As a first time Mom, every new experience with your child is daunting. The first time you change a diaper, the first time they get sick, the first time they slip and fall. You put your fears aside, you buck up, and you get through. Nobody can prepare you for the heartache that is motherhood.
This year, I will experience another first. The first time my oldest, Carl, will be heading out to school. Luckily, I was a special education teacher so I have experienced many first days as a teacher (and a student). But, I have never had to go back to school shopping with a four-year-old boy. Thank goodness we were able to get everything we needed for Back to School clothes and accessories in one trip at Boscov's. The last thing I wanted was to have to take him into multiple stores. They have clothes, shoes, socks, and even backpacks. Carl was also excited because he found out that they have vacuums which he loves. If you saw my Facebook post, you also saw that they had the perfect Back to School item for Moms.

Boscov's Back to School Shopping Experience

If you're a return visitor here at Mom Envy, you probably know by now that I have a love of lists. Since we've never done back to school shopping, I decided to make a list of possible things we could need. When I was making my list, I created a picture version for Carl so that he could see what items we were looking for. We had a lot of shorts and short sleeves already (thanks to family), but I thought that I would include them in case there were some good sales (which Boscov's always has). If you have a Boscov's near you, you have to check out their big Back to School Event on August 26. Each local Boscov's is holding it's own event (some even have mascots, crafts and food). The one here in White Marsh is working with the local school system to celebrate back to school and are even collecting donations for a great cause.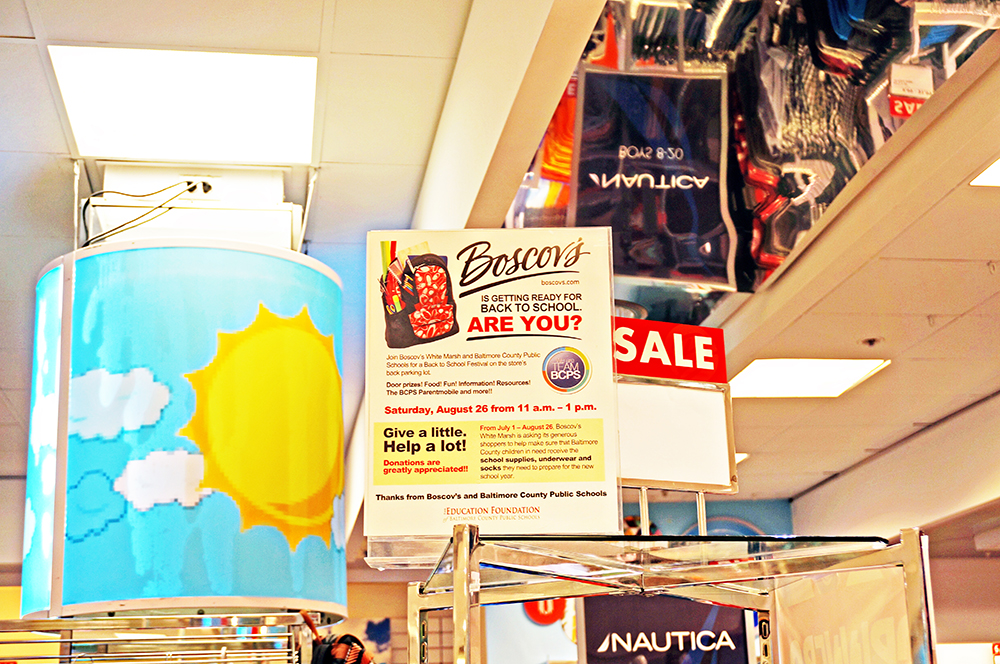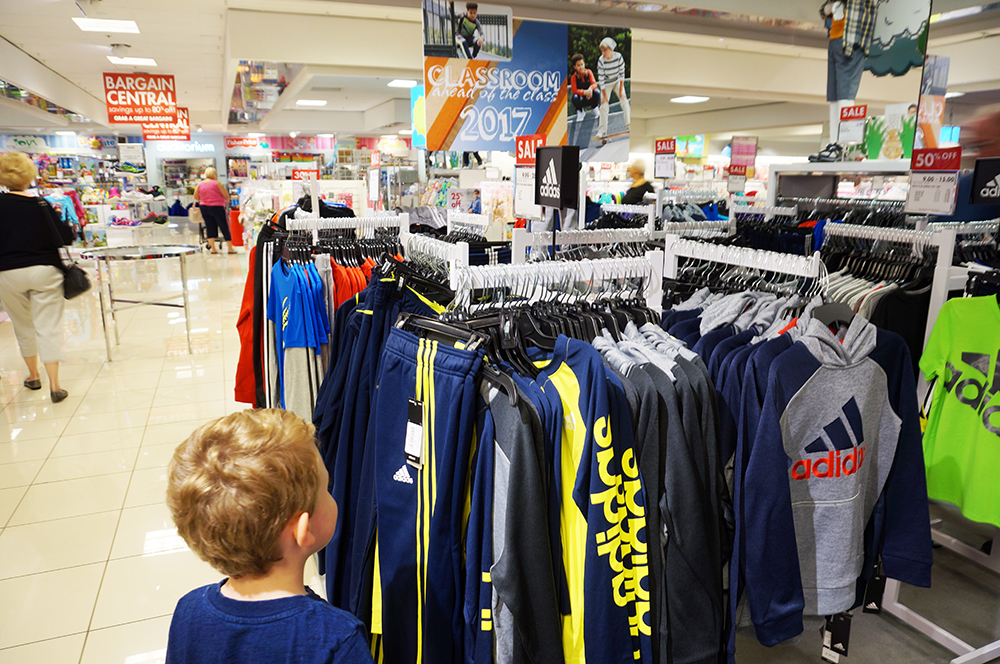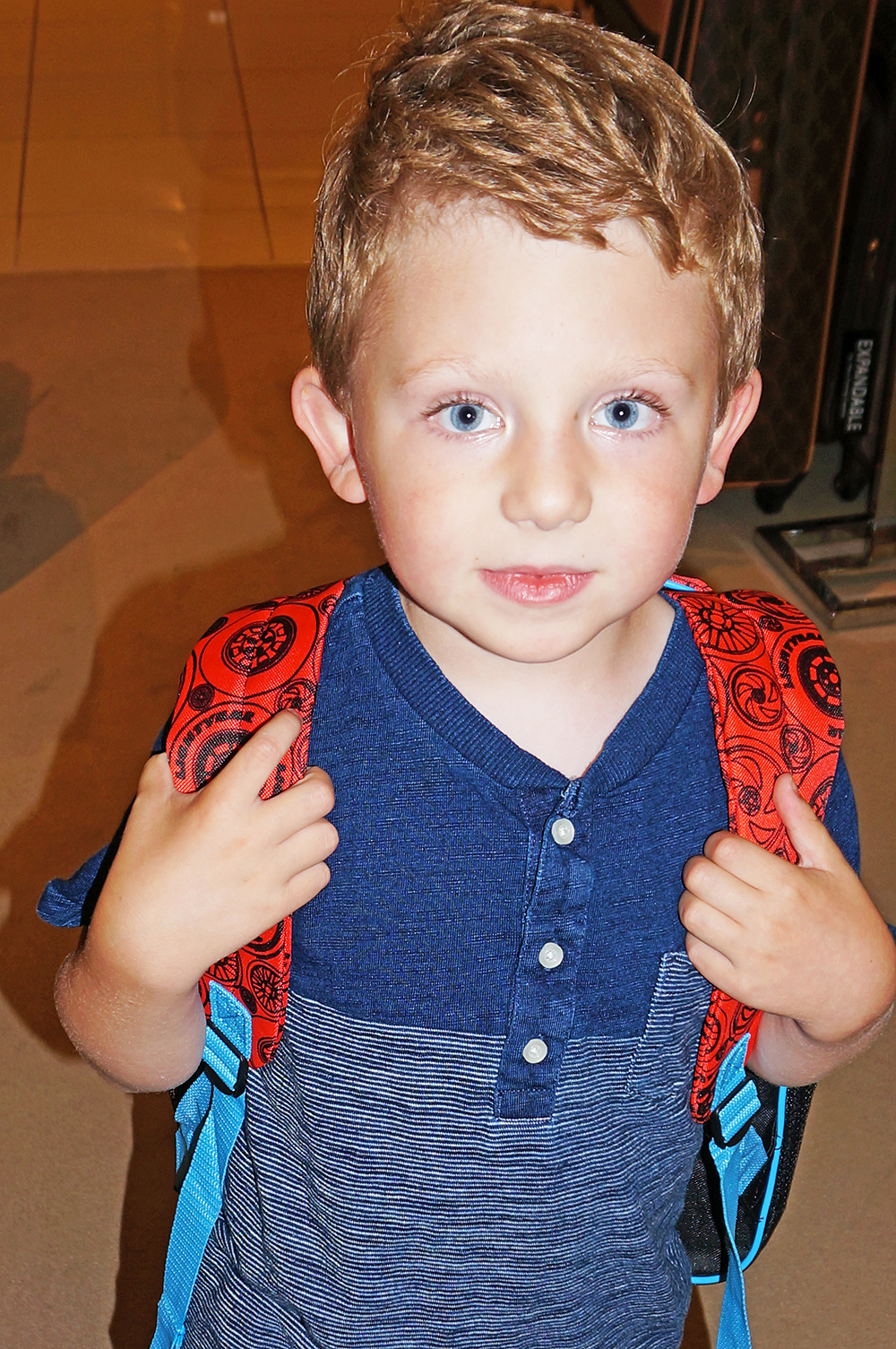 When we got to the kid's section, Carl's big eyes scanned the department store; taking in the clothes and the people. A friendly sales associate was returning items to the racks and asked if we needed help. Carl quickly asked where the backpacks were. When we received the catalog, I showed him that they even had backpacks. Carl has been so excited about the idea of finally getting a backpack. I think there's something about it that makes going to school feel real for him.
There were so many great options he had a tough time choosing (he was deciding between a Star Wars backpack and McQueen…I'm not surprised his favorite red race car won out). After he happily found his backpack, we moved onto clothes. He quickly found a shirt with a toy attached, but to my surprised he decided he didn't like the dinosaur on the front and moved on to the stack of shirts with his favorite characters.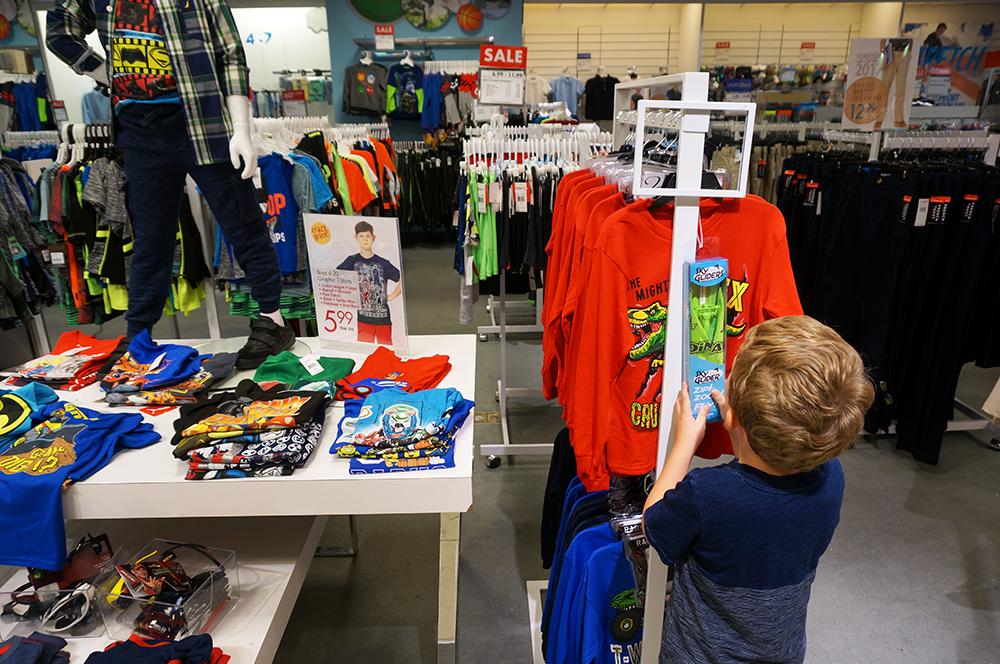 Next, we moved onto shoes. I am always amazed at how quickly a child's foot can grow. Boscov's had a variety of shoes for boys. He picked out a pair that had green because it's his favorite color. In addition to shoes, we were able to pick up some socks for him. When we checked out, I was amazed at how many high quality items we were able to get within our budget. See what we got below.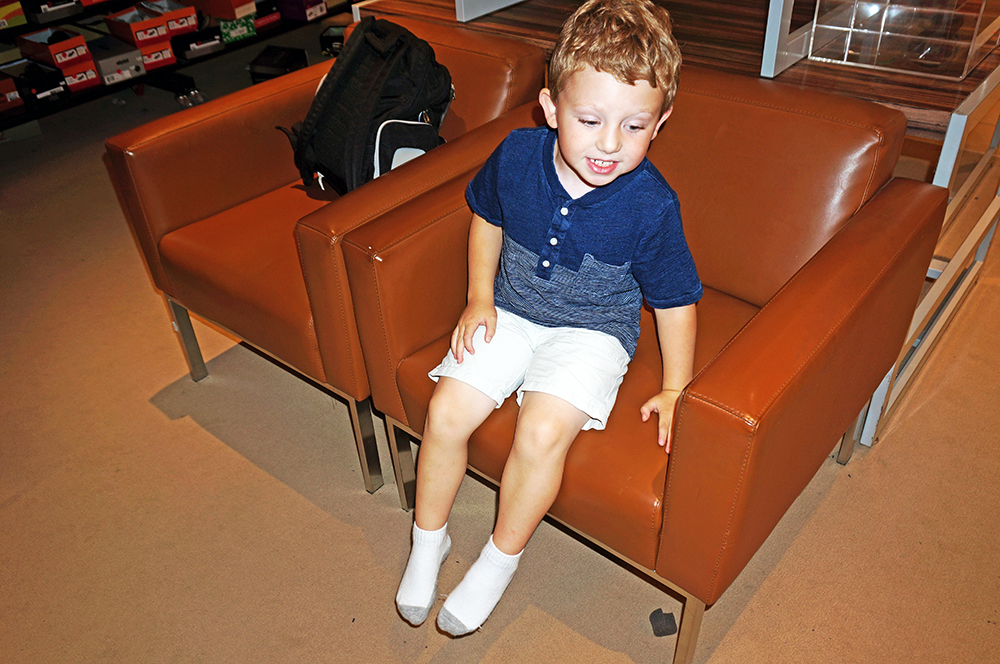 Boscov's Back to School Shopping Haul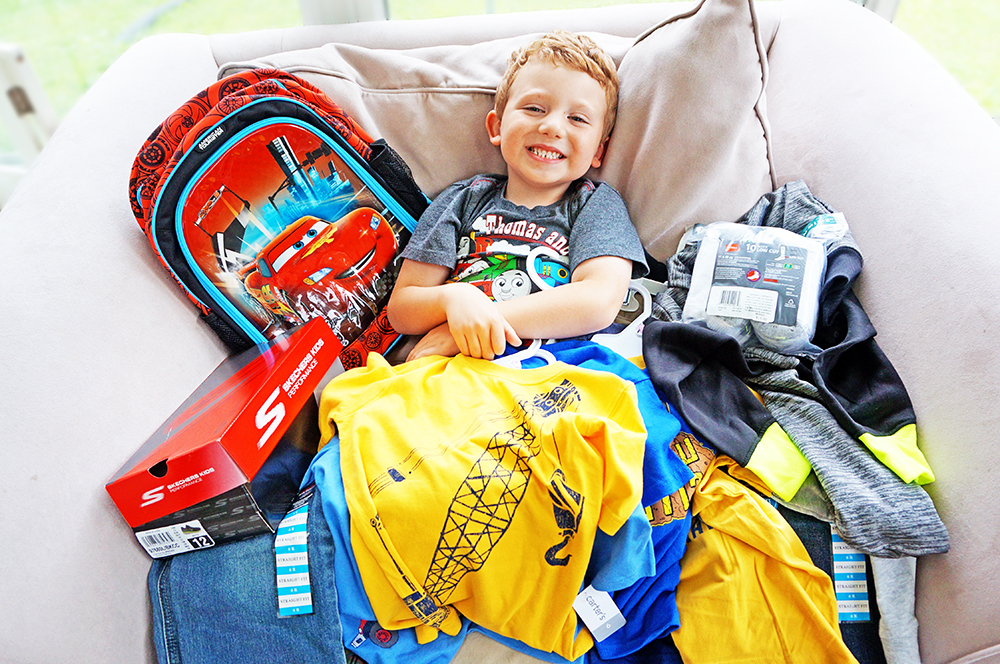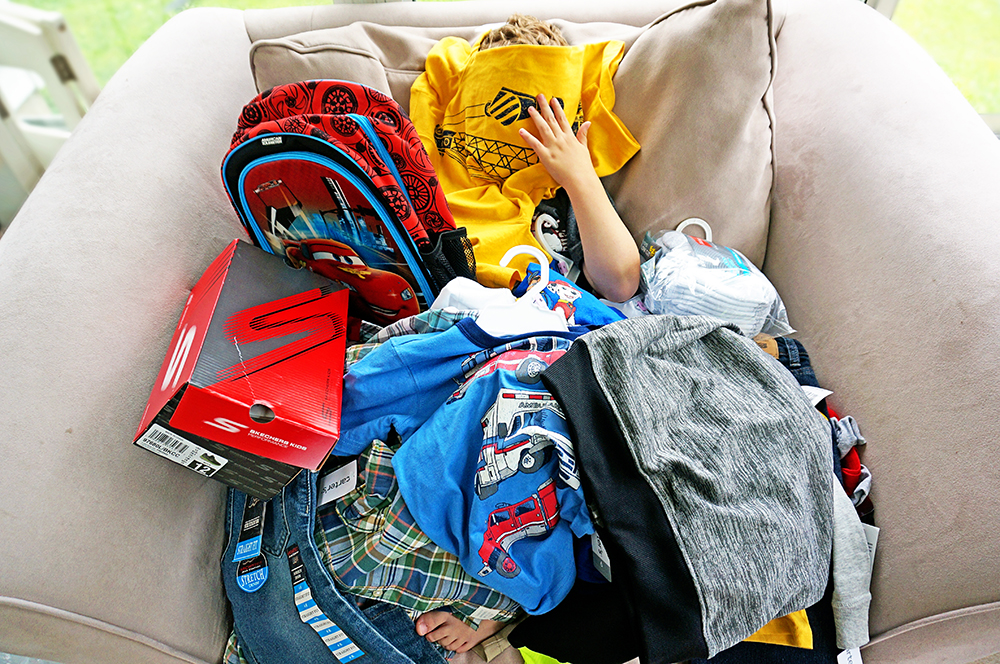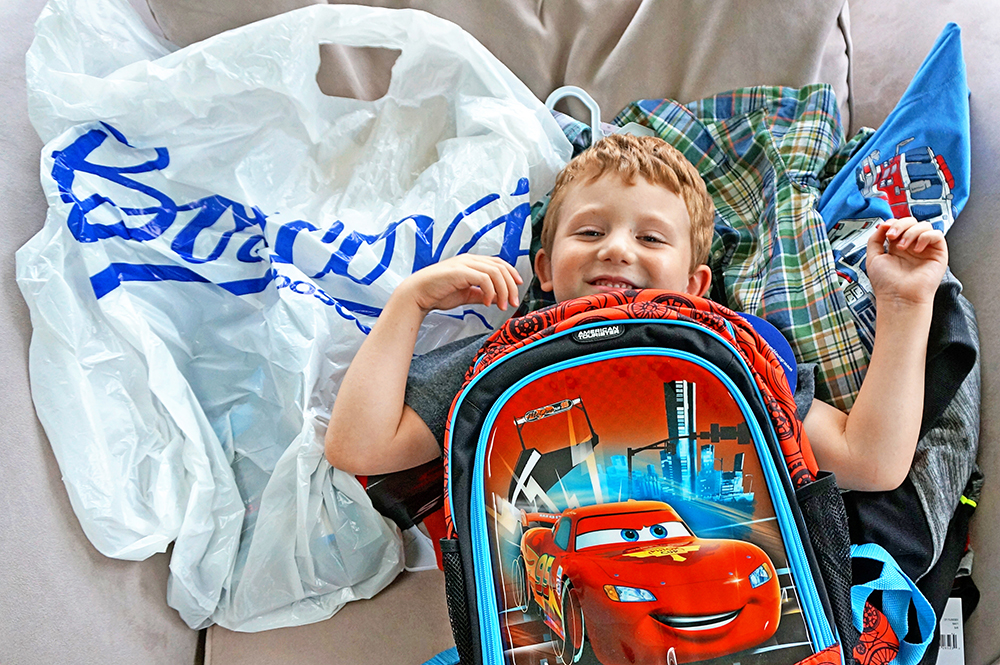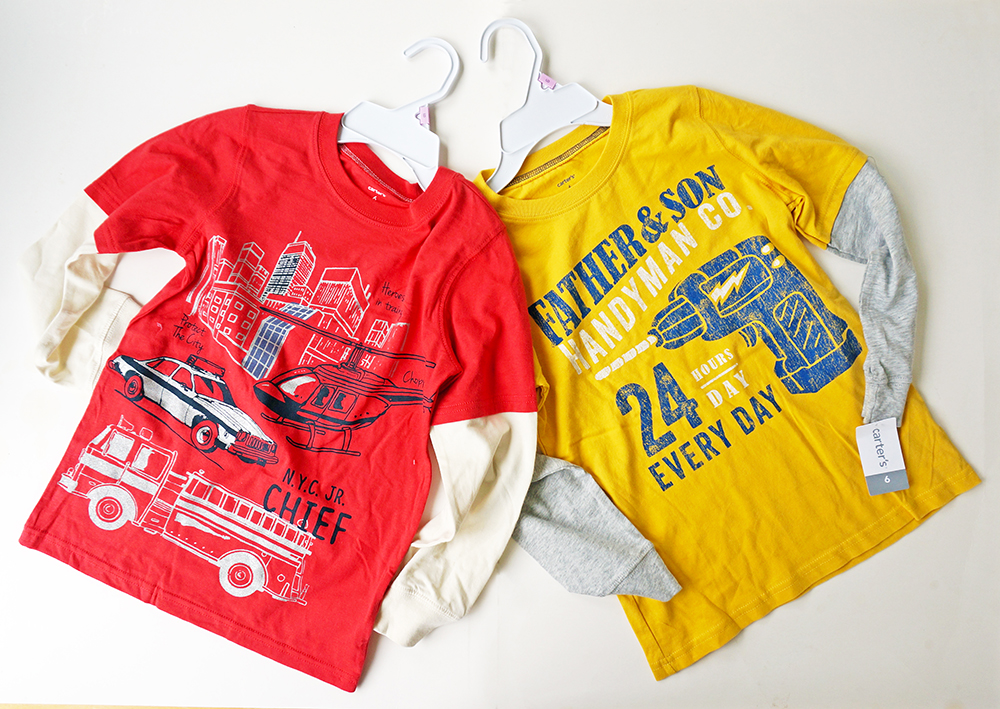 Boys (4-7) Carter's® Fire Truck Layered Top – Red (left)
Boys (4-7) Carter's® Long Sleeve Handy Man Layered Look Top (right)
Our youngest, Jack, has been really into firetrucks lately. Carl has been asking for a shirt so that he could match – he was thrilled to find two today. Another exciting find was the drill shirt – it's perfect because he loves to help his Dad.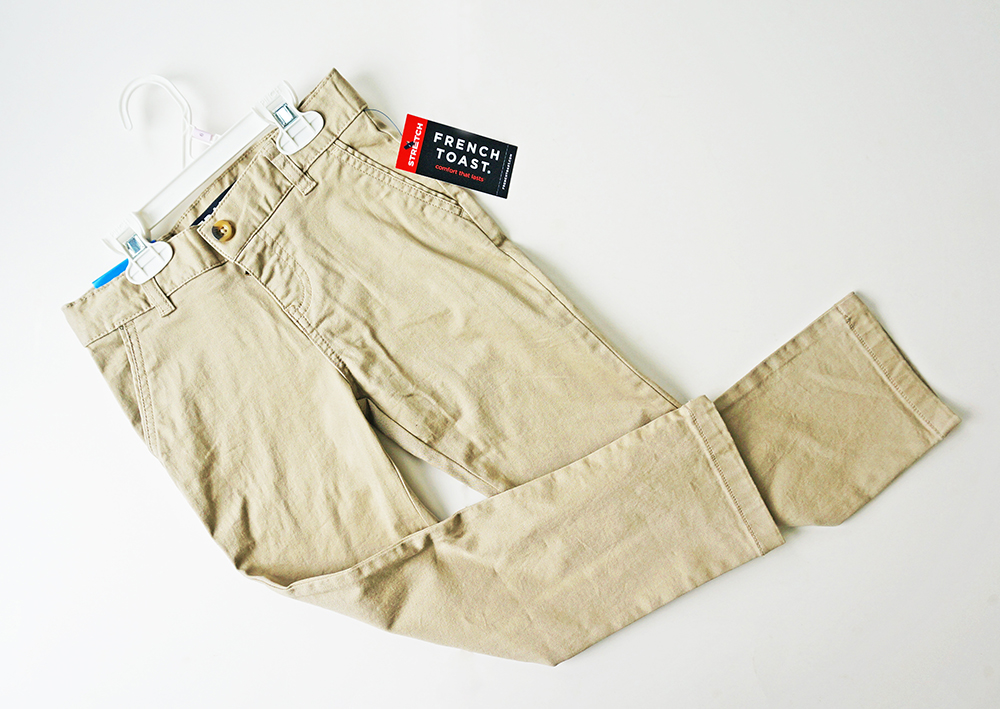 Boys (4-7) French Toast Straight Leg Stretch Chino Pants
This find was more for Mommy than Carl. We always make sure to have a couple pairs of khakis on hand for when he needs to dress up.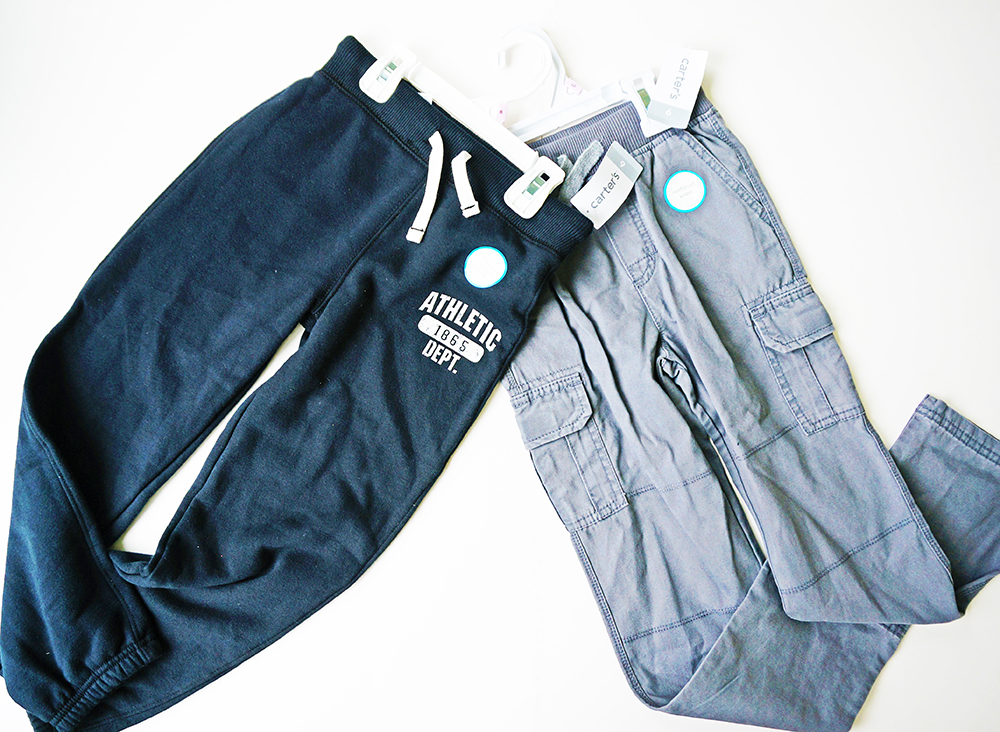 Boys (4-7) Carter's® Fleece Jogger Pants (left)
Toddler Boy Carter's® Canvas Pants (right)
We were also lucky to find some casual pants which makes playing outside on the playground at school comfortable.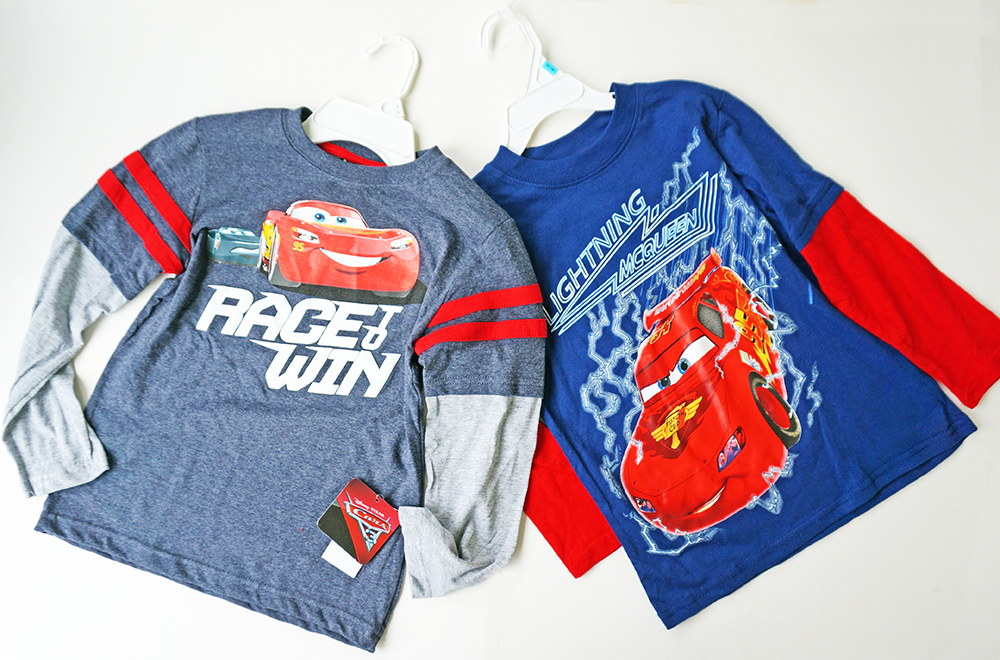 McQueen Shirts (available in stores)
I was happily surprised to see that Boscov's carried all of Carl's favorite characters. After seeing Cars 3, Carl has been obsessed with Lightening McQueen.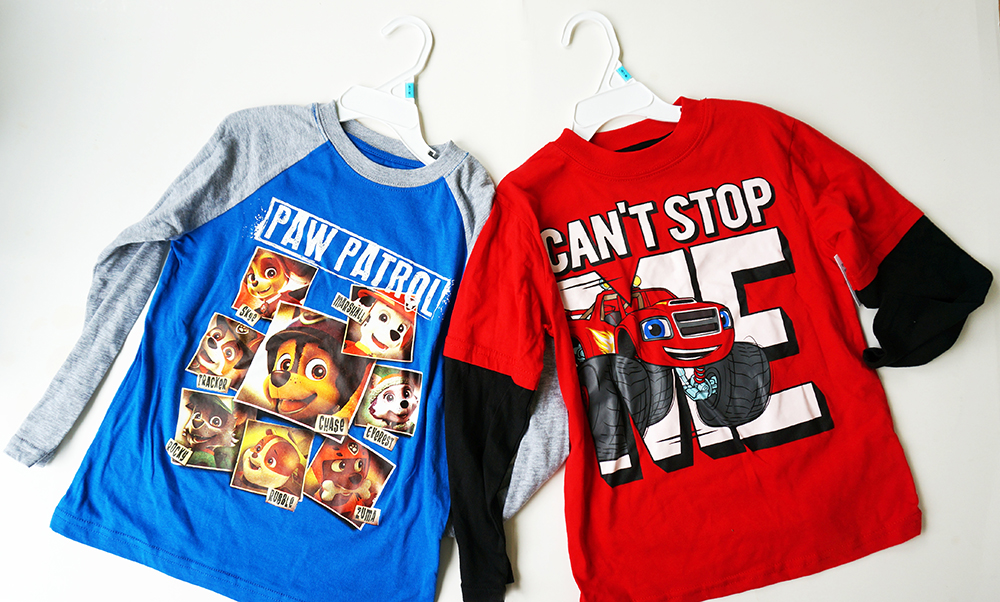 Paw Patrol and Blaze Shirt (available in stores)
In addition to McQueen, we were able to pick up a Paw Patrol and Blaze shirt.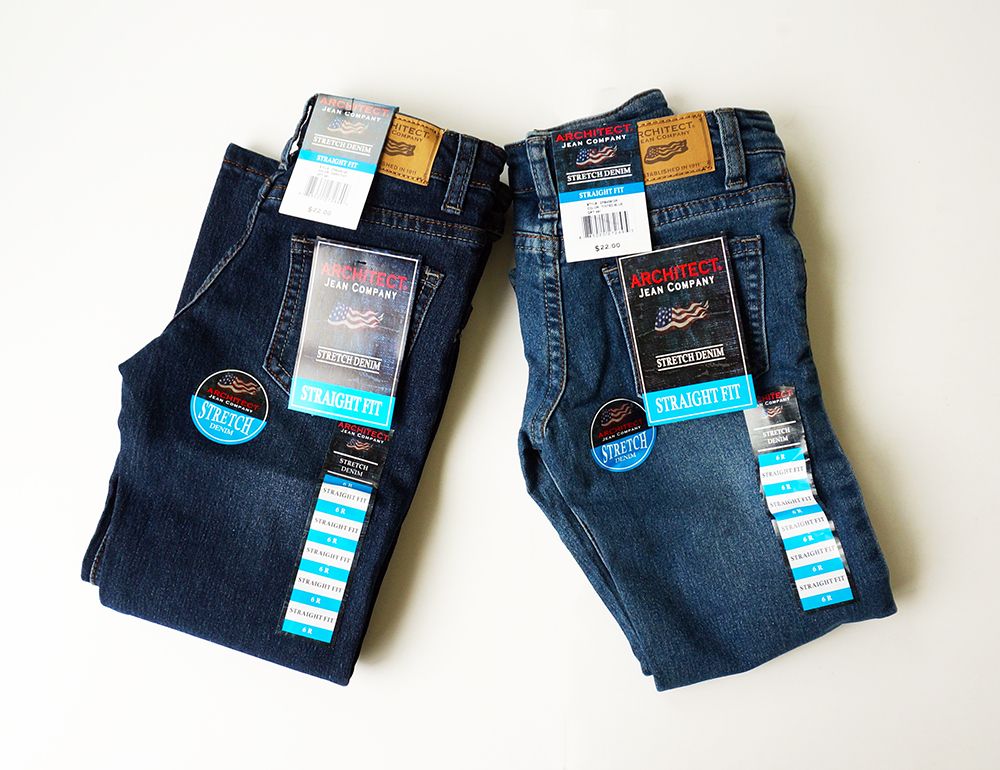 Boys (4-7) Architect® Jean Co. Straight Regular Fit Jeans
Jeans are always a back to school must-have. Our trouble with traditional jeans is that Carl doesn't like the feeling of the fabric. We struggle to find jeans that he is comfortable in. These jeans from Architect are exactly what we need; they are made of a stretch material making them easy to move in and comfortable against his skin vs. traditional jean material.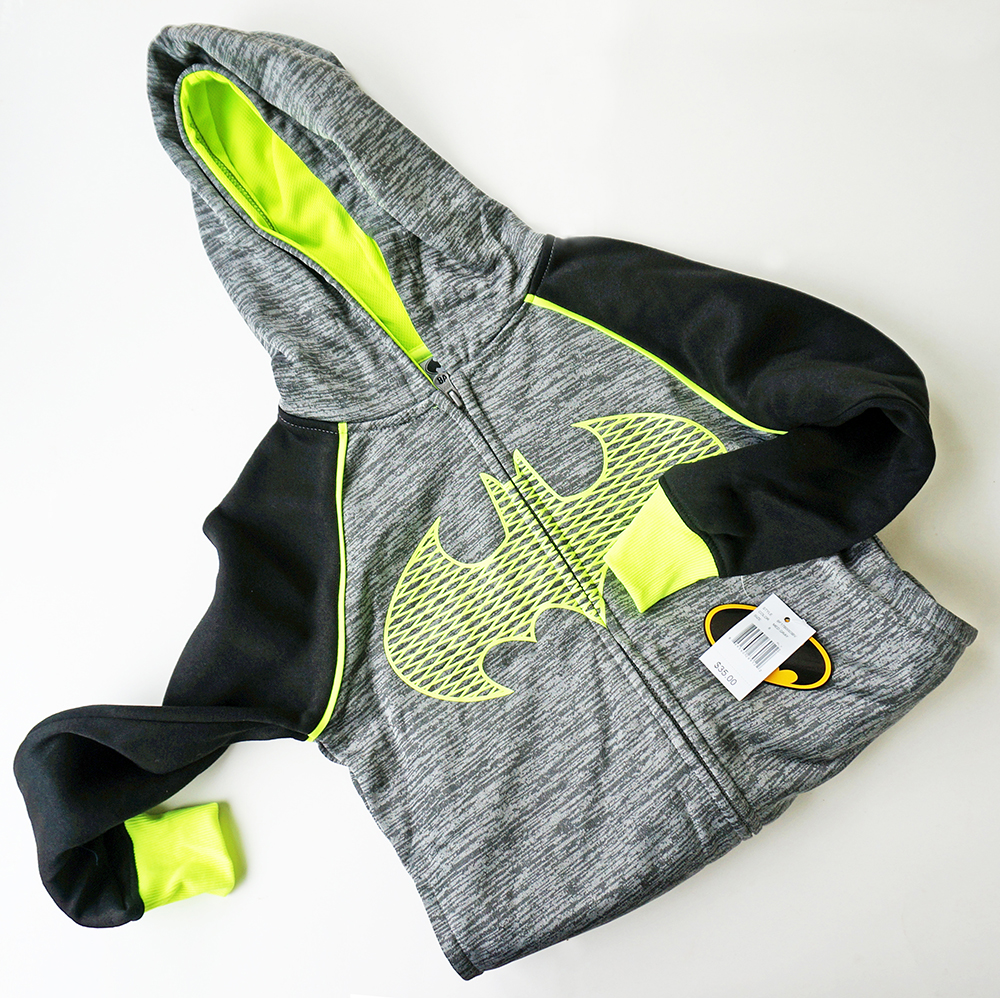 Boys (8-20) Full Zip Batman™ Performance Fleece Hoodie
One of the items on our list was some sort of lightweight jacket for chilly days. This Batman jacket fit our needs perfectly.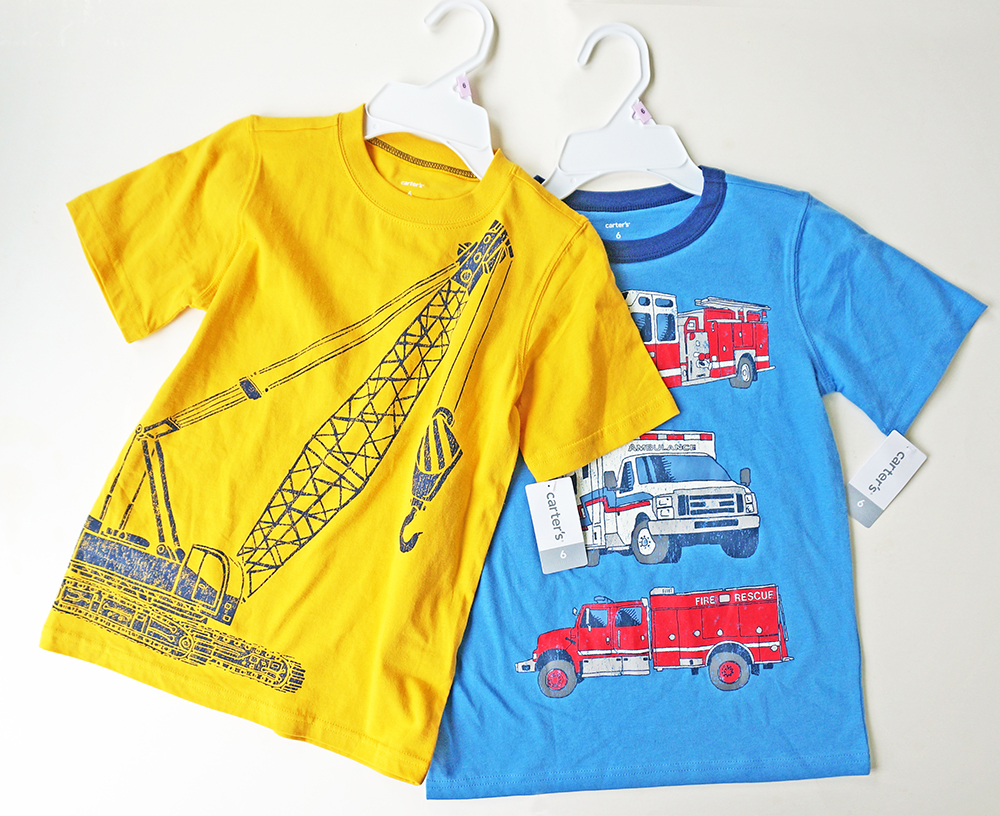 Boys (4-7) Carter's® Short Sleeve Crane Tee (left)
Boys (4-7) Carter's® Short Sleeve Fire Truck Tee (right)
Carl was happy to find not only another firetruck shirt, but also a crane shirt from Carter's. We love that Boscov's carries Carter's because they've always been a favorite brand of ours.
Boys (4-7) French Toast Long Sleeve Basic Crew Neck Tee in Red, White, and Gray
French Toast is one of Boscov's brand for school uniforms. The thing is, even if your kid doesn't wear a uniform, they have many inexpensive yet quality products for every day. We found these basic long sleeve t-shirts that can be placed underneath of a short sleeve shirt,worn on their own, or they can be a vessel for heat transfer vinyl. That red one would work perfectly for a Christmas-themed shirt (yes, I know it's August, but yes, I am already thinking ahead to Christmas).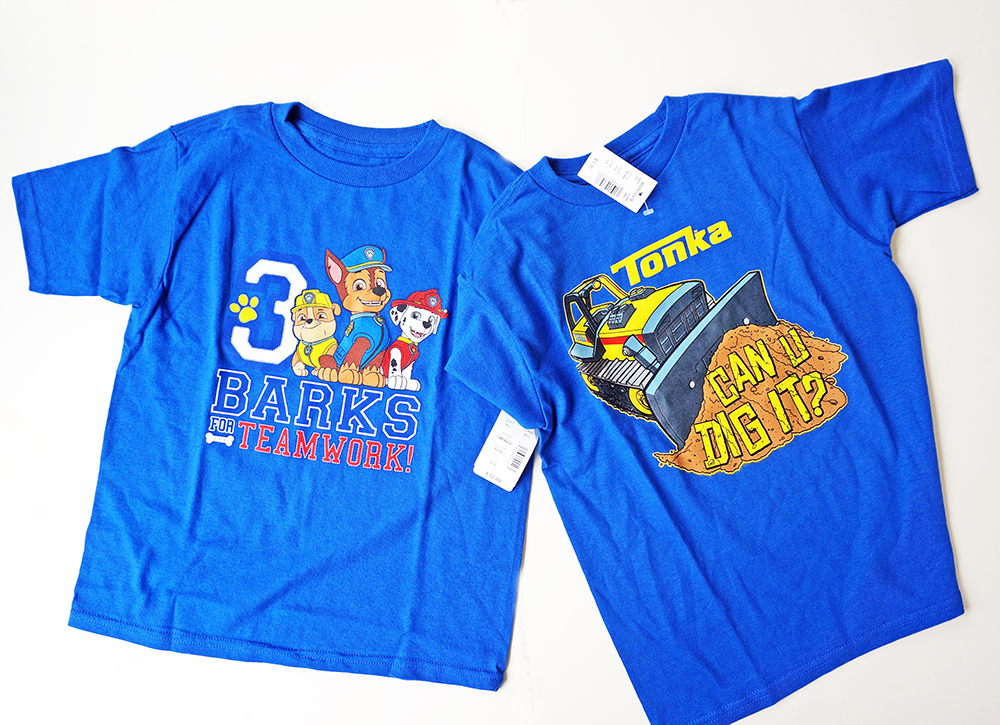 Boys (4-7) Team Paw Short Sleeve Tee (Left)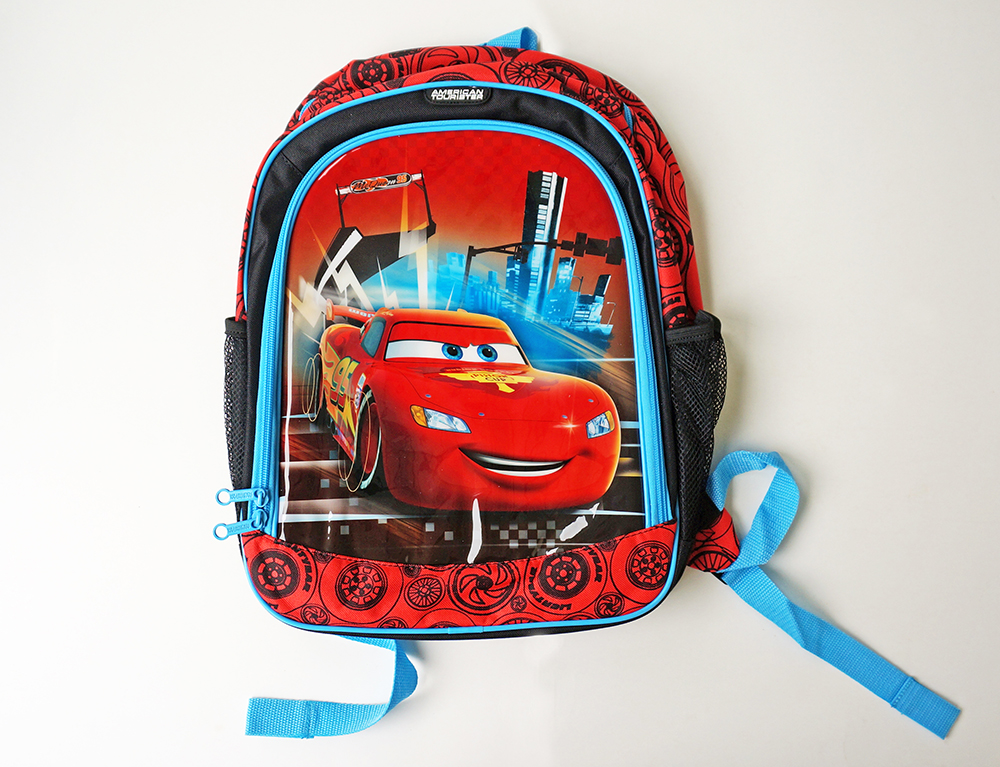 McQueen Backpack by American Tourister
You know how kid's backpacks can be cheaply made and appear as though they'd fall apart the first time your kid walked through a gush of wind. American Tourister backpacks are build to last.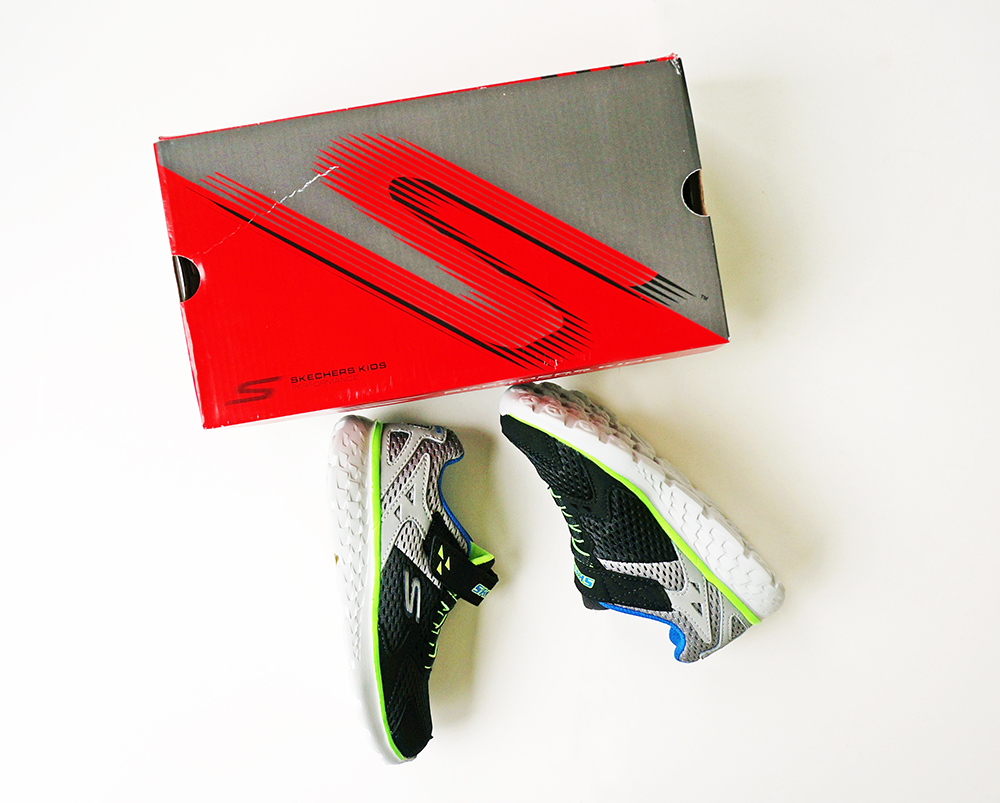 Sketchers (available in stores)

We love sketchers shoes for the kids. They are nicely made and strong enough to withstand hours at the playground each week.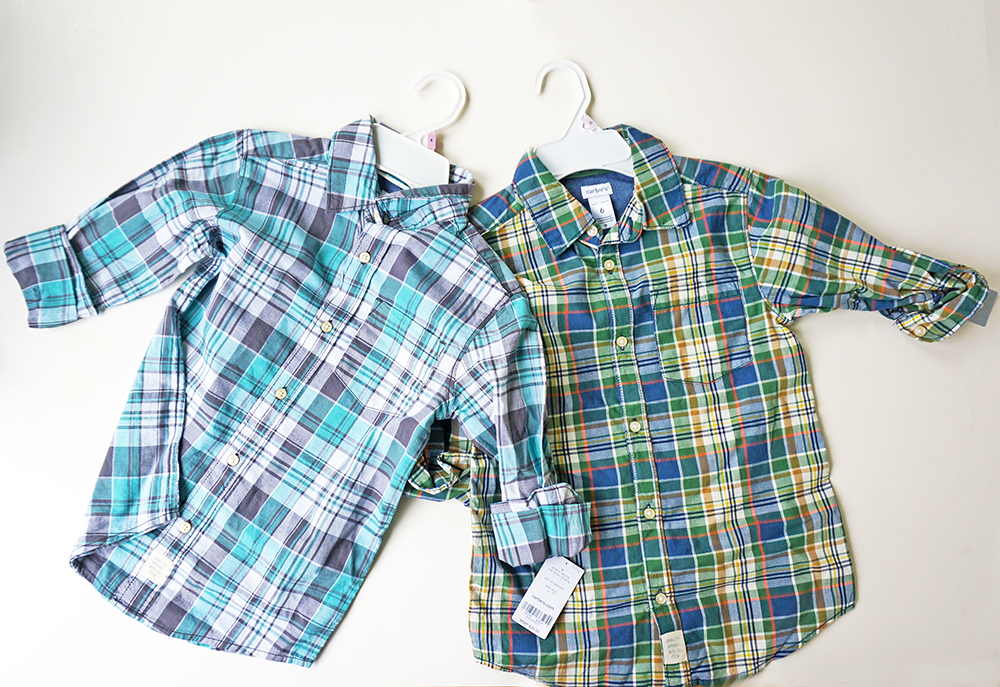 Boys (4-7) Carter's® Long Sleeve Button Front Plaid Top (left)
Toddler Boy Carter's® Long Madras Woven Shirt (right)

These are probably my favorite shirts we bought. The right one looks perfect for a special pumpkin patch outing.
Boys (8-20) Hanes® 10pk. Low Cut Socks
The last item we were happy to find was some new socks. Carl's socks need replacing and these work well for his needs.
After doing my back to school shopping, I can hardly wait to do my Christmas shopping at Bosvo's! I know that I will be able to get something for everyone on my list. So if you're looking to get all of your back to school clothing and accessories needs in one store (instead of running around to multiple stores), then check our your closest
Boscov's
and don't miss their August 26th event.