My Dad is the hardest working man I know. He provided for my family and was able to make enough money when we were younger to allow my Mom to stay home. He puts my sisters and my needs before his own time and time again. Rather than sitting and relaxing, he spends his free time working at one of my sisters or my houses or doing projects on his own house. He may appear to be quite and reserved to those that first meet him, but in reality he is out going and hilarious. While I could go on about the amazing things my Dad has done for my sisters and I over the years, I would rather take the time today to tell you a little bit about my Dad's life in comparison to my own. Because to understand what a wonderful man my father is and how grateful I am for my own amazing childhood (thanks to my parents), I think it's important to understand just how different my Dad's life was compared to my own. My Dad's story is one that is worth telling. (I apologize, Dad, if some of the details are slightly off. I tried my best to retell it based on my own memories of stories I've heard).
The Early Years
My Dad's childhood and my own were distinctly different. My life was easy; I had everything that I needed. We had a nice house, food on the table, clothes, lots of toys, and even got to go on the occasional vacation to places likes Disney World and Vermont. My Dad's life was a sharp contrast. He grew up in Poland with a Jewish father and a Catholic mother. While it seems odd to point out the religion of my Grandparents, it is imperative to his story. My Grandfather was a Holocaust survivor. His father (my great-grandfather), went to Cuba to prepare to bring his family over to escape Jewish persecution. But he was too late. The process was difficult and he couldn't move fast enough to save his family. Not long after my Great-Grandfather left for Cuba, their village was raided and my Grandfather never saw his Mother or sisters again (and he never found his father either). After the war, my Grandfather married my Babcia (her family disowned her for marrying a Jewish man). My Dad's young life was complicated and there are many stories to tell so for today I'll tell you just a little bit.
What a lot of people here in the states don't realize is that even after the war, Jewish persecution wasn't over. My father's name is Chaim but he had to go by another name as a child so that people wouldn't know that he was Jewish. It was a difficult life for my father's family. At a young age, his mother and father divorced and he went to live with his mother and younger brother. My grandfather remarried and he lived with his wife, daughter, and oldest son. My father's life was complicated and a vast difference from my own.
By the age of seven, I was awoken by my Mom from my own private bedroom. She made us breakfast, got us ready, and put us on the school bus. By the age of seven, my Dad woke up in a shared space. He got himself ready and then woke up his younger brother and got him ready as well. He made them breakfast, and then walked his brother to school. Alone. I couldn't make my own breakfast at seven, other than some cereal, and I definitely couldn't take care of anyone younger than me at that point. Life was completely different for him than for me. While I may not have appreciated it when I was younger, I certainly appreciate it today.
For some of his childhood, my father lived with just his mother and younger brother (my grandparents were divorced and my grandfather remarried. His older brother and half-sister lived with his Dad and stepmom). At one point, my grandmother got tuberculosis and he had to stay in a place like an orphanage. He was degraded and treated horribly. But life at home with my Babcia when she was healthy wasn't always easy either. There was a time in his life where he lived with his younger brother, and my Babcia in a tent in his aunt's backyard because they had no where to live. At some point when he got older, he switched with his older brother and went to live with his Dad. When he made this change, his life became easier (although still not easy).
Fried Chicken in a Can
My father's family desperately wanted to leave Poland. After a lot of preparation, my Grandfather did what he had to do to get my father, his sister and my step-Grandmother to the United States. It was a complicated process to do this legally. The first step in the process was moving to Austria, where they lived and worked to make money and to be able to get a visa to come to the states. They had to leave almost everything behind to be able to make the move.
On the night my father's family finally came to the states, it was Christmas Eve. As most of you know, there isn't a lot open. Their sponsor gave them a little bit of money and told them there was a grocery store nearby. When they walked into the grocery store, they couldn't believe their eyes. There was so much food all in one place (they were used to various markets and small stores back in Poland). They couldn't believe how wonderful America's grocery store was; they even had fried chicken in a can. While looking for dinner, they found a large can with a picture of fried chicken on it. They couldn't read English so they assumed based on the picture that it was fried chicken in a can. So they purchased the fried chicken for their dinner and went back to their place to eat it.
When they returned to their place, they opened it up and were surprised to see a white substance. They figured the chicken was packaged underneath so they began to dig through the white stuff. But there was no chicken in the can. What they had bought, was a large container of Crisco, which has a picture of fried chicken on it. While we all laugh about this story today, including my Dad, he always points out that it wasn't funny back then, they were hungry. Of course, my Mom always asks if they got the cherry pie for dessert (it's the smaller container).
Learning English
When my Dad finally came to the states at the age of 16. He sat in the back of a high school classroom and taught himself English. There were no ESOL teachers or people to help him. He was in high school here in the states for two and a half years. After that, my grandfather drove him to the bus station. My Dad took a bus, found a college to go to, found a place to live (off of a bulletin board), found a job, worked, and went to college full-time. He attended college year-round, graduating in just three and a half years. He paid for everything himself including college (although at some point my grandfather was generous and bought my Dad a car).
When I went to high school, my days were filled with school and extra curricular activities. My parents paid for our car insurance (my twin and I saved up to buy a used car together). When I went to college, I was lucky enough to have a scholarship that paid for my school and housing. My parents took me shopping for everything I needed for my dorm, drove me to college and helped set up my room. They came to visit me and I drove back home when I wanted. While I was in college, I still had immense support from my parents and I only worked during the summer. My Mom tells me stories now about how my Dad stood back when it was time to take us to college and couldn't believe just how different it was for us compared to him. He always joked that my sister had so much stuff when they moved her to FIT in New York that they couldn't even fit it all in the car. Meanwhile, he had one small suitcase when he got on that bus after high school.
After college, my Dad went on to get a job that moved him to Maryland which is where he met my Mom. He became a U.S. citizen (which we have great pictures from) and the rest is history as they say.
The Mannequin
I could spend pages telling you my Dad's life story (I actually tell my mom that she should help him write a book). And while I wanted to write a post to my dad thanking him for all that he's done for me, I felt I couldn't do that without giving you a brief history of who he is and where he came from. I will be forever grateful for how hard my father worked to make sure my sisters and I had an easier life than he did. I know that his struggles made him who he is today but it is still difficult to hear about how hard his life was as a child.
To end, I want to tell one more story that will truly showcase my Dad's personality. My Dad is one of those people that is quietly reserved when you first meet him. But as you get to know him, you are able to pull off the layers and see just how hilarious and outgoing he can be. One of my favorite funny Dad moments was the time he decided to make my sisters and I laugh on a boring trip to the Coach outlet with my Mom (we were too young to enjoy browsing purses for an hour back then). While my mom was trying to decide which purse was going home with her, my sister suddenly fell to the floor in laughter. My Mom, ran to us full of anger and embarrassment, asking why our father wasn't watching us. Then, she saw it. The reason we were laughing. My Dad was modeling a $500 purse in the window of the store. He silently stood posed next to the mannequins and jumped towards the window when someone lingered a little too long (scaring the bejesus out of them). Despite everything he went through as a child, his humor (and desire to make my sisters and I laugh), shines through.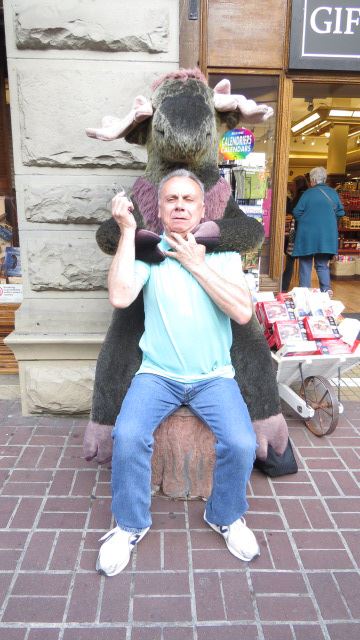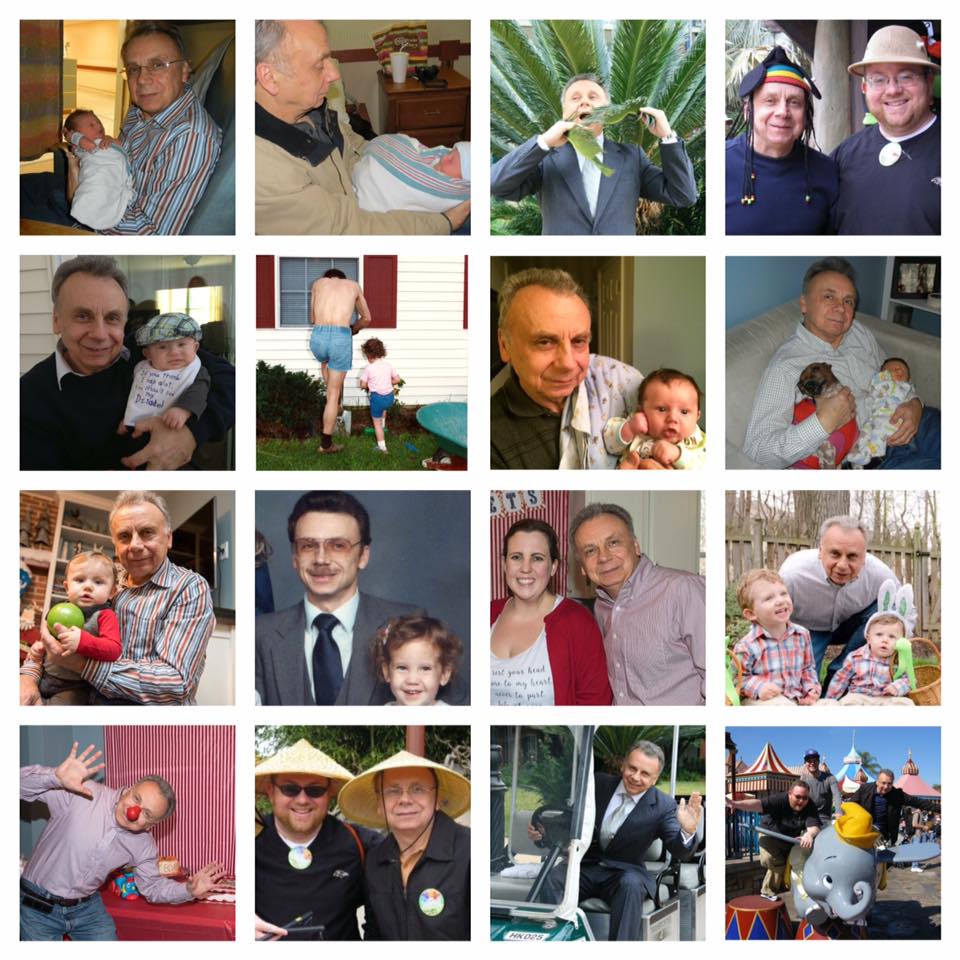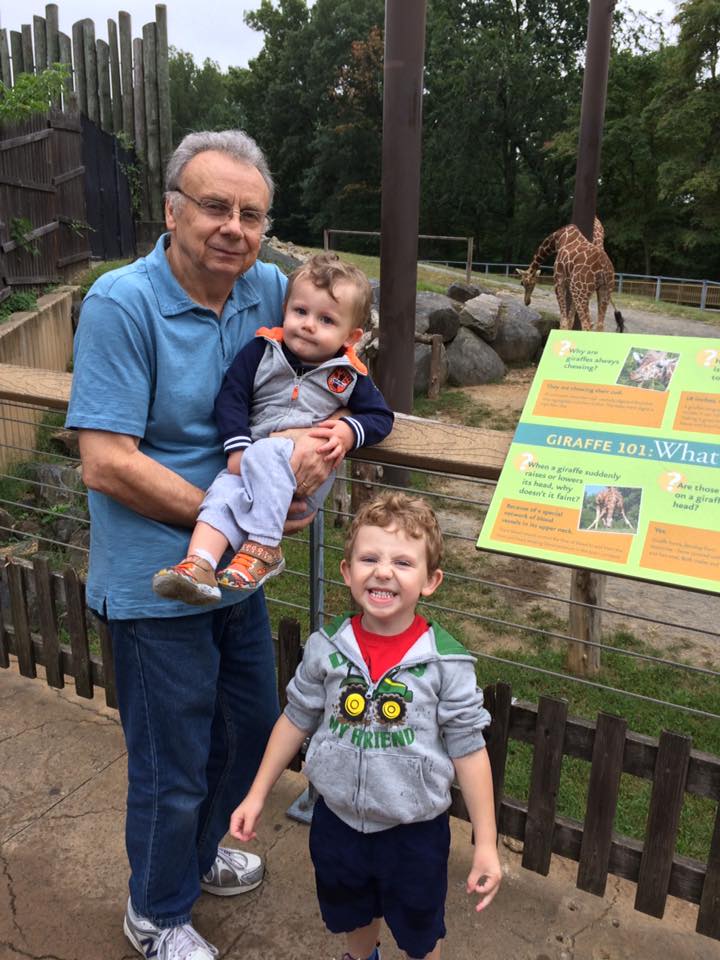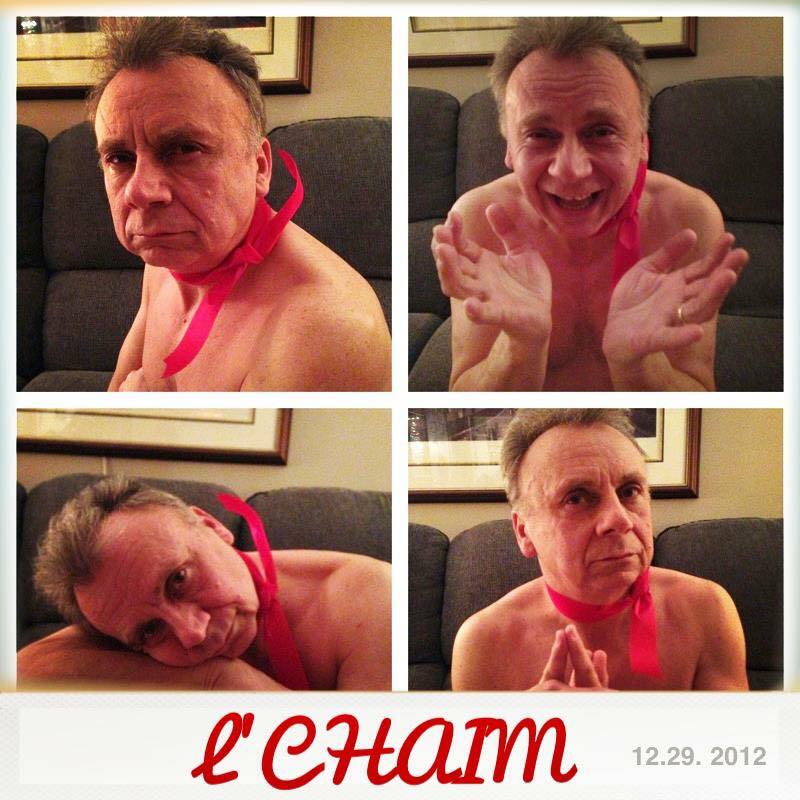 (His best Bill Murray impression)