My thoughts and prayers are with all of those affected by Hurricane Harvey. The catastrophic damage is unimaginable. As I sit across the country, I felt the need to help in someone. In the Facebook groups I am in, I started to see small shops posting about their Hurricane Harvey Relief sales. I wanted a way to keep track of all of these shops and share them with my audience in hopes of raising even more money for the hurricane relief victims. I have been amazed at the numerous small shops giving their proceeds to hurricane Harvey relief organizations. Thank you, shop owners, for all you are doing to raise money for the victims.
Also, please remember these shops for your Christmas, birthday, and other gift needs. They are incredible people that have opened their hearts to help those affected by the hurricane.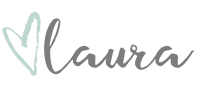 Purchases with a Purpose
Support a store that is giving their proceeds to Harvey relief efforts.
Planner Perfecto is having a $2 Tuesday sale all week (see above). All proceeds from the items part of the sale will be donated to Hurricane Relief efforts.
KGlamCo will be donating 30% of all orders through Sunday, September 3 to 30+ Houston Family Members that lost everything in the storm.
See the super cute ad above.
Oh So Pretty Planner is donating 100% of proceeds from her Grab Bags to local food banks. Her grab bags are full of awesome stickers from her shop.
Other Shops (Handmade)
Sarah, from Simply Sarah, is originally from Houston and is donating 100% of her proceeds from this adorable Texas framed sign. You can customize the sign by moving the heart over another city.
RK Creative is donating the proceeds from their Texas shirts. This great shirt is one of her options available.
Brown Eyed Cuties designed this adorable decal to raise money. $2 of every decal sold will be donated to The American Red Cross.
7 Deadly Stitches is donating 20% off Profits from August 28-September 8 will be donated to The American Red Cross. She has some wonderful hooded bath towels, keychains, sew-on patches and more!
10% of All Good Thread's sales will go towards disaster relief in Texas. The shirt above is one of the many options available.
See above ad.
Created by Joedi will donated all profits from two beautiful bracelets.
Nola Crafted Designs will be donating 100% proceeds from this SVG.
All proceeds from this wax melt at Villainous Wax will be donated to the Red Cross.
Sticky Micky Designs will be donating 30% of sales from Texas shirts and decals.
Little Lovelies Studio will be donating 100% of proceeds from 8/29-9/5. Little Lovelies has mugs, greeting cards, and enamel pins.
Maggie Golinski Art will be donating 100% of profits from selling a "Texas Strong" Art Print through end of September 2017
Beecharmerboutique will be having a 10 % off labor day sale through next week those proceeds will be donated to a working and legitimate Harvey cause/foundation.
I will be donating 40% of any sales that come through my online store with the code 'harveysanimals'. I will be donating to rescues who are taking in displaced animals.
I am donating 30% of my profits from today until September 9th to the JJ Watt Houston Flood Relief Foundation. I sell handmade jewelry and live in the immediate suburbs of Houston, and want to give back, as I was very fortunate during this crazy storm.
Katia Yoga shop will be donating 10% of sales from now through September 30th to Hurricane Harvey Relief Efforts. Check out the shop for mala necklaces, mugs, yoga pants, yoga tops and more!
Emma Bomb Fabric Studio will be donating 20% of each yard of our Texas inspired prints sold in our next preorder to help the victims of Hurricane Harvey. The preorder will run from September 8-22nd.
Alabama Belle Designs will be donating 100% of the funds from this decal purchase will go to help hurricane Harvey relief in Texas.
Lottie's Adventure Chest will be donating 20% of their proceeds from now until September 30th to two organizations in Texas, the LGBTQ Hurricane Harvey Relief Fund and the Food Bank of Corpus Christi. Proof of donation will be provided on LAC social media pages.
DustLily will be donating $10 for each "Texas Strong" bracelet and necklace sold. Donations are going to a variety of charities, including Operation BBQ, supplying hot meals for those affected and Team Rubicon, who helped with search and rescue and are now helping with cleanup efforts.