First, I want to thank all of you that entered our Facebook Fan giveaway. I love being able to share some planner love with one of you. In addition, thank you for all of your planner insert ideas. You all came up with some creative ideas for my planner inserts. I am compiling a list of the most popular inserts and will be creating some new ones in the upcoming weeks and months. If you want to make sure you don't miss one, subscribe here. So now, I'll stop talking so that we can get to what you all have been waiting for. The winner of the Facebook Fan Planner Starter Kit Giveaway is…
Congratulations, Jennifer!!
Be on the lookout for an e-mail from me with details. Thanks again to everyone that entered for a chance to win!!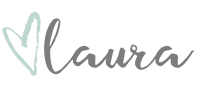 Don't forget to check out our numerous free planner printables!