Download the free VSCO Girl Elf Printables Here.

Don't Miss More Amazing Elf on a Shelf Printables!
I don't want you to miss some new, amazing free Elf on the Shelf printable props! You can create 15 different scenes using my Elf on a Shelf printable pack.
And right now, for a limited time, you can get the digital Elf on a Shelf printable pack for 50% off!
So what's in the Elf on a Shelf printable pack? This digital set includes 10 pages of Elf on the Shelf printable setups. There is no physical product. The files are digital and you print and assemble them yourself.
Here's what's included:
Cotton Candy
Lolipop
Elf on Strike Until Cleaning sign
Countdown to Christmas signs
The Night Before Christmas book
Cell phone (with text message between your elf and Santa)
Unicorn ears and wings
Princess set (Christmas-themed Frog Prince, How to be a Princess Book, Princess hat, double-sided mirror)
Police (hat, clothes overlay, walkie-talkie)*
Firefighter (uniform overlay, helmet, fire extinguisher)*
The Northpole Express (outfit overlay, hat, 2 hot chocolate cups)
Papa Elves Pizza (2 pizzas, 3D pizza box, chef's hat)
Cheerleader (skirt, pom poms, megaphone)
Construction worker (tool belt, vest overlay, yardstick, hard hat)
The Toy Depot set (Toy Depot apron, 3-d rolling toolbox, small toolbox, flat toolbox to adhere to a wall)
…JPEG, PDF, and Silhouette files included!
You can print the files multiple times to use for multiple elves.
*Are you or an immediate family member a member of the police force or are you a firefighter? Contact me and receive the firefighter or policeman (woman) for free!
Still not convinced? Scroll down to see what's included in print form OR Take me back to the blog.
Elf on a Shelf Printable Set 1 – All of the Files Included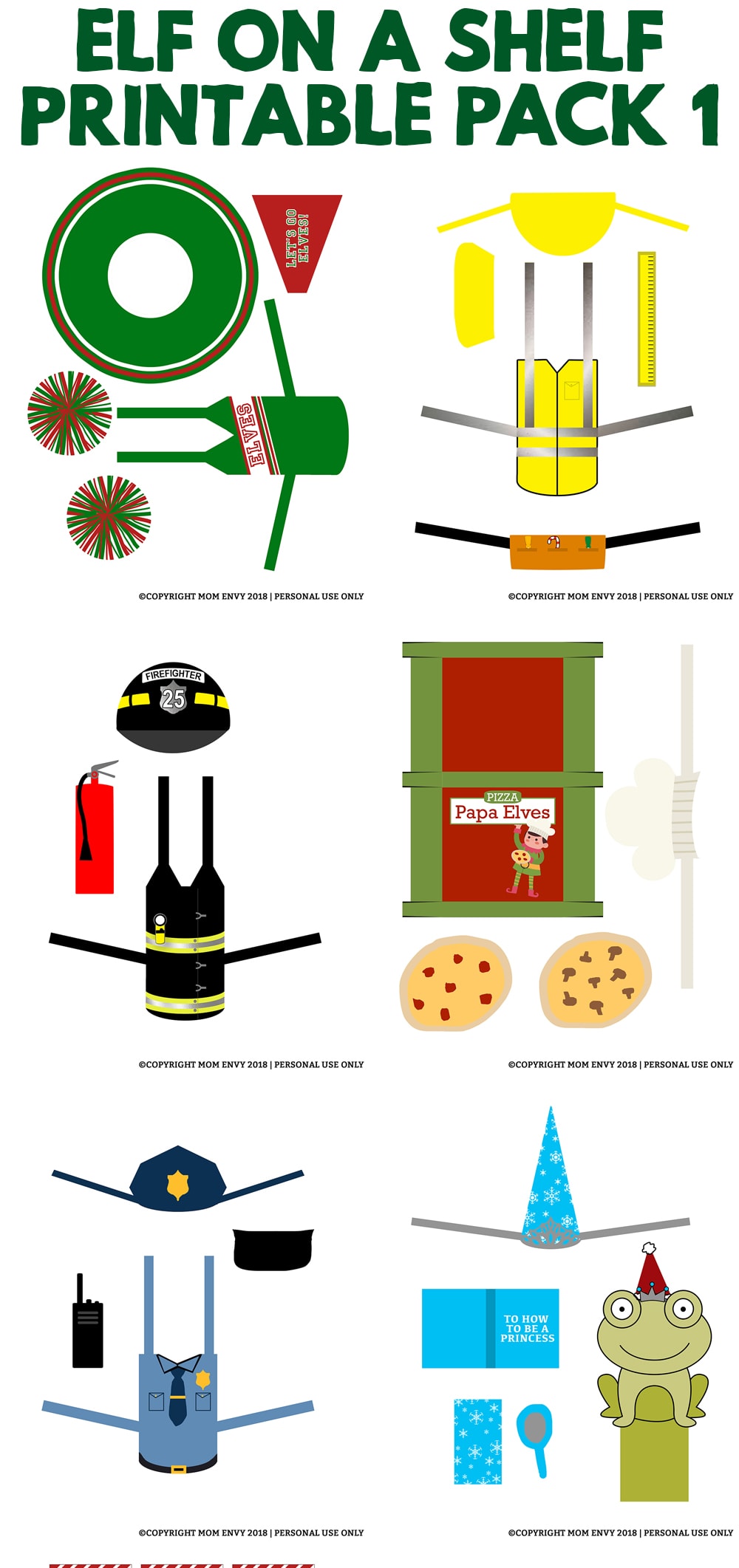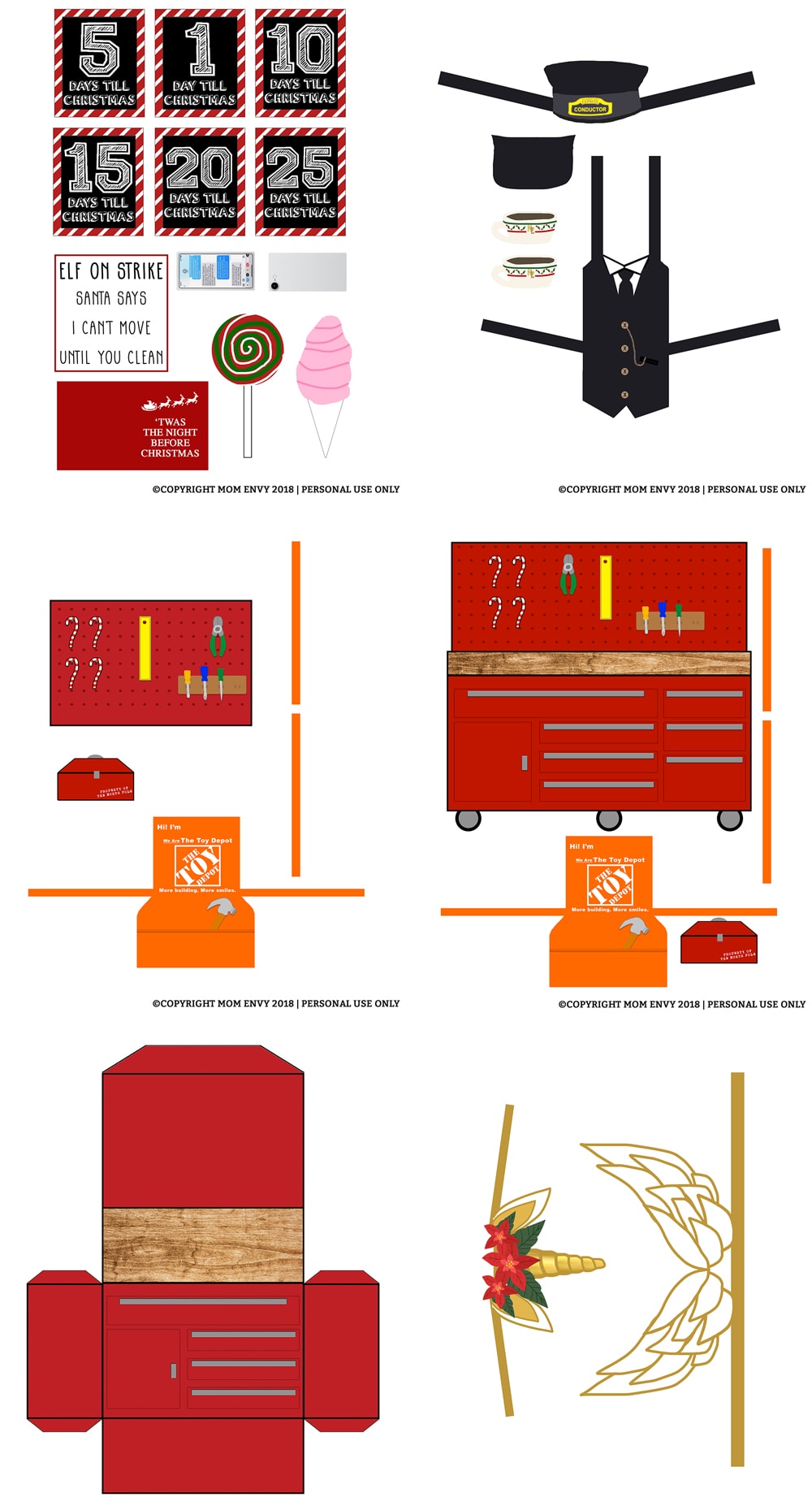 Remember this product is a set of digital files. You will not be receiving a physical product. You will download the digital files and print and assemble them yourself. Because of the nature of this product, there are no refunds on digital file purchases. In addition, the files may not be printed and assembled and resold as a physical product.