Planning a makeover? Use these handy planner sheets to help map out your next makeover. There are three worksheets included:
Makeover inspiration mood board planner
Room Makeover Organizer
Room Makeover Budgeting Sheet
They're easy to use and will help you organize your makeover ideas. Your makeover will be more successful if you plan some of the details ahead of time. Not keeping your budget in mind and on track can result in you going over budget quickly.
Use the room makeover organizer to keep your most important pieces of information in one place. This includes the size of your room, pieces you're looking for, pieces you're re-doing, sketches (such as a floor plan) and your colors will all come in handy when you're out shopping.
While I print mine to go into my planner, they can stand alone as well.
Remodeling Planner Available Worksheets
Here are the available worksheets. They come in black and white and color.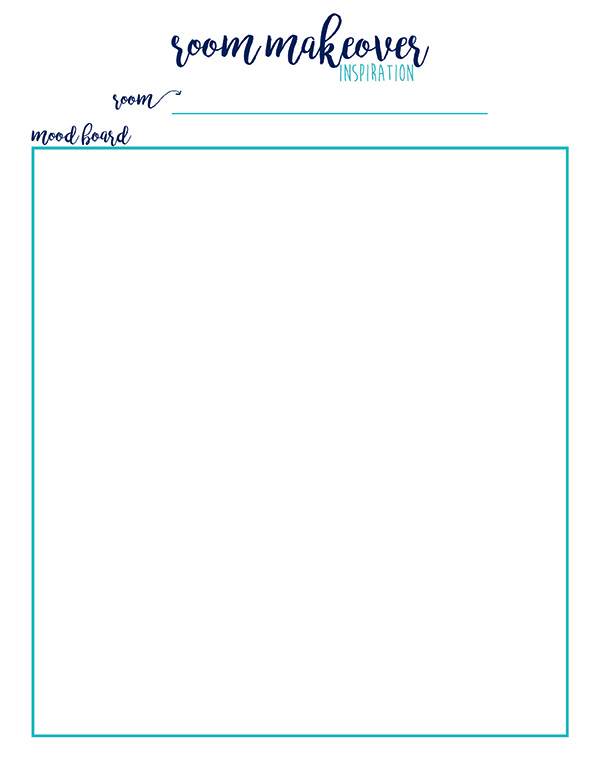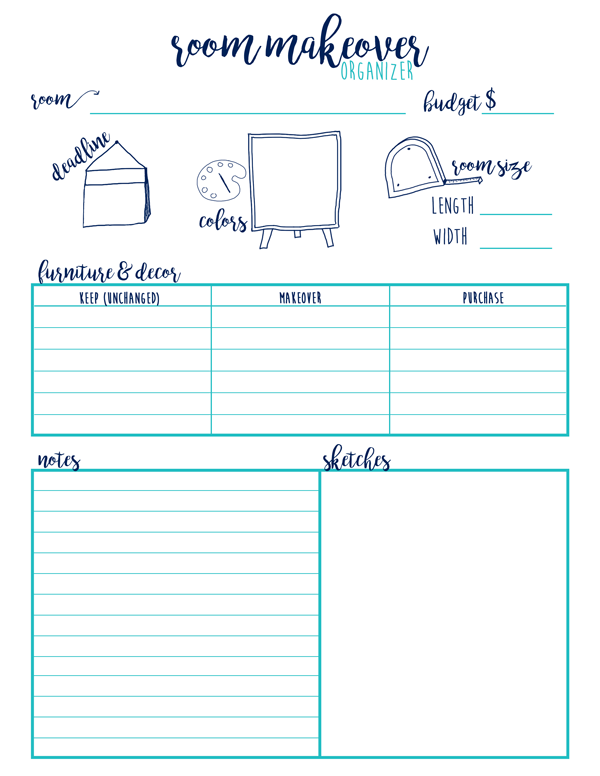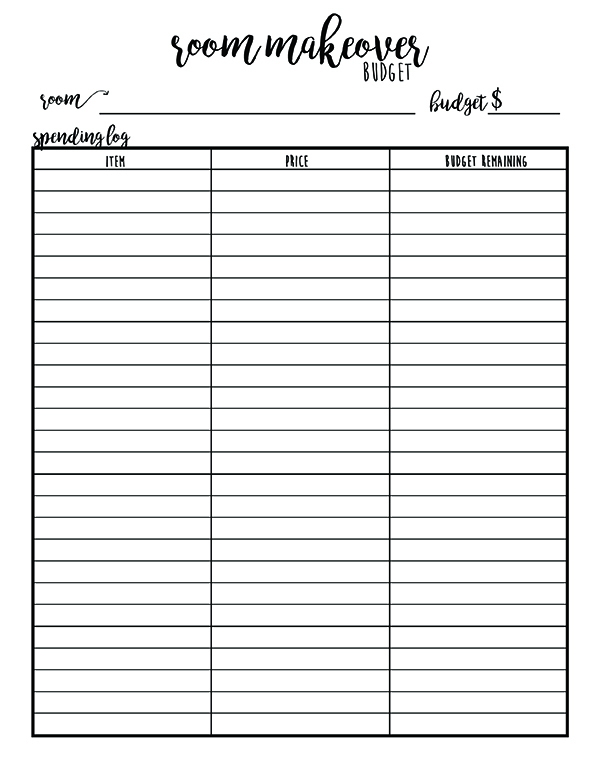 Remodeling Planner Filled in Example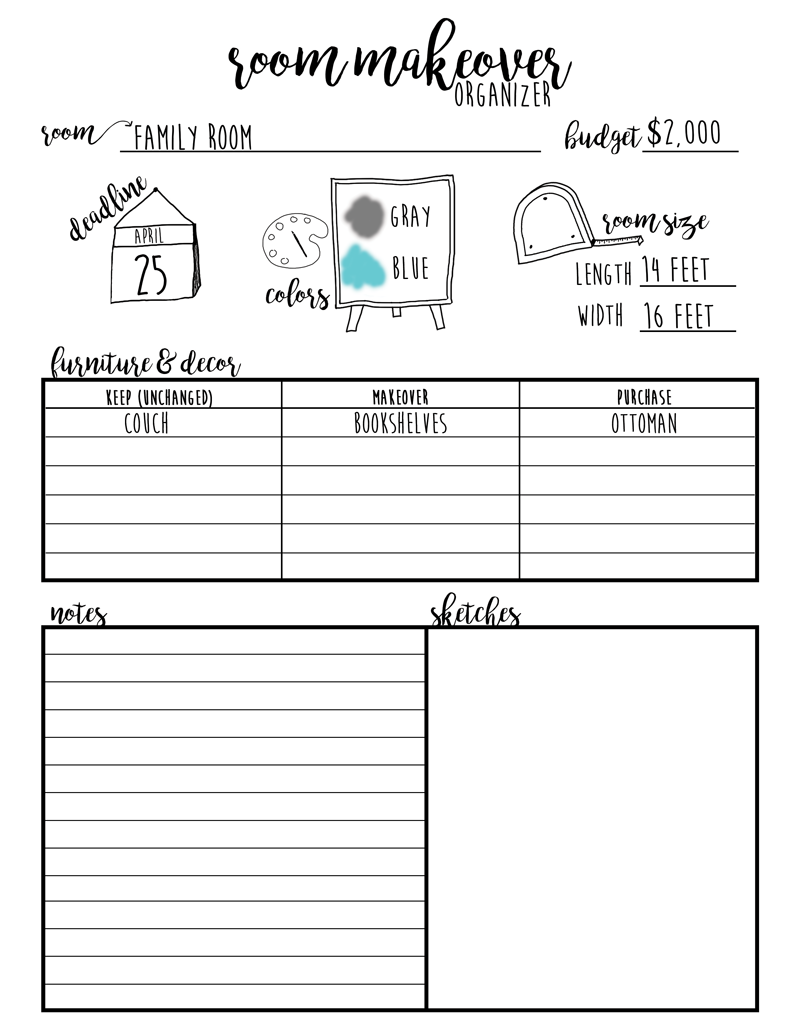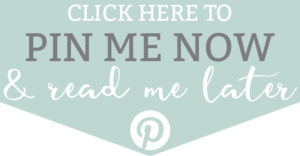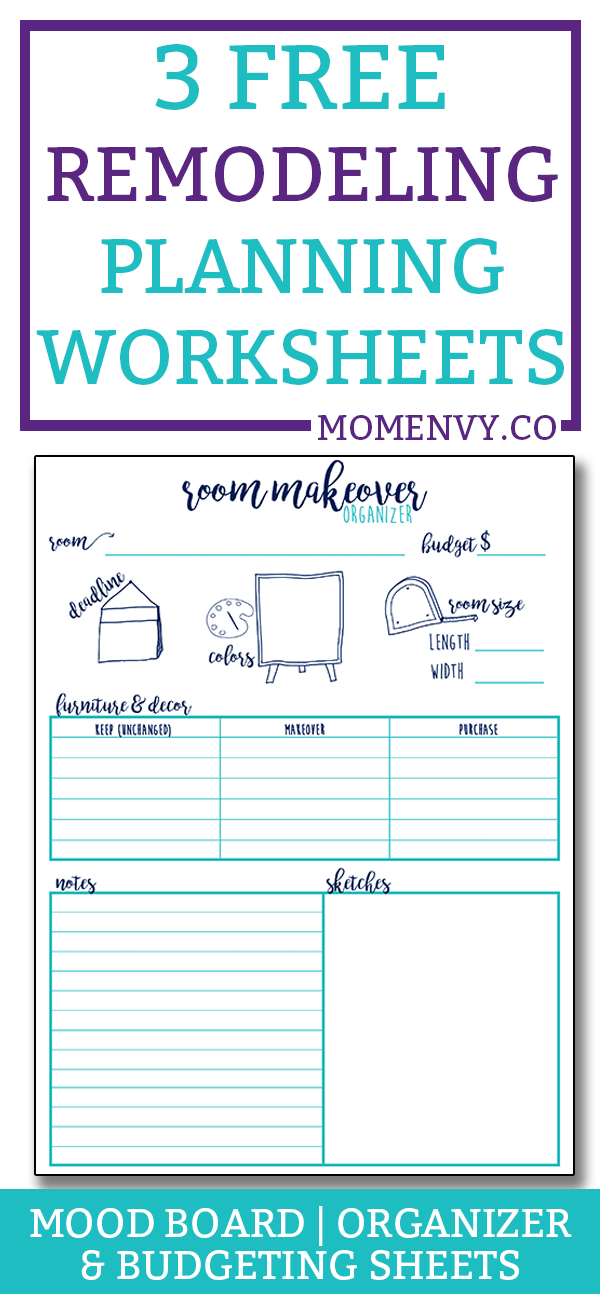 Want more FREE Planner Printables?


Copyright MOM ENVY 2017. Files may be used for personal use only. No commercial use of the file is available. Files may not be directly shared within Facebook groups, on websites, traced in Silhouette or Cricut program, or in any other way. A link to the web page to download the files may be shared as well as one photo. The file may not be printed and/or created using vinyl and then sold (including local yard sale sites and groups or at local craft fairs). The images may not be used in any way other than to share with a link to the original web page.


Print on cardstock for added durability. (this is my favorite from Amazon)
Simply click the "Click me to Download" image below to download the files.
I know, ink can get expensive, so invest in an HP printer that has instant ink and you can print until your heart is content! Click here to use my referral and earn 1 free month! Looking to buy a new HP instant ink compatible printer?

This one is great

.
If your planner inserts are smaller, use a paper cutter for easier cutting (or this one).
If you would like the pages to not be blank on the backside, you can either print them back to back or print and then glue them together.
If you choose to glue the pages together, glue the front and back together using a strong glue or hot glue.