Even though I am not a teenage girl, I hung on every word of The Fault in Our Stars by John Green. It's one of those books that was written for young adults, but is loved by a much larger audience (at the time I am writing this, it has been on the NY Times Best Seller list for over 130 consecutive weeks).
I was excited (and not surprised) to find out that it was going to be turned into a movie. While reading it, I highlighted many quotes along the way.
Do you have a favorite quote from the book? Which one? Have you seen the movie? I would love to hear how it is! I haven't tried to drag my husband yet to see it, I figured I will have to get it on Netflix later and watch it with a giant box of tissues by myself.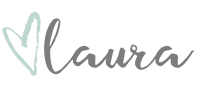 The Prints & Cards Examples
Don't they make the cutest little cards? (you can print them as large (1/2 page), medium (1/4 page), or tiny (1/8 page – my favorite)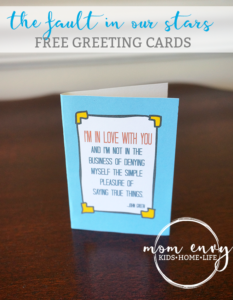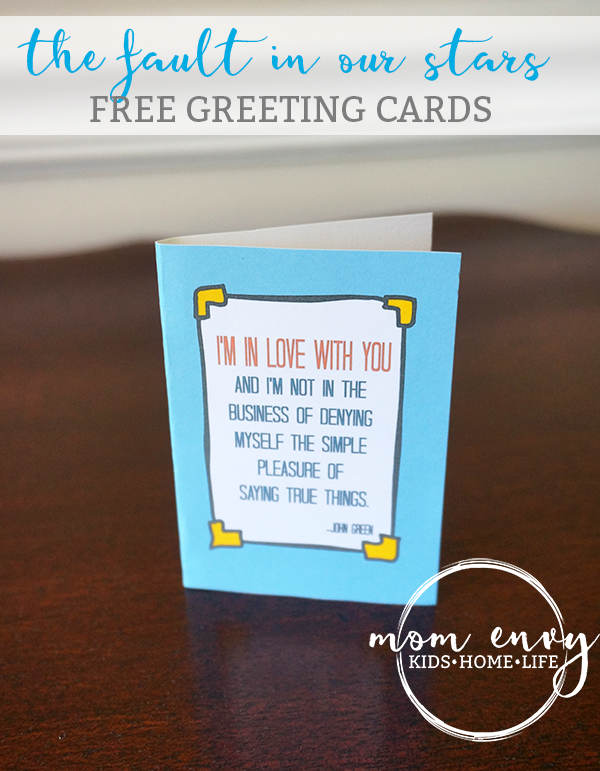 Here's a quick preview of all of the prints/card options.
Tips and Tricks for Printing
Print on cardstock for added durability.
Simply download the files below, unzip, and print the files.
If you'd like to print the tags in another size (they'd look cute in a smaller size), simply choose a smaller size. Sizes are as follows: Full page – 1/2 page card. 5 x 7 – 1/2 page card. 3 1/2 x 5 – 1/8 page card.
While it might be enticing to right click and save as, scroll to the bottom of the post to download the full-resolution files without my watermark (not sure you want Mom Envy printed on the front of your blurry card for your love).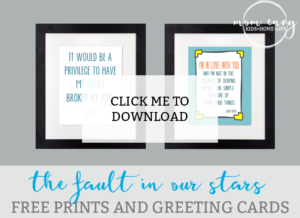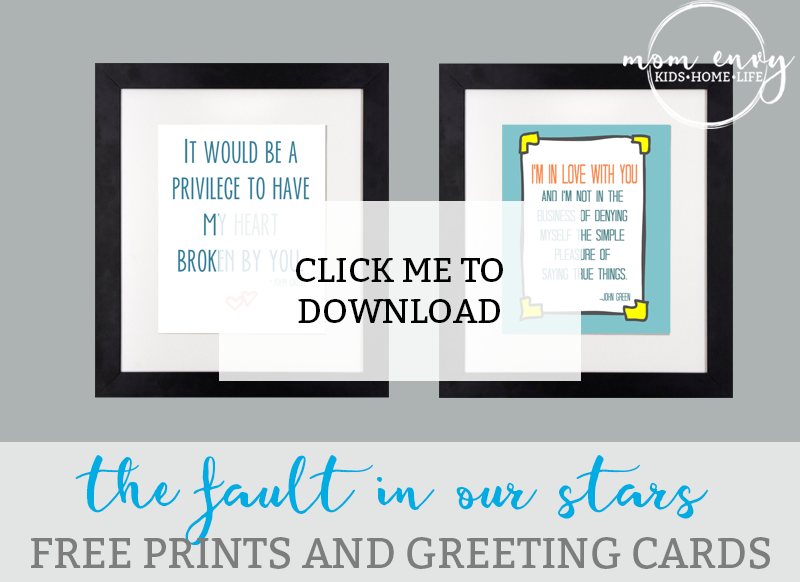 Save
Save
Save