Welcome to Day 8 of 24 Days of Mom Envy Freebies! Today I have Christmas lunch notes to help you bring a little holiday cheer to your child's lunch box during the Christmas season.
Leaving lunch notes was one of my Mom's things when we were younger. It even inspired me to make my first set of printable lunch notes (there are 40 notes in this set!). Now that I have a child in school, I am continuing the tradition by leaving notes in my son's lunch each day.
Now that it's the holiday season, I thought it would be fun to leave him with some holiday-themed lunch notes. And of course, wanted to share them with you so that you could use them, too!
Christmas Lunch Notes
Download 16 free Christmas lunch notes today with or without text. Plus, there's a little bit of space left on each note so that you can sign it.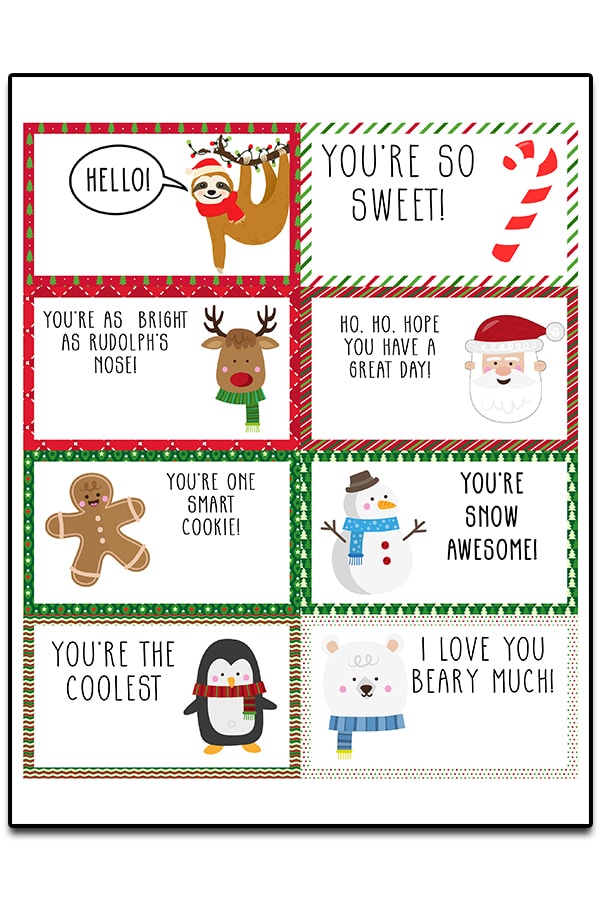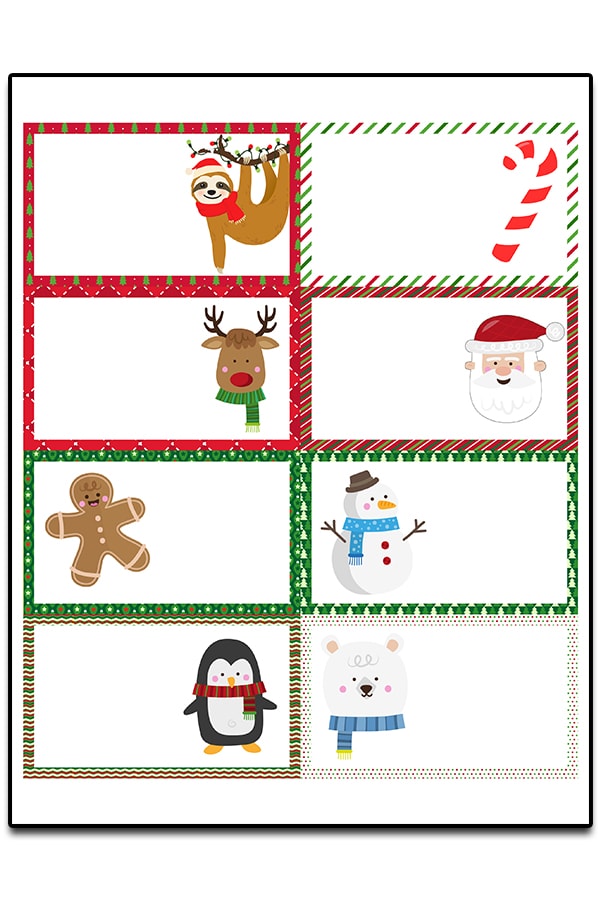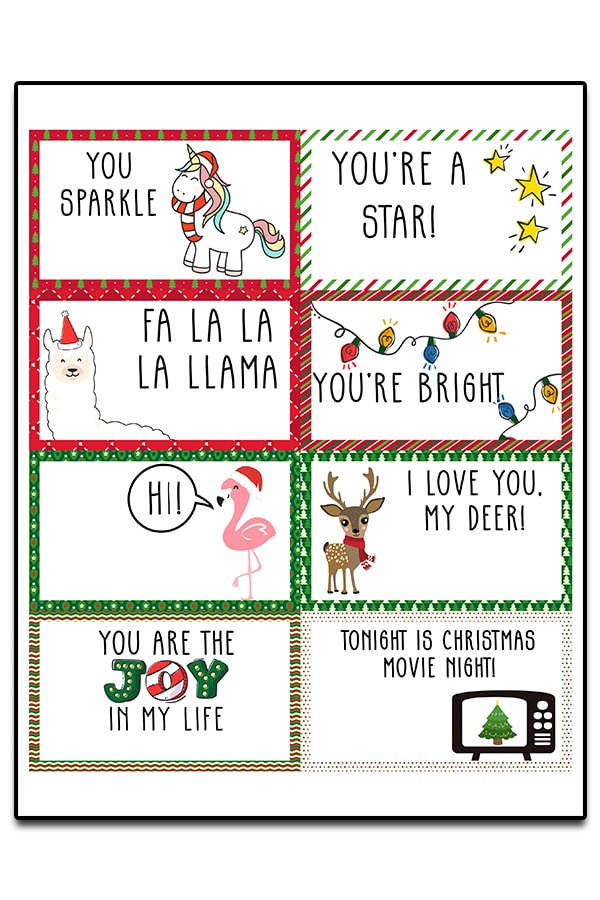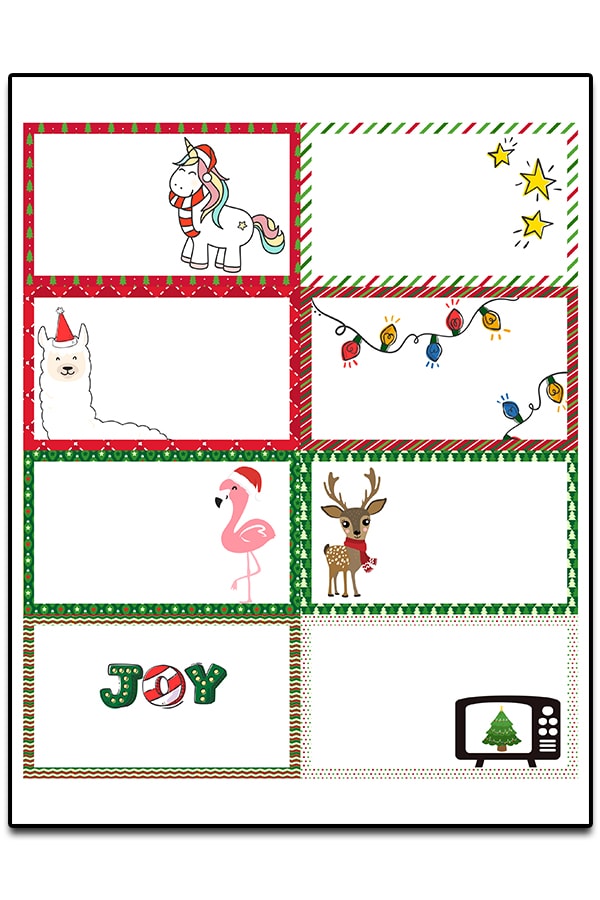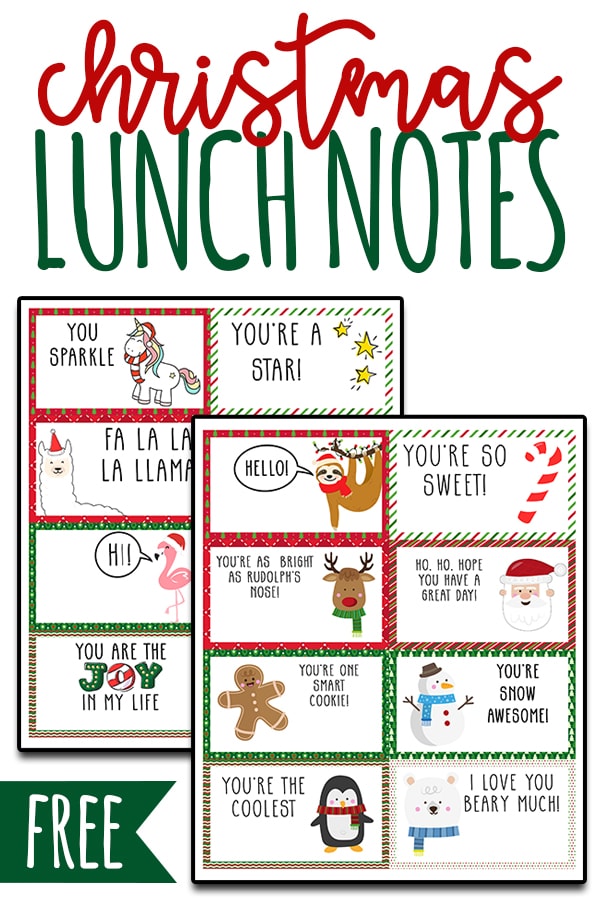 Christmas Lunch Notes – Free Printables Rights
The files are for personal use only and may not be used commercially in any way. To download, sign up here for the password! HINT: If you're interested in more craft files, make sure to sign up for the "All Things Mom Envy" group. Once you're signed up, download below using your members-only password.