If you're a lover of all things Christmas and planners, you'll love this adorable Christmas planner display printable pack. It has everything you need to get your planner space ready for the holidays.
What's Included in the Christmas Planner Display Printable Pack?
Christmas banner (including the full alphabet)
Matching Planner Cover
Adorable 12 Days of Christmas Craft Print
1 half sheet of coordinating planner stickers
You can set up a wonderful Christmas themed planner display with thee freebies. Plus, deck the pages of your planner.
12 Days of Christmas – Crafting Edition
Have you ever made something and just fell in love with it? I am so in love with this 12 days of Christmas print. My cousin-in-law and a friend of mine worked together to come up with 12 crafty days of Christmas.
We came up with 12 different days of craft fun as a parody of the famous 12 days of Christmas song. I'm telling you, if you craft, you must grab this print.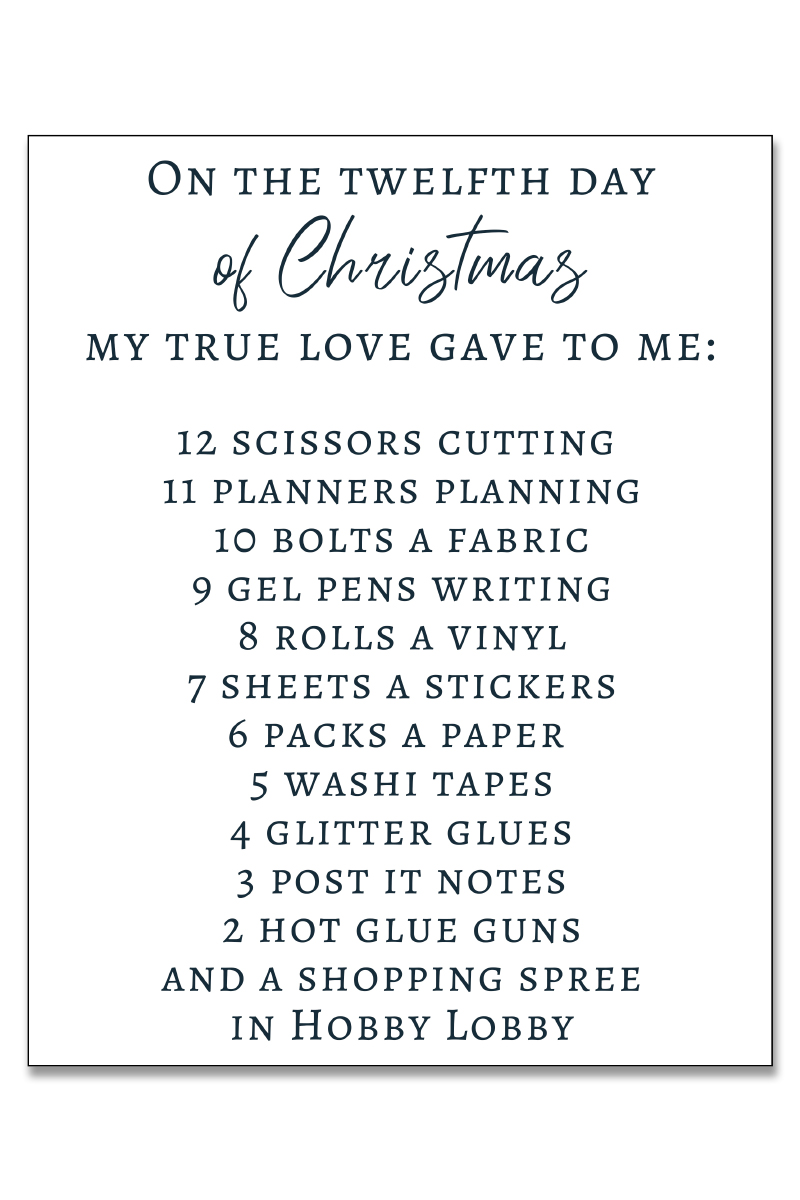 As an Amazon Associate, I earn from qualifying purchases. I am also an affiliate for the HP ink program. Click here to read more.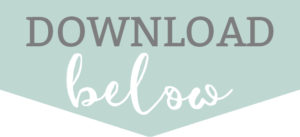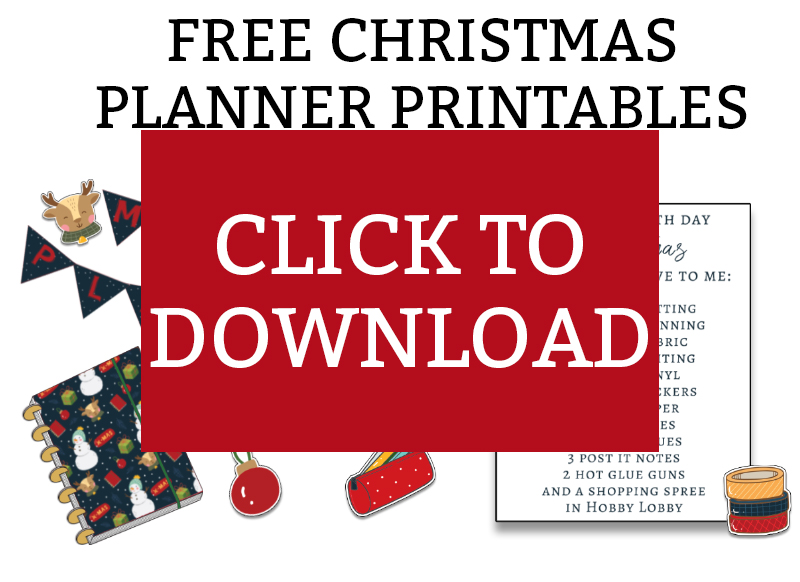 Copyright MOM ENVY 2019. Files may be used for personal use only. No commercial use of the file is available. Files may not be directly shared within Facebook groups, on websites, traced in Silhouette or Cricut program, or in any other way. A link to the web page to download the files may be shared as well as one photo. The file may not be printed and/or created using vinyl and then sold (including local yard sale sites and groups or at local craft fairs). The images may not be used in any way other than to share with a link to the original web page.