Do you have special ornaments that mean a lot to you? Have you ever feared that they would break? If you have little kids, then I am sure you've had that panicked fear when they pick up your favorite ornament. For us this year it's been a battle trying to get my three-year-old to leave ours alone. Superglue has been our friend.
Each year, everyone in our family receives a special ornament. It's a tradition that I grew up with that I wanted to keep alive when I had children.
Ornament Tradition – My Favorite Christmas Tradition
My favorite part about our ornament tradition is what my Mom did to our ornaments. They didn't just get hung on the tree. Instead, each year on the bottom of the ornament, my parents would write our favorite Christmas gift we received. Now as an adult, I love pulling out my ornaments each year and looking at what I received at different ages.
Often times we don't remember what presents we got year to year so this really helps bring back fun family memories for me. And I knew that I wanted to give my boy's the same keepsakes for their tree.
The only trouble with our tradition in recent years is the damage our youngest has done to some of the ornaments. It made me realize that we desperately needed a way to track our ornaments with photos and information just in case one is broken beyond repair.
Family Ornament Photo Album
As an Amazon Associate, I earn from qualifying purchases.
That is when I came up with the family ornament photo album. I place a picture of the ornament and fill in all of the details about it. Where it's from, who gave it to us, it's importance, etc. In addition, I have a variation of the page where I can write down the yearly favorite gifts on it as well.
And today, I am giving the printables to all of you! Plus, you can customize your own family cover to go with it. You can print off the cover and the pages just like mine. Just use a binder, discs, etc. to create a book.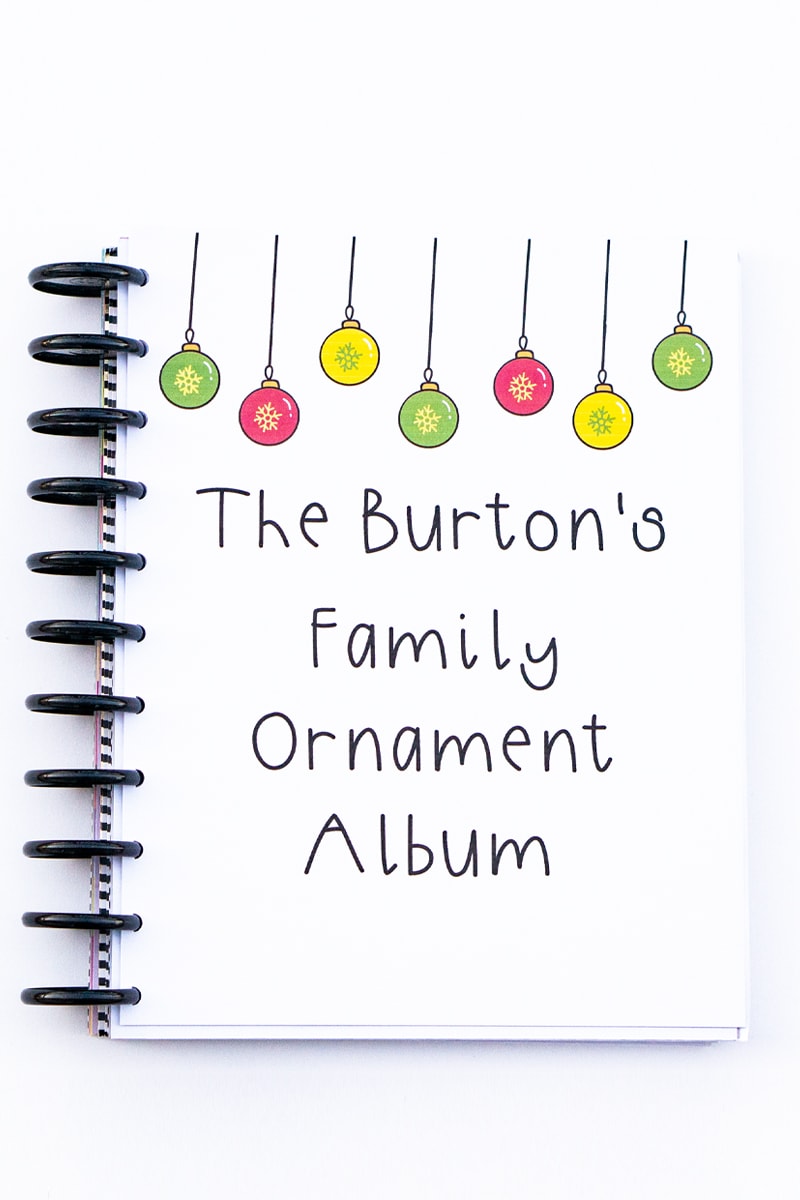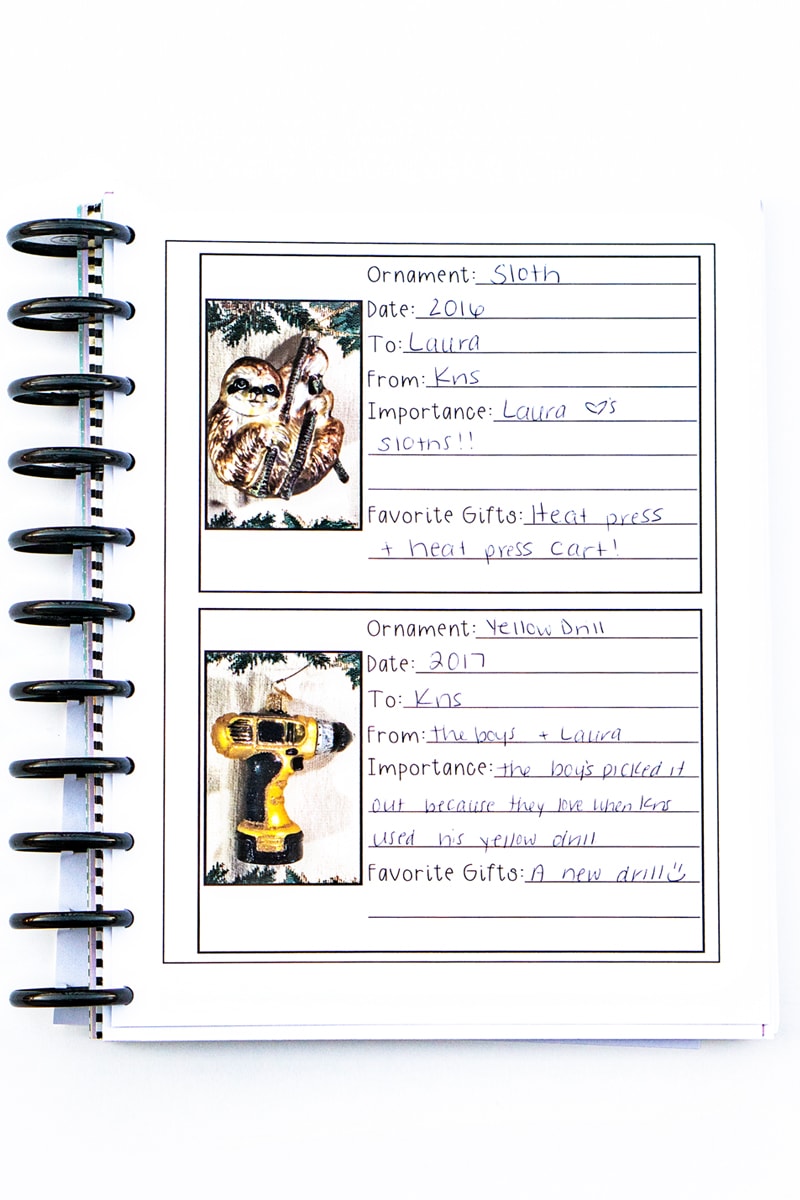 For mine, I used old Happy Planner discs. I punched my pages, printed the cover on cardstock, and printed the pages. The only thing I am going to go back and do is laminate my cover. The images spots are 2 x 3 so they work perfectly with a mini portable printer or you can send your pictures off to be printed as wallets (in the portrait direction).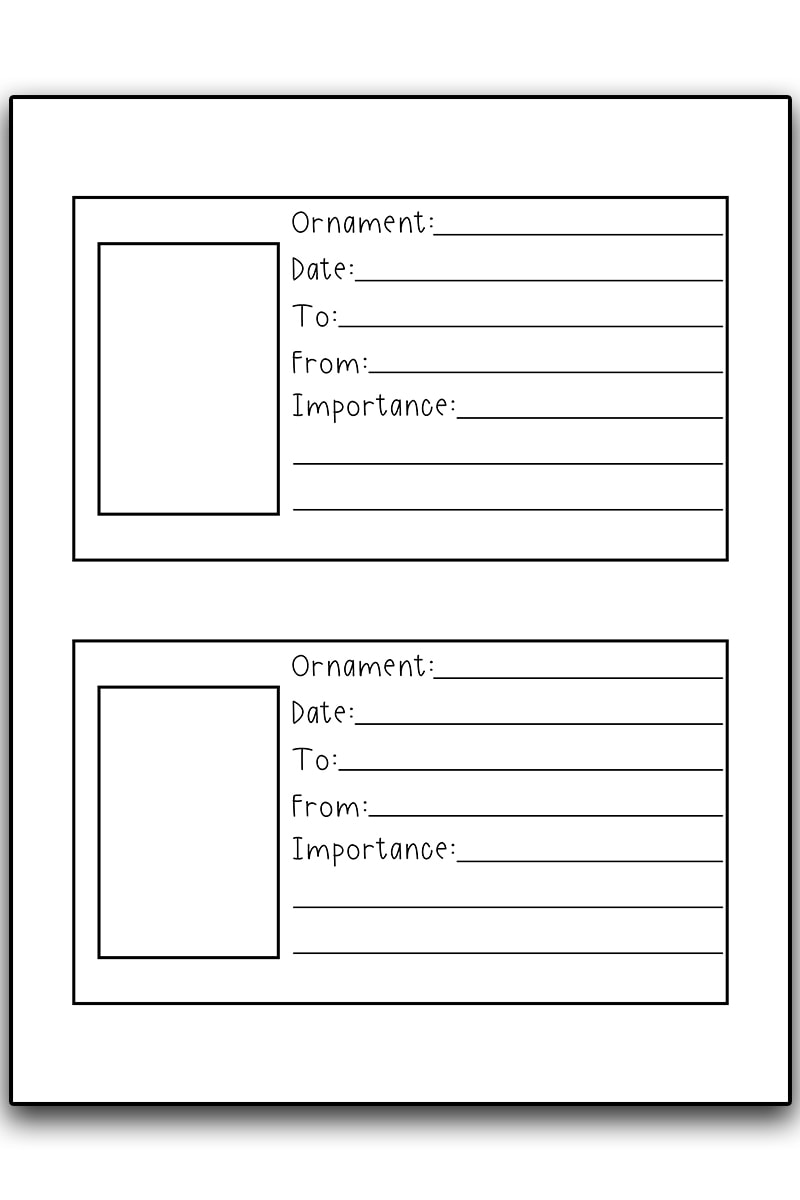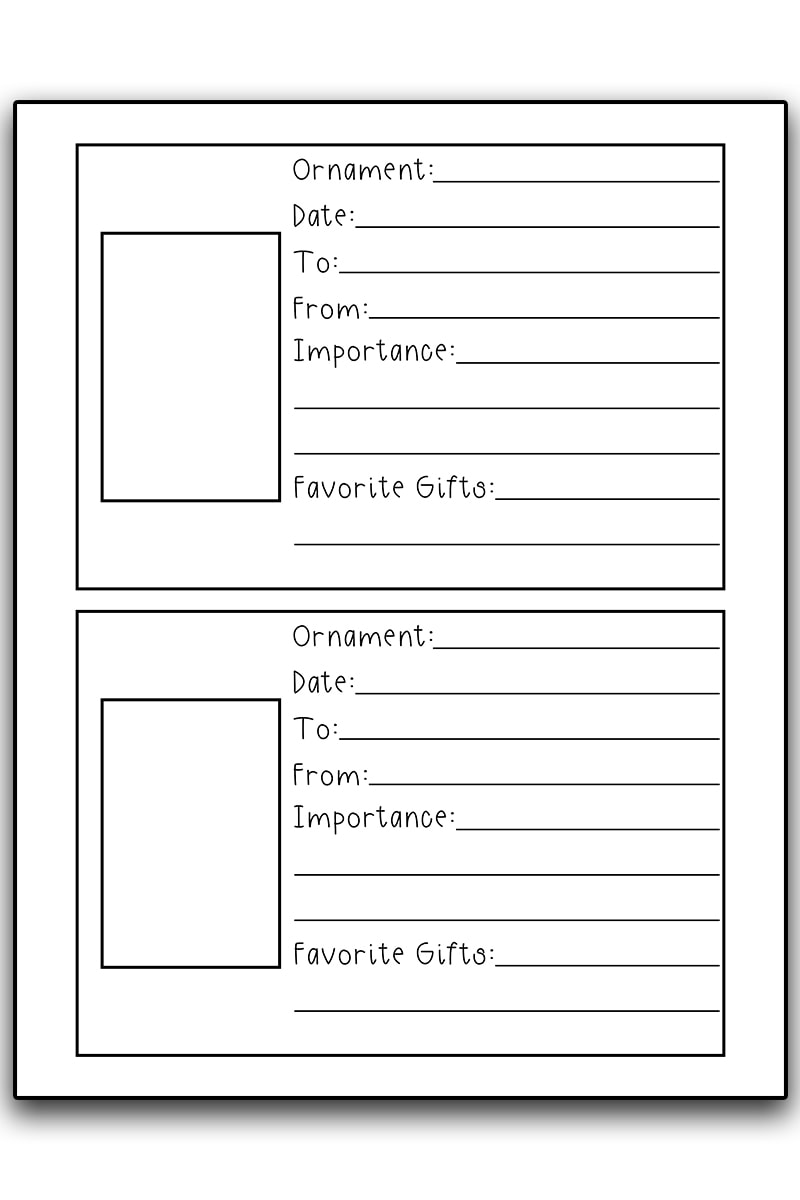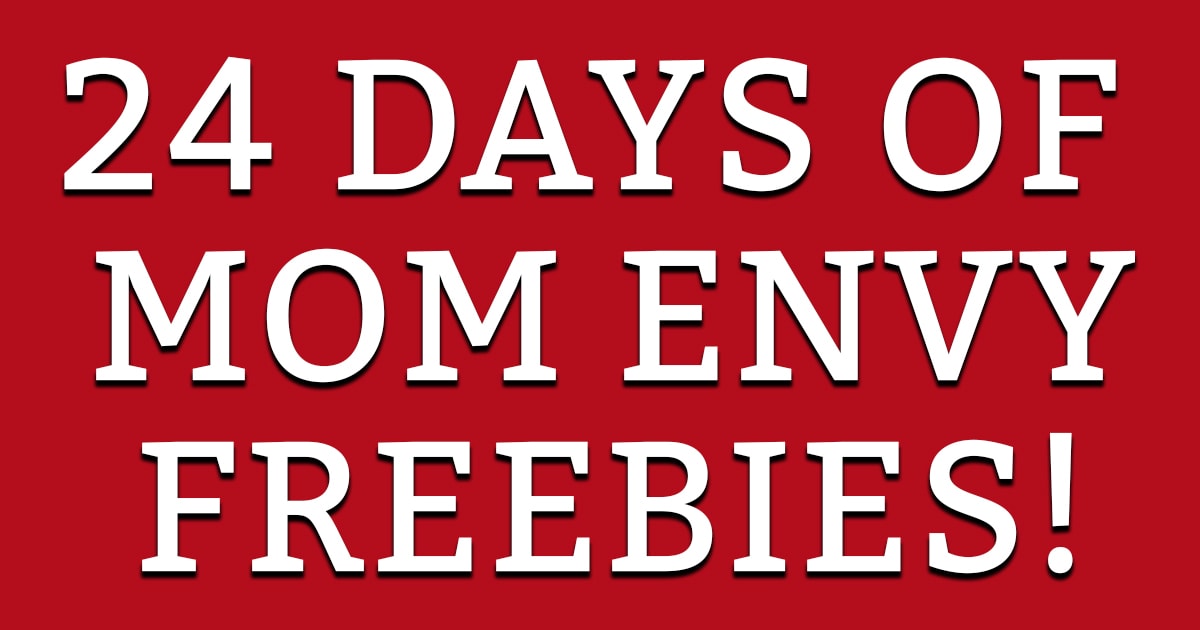 Family Ornament Photo Album
The files are for personal use only and may not be used commercially in any way. HINT: If you're interested in more freebies, make sure to sign up for the "All Things Mom Envy" group or the House group. Once you're signed up below and confirm your subscription, you will be sent the file.