Looking for planner printables to sum up your 2017 and goal plan for 2018? Then I have you covered. At the end of each year, I love to look back and reflect on everything that happened – the good, bad, and in-between moments that I don't want to forget. As we start a new year, I like to create some goals for myself.
This year, I am sure you have seen the trend of selecting a word of the year. This year, I have selected the word Focus as my word. In the world of blogging, it is so easy to get distracted (as explained by a wonderful blogging friend of mine, Grace). There are always a hundred things that need to be done all at the same time. So this year, I want to try to remain focused on one task at a time so that I am more productive. What is your word of the year and why?
Free End of Year Planner Printables & New Year Goals Planner Printable
So as we end 2017 and start 2018, take some time to reflect and plan for the year ahead. There are many options for this set of printables. Let's look at a few of the choices you have when printing your inserts. To download, scroll to the bottom under the large green/blue DOWNLOAD BELOW arrow.
Insert Sizes
The printables come in three sizes – Letter size (Big HP), Classic HP, and A5. You can print the A5 at 78% for the mini HP. BUT they can be printed for ANY size planner with this helpful post.
Insert Colors – 3 Choices
The printables also come in two colors – teal and pink. Not crazy about the colors? Print in grayscale or black and white. See the color options below.
Customize Your Inserts
In addition, you can customize both printables! Open the PDF files in Adobe Reader (**You must use Adobe Reader which is free. Other PDF readers won't work). You can type in any favorites category you'd like, change out successes to something else, and change the bottom words in the 2018 goal sheet.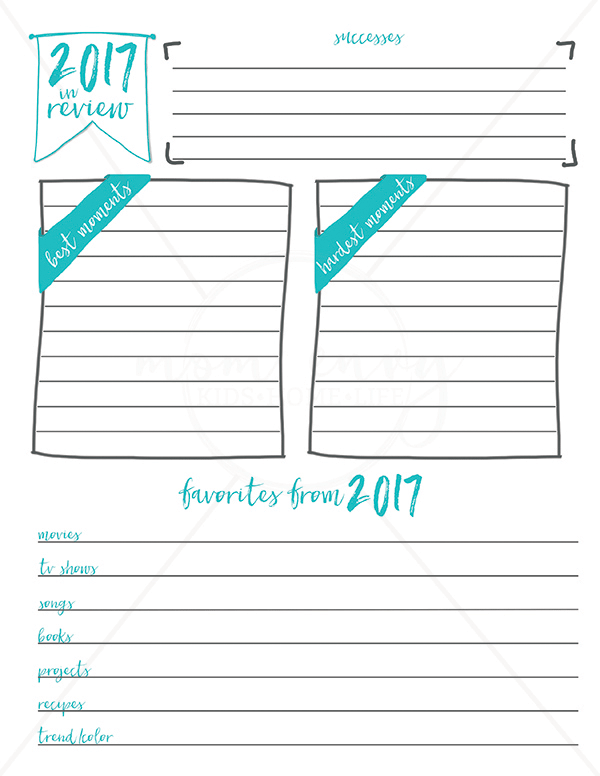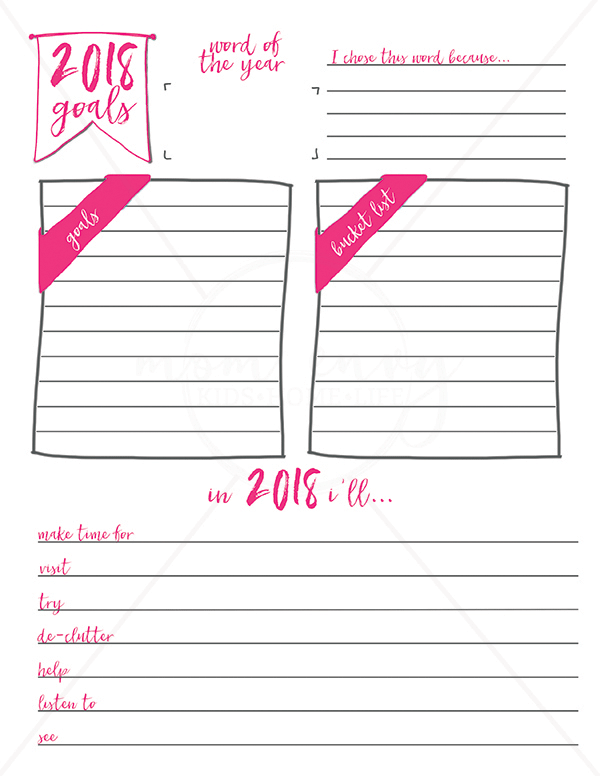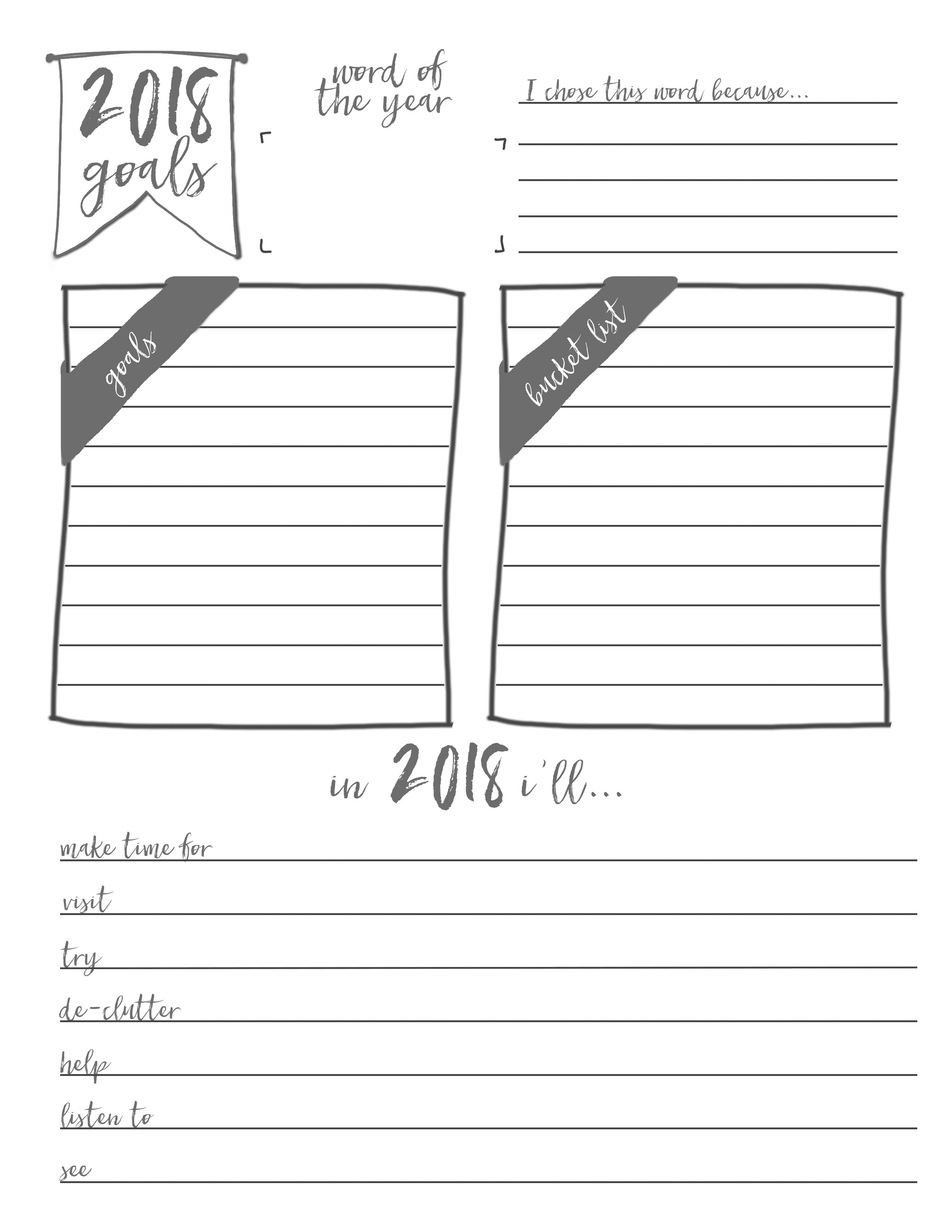 Want more FREE Planner Printables?
File Usage Information
Copyright MOM ENVY 2017. Files may be used for personal use only. No commercial use of the file is available. Files may not be directly shared within Facebook groups, on websites, traced in Silhouette or Cricut program, or in any other way. A link to the web page to download the files may be shared as well as one photo. The file may not be printed and/or created using vinyl and then sold (including local yard sale sites and groups or at local craft fairs). The images may not be used in any way other than to share with a link to the original web page.
Tips and Tricks for Printing the Planner Inserts
Print on cardstock for added durability. (this is my favorite from Amazon)
Simply click to download the files below. Files are in four different sizes so pick the one that works with your planner.
I know, ink can get expensive, so invest in an HP printer that has instant ink and you can print until your heart is content! Click here to use my referral and earn 1 free month! Looking to buy a new HP instant ink compatible printer?

This one is great

.
Use a paper cutter for easier cutting (or this one).
If you would like the pages to not be blank on the backside, you can either print them back to back or print and then glue them together.
If you choose to glue the pages together, glue the front and back together using a strong glue or hot glue.