If you're looking for free printable Mother's Day cards for kids to color, check out this set of 10 unique cards. Each of the printable Mothers day cards have different designs – you're sure to find one that your Mom (or Grandma) will love.
One of the best ways to say Happy Mothers Day is with a homemade card. There are so many Mother's Day greeting cards in the store and all your child has to do is pick one and sign their name.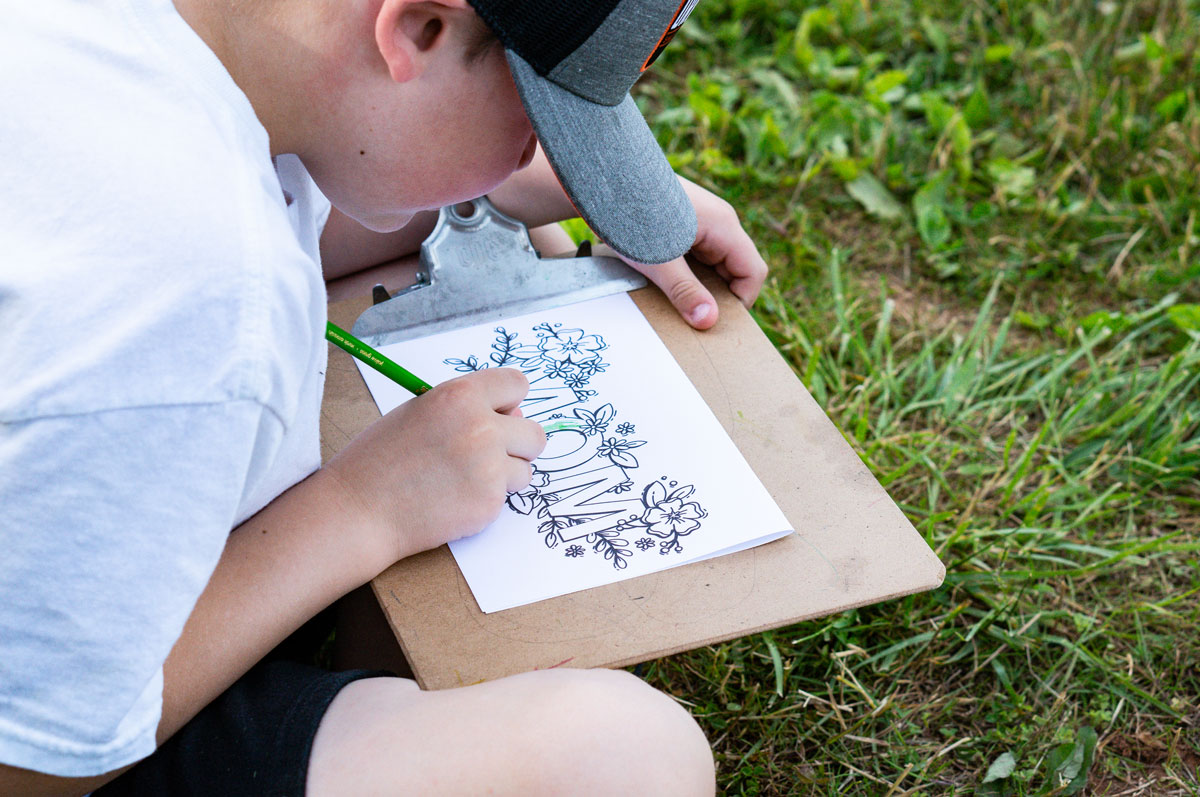 Instead, these free mothers Day coloring cards give children the opportunity to customize the printable greeting card themselves. They can not only color in a card with Mom's favorite colors, but they can add their own heartfelt message as well. It's a nice mix between a store-bought card and creating one completely from a piece of blank paper.
A special Mom (or Grandma, Aunt, Godmother, etc) deserves to have a special card just for them. Shouldn't they get more than just a generic card?
Print off a free card to add to the perfect gift to let mom know just how much you appreciation them!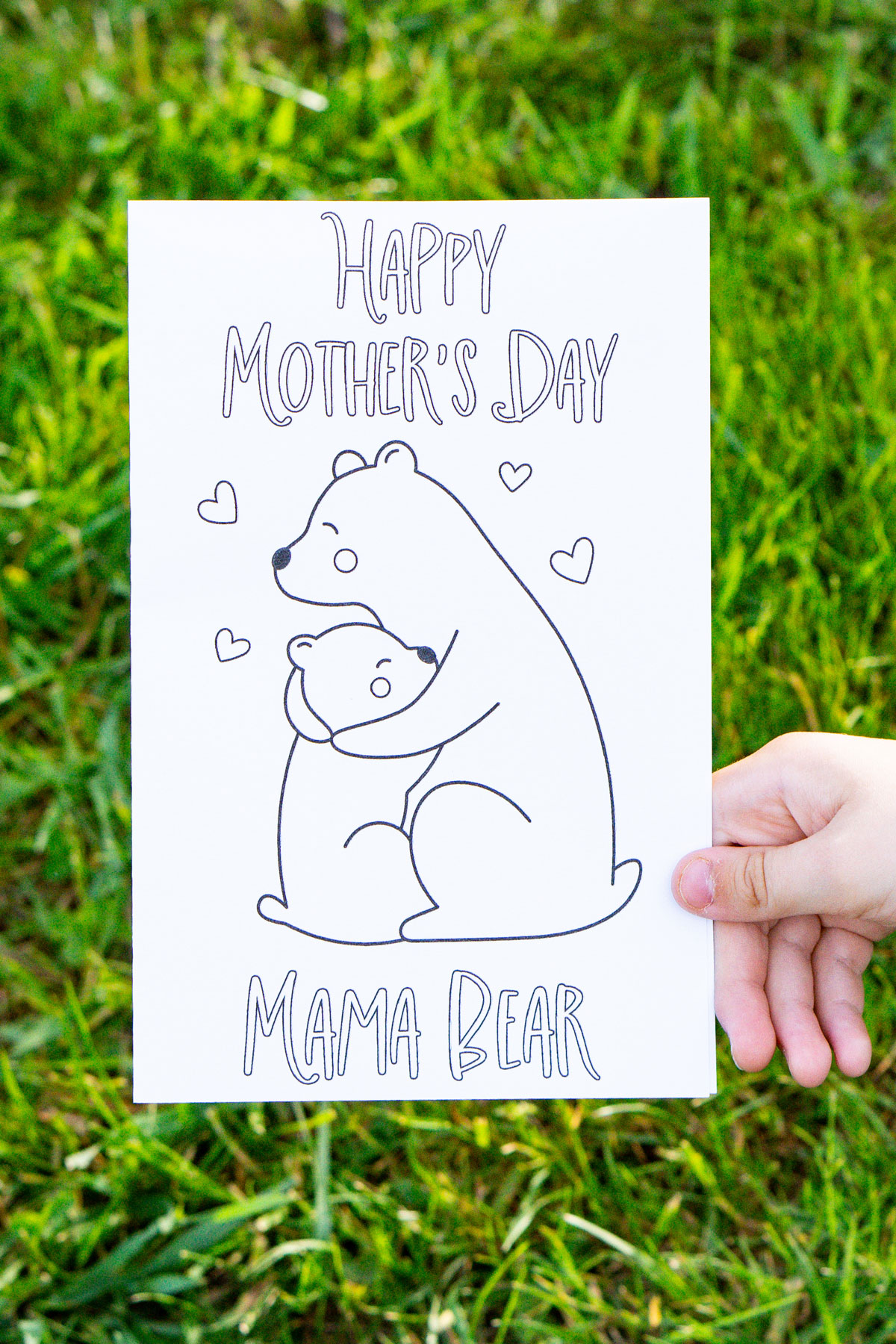 As an Amazon Associate, I earn from qualifying purchases. I am also an affiliate for the HP ink program, ShareaSale, and CJ Networks. Click here to read more.
Variety of Mother's Day Card Types
Whether you've got a cool mom, funny Mom, sentimental Mom, or fancy mom, you'll find a great option in this set. There are some fun options and prettier options. I have included cutesy cards, a sarcastic card, and some fancier looking cards with flowers.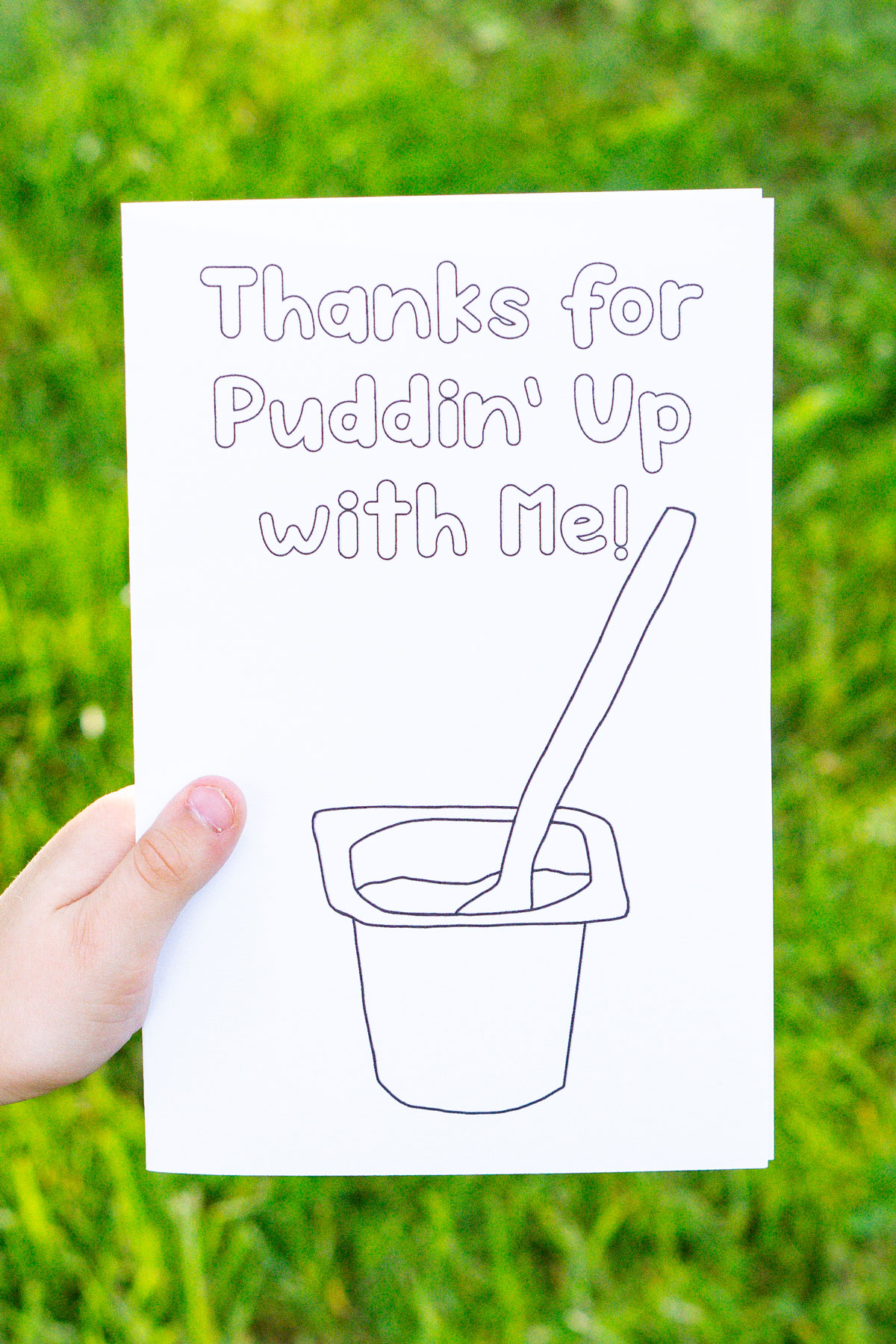 What Does Each Free Printable Mothers Day Card Look Like?
​Here is what each of the 10 free cards looks like.
The first card is an adorable picture of a Mama bear hugging a baby bear. It says, "Happy Mother's Day Mama Bear."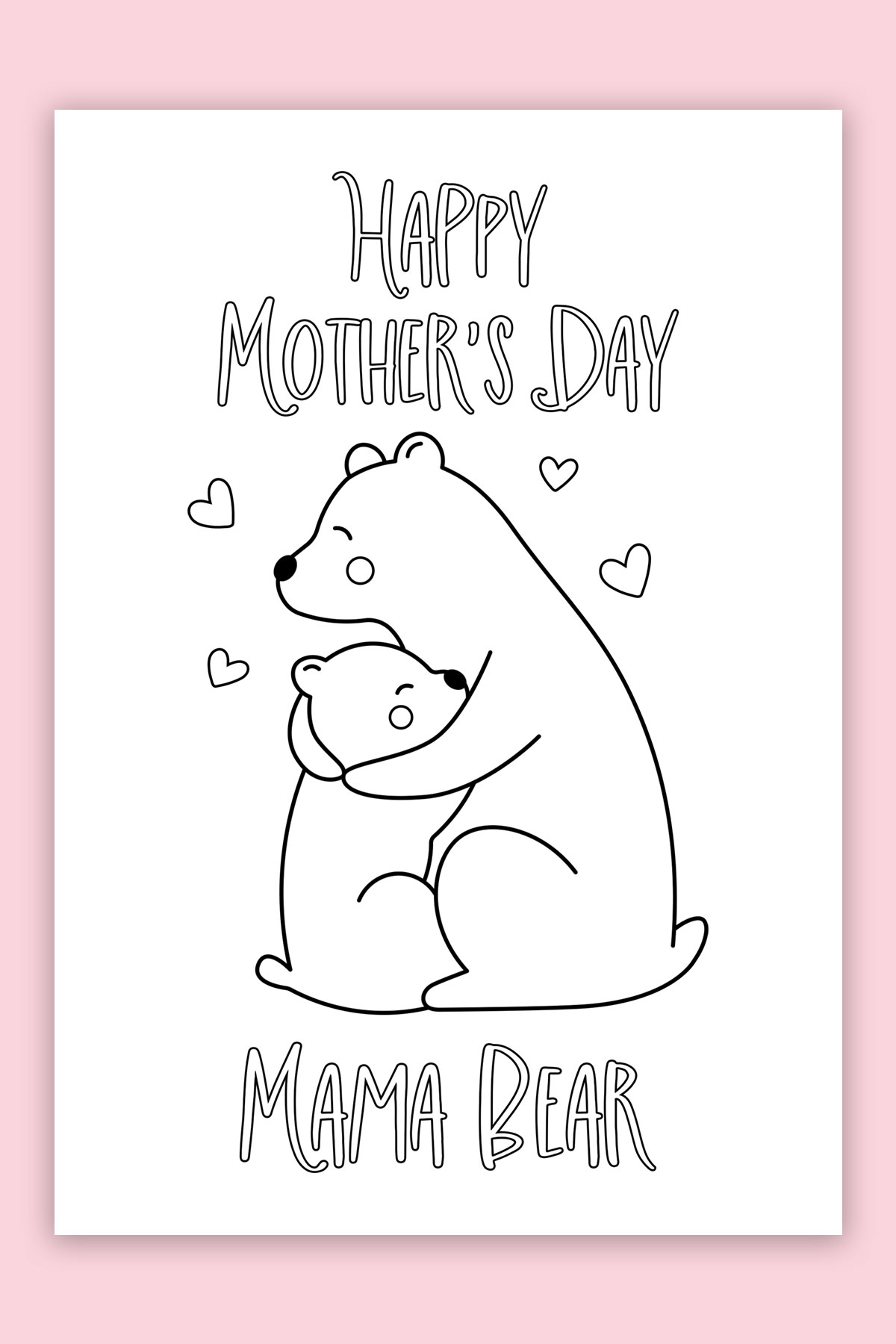 The next card says "Best Mom Ever" and is surrounded by a few flowers and leaves.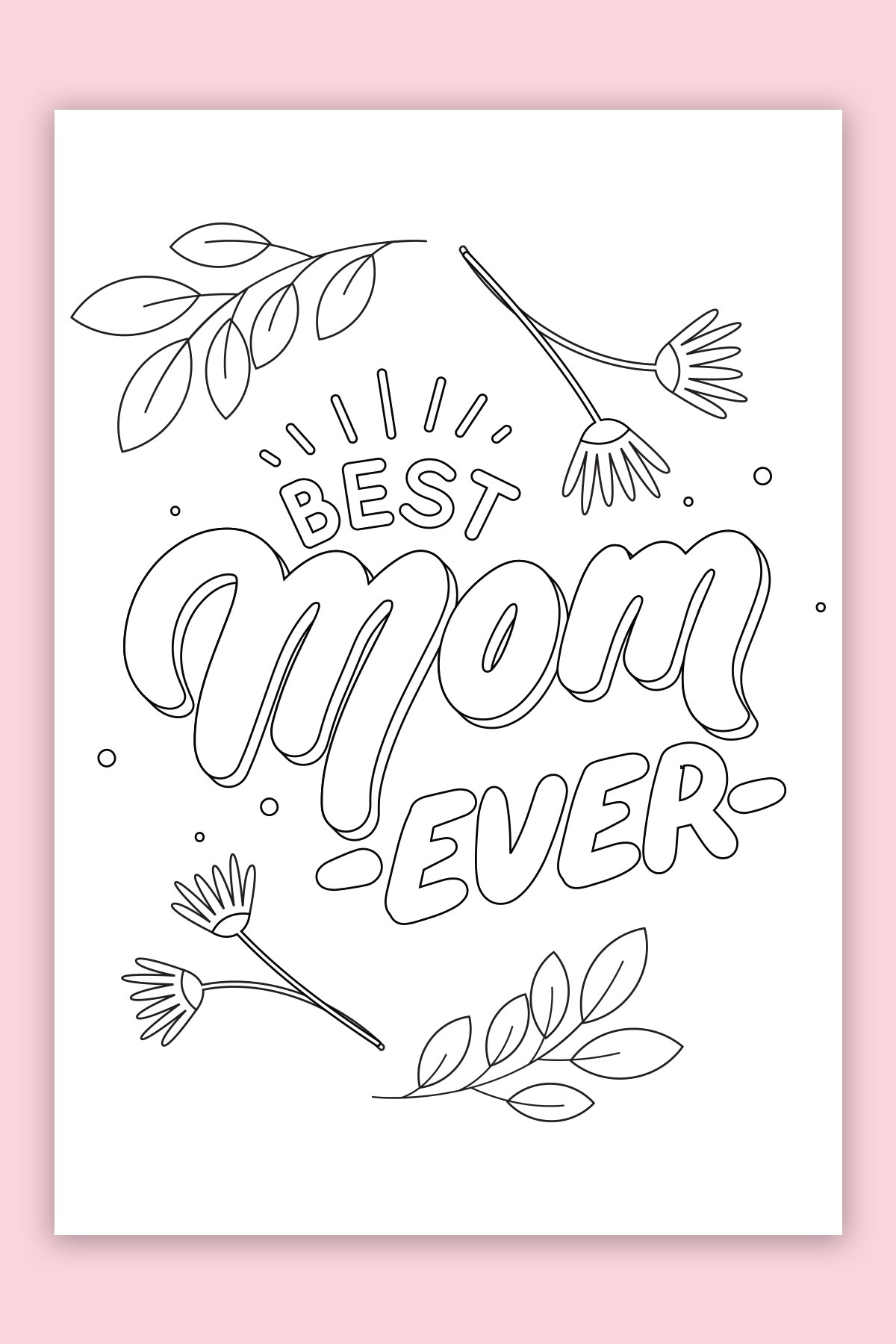 ​Third, is a sweet Mom elephant and baby elephant with their trunks touching. The card says, "never forget how much I love you." This card could work for a Grandma, too.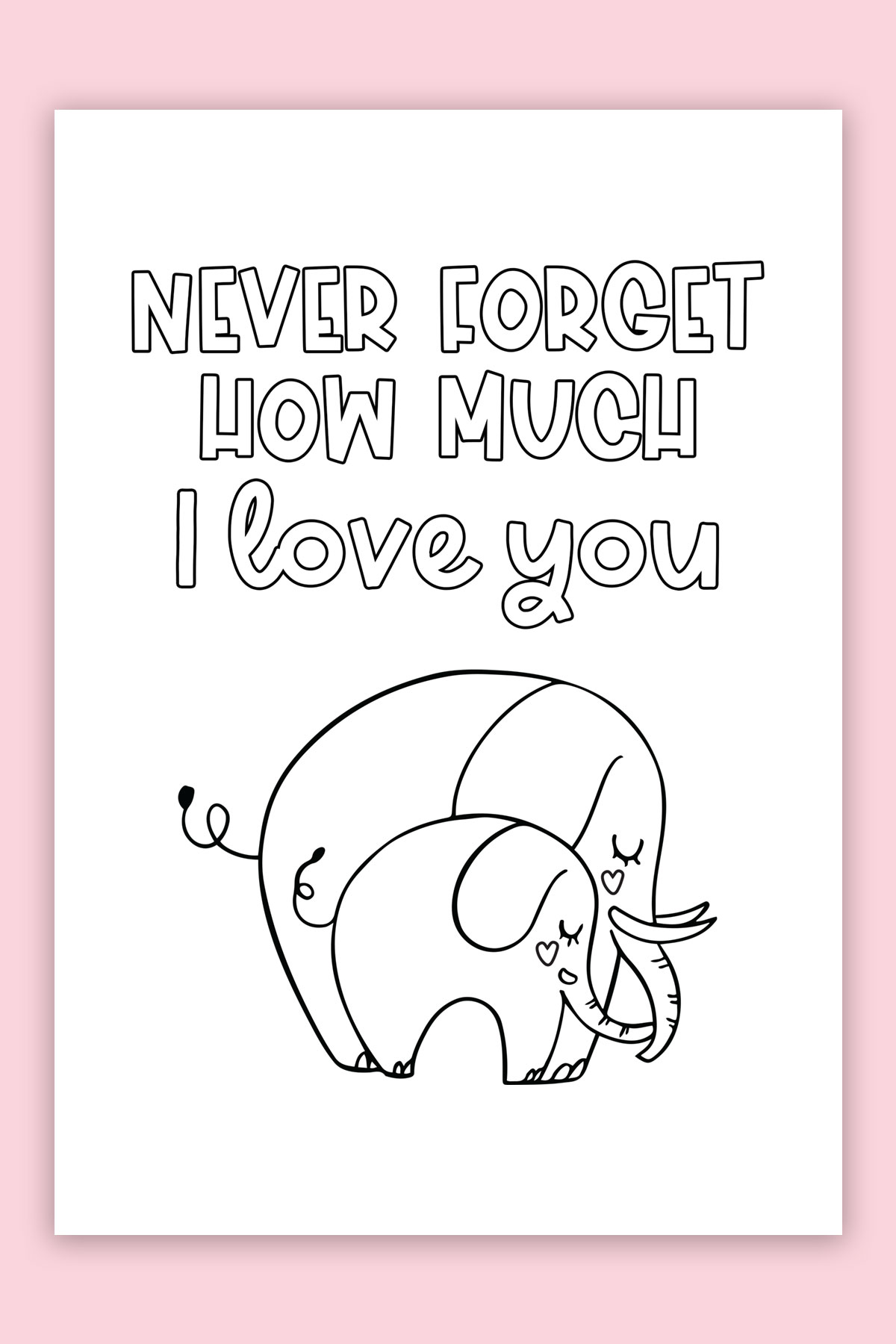 Next up is this simple card that just says Mom with flowers and greenery surrounding the word. It's the perfect card for a child who may struggle with being sentimental but still wants to color a card for their mom.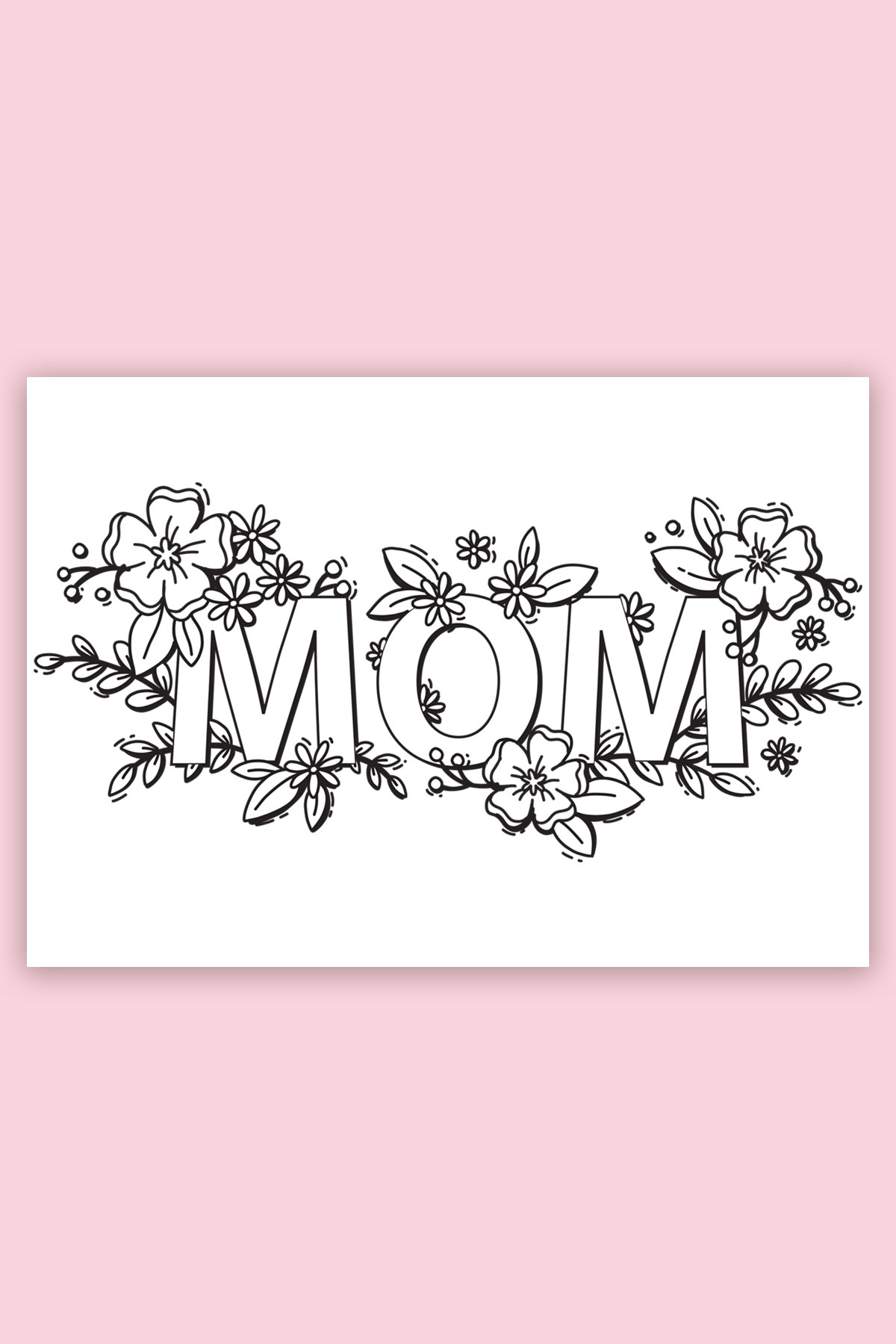 This option would work well to give anyone – it says "Happy Mother's Day and is surrounded by flowers. If you are printing off cards for a classroom of children, this would be the perfect way for any child to say Happy Mother's Day to the female grown up in their life.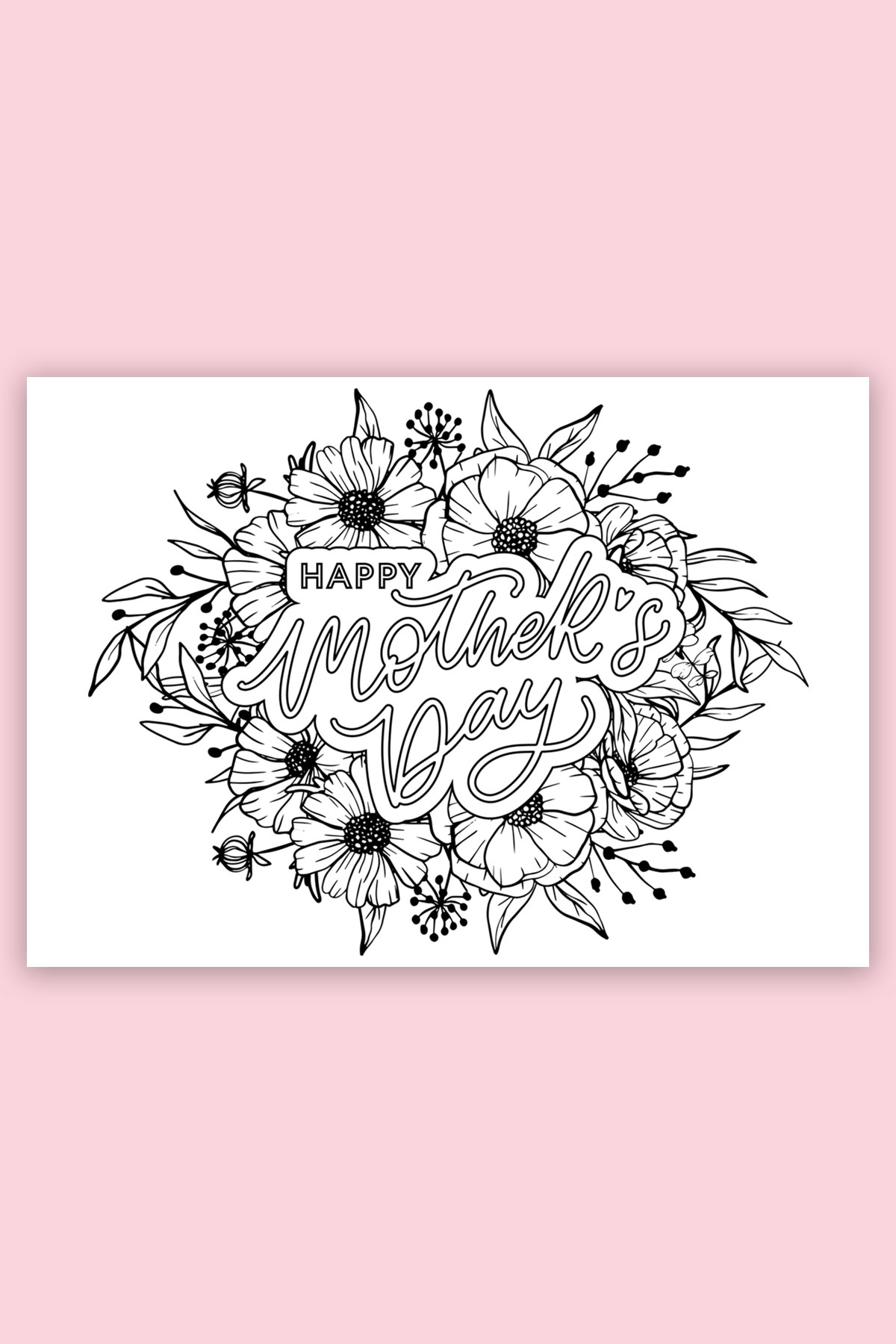 This may be my favorite Mother's Day coloring card. It is so sweet. With just a little help, even your youngest card could add some crayon strokes to the front of this card. Then you could add your own message inside if your child isn't old enough to write.
The card says, "while you may only hold my hand for a short while, you'll hold my heart forever." Honestly, this card would also make the best Grandma card, too.
How cute is this card option? It says, "Happy Mother's Day from your Little Monkey" and it has a picture of a Mom monkey hugging her baby.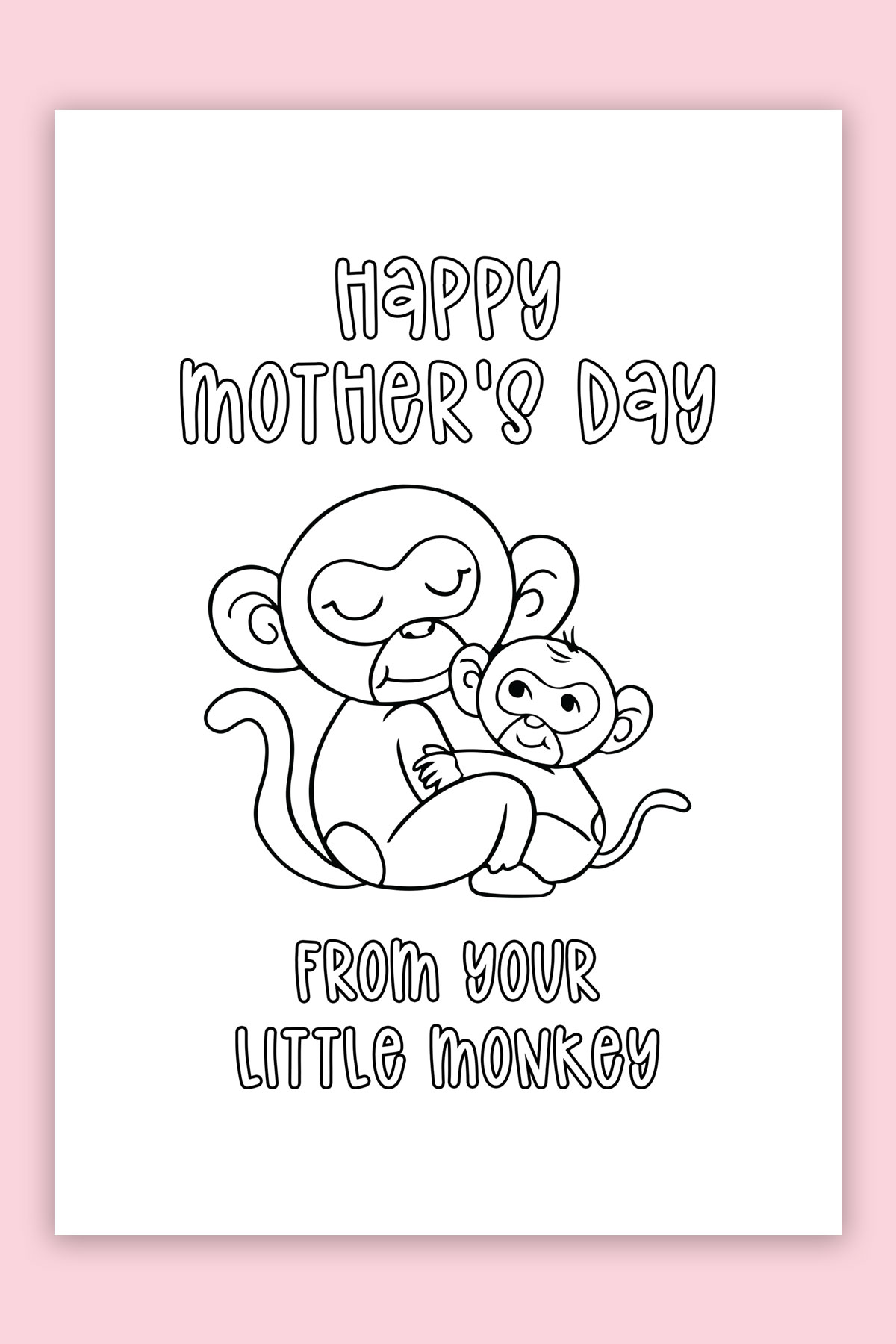 This punny sarcastic card is a great option for those fabulous Moms with a sense of humor. It says, "Thanks for puddin' up with me" and has a drawing of a pudding cup with a spoon.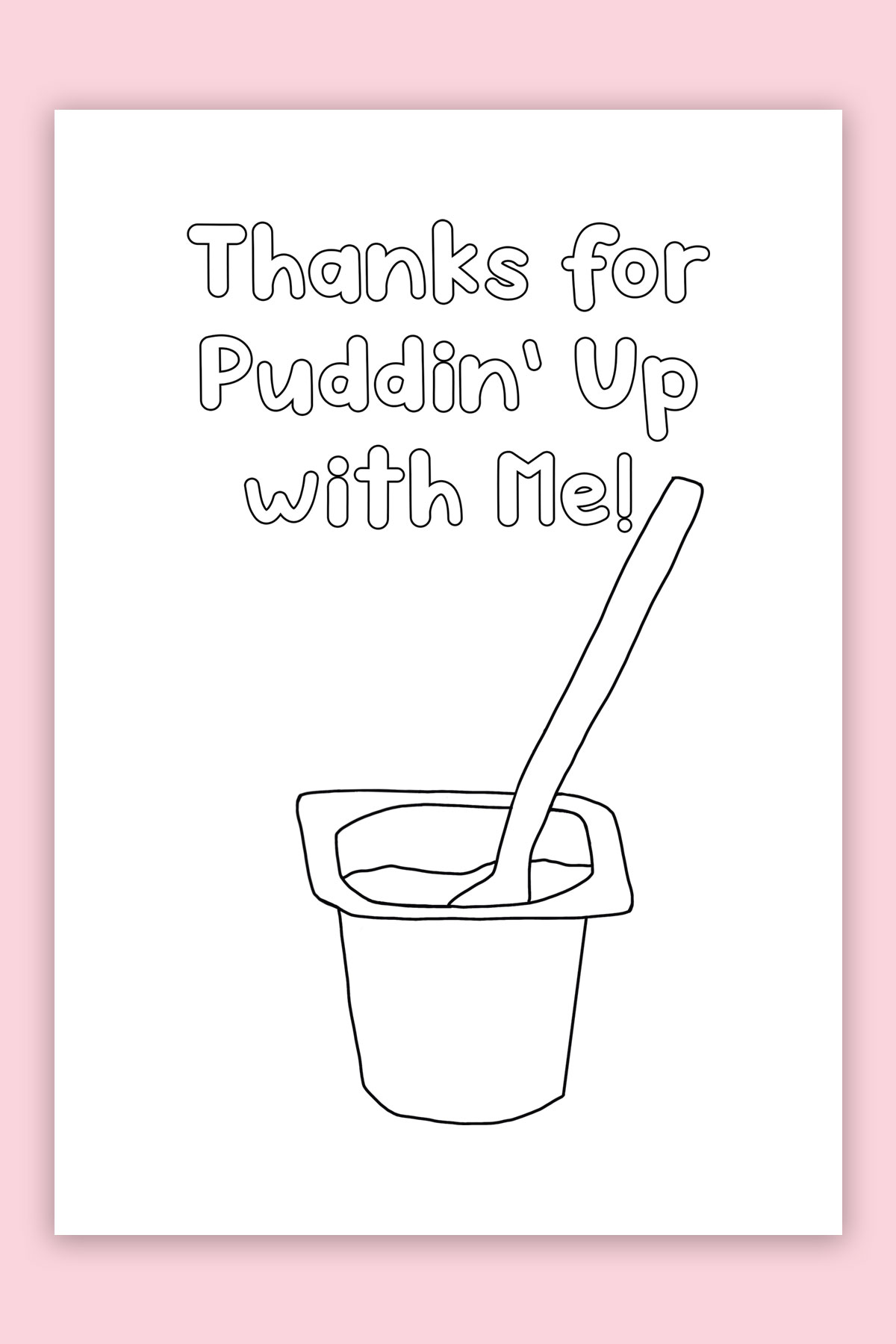 This card is another great idea for any Mom or Mother figure. It says, "Happy Mother's Day" and is surrounded by hearts, flowers, and flourishes. It's another great option to print off for a whole class because it can be given to any important female in a child's life (not just their Mom).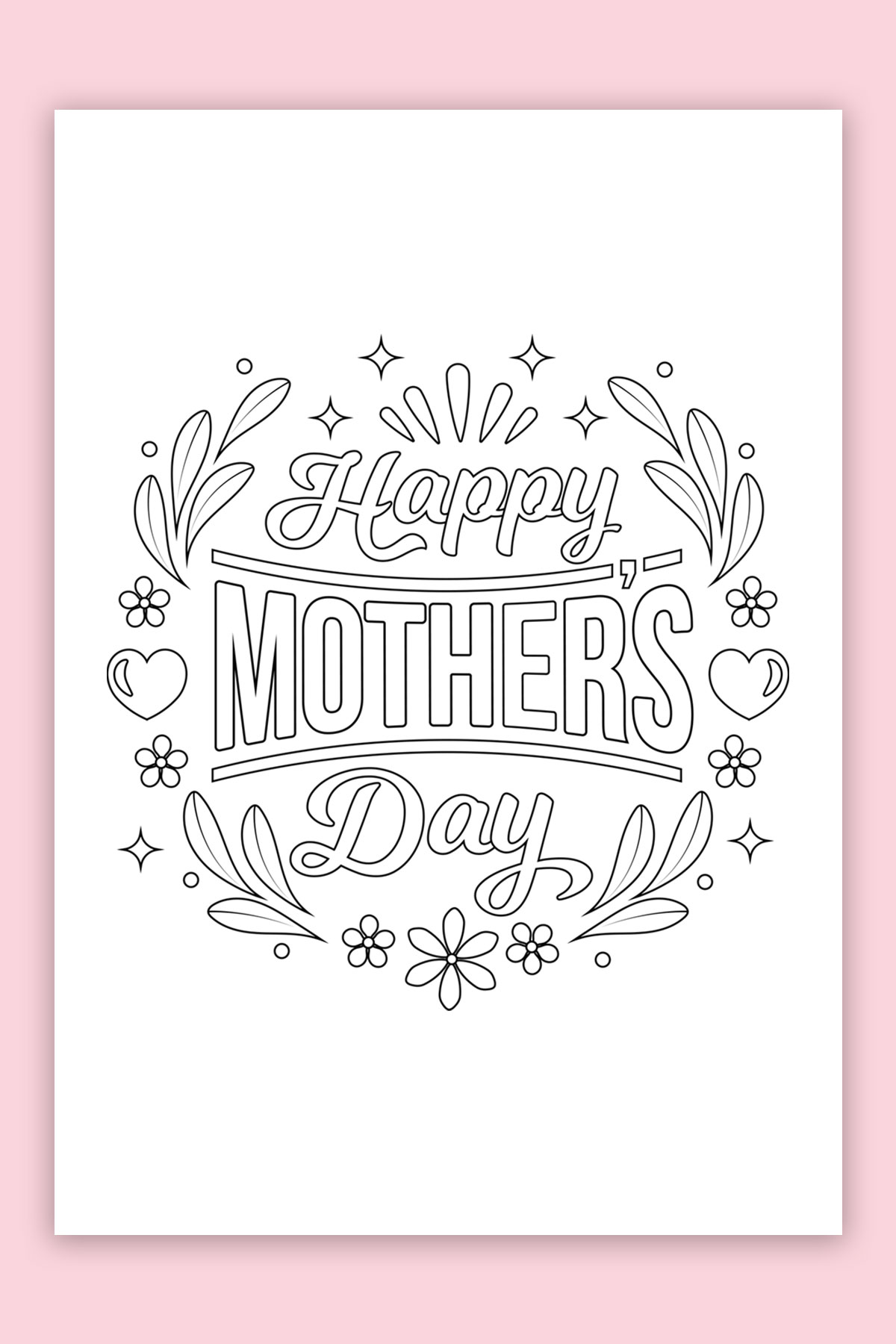 Lastly, the final card comes in a few different options. It says, "you're one in a melon" with the picture of a watermelon. It also comes with a Mom, Grandma, and Grammy version. That way you can pick whichever one works best for your Mom's day.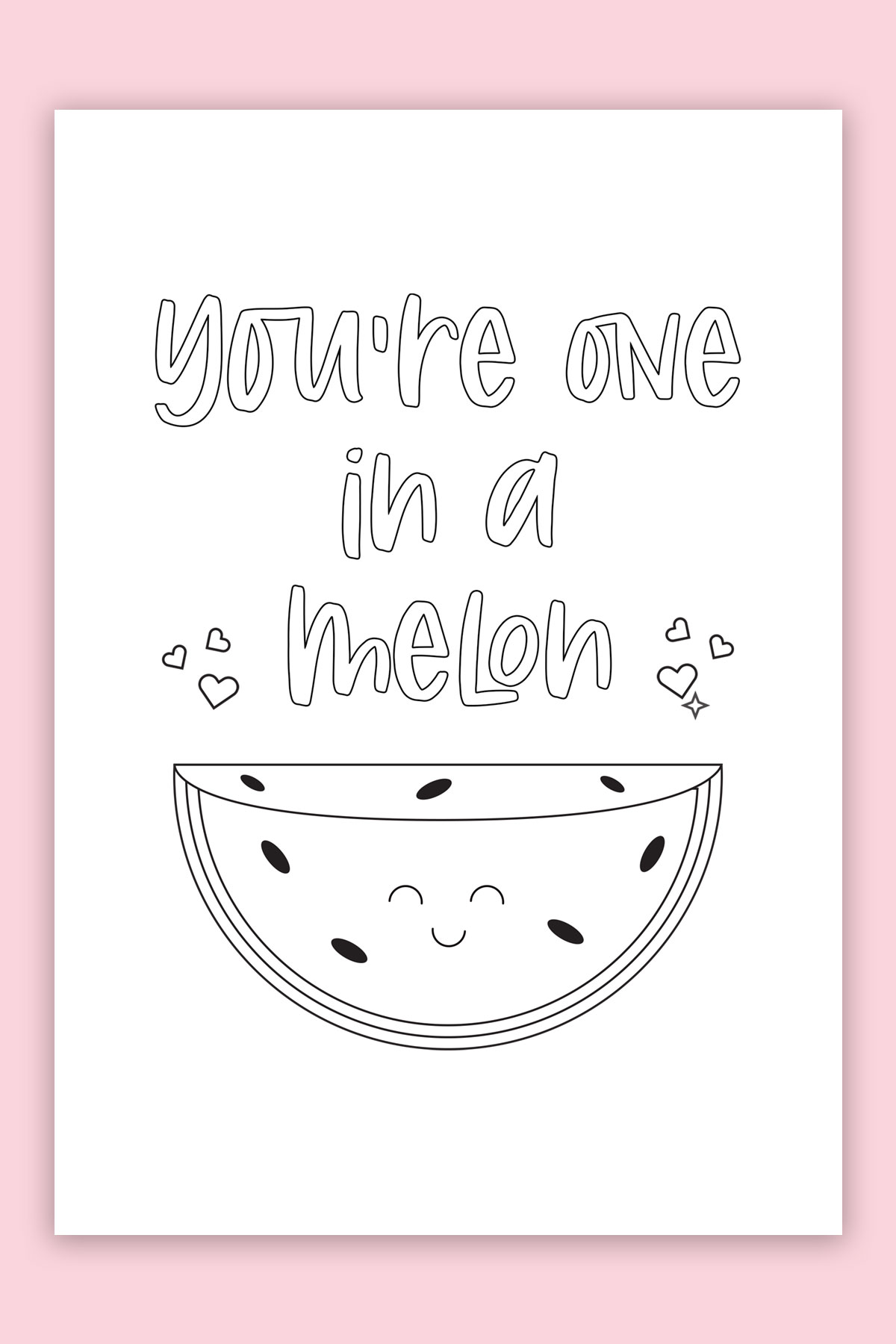 How Can I Download the Cards?
You can click here to access the Google Drive folder with all of the different printable card designs. You'll get a pdf download for each of the free printable cards. Or you can scroll down to the bottom and click the large "Click to Download" image.
What Ages are the Cards Designed for?
Kids of all ages can color in these cards. Some designs are more detailed and may be best for older kids. But there are plenty of card options for little kids, too.
Plus, in reality any child can choose any card. Mom will love it – even if the child can't color in the lines yet.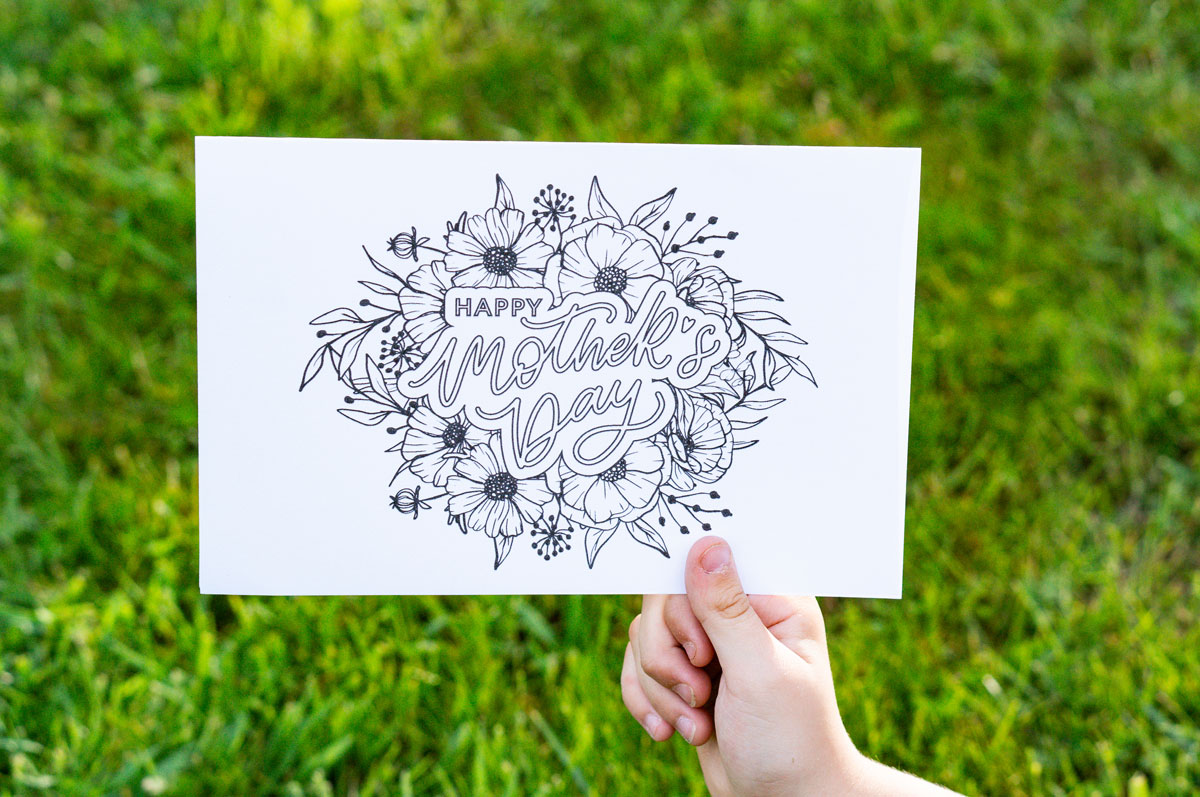 Are the Insides of the Cards Blank?
Yes, the inside of the card is blank. This allows children the opportunity to add a special message of their own.
If your child isn't old enough, you can ask them what they want you to write or you could add your own personal note inside.
Where Can I Print the Free Mother's Day Cards?
You can print them at home on your own home printer or you can send them to a local print shop to be printed.
What Type of Paper Should I Print the Cards On?
For the best results, you should print the cards on regular cardstock. You can print the cards on regular paper as well but they will not be as sturdy.
Since the designs only use black ink, you can print them on any color cardstock. But, I suggest printing them on white cardstock so that whatever colors the child chooses to color the card really stand out.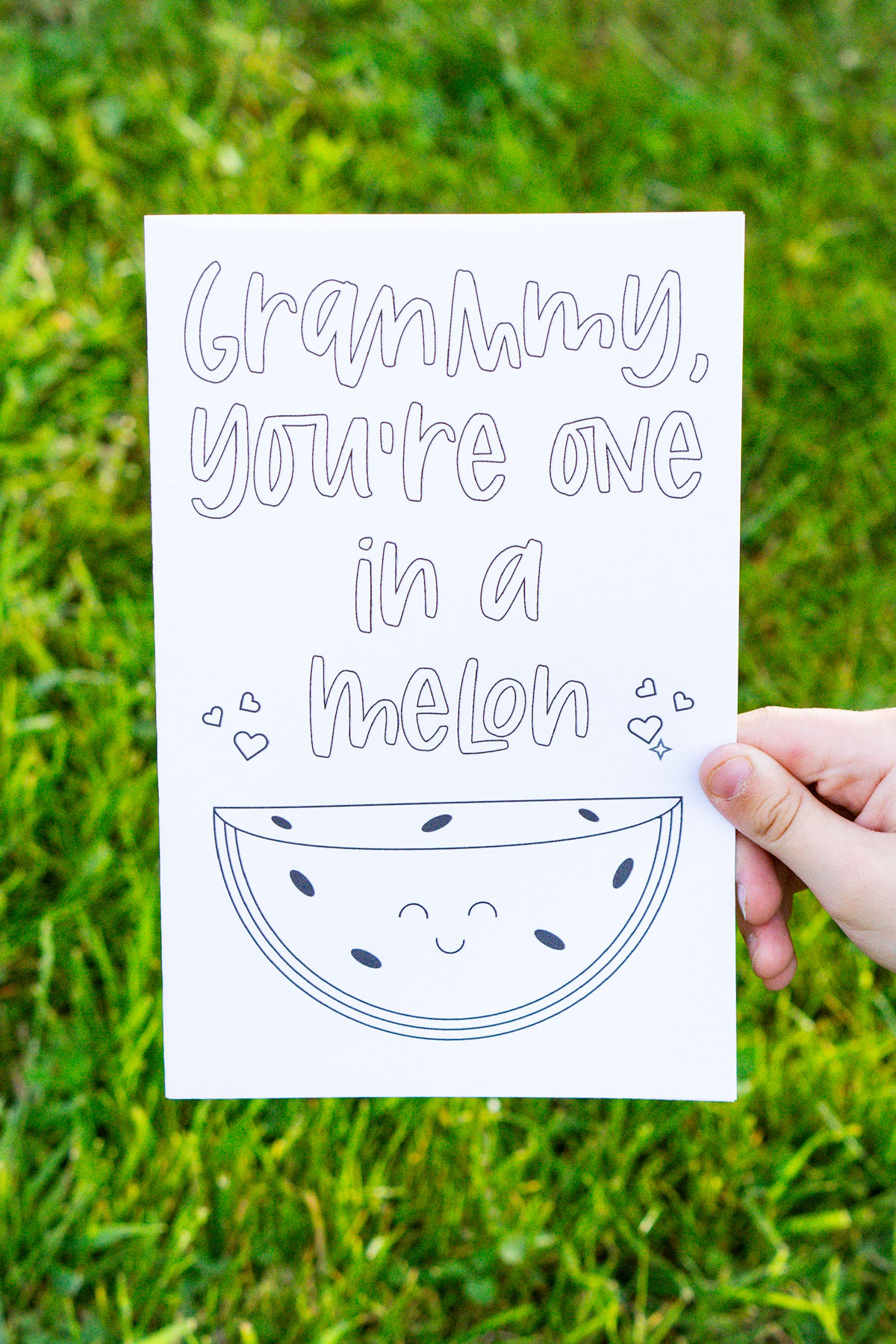 Can I Print the Card on Photo Paper?
Please do not print the card on photo paper. Coloring on photo paper can be difficult for children – it can smear and depending on the type of photo paper, the crayons or markers may not work on it at all.
​What Should I Use to Color on the Cards?
If you print the cards on cardstock, you can use crayons or colored pencils. You may be able to use markers if the paper is thick enough for the marker not to bleed through or have any ghosting on the back. Test the markers before coloring.
What Size are the Cards?
The cards are designed to print on a standard US Letter Size sheet but can be printed on other size papers as well but just may need to be resized.
Can I Print the Cards in a Smaller Size?
Yes, you definitely can print smaller cards. I love to print these cards off 2 to a page to get quarter-page size cards. Or you could even print them smaller.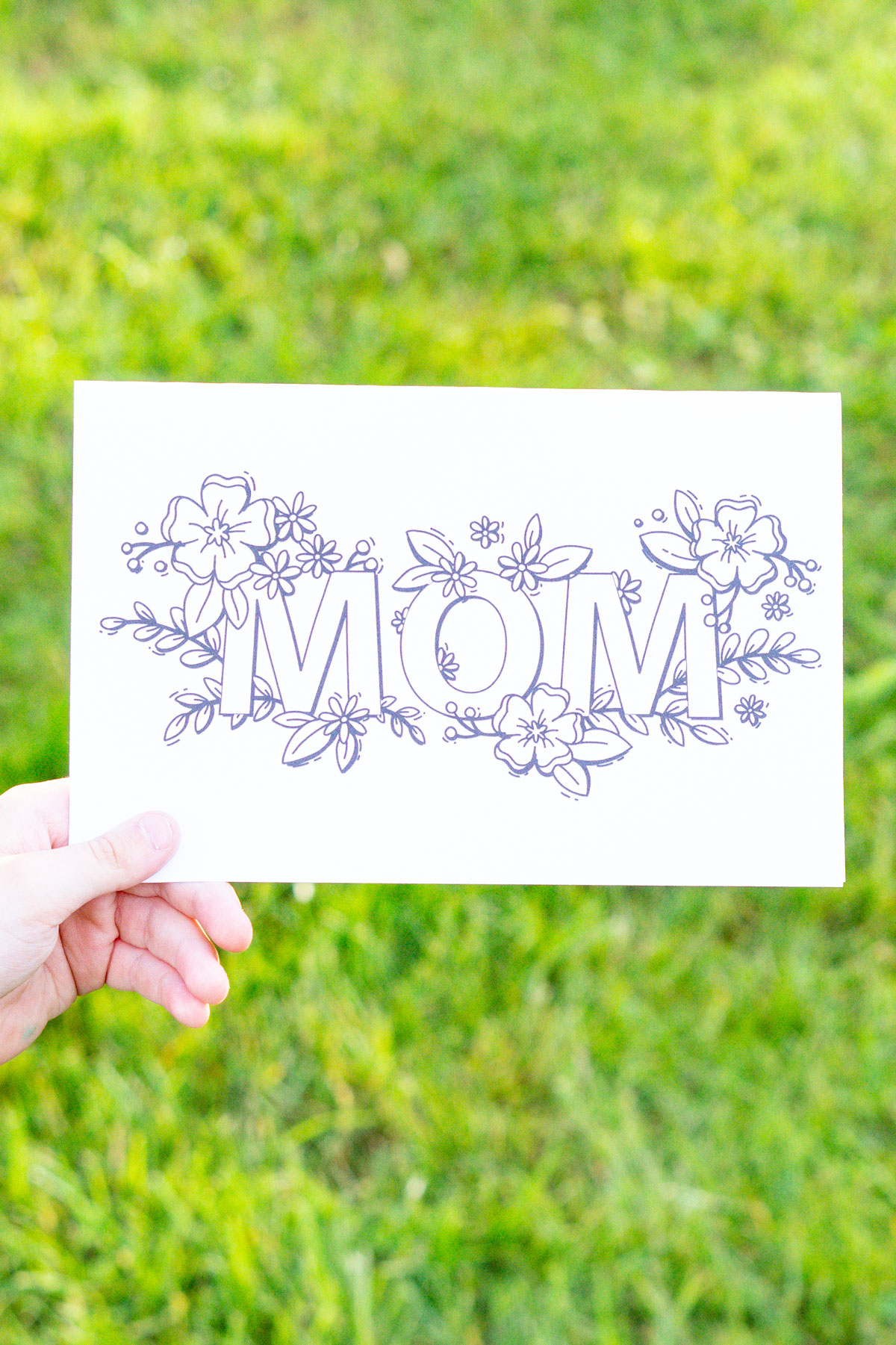 What File Type is Included?
You'll get a pdf file for each individual card.
Looking for Other Types of Mother's Day Cards?
Here are some 40 other Mother's Day card Ideas.
Looking for More Free Printables?
Mom Envy has over 300 free printables. If you sign up for the free email Mom Envy Club, you'll get a members-only password that lets you access all of the freebies. Click here to sign up!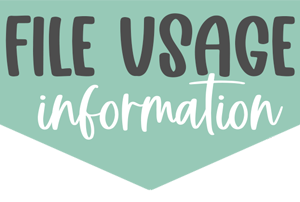 Copyright MOM ENVY 2023. Files may be used for personal use only. No commercial use of the file is available. Files may not be directly shared within Facebook groups, on websites, or in any other way. If using for educational purposes, the file may be printed and copied for classroom use. A link to the web page to download the files may be shared as well as one photo. The file may not be printed and then sold (including local yard sale sites and groups or at local craft fairs). The images may not be used in any way other than to share with a link to the original web page.