Ready to start the year off right with this January habit tracker? January is a month for renewal. And fresh planners are always one of my favorite ways to get my life back on track after being lost in the holiday season.
Let's check out our January Habit tracker (that can be used for February, too!)
January Habit Tracker
This month's habit tracker comes in two styles. They are both in the shape of a mitten. In one style, you color in just the cuff of the mitten. In the other, you color in stripes for the whole mitten.
As always, the January habit tracker comes in black and white so that it's ready for you to color. I also leave the key blank so that you can track what you'd like. I always share it as a mood tracker but you can use it to track any other habits you're working on.
To download the file, scroll down to the bottom under the Click to Download arrow.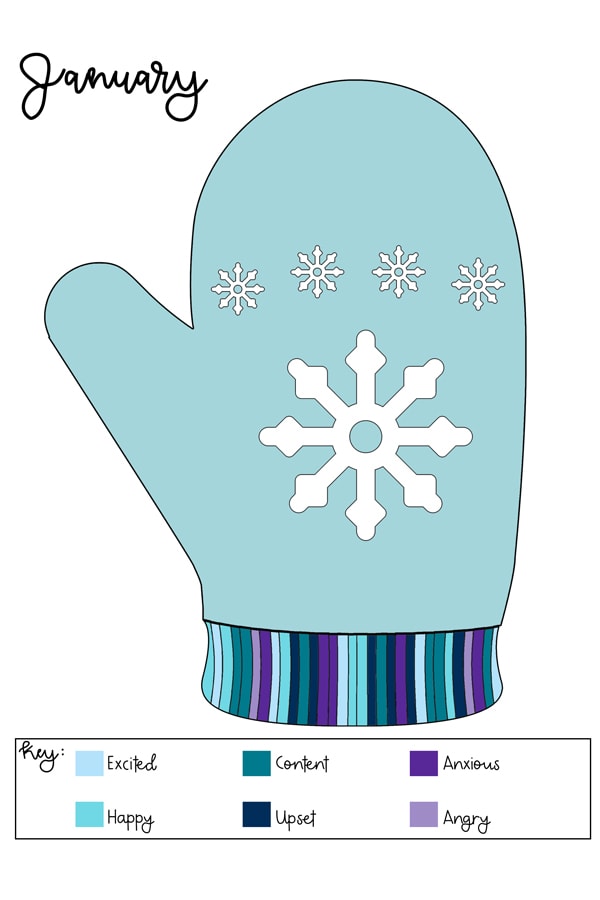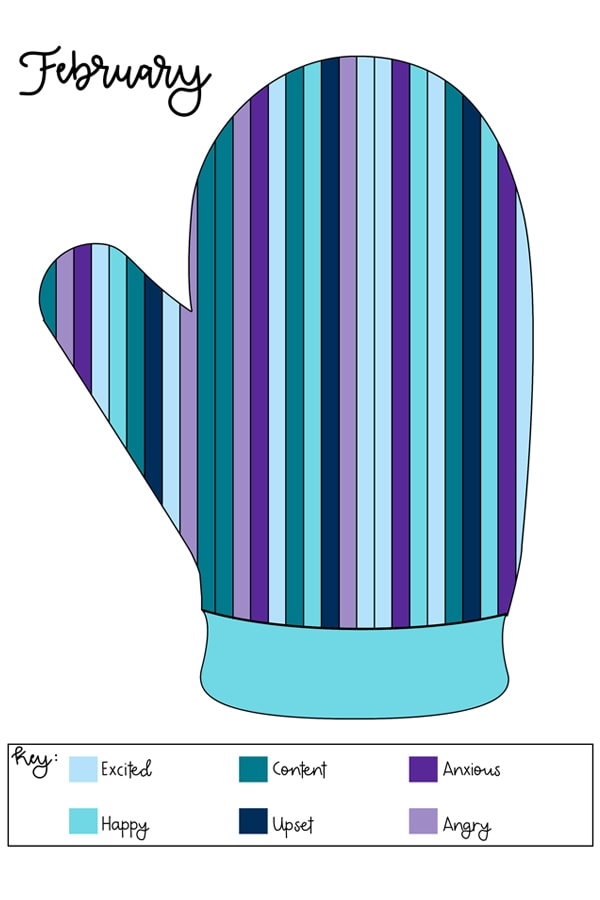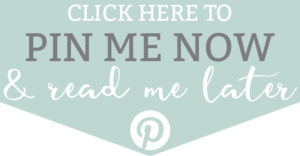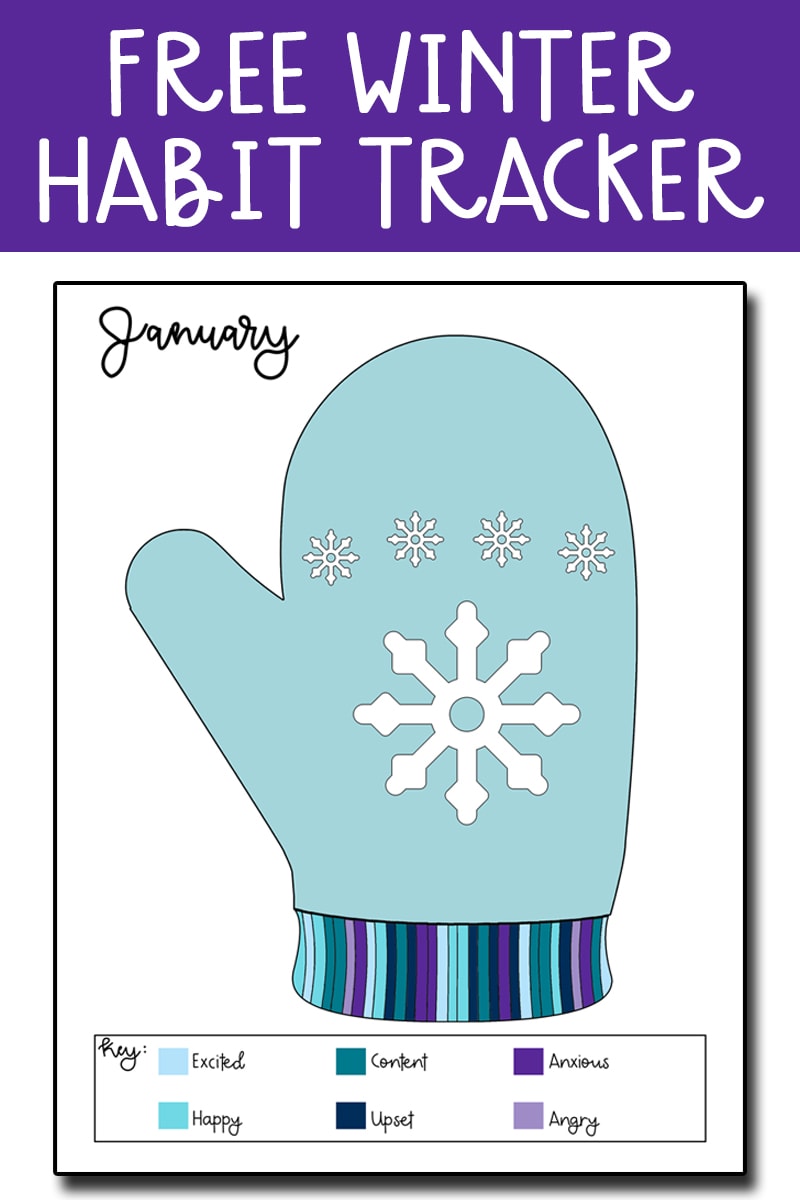 I am an affiliate for Amazon Associates. You can check out my Amazon shop here.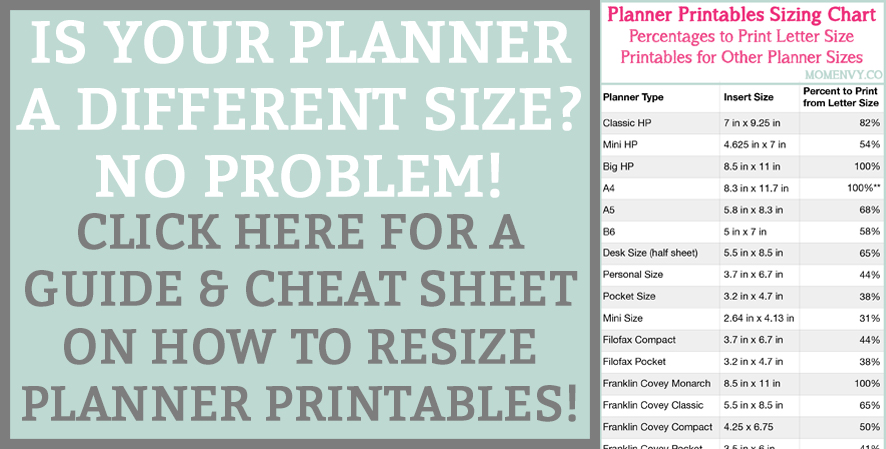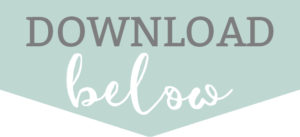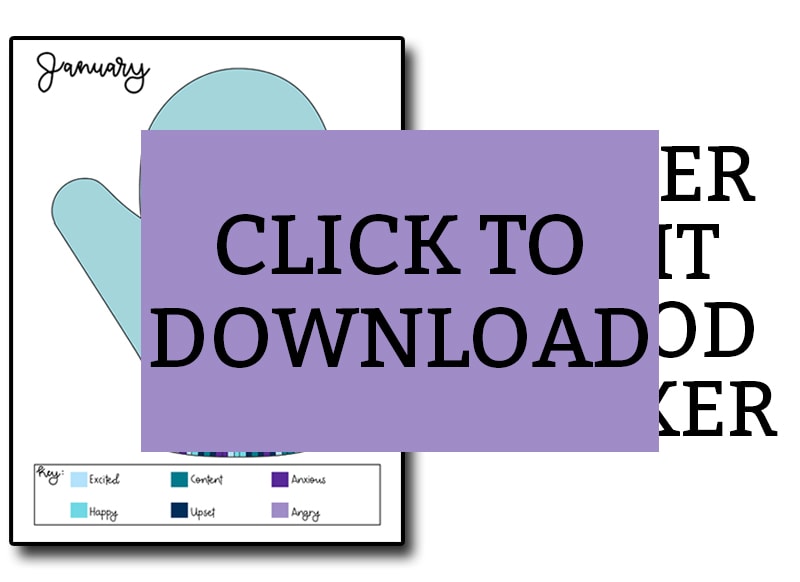 Copyright MOM ENVY 2018. Files may be used for personal use only. No commercial use of the file is available. Files may not be directly shared within Facebook groups, on websites, traced in Silhouette or Cricut program, or in any other way. A link to the web page to download the files may be shared as well as one photo. The file may not be printed and/or created using vinyl and then sold (including local yard sale sites and groups or at local craft fairs). The images may not be used in any way other than to share with a link to the original web page.