Pottery Barn has been one of my long-time favorite stores. The only trouble I have there is that if I bought the many items I wanted, I'd have one unhappy husband and one empty bank account. Often times, I think about how I can recreate something from Pottery Barn for a much smaller price tag.
For today's post, I was inspired by Pottery Barn's You & Me Triptych prints. I love the simplicity of the black and white prints inside a black frame with a white mat. I knew that while my project would never look exactly like the original, I could use them as an inspiration to create my own.
These prints make the perfect gift for Valentine's Day, an anniversary, an engagement party, or a wedding. They're an inexpensive gift that can be put together at the last minute. They'd be a great addition to a master bedroom.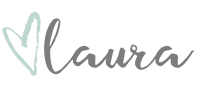 Pottery Barn Inspired Prints: You & Me
Romantic Prints for Master Bedroom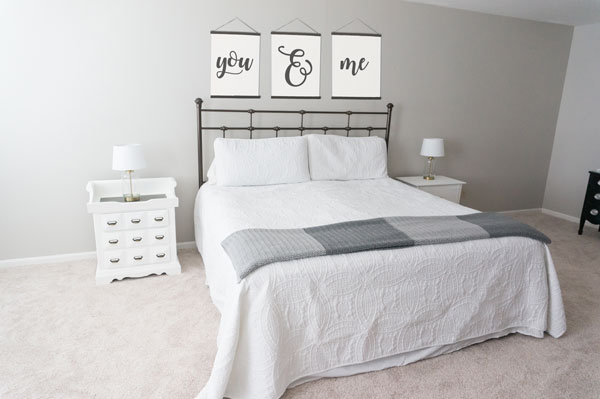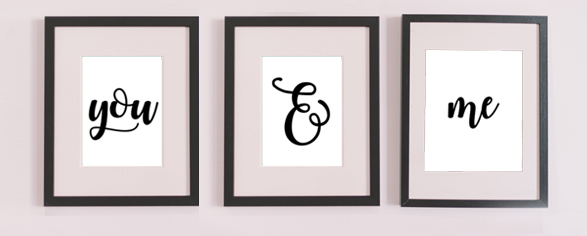 Interested in more free wall art? Check out: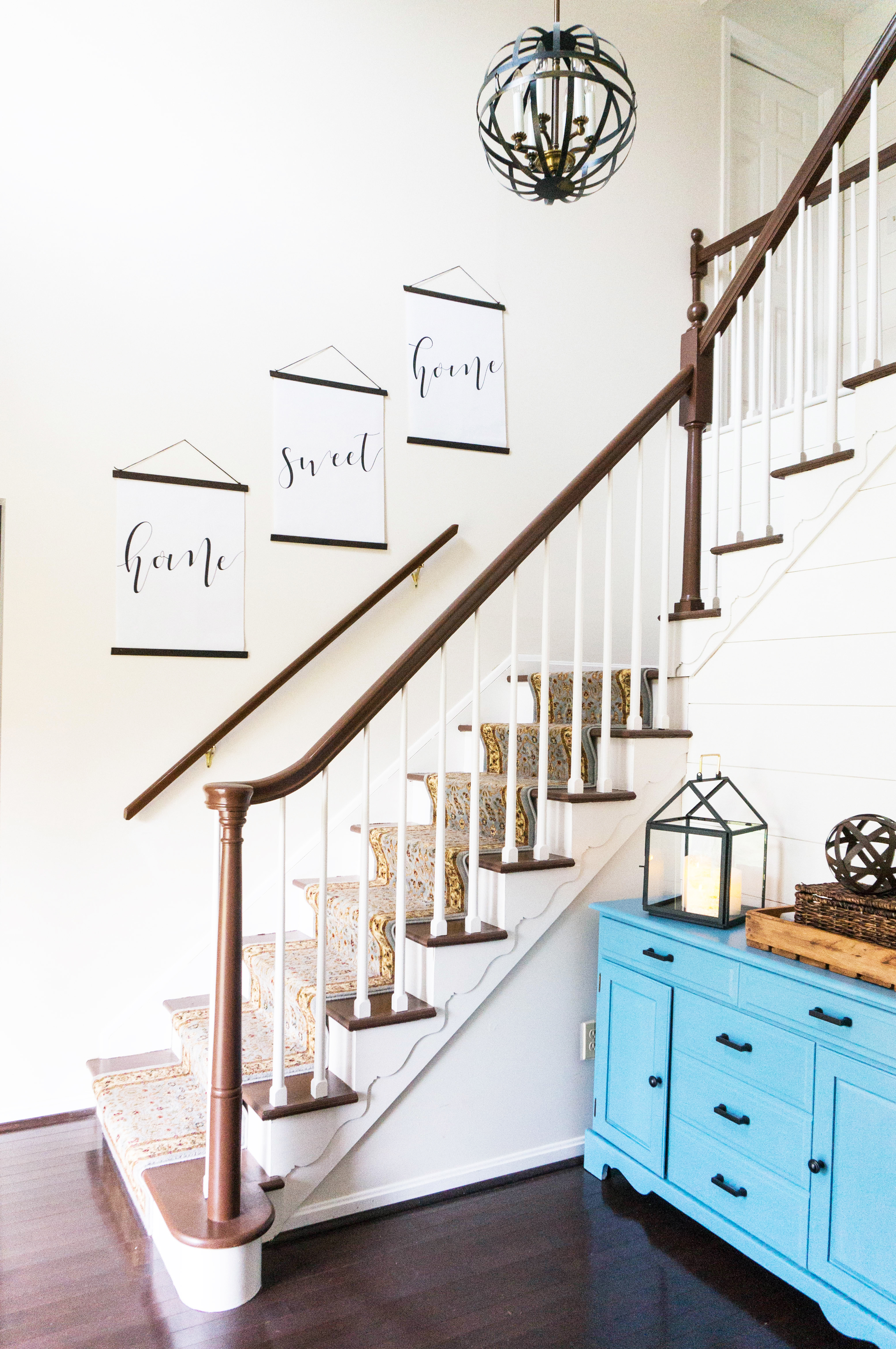 Tips and Tricks for Printing

As an Amazon Associate, I earn from qualifying purchases. I am also an affiliate for the HP ink program. Click here to read more.
Print on cardstock or fine art paper for added durability.
Some of the colors may appear slightly different than on the computer screen. (although if your print is purple and blue you may want to check your ink or printer settings).
Simply download the files below, unzip, and print the image(s) you'd like or send them to a printer.
If you'd like to print the poster in another size, simply choose a smaller size (such as 4 x 6) or adjust the size percentage on your printer options page.
Download Instructions
Click the image below to download. Having trouble? Email me.
Unzip folder (right click folder and unzip/extract).
Print files or send somewhere to be printed!
For added strength, print on cardstock or fine art paper