A Reading Road Map is a simple activity to go with any fiction or nonfiction text. We used it often in our third-grade class when I taught special education. The idea comes from a fellow third-grade teacher friend of mine.
What we love about the reading road map is that you can use it over and over again for different stories. As a teacher, you can change up the questions to match whatever theme or topic you are working on.
Working on character traits? Make the questions related to character traits. Whatever you're working on, make it work for you.
When Can I Use the Reading Road Map?
It's perfect for students to work independently at their seats, in partners or in small groups. It's also a great activity to leave for substitutes.
How does the Reading Road Map Work?
Students follow along with the road map while reading a story. They stop at each question, read the question to obtain their purpose for reading, read the pages required, and answer the pages based on the information from the text on the response sheet.
It provides students with a purpose for reading which helps them to stay on-track during seatwork. This is a blank copy of the customizable file. It is available to print and fill in by hand or in PowerPoint to fill in by typing. The files are available at the end of the post to download for free.
Reading Road Map
Below is what the reading road map looks like. Page one is a blank page for you to enter the questions and page numbers. Page 2 is the response sheet.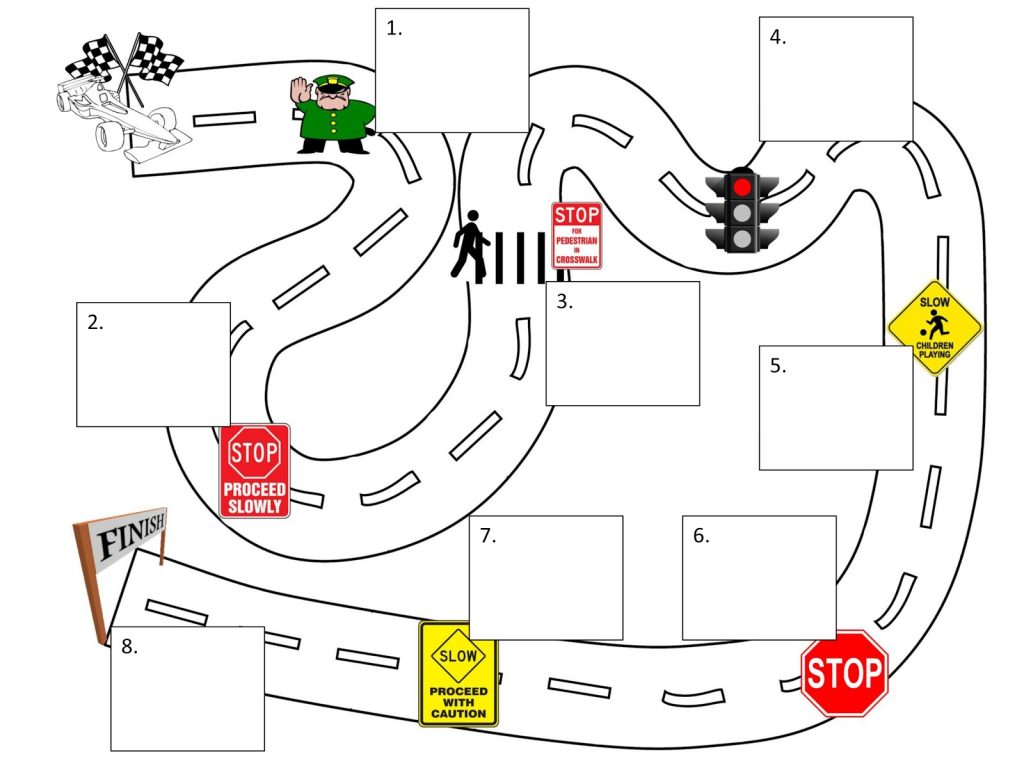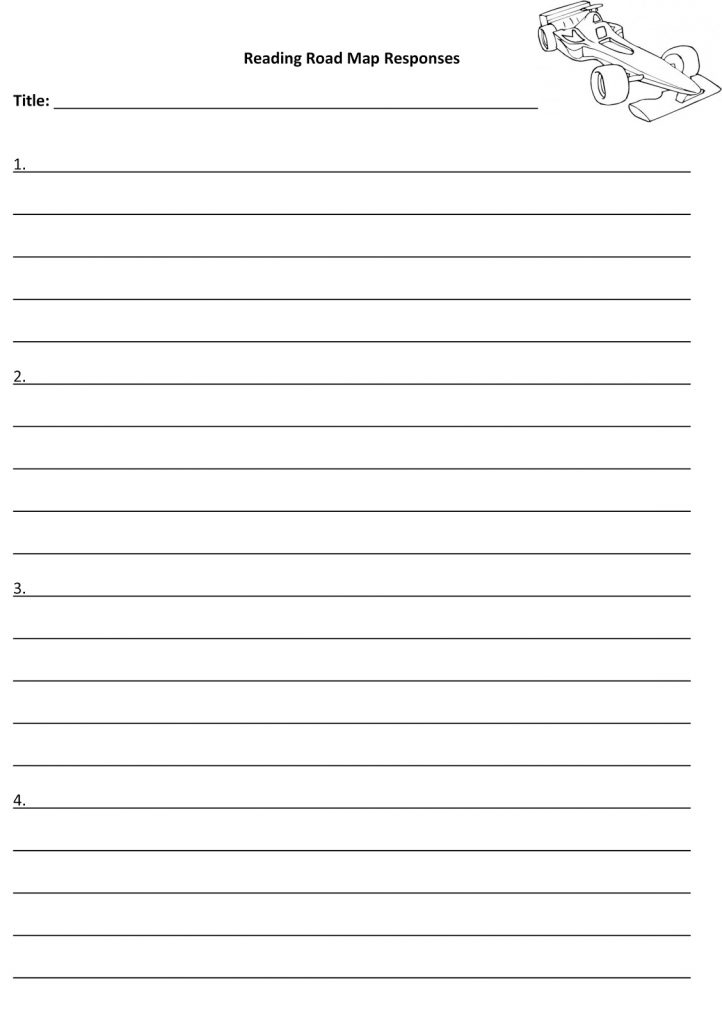 Reading Road Map Example
Here is an example of a finished reading road map for the story, The Snowy Day.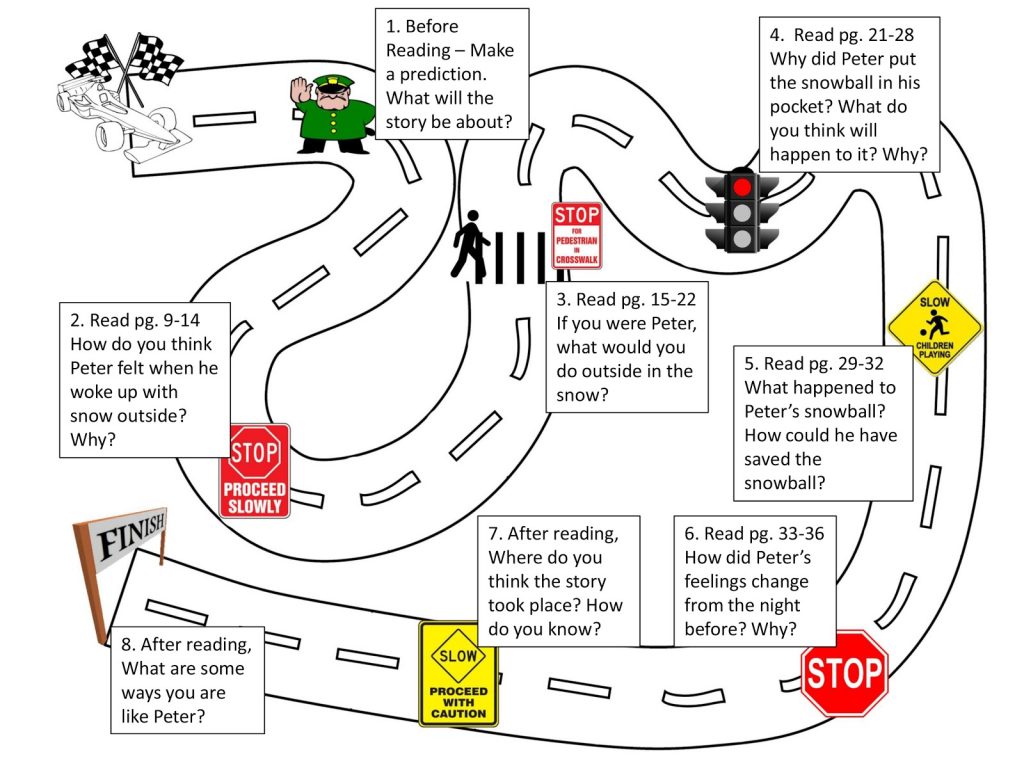 Reading Road Map Free Files
Blank Road Map File (to print and write on)
Customizable Road Map PowerPoint File (to type in)