Recently, I saw a commercial for Ocean Spray's Cran-Pineapple fruit juice. I knew I had to buy it to try, but not as juice. Instead, I wanted it to make a martini. Two of my favorite cocktail mix-ins are cranberry juice and pineapple juice. But I end up having so much left over and can never seem to get the cranberry to pineapple ratio correct.
Ocean Spray's Cran-Pineapple is the perfect blend. It gave my martini the tropical fruit taste I wanted. (Despite the fact that this sounds like Ocean Spray is sponsoring this post, they really aren't. I just loved their product and wanted to share one of the ways I used it).
I mixed it with my girlie alcohol of choice, Malibu coconut rum. Anyone that has been drinking with me knows that I always order a drink with Malibu. I'm not going to lie, I am not a huge drinker (especially since I've had the boys).
When I do drink, I prefer something fruity that masks the taste of the alcohol. This recipe also includes a little peach schnapps. I garnished mine with a strawberry and peach slice (but it can really do without both if you don't have them on hand).
In honor of the phrase I have been hearing and seeing nonstop this summer, here is the recipe for the Beach, Please martini.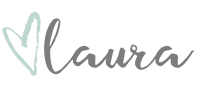 Beach, Please Martini
Ingredients
1 1/2 oz Malibu Coconut Rum
1 oz Peach Schnapps
2 oz Cran-Pineapple
*If you prefer a weaker drink, you can add some more cran-pineapple.
Directions
Simply measure the ingredients and place them in a shaker with ice. Shake. Pour into your glass. It's that easy.
If you don't have a shaker on hand, don't sweat it. Pour the ingredients over ice and stir well.