The crayon holder valentine is a popular valentine across the various craft groups. Cricut's Design space has a file that has Cricut users flocking to download and get crafting.
This past Christmas, I received a brand new Cricut Maker (thanks to my husband!!). I have always been a Silhouette girl but wanted to head to the other side and check out the other popular machine all of my fabulous readers are using (see my comparison of the Silhouette vs. the Cricut here).
Since I wasn't ready to venture into using my new machine, I decided to stick with my Cameo. So, I hopped into Silhouette Studio and created my own version of the adorable crayon valentines.
Crayon Holder Valentine Designs
Instead of just 1 design, I have provided you with 4 different crayon valentine designs! You can choose to use all four, just one, or two, or three! You can pick whichever design would make your little one happy!
What's included?
SVG cut files
Silhouette files
JPG Files with Black outlines (meant for Cricut users to try)
What are the Designs
Sloth design
Unicorn design
Alligator design
Monster truck design
When I designed the files, I tried to provide a variety of current themes. But, I definitely had my boys on my mind. One has an alligator for his school mascot and the other one is monster truck obsessed.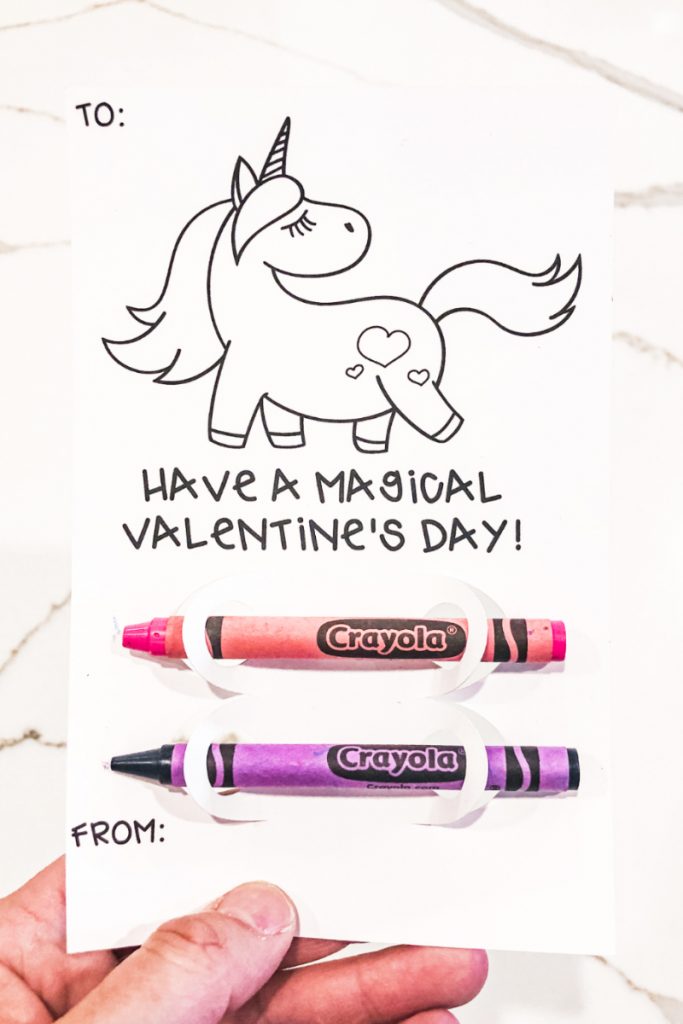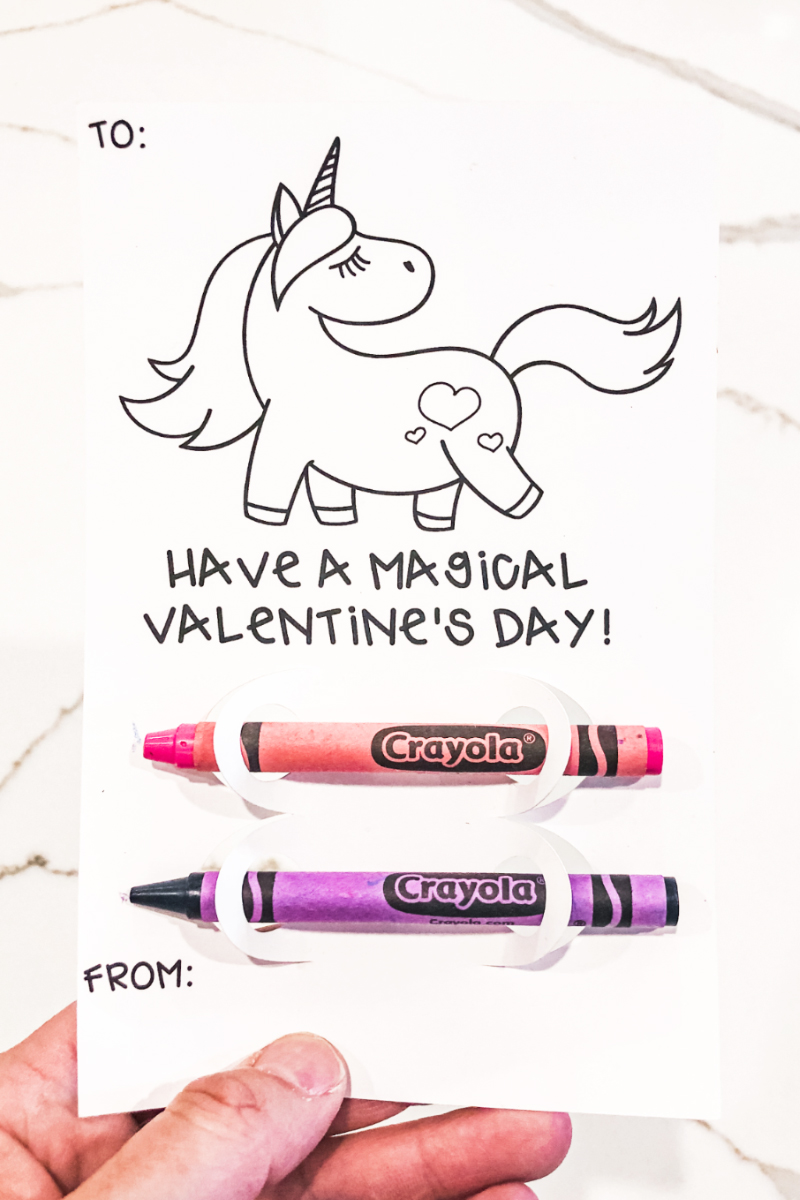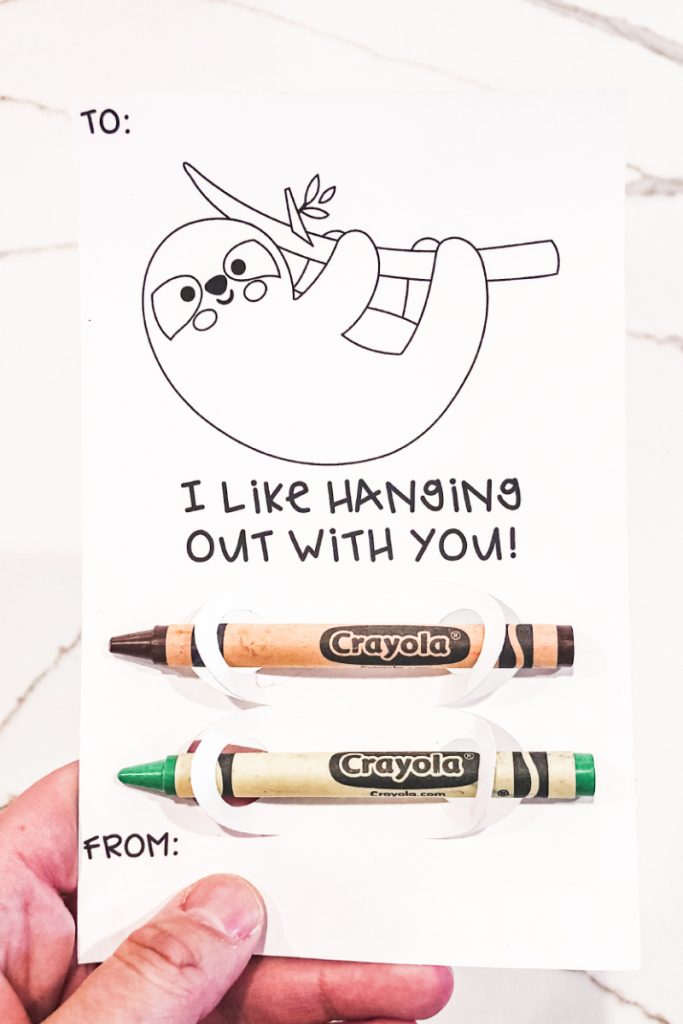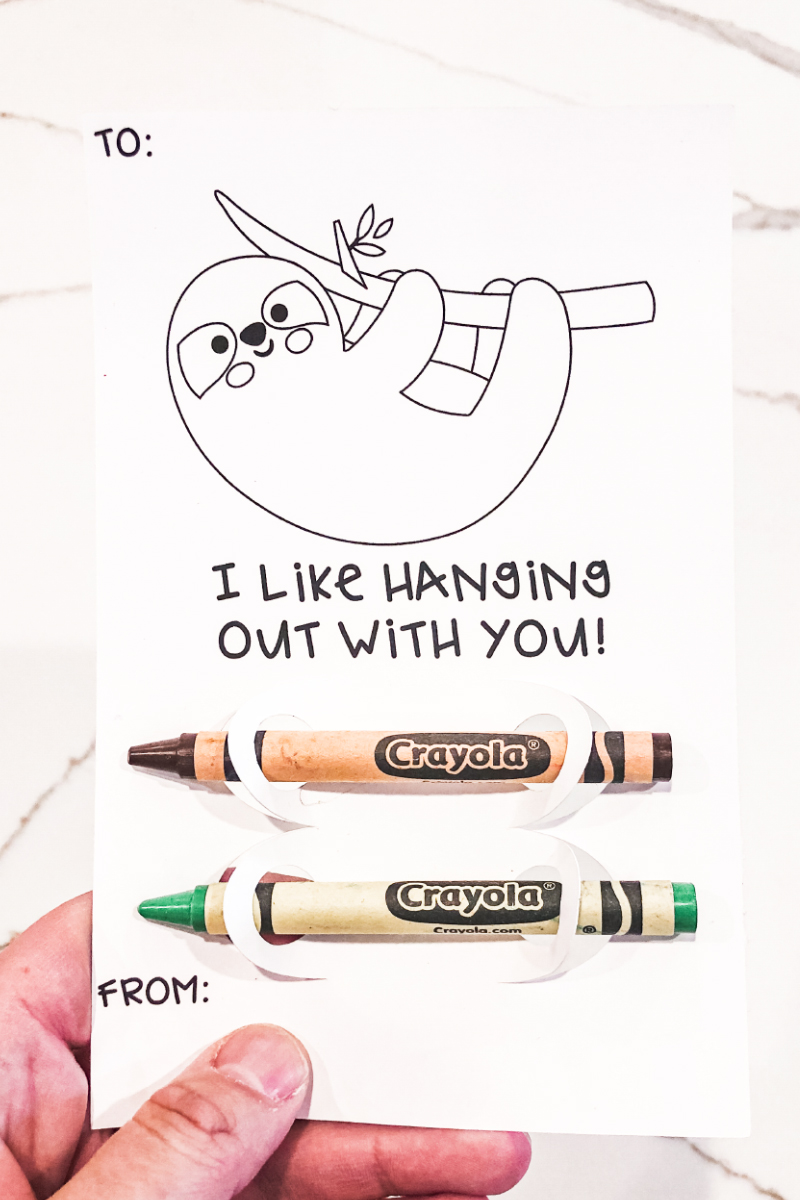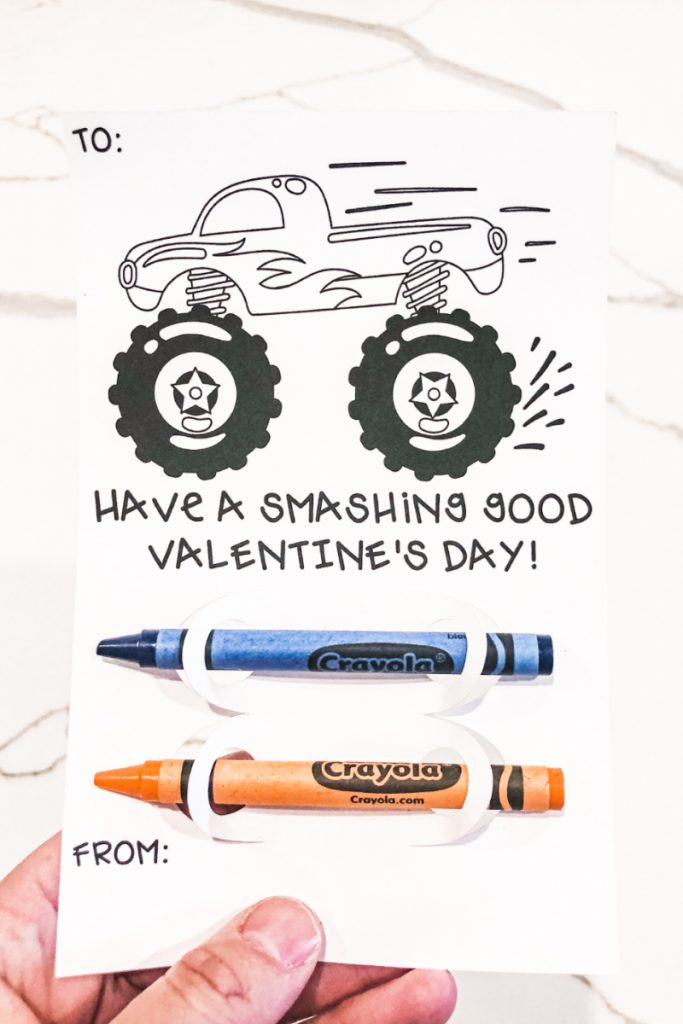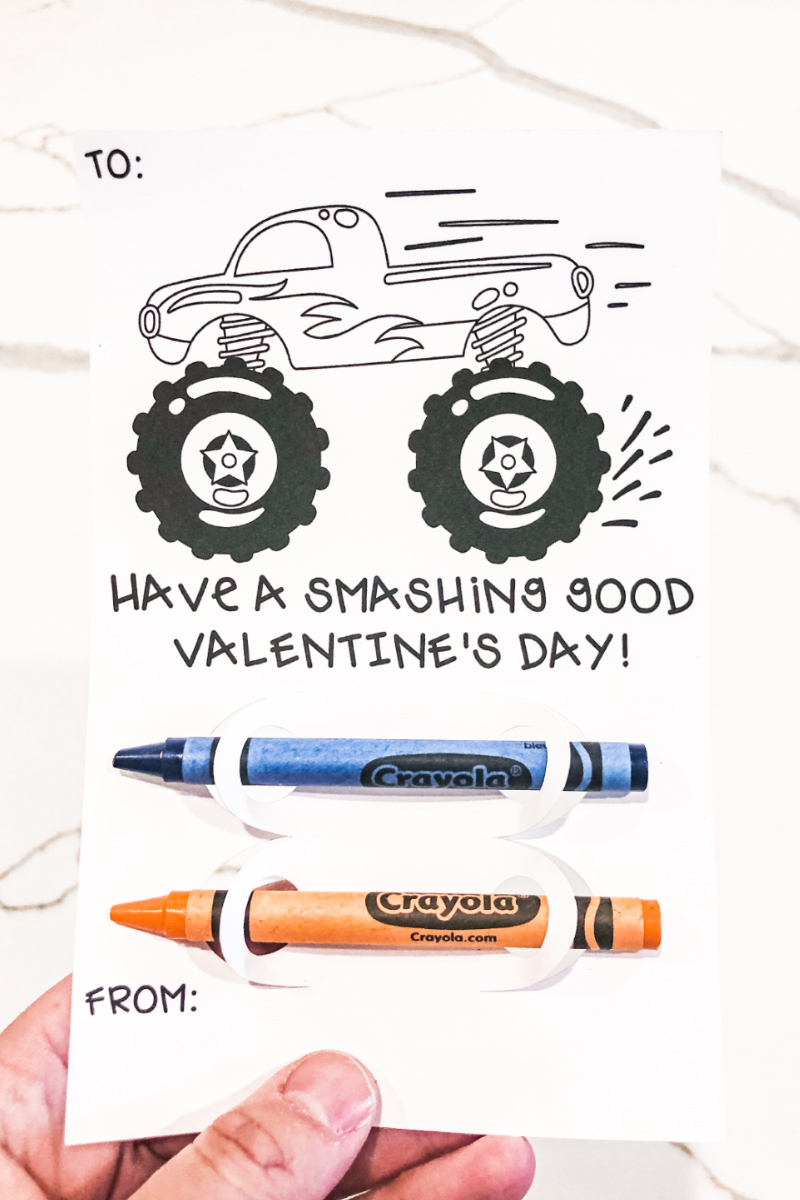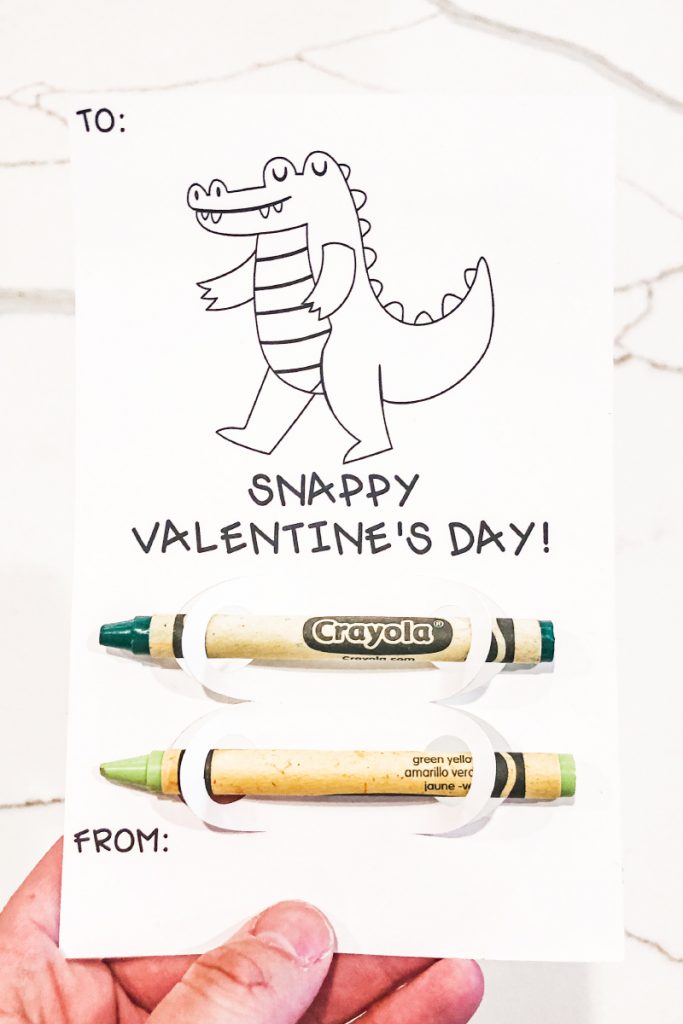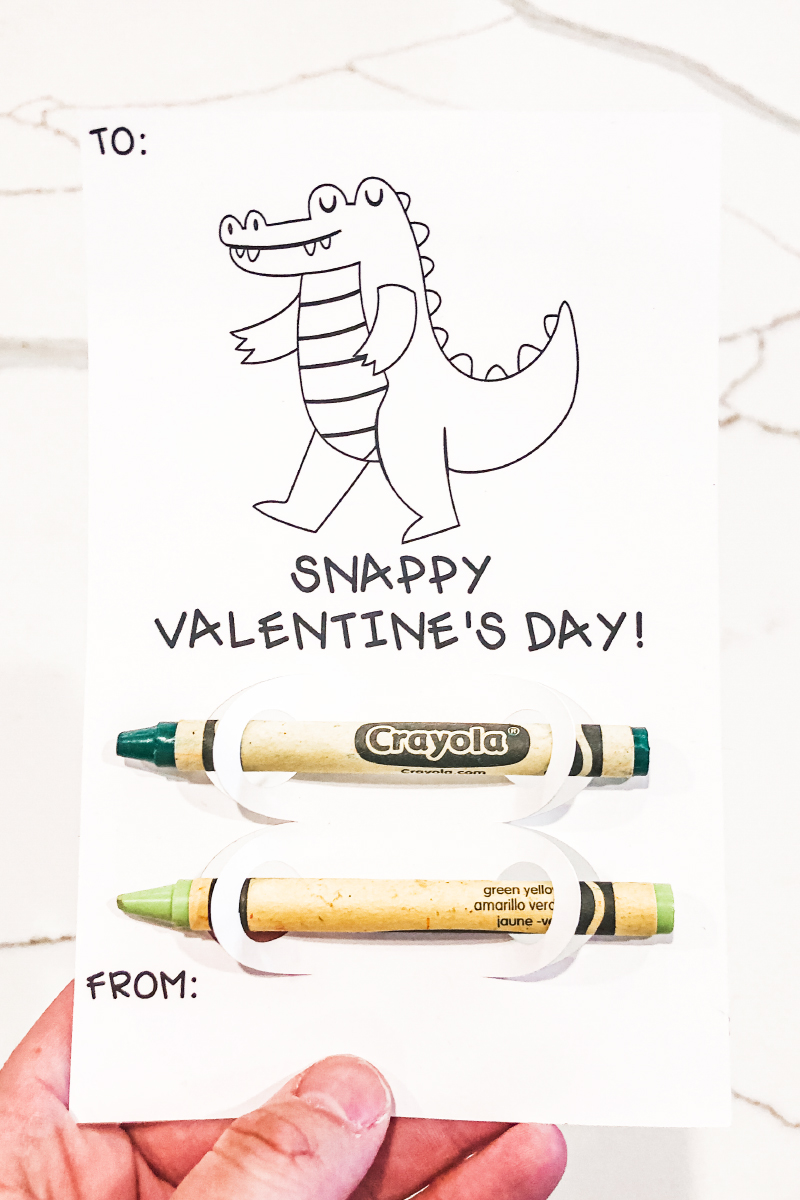 What Size Crayons are these for?
Standard crayons
Large crayons
Believe it or not, you can use it for either standard crayons OR large crayons. When I designed it, I was able to find a size in the middle that could hold the standard crayon but could also squeeze a large crayon into the hole.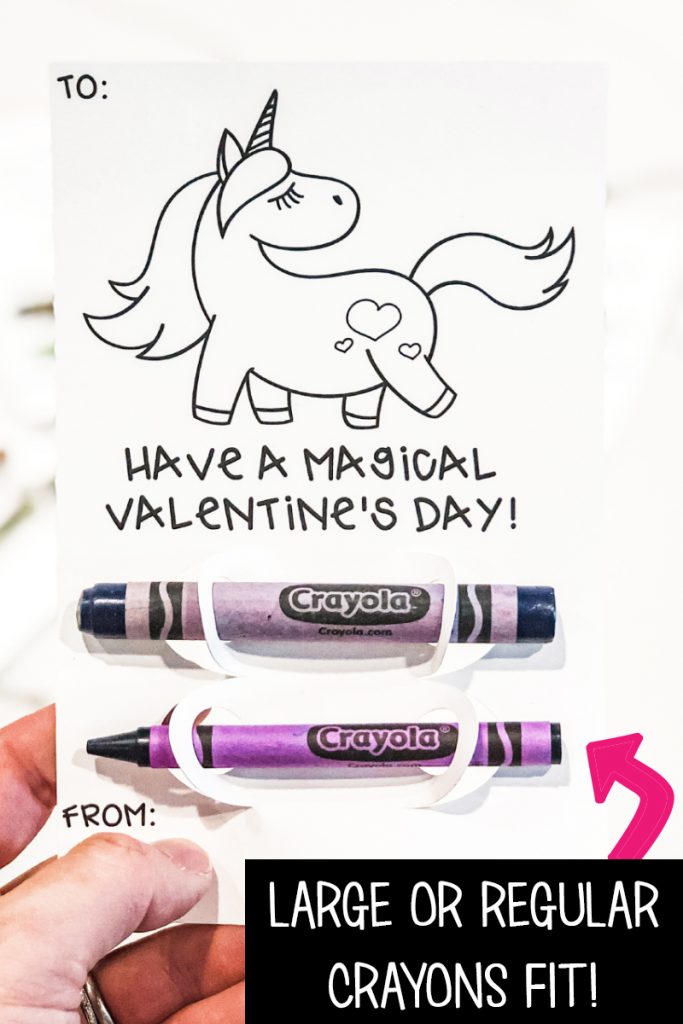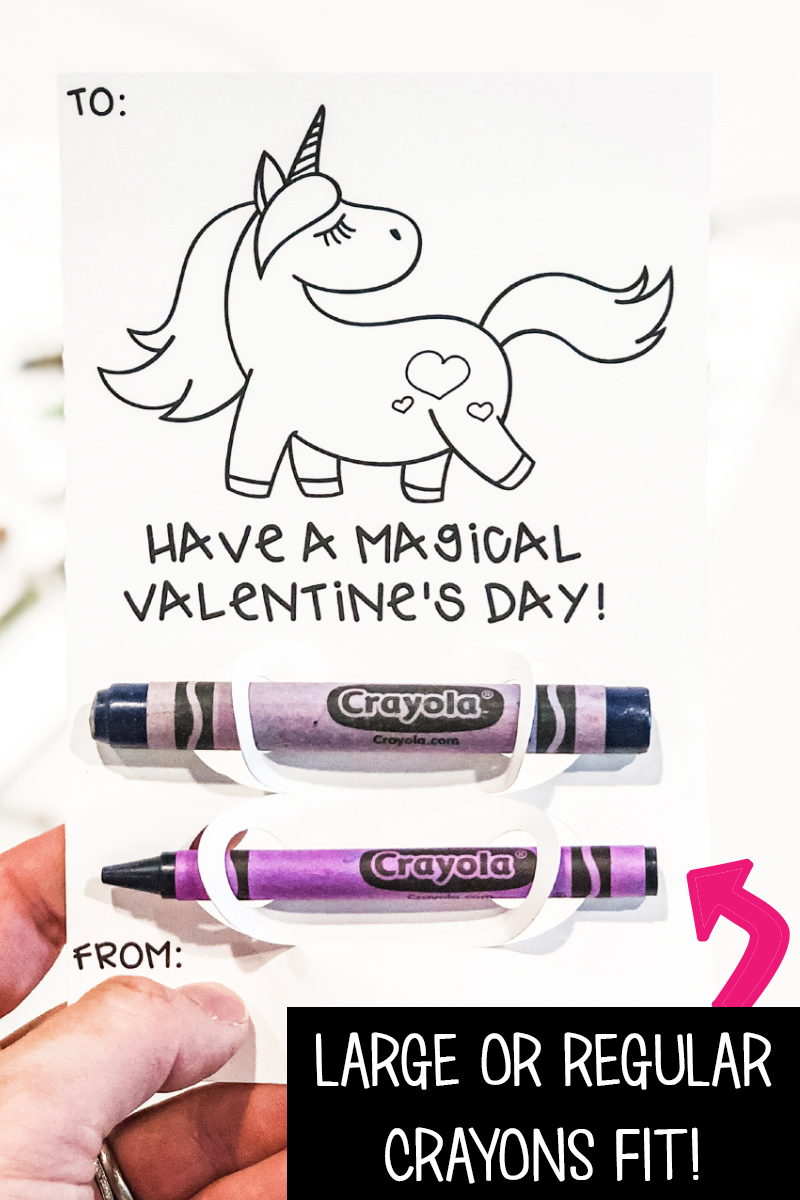 As an Amazon Associate, I earn from qualifying purchases. I am also an affiliate for the HP ink program. Click here to read more.
How to Make the Crayon Holder Valentines for Silhouette
Thanks to the Silhouette Cutting machine, these valentines couldn't be easier! You have just a few steps to make them.
Note to Cricut Users: I had a difficult time trying to get the file into Design Space due to the file being partly an image partly a cut file. I created SVG files but they just didn't transfer easily. Your best bet would be to download the JPG files I provided with the black lines. Then you can create cut lines. Or, you can download the JPG files and crop out the image and use the popular cut file from Design Space.
Download the files (scroll down to the bottom of the page where it says Click to Download).
Open the files in Silhouette Studio.
Don't worry – the lines for around the Valentine's and to hold the crayons are there. They're just white. When you click SEND, you will see them in red.
Make sure to turn on registration marks if they aren't on already.
Print the page on cardstock.
Send the file to cut.
Use the Cardstock setting (adjust as needed based on your machine).
Double-check to make sure only the line around the Valentines and the crayon holder are set to cut. The images and text shouldn't be set to cut.
Use the Print & Cut feature to cut out the design.
Fill out the To and From (or have our child fill it out).
Insert 2

crayons

that would work with the design.


Copyright MOM ENVY 2020. Files may be used for personal use only. No commercial use of the file is available. Files may not be directly shared within Facebook groups, on websites, traced in Silhouette or Cricut program, or in any other way. A link to the web page to download the files may be shared as well as one photo. The file may not be printed and/or created using vinyl and then sold (including local yard sale sites and groups or at local craft fairs). The images may not be used in any way other than to share with a link to the original web page.
HINT: If you're interested in more SVGs & Silhouette Files, make sure to sign up for the "All Things Mom Envy" group. Once you're signed up below and confirm your subscription, you will be sent the file.