This farmhouse-inspired established print would make a great addition to any farmhouse-style home. While making prints for our previous home, I created this simple wreath established sign.
It felt very Fixer Upper, Farmhouse style. If I could build my dream house, it would be designed by Chip & Joanna. Like most 30 somethings, I dream of shiplap and a giant white kitchen with a custom island by Clint. Now, we were lucky enough to build our own custom home which you can see here (if only we could have had Chip & Joanna build it!)
Are any of you Fixer Upper styles? Have you created any farmhouse styled rooms? I would love to see them. Tag me on Instagram or share them below. If you have any room redos you'd like to be featured on Mom Envy, message me.
As an Amazon Associate, I earn from qualifying purchases. I am also an affiliate for the HP ink program. Click here to read more
Free Established Print – Customizable
One of my favorite things about this print is that it is a completely customizable established print. It would go perfectly on any farmhouse gallery wall. It can be printed from home or at any print shop.
It would look amazing in this rustic frame from Amazon (I love that you can Prime a little bit of farmhouse style). This print can also make a wonderful wedding, bridal shower, or Anniversary present (especially when you gift it in a frame).
If you're looking for some more farmhouse style, check out these amazing items you can get on Amazon.
Three "Sizes" Included
The print comes with the option for three name lengths (for better alignment. Small – up to 5 characters, Medium – up to 8 characters, Large – up to 12/13 characters.
Tag Me!
If you use this print somewhere in your home, I would love to see it (and possibly feature it in my post!) Tag me on Instagram, share it here, or on Facebook.
Want a simpler established sign, I just added this customizable freebie as well! Click here to see the family established signs.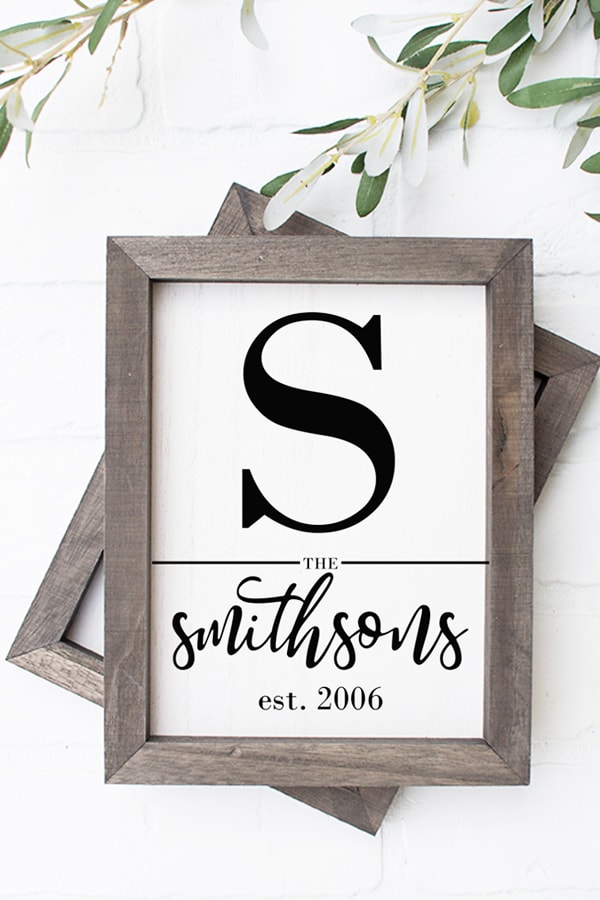 Need a few more pictures for your gallery wall? Check out these other free available prints.
Farmhouse Inspired Established Print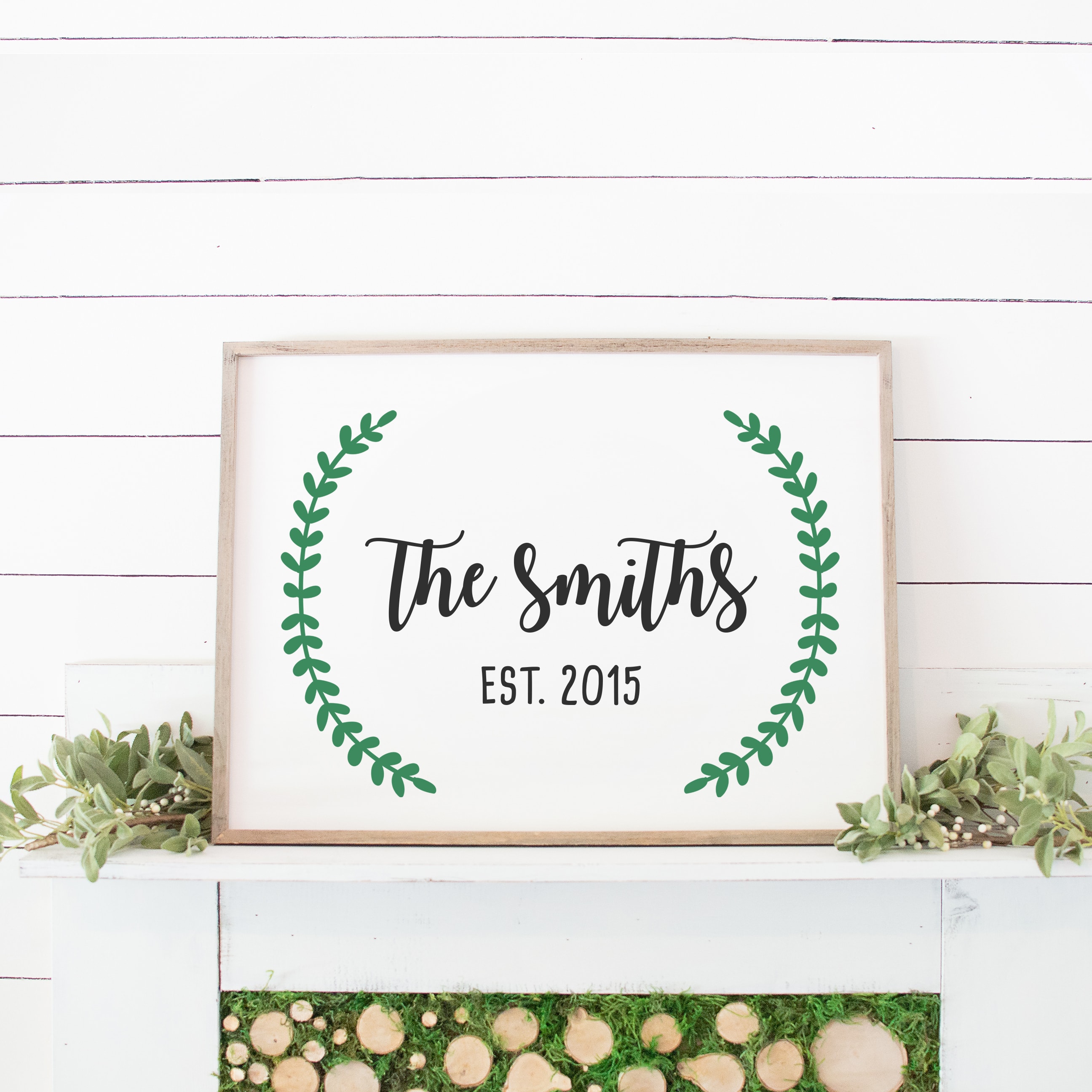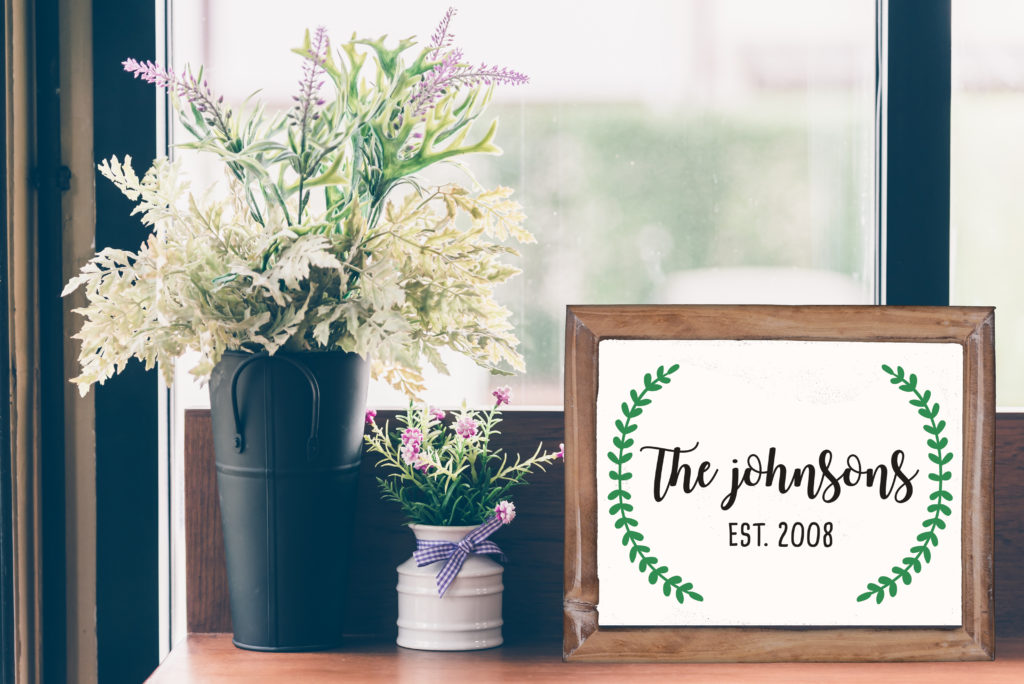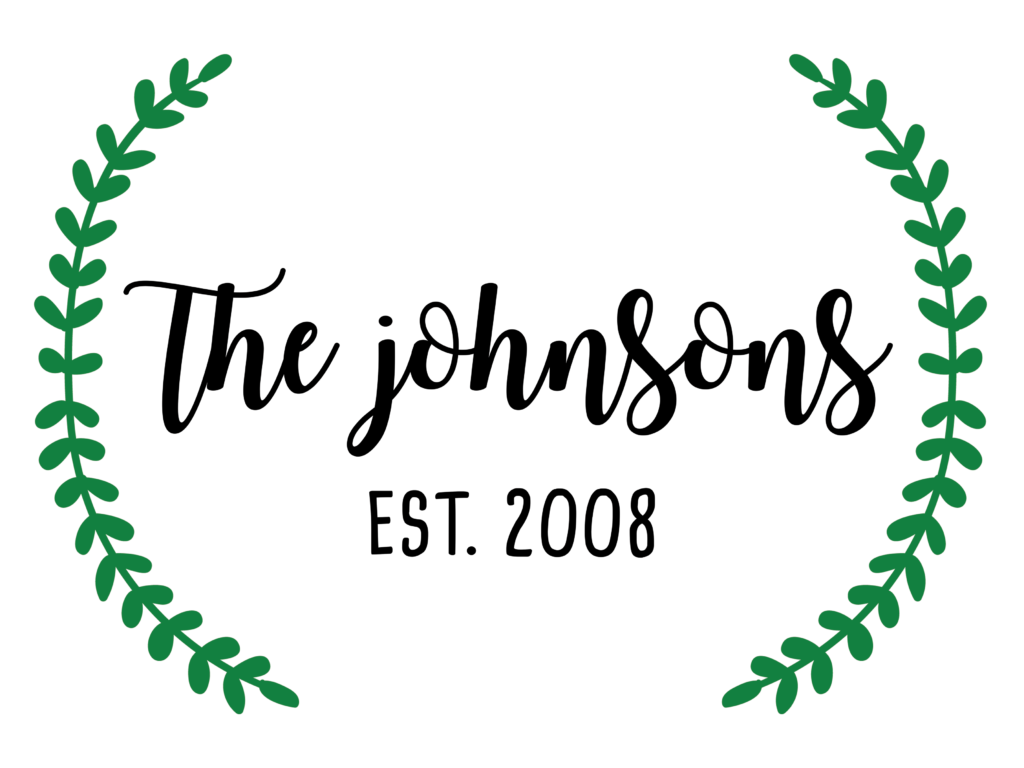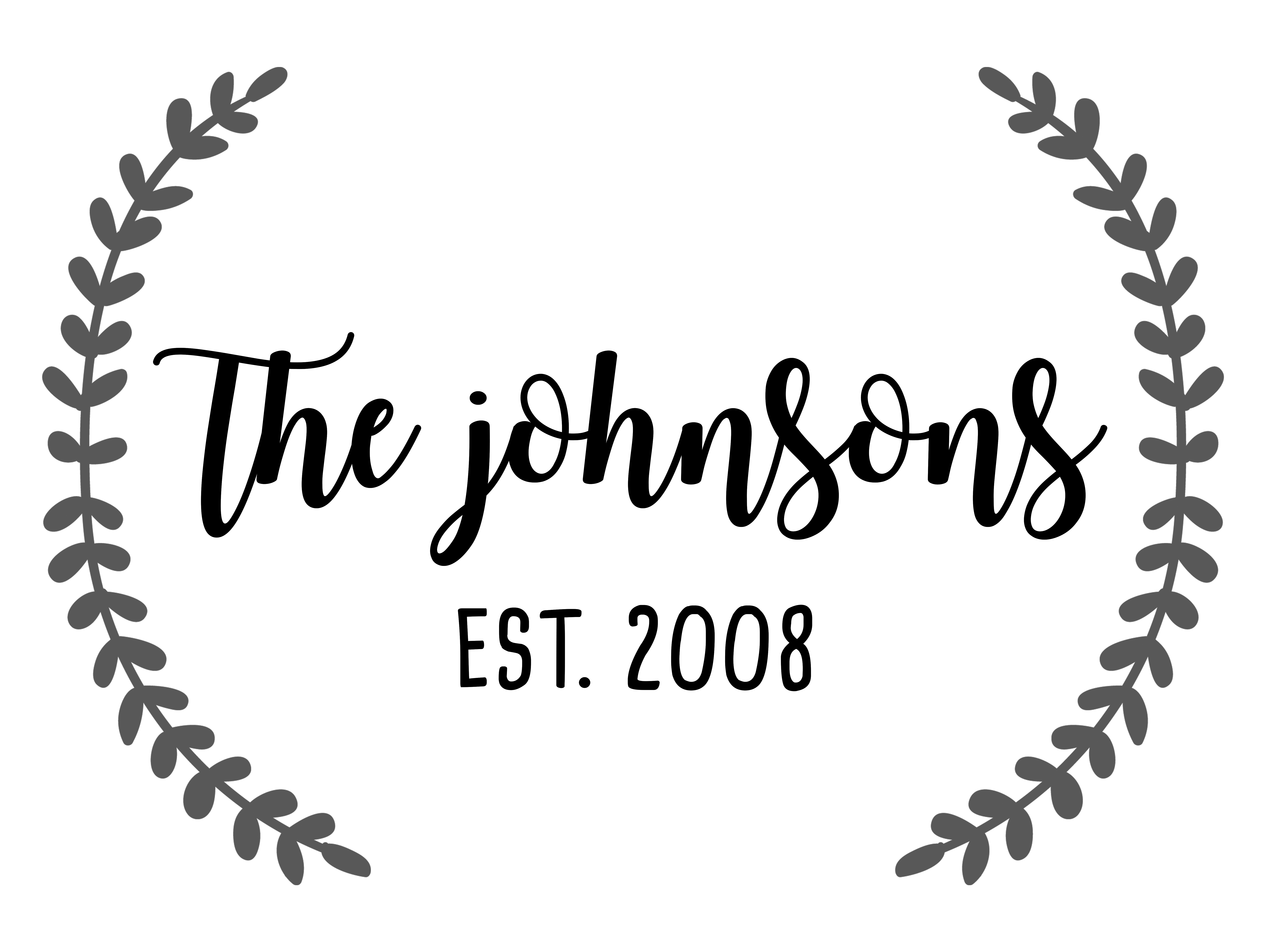 Tips and Tricks for Printing

Print on cardstock or fine art paper for added durability.
***To get the gray colored print, simply print in grayscale instead of color**
The prints come in 3 different last name lengths. Small (up to about 5 letters), medium (up to about 8 letters), and large (up to about 13 letters).
Some of the colors may appear slightly different than on the computer screen. (although if your print is purple and blue you may want to check your ink or printer settings).
Simply download the files below, unzip, and print the image(s) you'd like or send them to a printer.
If you'd like to print the poster in another size, simply choose a smaller size (such as 4 x 6) or adjust the size percentage on your printer options page.