If you read my previous post, Gift Ideas for Teachers – What Teachers Really Want (and Don't Want), you'll see that a gift card was one of the top gifts for teachers. As a former teacher, I can tell you that we'd much prefer a gift card to an apple decoration.
I am often surprised when parents don't realize how much of their own money teachers spend in a year. In the beginning of the year, everyone sends in supplies. But what you may not realize, is those supplies don't last long (have you ever seen a kid with a box of crayons?
The crayons are always broken or rolling of the desk and getting lost). By providing the teacher with a gift card, you are enabling them to spend some money on classroom supplies or on themselves for once.
So for today's post, I am sharing with you 10 free gift card holders for teachers. There are enough options that you are bound to find one to fit the personality/likes of your teacher. Now, as much as I love the ones about putting up with my kid, make sure your child's teacher has a sense of humor. If they don't, you may want to stick to the one with flowers.
In addition, the files have free customization. You can add the name of the teacher and the name of your child in the PDF. If you have a Silhouette machine and don't feel like cutting, I have you covered, too (but you will have to add your own customization to the file in Silhouette Studio).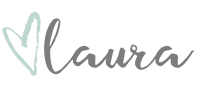 As an Amazon Associate, I earn from qualifying purchases. I am also an affiliate for the HP ink program. Click here to read more.
Free Teacher Gift Card Holders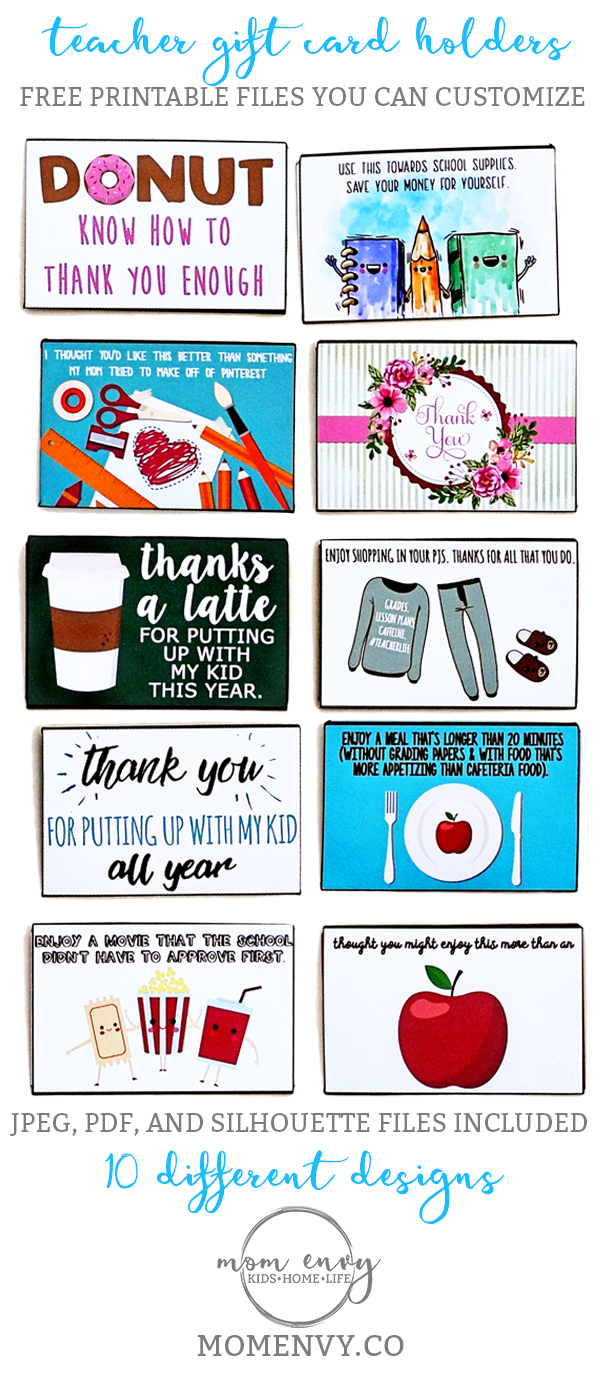 Teacher Gift Card Holders Back Design
Each design has a matching back design and an area to customize: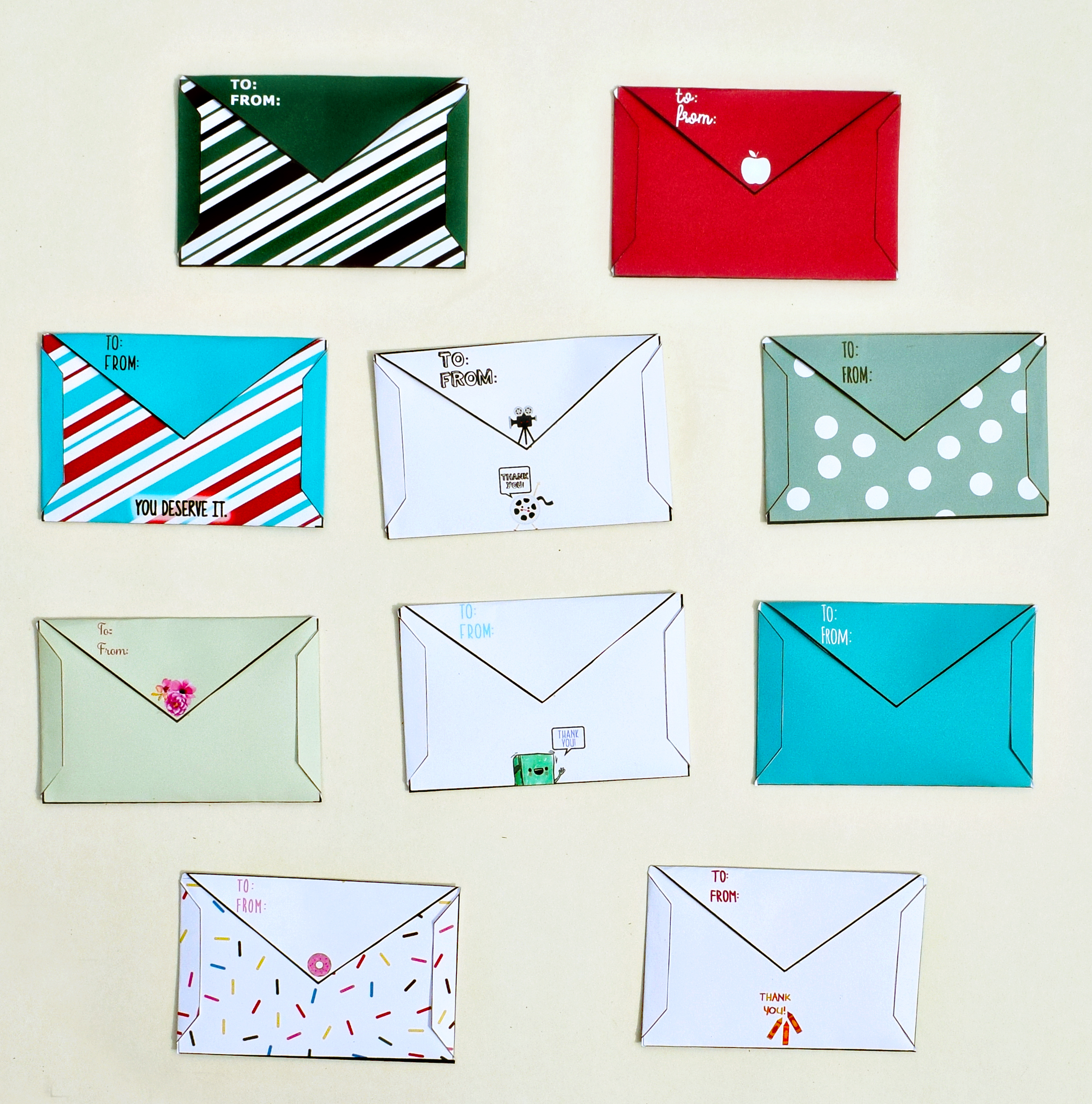 10 Different Teacher Gift Card Holder Options
There are 10 different options and can be used with any gift card. Below are the examples of each option (the photographs above don't capture the details of the small font). Download the full resolution files at the end of the post, if you right click and save the files below, you will have poor print quality and distortion. The themes include:
Movie theater
Restaurant
Amazon (my personal favorite)
School supplies – Target/Walmart/Office Store
Coffee
Donut Shop
4 Options that can be used with any gift card (one pretty and 3 comical options)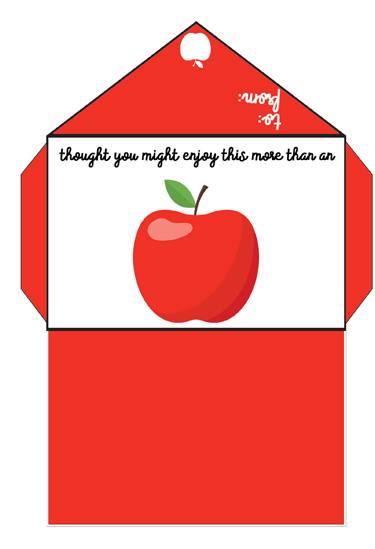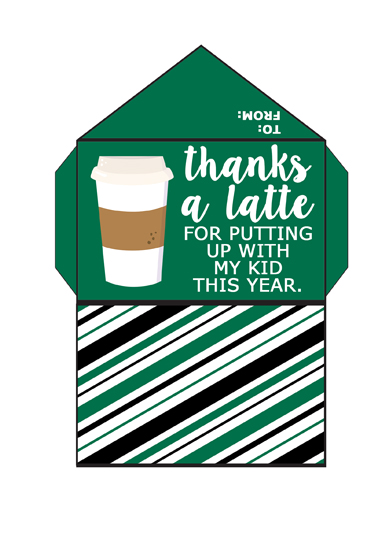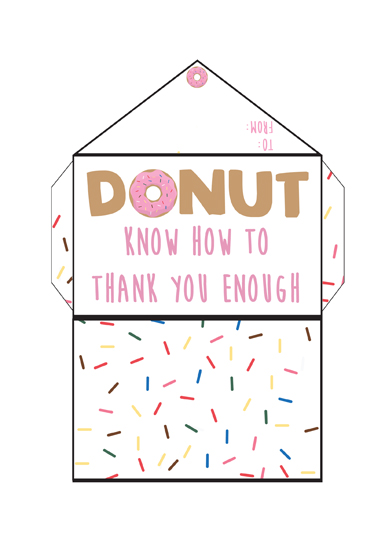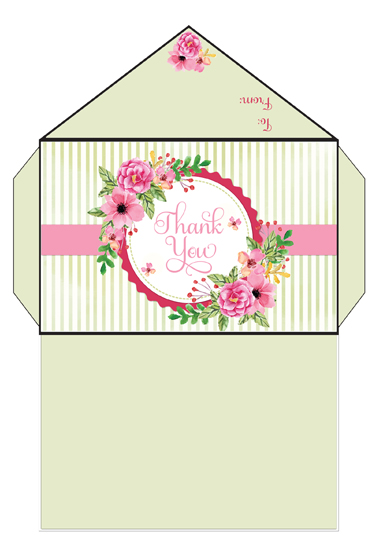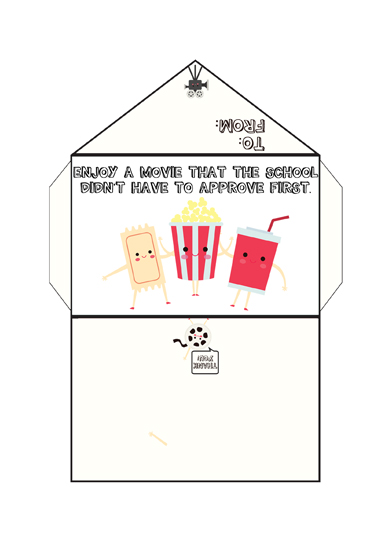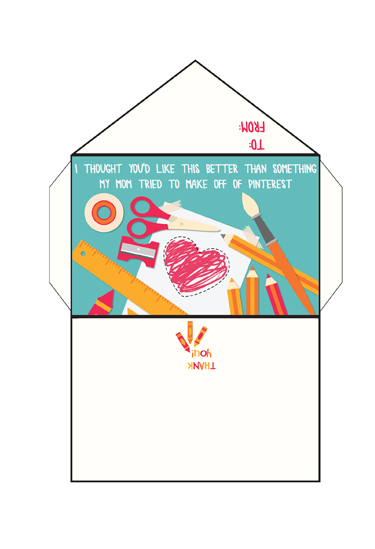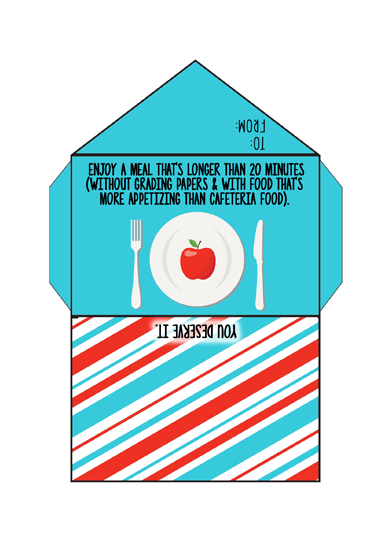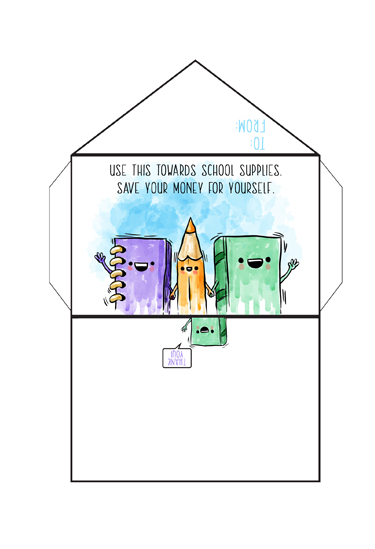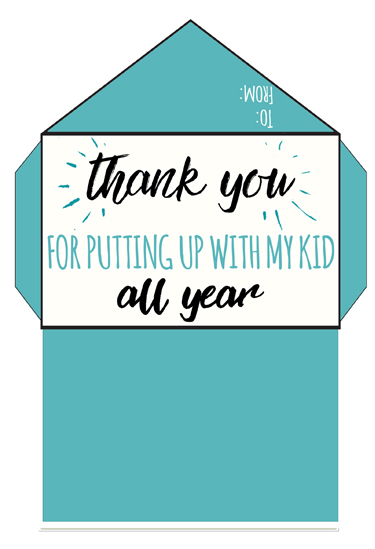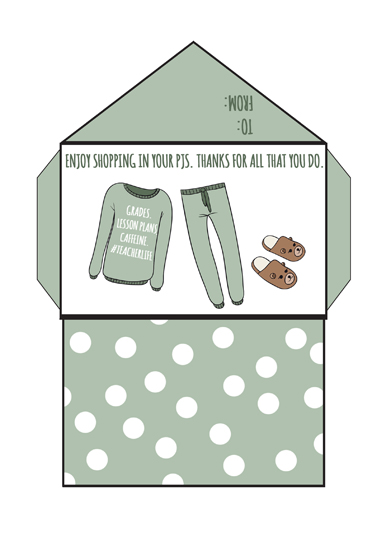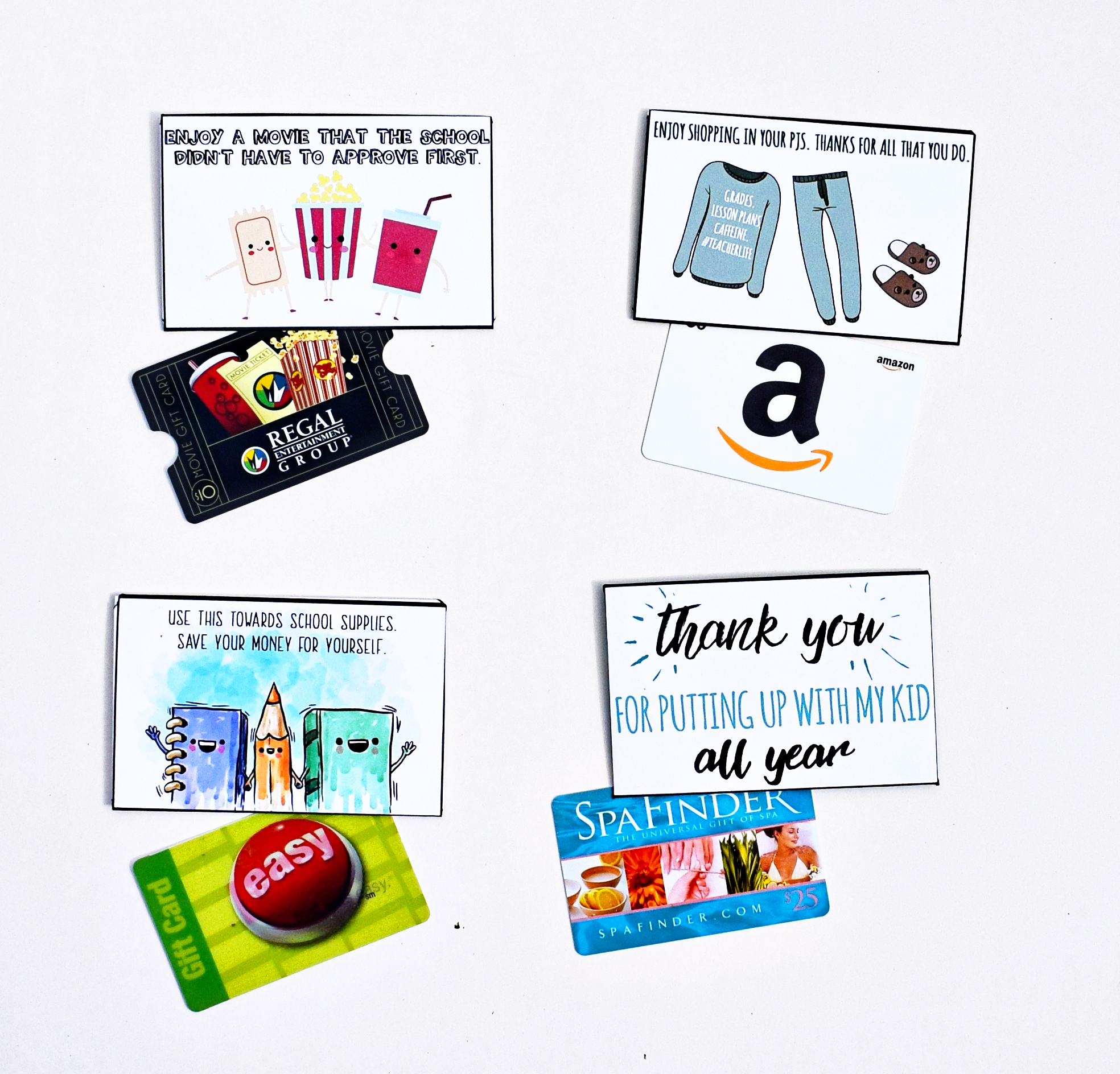 Directions:
Select design.

Open PDF.
Enter the teacher's name next to To: and your child's name next to From:.
Print.
Cut along the edges.
Fold in at each point (see picture below).
Glue the back of each tab. (my favorite glue for paper projects but a glue stick works, too!
Press each tab to the back to adhere.
Place gift card in the envelope.
Seal the envelope with poster tape (I love this tape – I use it mostly for parties. It can stick/open up without ripping the envelope), removable tape (if you've never tried it – you should. It's amazing. It has the same stickiness as a post-it so you can put it on any surface and it sticks again and again), a sticker, piece of regular tape/glue (will rip the envelope when they open it), or leave it unsecured.
*for Silhouette users, you can add customized text box in the Silhouette file and then cut it out using the machine.
Tips and Tricks for Printing

Print on cardstock or fine art paper for added durability.
Some of the colors may appear slightly different than on the computer screen. (although if your print is purple and blue you may want to check your ink or printer settings).
Simply download the files below, unzip, and print the image(s) you'd like or send them to a printer.
For additional Teacher Gift Ideas (including some a free idea!), visit: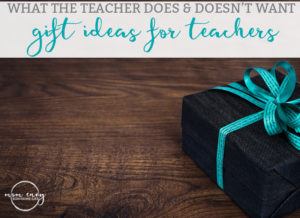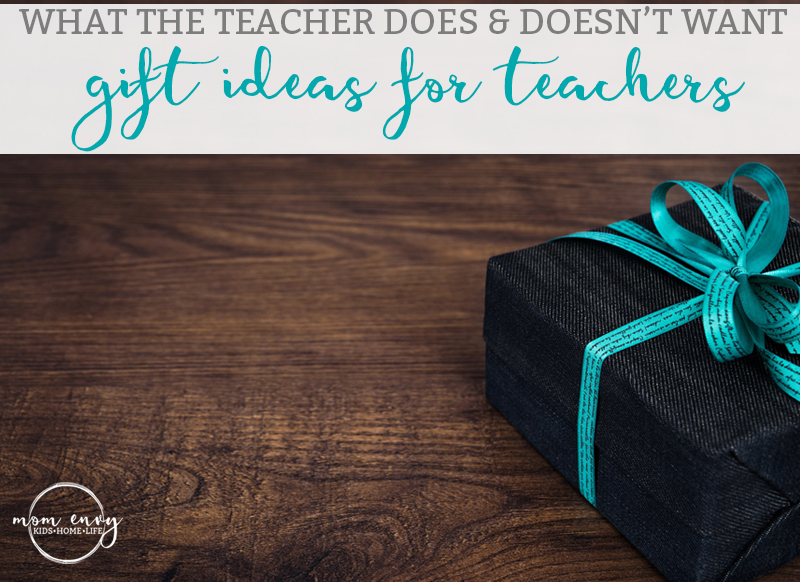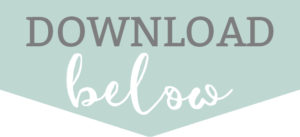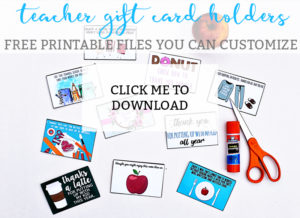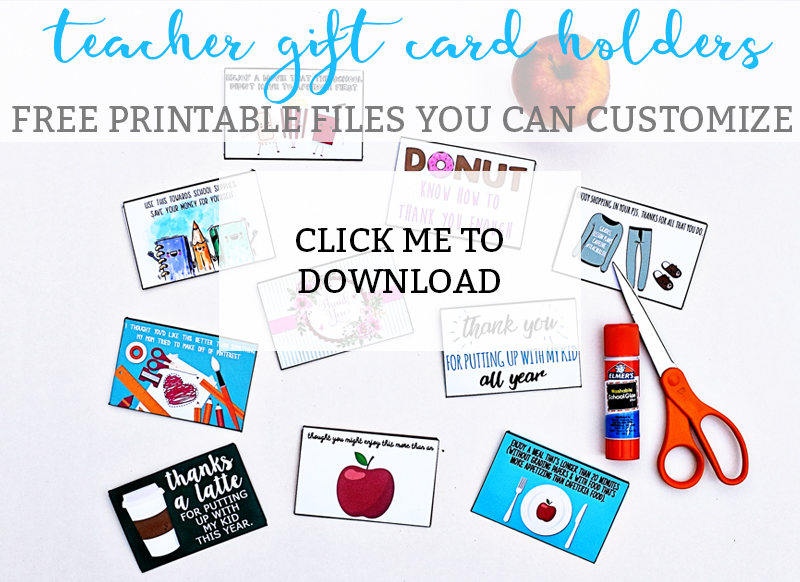 Save
Save
Save
Save
Save