Use this free Valentine tic tac toe SVG file to create an adorable Valentine's Day gift set. All the SVG files are needed to create your own tic tac toe game bag.
Kids will love getting a tic tac toe valentine. They are a great option to pass out to your child's class as their yearly Valentine's.
Unlike standard cards from the store, they are a unique Valentine's option. Plus, they won't be tossed in the trash soon after. Instead, kids are receiving a fun game they can play for years to come.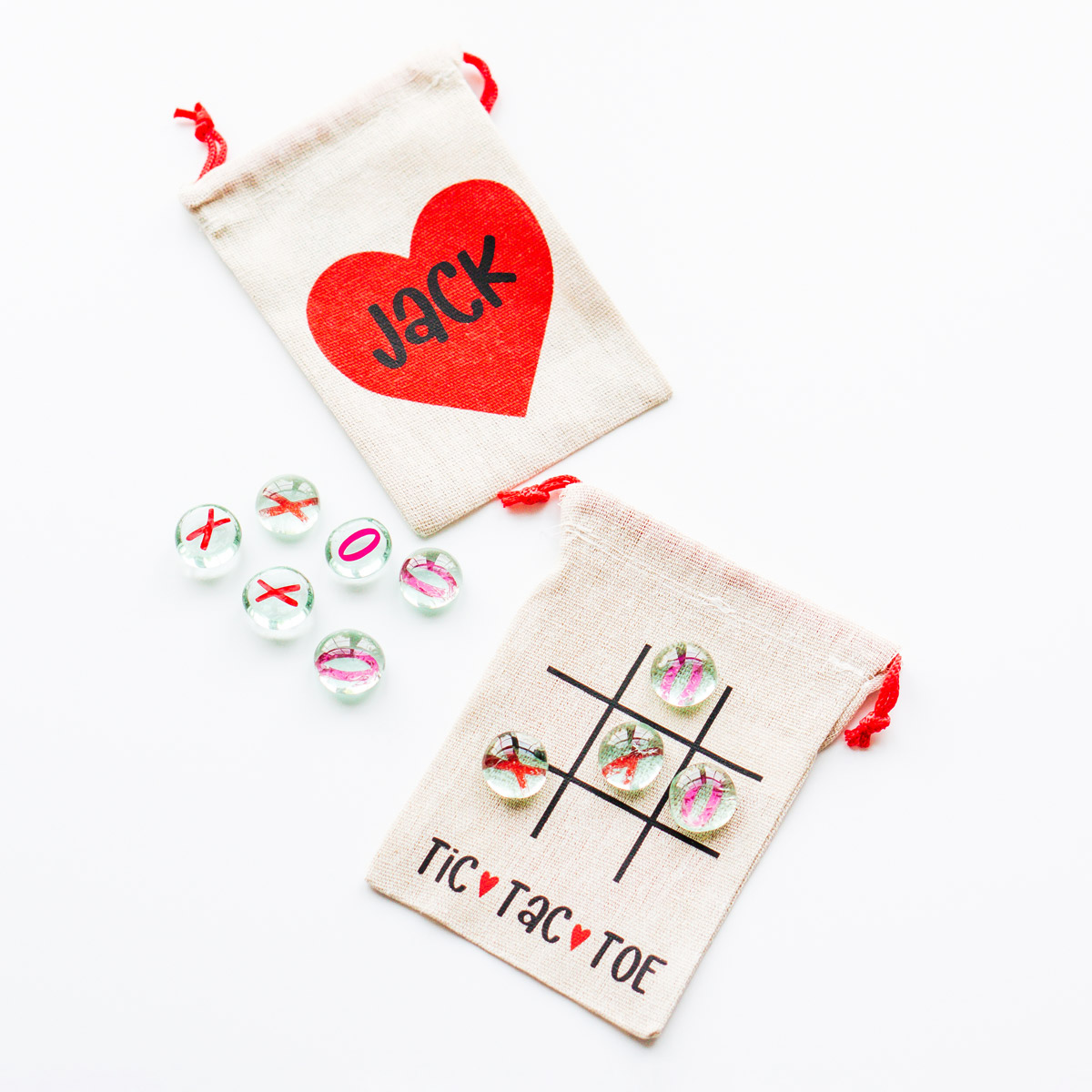 As an Amazon Associate, I earn from qualifying purchases. I am also an affiliate for xTool, the HP ink program, ShareaSale, and CJ Networks. Click here to read more.
Having a Valentine's Day Party?
These little tic tac toe Valentine sets make the perfect Valentine's Day party favor!
How Do You Download the Files?
You can get an instant download at the end of this blog post or by clicking here to get to the Google Drive folder where the files are located. Just right click on the folder with the type of files you would like to download.
There are two total files you need to complete this fun DIY Valentine's Day craft. Each file format includes both files. They are separated by the material needed – HTV or permanent vinyl.
How Do you Make the DIY Valentine's Day Tic Tac Toe Game Set?
Need some help on how to make your own Valentine's Day tic tac toe bags using the Silhouette or SVG cut files? Watch the youTube video below to find out how to make it.
What Materials Do you Need?
What Type of Files are Included?
It comes in the following file formats:
SVG format
Silhouette Studio cut file
PNG files (with a transparent background)
These are the only file types included in this set. There are no pdf files or jpg files in this set because they are not supported cut files.
What Type of Cutting Machine Can you Use?
You can use any of the major cutting machines on the market – a Cricut machine (like the Cricut Explore, Cricut Maker, or Cricut Joy), a Silhouette machine (Silhouette Cameo or Silhouette portrait), and Brother Scan n Cut.
If are you considering a machine but are unsure which one to choose, check out my post on Cricut vs. Silhouette.
What File Type Should I Use with a Cricut Machine?
There is no specific Cricut file. You can use the SVG or png file with the Cricut machine. But, for the best experience, I suggest that you use the SVG file.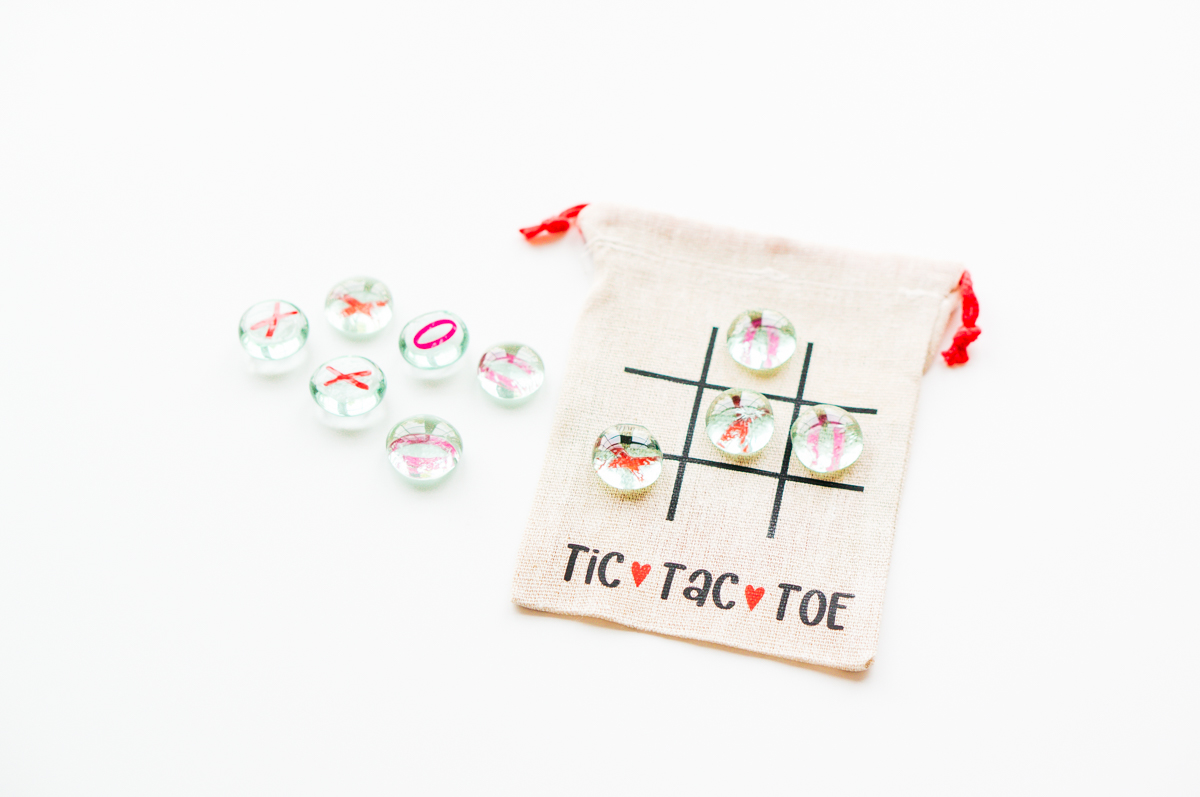 What Software Can you Use?
You can use whatever works with your machine – Cricut Design Space, Silhouette Studio, Canvas Workspace, Sure Cuts a Lot, and more. You do not need Silhouette Designer Edition because I have included the Silhouette cut file.
Can I Use the Valentine Tic Tac Toe SVG & Cut Files to Create Something Else?
Sure! While these are intended to be used for the specific Valentine's day gift set, you could get creative and use the files in other ways.
You can use the Valentine's tic tac toe svg set to create other crafting projects like home decor. You could use the x's and o's to make a cute little xoxo sign.
Can I Order a Set of the Finished Physical Products?
Unfortunately, no. I do not sell physical items, only the digital file set you need to create your own tic tac toe gift bag. You can get the digital download at the end of this blog post under the Download Below arrow.
Looking for more Fun Valentine's Day SVG Files & Crafts?
Click here to find all of my Valentine's Day content.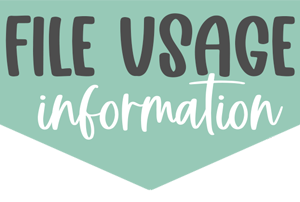 Copyright MOM ENVY 2023. Files may be used for personal use only. No commercial use of the file is available. Files may not be directly shared within Facebook groups, on websites, or in any other way. A link to the web page to download the files may be shared as well as one photo. The file may not be printed and then sold (including local yard sale sites and groups or at local craft fairs). The images may not be used in any way other than to share with a link to the original web page.