Get this free Halloween I Spy printable for a fun way to entertain your kids this Halloween season. They are the perfect free Halloween printables for busy parents, teachers, daycare providers, grandparents, room parents, and more.
As parents and teachers, we always want our kids to have a fun Halloween. This is a great activity to add a bit of Halloween spirit while still providing a quiet, educational activity (that is also fun!).
Whether you're looking for a fun learning activity, need it for school parties, or as a parent at home, this easy Halloween printable is a simple activity to keep kids busy. Plus, you can use the black and white version as Halloween coloring pages!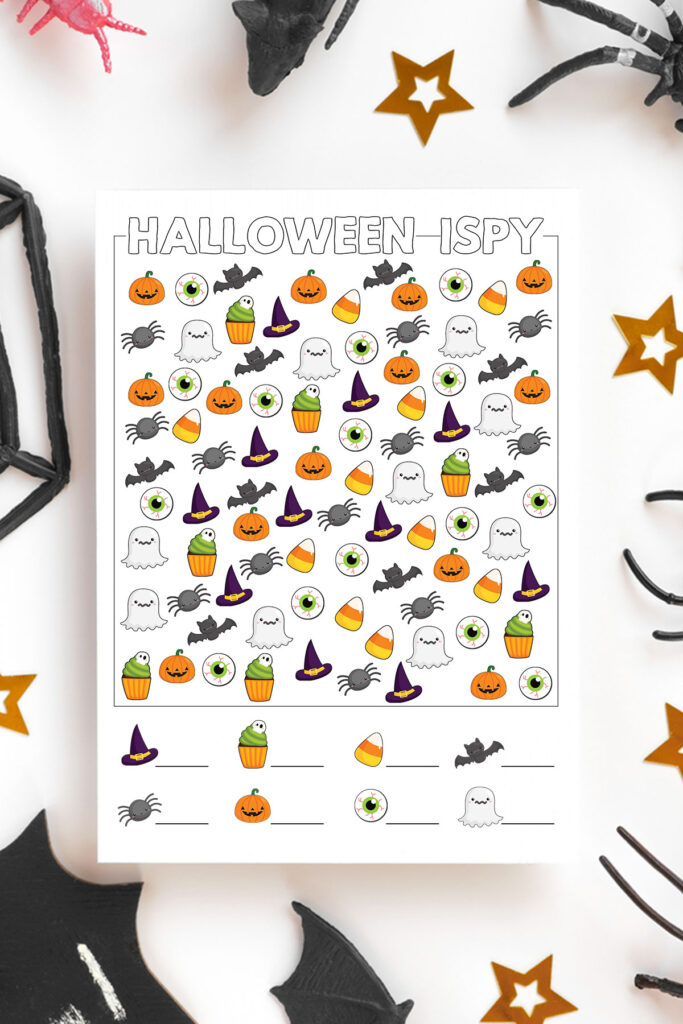 Classroom parties can get a bit chaotic and I know after being a room Mom that sometimes you need an easy filler to keep kids busy or you may need a break from the noise and want an activity that provides some quiet time during the party. This free printable Halloween activity can do both of those things.
Did you know that i Spy sheets can help kids with visual discrimination and observation skills? i Spys aren't just a fun game, they're also educational and get children's brains really working. In addition, the black and white version gives kids an opportunity to work on their fine motor skills.
Have a Happy Halloween!
What Age are the Free Printables for?
The printables are great for young children and older kids! There are two options, an easier one for younger kids and a more difficult option for older children.
What are Some Ways to Use this Halloween i Spy?
Whether you're having a classroom Halloween party, need a Halloween activity for a party at home, or a great way to keep your kids busy on the way to Grandma's house in the car – this free printable game is a fun activity to keep your kids entertained. Here are some of my favorite ways to use the free printable Halloween activity:
Classroom morning work
Halloween game
Activity for a car trips
Rainy day activity at home
Fall classroom party activity
At home Halloween party activity
coloring activity
To practice visual tracking
To practice fine motor skills
Classroom center
Substitute activity
Work for early finishers
Want an Easy Classroom Center or Busy Bag for the Car?
Use a clear sheet page protector or laminate the free printable activity so that you can a dry erase marker and use it over and over again.
What Halloween Printables are Included in this Set?
You get 2 different versions and an answer sheet for each version. There is an easy version is geared toward young children and the other one is harder for older kids.
Color Easy Halloween i Spy
Here is what the easy version of the i Spy version looks like in color.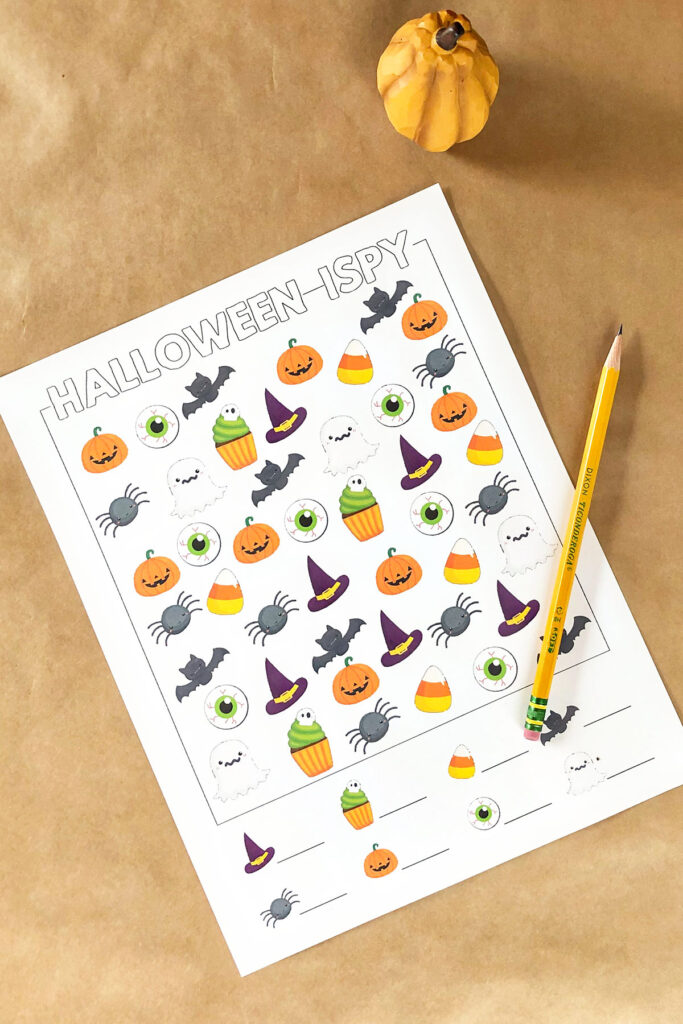 Black and White Halloween i Spy Printable
Here is what the harder i Spy printable looks like in black and white. This is perfect to use as not only an i Spy activity but also as Halloween coloring pages.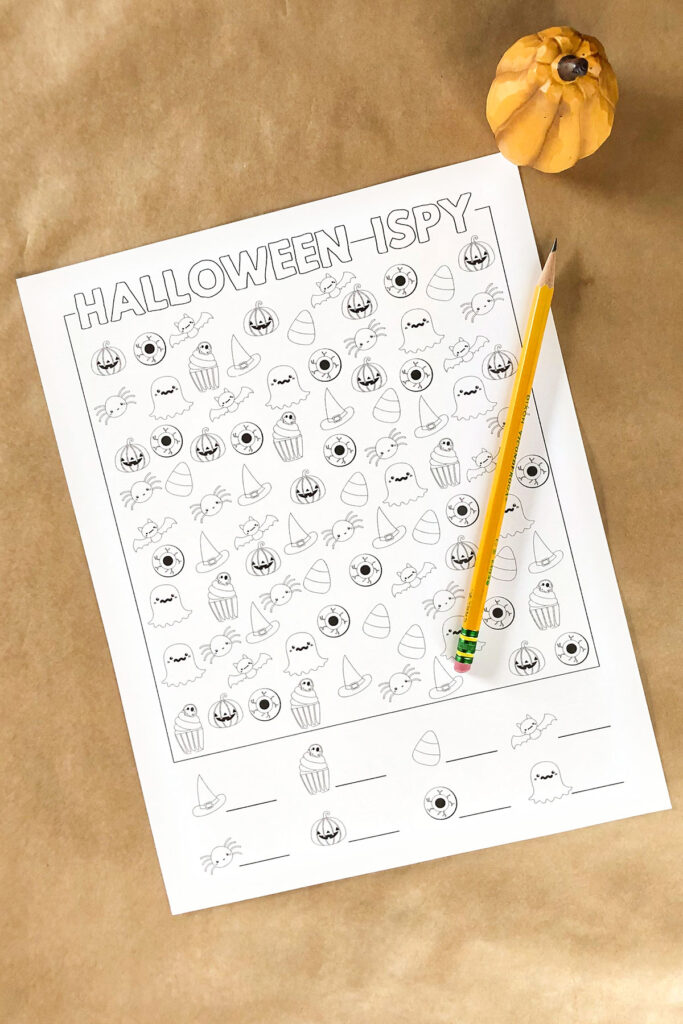 What File Types are Included?
The i Spy Halloween files come in PDF format.
Don't Feel like Counting the Items in the i Spy Yourself?
No worries! You get an answer key for each version. It comes in black and white so you don't waste ink.
How can I Download the Printable Activities?
They are located at the bottom of the page. Once you sign up for the Mom Envy Club, you'll get a free password to get you access to the free download and hundreds of other free printables.
Looking for More Halloween Activities?
I have a few more non spooky Halloween printables on my site. This Halloween "flashlight" activity is one of my favorites. It's another perfect way to keep kids busy with some Halloween fun.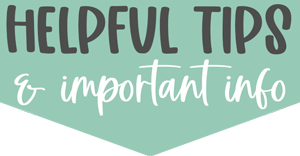 Tips for Downloading the Free Files
Below is an arrow that says Download Below. Underneath that is a large image that says Click to Download the free files.
Once you click that, you will enter the members-only password and click submit.
The page will reload the same image and now when you click the image that says Click to Download the free files, it will open the Google Drive folder containing the free files.
How do you get a members-only password?

You can sign up here to be a free Mom Envy club member.
The password will be sent to you within a few minutes. Make sure to check your spam and/or junk folder if you don't see it.
Already a member but forgot the password? Don't sign up again. Look at the end of any newsletter from me for the free password or just send me an e-mail here: [email protected]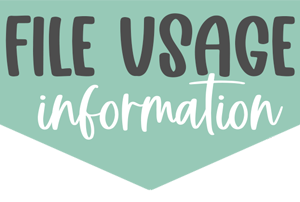 Copyright MOM ENVY 2022. Files may be used for personal use only. No commercial use of the file is available. Files may not be directly shared within Facebook groups, on websites, or in any other way. If using for educational purposes, the file may be printed and copied for classroom use. A link to the web page to download the files may be shared as well as one photo. The file may not be printed and then sold (including local yard sale sites and groups or at local craft fairs). The images may not be used in any way other than to share with a link to the original web page.