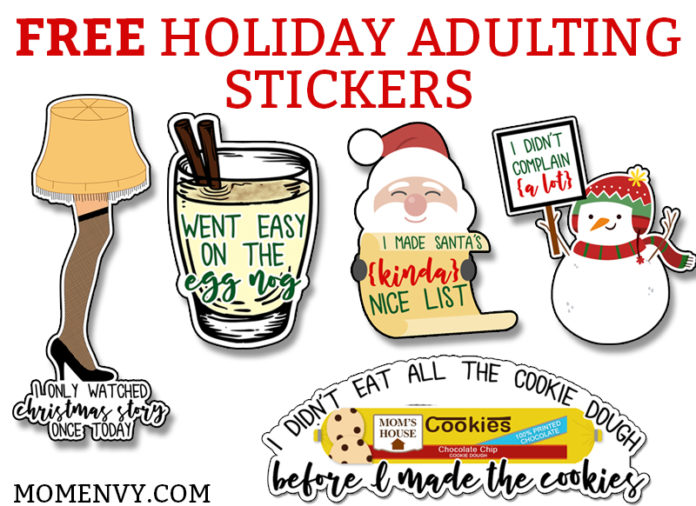 Did you finish Christmas shopping today? Did you manage to make Christmas cookies before you ate all of the cookie dough? Then you totally deserve one of these Holiday Adulting Stickers.
Since when do just kids deserve gold stars? Us parents work hard, too. It's nice to feel recognized (even if you are just recognizing yourself).
Have a little fun this stressful holiday season. These stickers are perfect for planners, a fun gift for a friend, or just to stick on your shirt to show the world that you didn't sit around watching Hallmark movies all day (which is really damn hard with all of those amazing Christmas specials).
Check out the full set and download below!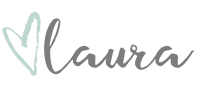 Free Funny Christmas Planner Stickers –
Holiday  Adulting Stickers
Here are some of my favorite examples: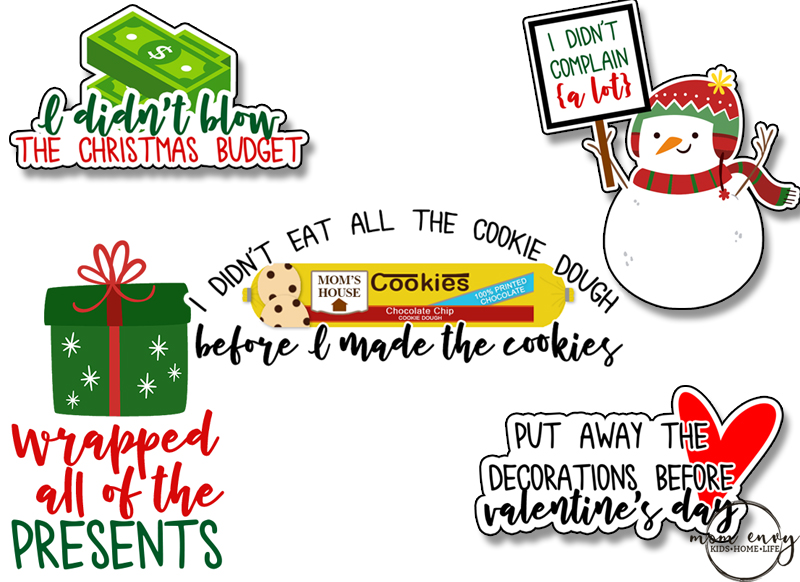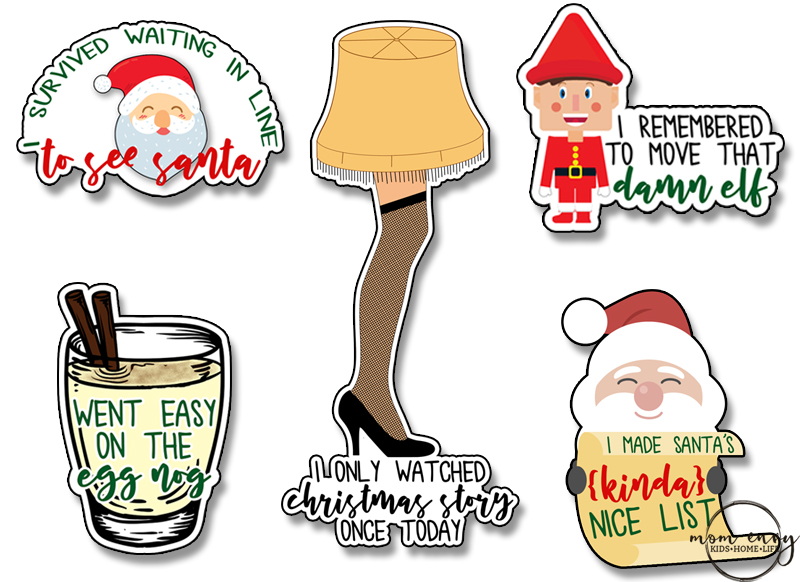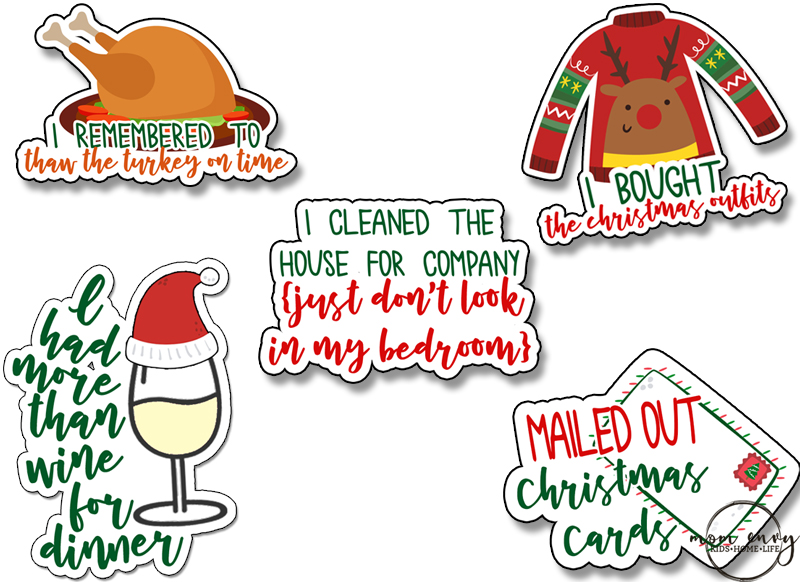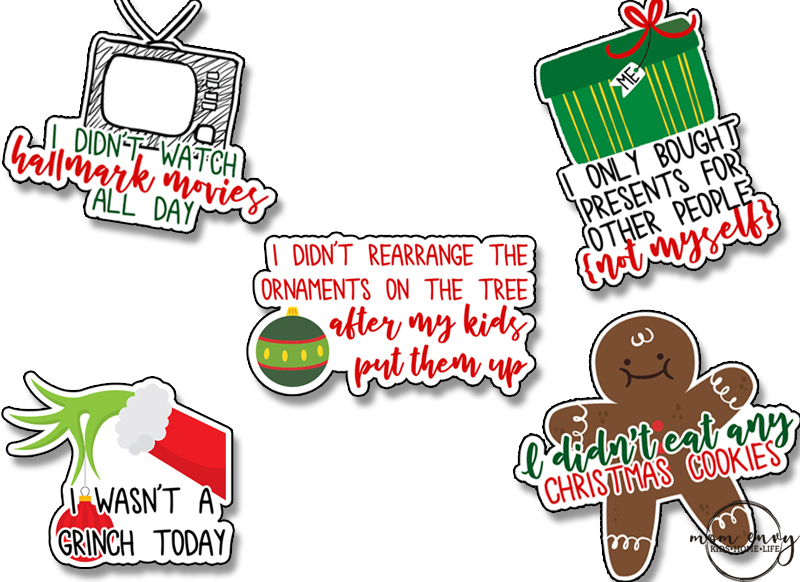 Here are all of the stickers available. There are 35 different sticker designs on one letter size sheet. They should fit most planners (even the Happy Planner mini!) Scroll down to the green download arrow to download the files.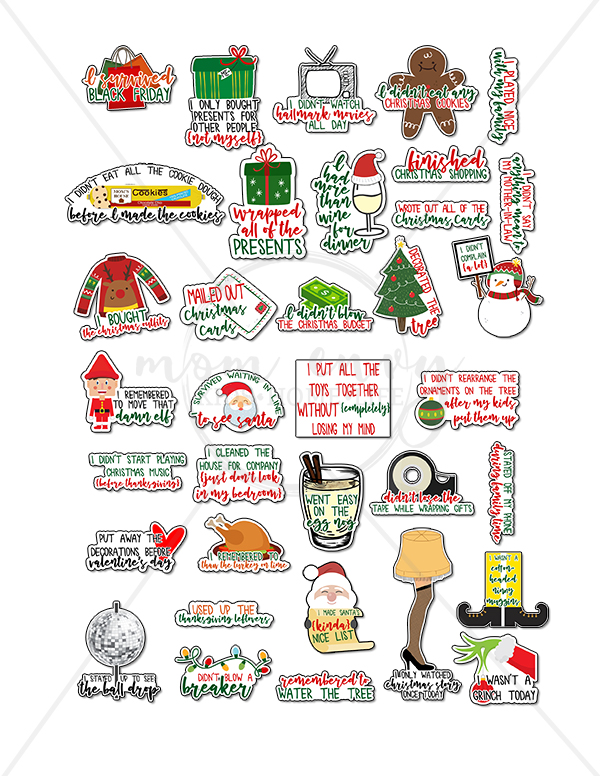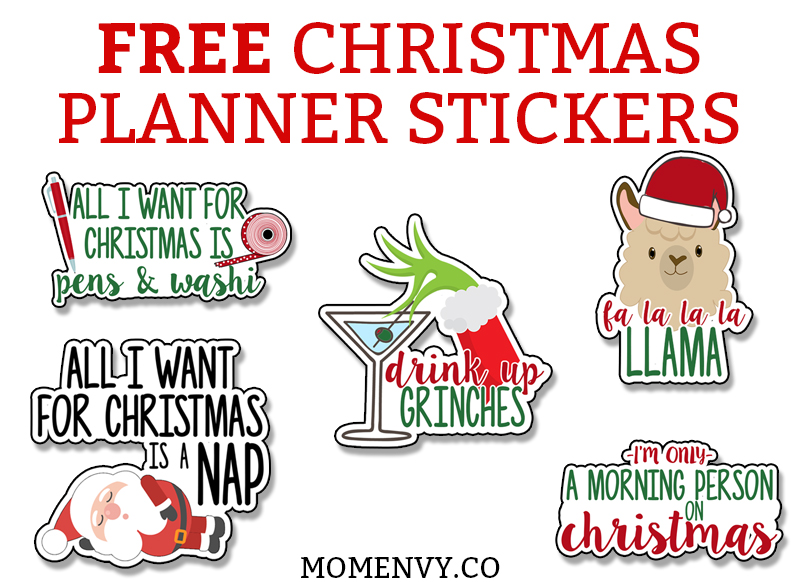 Looking for some more funny stickers? Check out this set of FREE Mom stickers!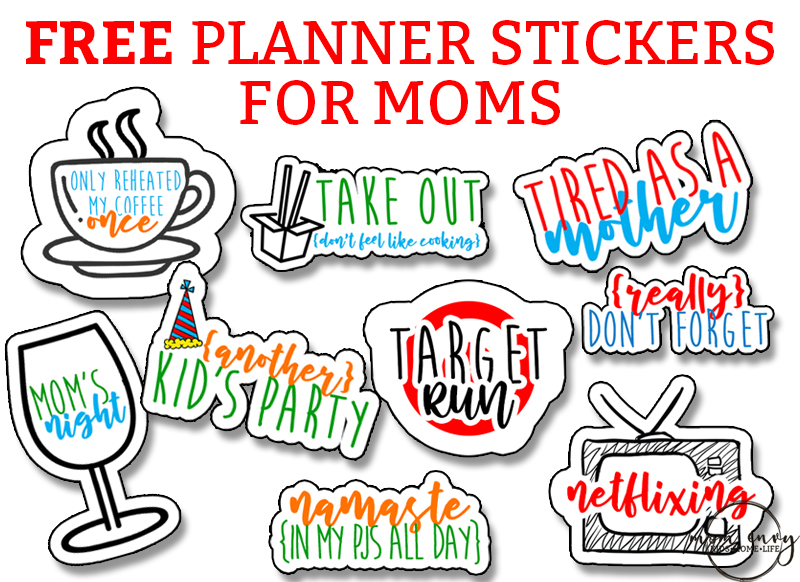 Tips and Tricks for Printing the Free Holiday Adulting Planner Stickers
Print the stickers on sticker paper – this is my favorite from Amazon.
Simply download the files below, unzip, and print the files you need.
Use a cutting machine such as a Silhouette or Cricut to cut out the stickers OR

Cut the stickers by hand.
Download Instructions
You must be on a computer to print the files.
Click Facebook Like below under the Download Below image, to unlock content.
Click on the image below (only appears Facebook Like).
Unzip folder (right click the folder and unzip/extract).
Print files or send somewhere to be printed!
File Usage Information
Please Note, all Files on Mom Envy are for personal use only. Files may not be resold, modified, or used commercially. Sharing the file for free or for money on Facebook groups is prohibited (you can share a picture and link back to the post). Sharing the link, my site's name, and one picture on a blog post is okay, as long as the entire text of the post and the actual files are not shared. If you are interested in selling them commercially, please contact me directly.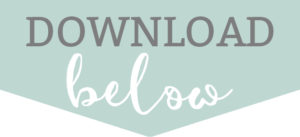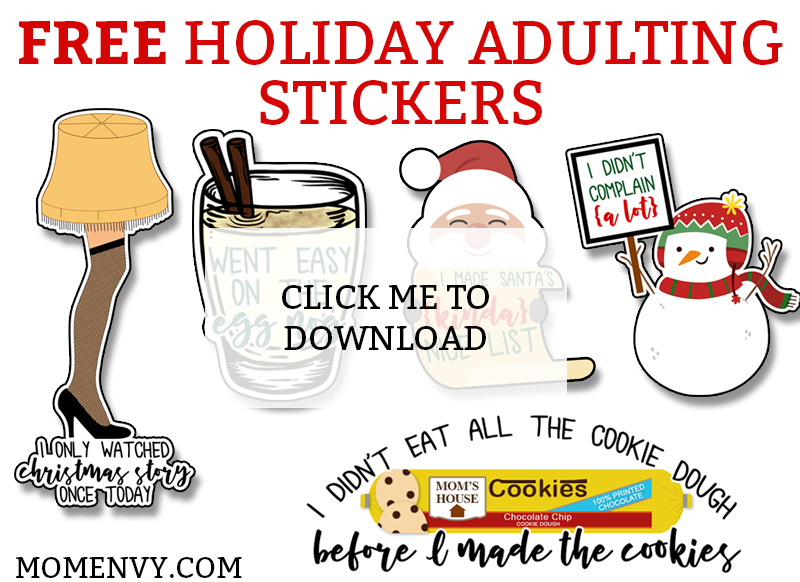 Christmas Gift designed by Freepik.com. Christmas sweater and doodles designed by Freepik.com. Money designed by Freepik.com.  Santa's face designed by Freepik.com.
Elf designed by Freepik.com. Egg nog modified from design by Freepik.com. Tape dispenser designed by Freepik.com. Christmas lights designed by Freepik.com. New Years Eve ball designed by Freepik.com. The elf's feet were designed by Freepik.com. Grinch Hand designed by Freepik.com.