Motivational stickers are a fun way to encourage you to meet your goals. Sometimes, we all need a little motivation to keep on working on our resolutions.
So why not print some stickers to add to your planner during those weeks that you're struggling (you know, the ones where you're ready to give up). So let's look at all of the designs and get motivated!
This free set of motivational stickers is part of 24 Days of Mom Envy Freebies. Don't forget to stop by and check out the rest of the freebies I am giving away this month.
Motivational Stickers
There are 23 different motivational quotes in both color (shown below) and black and white. Have a Silhouette machine? I included a Silhouette version to make cutting easy. Or, just use the design with the black outline and cut by hand!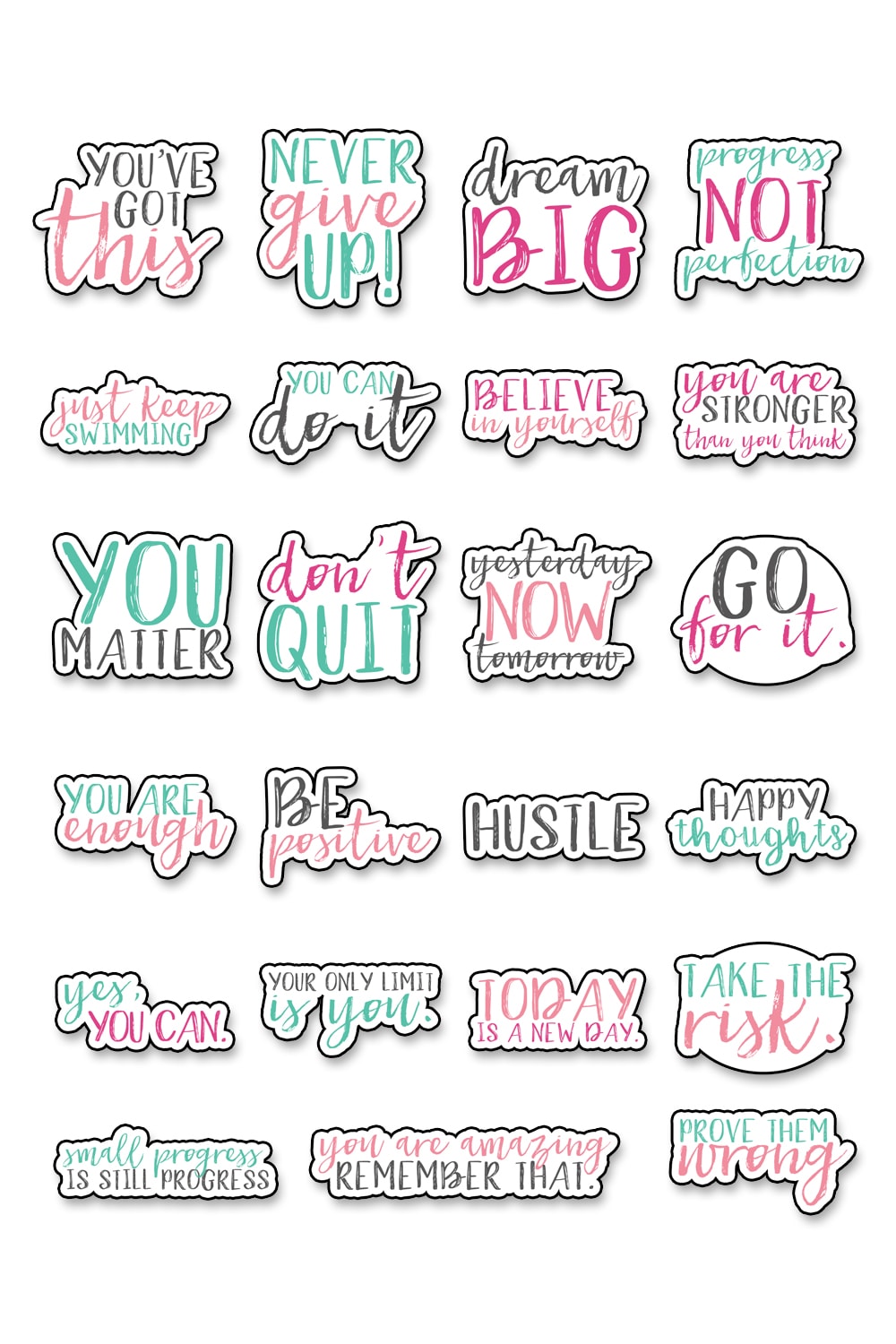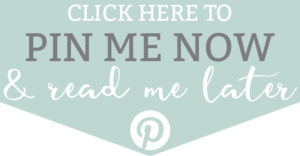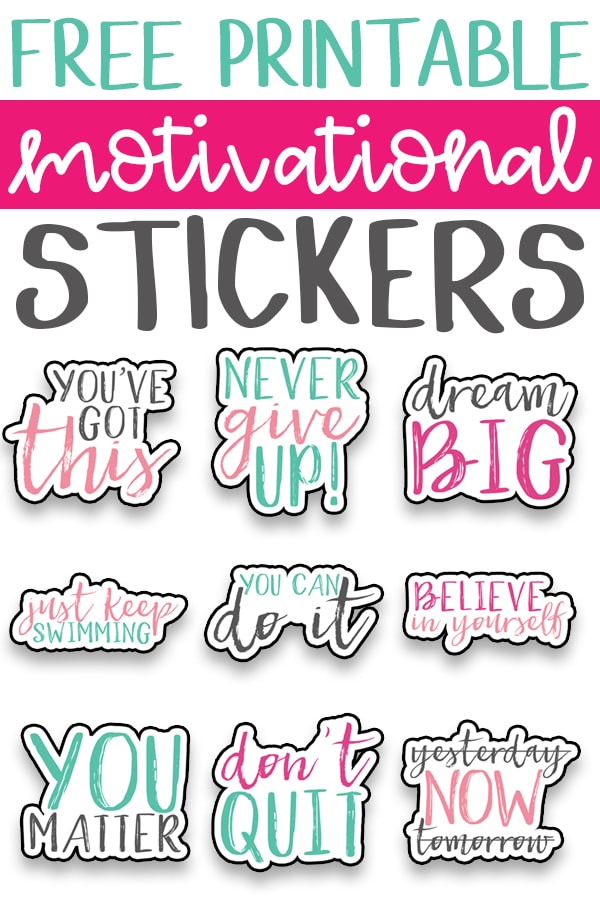 I am an affiliate for Amazon Associates. You can check out my Amazon shop here.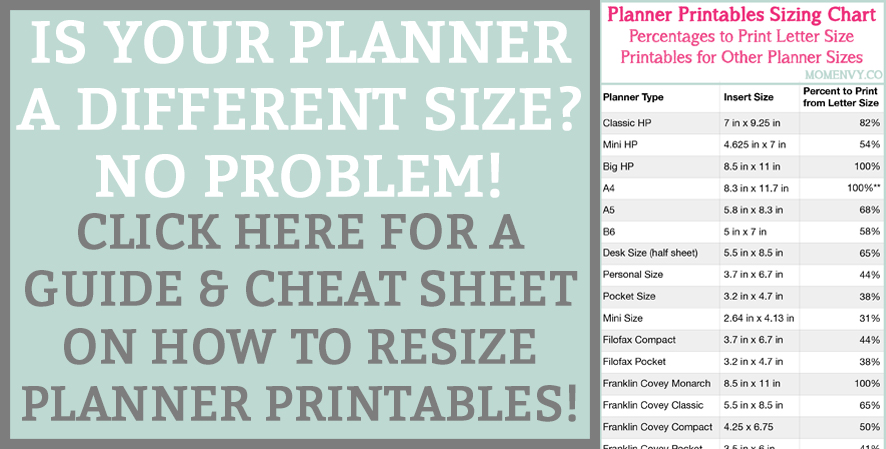 Want more FREE Planner Printables? Don't miss our other sets from the 24 Days of Mom Envy Freebies!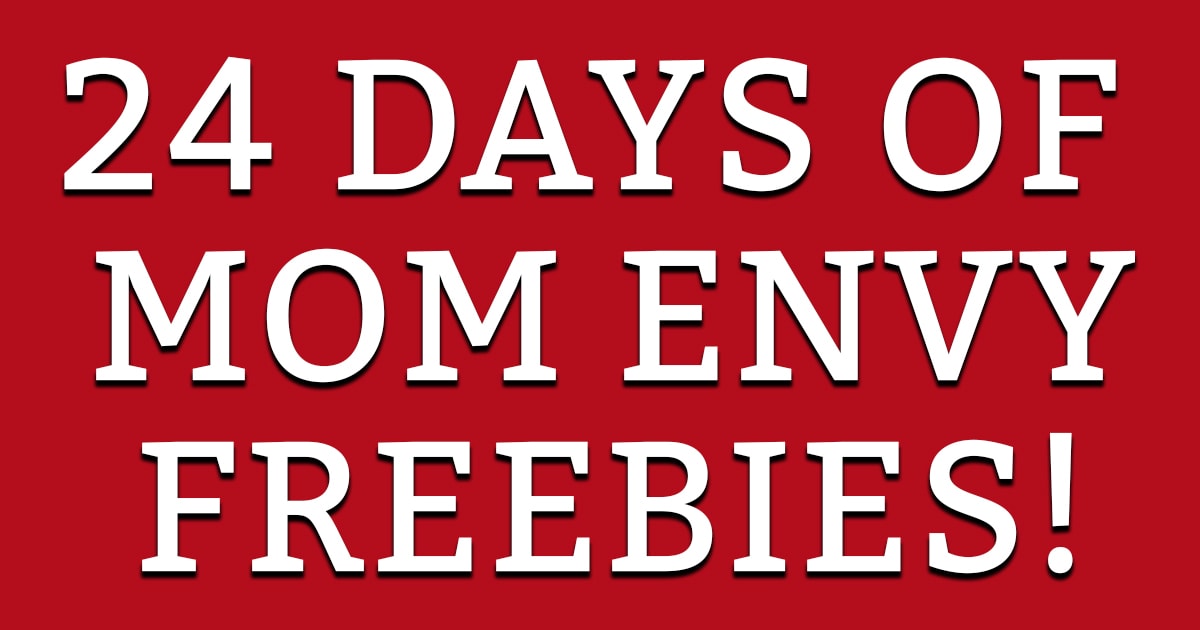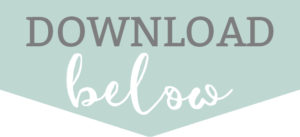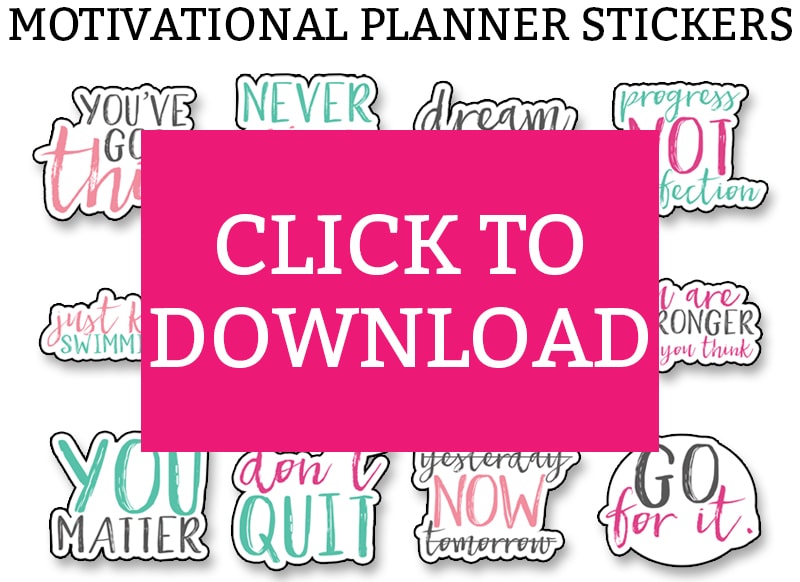 Copyright MOM ENVY 2018. Files may be used for personal use only. No commercial use of the file is available. Files may not be directly shared within Facebook groups, on websites, traced in Silhouette or Cricut program, or in any other way. A link to the web page to download the files may be shared as well as one photo. The file may not be printed and/or created using vinyl and then sold (including local yard sale sites and groups or at local craft fairs). The images may not be used in any way other than to share with a link to the original web page.