Have you ever seen someone's Netflix Bullet journal pages before? I have always loved the idea of tracking movies and TV shows you want to see. Often times we see previews for movies but by the time we get around watching the movies (aka when they're no longer in the theater), we can never remember which ones we wanted to see.
I designed this Netflix bullet journal style tracker to track the movies and shows we want to watch. I created it with a classic black background and with a white background for those looking to save money on ink (I'm an affiliate for the HP ink program because I love the product so much. You can read more about it at the end of this post but it really is the best way to print in full color whenever you want! I printed this page without a worry). So let's take a closer look at the available Netflix bullet journal inserts.
Netflix Bullet Journal
The first option is the original version. It is designed to look like the Netflix homepage. You can write in the movies in the rectangles or you can even print pictures of the movies to place in there (if you want to get really fancy).
Unlike my standard planner inserts, I have included 3 different sizes due to the black background. Just using the resizing tutorial will not work with these unless you are doing the white background pages. The sizes the inserts are available in
Letter size/Big HP
Classic HP (most standard medium size planners)
Mini HP
They are also available in black and in white. And they are designed with of two third categories, Watch Again or TV shows. You can print the one you'd like at the end of this post.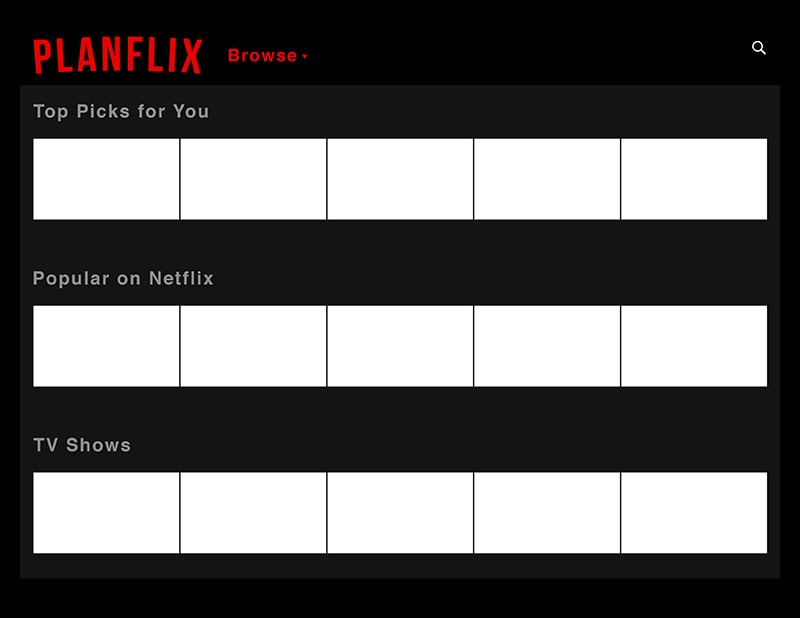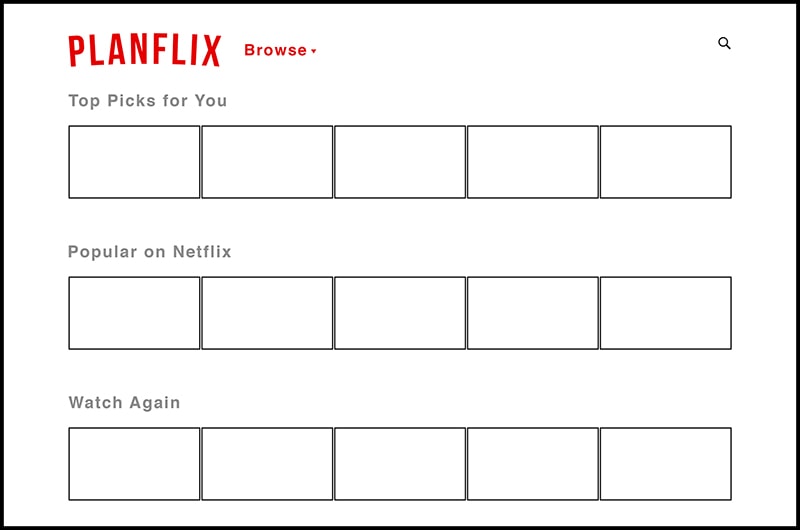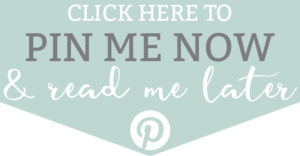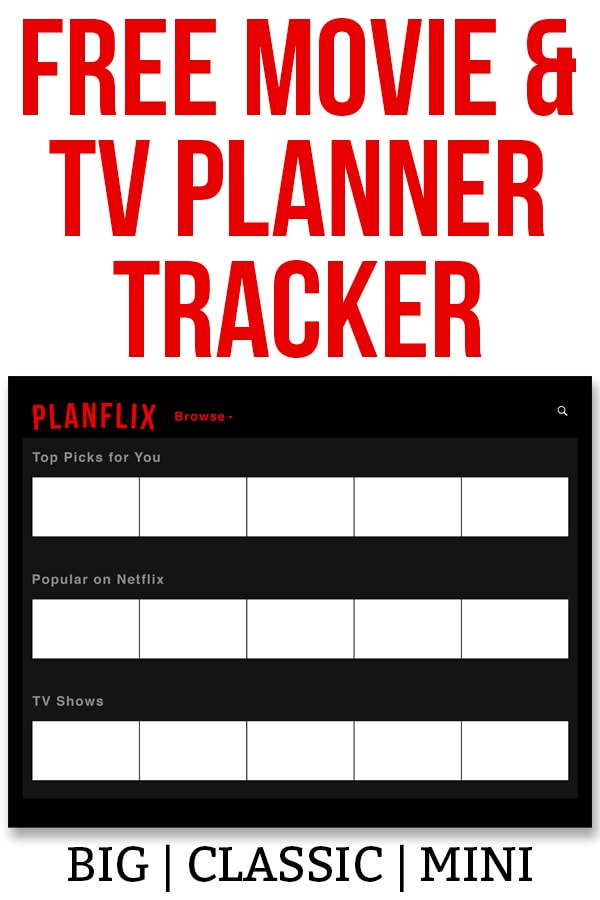 I am an affiliate for Amazon Associates. You can check out my Amazon shop here.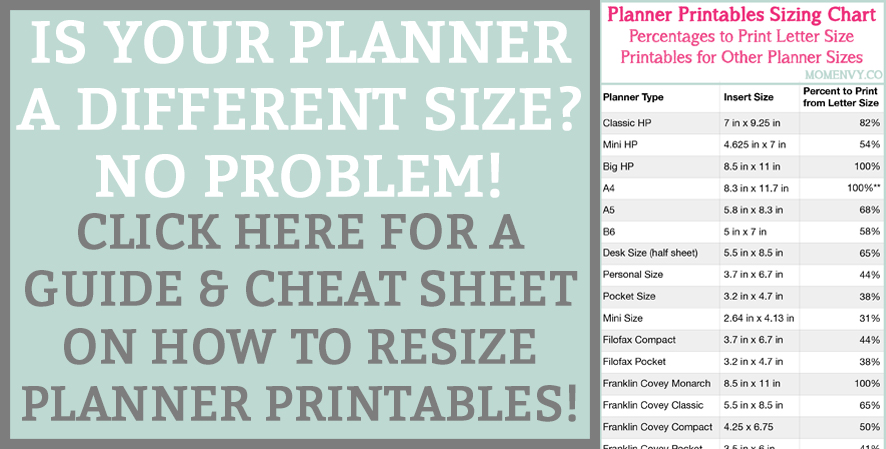 Want more FREE Planner Printables? Don't miss our other sets from the 24 Days of Mom Envy Freebies!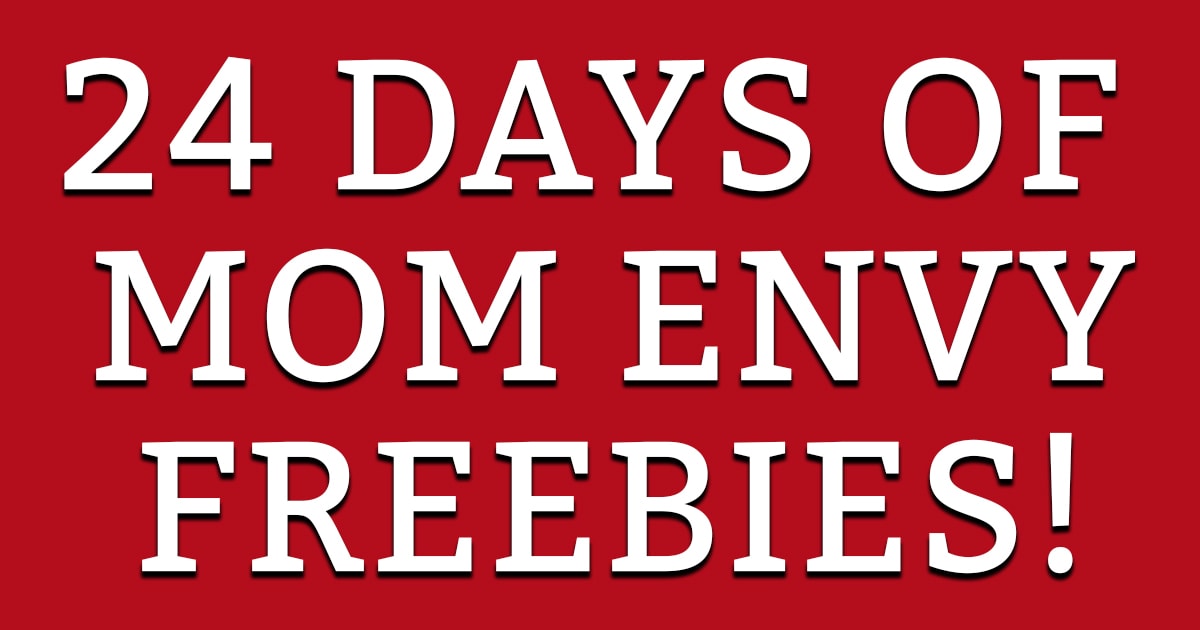 Copyright MOM ENVY 2018.
Files may be used for personal use only
. No commercial use of the file is available. Files may not be directly shared within Facebook groups, on websites, traced in Silhouette or Cricut program, or in any other way. A link to the web page to download the files may be shared as well as one photo. The file may not be printed and/or created using vinyl and then sold (including local yard sale sites and groups or at local craft fairs). The images may not be used in any way other than to share with a link to the original web page.