New Year's Bingo is a fun way to help bring in the New Year. It's the perfect activity for New Year's Eve parties, a quiet New Year's eve at home with the kids, or classroom New Year celebrations.
Unlike many New Year's Bingo sets, this set comes with 40 different cards. Enough for 40 party guests or up to 40 students.
Plus, it comes with call cards including a set of larger call cards which is easier for little ones to see what image they're looking for.
The bingo cards are designed so that both kids and adults can play. They come in a classic New Year's color scheme of gold and black.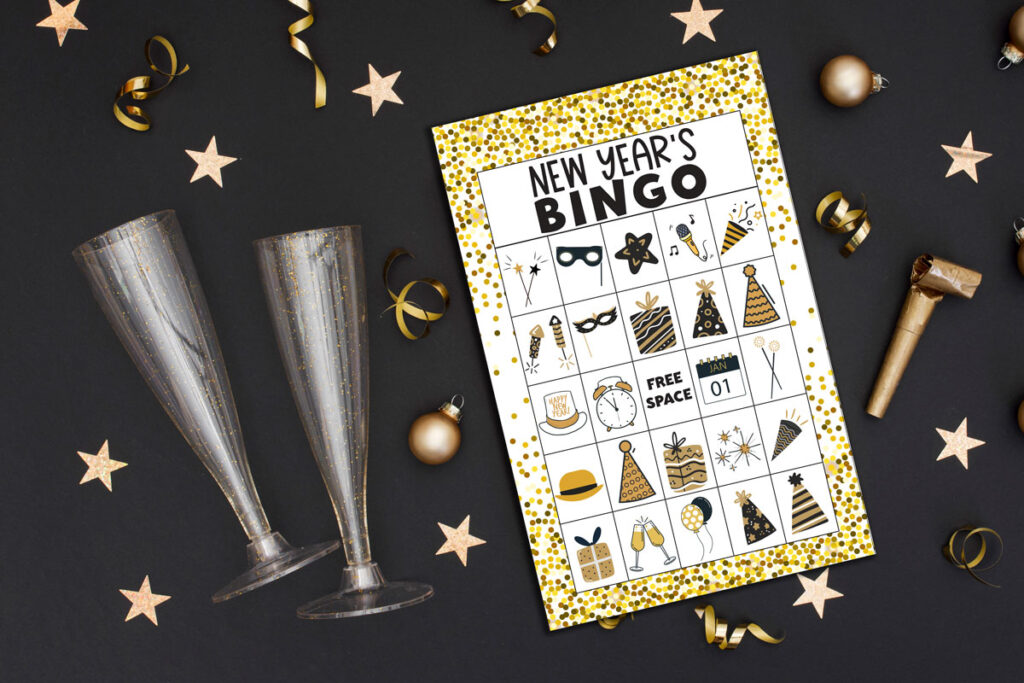 As an Amazon Associate, I earn from qualifying purchases. I am also an affiliate for the HP ink program and CJ Network. Click here to read more.
New Year's Bingo Card Design
They have adorable New Year's Eve themed clip art – party hats, fireworks, noise makers, etc.
There are two cards per page and they're designed with cutting in mind. Meaning, you only need to make one cut straight down the middle of the page. And for the calling cards, they're designed so you have as little cutting as possible as well.
Let's just say I have done my fair share of cutting printables out. So when I design my printables, I keep in mind how long the design will take to cut. I try to make it simple.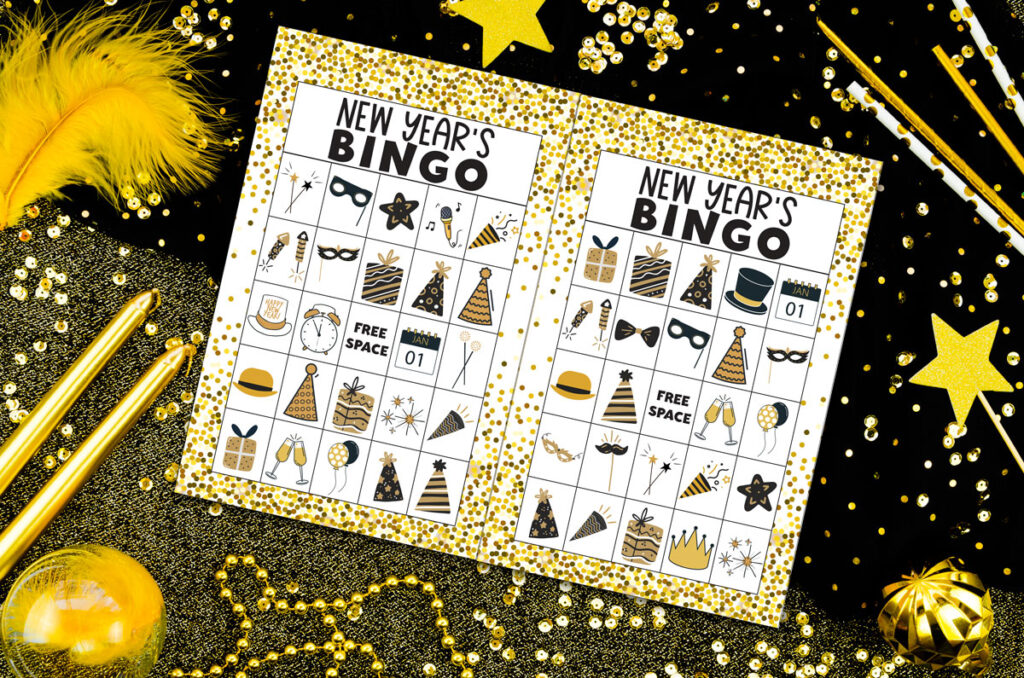 Bingo Card Printing Tips
If your printer can print borderless, choose that option. The card looks best if it is printed borderless. *Most* printers these days have that option.
Worried about Ink?
Look into the HP ink program and an HP printer that is instant ink ready. It has saved me SO much money on ink. You can read my full HP ink program review here to see if it'd be worth it for you.
How Many People Can Play the New Year's Eve Bingo?
Up to 40 people can play OR more if you have people play in groups (such as a child paired with an adult). There are 40 unique bingo card designs.
Bingo Chips
This set of Bingo chips on Amazon is super inexpensive. Or you can use cute mini erasers. Dollar Stores often have inexpensive options for Bingo chips (counters, bingo chips, erasers, counting cubes, counting bears, etc).
Ready to play? Get the set of free New Year's Bingo cards below.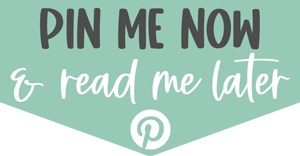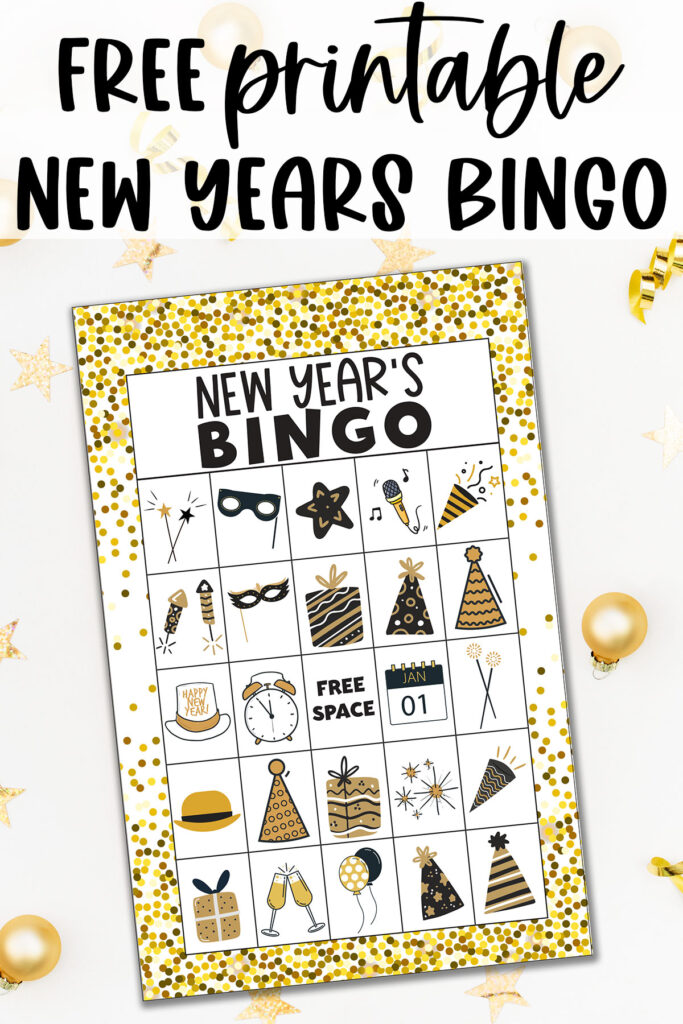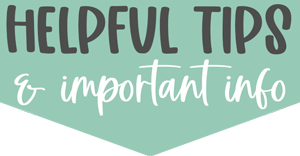 Tips for Downloading the Free Files
Below is an arrow that says Download Below. Underneath that is a large image that says Click to Download the free files.
Once you click that, you will enter the members-only password and click submit.
The page will reload the same image and now when you click the image that says Click to Download the free files, it will open the Google Drive folder containing the free files.
How do you get a members-only password?

You can sign up here to be a free Mom Envy club member.
The password will be sent to you within a few minutes. Make sure to check your spam and/or junk folder if you don't see it.
Already a member but forgot the password? Don't sign up again. Look at the end of any newsletter from me for the free password or just send me an e-mail here: [email protected]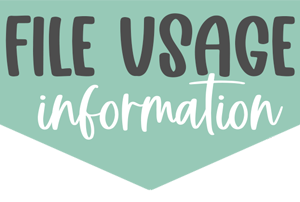 Copyright MOM ENVY 2021. Files may be used for personal use only. No commercial use of the file is available. Files may not be directly shared within Facebook groups, on websites, or in any other way. If using for educational purposes, the file may be printed and copied for classroom use. A link to the web page to download the files may be shared as well as one photo. The file may not be printed and then sold (including local yard sale sites and groups or at local craft fairs). The images may not be used in any way other than to share with a link to the original web page.