In need of a 2019 printable calendar? Look no further! I have created a blank printable calendar set for 2019 as well as one with cute embellishments. In addition, I have included a 2019 year at a glance calendar.
2020 Seasonal Calendar
Ready for the year 2020? I've got it ready for you! Click here to find the FREE 2020 Seasonal Calendar.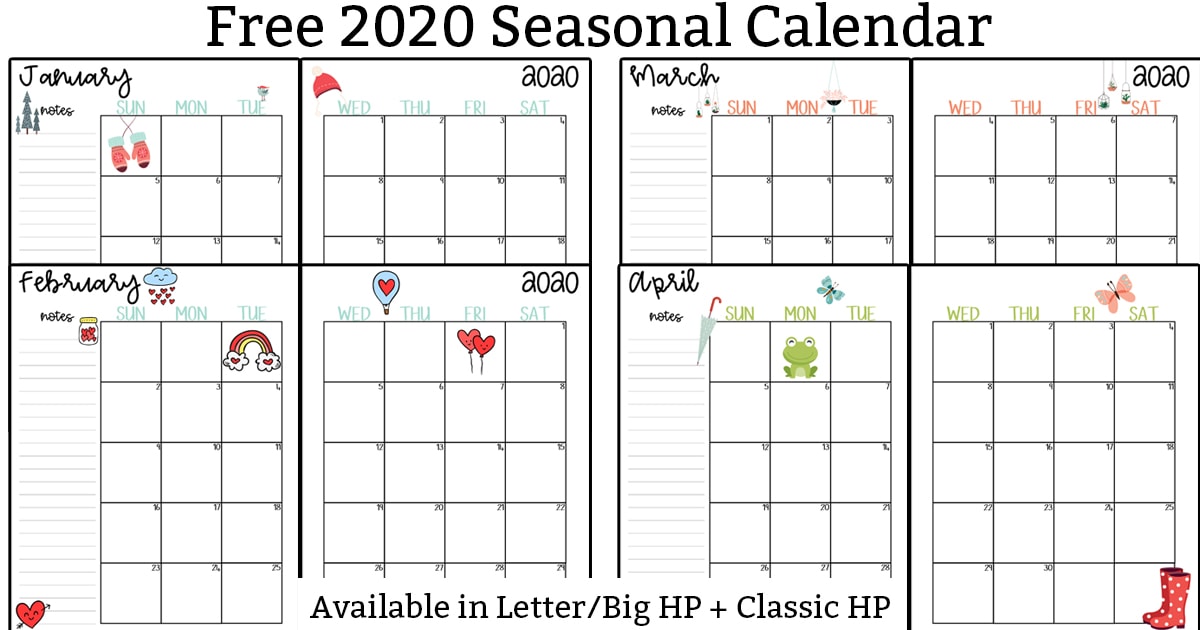 2019 Seasonal Planner Design
For each month, I have included clip art that is geared towards the season. For December, I created a calendar geared towards Christmas and a second one geared towards Hanukkah. Don't like clip art or like to add your own stickers? No problem. I have included a blank calendar for each month as well. The calendar is numbered already. The 2019 year at a glance calendar has no embellishments.
In need of a weekly and/or daily planner printable? I have a few options you can download for free here. If you pair the weekly planner with the monthly calendar, you have everything you need to make your own planner!
This calendar set is part of 24 Days of Mom Envy Freebies. Don't forget to stop by and check out the rest of the freebies I am giving away this month.
2019 Printable Calendar
Here is a look at the calendar. Download the files to see the images at full resolution.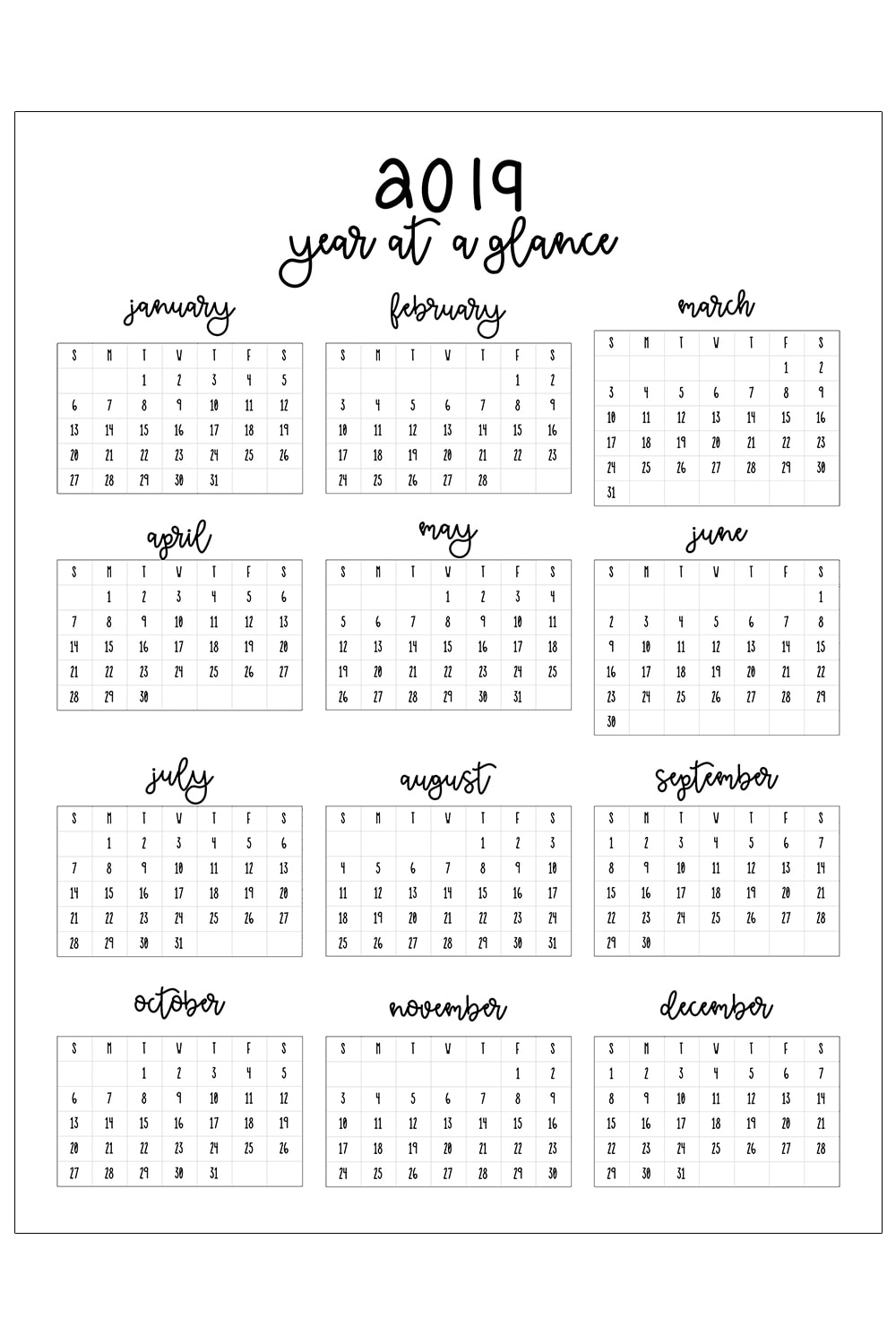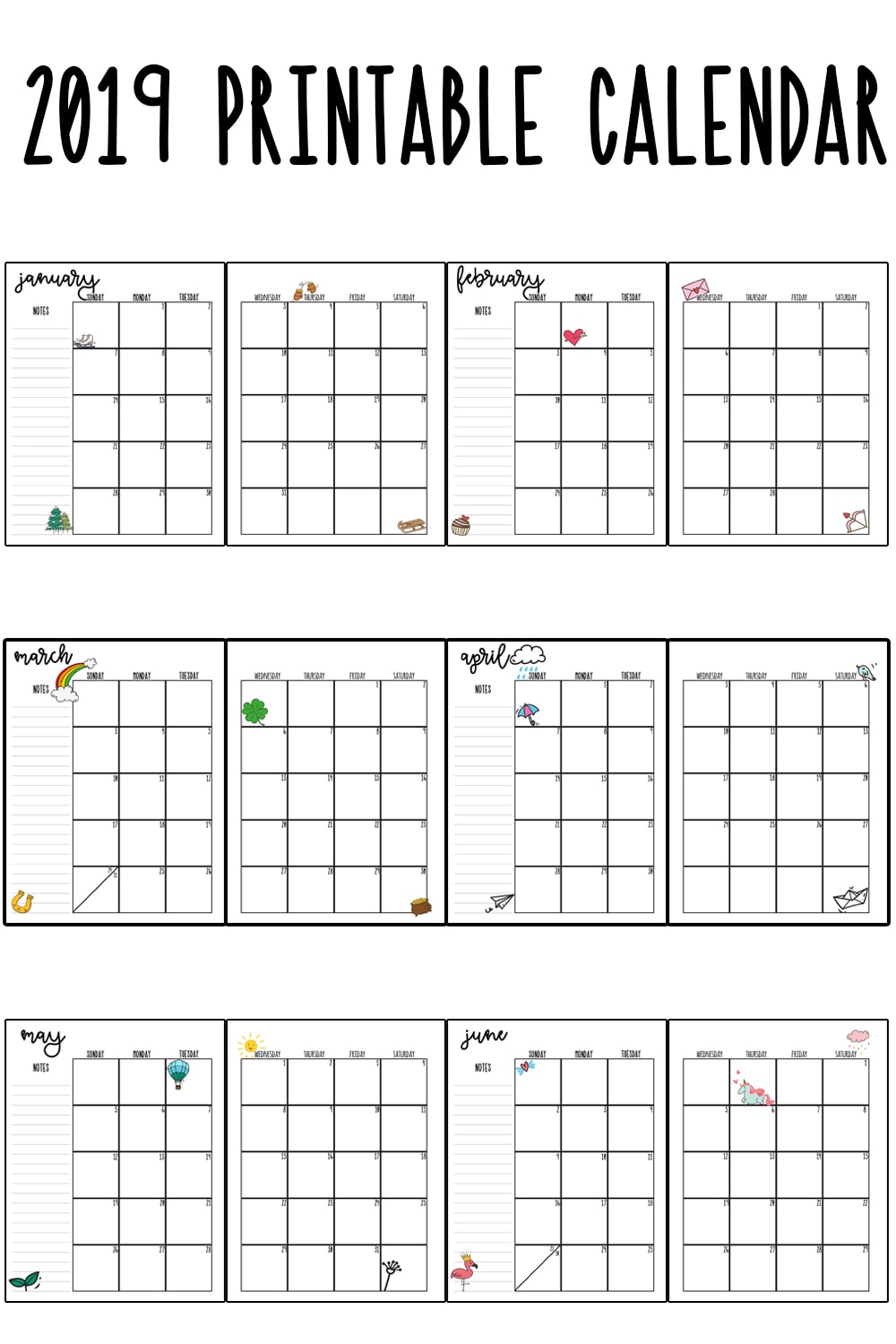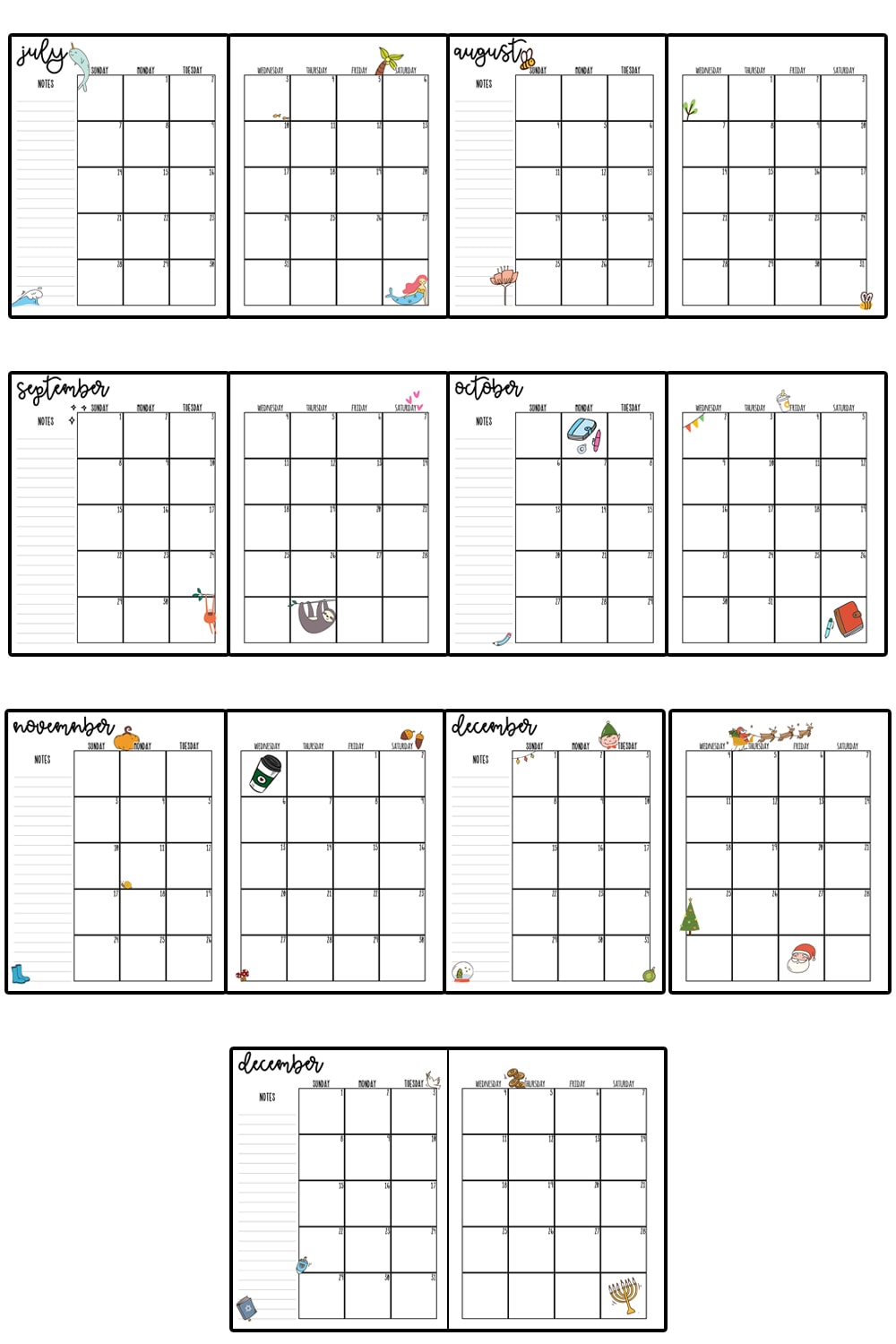 Not Your Style?
Is my calendar not your style? No worries! I have links to over 30 of my favorite FREE 2019 Calendars here.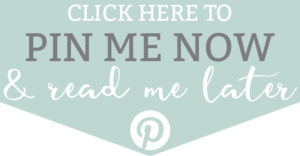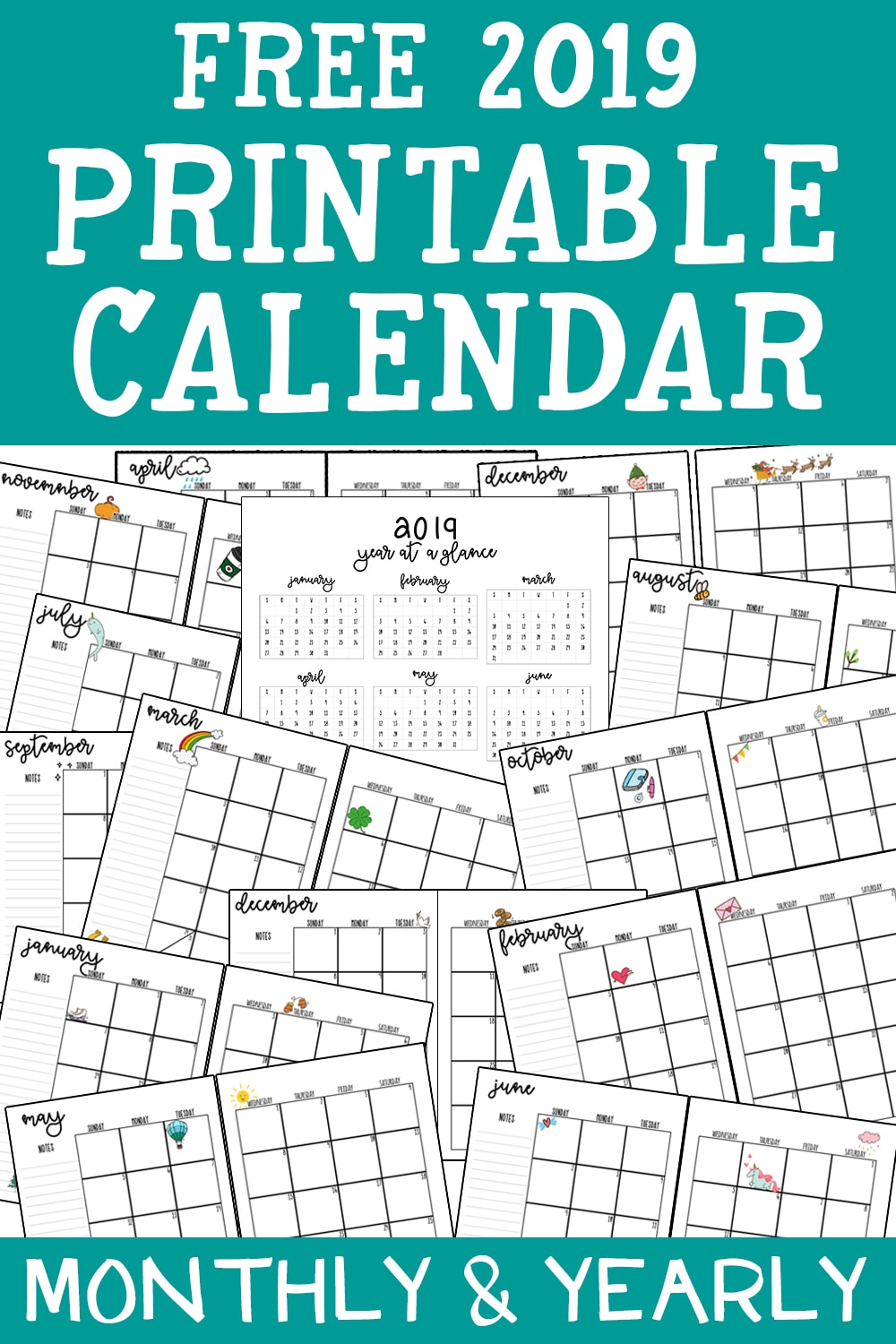 I am an affiliate for Amazon Associates and the HP ink program. You can check out my Amazon shop here.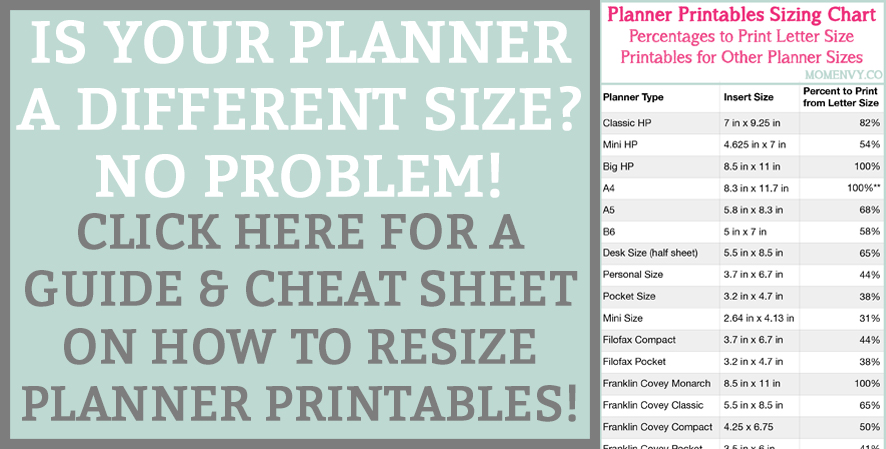 Want more FREE Planner Printables? Don't miss our other sets from the 24 Days of Mom Envy Freebies!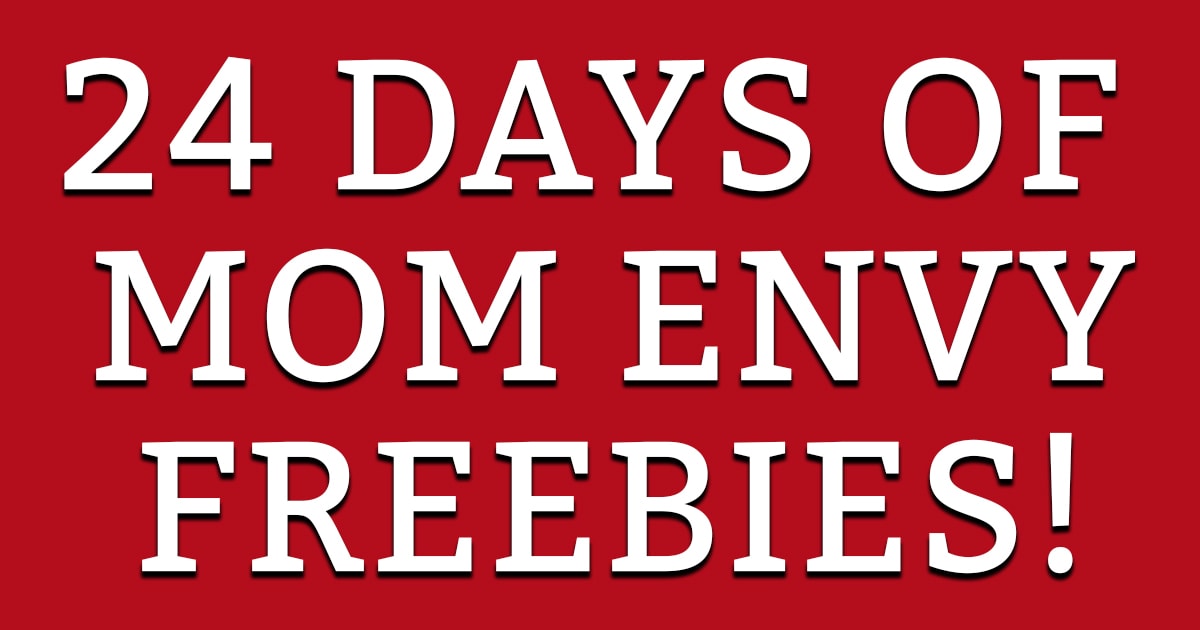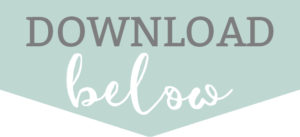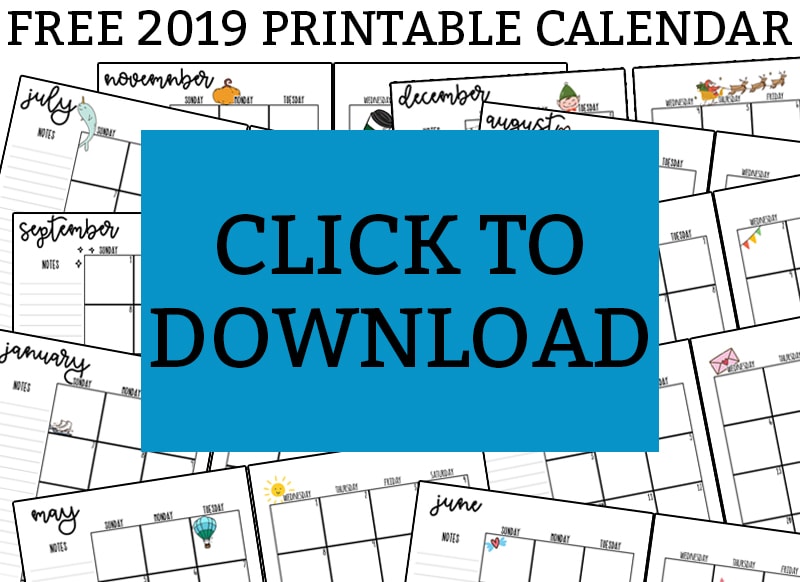 Copyright MOM ENVY 2018. Files may be used for personal use only. No commercial use of the file is available. Files may not be directly shared within Facebook groups, on websites, traced in Silhouette or Cricut program, or in any other way. A link to the web page to download the files may be shared as well as one photo. The file may not be printed and/or created using vinyl and then sold (including local yard sale sites and groups or at local craft fairs). The images may not be used in any way other than to share with a link to the original web page.