Looking to get a new weekly planner printable and daily planner printable? I have multiple new weekly and daily schedule printables to help keep your schedule on track. These freebies can help keep track of your appointments, meetings, tasks, and to-dos.
There are three different daily planner printables, a one-page weekly planner insert, and multiple two-page spread weekly planner printables. You can mix and match the left and right side (3 different styles each) to make a weekly spread that works for you.
These printables paired with the other family binder printables, allow you to make your own complete planner right from home! Let's see the options for the weekly and daily templates below.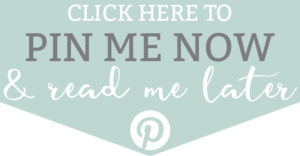 Weekly Planner Printable and Daily Planner Printable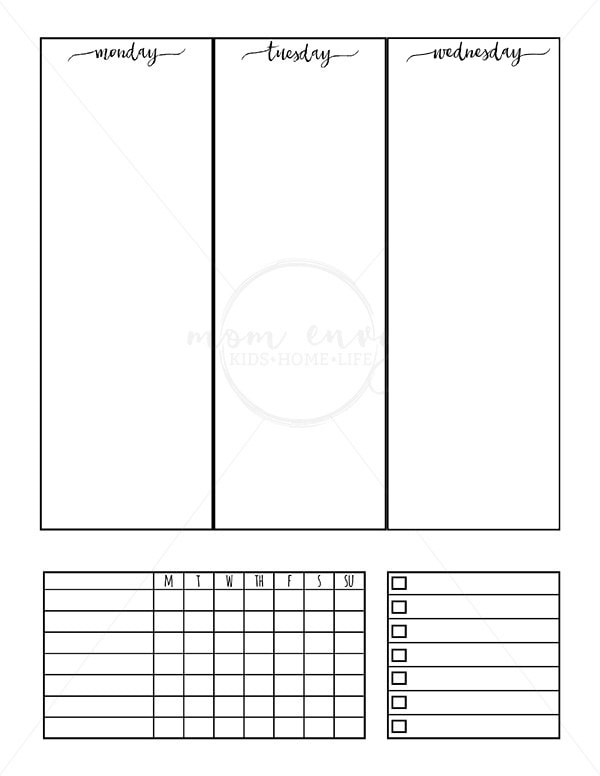 The Weekly Planner Printable and Daily Planner Printable set includes:
Daily planner insert -3 different single page designs
Weekly planner insert – single page – 2 different designs
Weekly planner spread – 3 different left pages and 3 different right pages
As an Amazon Associate, I earn from qualifying purchases. I am also an affiliate for the HP ink program. Click here to read more.
Notes on Using the Printables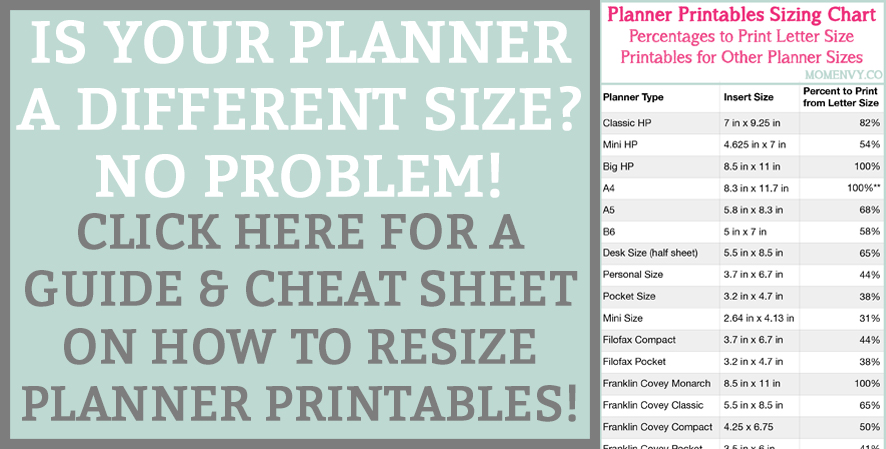 File Usage Information
Please Note, all Files on Mom Envy are for personal use only. Files may not be resold, modified, or used commercially. Sharing the file for free or for money on Facebook groups is prohibited (you can share a picture and link back to the post). Sharing the link, my site's name, and one picture on a blog post is okay, as long as the entire text of the post and the actual files are not shared. If you are interested in selling them commercially, please contact me directly.