Today You've probably noticed, my posts and interactions have been low the past 2 weeks. For the first week, my husband and I were away on an Alaskan cruise (noticed I didn't mention Carl – I
bawled
cried just a little at the airport). And then this week, I have been trying to get our lives back on track (which hasn't been easy with my teething little guy who has decided to cut his nap-time in half). I had enough posts schedule through our trip and thought I would easily pick right back up after we got back… man was I wrong! Things will pick back up here this week.
If you have ever thought about going to Alaska, do it. People aren't lying when they call it the trip of a lifetime. We had the most amazing time. I am sharing my Alaskan cruise review in hopes to inspire you to want to adventure to Alaska (especially those of you that are considering it but just aren't sure if you'd like it. Trust me – you'll like it.
Have you ever gone to Alaska? Which ports did you stop at?
Our trip went as follows:
Day 1: Seattle, WA/set sail for Alaska
Day 2: At Sea
Day 3: Juneau
Day 4: Skagway
Day 5: Glacier Bay
Day 6: Ketchikan
Day 7: Victoria, BC (this got cancelled due to weather/high winds)
Day 1:
Seattle, Washington
We got in the night before our ship set sail so that we could get up early and tour Seattle. We had breakfast at Lowell's in Pike's Place Market . Because our bodies were still on Maryland time, we were able to get there super early when the restaurant was just opening. Our seats were on the top floor over-looking Puget Sound. Our breakfast we delicious and the service was wonderful, too. It was the perfect start to our vacation.
Then we went on the monorail over to the Space Needle. We could even see our ship ready to set sail!
Then we checked out of our hotel (so glad for late check-out!) and headed to the pier. We were sad to have to leave Seattle so soon. There is so much to do there that we didn't get to experience. We really do hope to be able to travel back there one day.
We cruised with Princess on the Golden Princess. Our room was surprisingly spacious minus the bathroom (as to be expected). If you want any more information specifically about the ship, send me a message!
Day 2:
At Sea. We spent the day playing trivia, sitting out on deck, touring the ship, etc.
Day 3:
Juneau, Alaska
This was by far our favorite day of the trip. We went whale watching, on a tour of Mendenhal Glacier, and ended our day at the tourist bar, The Red Dog Saloon. We saw SO many whales eating and then diving into the water (which meant lots of great tail pictures). I have never done anything like whale watching so I felt like a total kid standing there. The glacier was spectacular and the bar was the perfect ending to such a great day. If you're ever in Juneau, you have to at least stop in and have one drink – it's so much fun.


















Day 4:
Skagway, Alaska
In Skagway, we took the White Pass Summit Bus Tour and Train Ride. Again, we had an incredible day. The bus tour took us through Skagway into Carcross, Canada (where we stopped at various spots including our favorite, Emerald Lake. In Carcross, we had lunch, went to a museum, and got to see sled dogs (including one who just had puppies). While on the bus ride, we saw a black bear and a moose (in Canada of course!) Next, we went on the train ride. The White Pass/Yukon Railroad was built in 1898-1900 during the Klondike Gold Rush. The train climbs 3000 feet. The track is so narrow there are parts where it travels right on the edge and when you look down, it looks like the train is going to ride right off of the rails. We ended our day in town shopping and checking out the train's snow plow that was used up until 2001.
Day 3 also happened to be my 30th birthday. I couldn't think of a better way to spend my birthday than in Alaska (and Canada)
Day 5:
Glacier Bay, Alaska
When you head into Glacier Bay, you do not dock. Instead, the ship cruises slowly through the bay, traveling to multiple glaciers. On our way into the bay, we were greeted by a friendly whale that was "playing" with the ship (waving, breaching, eating, diving, etc). The glaciers were absolutely breath-taking. I have never seen anything like them in my life. The glaciers were doing a ton of "calving" (which is when ice falls off of the glacier).
Supposedly it is rare to see as much calving as we did. Even though it was freezing (we were in multiple layers with gloves and hats on), it was worth standing on top of the ship for hours watching the glaciers and animals (whales, otters, sea lions, and Eagles).














Day 6:
Ketchikan, Alaska
Originally we had planned to go salmon fishing in Ketchikan. Unfortunately, we were too early in the season. If you go on an Alaskan cruise at the right time, I would suggest doing something that involves salmon because we heard they are the best excursions. For our excursion, we went on a rain forest walk, watched a totem pole carver, and visited a bird and reindeer sanctuary.
My favorite part was feeding the reindeer. The people in my group had no real interest in feeding them, instead they just watched. This meant I got to spend the entire time we had there feeding the reindeer. They were so sweet and adorable. We also had a black bear run right over the trail behind our guide (which spooked him the rest of the tour). It poured down raining which meant excursions returned to the ship late which made the ship disembark late. Due to this and very high winds overnight (up to 70 mph), we were unable to dock in Victoria, British Columbia.
If you want any additional information about our trip, including Princess cruise-line, send me an e-mail and I would be glad to answer any questions you have!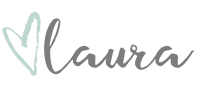 *I was in no way paid nor did I receive a discount for my review of our Princess cruise to Alaska. We just had a wonderful time and thought I would share our adventure to encourage other people to travel there as well.
Save
Save
Save
Save
Save
Save