Get this best teacher SVG free file to make a thoughtful gift for your favorite teacher. Use your craft machine to create a custom gift just for them.
Free SVGs are a great way to save money. When it comes to teacher gifts, it can be difficult to always have to keep putting money out (especially during the busy holiday season).
Or, maybe you'd like to craft a small gift to add a gift card to. Honestly, gift cards are always perfect gifts for teachers. But, adding in an extra small personalized gift is a great extra. It truly adds a special touch.
Teachers have such a big heart and work so hard – they work countless hours above what is required, use their own money for supplies, have the additional mental load of worrying about their students in addition to their own family, they tackled distance learning, and so much more. As a former teacher, I love to do anything to show a teacher how much we appreciate them.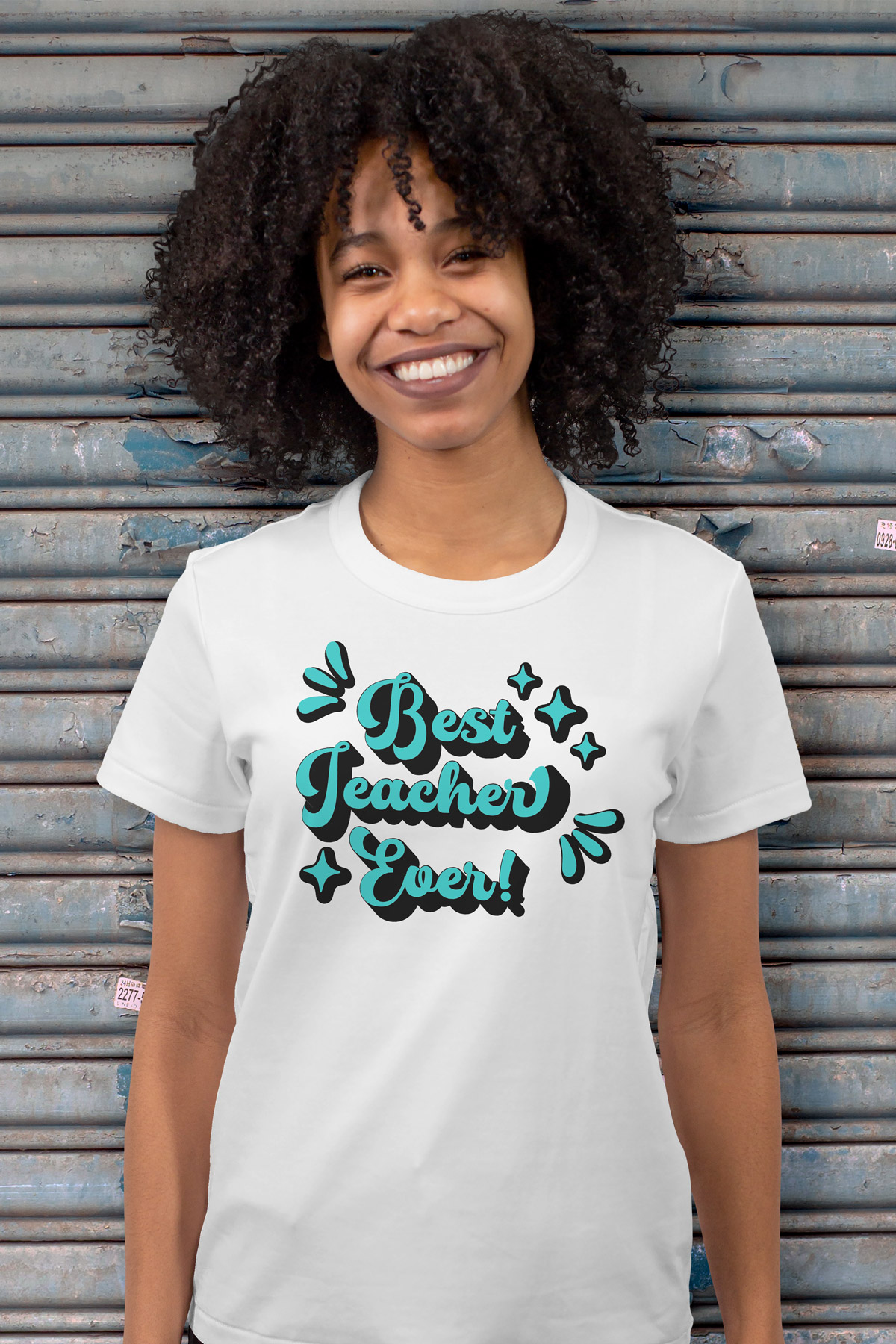 As an Amazon Associate, I earn from qualifying purchases. I am also an affiliate for the HP ink program, ShareaSale, and CJ Networks. Click here to read more.
Teacher appreciation week, holiday time, and the last day of school or end of year time, are the perfect time to use this free SVG file. It'd be perfect to make teacher appreciation gifts for a whole teaching staff. The free SVG cut files will help you keep the costs lower as you won't have to purchase a file and you can create something handmade.
Unless your child has had the teacher before, I would not suggest using this file for early days of school. Even though they may be the best teacher, ever… your child hasn't spent enough time with them yet. Instead, wait until you've been in school longer.
No matter if you're Cricut users, Silhouette users, or use another type of craft cutting, the cut files should work for you. In addition, even if you don't have a craft machine, you could still do something with the PNG files.
What Does the Best Teacher SVG Look Like?
Here is an example of what the best teacher cut file looks like on it's own.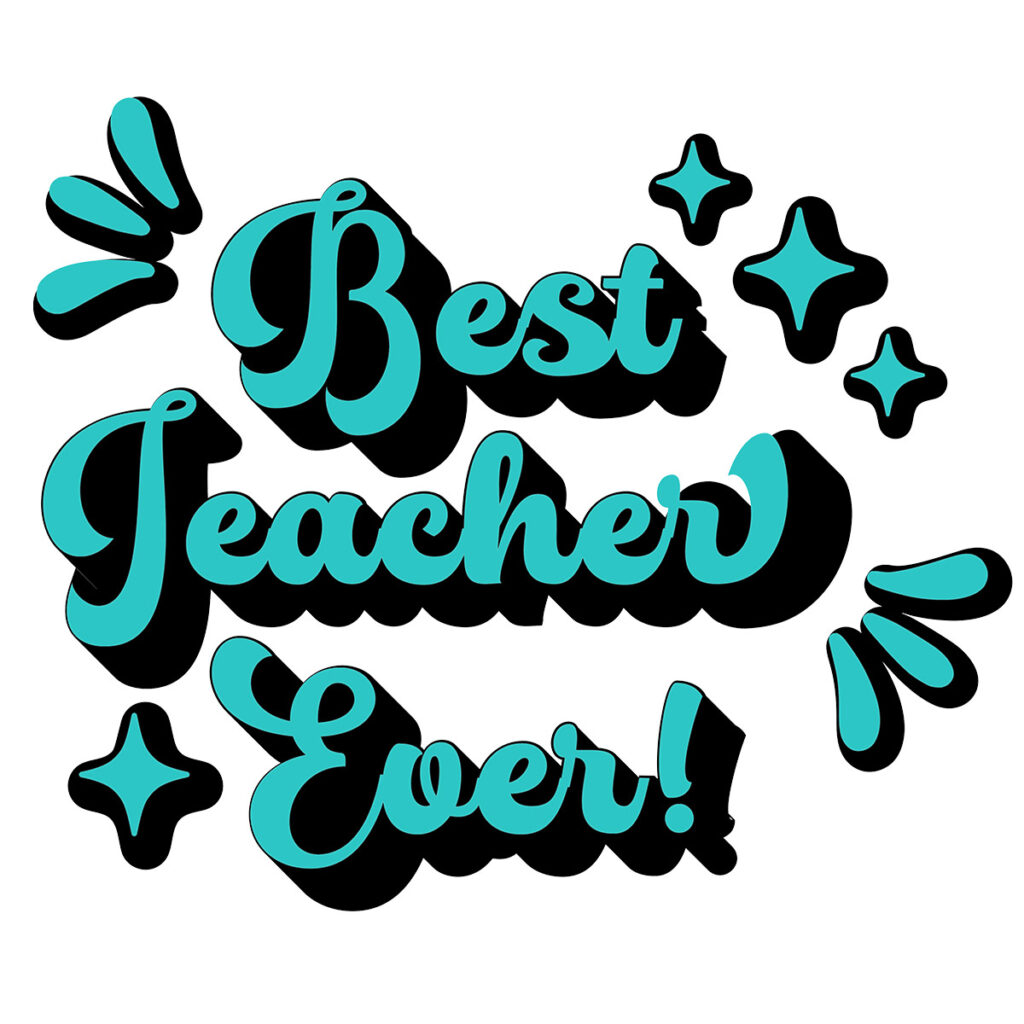 2 Free Teacher SVG Cut Files Options
Since this is a layered project with a large shadow layer, I created two file options for you.
The first is just a simple sign design where all of the layers are grouped together.
The second is a file for each of the two different layers. I know for some people, using their crafting machine is still difficult. Using the separate layer files is a lot easier for many people.
Plus – the two layers are actually really easy to layer once you have cut both of them. Because the shadow layer is so large, you don't have to worry about layering them perfectly. I did a couple of projects and they turned out slightly different each time but they still both looked great!
What Programs can I Use the Free Cut Files with?
You can use any craft cutting machine that can cut an SVG or PNG file. This includes:
Silhouette Studio
Cricut Design Space
Brother's Canvas Workspace
Siser's Leonardo™ Design Studio
Sure Cuts a Lot
What Craft Machines Can I Use?
You can use any of the craft machines that can cut an SVG or PNG files. This includes:
What File Types are Included
PNG files
Silhouette Studio files
SVG files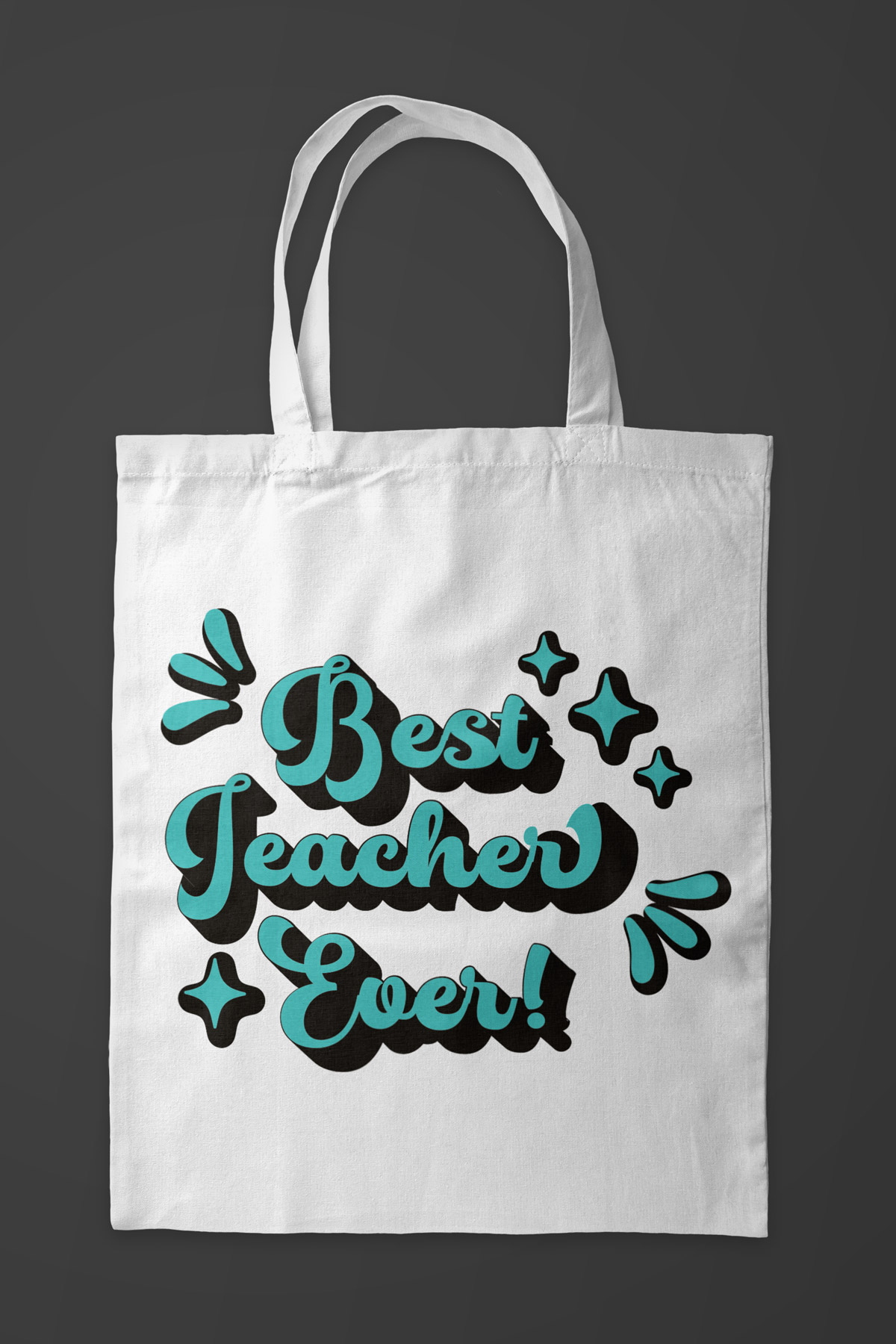 What Type of Projects Can I Make with the Cut Files?
The projects you can use this free cutting file with are endless. You will just need to find whatever craft supplies you need for each project. Here are some great gifts you could make.
tote bags
coffee mugs
water bottles
t-shirt
stickers
vinyl decals
card (use the file to make a custom card)
adhesive vinyl on a bin or bucket
sign
gift bag
gift tag
gift box
drinking glass
vase for flowers
socks
hat
cake or cupcake topper
… and more!
What can I Use the PNG Formats for?
The PNG files are people who would like to use the file within a printable project such as a card, sticker design, etc. They have a transparent background so they can easily be placed into a unique design. But, the color of the PNG files will not change.
Use Other Colors for Craft Projects
Just because the images are showing the words in blue and black, it doesn't mean those are the color you need to use. Remember, you can choose any vinyl and paper colors you'd like!
How do I Download the Files?
You can get the digital download here or you can get the digital files at the end of this blog post. Just click the Click to Download image.
Can I sell a Physical Product with the Designs on them?
No, sorry. These files are for personal use only and can not be used commercially. I do not sell a commercial use license for these designs at this time.
Personal use means that you can not redistribute the file itself or create physical or digital products with the files. But, you can share a link to the blog post and include one image.
Can I Gift Someone a Shirt or Physical Item with the Designs on Them?
Yes! Gifting of course is allowed. You can make any physical product you would like with the free teacher SVG files. You just can't sell anything with the design for profit.
Teacher Friends
Just because this file would typically used by parents of students, it can also be used by people to create something for their friend. Maybe you're a teacher and want to make something for a co-worker, or your best friend is a teacher and been having a tough time lately and you want to lift their spirits, or you want to make something for your teaching staff.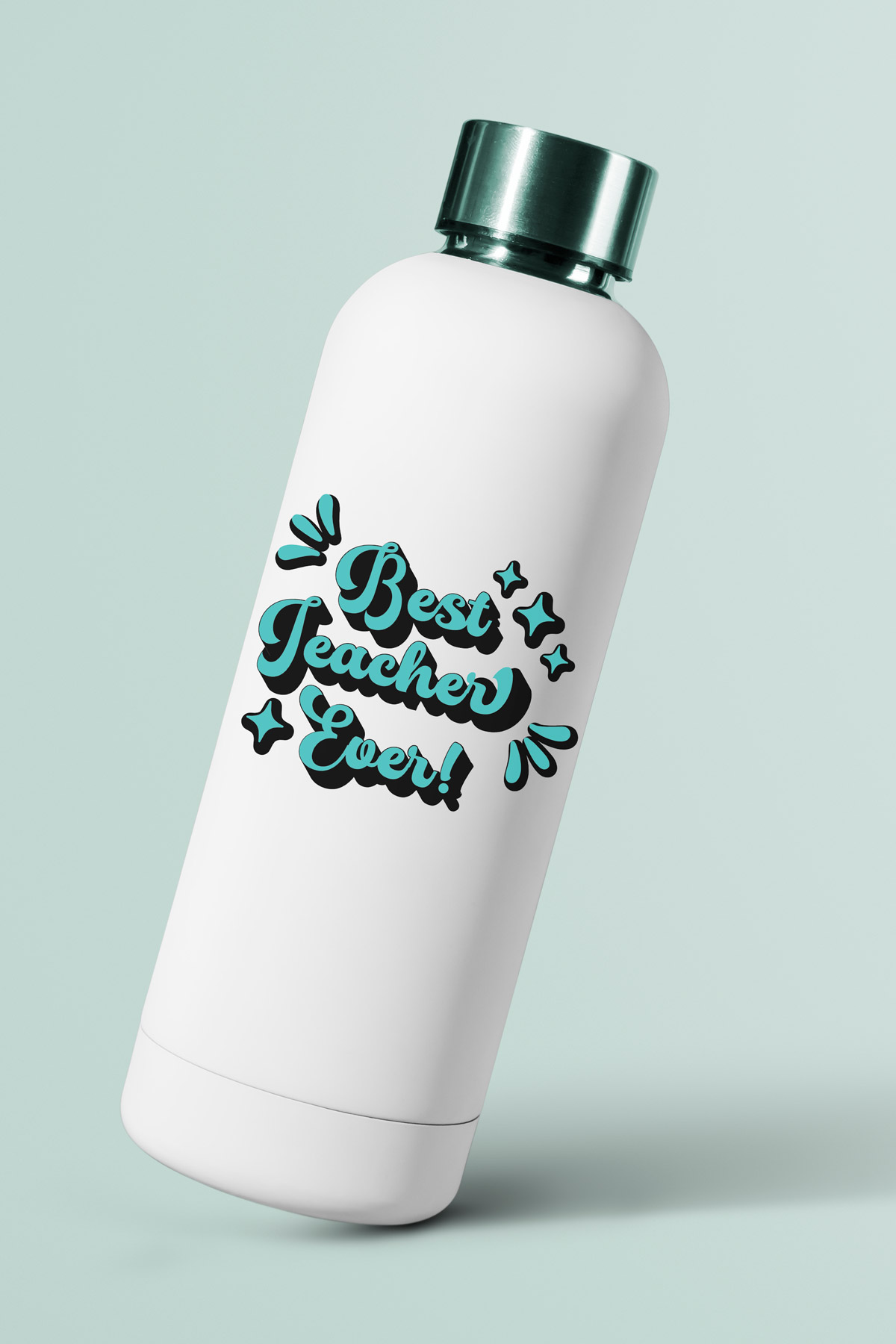 Tips and Tricks for Cutting Vinyl Designs
Thinking of purchasing a cutting machine? Check out my post on Silhouette vs. Cricut craft cutting machines.
What type of vinyl should I use?
This type of file requires heat transfer vinyl to make t-shirts. I do not suggest using printable vinyl for this design as this design can easily be made with standard heat transfer vinyl.
While many people have an okay experience with Cricut vinyl, I suggest using a higher-quality vinyl. My favorite is Stahls CAD-CUT premium plus. It takes a bit to figure out the cut setting but it melts into the shirt beautifully. My second favorite vinyl is Siser Easyweed vinyl.
What file should I use for my machine?
It depends on the type of file your machine takes.
If you have a Silhouette machine, you can use the Silhouette Studio file or the SVG file.
If you have a Cricut or other brand of cutting machine, most often the SVG file should work.
Want More Free SVG Designs and Free Printables?
Check out all of my free SVG Files and free Silhouette files. You can find all of our free files here. Many are craft-machine friendly.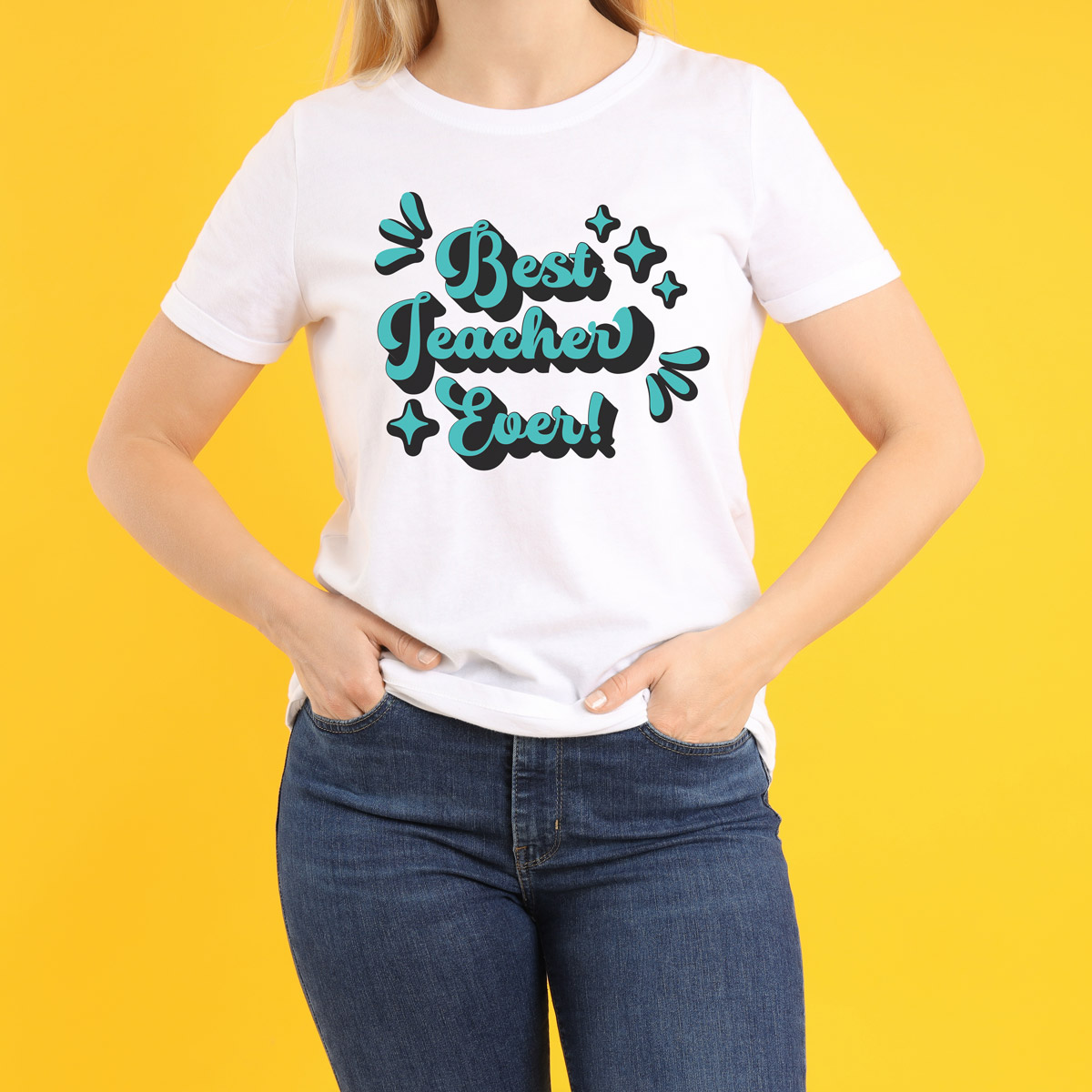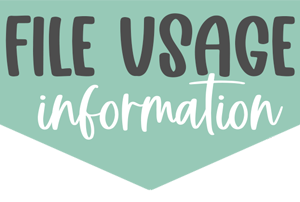 Copyright MOM ENVY 2022. Files may be used for personal use only. No commercial use of the file is available. Files may not be directly shared within Facebook groups, on websites, or in any other way. A link to the web page to download the files may be shared as well as one photo. The file may not be printed and then sold (including local yard sale sites and groups or at local craft fairs). The images may not be used in any way other than to share with a link to the original web page.