Add these free bunny bait printable tags to a little bag of homemade bunny bait for a quick and easy DIY Easter gift for kids. I love anything that helps add to the magic of holidays. Bunny bait will definitely add a special touch to anyone's Easter traditions.
Bunny bait has become popular in crafting groups but often times it is put into a little glass jar or tube. When I went to make some for my kids, I found it hard to find. All of the Dollar Tree stores near me were sold out and ordering them from Amazon meant ordering way too many. So instead, I came up with an alternative using little plastic baggies instead.
These tags are so easy to make yourself at home. There is no need for a cutting machine (although you can use one). All you need to do is print them, cut them out, fold them over, and attach them to the bag of your choice.
In addition to being an easy DIY gift, it makes a great Easter party favor as well. Just make sure to give it BEFORE Easter. You don't want to place it in an Easter Basket unless you'll be giving the basket ahead of Easter morning.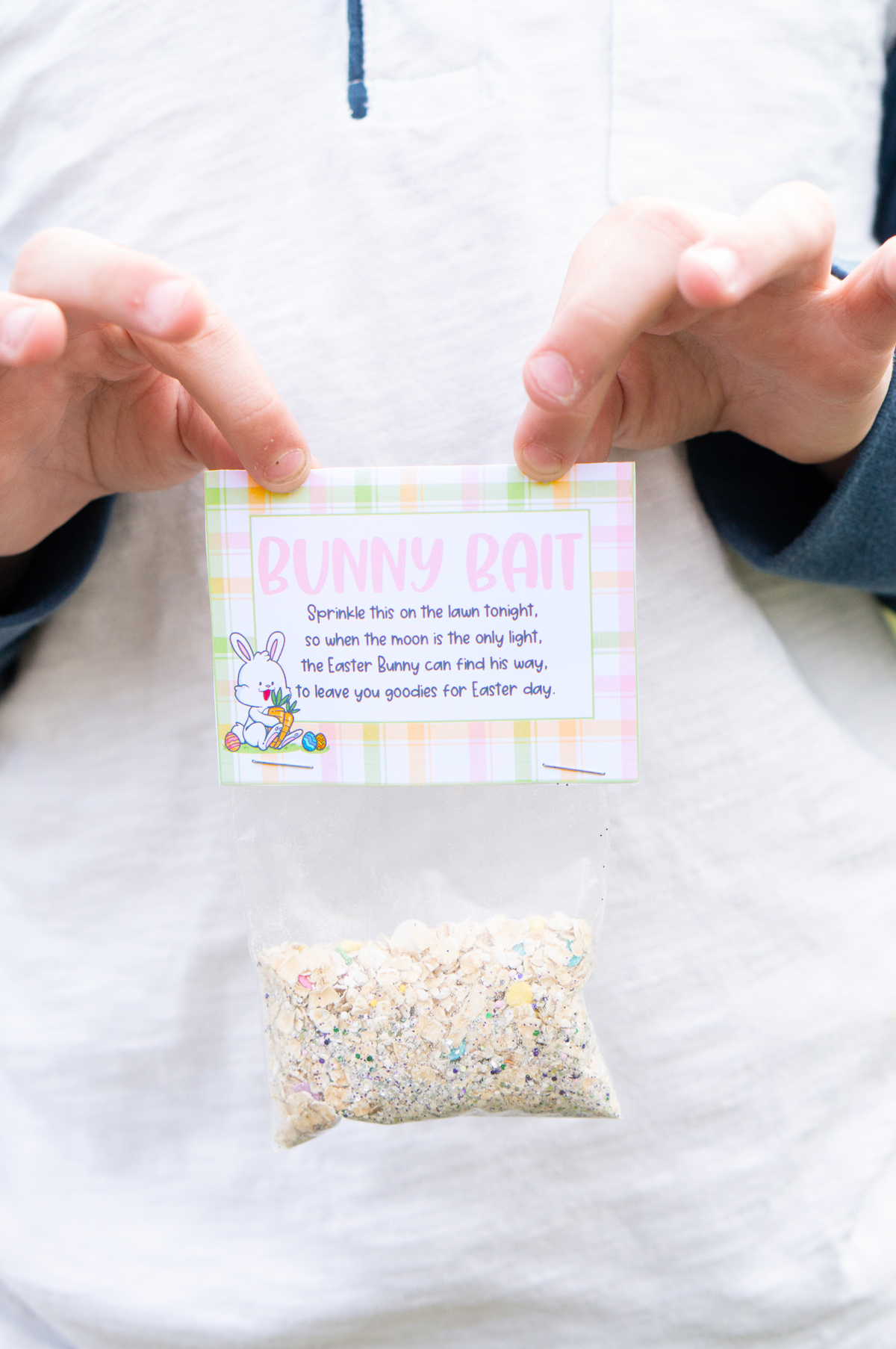 As an Amazon Associate, I earn from qualifying purchases. I am also an affiliate for the HP ink program, ShareaSale, and CJ Networks. Click here to read more.
What is Bunny Bait?
Bunny bait is a mix of oatmeal, glitter, and sprinkles. Children are supposed to sprinkle it on the lawn the night before Easter to help guide the Easter Bunny to their home.
Is Bunny Bait Edible?
No! This bunny bait is not the edible kind. You're thinking of the delicious Easter recipe which is not the same as this bunny bait.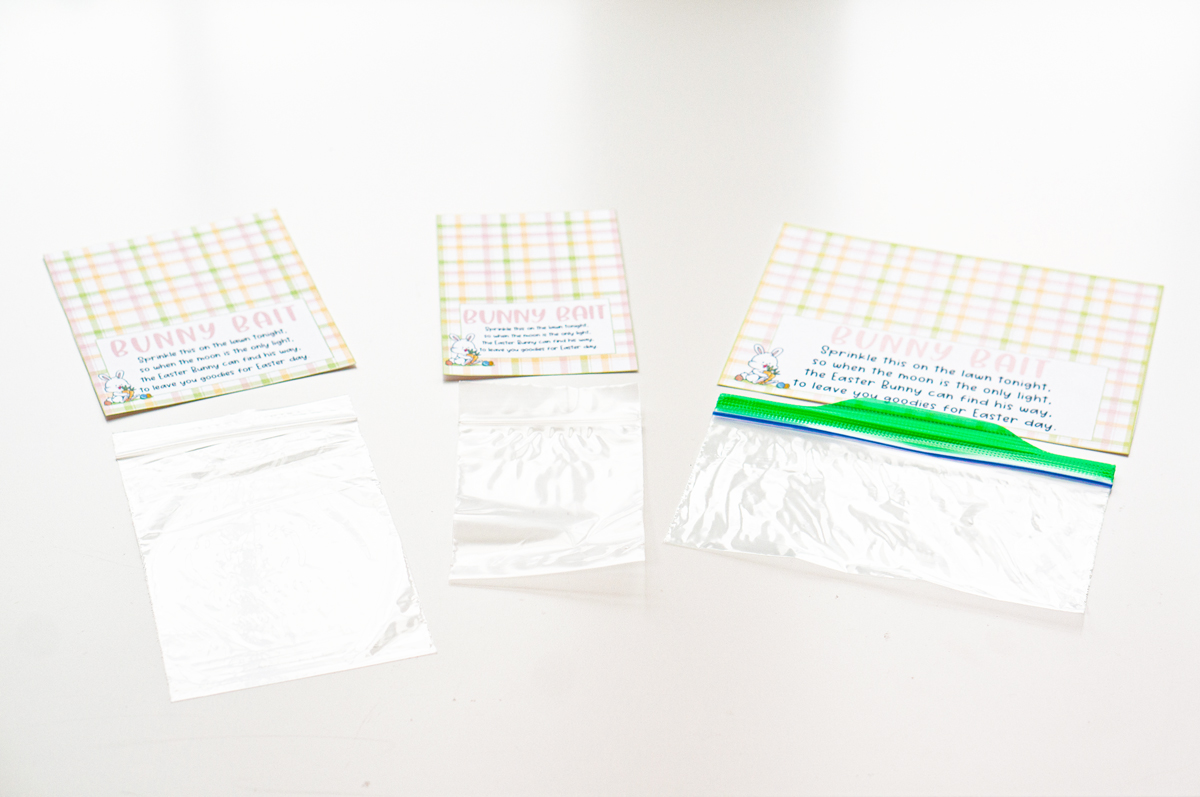 What Size Do the Easter Gift Tags Come In?
The tags are designed to fit 3 different baggie widths. They are slightly larger than the width of the bag. The bag sizes they are made to fit are:
3 inch bag
4 inch bag
Sandwich bag
What Format does the Digital File Come In?
PDF file
PNG file
Silhouette file
Can I Edit the Tags?
No, it is a non editable pdf. It is not an editable template.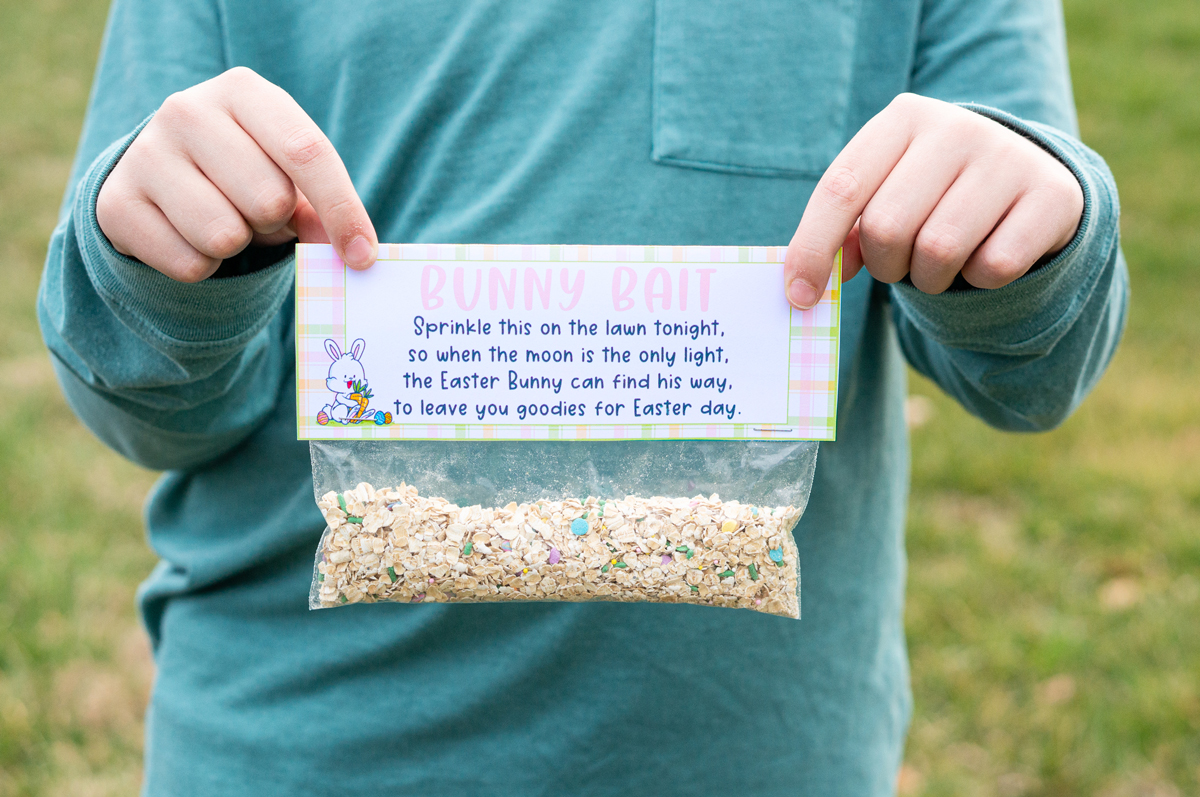 Can I use a Cutting Machine to Cut the Tags?
Yes! You can use the Silhouette Studio file with a Silhouette machine and the PNG file with a Cricut.
Where Can I Download the Digital Items?
You can get them as an instant download here from Google Drive or at the end of this blog post. You do not need to enter an email address, it is an instant download.
However, if you'd like access to the other 200+ free files on my site, click here to subscribe by email to my free Mom Envy club.
Can I get the Tags in a Custom Size or Different Format?
No, I do not offer custom design requests. Since this is a free printable product, I am unable to customize the product for free.
What Should I Print the Digital Template On?
Use white cardstock for best results.
Where Can I Print the Easter Bunny Bait Tags?
The free printable tags can be printed on a home printer. Or, you can send them to a local print shop (which would only be a small additional cost to get done).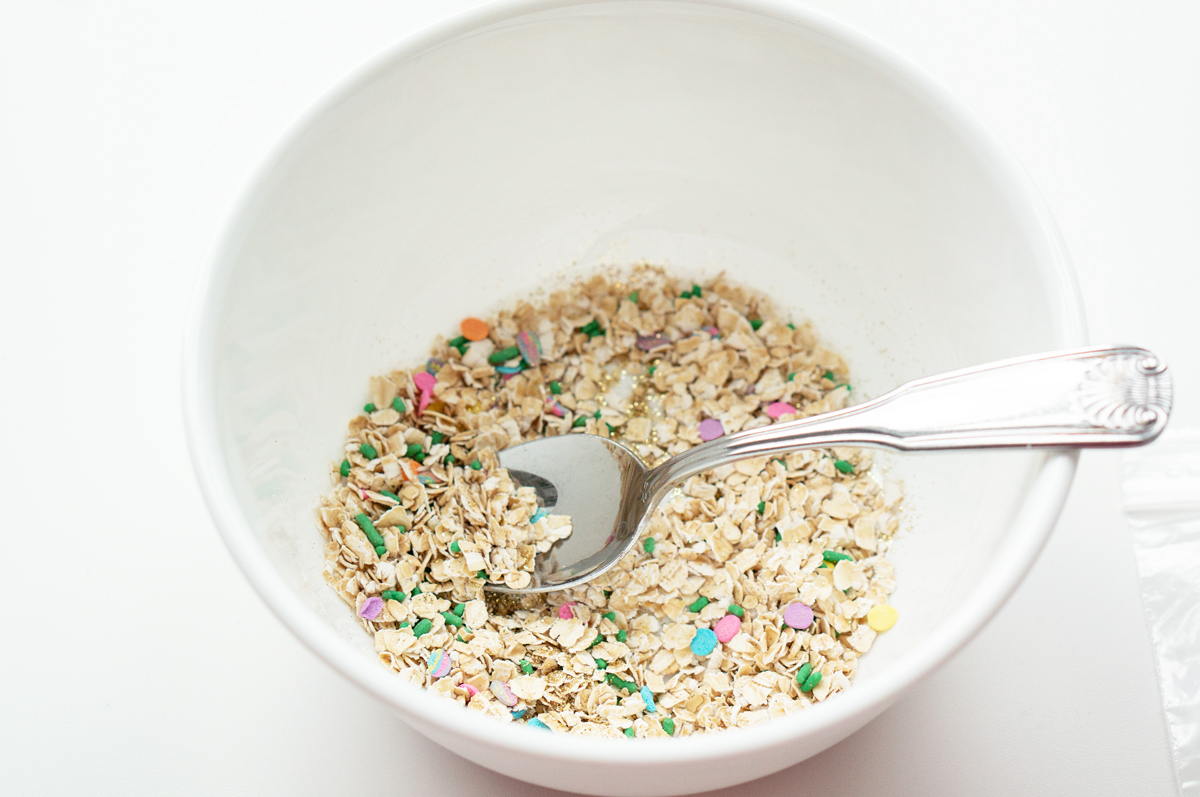 How Do You Make Bunny Bait?
All you need to do is mix 3 ingredients. I just did it by sight – I started first with oatmeal and then added sprinkles and glitter until it looked right.
Oatmeal
spring-colored sprinkles
Glitter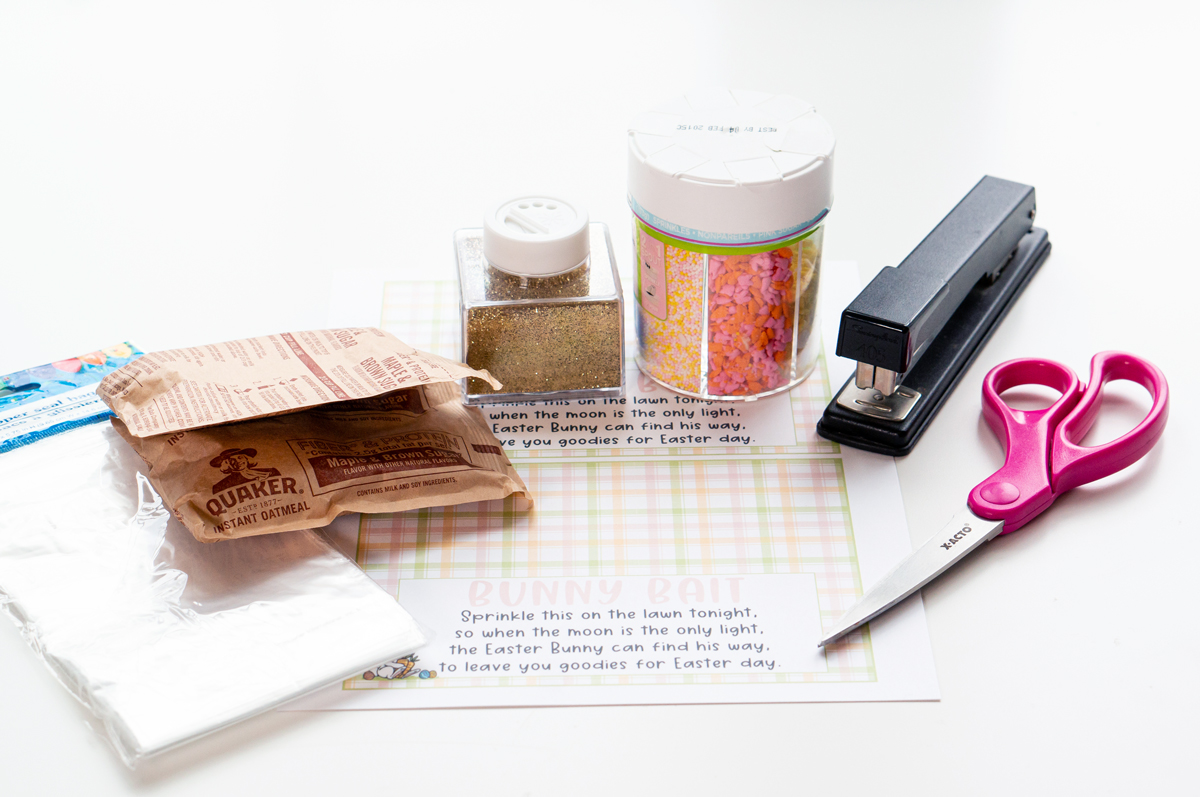 Materials Needed for Bunny Bait Bags
Directions: How to Put Together the Bunny Bait Bags
1.Download the bunny bait printable tags in the size of your choice. Click here to get the files.
2. Print the tags on white card stock on any type of printer.
3. Cut out the tags.
4. Mix the bunny bait.
5. Fill the bags with bunny bait.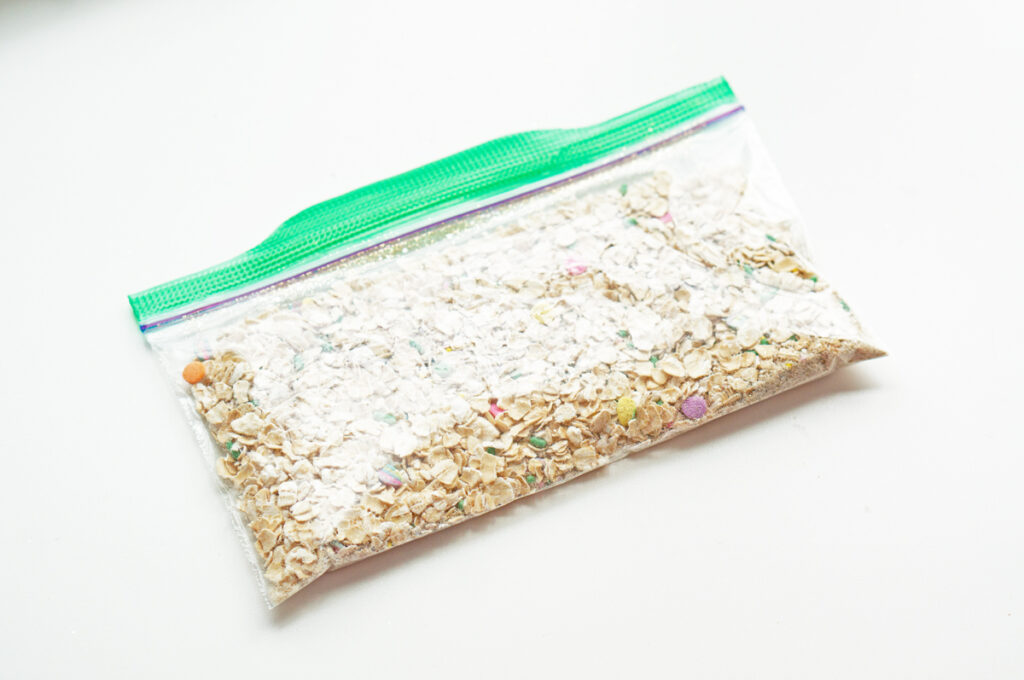 6. Fold the tags in half hot dog style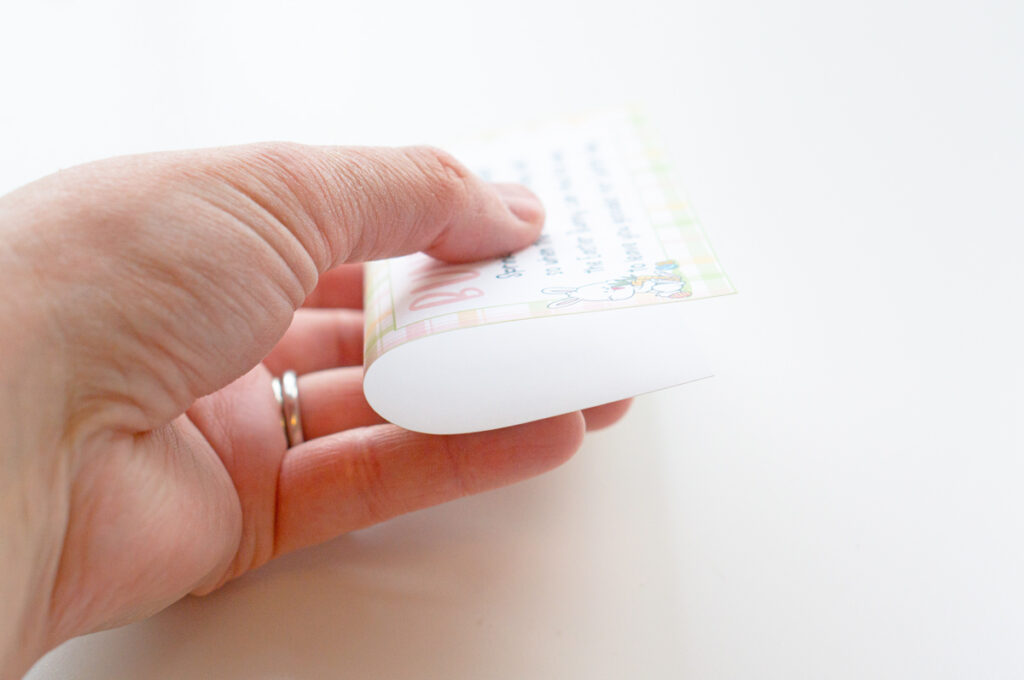 7. Place the tag over the seal of the bag so that the bag is in-between the folded layers of the tag.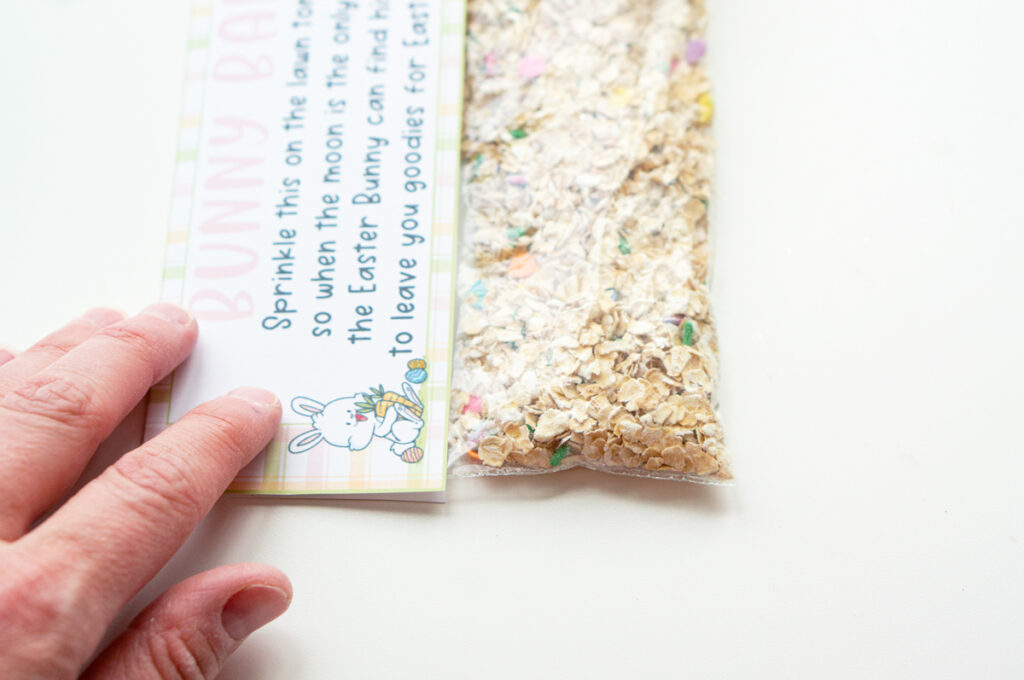 8. Staple the tag onto the bag.
9. And you're done! Repeat for any bags needed.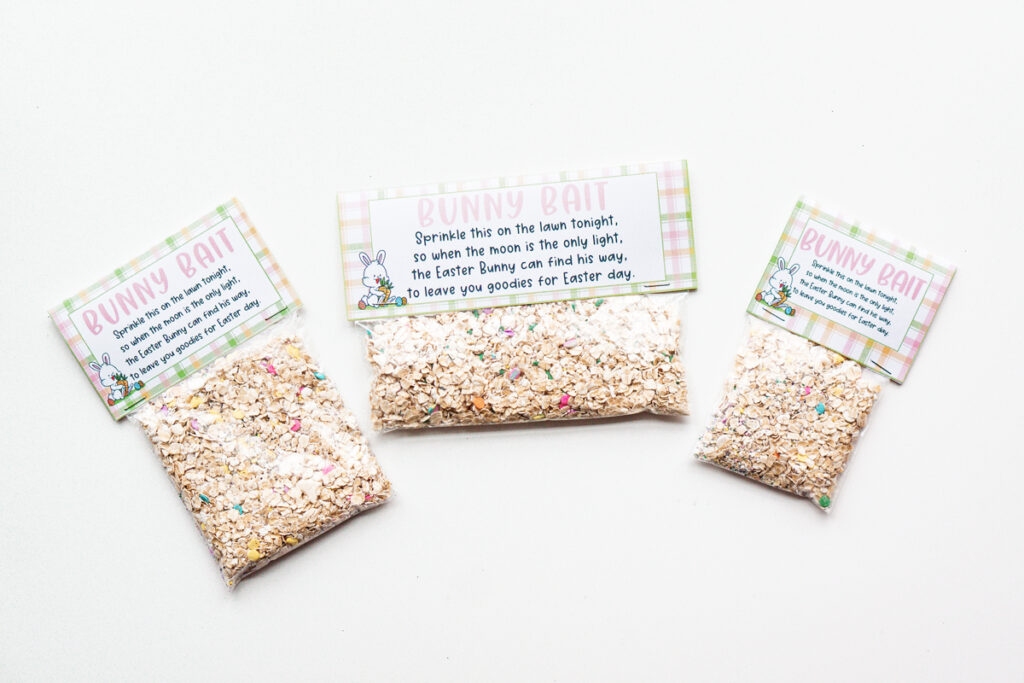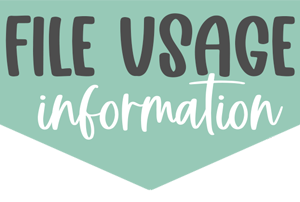 Copyright MOM ENVY 2023. Files may be used for personal use only. No commercial use of the file is available. Files may not be directly shared within Facebook groups, on websites, or in any other way. A link to the web page to download the files may be shared as well as one photo. The file may not be printed and then sold (including local yard sale sites and groups or at local craft fairs). The images may not be used in any way other than to share with a link to the original web page.