I know there are so many coupon books out there already, but I thought you could use more!
Last year, I created this coupon book for my husband. Since it was his first Father's Day, I went all out with custom cutesy gifts from Carl and Cosby. At the time, I wasn't blogging so I never shared them with anyone and didn't even think to take pictures (oops!).
What did you give your husband for his first Father's day? I found the first year to be a lot easier than this year. This year, Carl is at an age where hand and footprint crafts aren't really possible (too wiggly) and it seems I used up all of the good ideas that I found on Pinterest last year.
Not sure what coupons to include? Don't worry! I included a bunch of pre-made ones with coupons on there.
Want to add your own custom task? No problem either. I've got blank templates, too!
Father's Day Coupon Book How-To
Materials:
Printer
White card stock
Scissors
Single hole punch
1 brad or ring
Crayons (if desired: for kids to draw pictures on the coupons)
Directions for the Father's Day Coupon Book:
Print the book.
Cut out the desired coupons. I butted the coupons against each other to save cutting time.
Using the blank pages, you and the kids can create your own coupons.
If desired, have kids draw pictures on their coupons to represent each one.
Use a single hole punch to punch the coupons on the top left corner.
Use a coupon that you have hole-punched as a guide for the other coupons.
Stack the coupons on top of each other.
Slide a brad or ring through the holes and you're done!
Here is what the cover/back cover look like: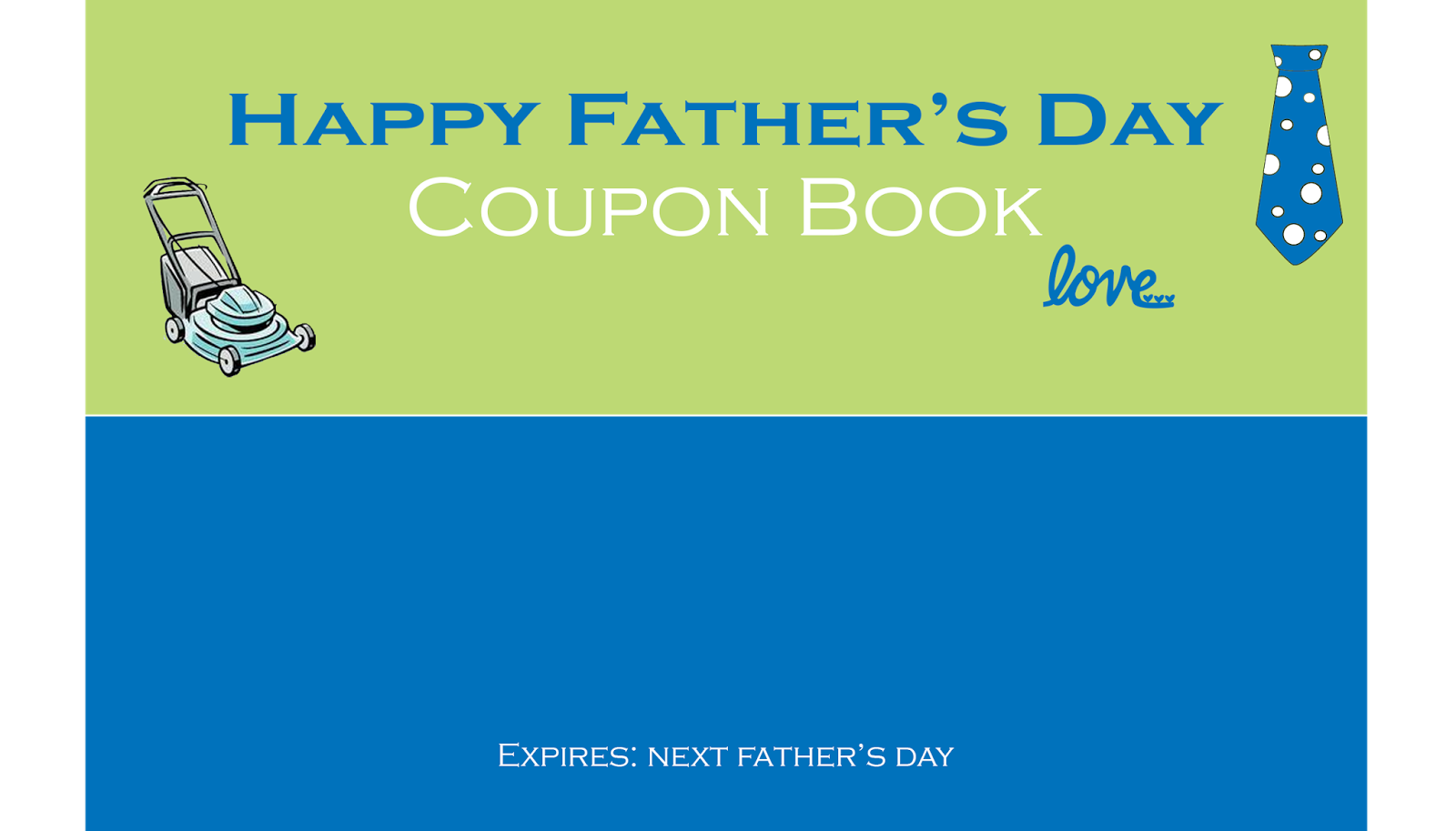 The coupons in the book are as follows: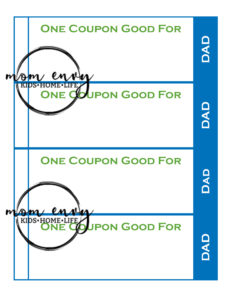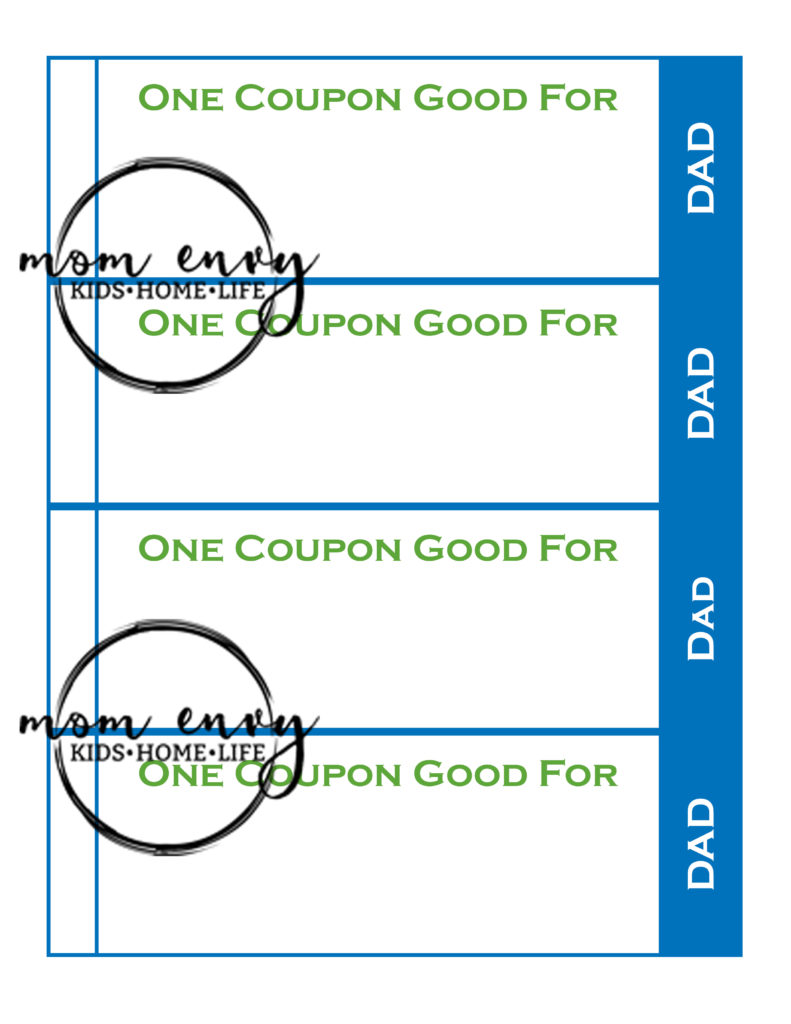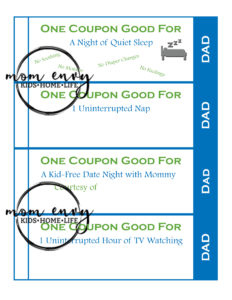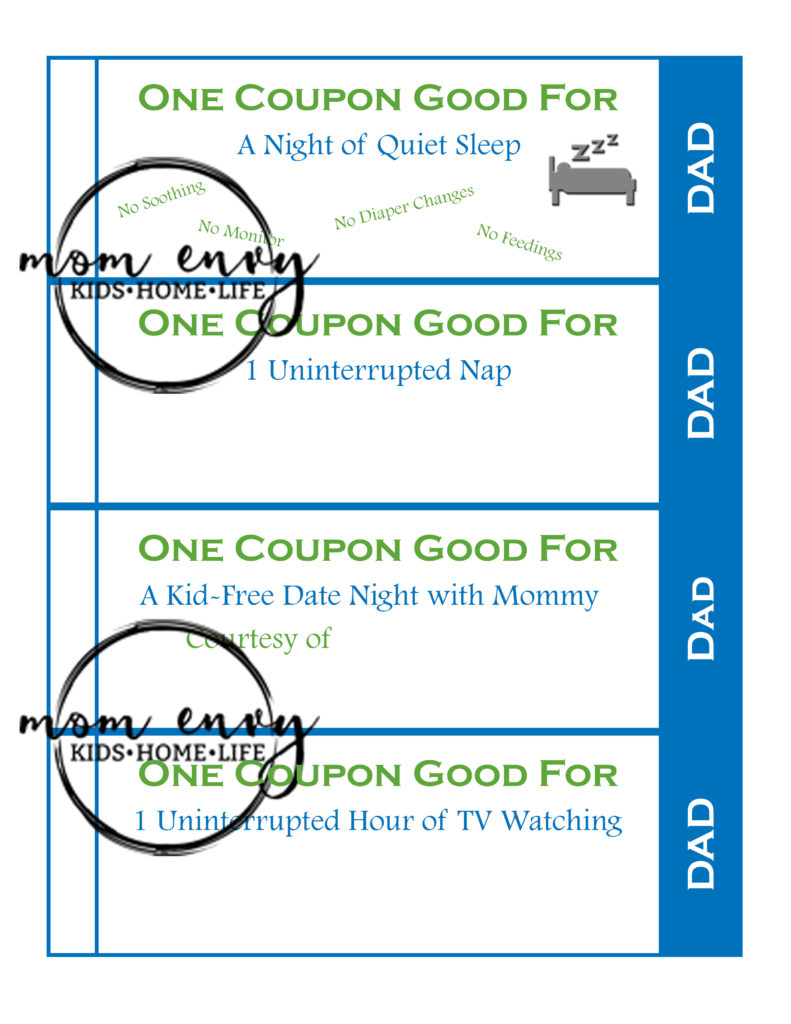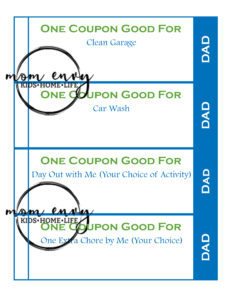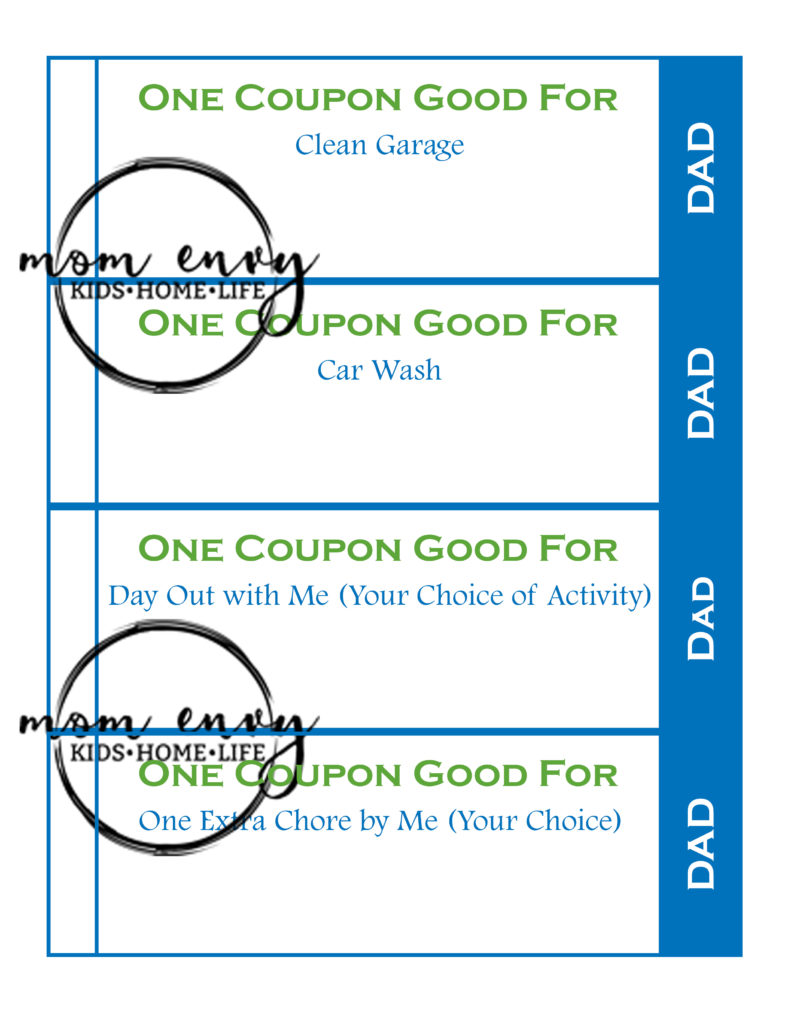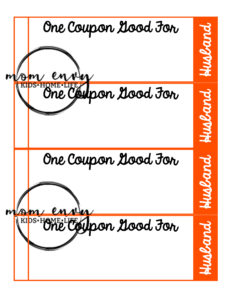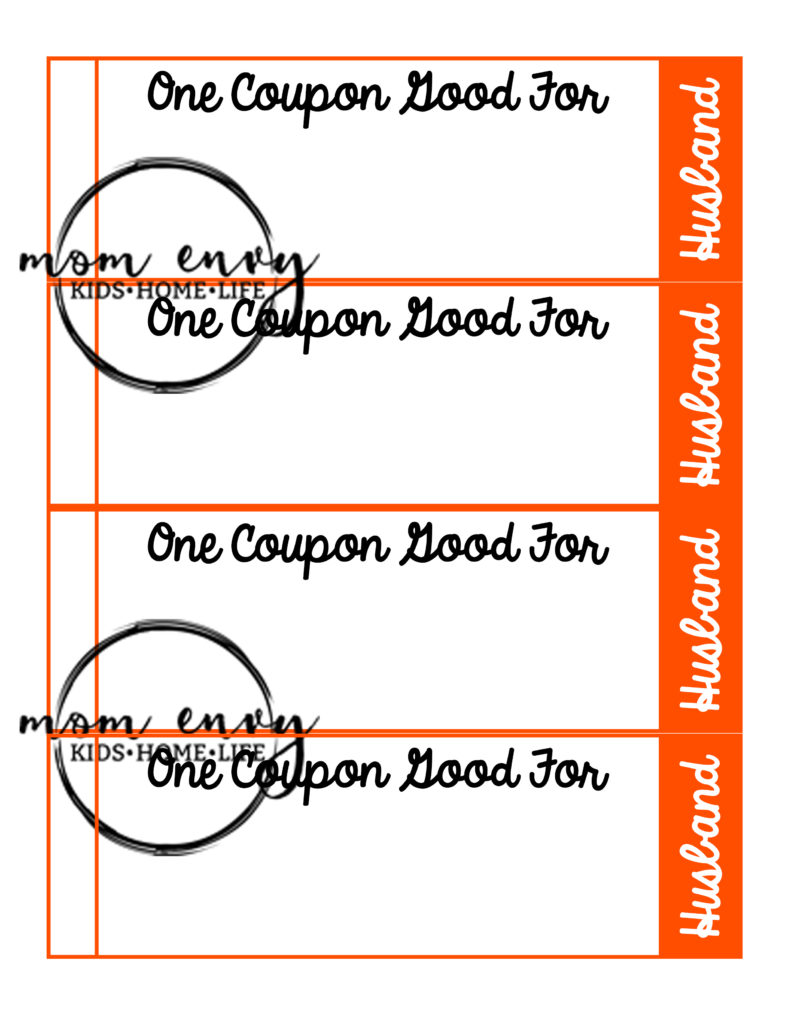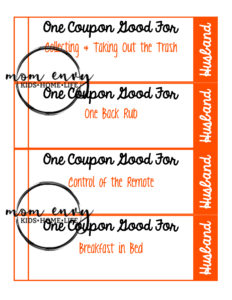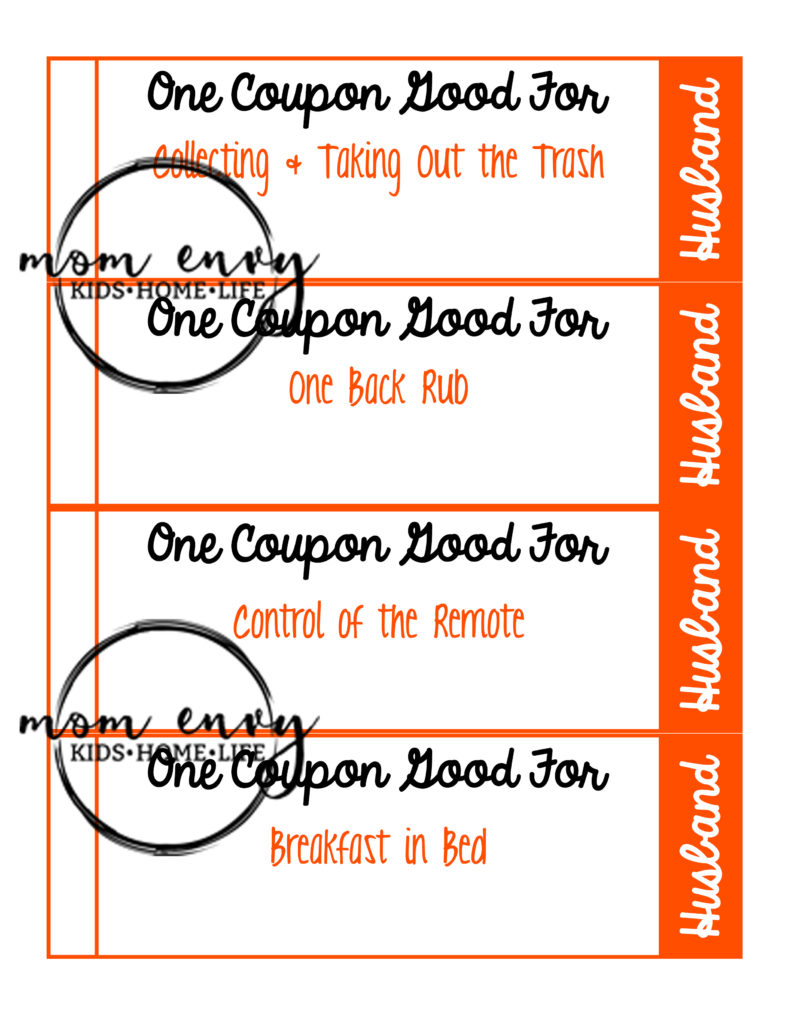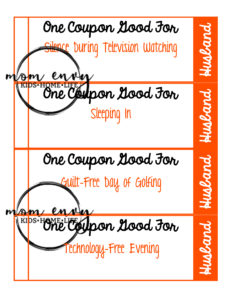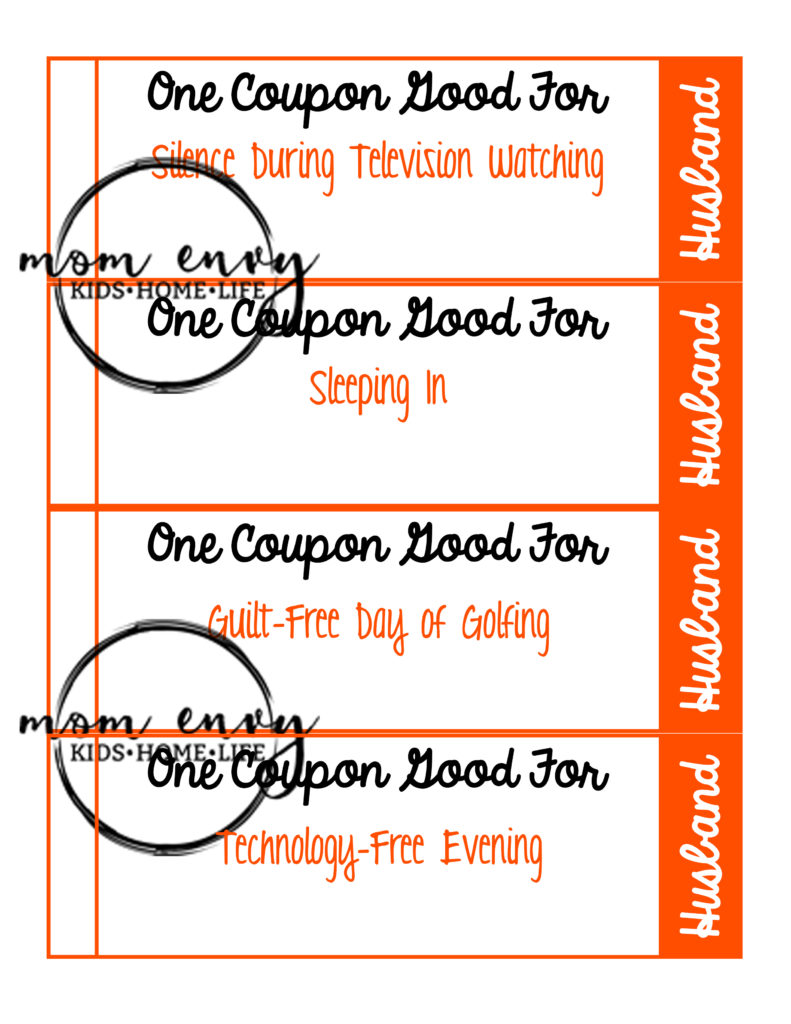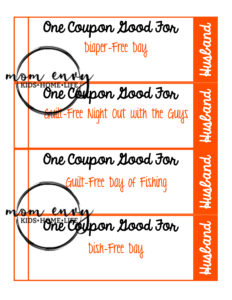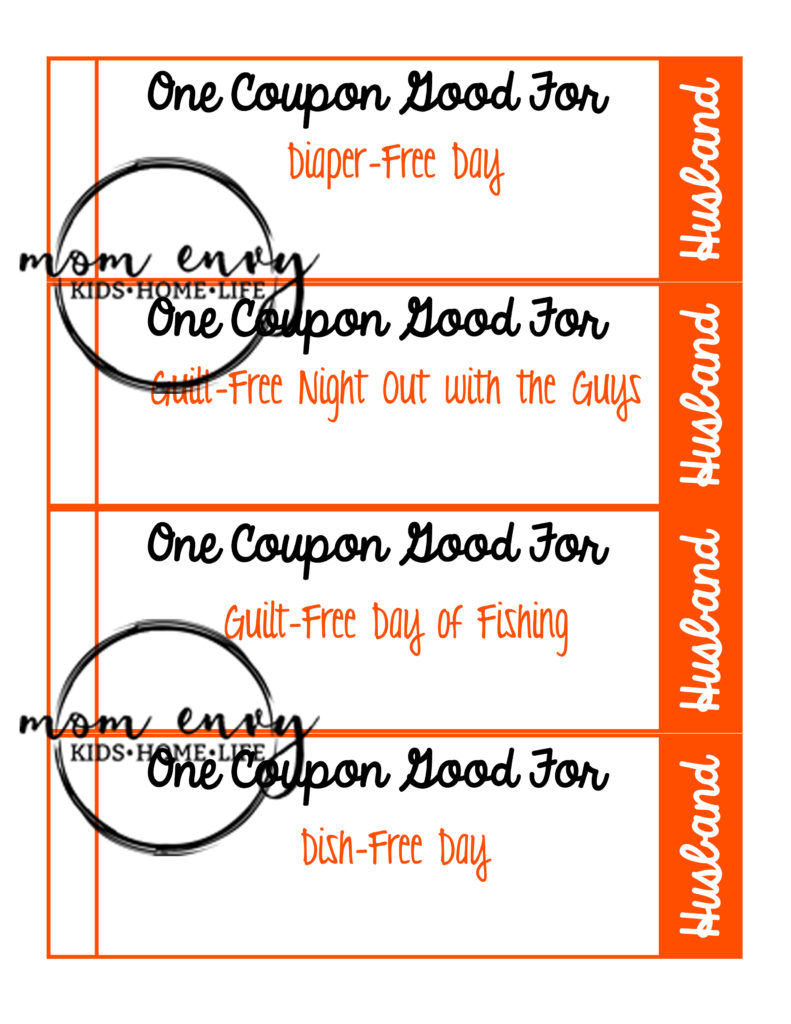 Tips and Tricks for Printing
Print on cardstock for added durability.
Simply download the files below, unzip, and print the files.
See the directions above on how to put the book together.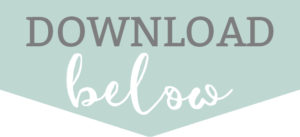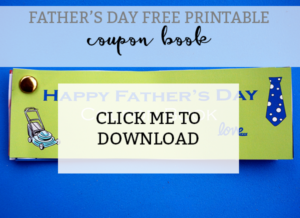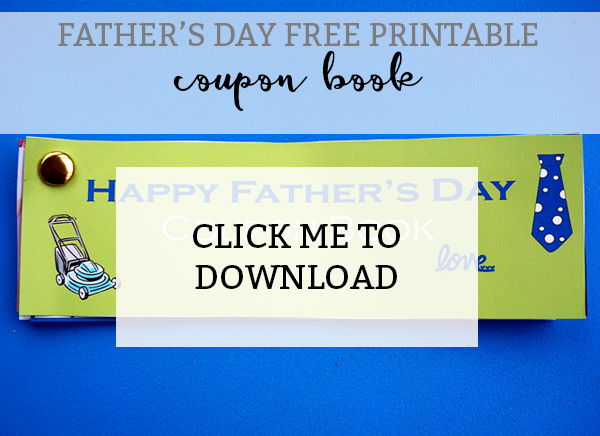 Save
Save
Save