Are you looking for printable Thanksgiving cards? Look no further. This set of 10 funny free printable Thanksgiving cards are a great alternative to a traditional Thanksgiving greeting card.
This time of year can be so expensive – you're spending money on Thanksgiving dinner, holiday gifts, travel, and more. So instead of buying your Thanksgiving day cards, you can print one of these free Thanksgiving cards for minimal money. All you'll need in a printer and some paper.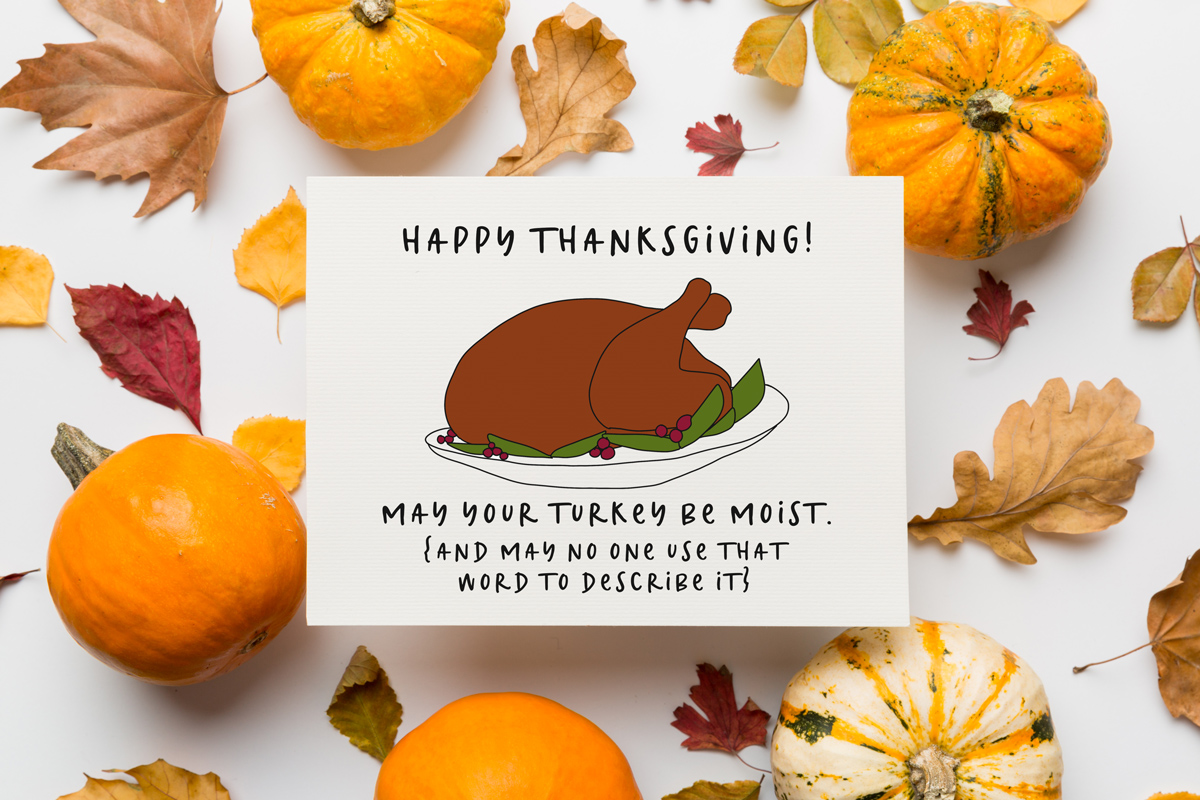 Using printable cards can not only help you save money but it will give you a unique card that isn't sold in stores. Each card includes a hand drawn design paired with funny text.
You have 10 different cards to choose from so you can pick whichever card matches the recipient best. There are cards you can use for friends or family members. There are even a few cards that would work well for children.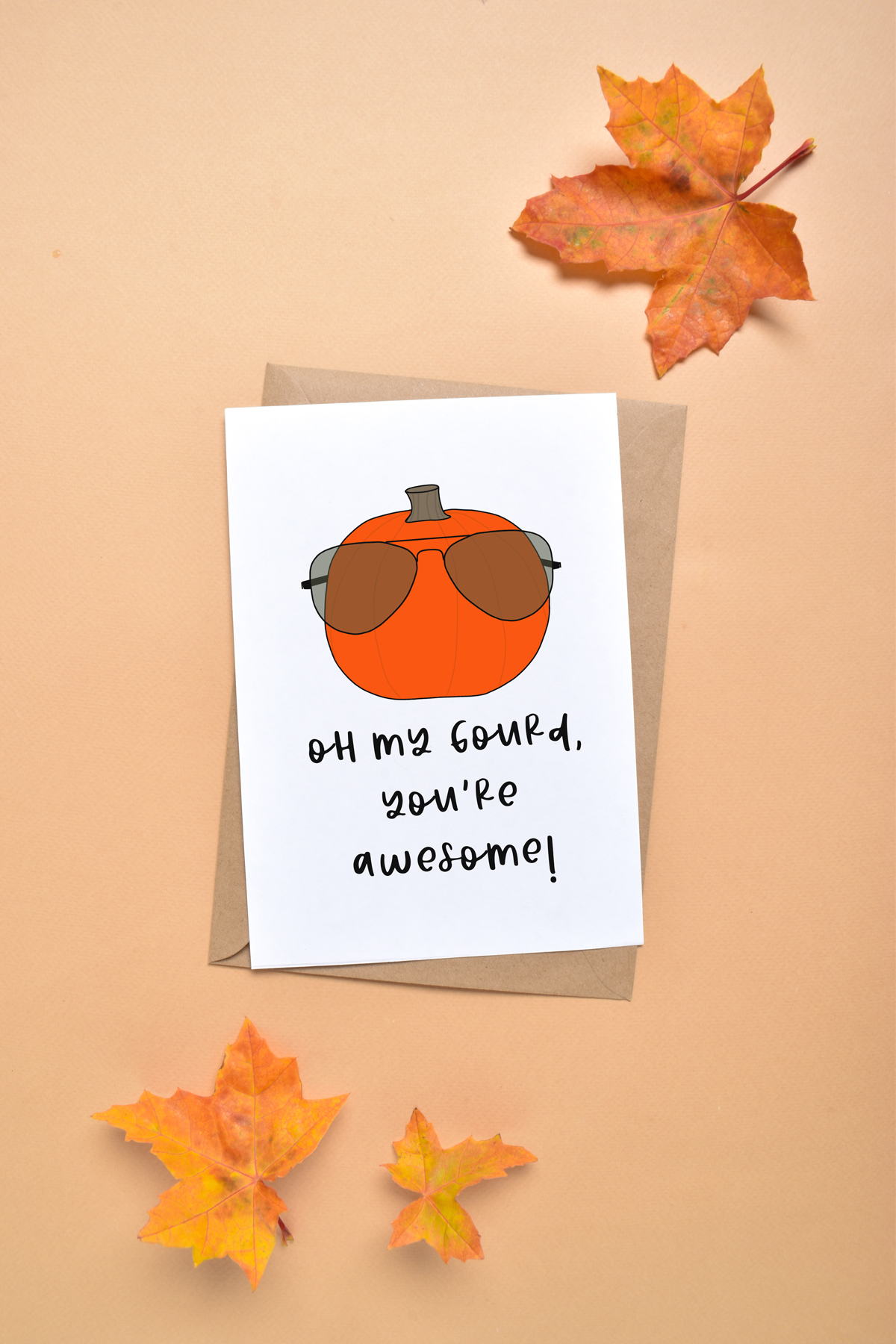 Often times people forget about sending or giving Thanksgiving cards. Christmas cards are the standard during the holiday season. Happy Thanksgiving cards can be so much fun, too. Who doesn't love getting real mail?
Sending a card to a family member or friend is a great way to tell them how thankful you are for them or just to say Happy Thanksgiving. Many of these cards would make the perfect friendsgiving cards.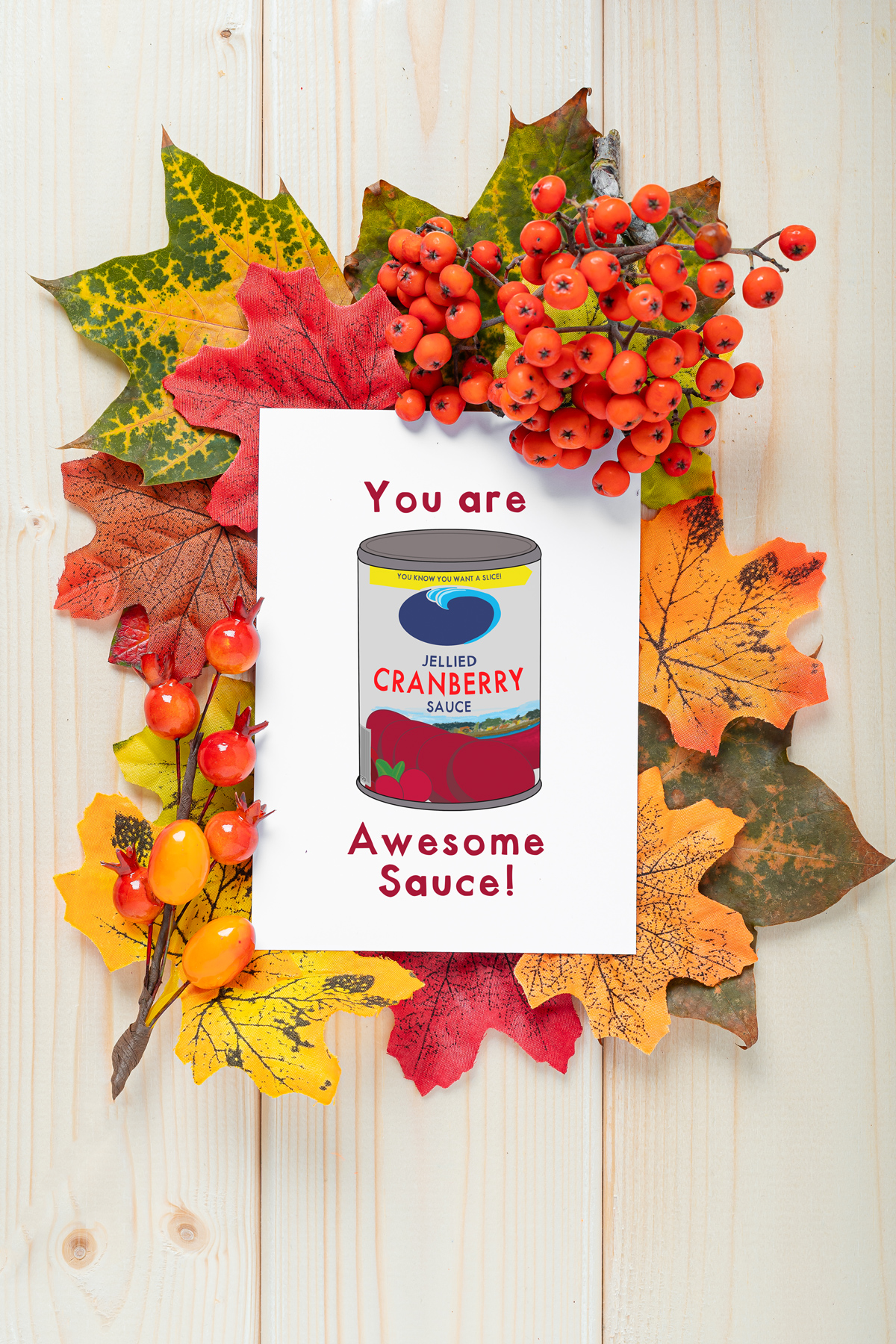 If someone in your life is having a difficult time, sending a card can really brighten their day. This time of the year can be really hard for some people. Sending them a personalized Thanksgiving card is an easy way to bring a smile to their face.
In addition to friends and family, you could also print some of the Thanksgiving cards to give to co-workers, delivery drivers, mailmen, and more.
eCards vs. Printed Cards
While eCards are a great option for some, printing cards is the better way to give a personal Thanksgiving message. eCards save money as well but they aren't as personable as sending a card in the mail. Getting mail is one of the best things since people rarely send real mail anymore.
What do the Funny Thanksgiving Cards Look Like?
This is what each Thanksgiving card template looks like. Each card has a different design.
This is an adorable oh my gourd, you're awesome card.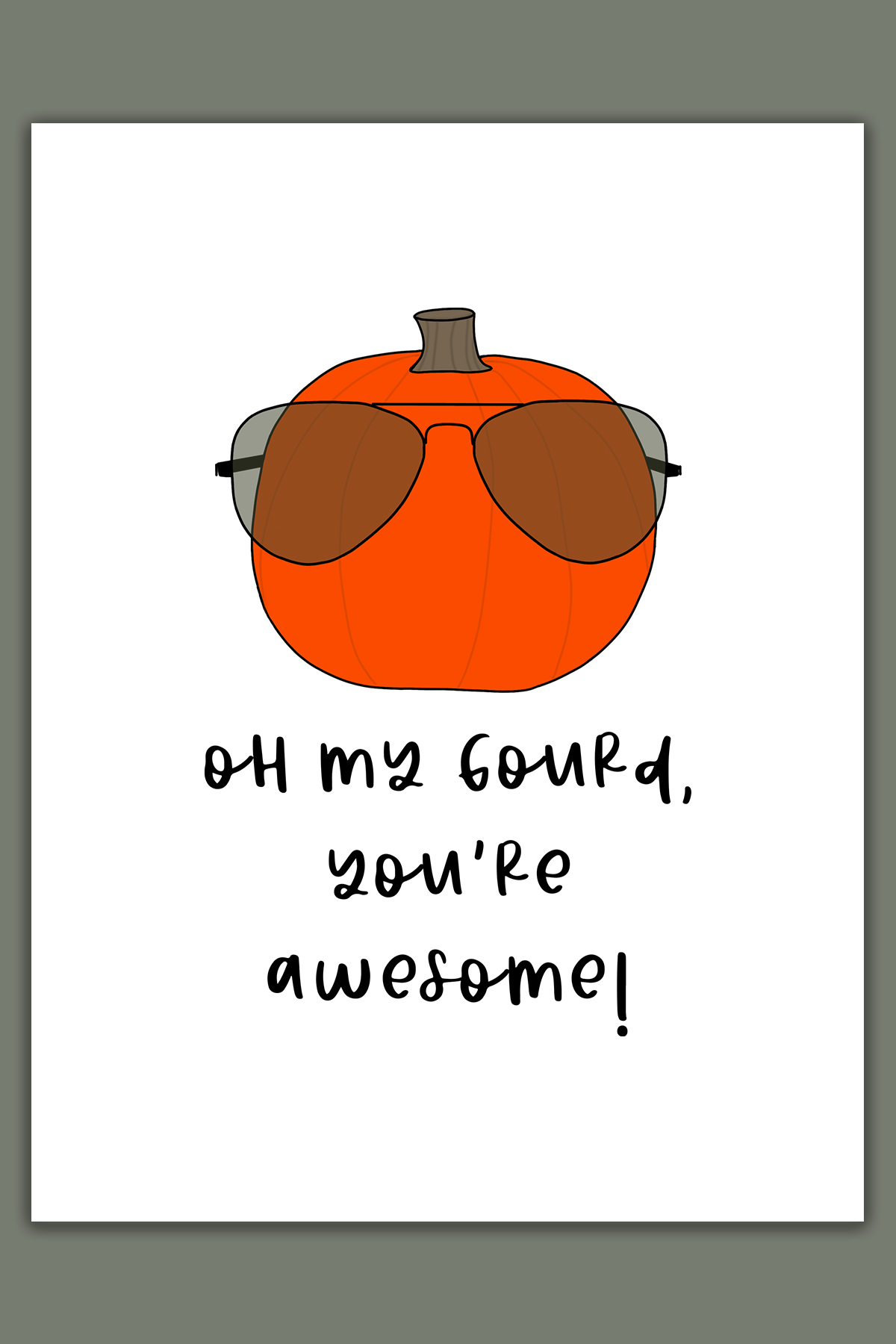 This time to get basted would be perfect for a friendsgiving card.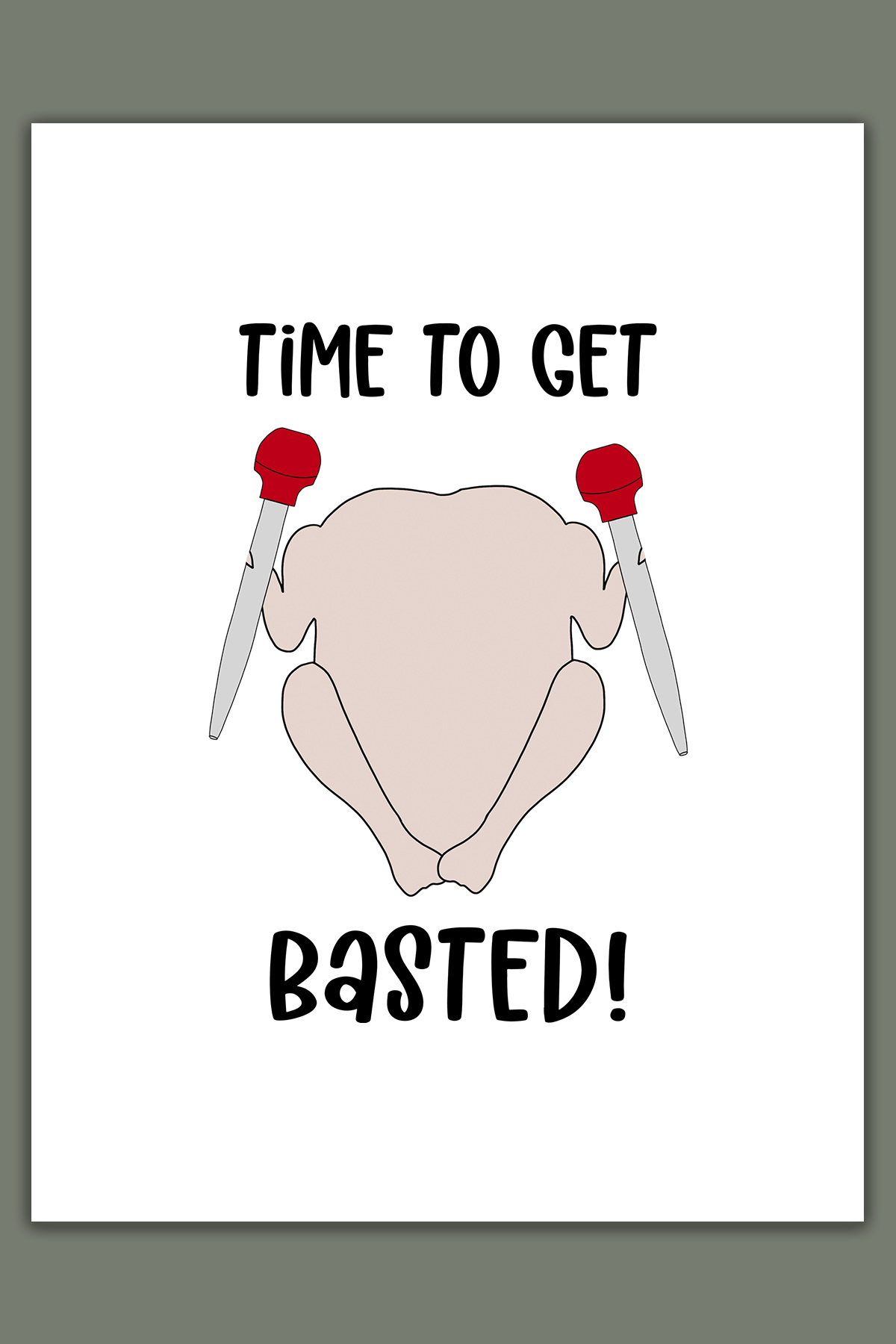 The you are awesome sauce would be a great option for anyone. It's designed to be a spoof on canned cranberry sauce.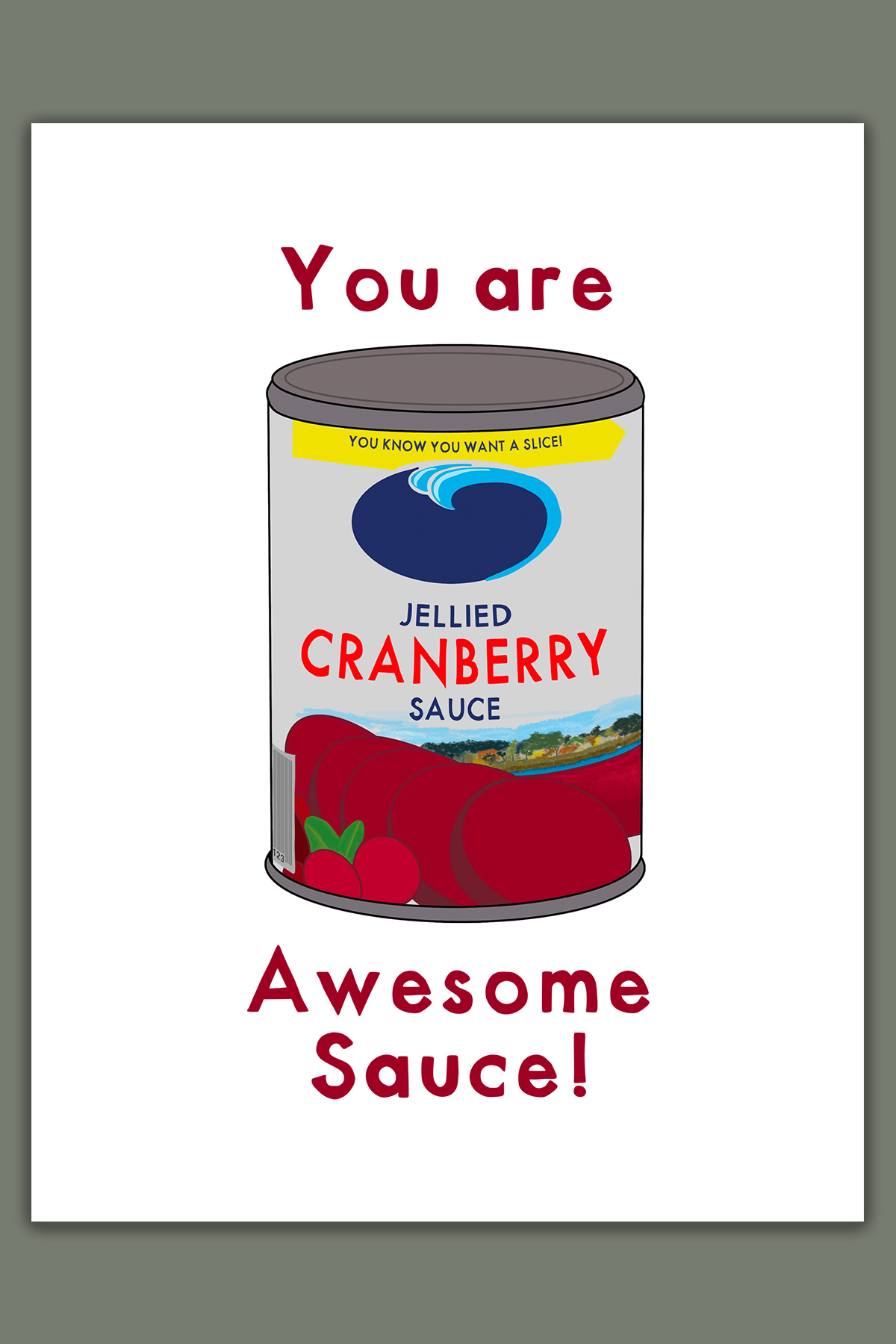 This next free card is a hand-drawn interpretation of one of the great Friends Thanksgiving episodes.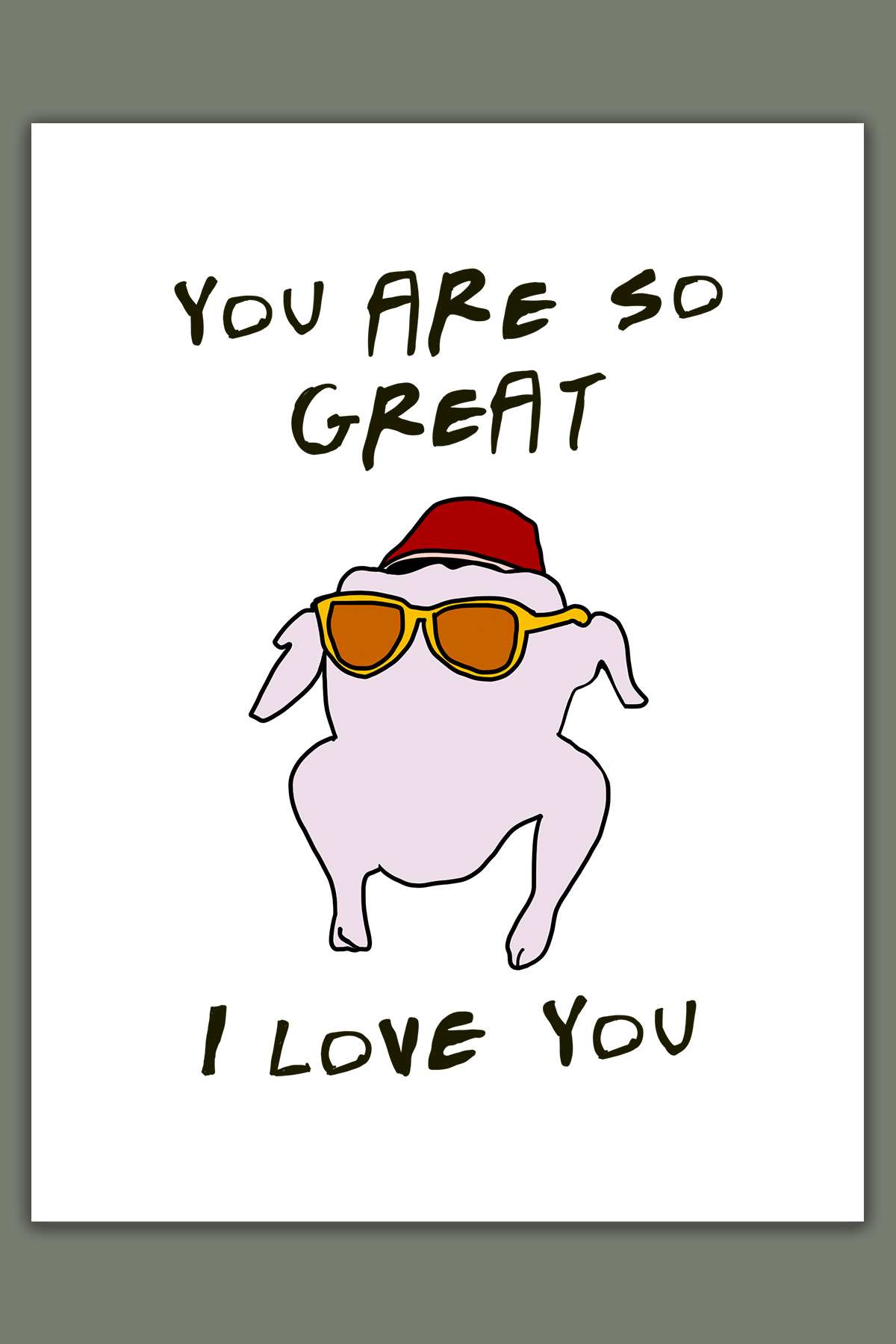 Leftovers are for quitters is the perfect card for a Thanksgiving guest that can't wait for the big turkey meal.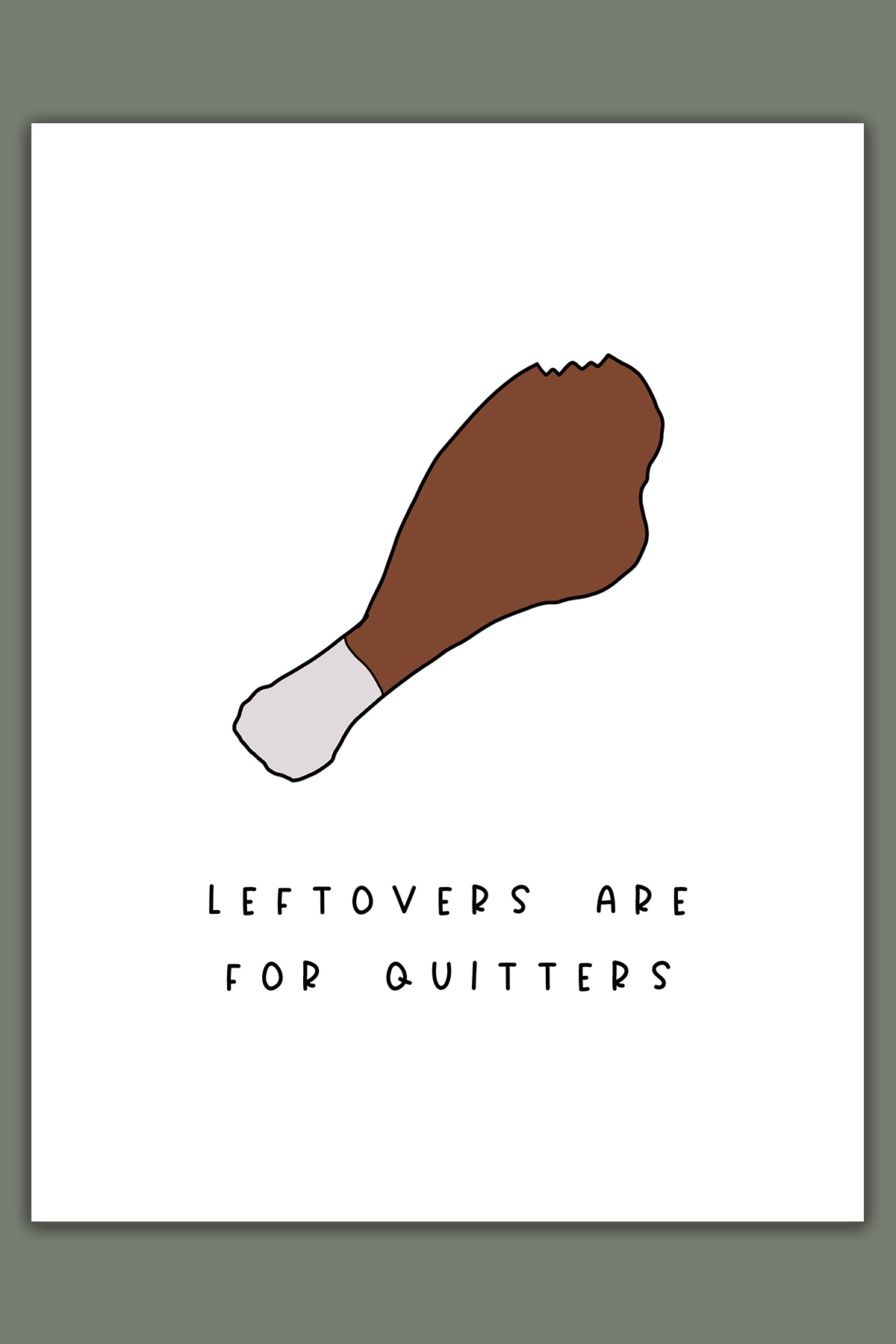 Have a best girl friend you want to send a card to? This pies before guys might be perfect.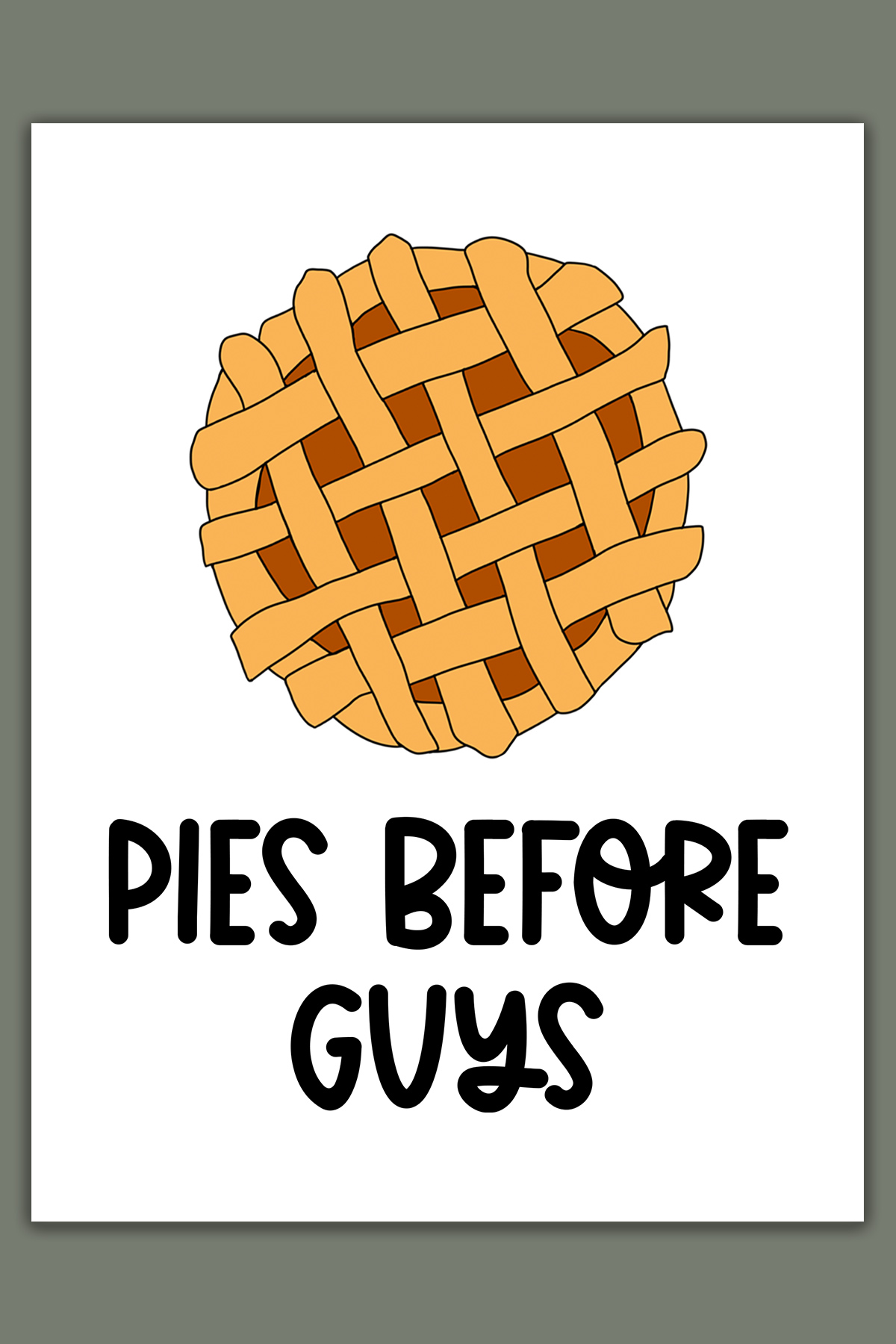 This extra nice you're as sweet as pumpkin pie card is an adorable option.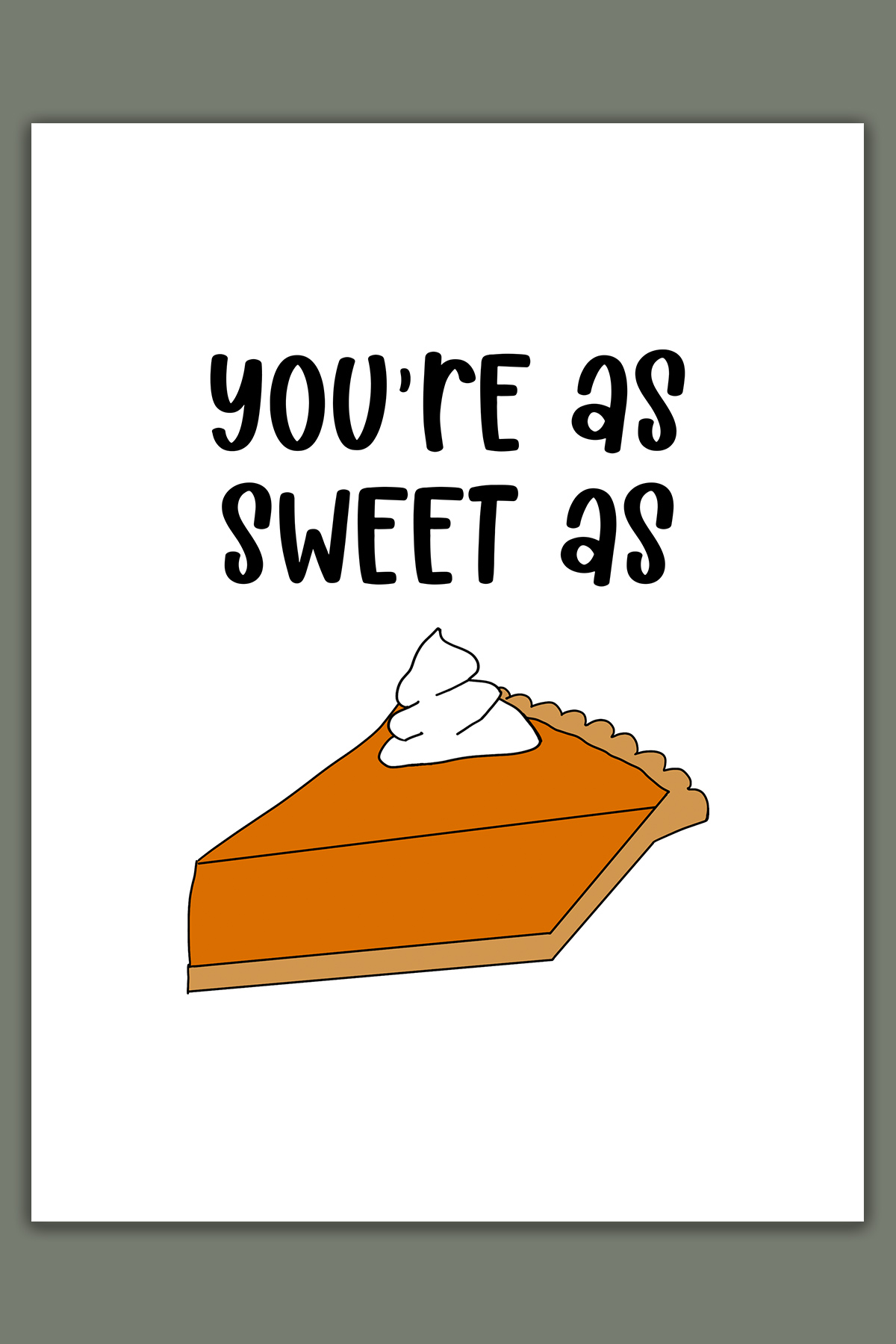 This Gobble till you Wobble card is perfect for anyone.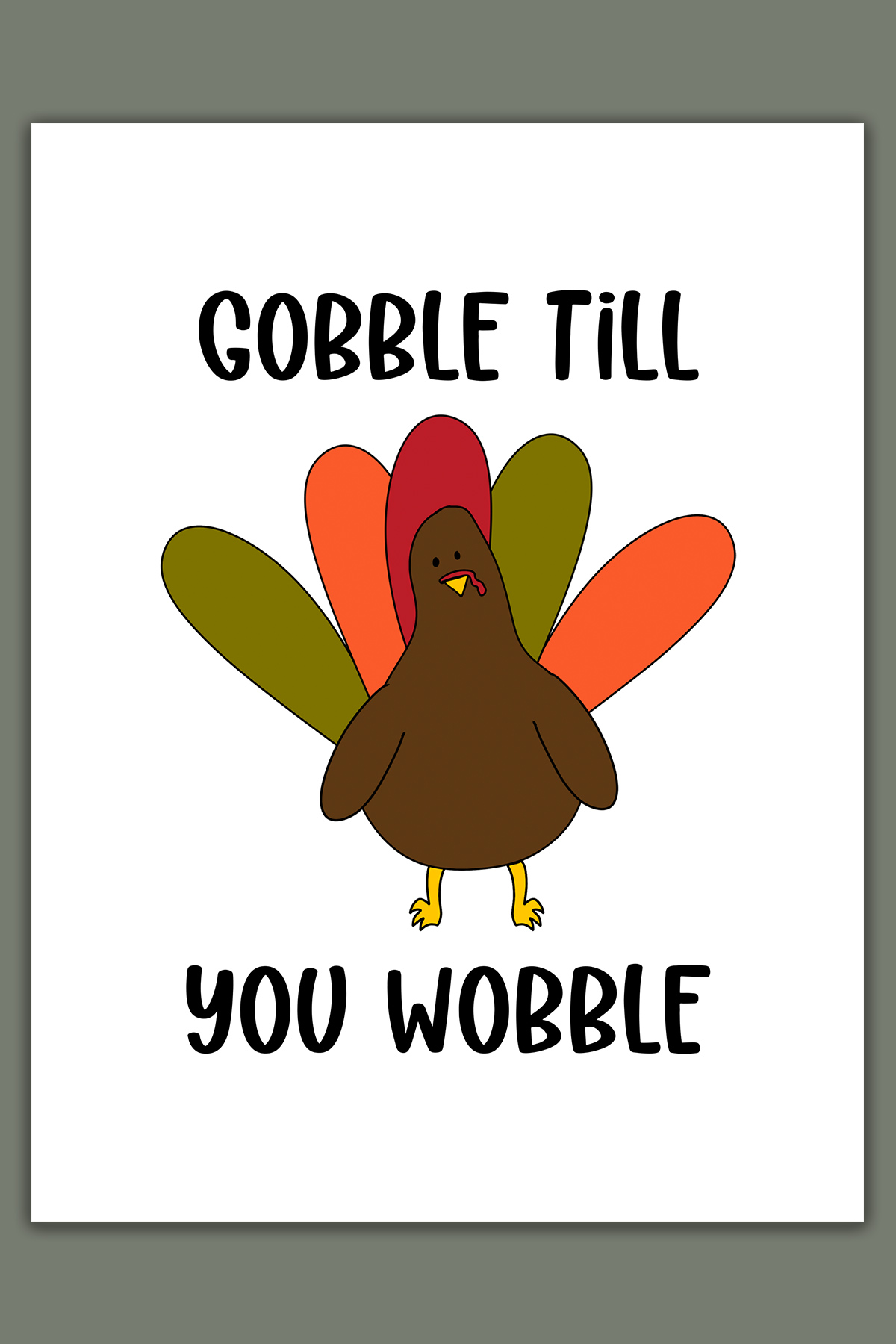 Have a gamer in your life? Send them this pumpkin pie chasing whipped cream inspired by Pacman.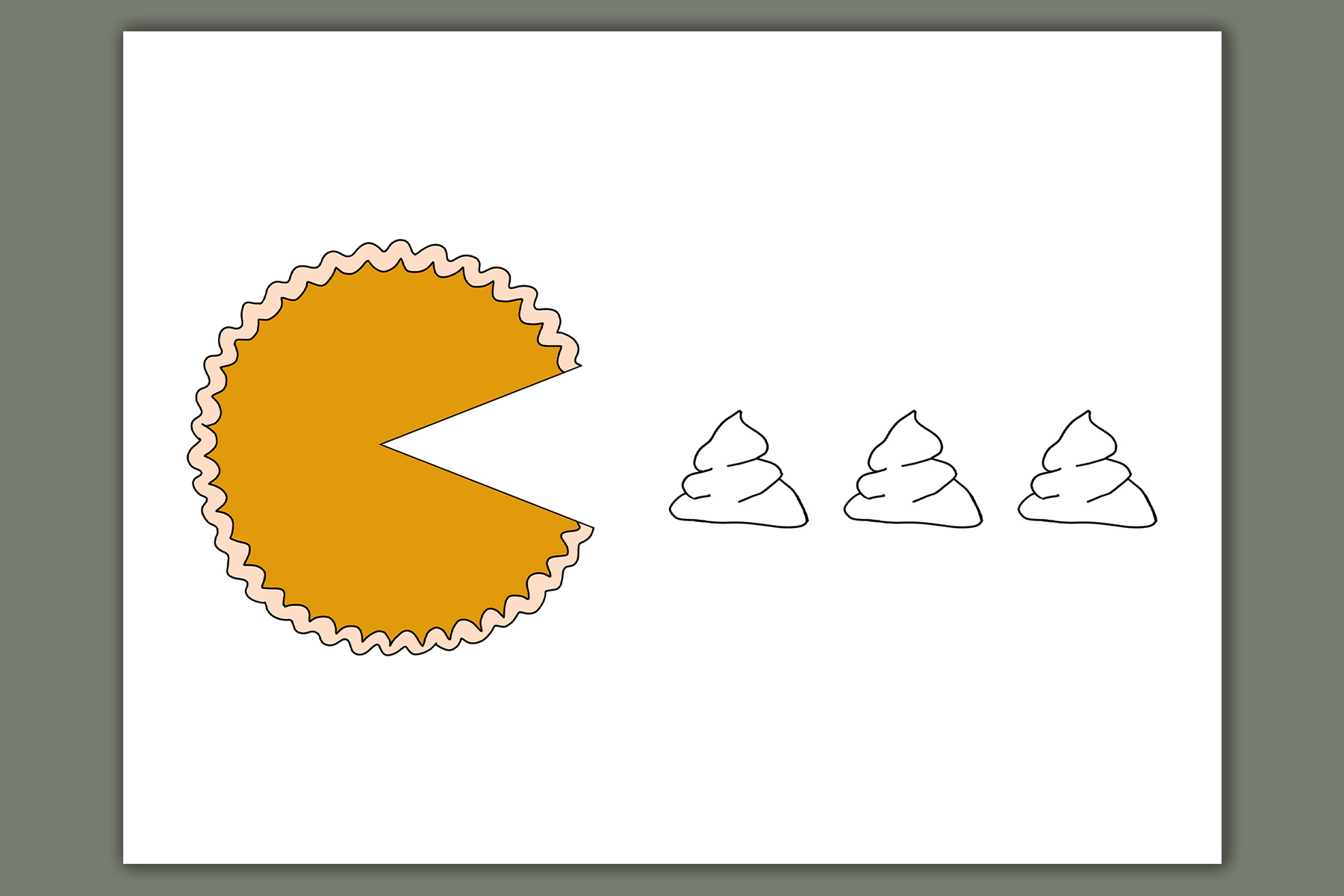 Lastly, annoy your friend or family member with this card – Happy Thanksgiving, may your turkey be most. (And may no one use that word to describe it). My husband's hatred for the word moist inspired me to make this one.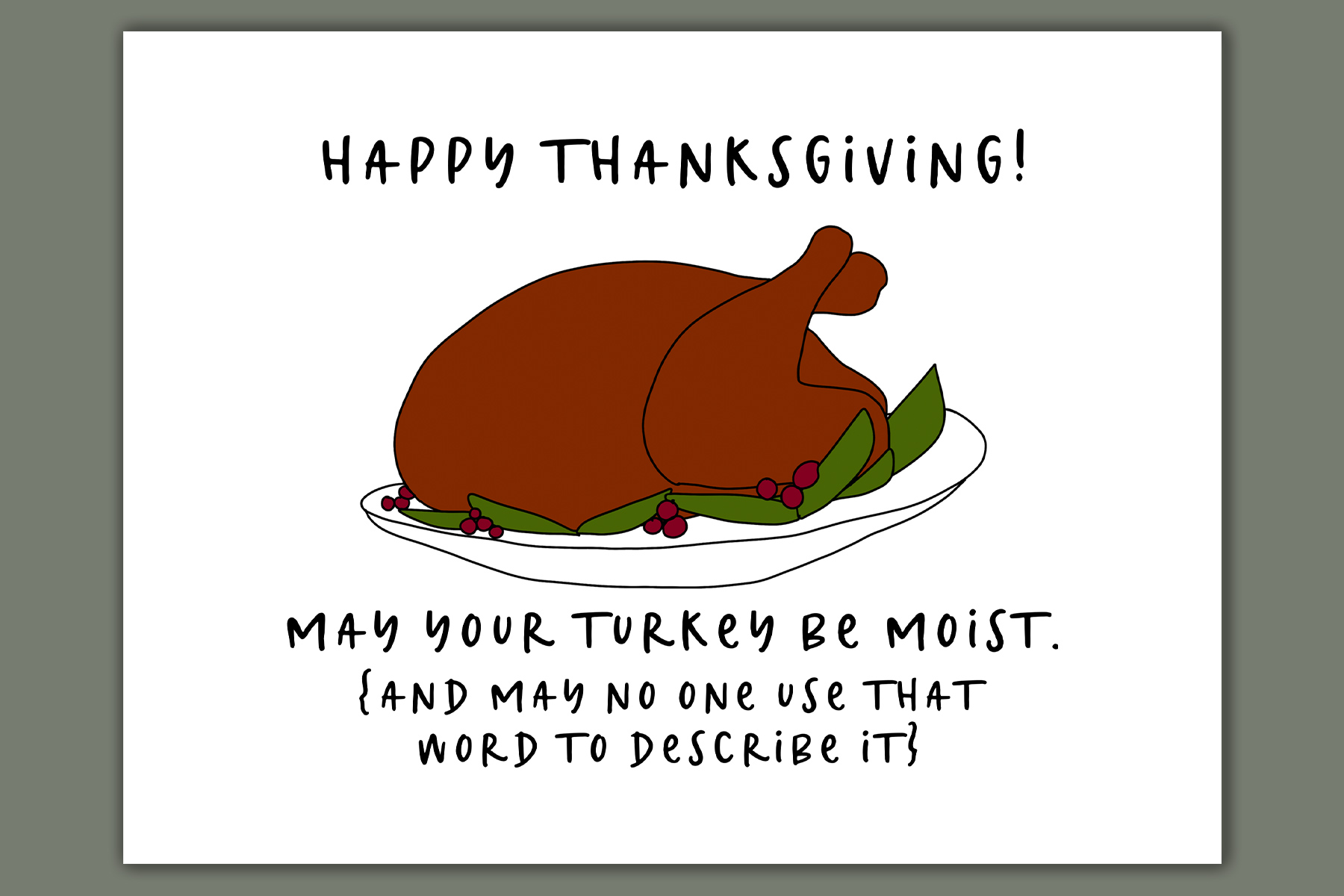 As an Amazon Associate, I earn from qualifying purchases. I am also an affiliate for xTool, the HP ink program, ShareaSale, and CJ Networks. Click here to read more.
What Ages are the Thanksgiving Cards for?
Most of the cards are geared toward older children (like teenagers) and adults. But, some of the cards are kid-friendly (I don't suggest sending a time to get basted card to a child).
Alternative Uses for the Thanksgiving Cards
Thanksgiving cards don't just have to go in the mail. You could print an individual card for each person attending your Thanksgiving meal and use them as Thanksgiving place cards. With 10 designs, you can give each person their own Thanksgiving card that fits their personality.
Alternatively, you could print one of the free cards to use as a Thanksgiving invitation or as fall party invitations. You could print a card for each guest and include information about your Thanksgiving (or friendsgiving) celebration.
Required Materials
You'll need the following materials to print your card at home.
Home printer (an inkjet printer or laser printer would both work)
Instead of cardstock, you could use standard printer paper. But, the additional cost for cardstock is well worth it. If you purchase a larger pack of it it will last you a long time (plus, it has free shipping if you have Amazon Prime).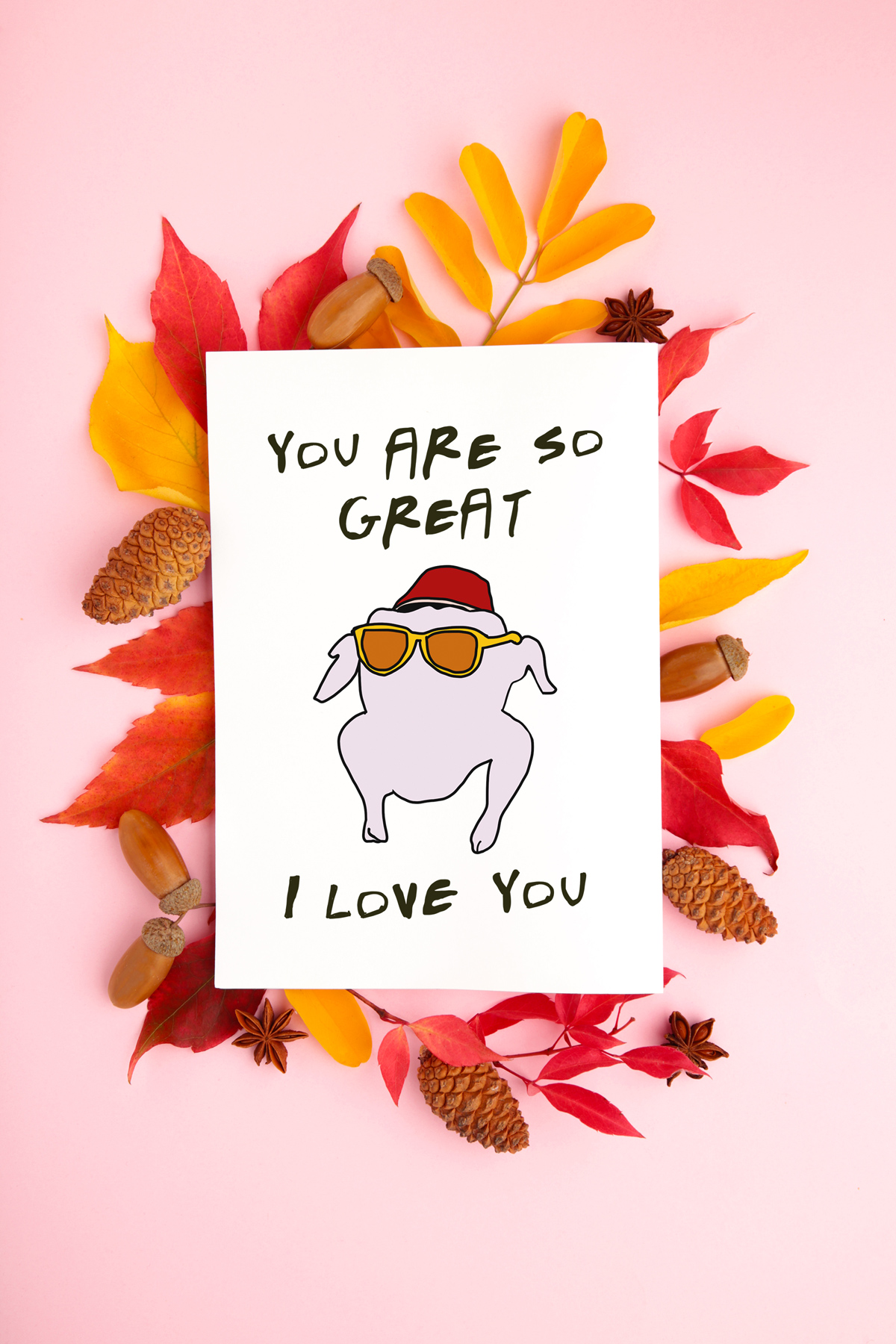 How Can you Download the Cards?
You can the free printable coloring pages either here or at the end of the blog post. You have to become a free Mom Envy club member to get access to these cards and all of our other free printables.
What Size are the Cards?
Each card takes up one letter size sheet. When folded, the cards are they would become a 8 1/2 x 5 1/2.
How to Print the Cards
You can print the cards as they are as one letter size sheet. Then, you'll just fold the paper in half to create a card.
If you prefer a smaller card, you can print them as multiple pages per sheet if you change your printer settings. I would suggest 2 to a sheet or even 4 to a sheet if you'd like to make really mini cards.
When printing more than one card to a sheet, often times computers will handle printing the JPEG version better than the PDF version, so I would suggest downloading those.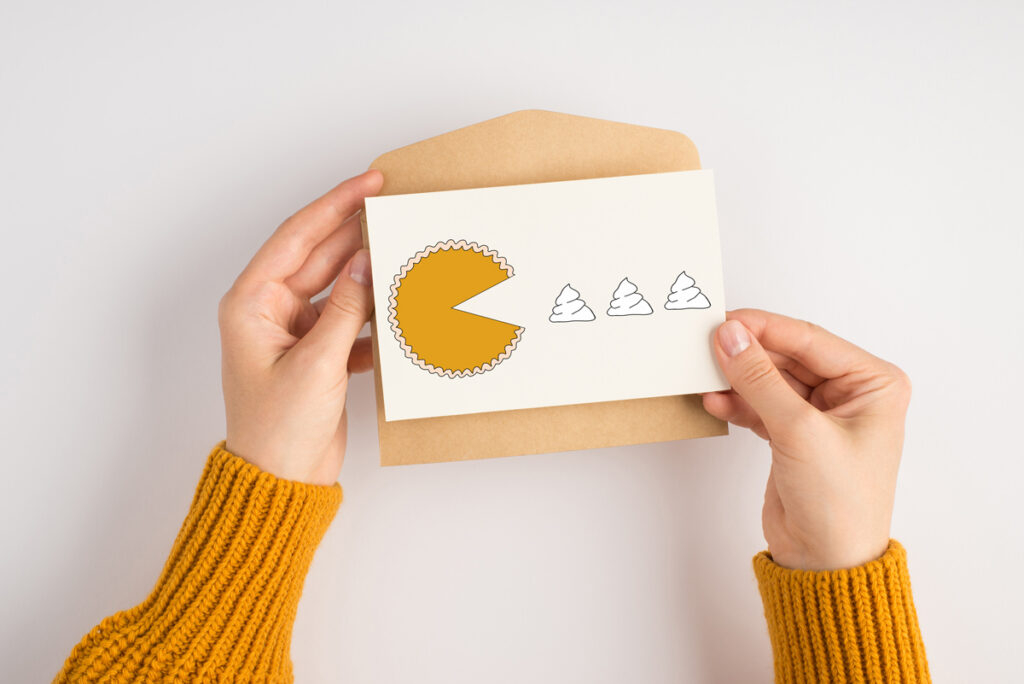 Want a More Traditional Thanksgiving Card?
This 10 Thanksgiving cards printable set is more traditional in their design. There is a thankful card design in addition to the standard Happy Thanksgiving cards.
Want Thanksgiving Cards for Kids?
Use these Thanksgiving cards coloring pages as a great option for children to send this holiday season. They would be great for classroom exchanges as well for teachers (these funny cards are not as kid-friendly as the coloring ones).
Looking for More Thanksgiving Printables?
Mom Envy has over 200 free printables. Click here to see more Thanksgiving content including the free printables.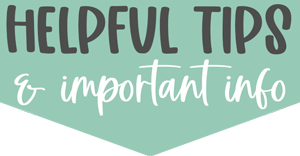 Tips for Downloading the Free Files
Below is an arrow that says Download Below. Underneath that is a large image that says Click to Download the free files.
Once you click that, you will enter the members-only password and click submit.
The page will reload the same image and now when you click the image that says Click to Download the free files, it will open the Google Drive folder containing the free files.
How do you get a members-only password?

You can sign up here to be a free Mom Envy club member.
The password will be sent to you within a few minutes. Make sure to check your spam and/or junk folder if you don't see it.
Already a member but forgot the password? Don't sign up again. Look at the end of any newsletter from me for the free password or just send me an e-mail here: [email protected]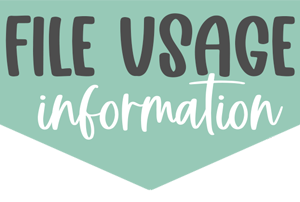 Copyright MOM ENVY 2022. Files may be used for personal use only. No commercial use of the file is available. Files may not be directly shared within Facebook groups, on websites, or in any other way. If using for educational purposes, the file may be printed and copied for classroom use. A link to the web page to download the files may be shared as well as one photo. The file may not be printed and then sold (including local yard sale sites and groups or at local craft fairs). The images may not be used in any way other than to share with a link to the original web page.