Use one of the cards from this Thanksgiving cards printable set this year and skip a trip the the Hallmark store. With 10 different cards included in the set, you're bound to find a card that works for you.
Printable cards are a great way to save money during the expensive holiday season. You're already spending so much on food, gifts, and travel. Save money where you can with these free Thanksgiving cards.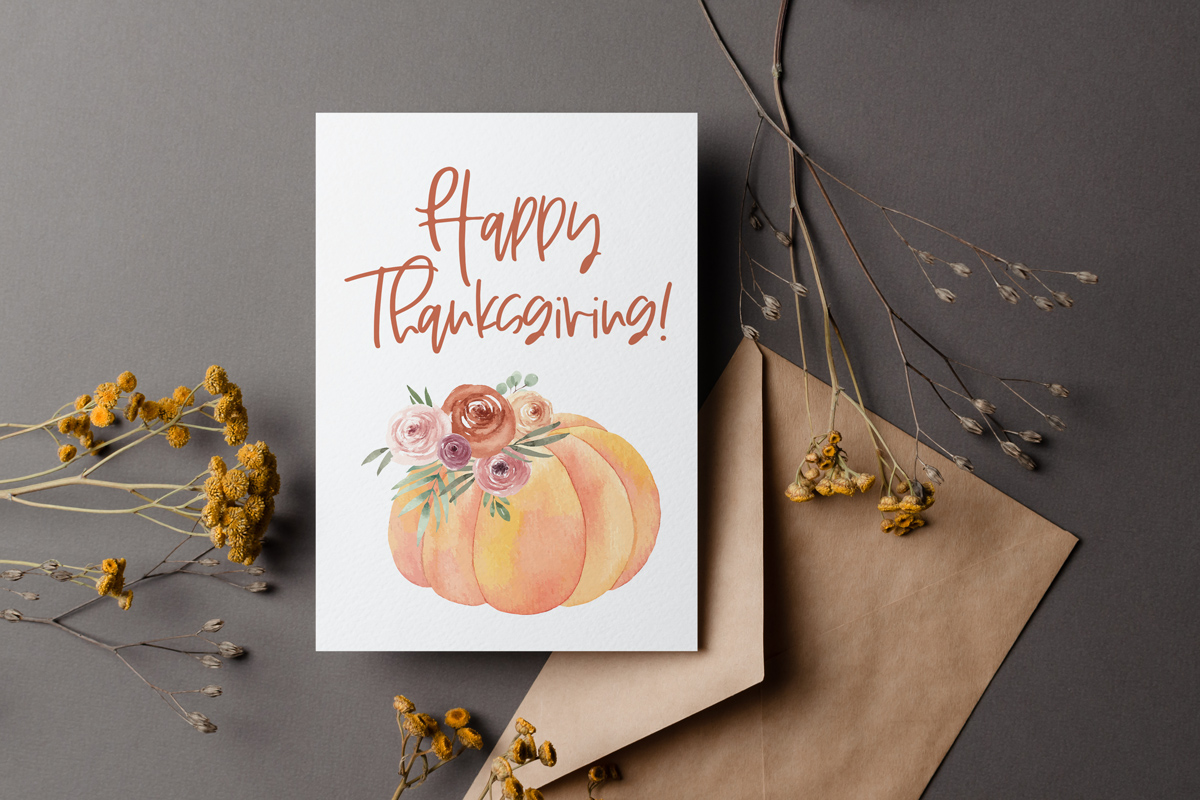 Plus, by using one of these Thanksgiving day cards, your card will be unique and different from the same Thanksgiving greeting card you always give.
Thanksgiving e-cards are always a nice option as well. But, even though an online greeting card is nice, it truly is so much fun to get something in the mail (it's a nice change from bills and junk mail).
Make your own Thanksgiving card this year and spread Thanksgiving spirit. You can make one for someone you love or someone having a difficult time. Getting real mail is one of the best things and it can really brighten someones day.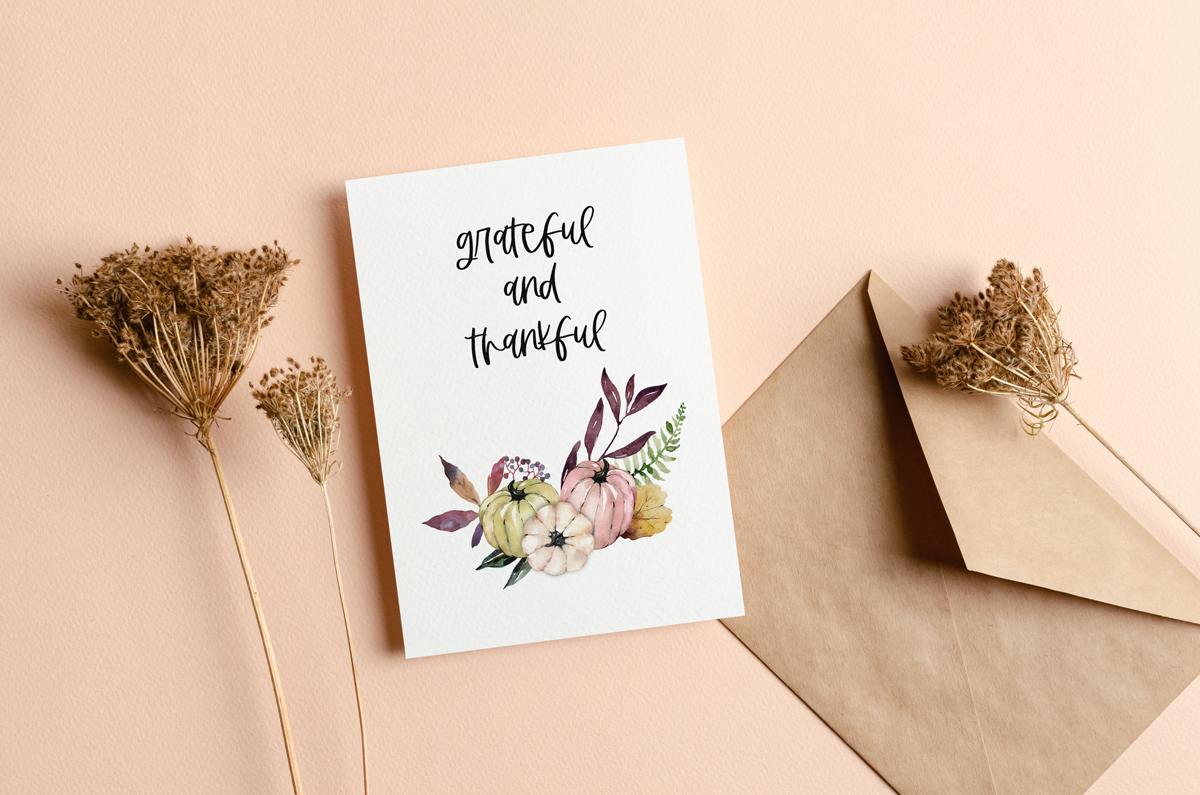 Don't Wait until Christmas
Christmas cards are always popular this time of year – sometimes you'll even get them before Thanksgiving day. Often times people don't think about giving Thanksgiving cards. But they the perfect way to show someone just how thankful you are for them.
There is even a thankful card option included in this set where you could write all of the good things you love about a person on the inside to make them feel extra special.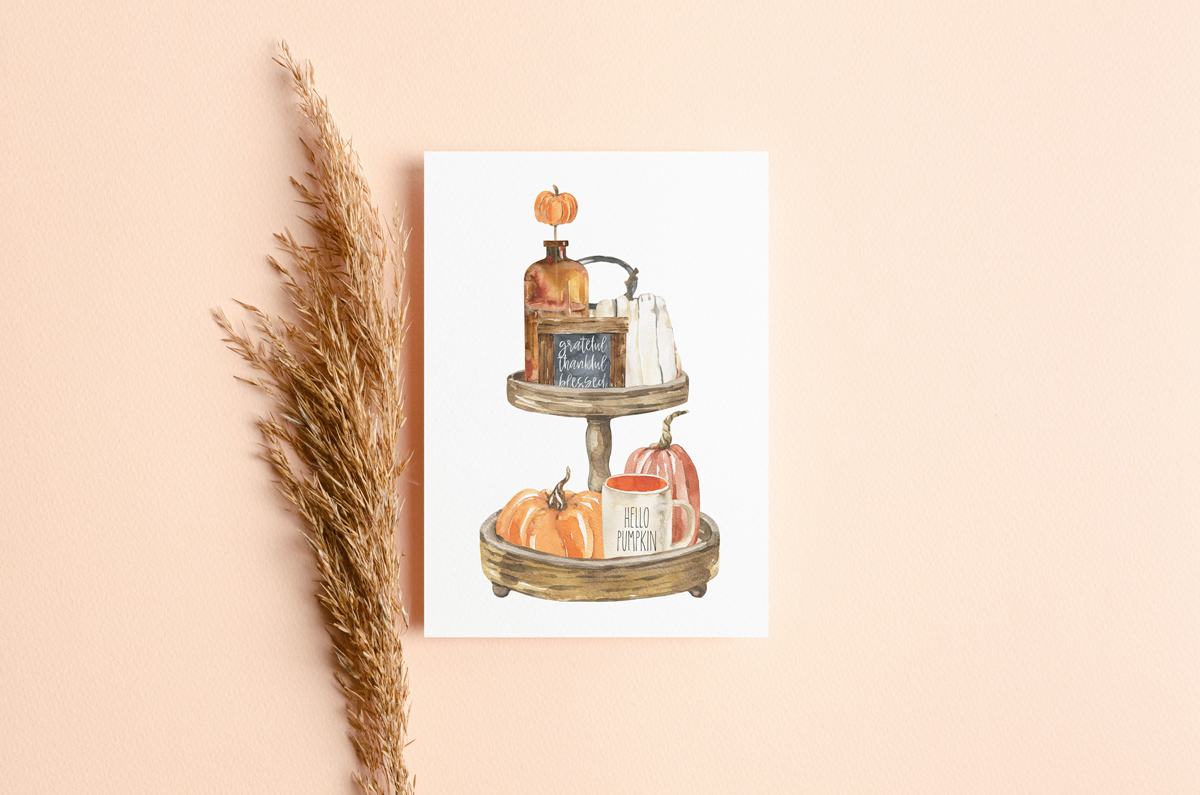 Use the Cards for All Types of People
Whether you are giving the card to a family member, friend, coworker, mailman, etc., one of the card designs should work for you. Each card has its own unique Thanksgiving card design. And all cards are appropriate for any age.
Using the Cards as an Invitation
If you're planning on inviting friends and family to your Thanksgiving dinner this year, you could print one of these cards to use as your Thanksgiving invitation. Wouldn't a handwritten invitation be as sweet way to get invited to Thanksgiving?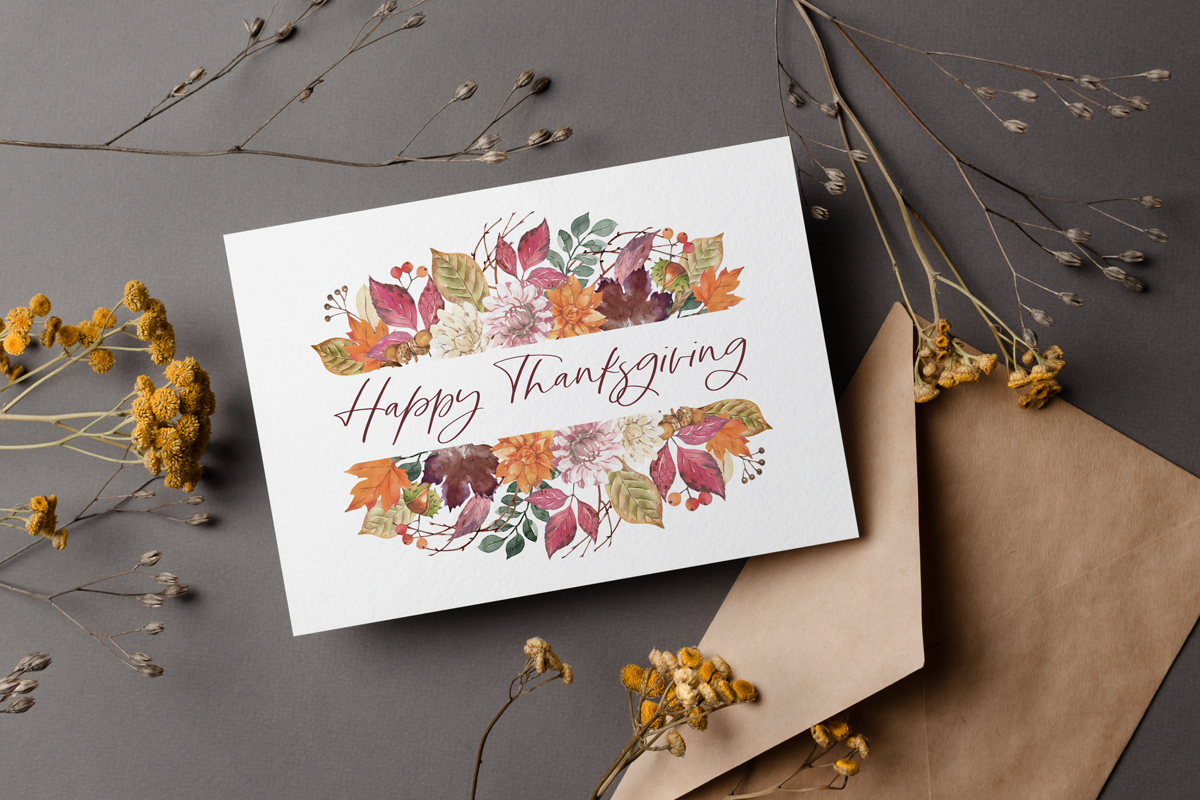 As an Amazon Associate, I earn from qualifying purchases. I am also an affiliate for xTool, the HP ink program, ShareaSale, and CJ Networks. Click here to read more.
What File Formats are Included
You'll get a pdf file and a jpg file for each Thanksgiving card template.
Friendsgiving
Having a friendsgiving this year? You'll get a friendsgiving card as one of the free cards in this set. You could use it as an invitation or as a thank you card.
10 Unique Designs Included
Here are the 10 different card designs you can find in this set of free printable Thanksgiving cards. Some have florals and fall leaves while other have cute Thanksgiving themed clip art.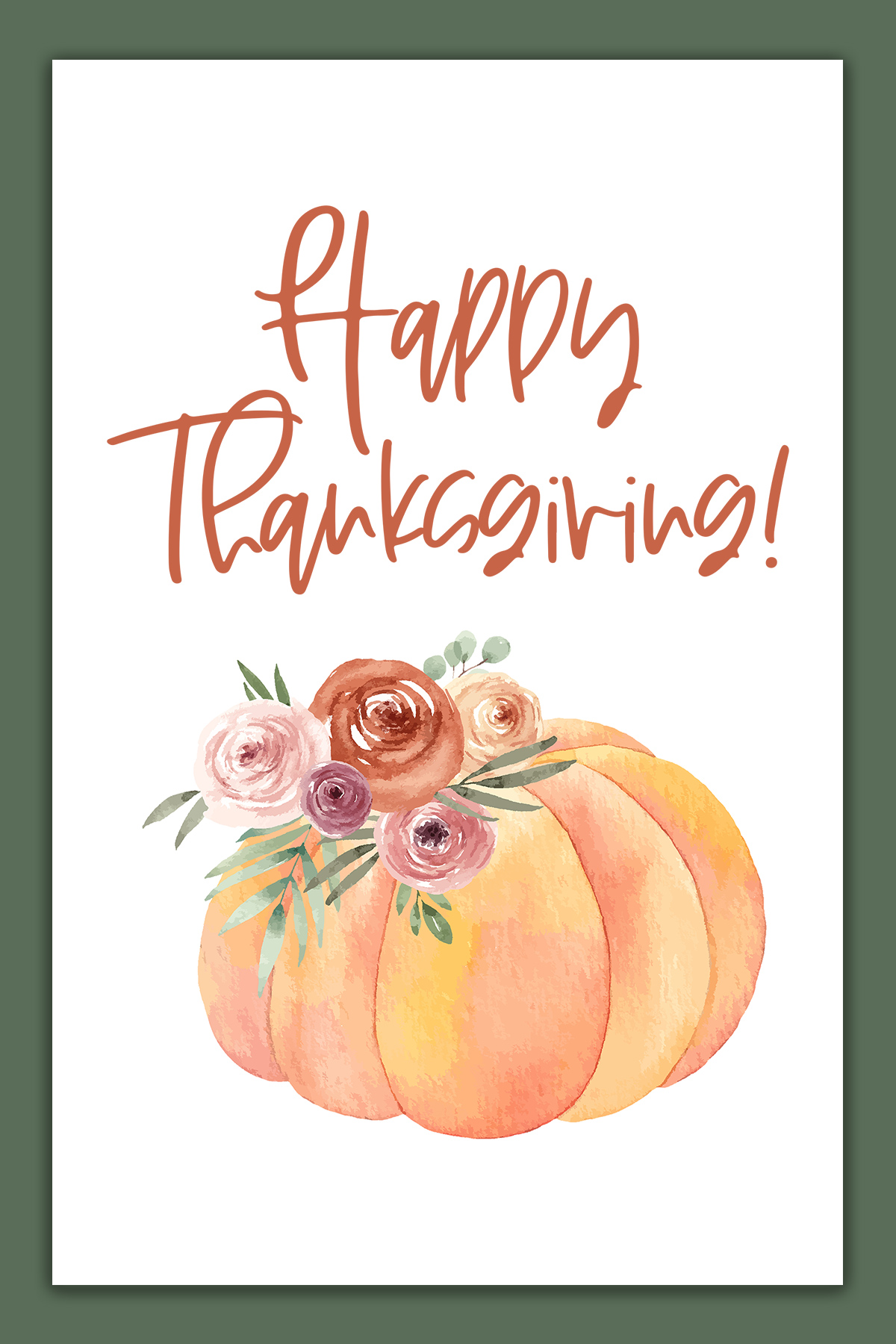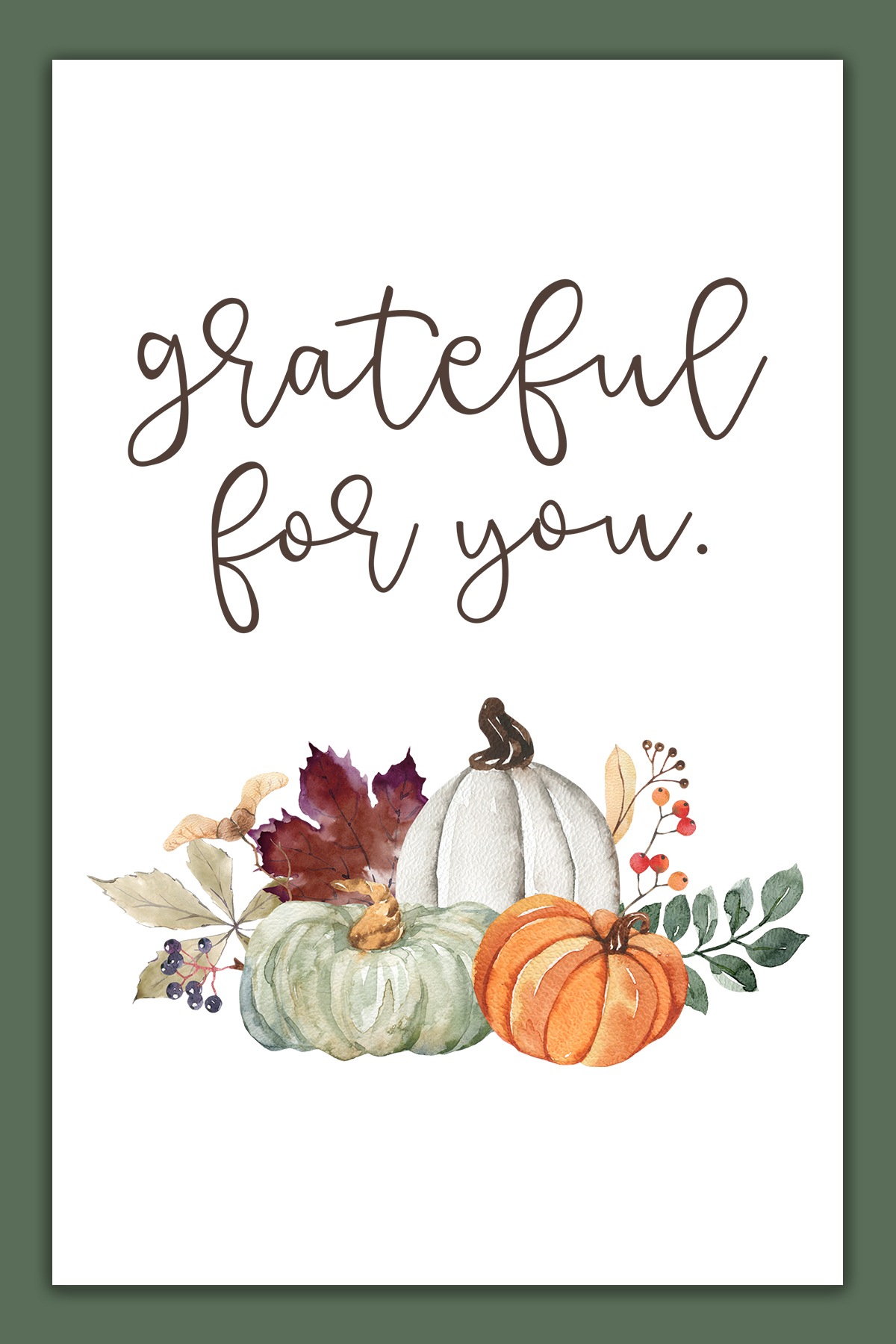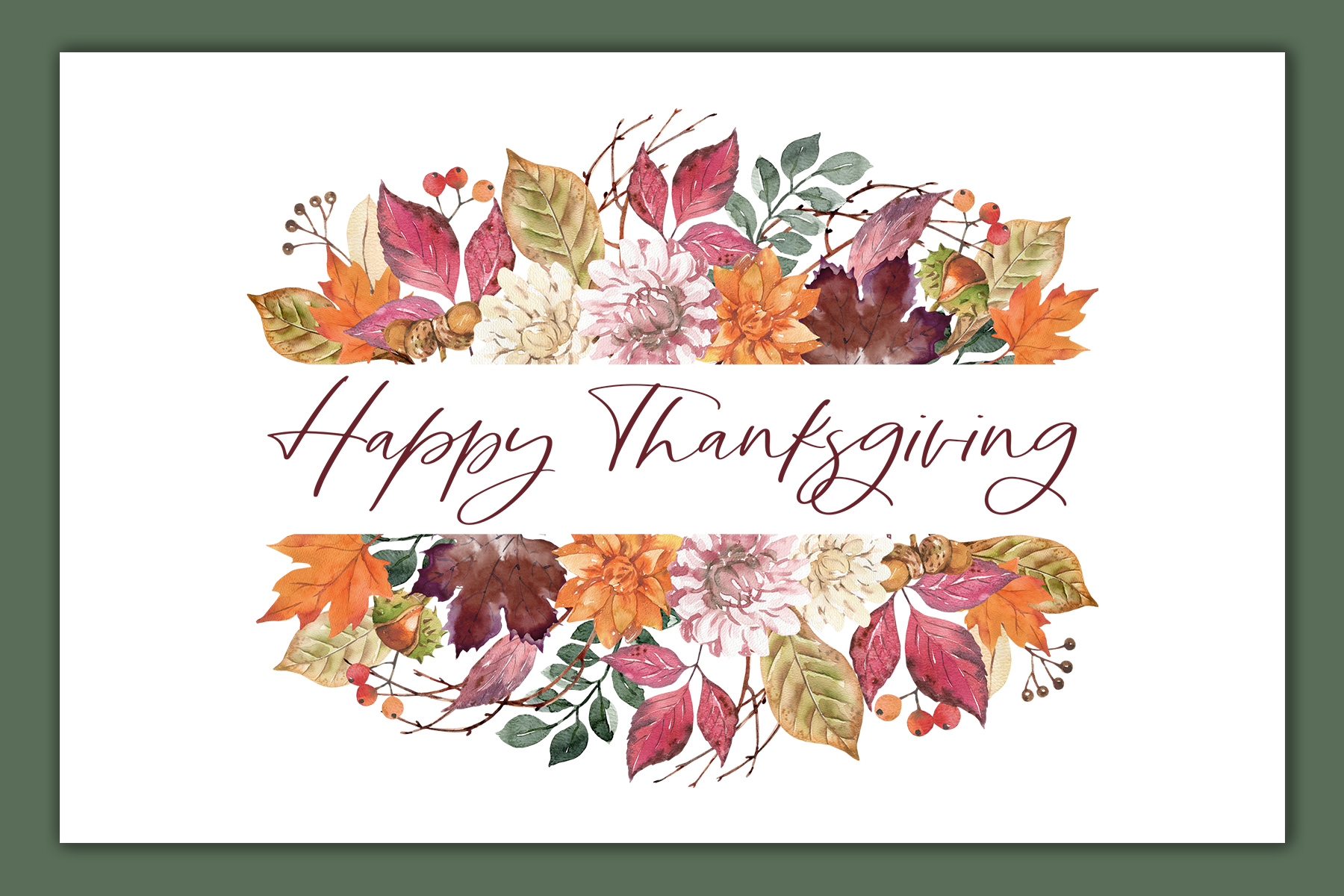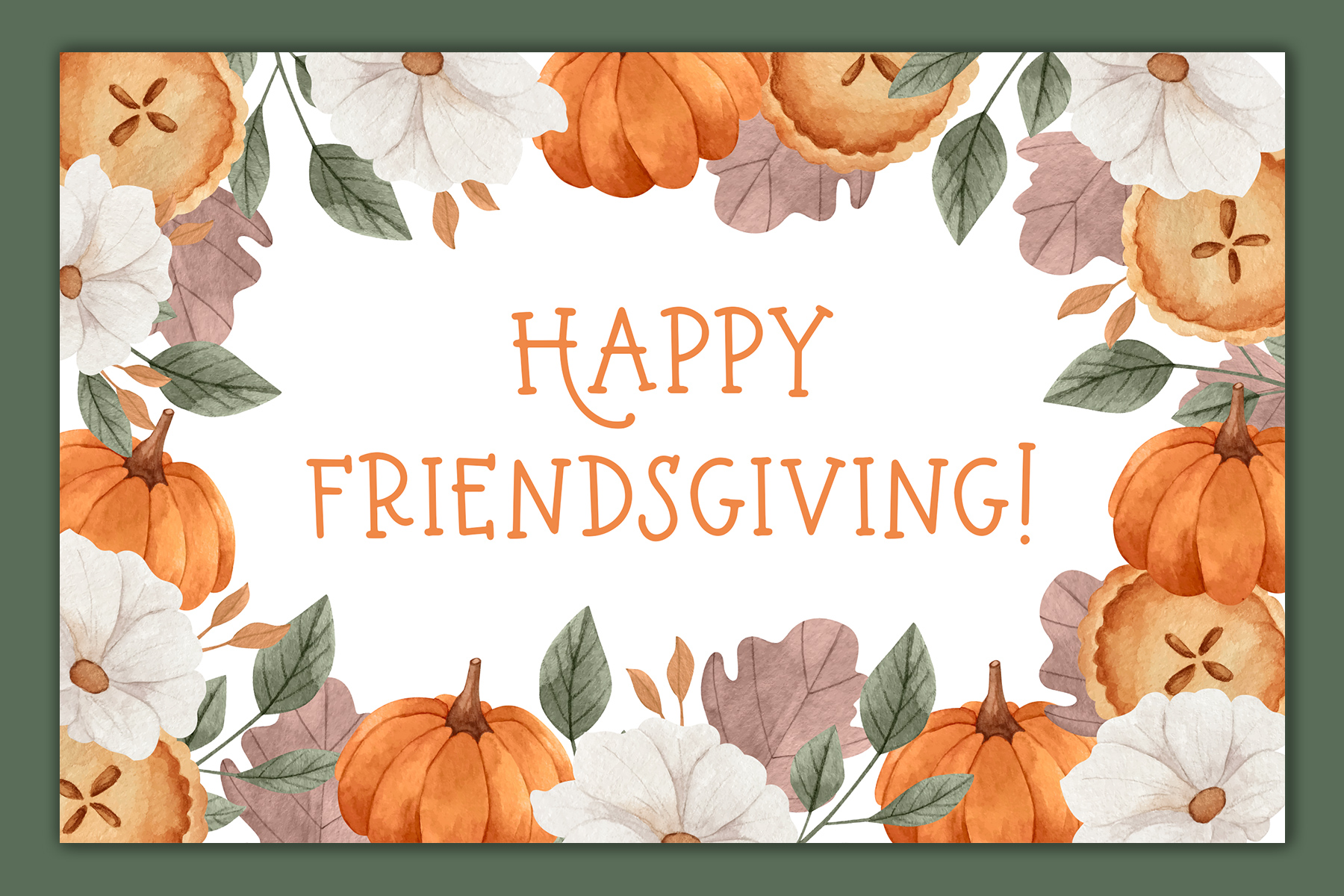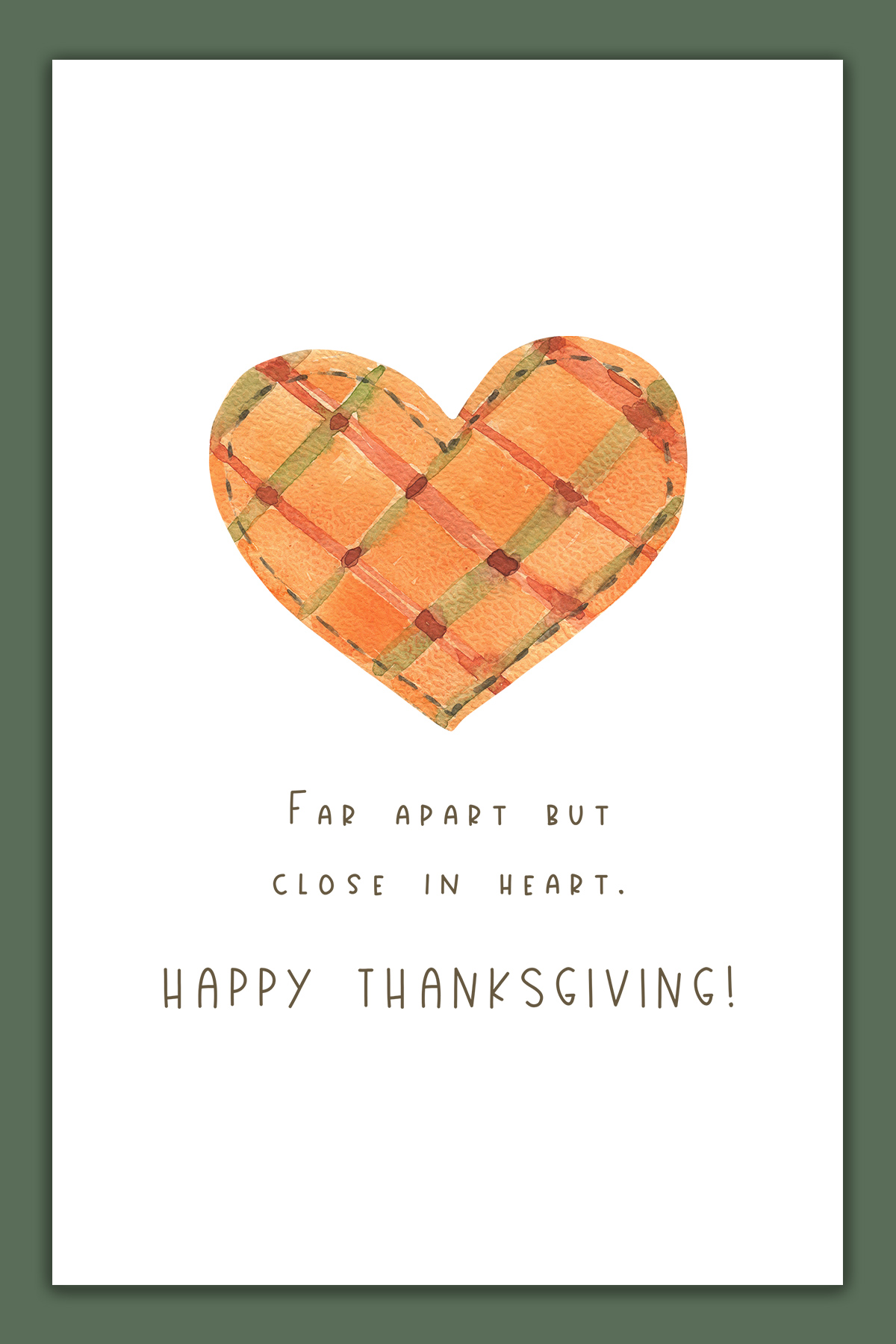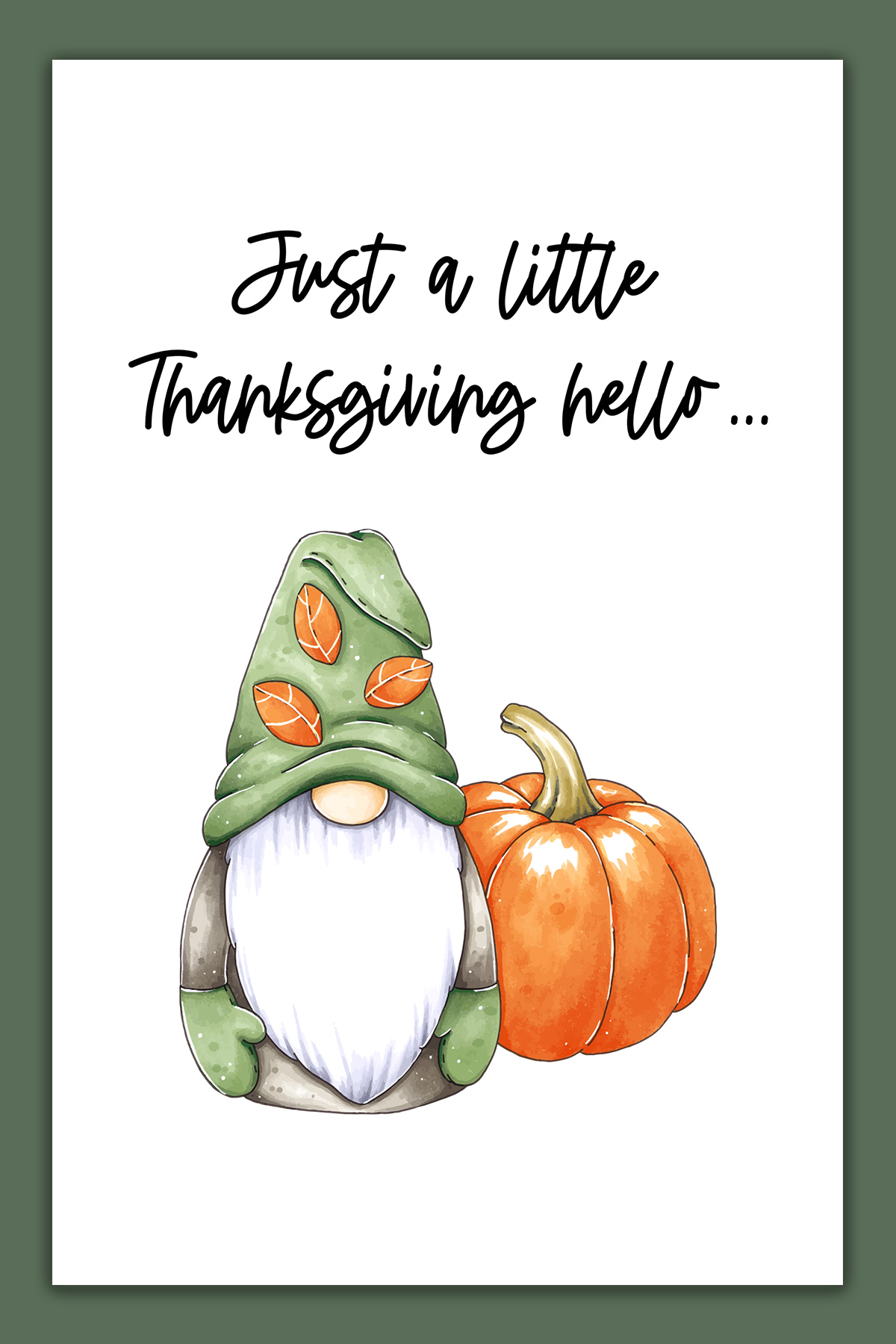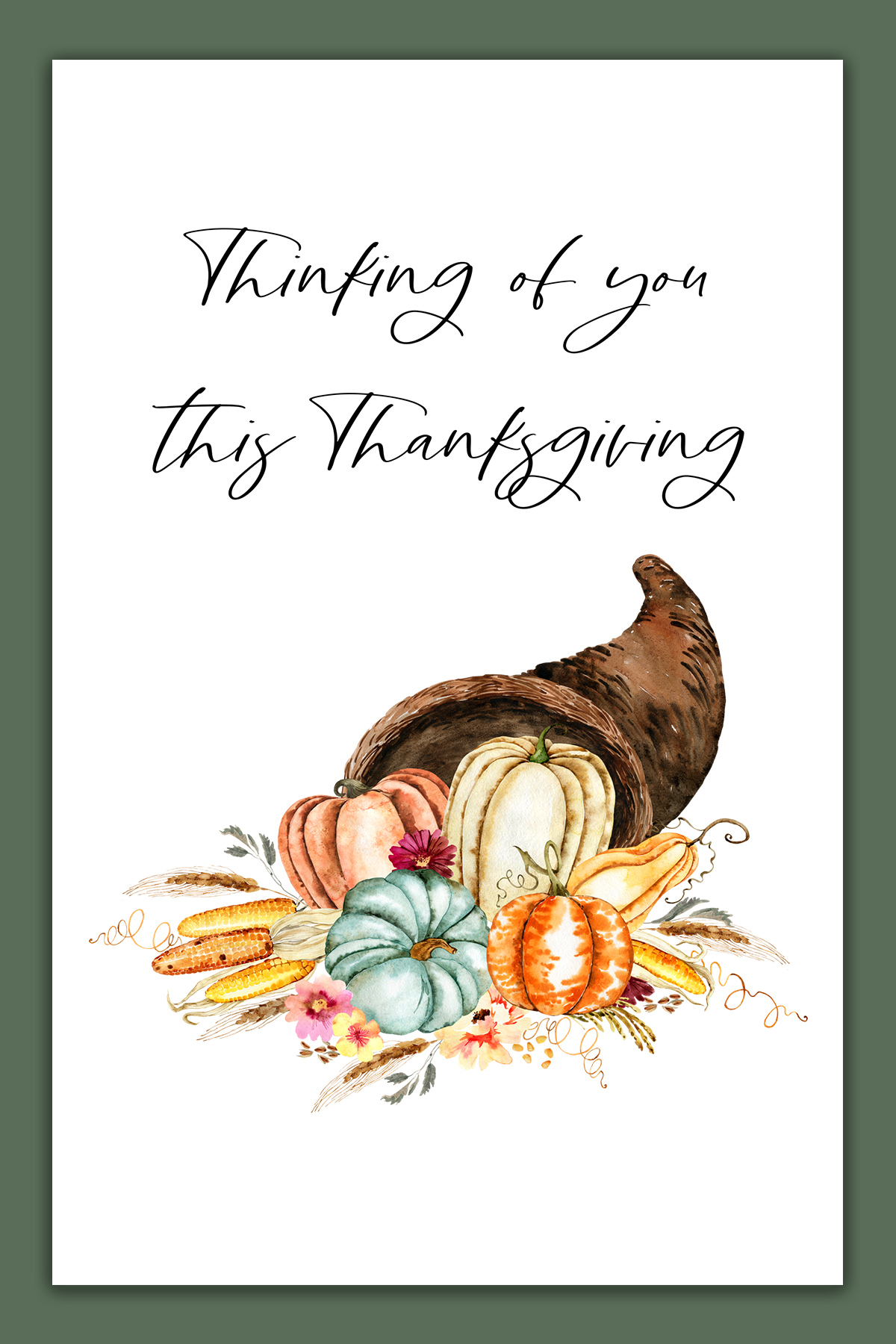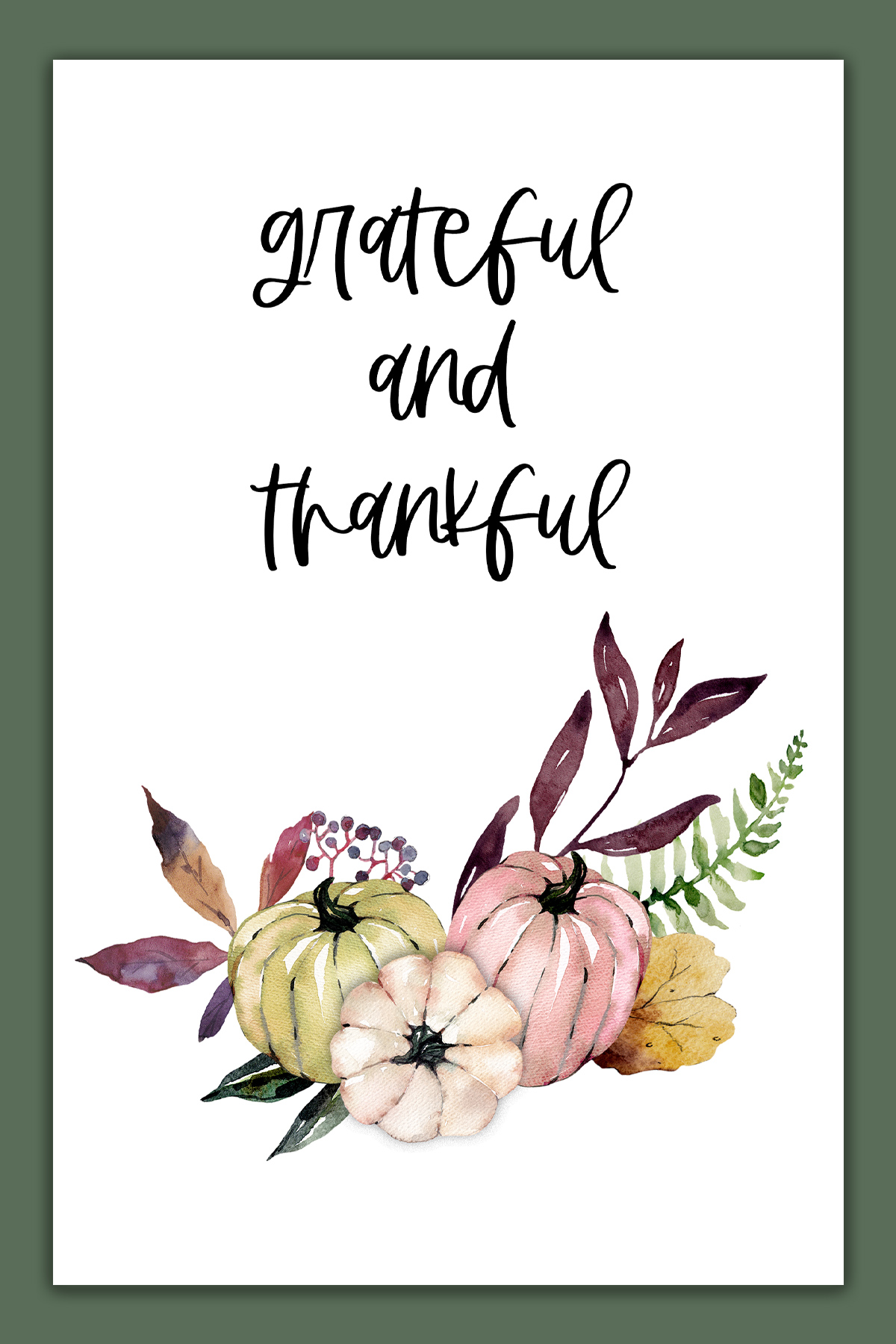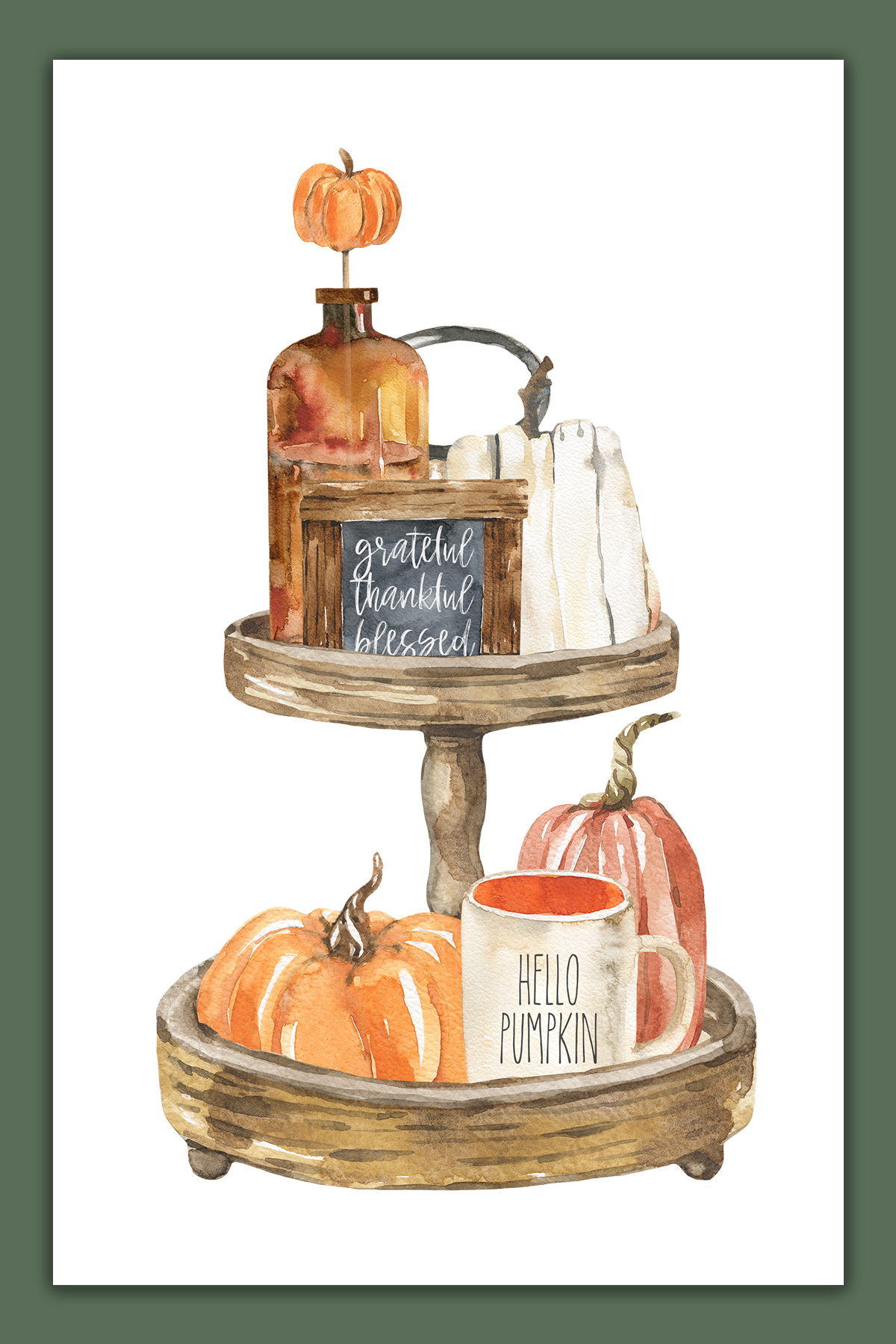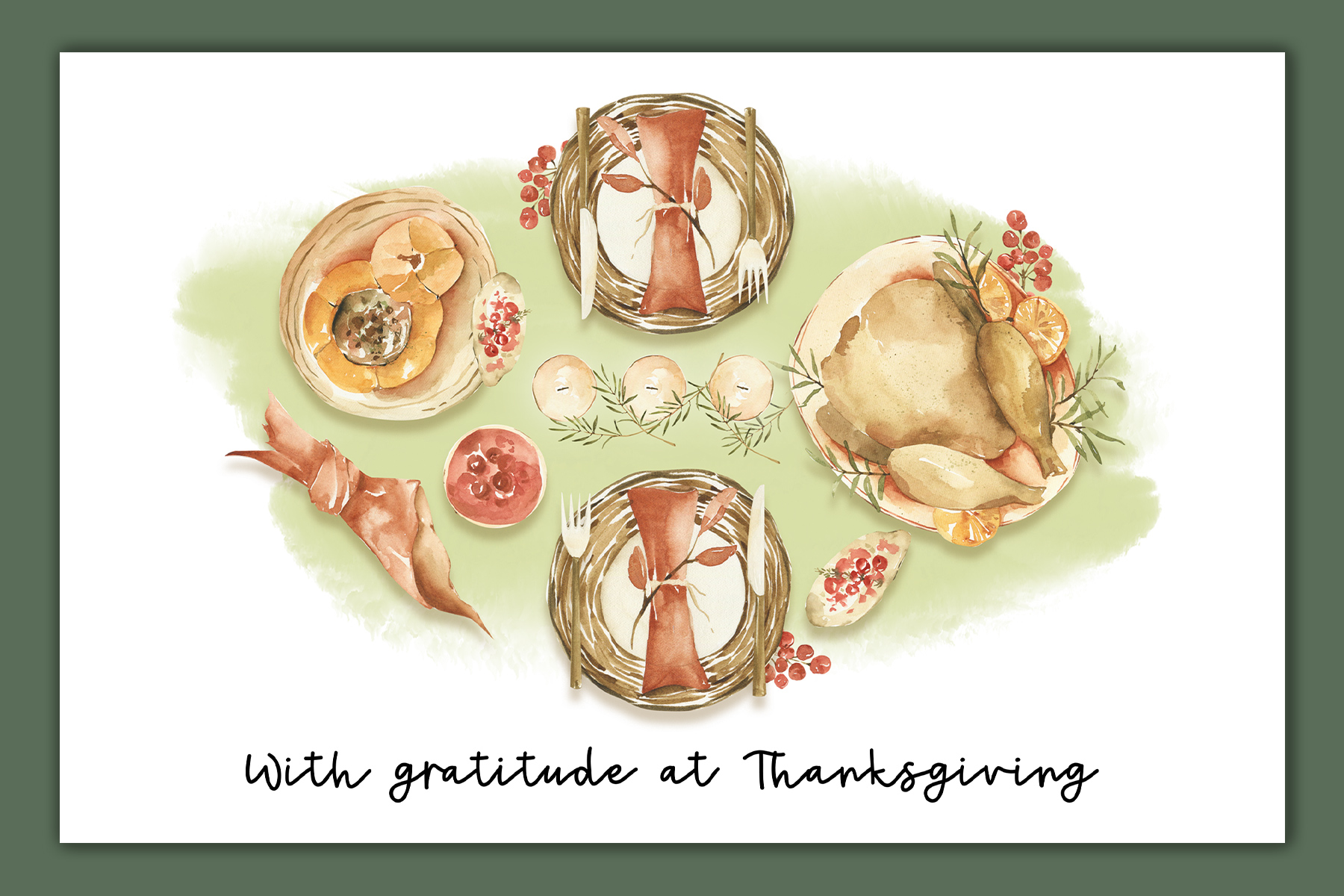 What Supplies do you Need to Make these Cards?
You'll need a home printer, white cardstock, and a pen or pencil to write in the card. If you're tired of spending money on ink, check out whether or not the HP ink program would be worth it for you (I have it and am totally obsessed).
What Size are the Cards?
Each card takes up one letter size sheet. When folded, the cards are they would become a 8 1/2 x 5 1/2.
How to Print the Cards
You can print the cards as they are as one letter size sheet. Then, you'll just fold the paper in half to create a card.
If you prefer a smaller card, you can print them as multiple pages per sheet. I would suggest 2 to a sheet or even 4 to a sheet if you'd like to make really mini cards.
When printing more than one card to a sheet, often times computers will handle printing the JPEG version better than the PDF version, so I would suggest downloading those.
How Can you Download the Cards?
You can the Happy Thanksgiving cards either here or at the end of the blog post. You have to become a free Mom Envy club member to get access to these cards and all of our other free printables.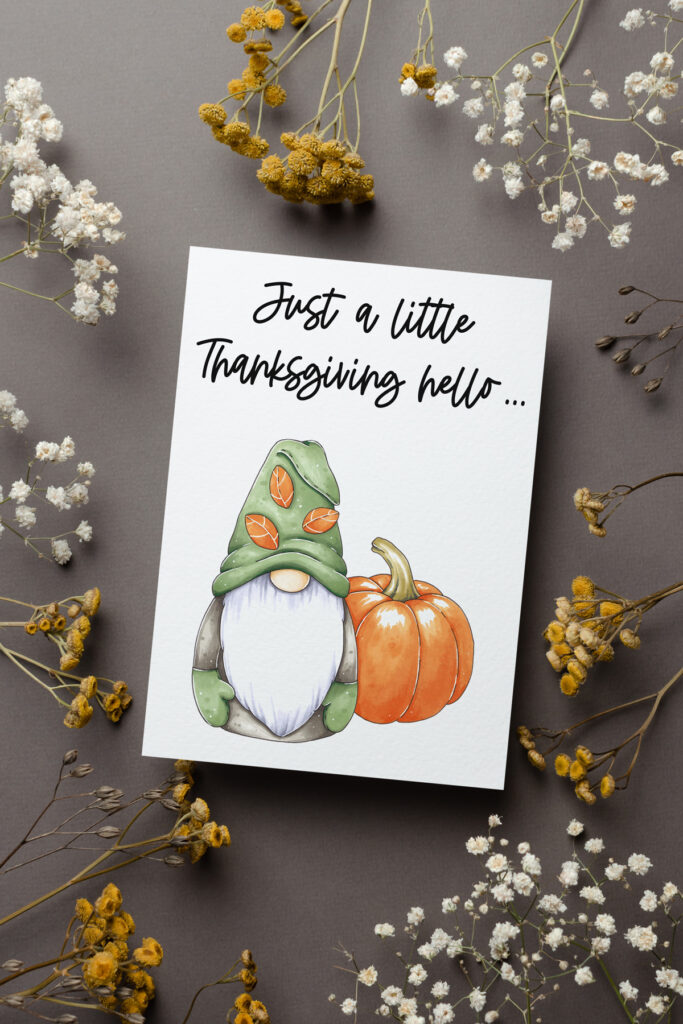 Want to Make a Thanksgiving Card from the Kids?
You could print an adorable card from this set for a child to give someone. Or, they could make a more personalized Thanksgiving card from this set of Thanksgiving cards coloring pages.
Looking for a Funny Thanksgiving Card?
If you are looking for a funny card instead, I have a set of 10 free funny printable Thanksgiving cards.
Want More Free Thanksgiving Printables?
Check out all of the free Thanksgiving printables here on Mom Envy. When you subscribe, you'll get access to all of them.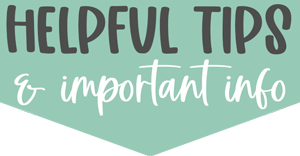 Tips for Downloading the Free Files
Below is an arrow that says Download Below. Underneath that is a large image that says Click to Download the free files.
Once you click that, you will enter the members-only password and click submit.
The page will reload the same image and now when you click the image that says Click to Download the free files, it will open the Google Drive folder containing the free files.
How do you get a members-only password?

You can sign up here to be a free Mom Envy club member.
The password will be sent to you within a few minutes. Make sure to check your spam and/or junk folder if you don't see it.
Already a member but forgot the password? Don't sign up again. Look at the end of any newsletter from me for the free password or just send me an e-mail here: [email protected]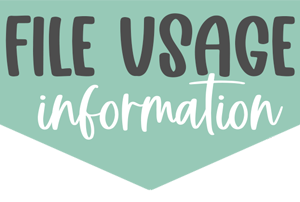 Copyright MOM ENVY 2022. Files may be used for personal use only. No commercial use of the file is available. Files may not be directly shared within Facebook groups, on websites, or in any other way. If using for educational purposes, the file may be printed and copied for classroom use. A link to the web page to download the files may be shared as well as one photo. The file may not be printed and then sold (including local yard sale sites and groups or at local craft fairs). The images may not be used in any way other than to share with a link to the original web page.