Our free quarantine SVGs are ready to help distract you during this difficult time. Crafters everywhere are using crafts to keep themselves busy and entertained.
Crafts can help relieve anxiety, boredom, feelings of being overwhelmed, and more. They are often therapeutic for people. Of course, unless the project isn't going well, then you might be ready to throw your machine out the window.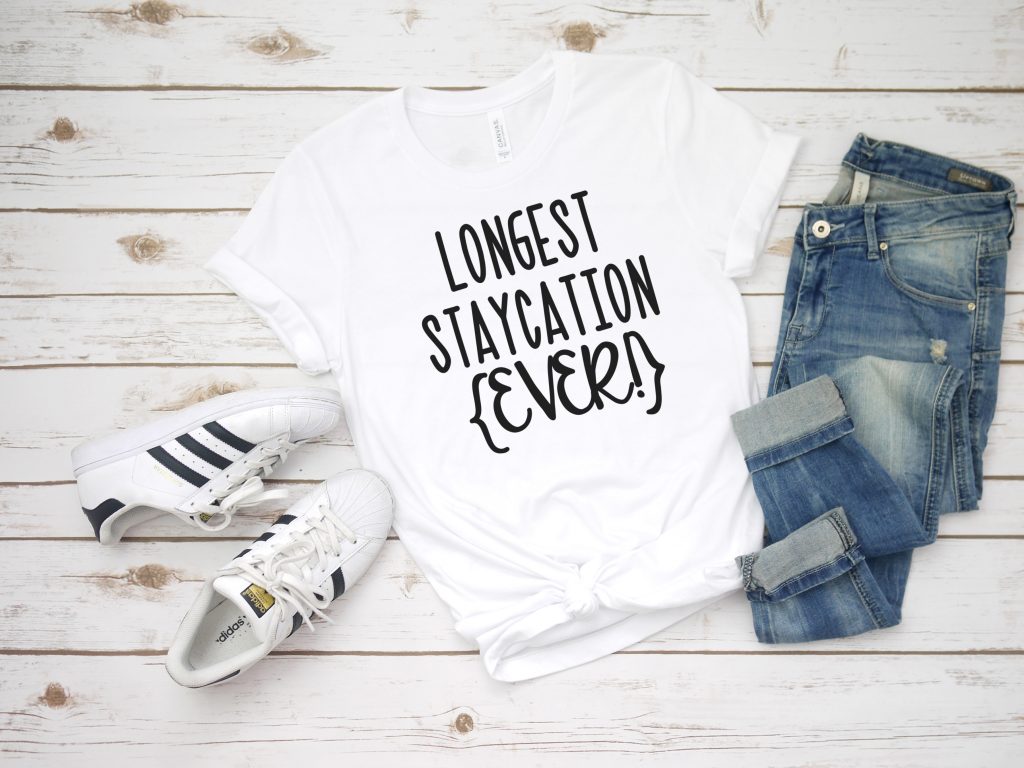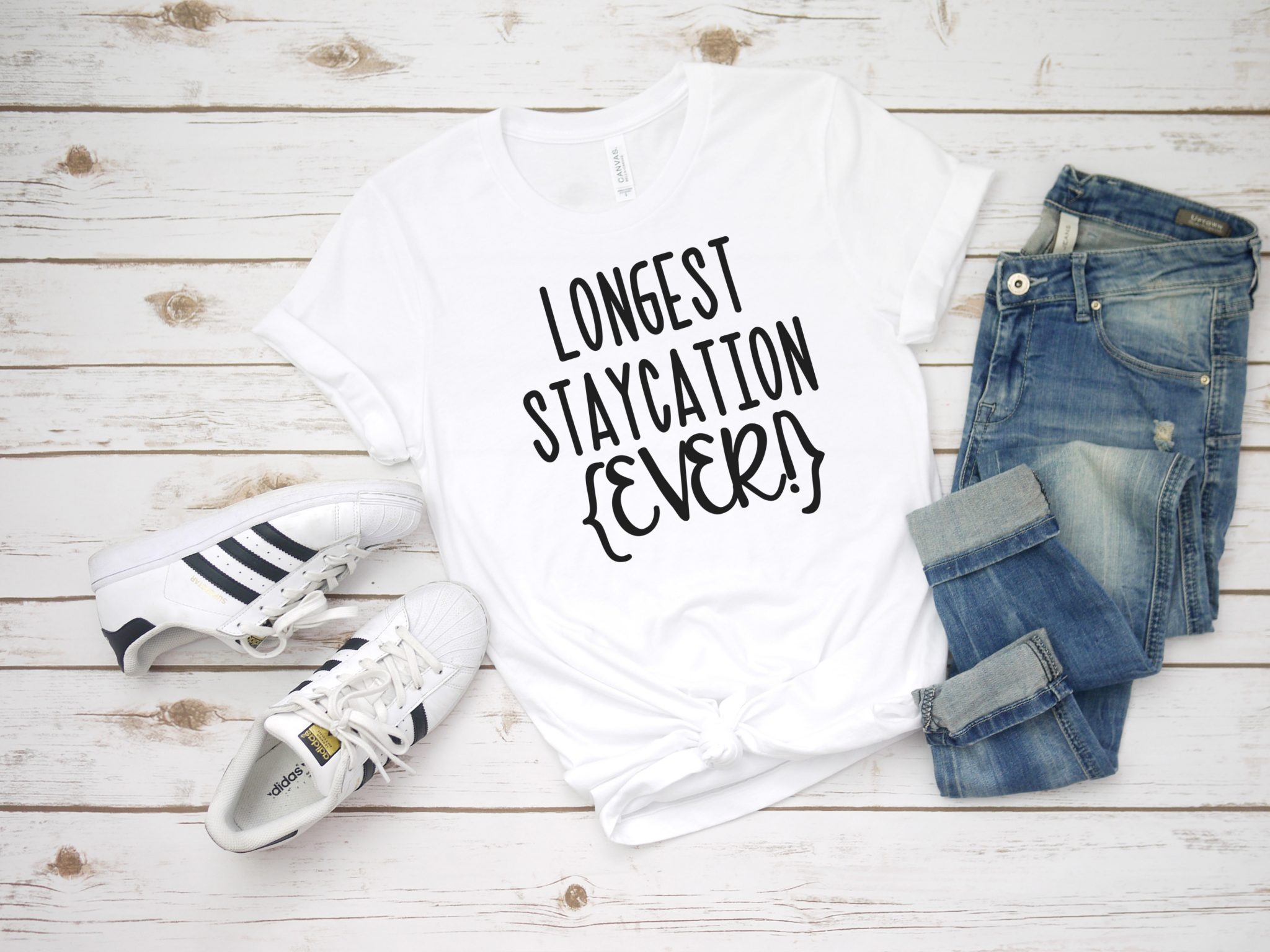 These free SVGs come from my set of free quarantine planner stickers. When I sent out my stickers to my readers, many people responded asking for SVG files so they could create shirts, mugs, etc. So I decided to take some of the sticker designs and create SVG files for my readers.
What Type of Projects can I Create?
Often times we think of cut files being used with HTV. While all of these files would work for a t-shirt, onesie, etc. they can be used for other types of crafty projects. Some ideas include (but are not limited to)
Mugs
Tumblers
Grocery bags (make sure to wash them after your trips out!!)
Decals to put anywhere!
Window decals – reverse the design and place inside so your neighbors can see them!
Onesies
Shirts – of course!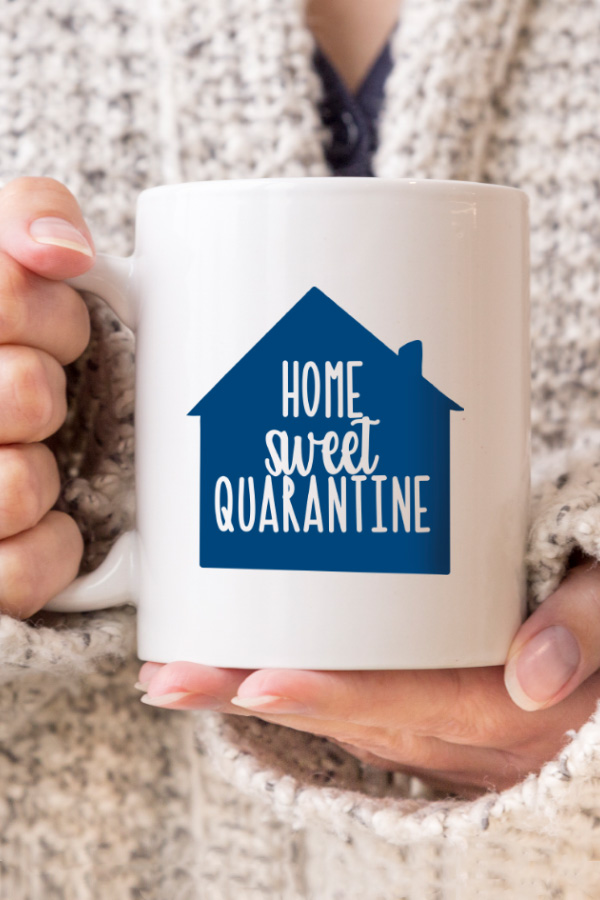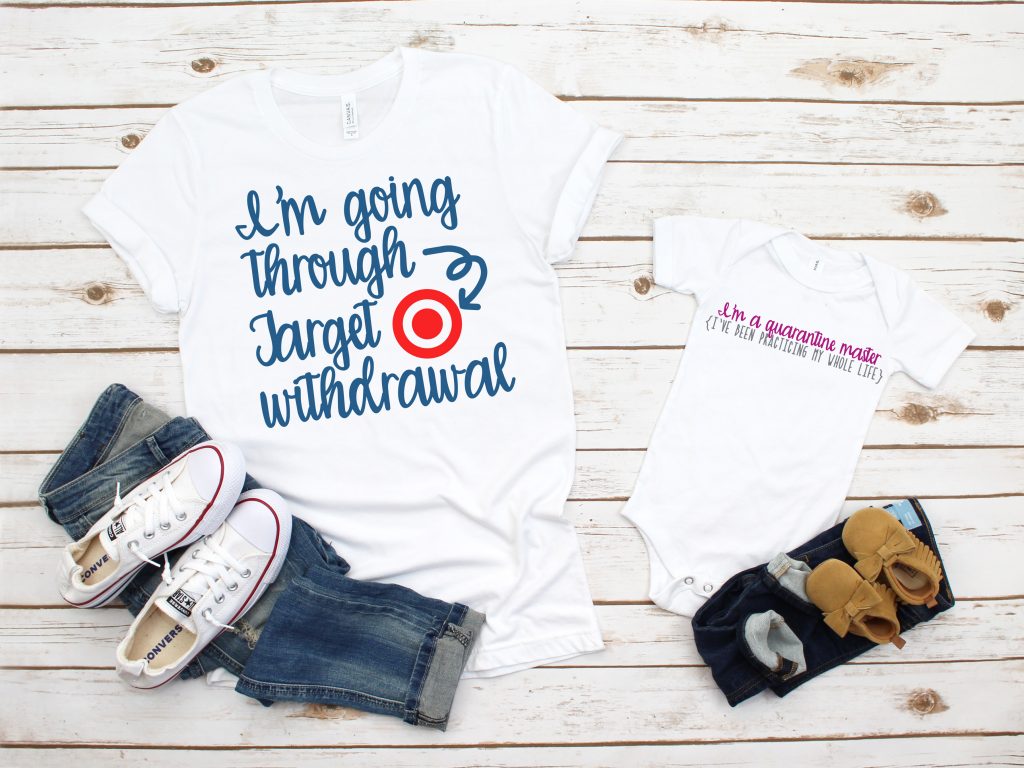 What Cutting Machine can I use with these Files?
All cutting machines *should* work with these files. I have included 5 different file types so that different machines can use them. Don't have a machine yet?
Check out my comparison of the Silhouette vs. the Cricut to see which one is best for you! I now own both machines so feel free to reach out to me as well.
What Type of Files are Included?
SVGs aren't the only type of file included. In addition, I have included the following file types for free!
Don't Forget you Can Change the Vinyl Colors!
The colors for these SVGs were based on my set of free planner stickers. Don't forget that you can change your vinyl to make the designs any colors you want!
10 Free Quarantine SVGs Available
There are 10 different designs included in this bundle! They are sarcastic and far from serious. Even though this is a serious time, a little humor can help many people get through this difficult time easier.
If you are one of my planner people, you may notice that not all of my quarantine planner sticker designs are included. Not all were able to be turned into an SVG.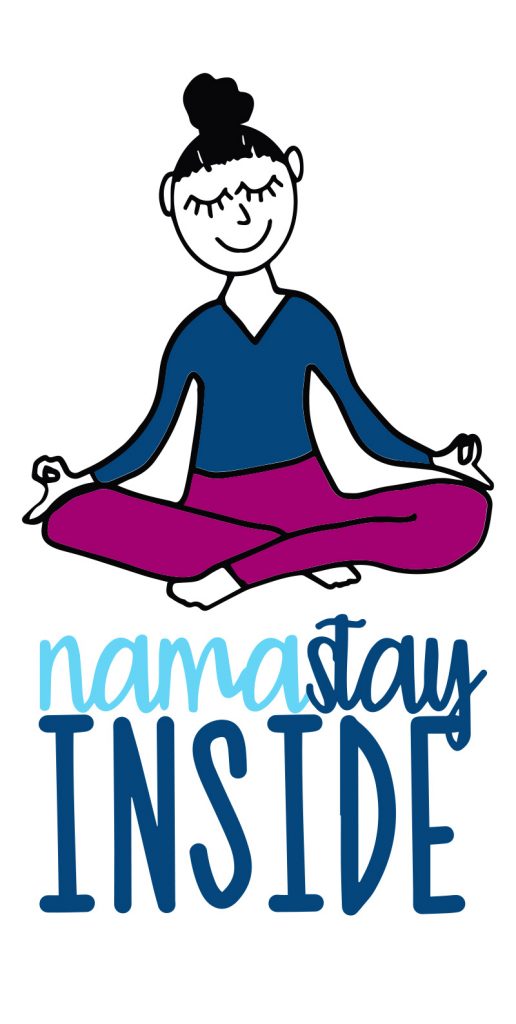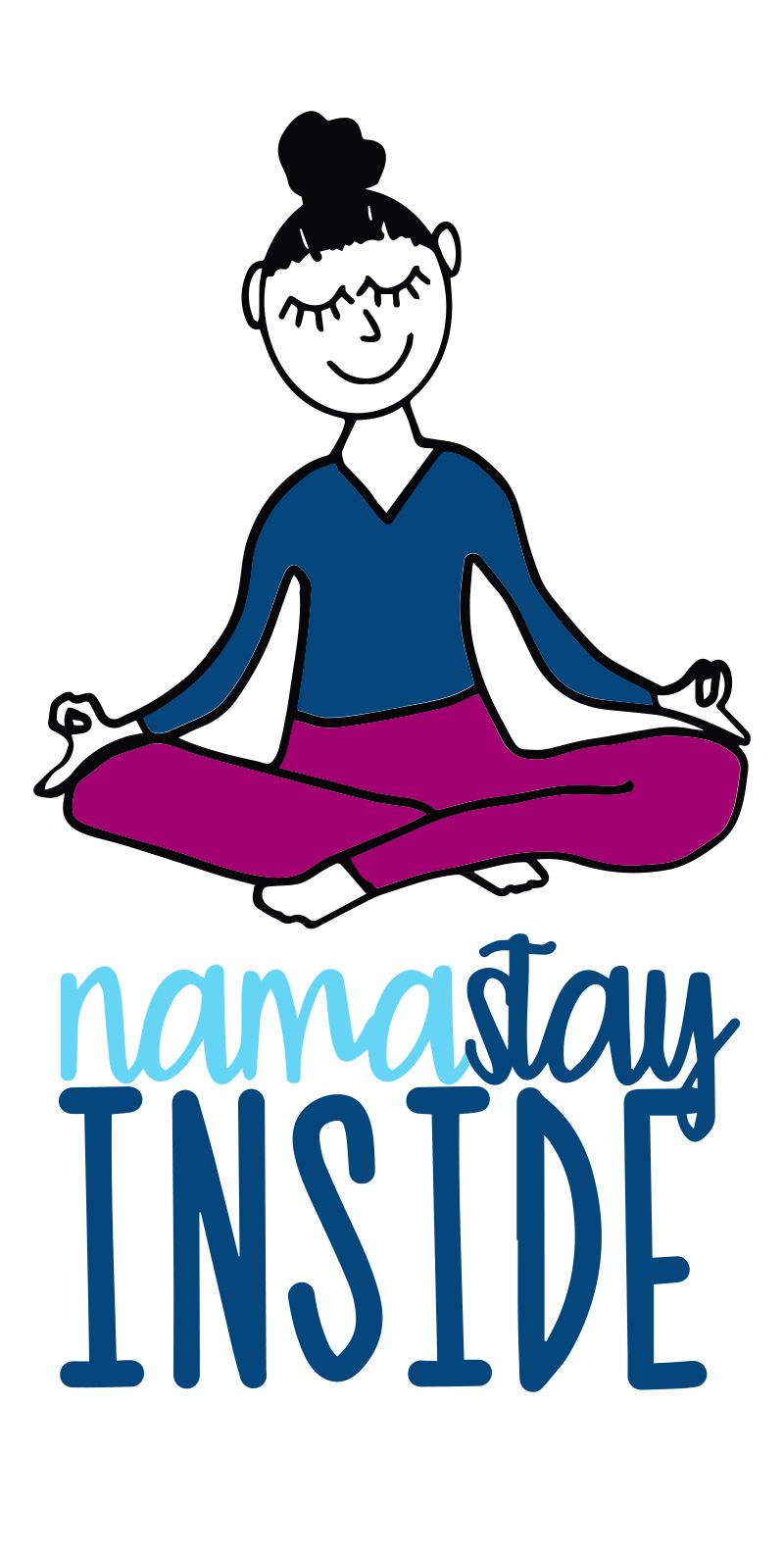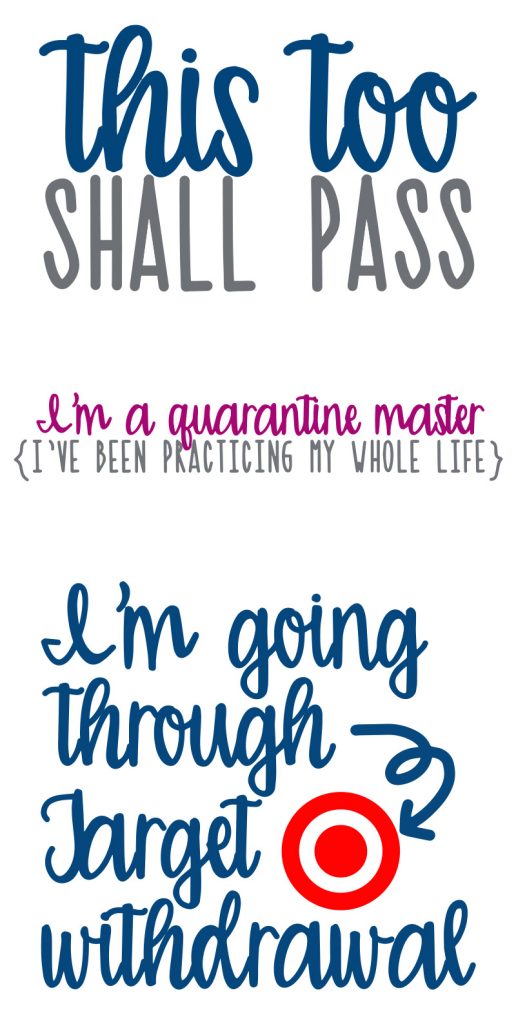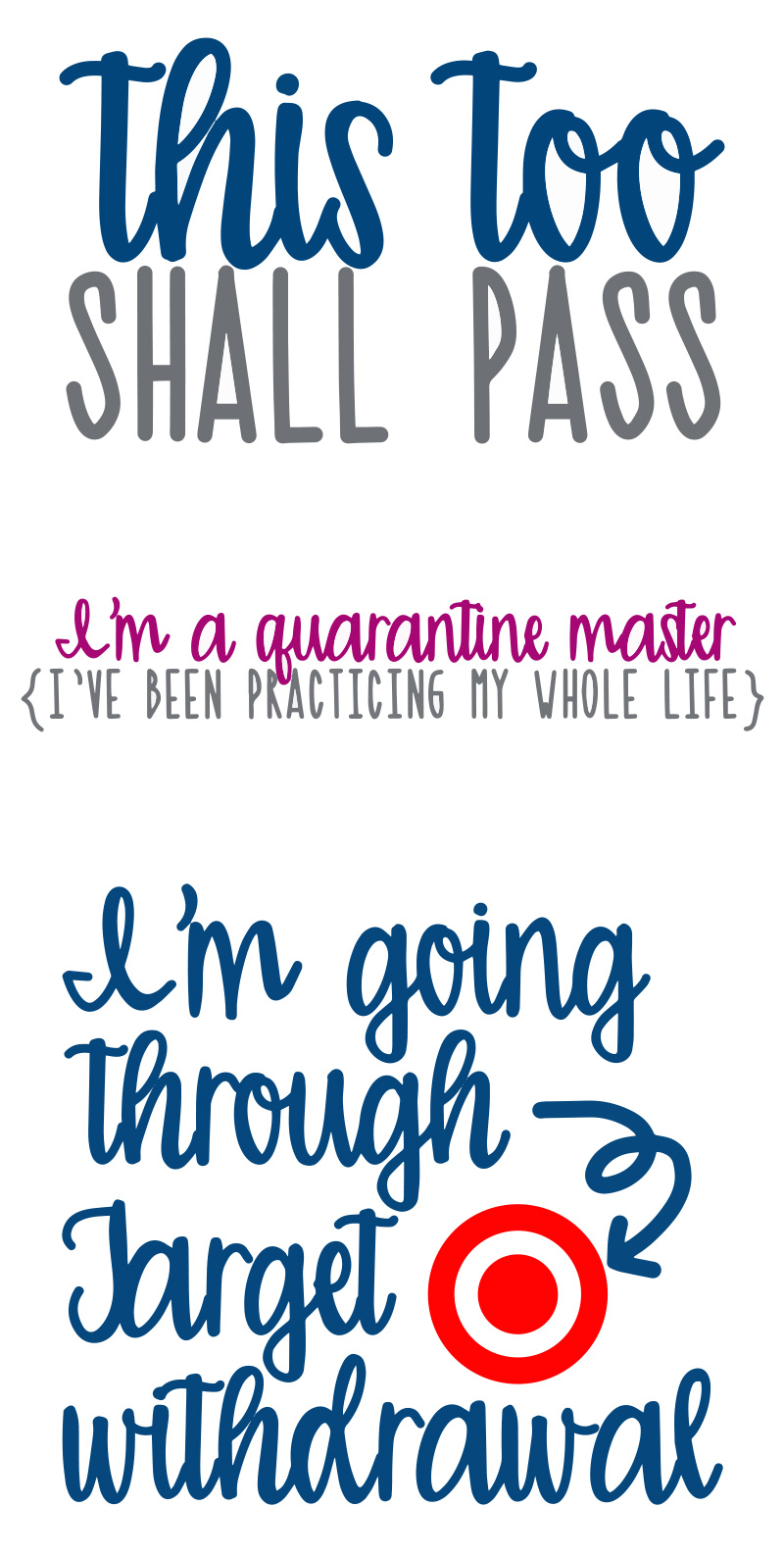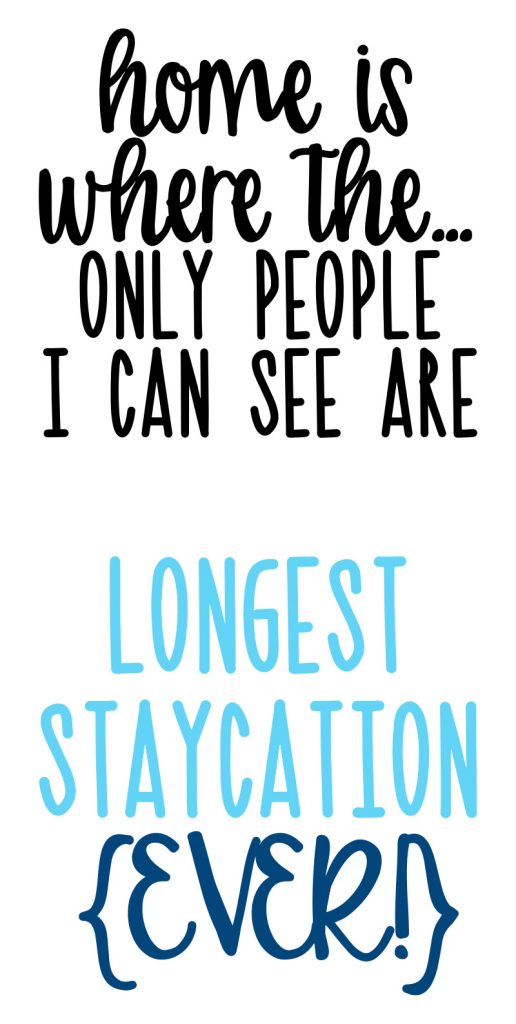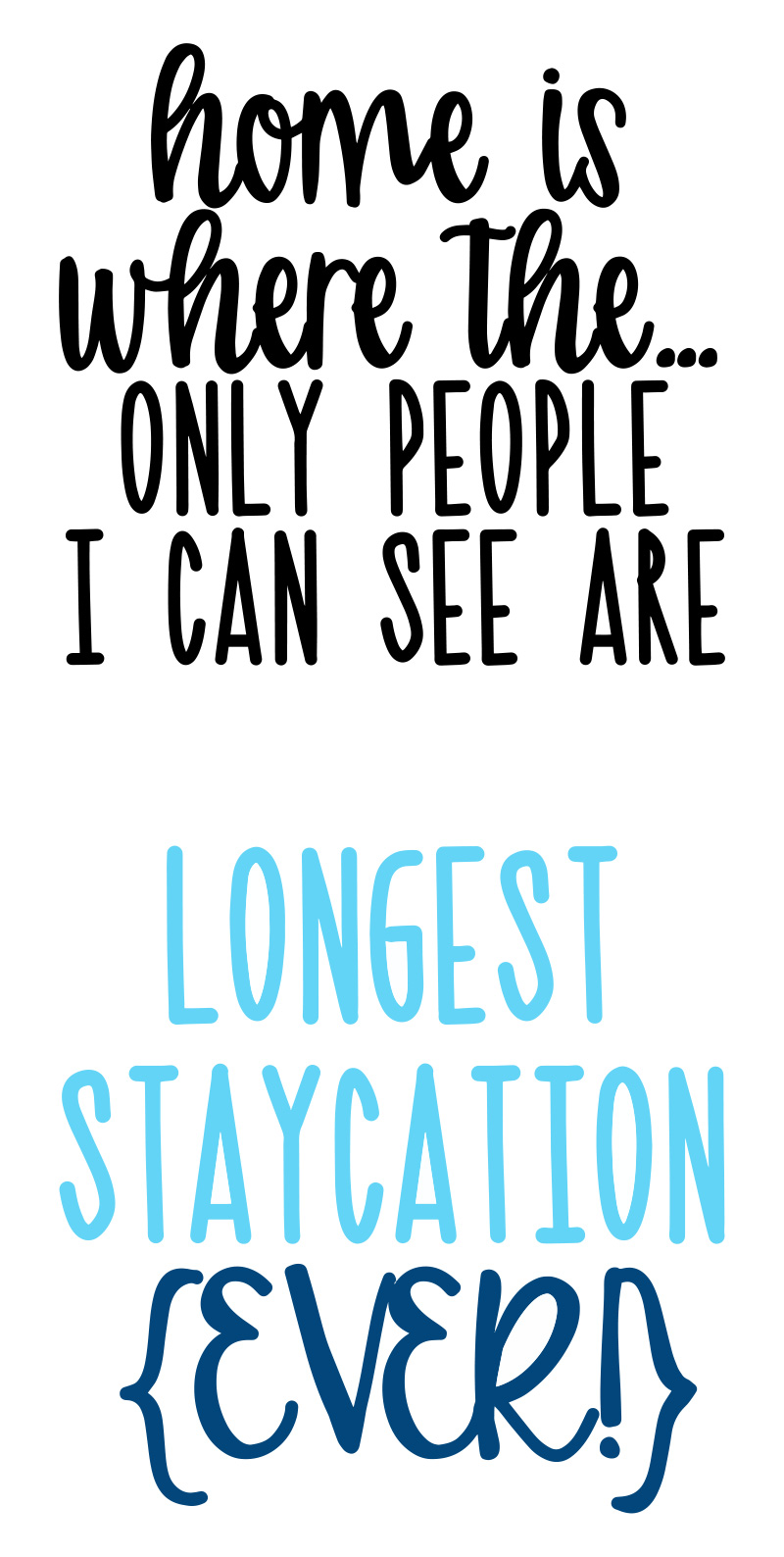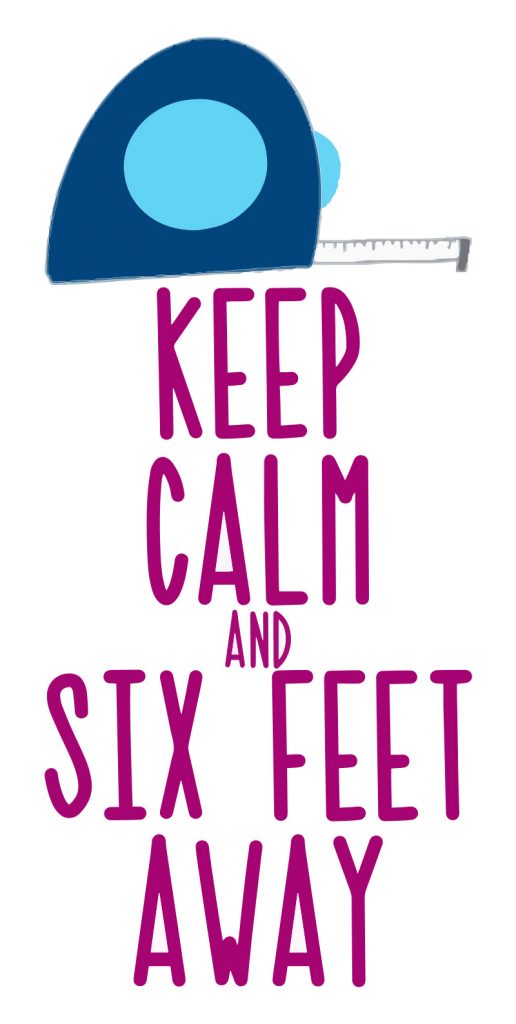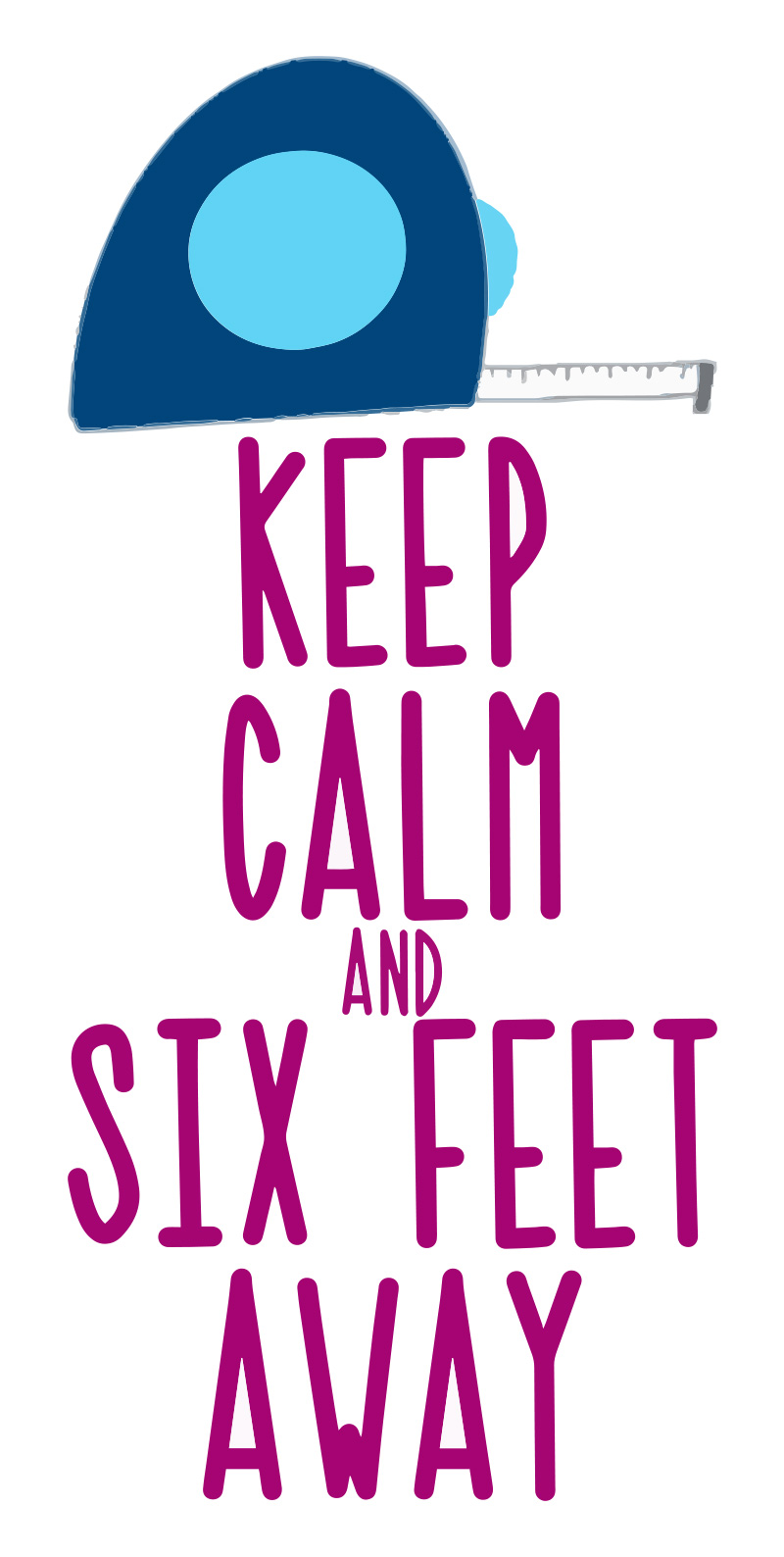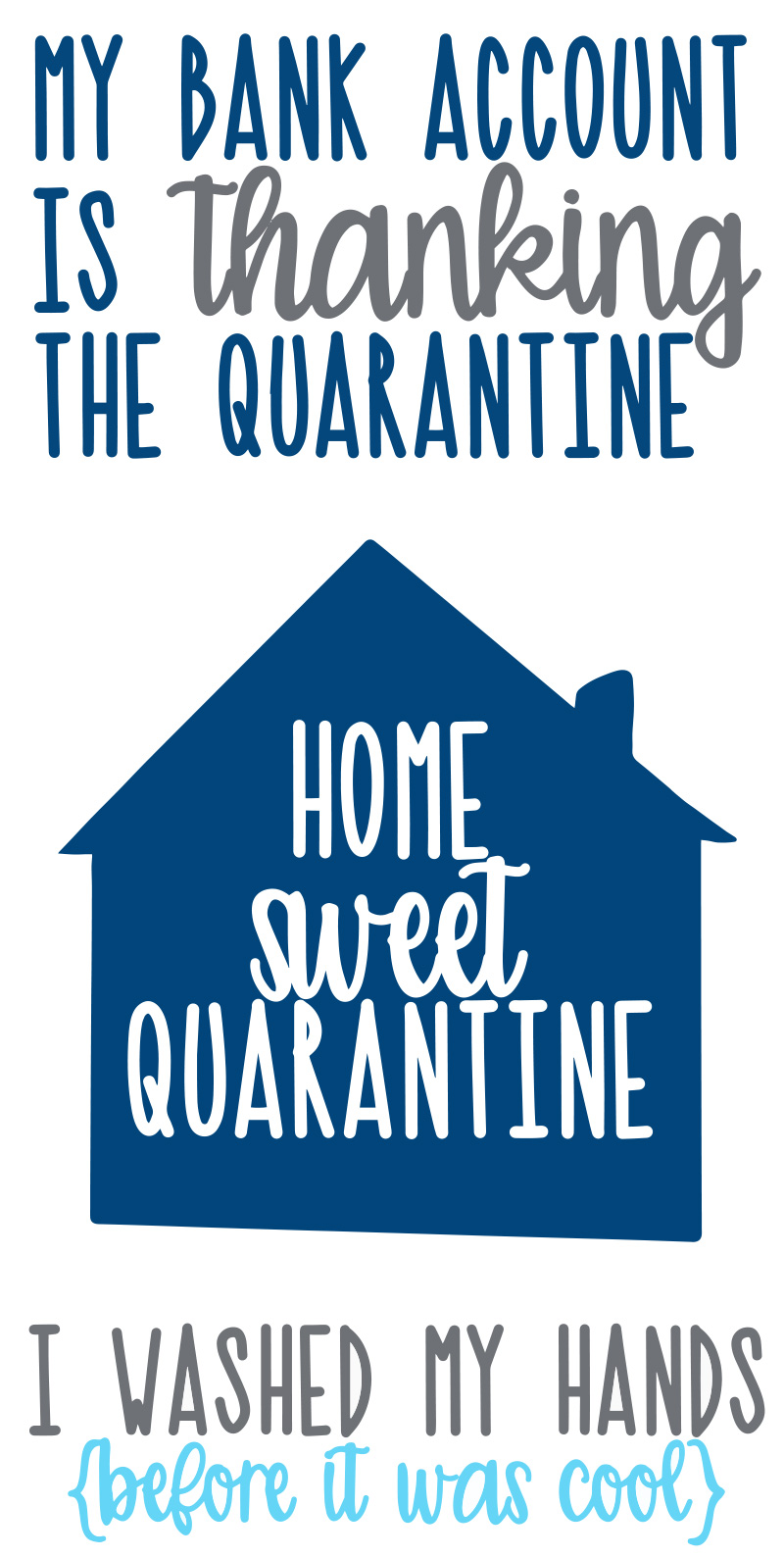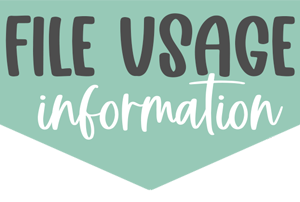 Rules for Using the Files
Can these Files be Used to Make and Sell Products?
No. The quarantine SVG files are for personal use only. Contact me for more information if needed.
Can I share my projects I create with your files?
I would LOVE for you to share the projects you use with these files! Just please give my site credit for the design.
If you share the project on Instagram, please tag me @momenvyblog
Can I share the files with other people?
Not directly. BUT, you can share the link to this post so that others can download them as well! Please do not share the files in Facebook groups, forums, email them out etc.