Imagine a master bathroom covered in pink tile, outdated lighting, unattractive vanity, and a beige toilet. You've got our very beautiful and stunning master bathroom. It's everything I ever imagined would never pick for a bathroom.
We completed our powder room remodel first because we figured it would be used by our guests. Now it's finally time to update our amazingly 80's bathroom.
The time has finally come for us to makeover our bathroom. We're trying too complete an inexpensive makeover (we definitely don't have 20K to drop on a new bathroom). So we're going to be DIY'ing our bathroom.
Last time I needed help choosing a paint color, you all really came through and picked a beautiful paint color (we are loving it). Hopefully, you can help me decide which bathroom vanity light is best for our space. We have two bathroom vanities, one is a standard single bow vanity and the other is a make-up vanity.
Want to see the results of your paint color choice from last time? Click here to see our updated Master Bedroom (we still have a little bit left to finish).
Inexpensive Farmhouse Bathroom Lights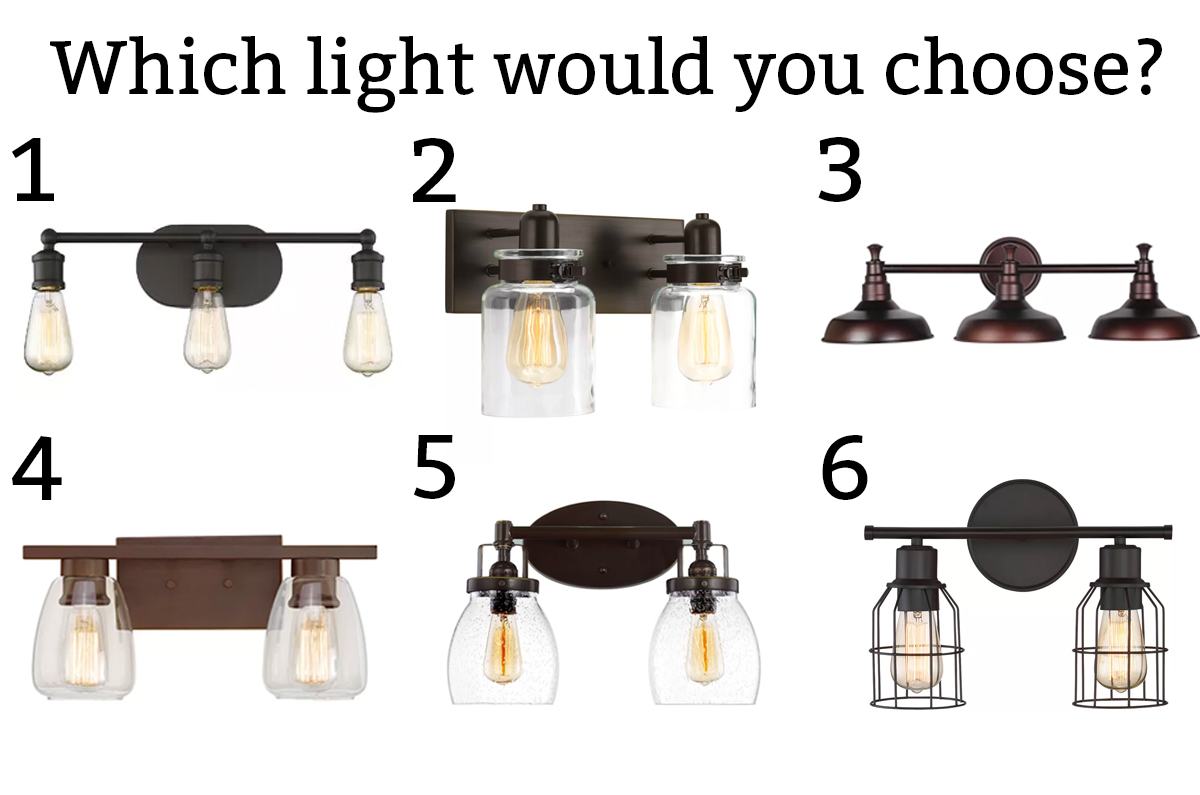 [yop_poll id="6″]
All of the lights I have chosen are from Wayfair.com. Each light is under $85!
Light 1 | Light 2 | Light 3 | Light 4 | Light 5 | Light 6