Kid jokes for lunch boxes are a fun surprise during the middle of a boring school day. I love to find little ways to add a bit of "magic" to my kids' lives. Even if it is as simple as a note in their lunchbox each day.
Adding a joke to their lunchbox lets them know you are thinking about them. And if they're not having a great day, it may be the thing that can turn their day around.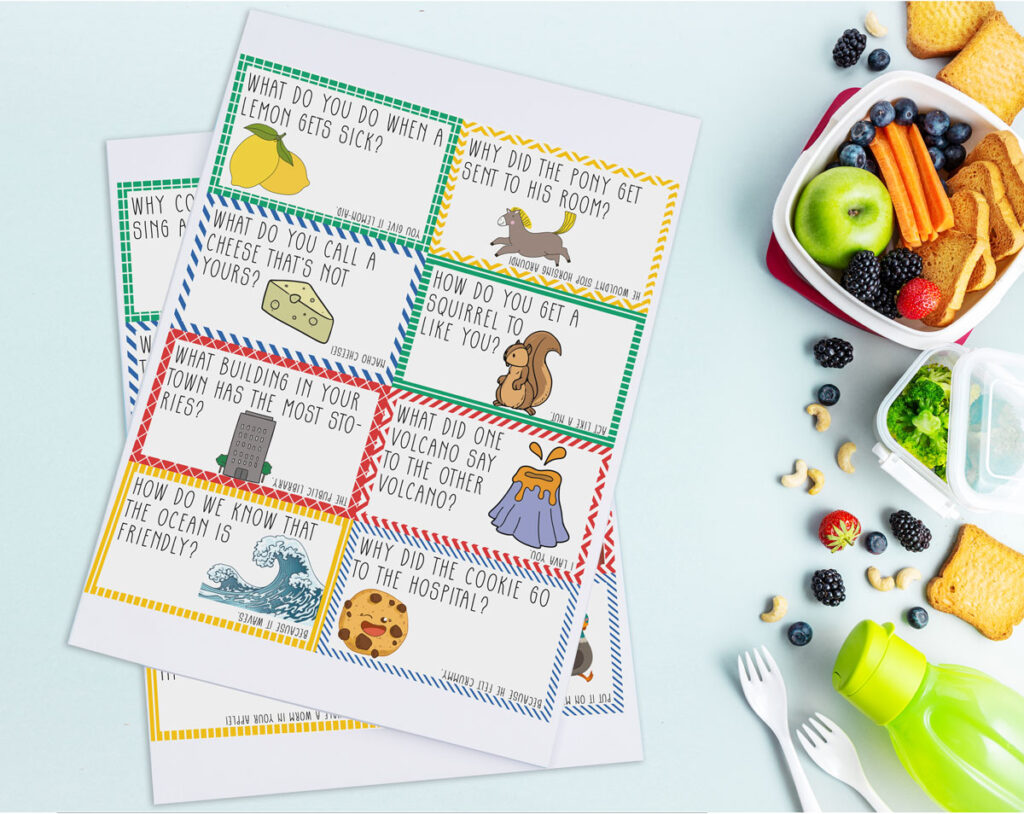 Joke Lunch Notes Create a Social Opportunity
Plus, giving kids joke lunch notes gives them a social opportunity. They can share the joke they get with their friends at lunch. For a kid that feels a little uneasy about what to talk about – this gives them an easy topic to get the conversation started.
Warning: Bad Kid Jokes Ahead
These jokes are super corny jokes for kids. They are meant to be silly and they definitely aren't going to be the funniest jokes you've ever heard.
But, just be prepared, once you start to send jokes in their lunch box, you'll start hearing very bad kid jokes all afternoon and evening.
I find whenever I send jokes in their lunch box, I spend the evening hearing lots of new "made-up kid jokes." You know the ones I am talking about – the ones that make absolutely no sense at all but leave them laughing hysterically.
What's Included with the Kid Jokes for Lunch Boxes set?
16 free printable joke lunch notes on 2 PDF pages. You can print it as many times as needed depending on the number of kids you have.
What age are these Printable Joke Lunch Notes for?
Mid to upper elementary school would be most appropriate. Younger grades may have trouble reading them unless they are a more advanced reader.
What do the Free Lunch Notes Look Like?
Here are both pages of the available free joke lunch notes.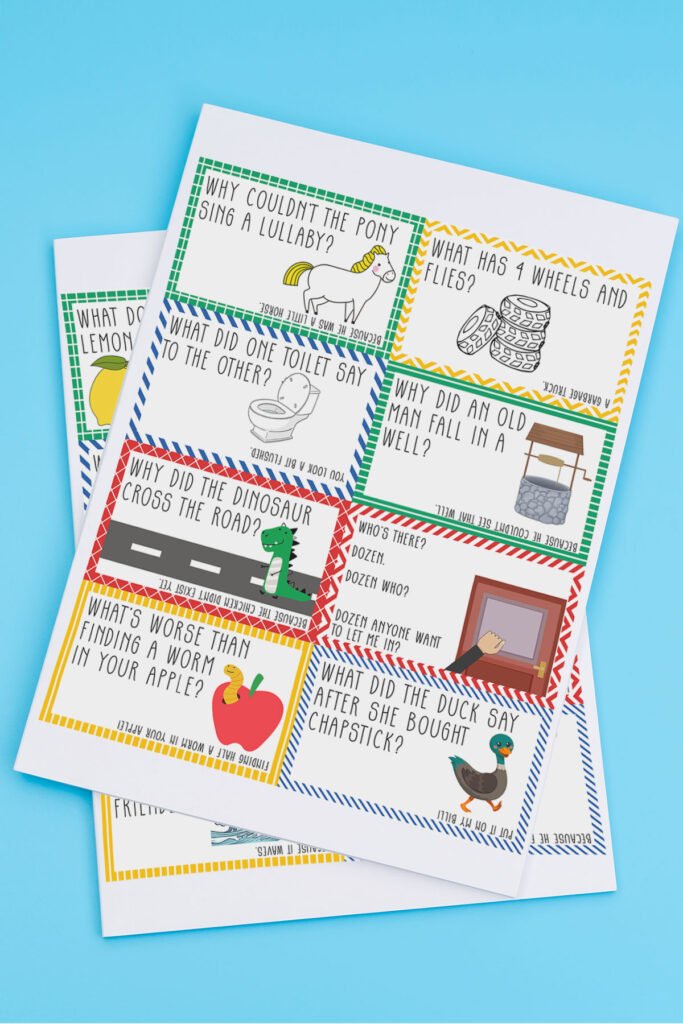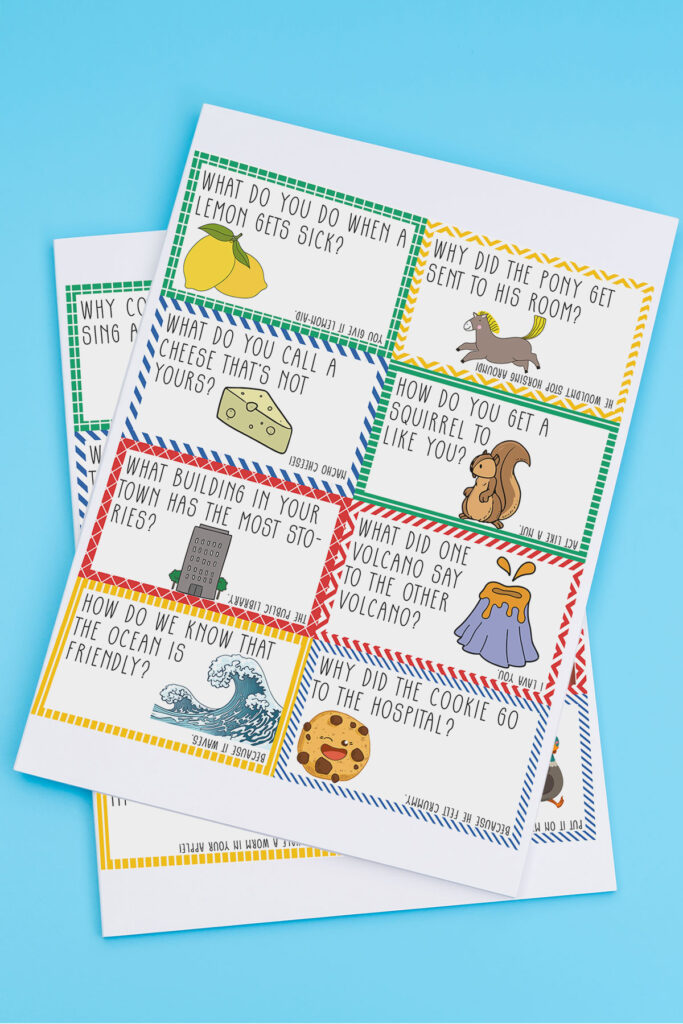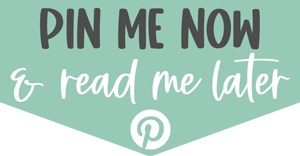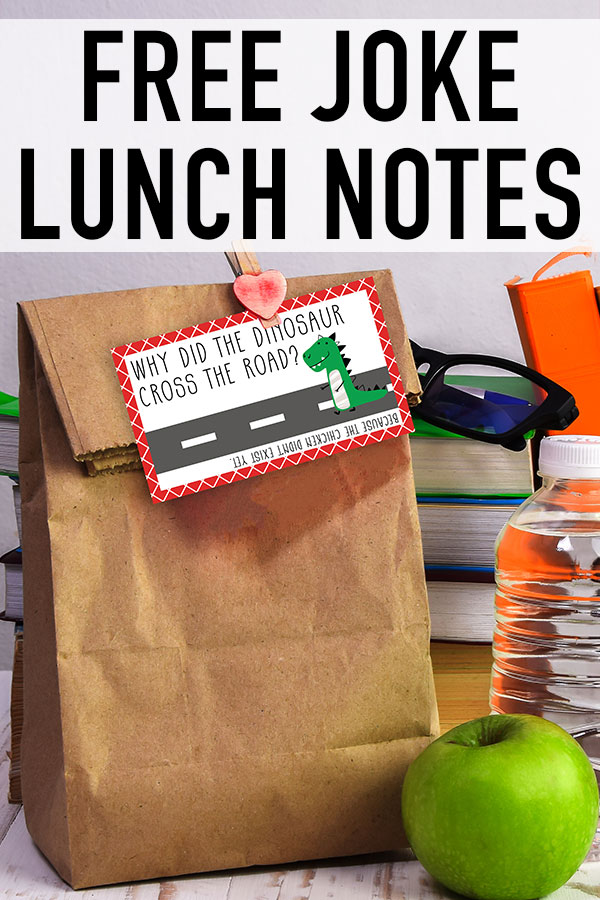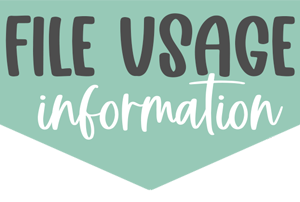 Copyright MOM ENVY 2021. Files may be used for personal use only. No commercial use of the file is available. Files may not be directly shared within Facebook groups, on websites, or in any other way. If using for educational purposes, the file may be printed and copied for classroom use. A link to the web page to download the files may be shared as well as one photo. The file may not be printed and then sold (including local yard sale sites and groups or at local craft fairs). The images may not be used in any way other than to share with a link to the original web page.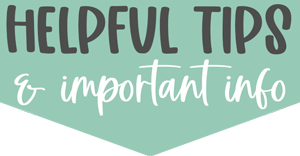 Tips for Downloading the Free Files
Below is an arrow that says Download Below. Underneath that is a large image that says Click to Download the free files.
Once you click that, you will enter the members-only password and click submit.
The page will reload the same image and now when you click the image that says Click to Download the free files, it will open the Google Drive folder containing the free files.
How do you get a members-only password?

You can sign up here to be a free Mom Envy club member.
The password will be sent to you within a few minutes. Make sure to check your spam and/or junk folder if you don't see it.
Already a member but forgot the password? Don't sign up again. Look at the end of any newsletter from me for the free password or just send me an e-mail here: [email protected]