If you are looking for a pretty Easter gift tags printable set to download for free, check out this beautiful set of 6 Easter gift tags. Each tag has a different watercolor Easter design.
With their traditional pale color scheme, they will look gorgeous on any package or Easter basket. Just print, cut, fill out, and add to a gift to make it extra special.
Easter tends to be focused on giving children lots of sweet goodies. Why not surprise one of the special people in your life with a fun Easter gift?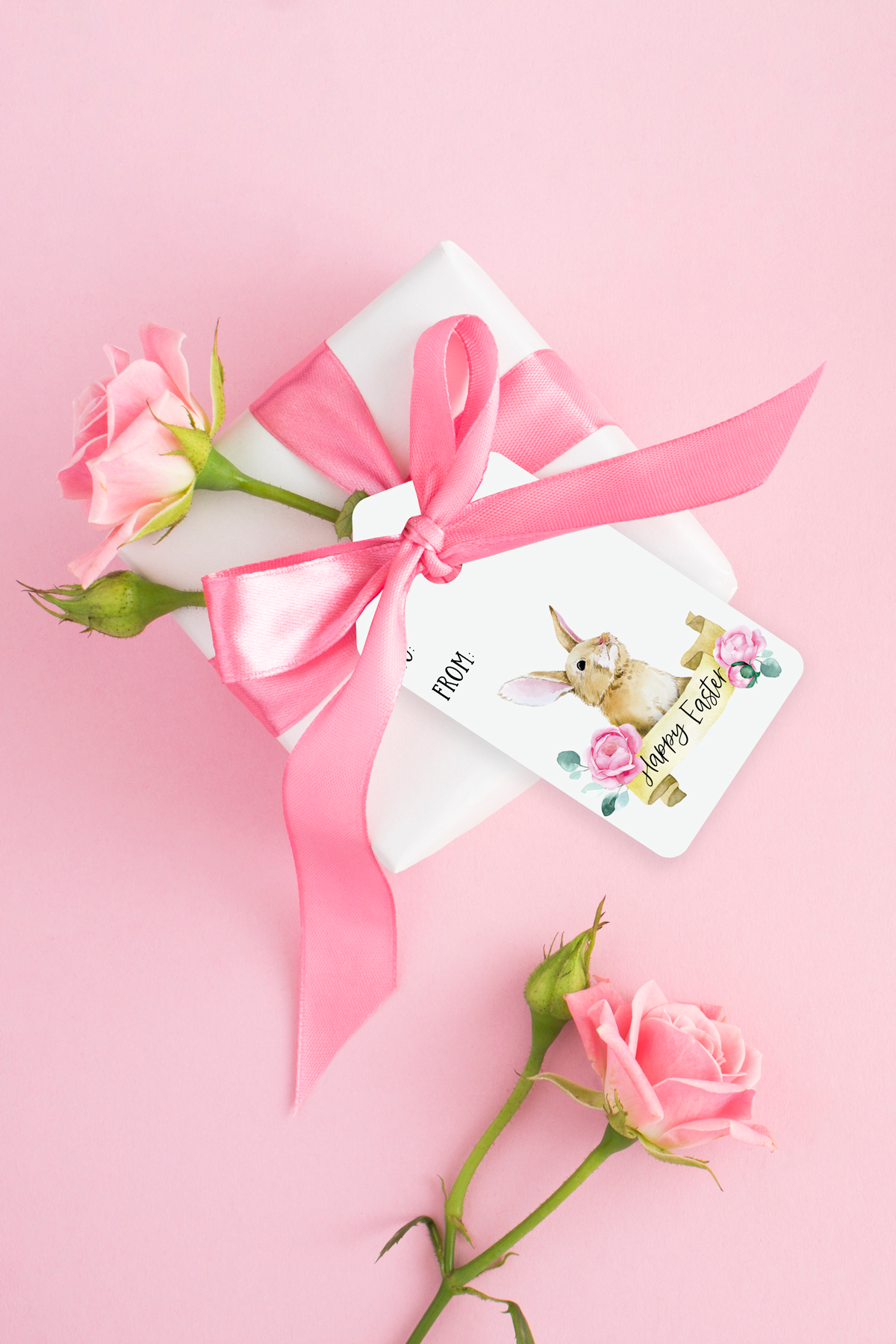 What Do the Easter Gift Tags Look Like?
Here is what the printable Easter labels look like.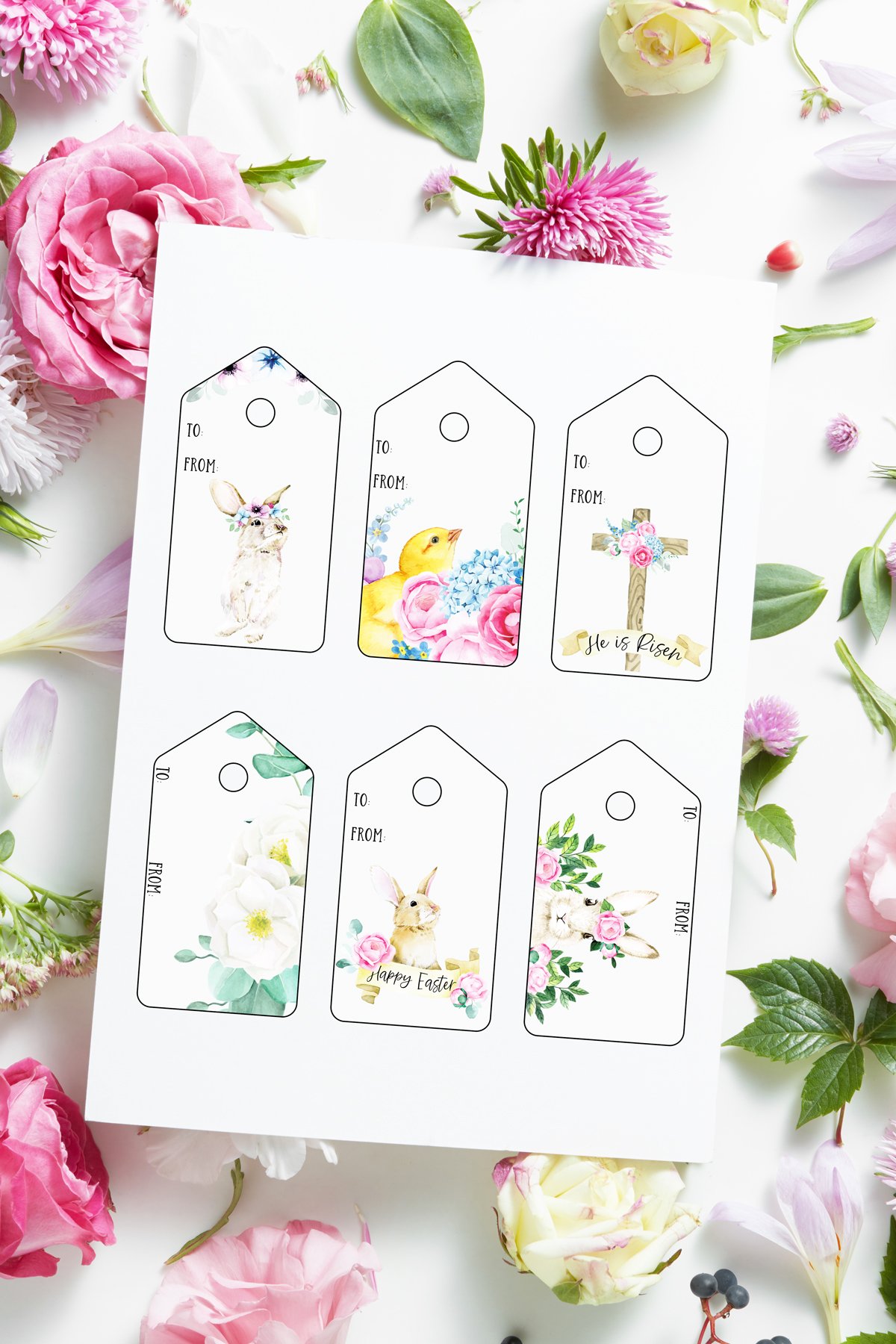 As an Amazon Associate, I earn from qualifying purchases. I am also an affiliate for xTool, the HP ink program, ShareaSale, and CJ Networks. Click here to read more.
Prefer a More Non-Traditional Easter Look?
We have free Easter tags that are definitely not your typical Easter color scheme. You can download this bold and colorful set of cute Easter gift tags for free, too!
What File Types are Included?
You will get the following file types included:
JPEG file
PDF file
Transparent PNG file
Silhouette Studio file
What Paper Should the Pretty Easter Gift Tags Be Printed on?
For best results, they should be printed on white card stock. It will be sturdier than plain printer paper and will hold up better and look nicer as a gift tag.
Printing the tags on another color would not turn out well. The colors won't be the intended colors and may become muted or muddy when printed on top of another color (even a cream color may distort the colors)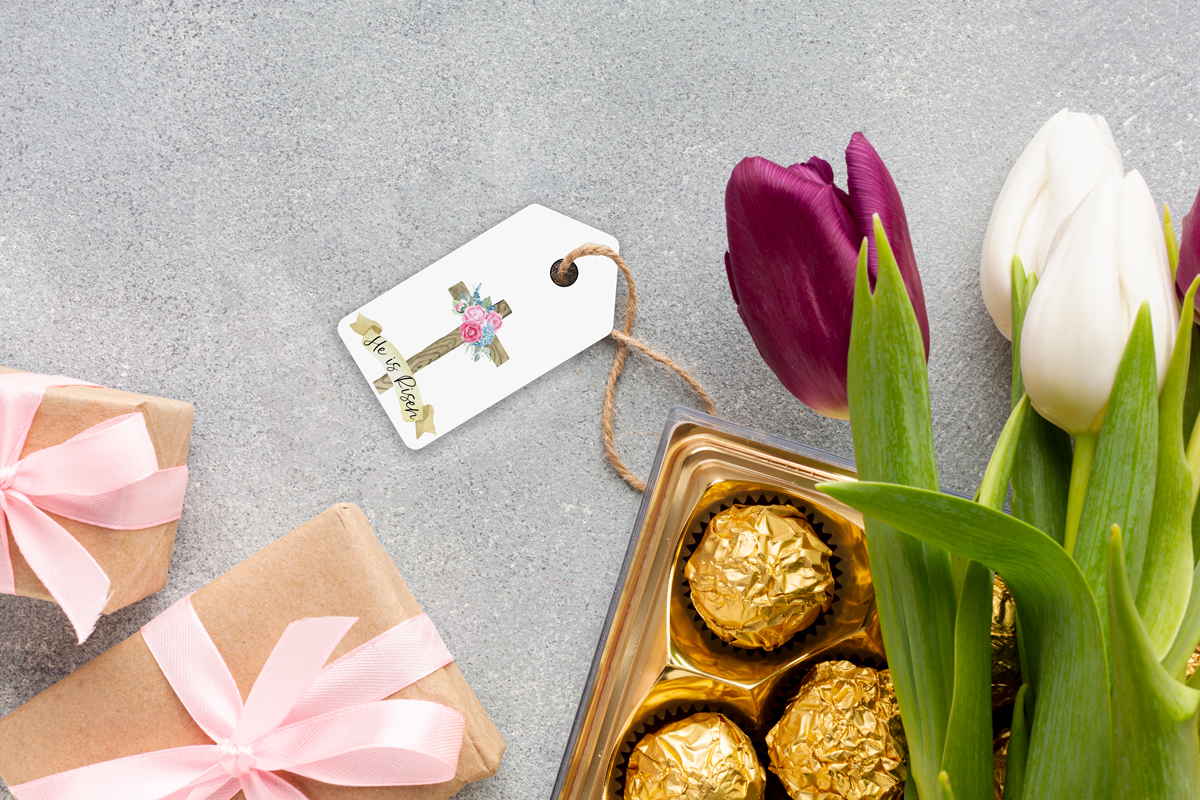 Can I Change the Size of the Easter Gift Labels?
Yes, you can resize the gift tags. You can print the Easter gift tags smaller by changing the percentage they are printed at such as printing at 50%.
If you want to print the tags at a larger size, some of the gift tags may be cut off and may not print. If you are using a Silhouette Machine, you can resize the tags as needed freely within the document.
Can I Use a Cricut or Silhouette Machine to Cut the Tags?
Yes! You can use the Silhouette Studio file on the Silhouette machines and the transparent PNG on a Cricut machine.
What Type of Cutting Machine Can you Use?
You can use any of the major cutting machines on the market – a Cricut machine (like the Cricut Explore, Cricut Maker, or Cricut Joy), a Silhouette machine (Silhouette Cameo or Silhouette portrait), and Brother Scan n Cut.
If are you considering a machine but are unsure which one to choose, check out my post on Cricut vs. Silhouette.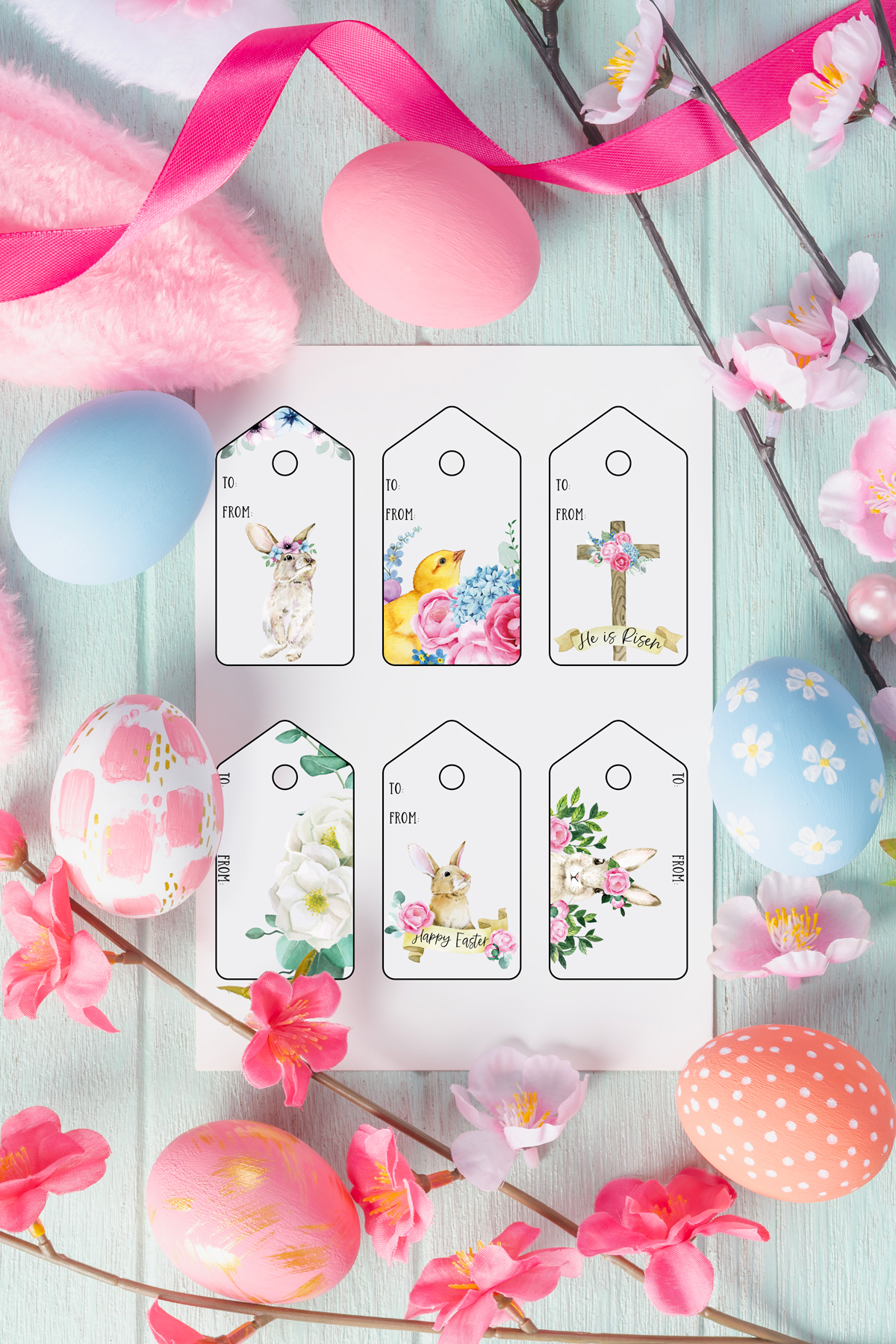 Where Can You Download the Free Easter Tags?
You can click here to access the Google Drive folder to download the free gift tags. Or, you can download them at the end of this blog post.
Looking for More Free Printables?
Did you know you can access Mom Envy's hundreds of free printables by joining the FREE Mom Envy Club? All you need to do is subscribe to the free Mom Envy email club here to get the members-only password.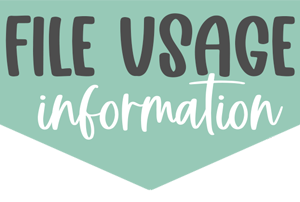 Copyright MOM ENVY 2023. Files may be used for personal use only. Commercial licenses may be purchased for SVG and Silhouette cut files. Click here to purchase a commercial license for a file. No commercial use is available for printables. Files may not be directly shared within Facebook groups, on websites, or in any other way. A link to the web page to download the files may be shared as well as one photo. The file may not be printed and then sold (including local yard sale sites and groups or at local craft fairs). The images may not be used in any way other than to share with a link to the original web page.