Potatoes are a staple in most people's Thanksgiving meals. You can serve regular potatoes or sweet potatoes – or both!
Are you a traditionalist? Do you like marshmallows on top of your sweet potatoes? Do you prefer to keep your potatoes simple?
In our house, my Mom makes the best mashed potatoes. It's one of those foods we always hope has leftovers so we can all take some home.
If you have yet to master potatoes or you are looking to spice up your menu this year, check out this list of Potato Recipes and Sweet Potato recipes for Thanksgiving.
Looking for more Thanksgiving recipes? Check out the Ultimate Thanksgiving Recipe Collection (over 700 recipes were submitted to be included).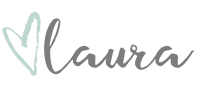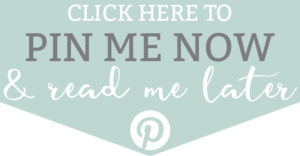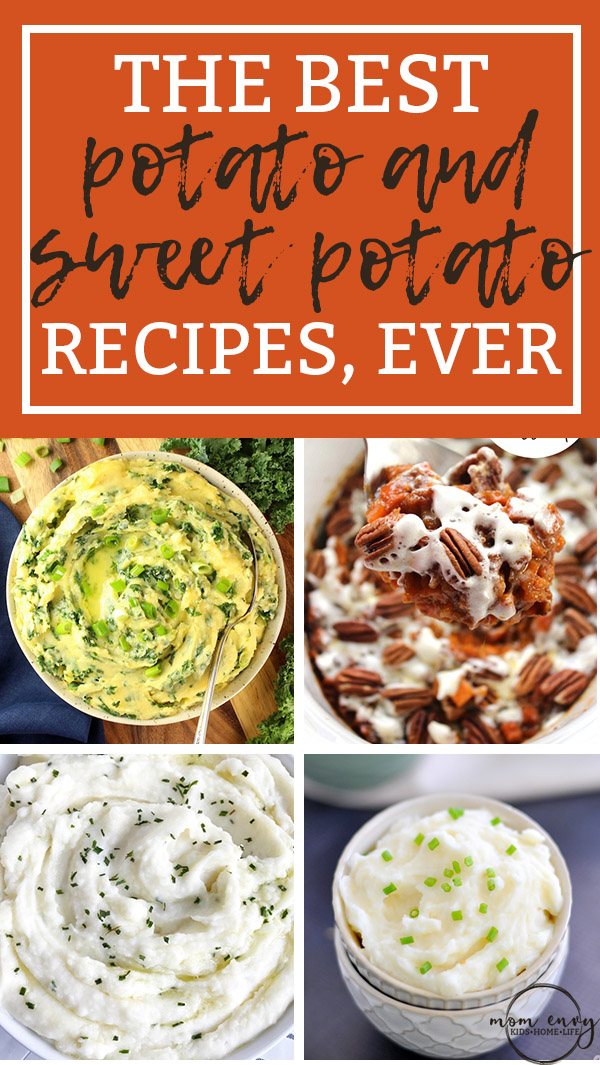 Potato Recipes for Thanksgiving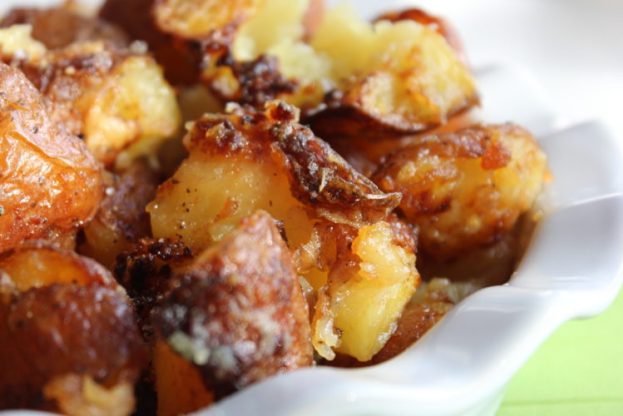 Roasted Potatoes with Garlic, Herbs, and Parmesan from Slow The Cook Down
These crispy potatoes make a great alternative to mashed potatoes. They are full of herbs and flavor and easy enough that any novice chef can make them.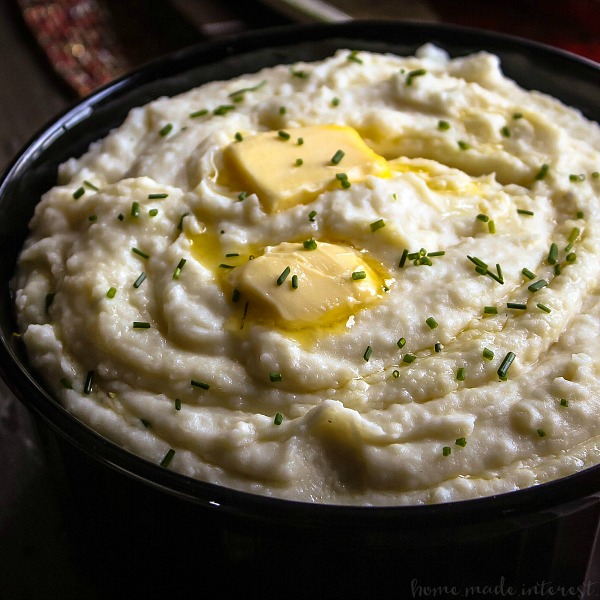 Homemade Interest's Not Your Mom's Mashed Potatoes
These mashed potatoes have a special ingredient which takes them to a whole other level. Do you like slow cookers? This recipe can be made ahead and adapted to work in a slow cooker.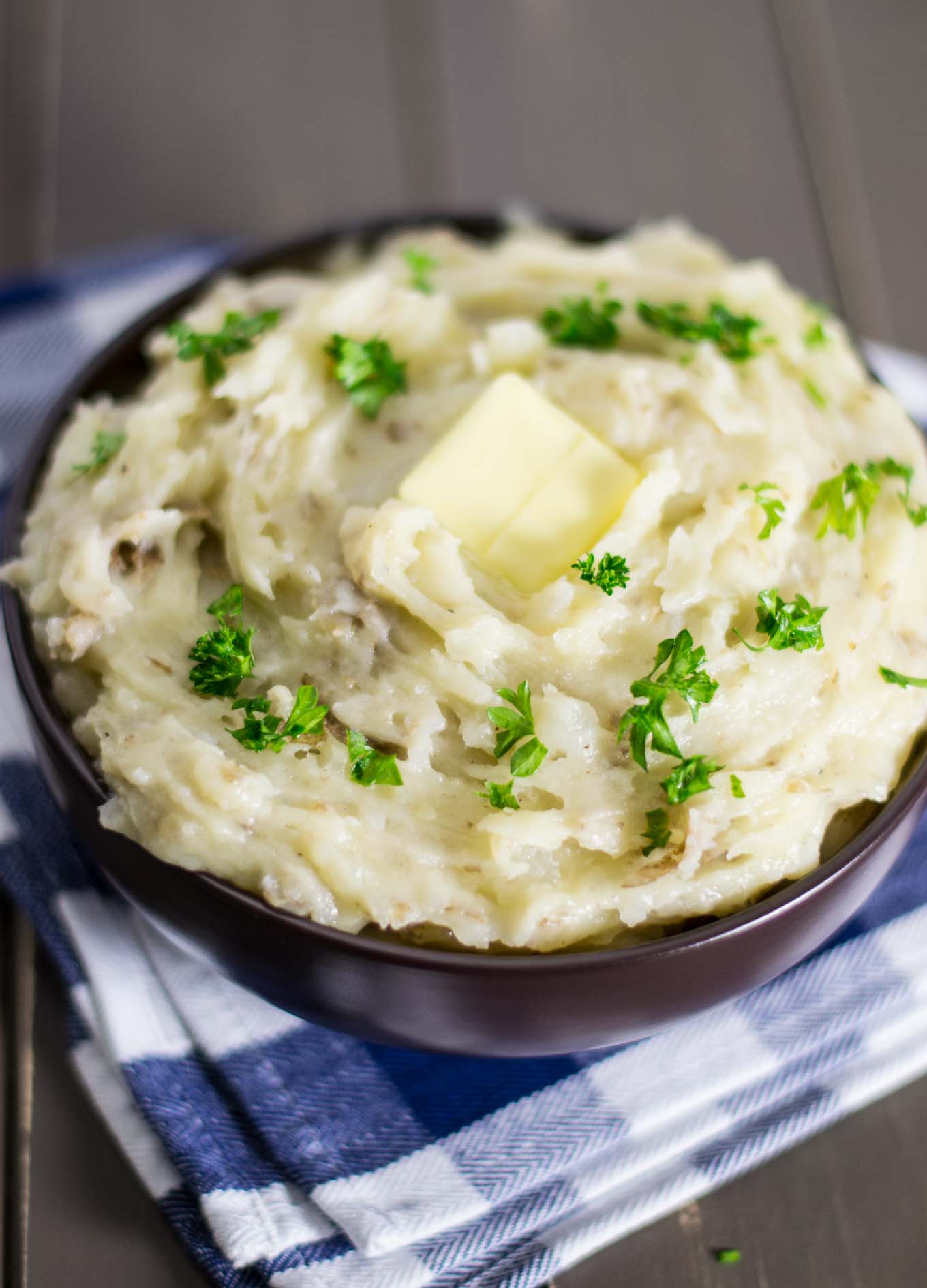 Vegan Mashed Potatoes from Build your Bite
Do you have any vegans joining you for Thanksgiving? Or maybe you're a vegan yourself. There's no reason you can't enjoy mashed potatoes even if you're vegan.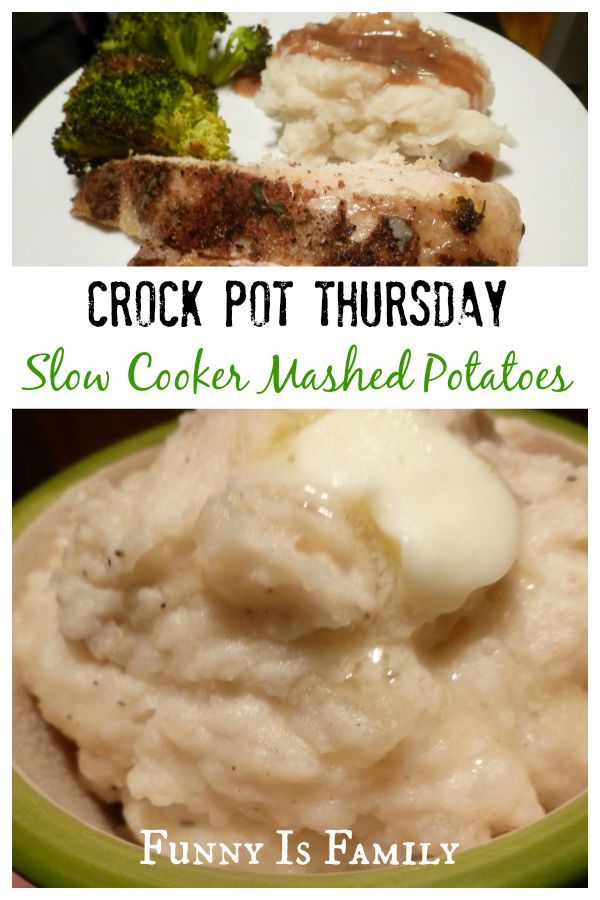 Slow Cooker Mashed Potatoes from Funny is Family
This slow cooker mashed potato recipe has you cook the potatoes in the crockpot before you mash them. It's an interesting shortcut that can free up some of the space on your cooktop.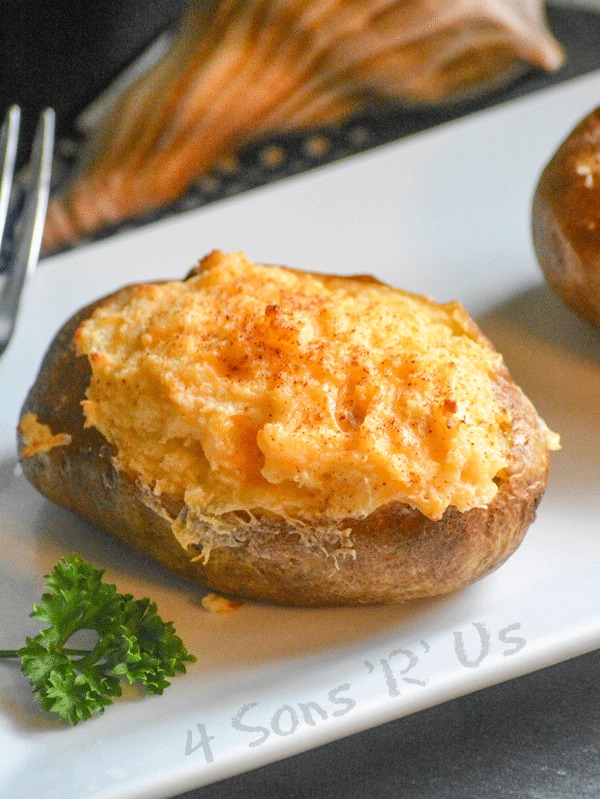 Twice Baked Crab Stuffed Potatoes from 4 Sons 'R' Us
Looking for a decadent potato recipe for Thanksgiving? Then look no further. This recipe would make the meal extra special for your guests.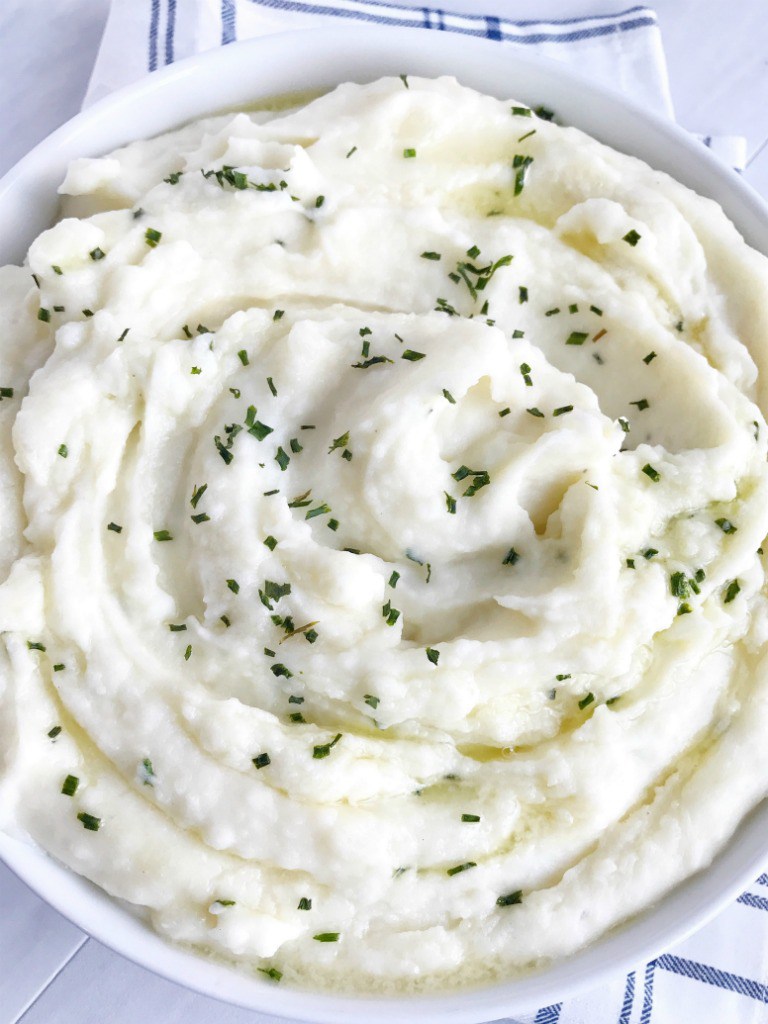 Perfect Cream Cheese Mashed Potatoes from Together as a Family
If you've never tried mashed potatoes with cream cheese, you should at least give them a chance. It makes such creamy mashed potatoes. And this recipe couldn't be simpler.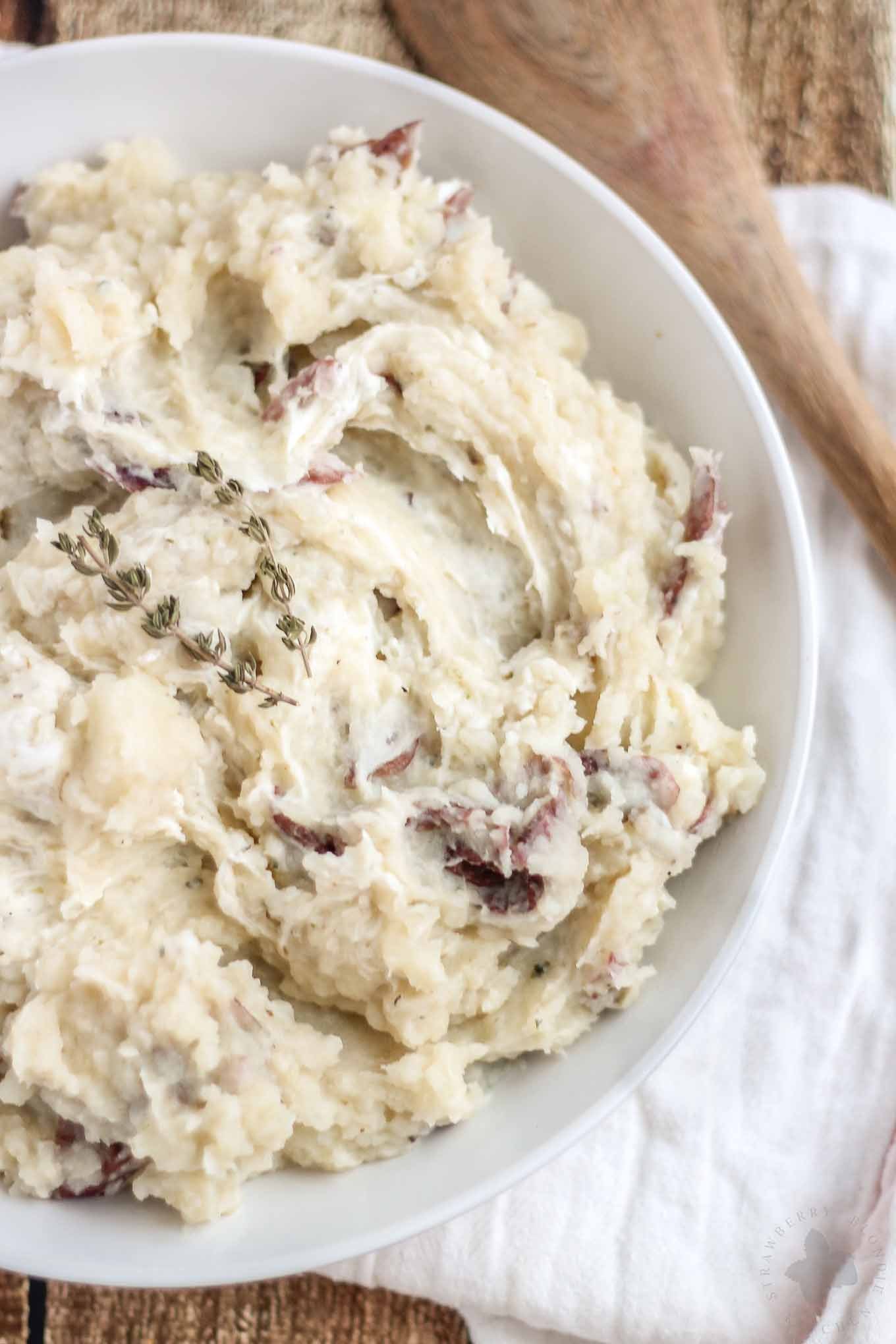 Slow Cooker Goat Cheese Mashed Potatoes from Strawberry Blondie Kitchen
Oh my goodness, this recipe adds garlic and herb goat cheese which makes it so flavorful. If you want mashed potatoes with a little extra something, then check this recipe out.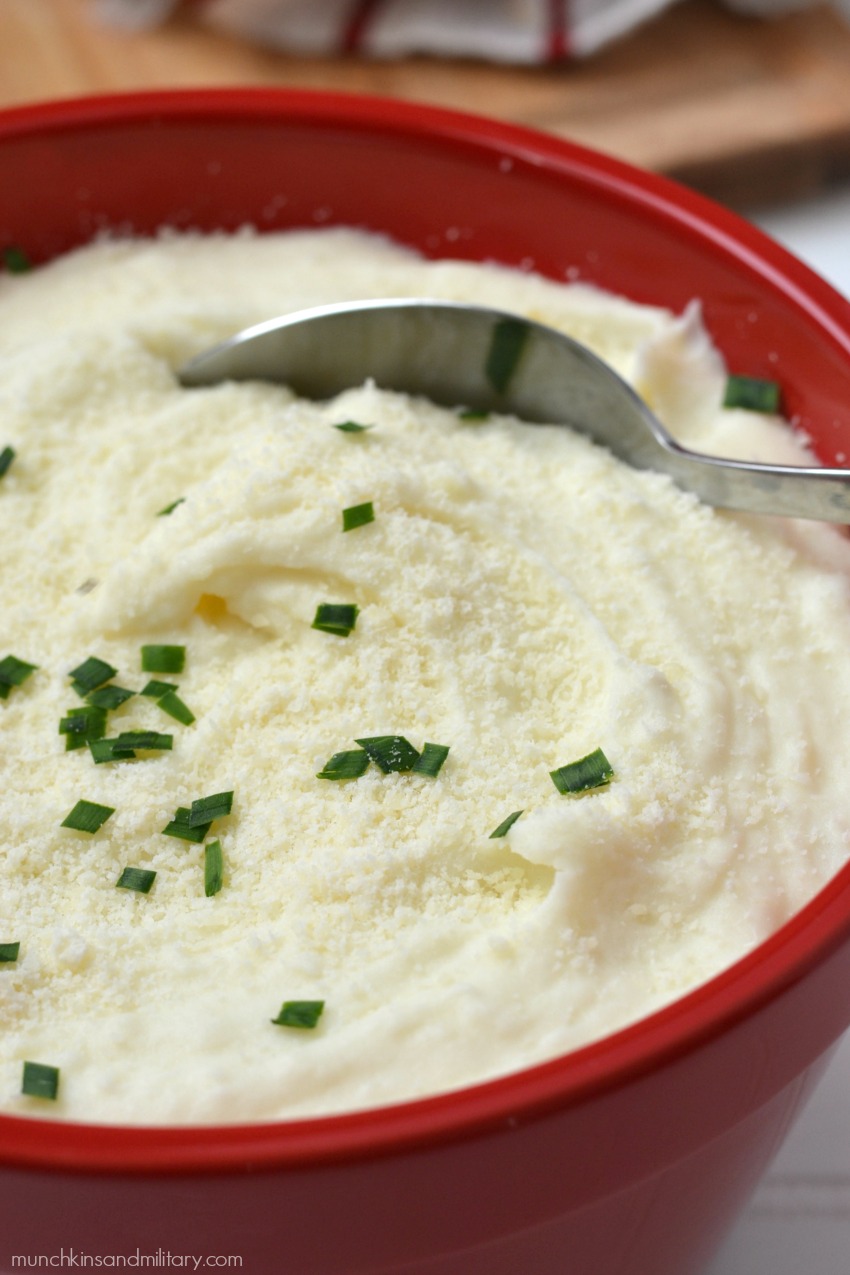 Munchkins and the Military's Best Mashed Potatoes, Ever
Alex adds a few extra ingredients to make her mashed potatoes amazing. You'll have to see what kind of delicious ingredients she adds to make them extraordinary.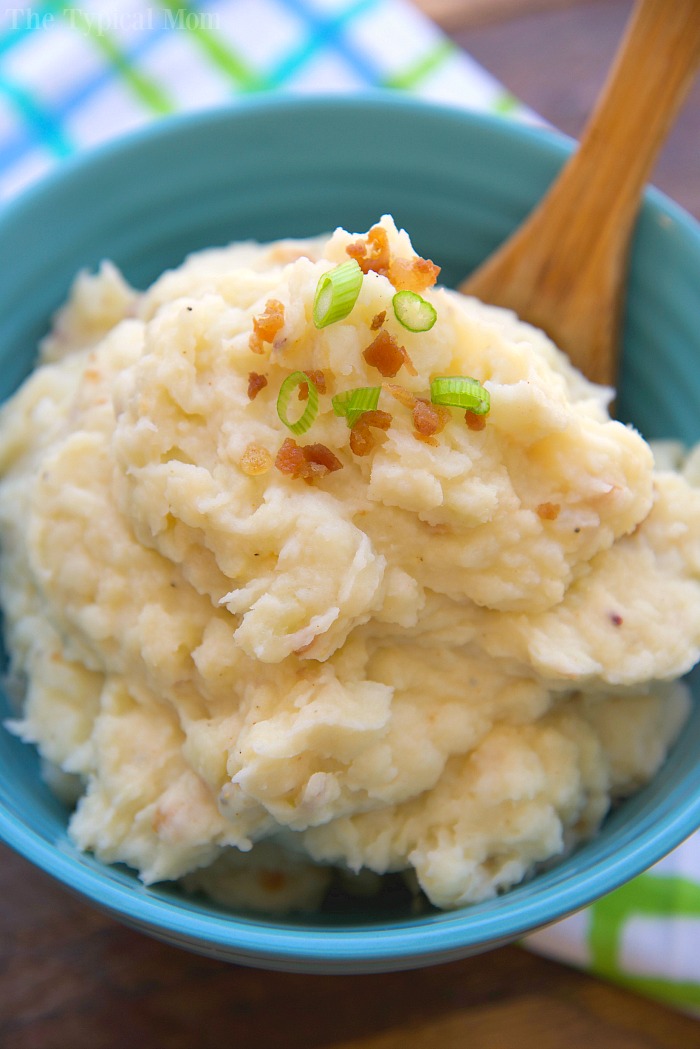 Amazing 6 Minute Pressure Cooker Mashed Potatoes (Instant Pot) from The Typical Mom
Yep, you read that right. With an Instant Pot, these potatoes can be cooked in just 6 minutes. They're the perfect solution for a busy Thanksgiving day.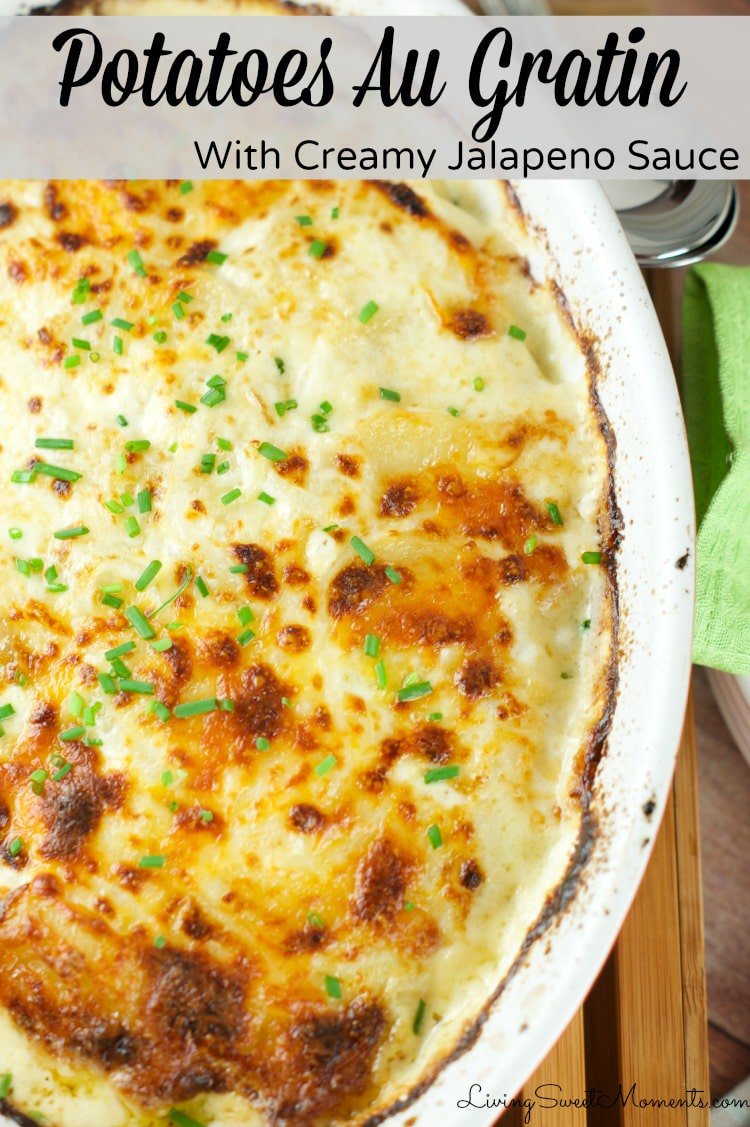 Potatoes Au Gratin with a Creamy Jalapeno Sauce from Living Sweet Moments
Now, if you want to knock your guests socks off, then definitely try this recipe out. This recipe is far from your traditional mashed potatoes. These potatoes are full of flavor, a little bit of spice, and so much creaminess.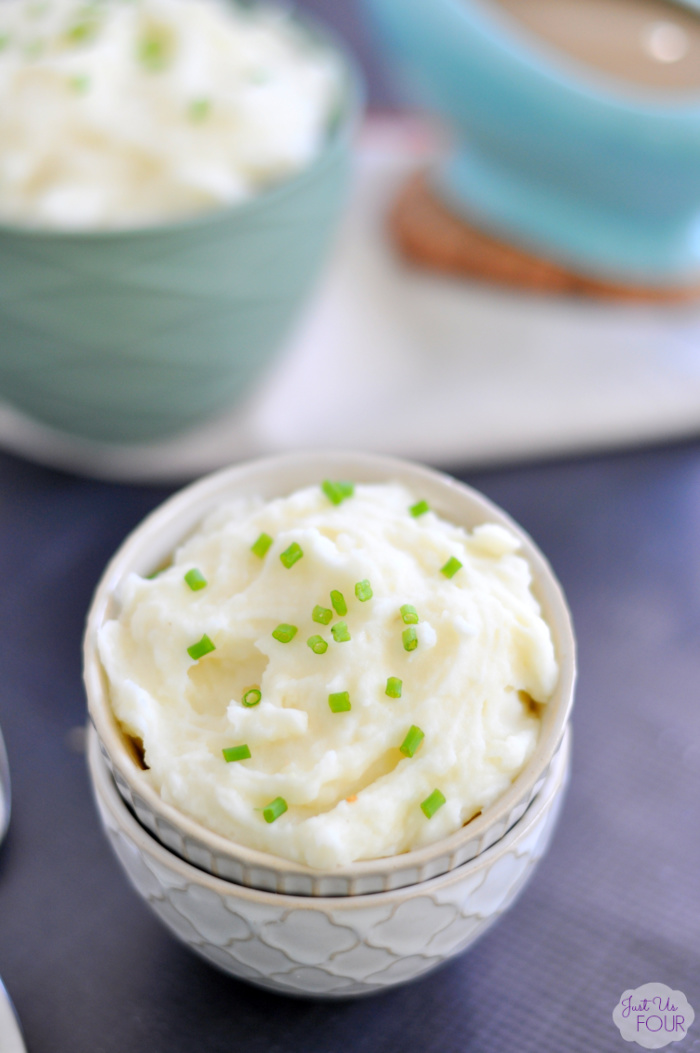 My Suburban Kitchen's Mascarpone Mashed Potatoes
Mascarpone adds a little extra richness to these mashed potatoes. In addition, it makes them incredibly creamy and a little extra special.
T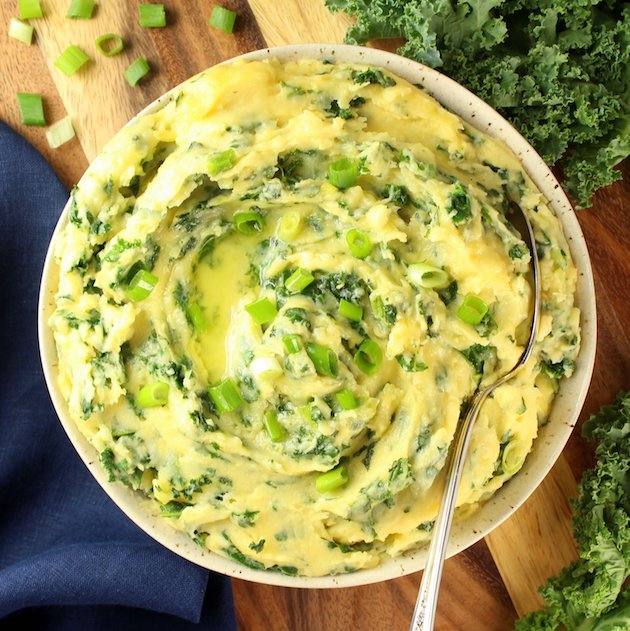 Taste and See's Cheesy Kale Mashed Potatoes
These mashed potatoes are rich and hearty with the addition of kale. They may also be a great way to get your kids to eat a little greens on Thanksgiving (without a fight).
Sweet Potato Recipes for Thanksgiving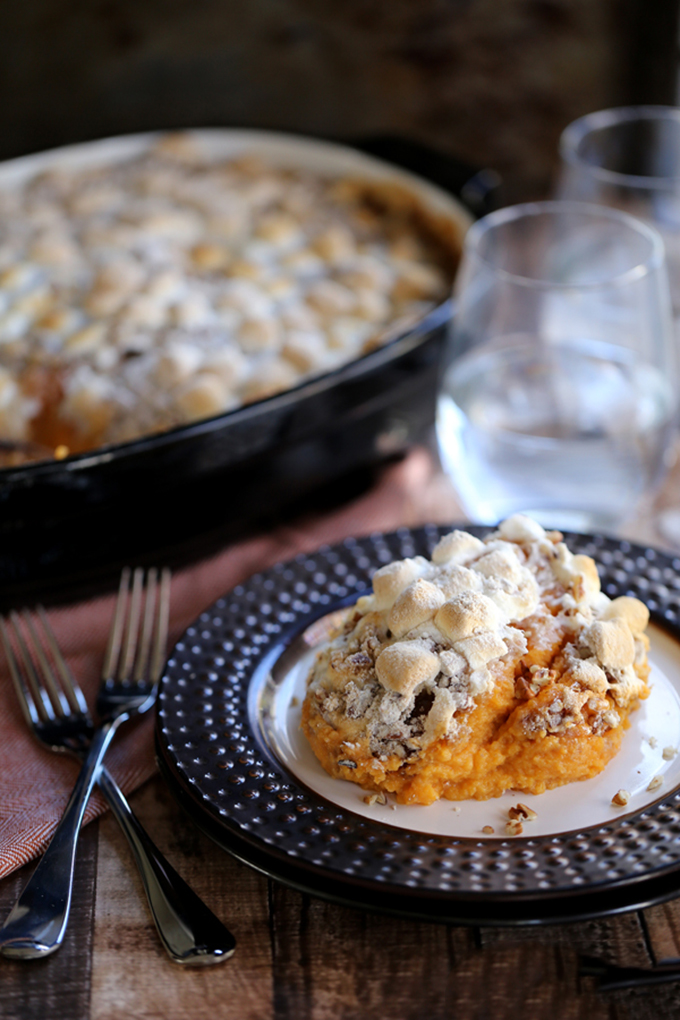 Melanie Makes' Make Ahead Sweet Potato Casserole
I love to find as many recipes for Thanksgiving that can be made ahead of time. This recipe can not only be made ahead of time, but it can be baked ahead of time as well. Melanie suggests serving it at room temperature.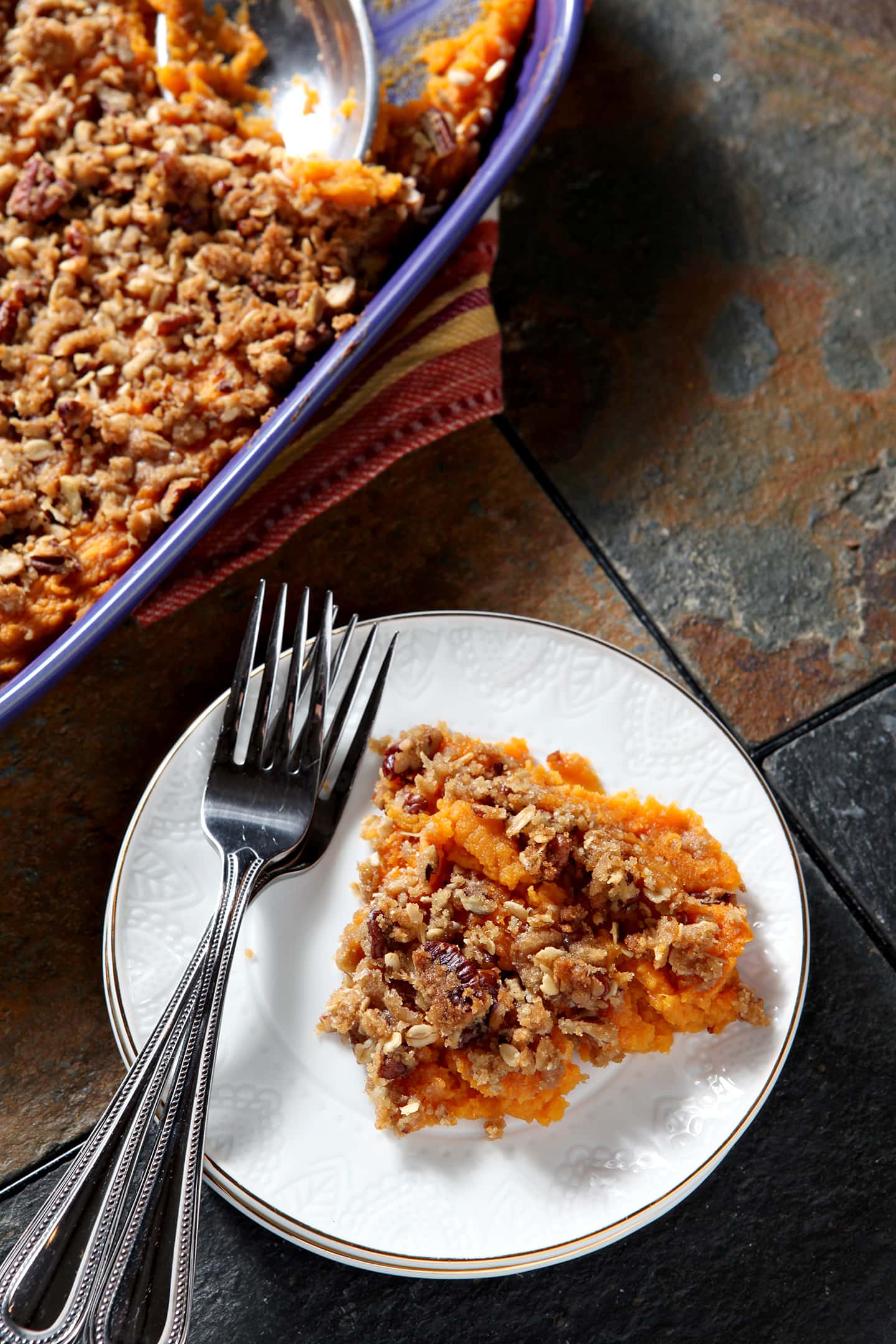 The Speckled Platte's Bourbon Sweet Potato Casserole
This delicious side dish is sure to be a hit at your Thanksgiving this year. It takes a traditional Thanksgiving vegetable and turns it up a little with the addition of Bourbon and a streusel topping.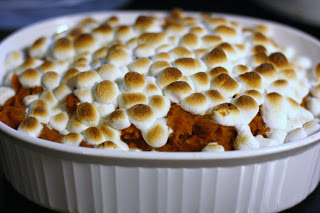 Slow Cooker Candied Sweet Potatoes Recipe from A Year of Slow Cooking
This recipe is definitely tried and true, it's been popular on Pinterest for years. And it's popular for a reason – it's a slower cooker version of candied sweet potatoes. It's such an easy recipe, too!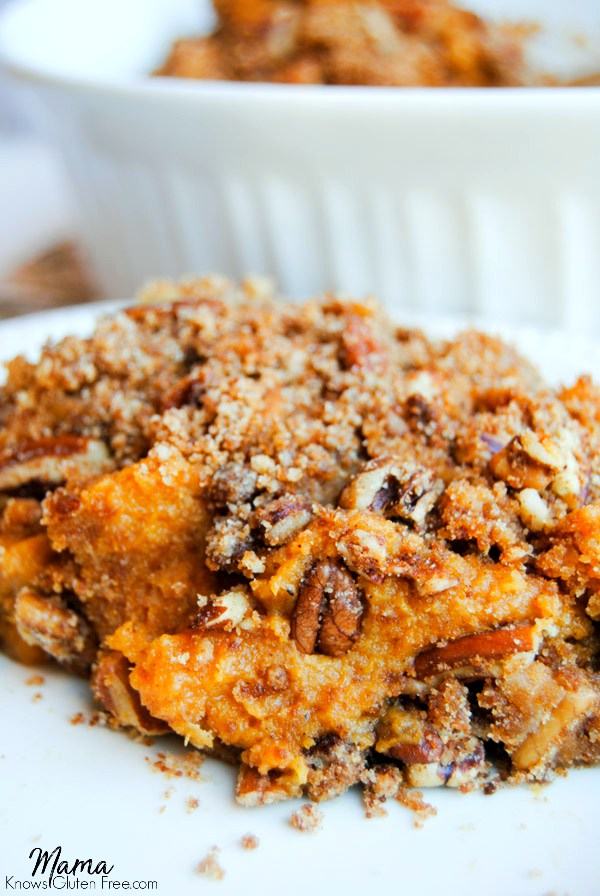 Paleo Sweet Potato Casserole (Gluten Free & Dairy Free, too) from Mama Knows Gluten Free
What's great about Audrey's recipe is that it allows people with many different types of dietary needs to still enjoy a Thanksgiving staple. I love her addition of maple syrup in the sweet potatoes for some added flavor and sweetness.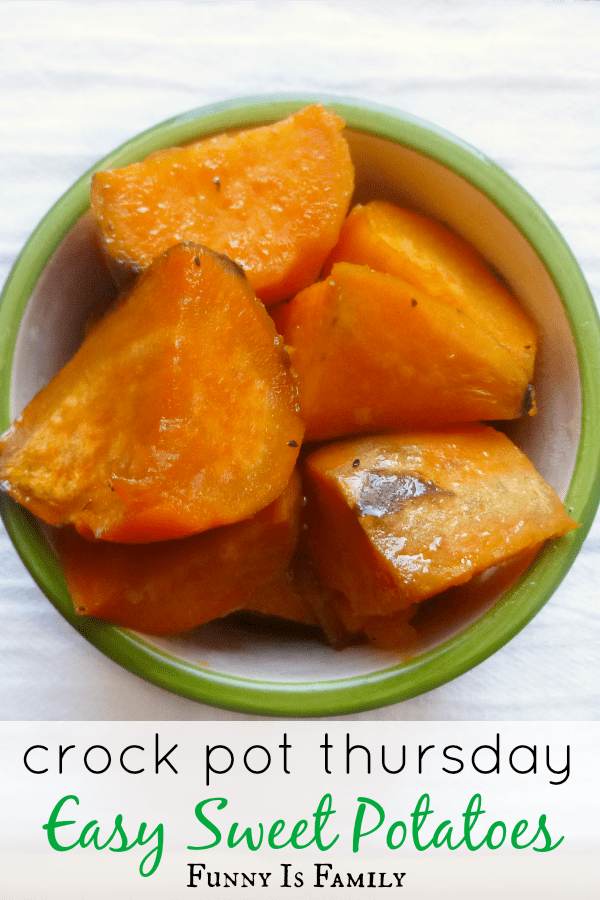 Crockpot Easy Sweet Potatoes from Funny is Family
If you're looking for a super easy sweet potato recipe for your Thanksgiving, then this recipe is definitely one to check out. The best part is, you can prep the recipe, place it all in the crockpot and let it do the work.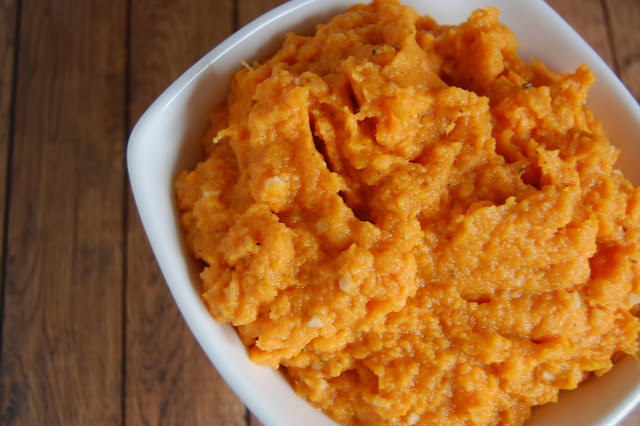 Mashed Potatoes with Sage Brown Butter from The Pistachio Project
Brown butter creates a deep, rich flavor in these mashed sweet potatoes. Instead of serving the standard sweet potato casserole, change it up with these mashed sweet potatoes this year.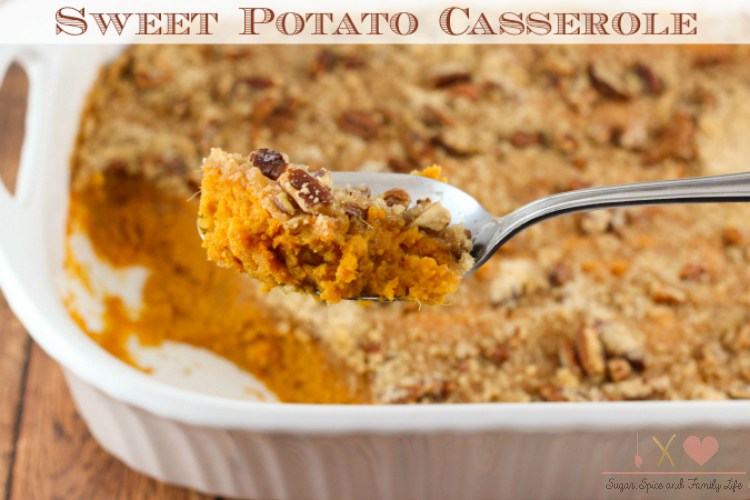 Sweet Potato Casserole from Sugar, Spice, and Family Life
If you are searching for a classic sweet potato casserole recipe, this one will fit the bill. It uses classic fall ingredients to create a timeless Thanksgiving side dish.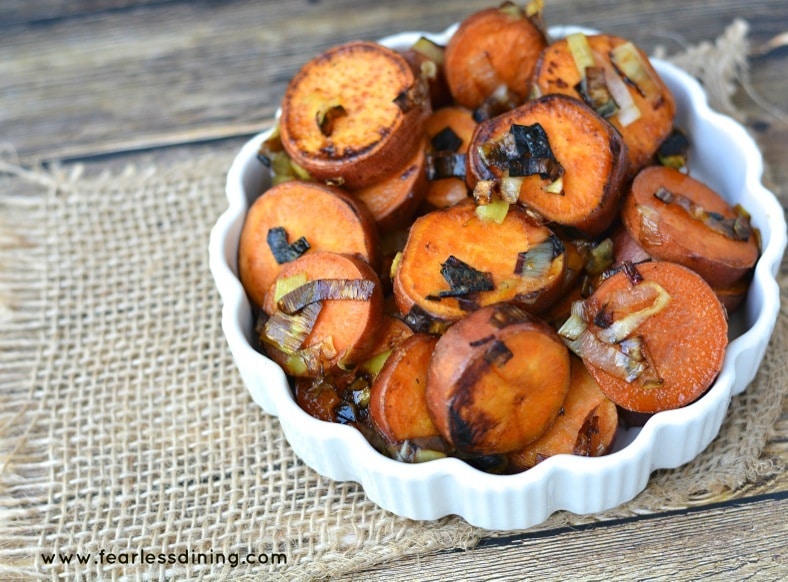 Kid-Friendly Sweet Potato Side Dish with Leeks with Honey
Needing a paleo or vegan sweet potato dish that's also kid-friendly?? Look no further. Leeks are a wonderful addition to this side dish.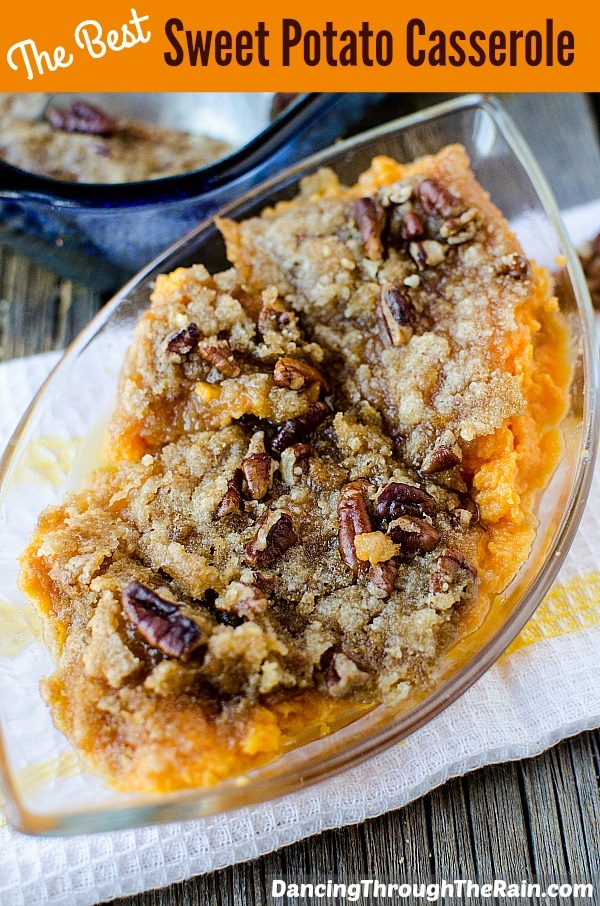 Dancing Through the Rain's Sweet Potato Casserole
Alli shares a classic sweet potato casserole dish that's sure to please your Thanksgiving guests. Do you have guests that prefer a very traditional meal? Then this may become your new go-to sweet potato casserole.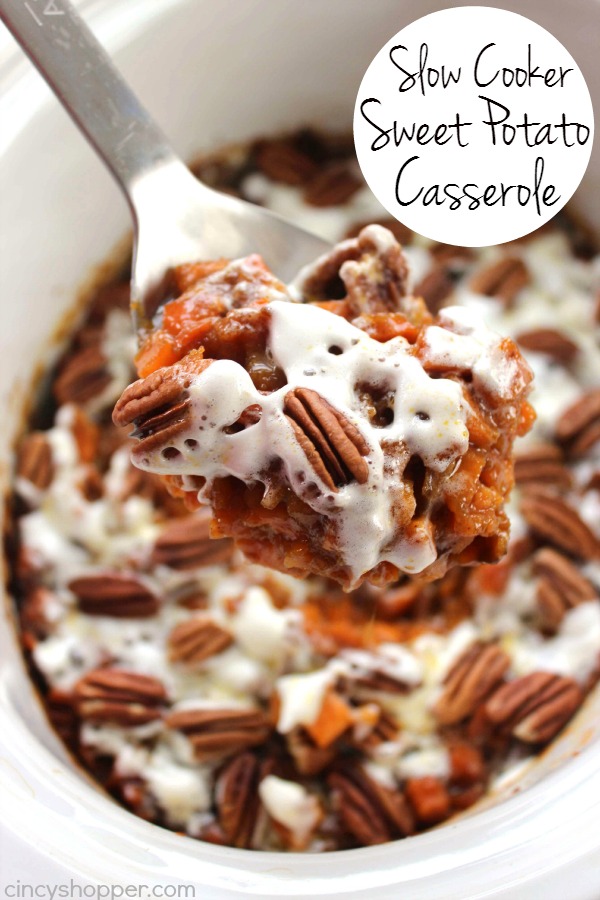 Slow Cooker Sweet Potatoes from Cincys Shopper
Are you in need of a crockpot side for Thanksgiving? These sweet potatoes will make things run smoother and more efficiently on Thanksgiving day.