Are you in need of some fun birthday party gift bag ideas that won't end up in the trash? I've compiled a list of goodie bag ideas of items that kids will actually use. I'm here to help you make sure your child's birthday party favors are ones that both the kids and parents will be happy with.
Goody bags are a long time birthday tradition. I remember getting them at kids birthday parties when I was a kid (although they most often were just a couple of inexpensive items).
Party favors don't have to be so expensive and complicated? It seems like many parents are spending a fortune on kids party favors these days. Often times, many items inside of those goodie bags are junk that nobody has any interest in saving.
I know, I know, I don't sound super positive here. I am not against goodie bags in any way – I give them out at every birthday party. And to be honest, I have never give the best goodie bags around. But I do make sure that my goodie bags have at least some items that are consumable or practical (except that one time I opted to just have Chuck E. Cheese do the goodie bags for me – those were all small toys nobody needed).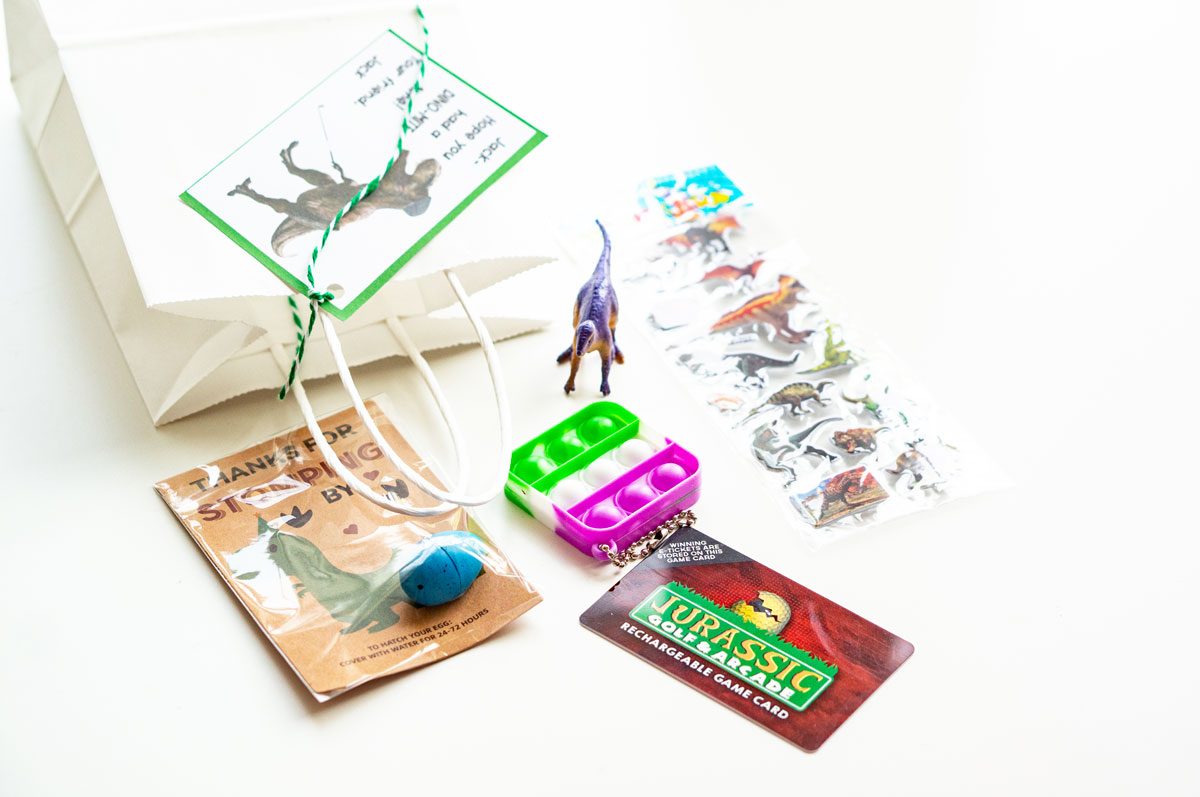 There are so many fun ideas you use to fill your goody bags or you can give out unique party favors that don't involve a gift bag at all. While it's always a great idea to say thanks to your party guests somehow, you don't have to get too crazy (unless you want to of course!)
It just takes a little creativity to create birthday party bags that your guests won't hate (or I should says your guests' parents).
Kids of all ages may not enjoy goodie bags the same. Little kids will be more likely to be okay with little toys but older kids may not need party favors at all. Or instead, you could just do a small gift card if you really wanted to still do something.
As an Amazon Associate, I earn from qualifying purchases. I am also an affiliate for xTool, the HP ink program, ShareaSale, and CJ Networks. Click here to read more.
Where are Some Good Stores to Get Party Favors?
A craft store (Michaels, JoAnns, Hobby Lobby).
Dollar Store
Target or Walmart
Party store (but avoid the cheap junk(
Amazon
ETSY
ETSY has the best party favors but be prepared to spend a little extra money on them. While they may have the best ideas, they may be out of your set budget.
But Isn't the Dollar Store Just Junk?
No! Not everything from the Dollar Store is junk. There are still some great items you can get there for goody bags. You just have to be careful in your selection.
Party Favors Don't Always have to Match the Party Theme
Sometimes are so focused on matching the party theme that we end up settling for cheap plastic items from the Dollar Tree or Party stores.
If you Really Want to Match the Theme…
If you are set on themed party favors, then I suggest using custom labels or stickers to make your birthday gift bags match the theme. Honestly, you can easily print your own labels at home to save money on making custom favors.
Do a Take Home Craft as Part of the Party
One way I like to give party favors is to have the favor be part of the actual party. For example, one year my son had a car party. The kids colored a wooden toy car as a party activity and I placed the finished car in their goody bag before they left. You could do this with:
Tye dye
Decorated cookies
Decorated cupcake
Decorated tote bag
Painted birdhouse
Gingerbread house
Painted canvas
Painted rocks
Painted mugs
…and so much more!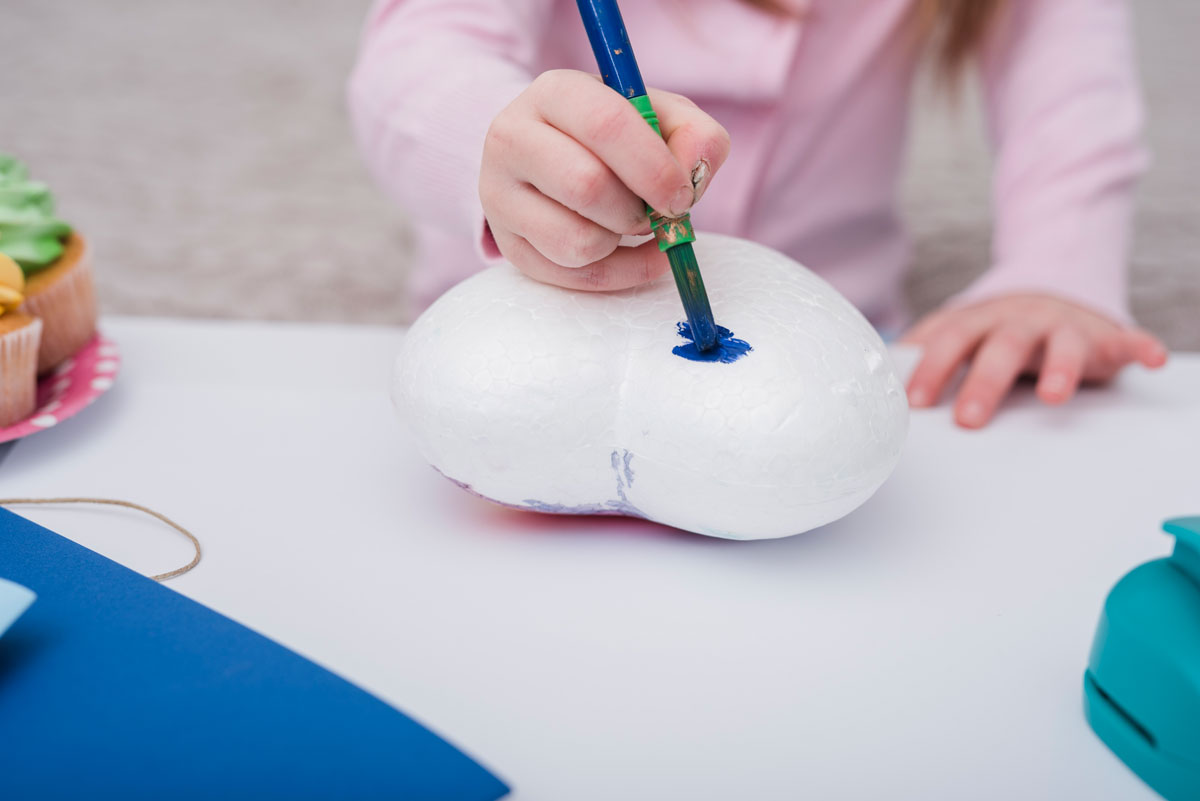 What Makes a Great Party Favor?
A great party favor would be one that doesn't just get tossed in the trash as soon as the kid gets home. It can match the theme but doesn't have to. Things that are practical and functional are always a good idea. See specific ideas below.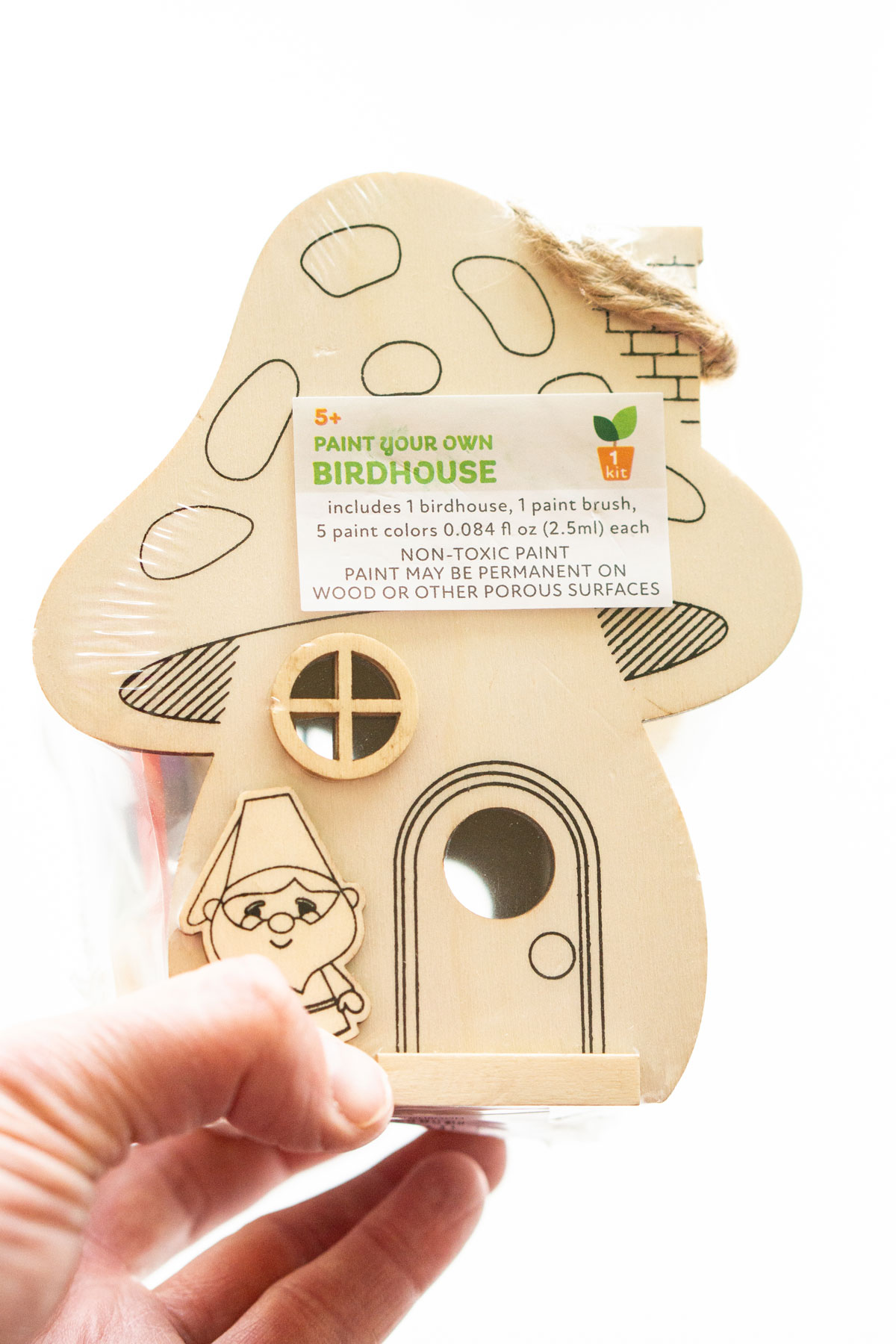 Generic Goody Bag Ideas
Here are some ideas for simple party favor bags. Below, there are some cute ideas for fun party favors that are themed.
Sidewalk chalk
Bubbles
Deck of cards
Uno
Stickers
Temporary tattoos (kids seem to love these for some reason)
Crayons or markers
Fidgets
Lego people
Fun chapstick
Bath bomb
Nail polish
Fun pencils
Hot wheels car
Other mini vehicles
Friendship bracelet or novelty bracelet
Fun socks
Wikki Sticks
Play doh
Scrunchies
Hair accessories
Cute cookie cutter
Fun band aids
Erasers (ones that are actually usable not just cute)
Sunglasses
Finger puppet
Figurines (ones that will actually be played with – Little People for little kids, action figures, barbies)
Soft headbands
Nail stickers
Stressballs
Cute gloves
Cute winter hat
Baseball cards
Pokemon cards
Washi tape
Mini flashlight
Bookmark
Popsicle holders
Keychains (for older kids)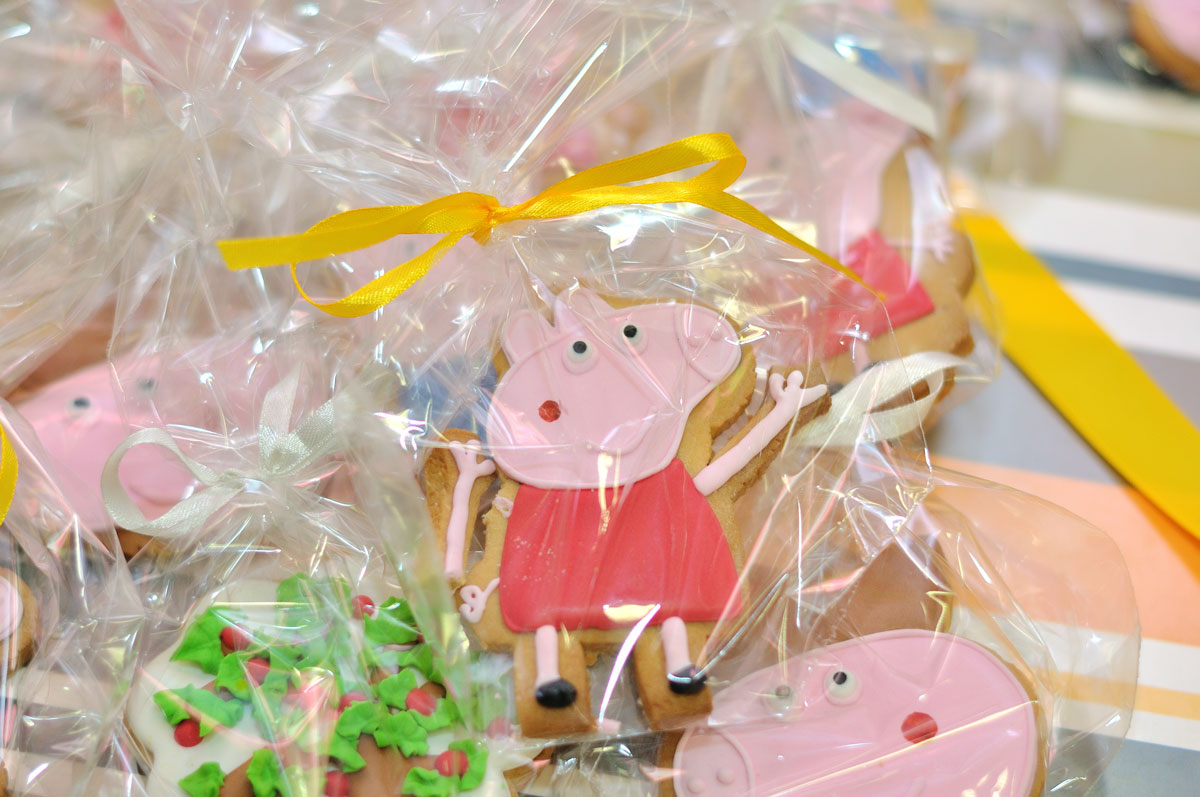 Food Related Party Favors
Food is a great option for kid's birthday party favors. Since food is a consumable, it wont be wasted. Most kids love sweet treats of any kind so it's an easy addition to any goody bag. Plus, it's easy to make the items match the party's theme.
Special Note: If you're going to do food as a party bag item, make sure to find out about each guests' food allergies beforehand.
Bag of cotton candy
Candy
Decorated cookie matching the theme
Bags of chips (easy to customize with a printed label)
Bags of popcorn or kettle corn
Hot chocolate bomb
Candy Bar Goodie Bags
Another alternative to standard goody bags are to have a candy bar. It's a great way to give your guests a parting favor while making sure nothing goes to waste.
Guests can take a bag and fill it with their desired candy so they can pick out their favorites they know they will eat. They will have so much fun making their own birthday favors. It's a great idea for kids' parties and adult parties as well.
Below is an old shot from one of my son's birthday parties where we chose to do this in lieu of traditional goodie bags.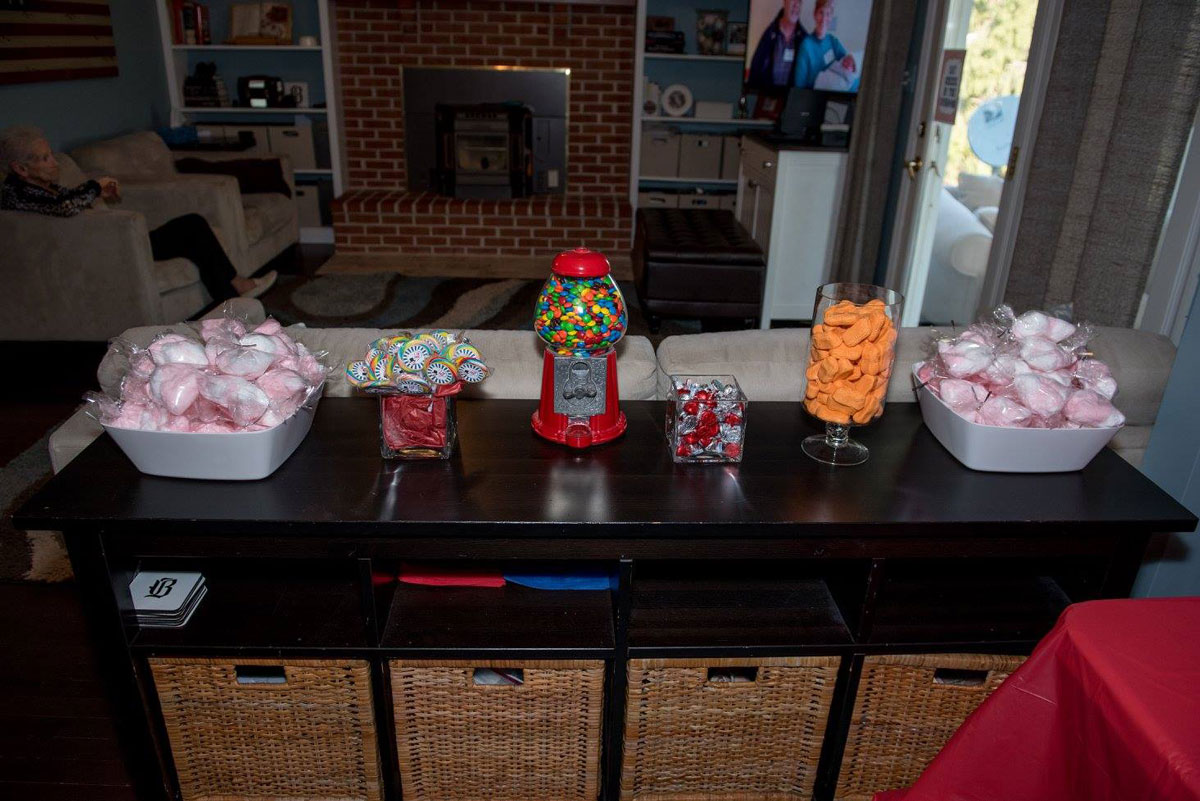 Party Bag Alternatives
Want to avoid giving a "bag" altogether? Sometimes it's better to give one larger, single item instead of a bunch of small items.
Here are some options that you don't need a bag for.
Stuffed animal or plushie
$5 gift card to anywhere
Mini lego set (they sell small bags for about $5)
Coupon for a free game of mini golf, bowling, movie pass, jumping pass for trampoline place, etc.
Book
Ready-to-Make Craft to go
Wooden items to paint: wooden birdhouses, cars, trains, peg dolls
Personalized item (beach towel, pillow case, bag, hat, etc)
Reusable water bottles
Sports ball
Sand bucket (cute for a pool party)
Rubiks cube
Travel game
Mad libs book
Coloring book + pack of crayons
Book of jokes
Small notebook and pen
Cute pencil case with some pencils inside
Mini art set
Melissa & Doug Water Wow! Drawing Pads (for younger children)
Cute umbrella
Dress up clothes or accessories (cape, superman mask, tiara, etc)
Earrings (for older kids)
Outdoor plastic ball
Donation to somewhere in honor of the guest (only works with older kids – little kids won't understand this)
Stuffed Animal Adoption Idea
Here are some examples of an animal adoption set up. The polar bears are some older photos from my oldest's first birthday party so they aren't the best quality but you can still see how well it worked.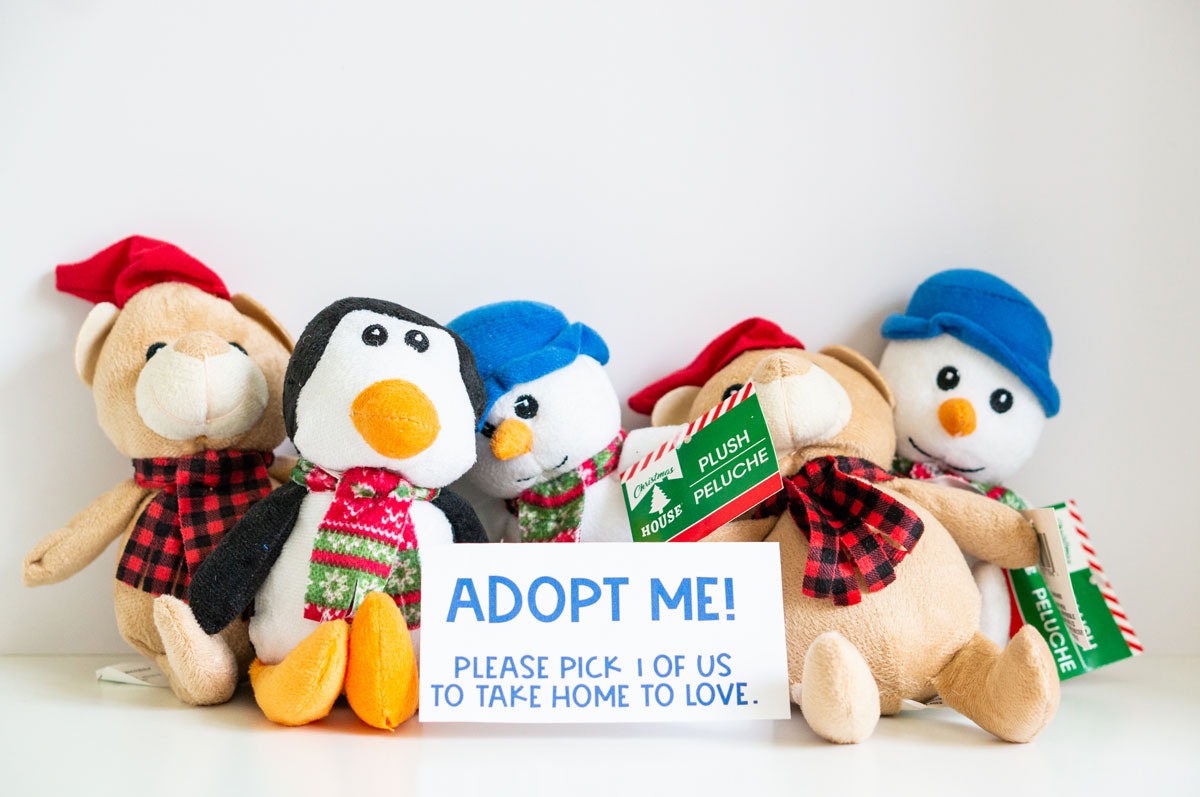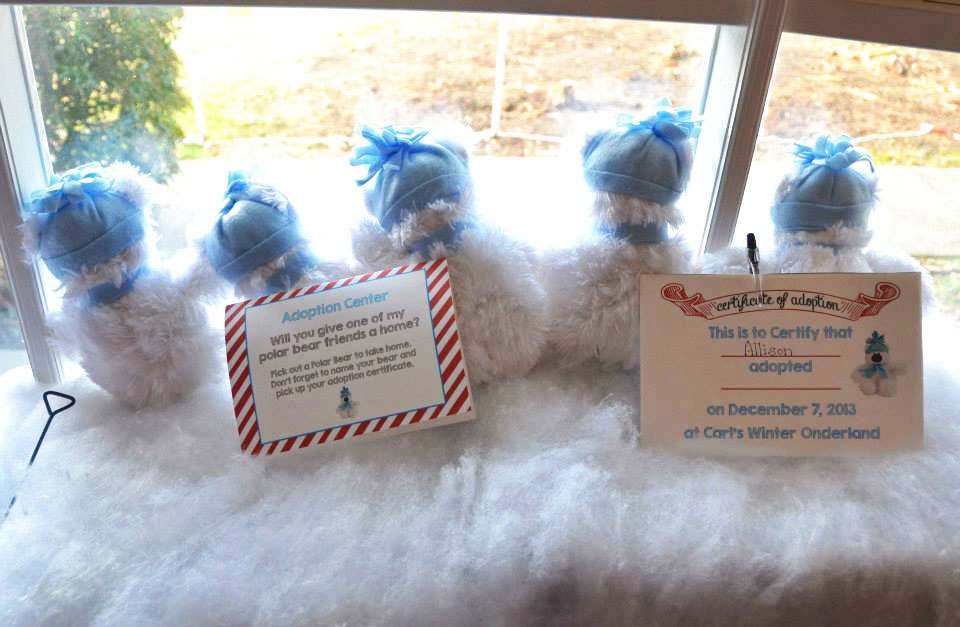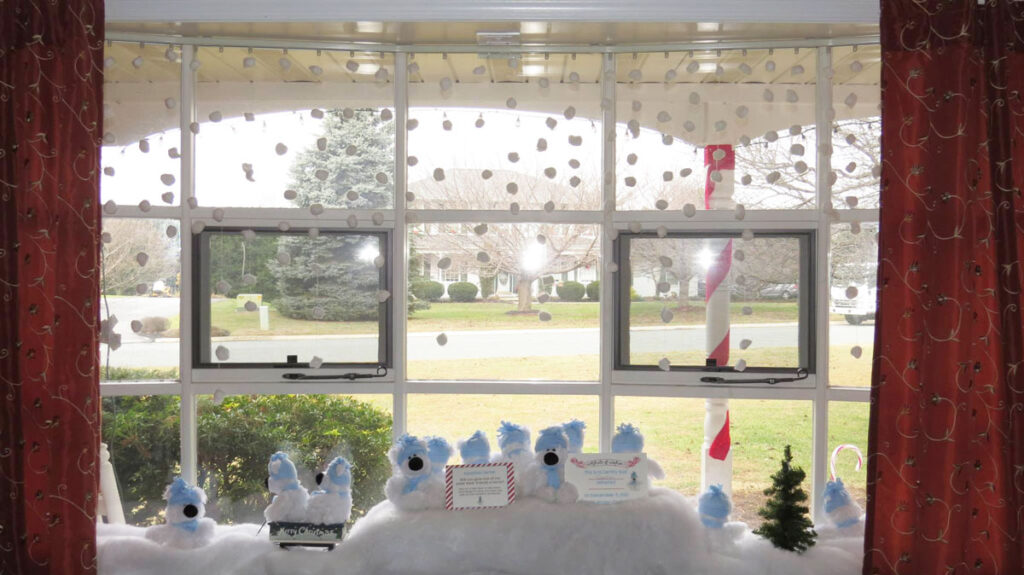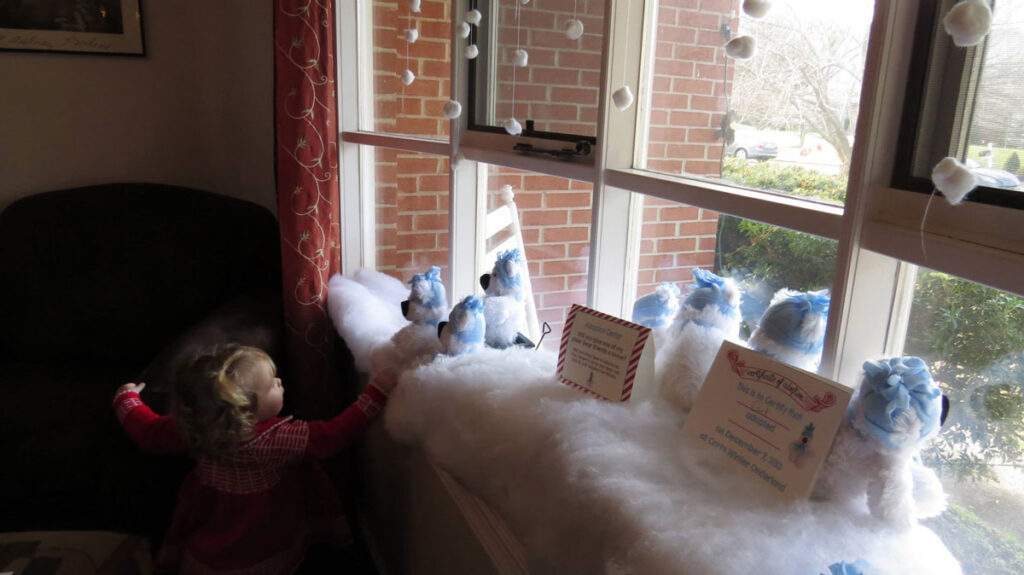 Fun Themed Goody Bag Ideas
Here are some ideas for different themes for parties. You don't need to put ALL of the items under each category. These are just some ideas that could work with each theme.
Spa Goody Bag
Sleep mask (for older kids)
Lotion
Face mask
Nail polish
Nail files
Bath bombs
Bubble bath
Ice Cream Sundae Kit
Ice cream bowl
Ice cream sprinkles
Spoon
Ice cream topping
Cookie Making Goody Bag
Inexpensive cookie mix (Dollar tree sells them)
Cute cookie cutter
Sprinkles
Frosting
Arts Themed Goody Bag
Paint brush
Paint set
Stamps
Stamp pads
Crayons
Markers
Color pencils
Beads
Bracelet or necklace string
Gardening Theme
Small pot
Seeds
Soil
Potted plant
Succulent
Moss
Garden gloves
Movie Night Themed
Popcorn bucket
Popcorn bag
Box of candy
Coupon for an online movie rental
Beach or Pool Themed
Sand bucket
Sand toys
Flip flops
Sunglasses
Baseball Themed
Baseball or baseball stress-ball
Cracker Jacks
Babe Ruth bars
Sticker from local baseball team
Dinosaur Themed
Dinosaur stickers
Dinosaur temporary tattoos
Small plastic toy dinosaur figure
Dinosaur "fossil egg" to open
Dinosaur themed cookie cutter
Dinosaur themed book
Train Themed
Wooden train to paint
Small train toy
Book about trains
Train hat and bandana
Train cookie cutter
Train stickers
Coal stress ball
Here is an example of one of our old train party bags.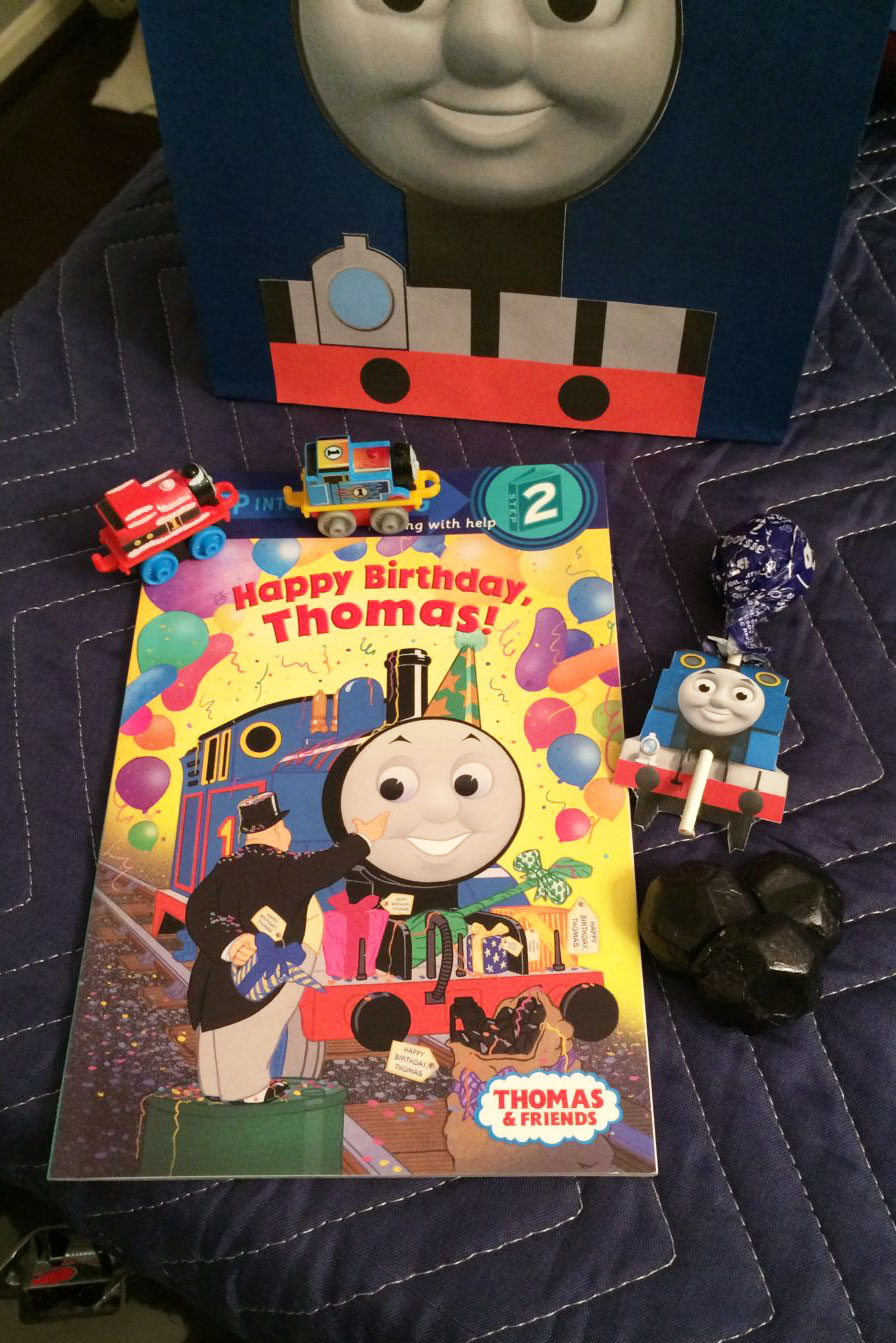 Mermaid Themed
Novelty mermaid themed necklace
Mermaid temporary tattoos
Mermaid stickers
Mermaid barrettes
Mermaid craft
Mermaid tail change purse
Small beach toys
Small thing of kinetic sand
What Items Should you Avoid Putting in a Goody Bag?
Try to give items that don't annoy the parents. If you wouldn't want to keep the item in your house, don't put it in your birthday party goody bags.
You should avoid:
noisemakers
slime
sticky hands
cheap, small toys that will just go in the trash (think rubber ducks, bendable toys, foam airplanes, etc)
glitter or glitter covered items
poppers
kaleidoscopes/prisms
finger traps
googly finger eyes
bouncy balls (just because kids seem to have so many)
Small plastic slinkies (they never work)
Swirly plastic straws (how are you supposed to clean these? Just avoid them)