If you're looking for Valentine's Day Crafts for kids, we've got you covered. We have a round-up of 15 kid-friendly crafts that are perfect for home, the classroom, scouts, daycare, etc. Many of these crafts would work perfectly as classroom party activities.
They're all inexpensive, require very few materials, and are for kids of all ages. There are crafts babies through tweens. Plus, many of them can be altered to pair with a classroom lesson or story.
Do you have a favorite Valentine's Day craft for kids? I'd love to hear! Tell me about it in the comments below.

15 Valentine's Day Crafts for Kids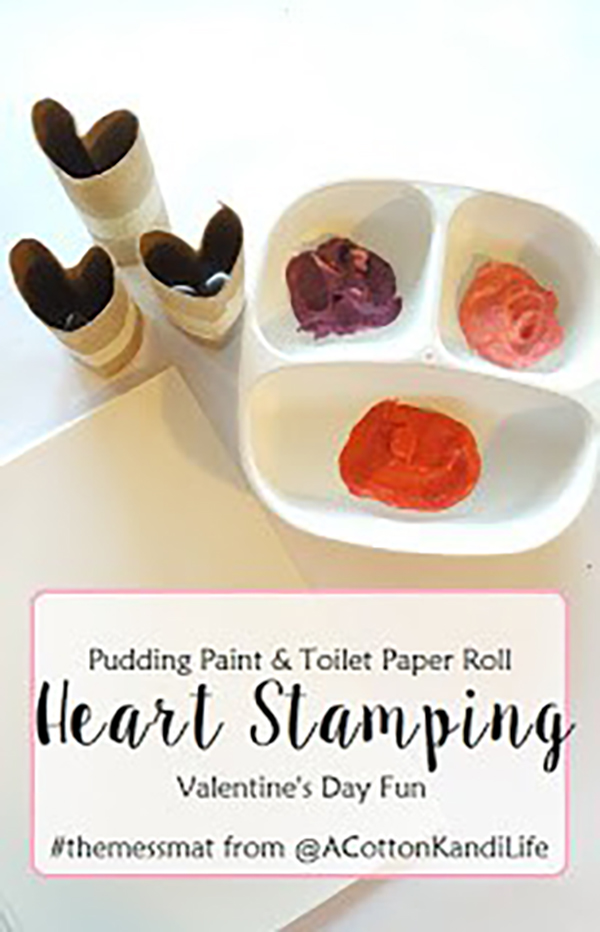 'Heart Stamping with Pudding Paint from A Cotton Kandi Life
This easy craft can be done with the littlest of kids. It's perfect for daycare, young preschool programs, or parents at home. You can modify the project to use regular paint for older children.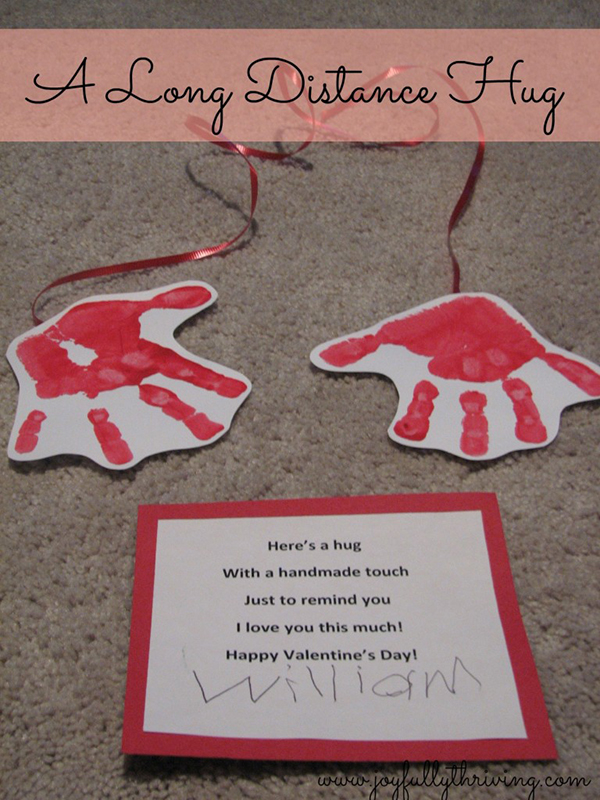 Joyfully Thriving's A Long Distance Hug
This craft would be fun for kids to do to send to their grandparents or long-distance family. It can be done with kids at any age.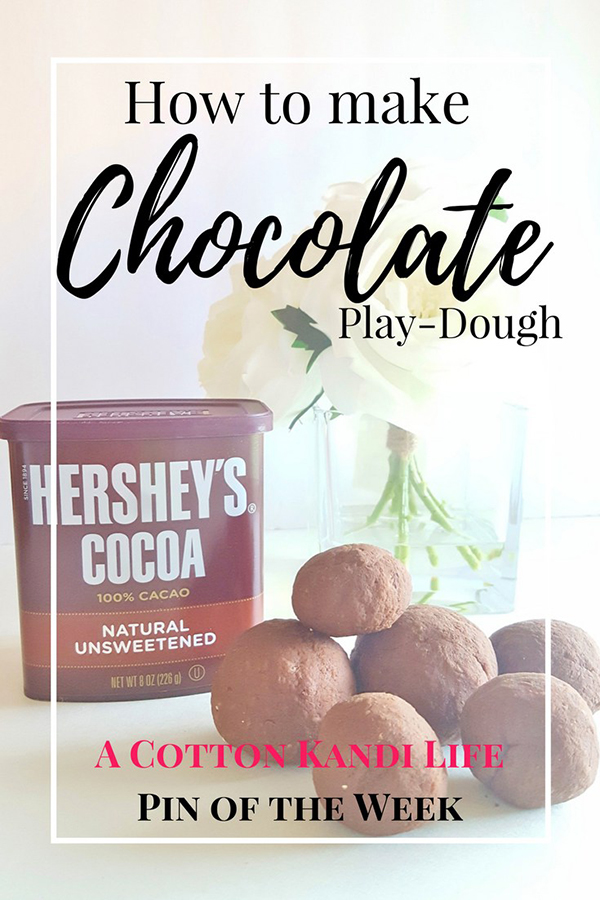 Chocolate Play-Dough from A Cotton Kandi Life
This play-dough is kid-friendly for all ages (although watch for allergies). It would make a great classroom activity that would keep kids busy and then could be sent home with them as a favor. It could even be done in a science or math class by incorporating measuring and following the recipe.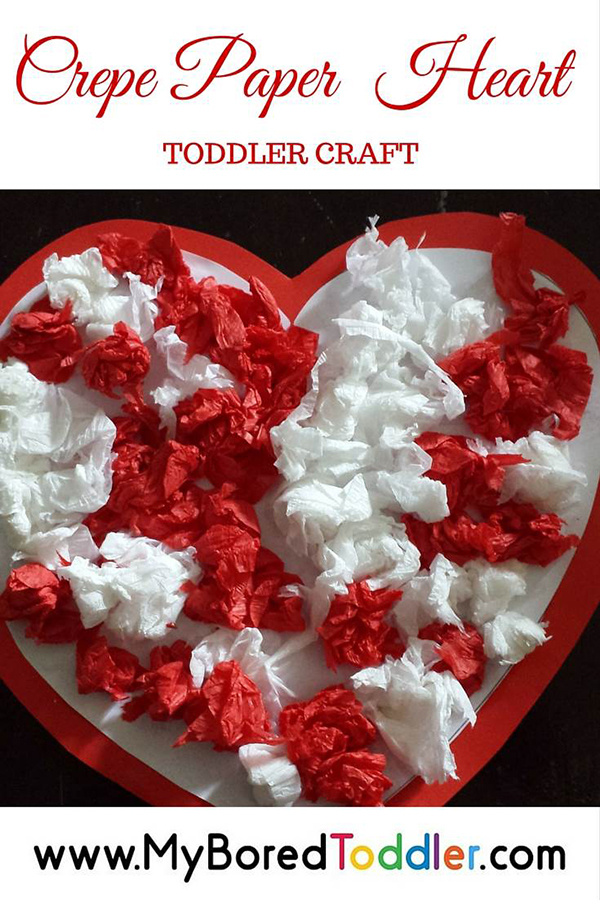 Crepe Paper Heart from My Bored Toddler
Looking for an easy craft for your youngest kids? This easy crepe paper heart would provide entertainment while working on fine motor skills.
Decorated Photo Heart Chocolate Boxes from Honey and Lime
You could modify this craft for children and teens of any age. It would be fun to do with young children as a gift for a family member. Or, you could even entertain tweens and teenagers by letting them decorate their candy box for a friend.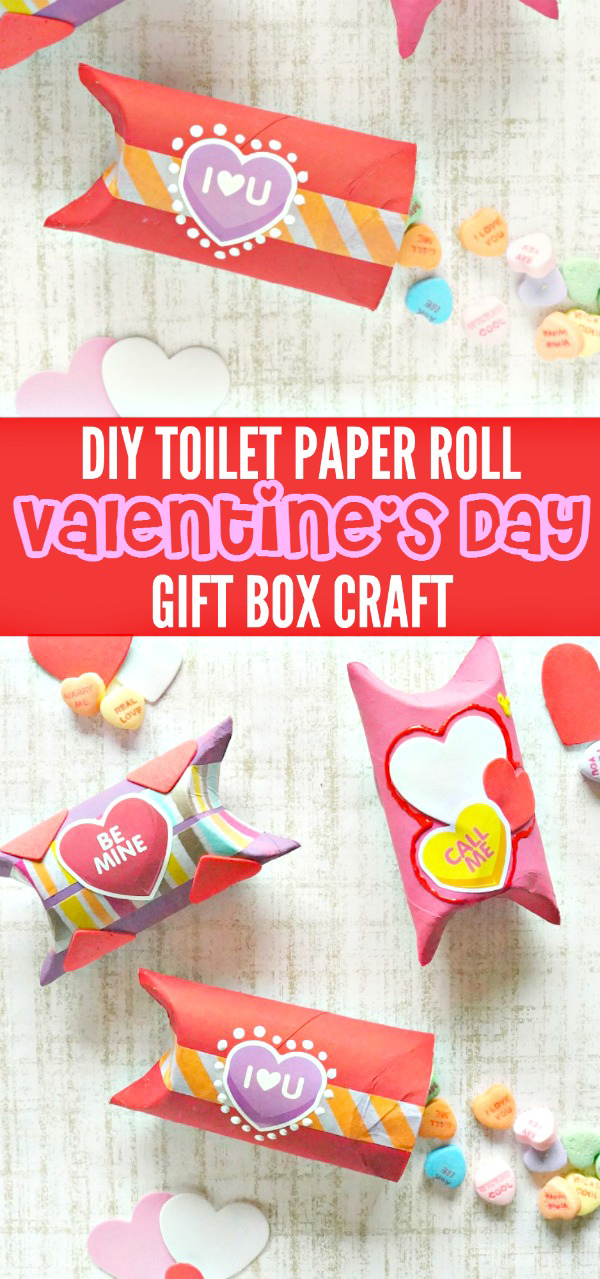 Honey and Lime's DIY Toilet Paper Roll Valentine's Day Gift Box Craft
These little gift boxes would be cute for kids to make to wrap a handmade craft or some candy for a family member or friend. The best part is they upcycle toilet paper rolls!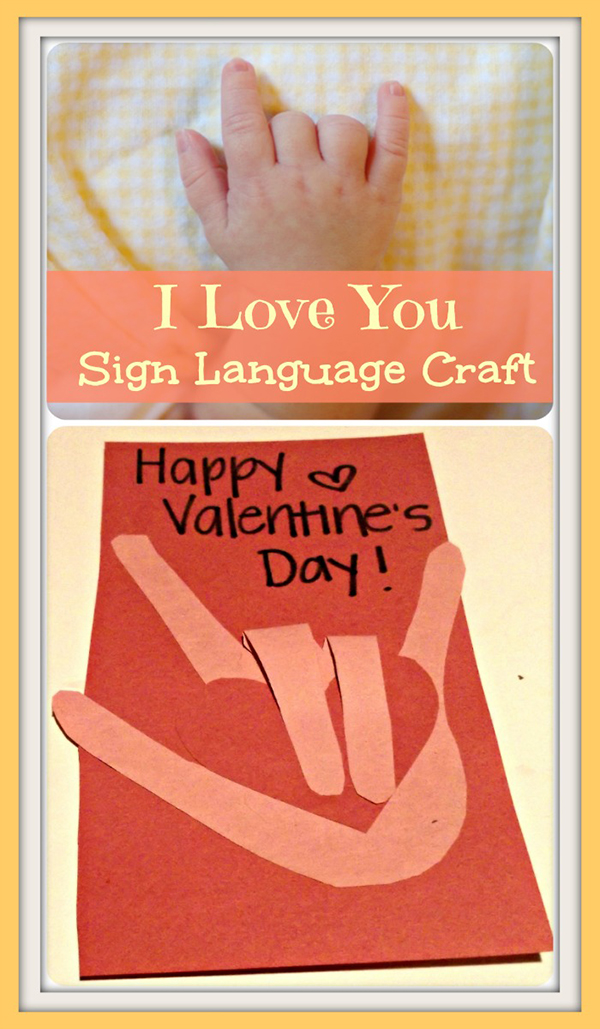 I Love You Sign Language Craft from The Parent Spot
Even your two-year-old could help make this adorable Valentine's craft. It would make a great grandparent gift.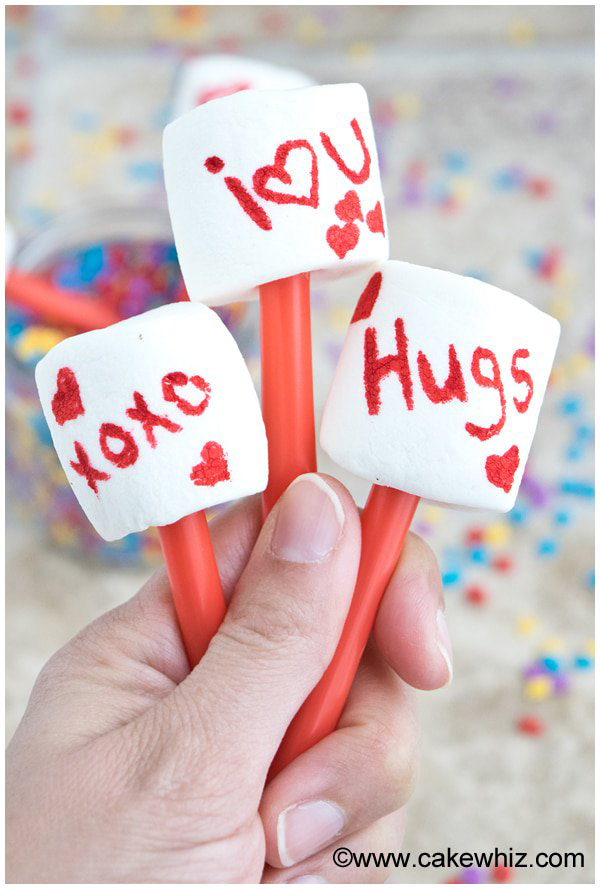 The Cake Whiz's Easy Valentine's Day Marshmallow Pops
What kid doesn't love marshmallows? Let your kids or students make an easy and edible Valentine's craft.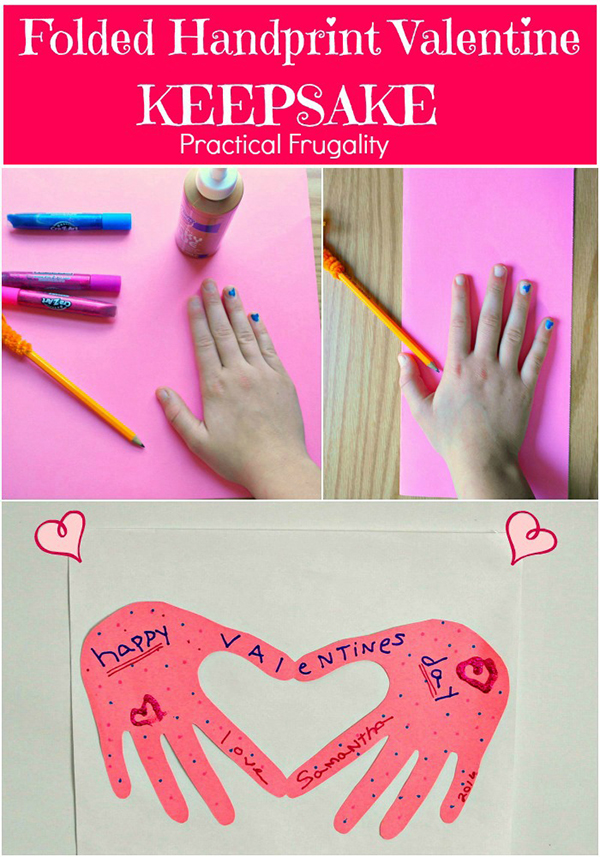 Folded Handprint Valentine Keepsake from Practical Frugality
This inexpensive craft can be done with children of any age. It makes a great keepsake that parents would love to look back at years later (and swoon over how tiny their kid's hands once were).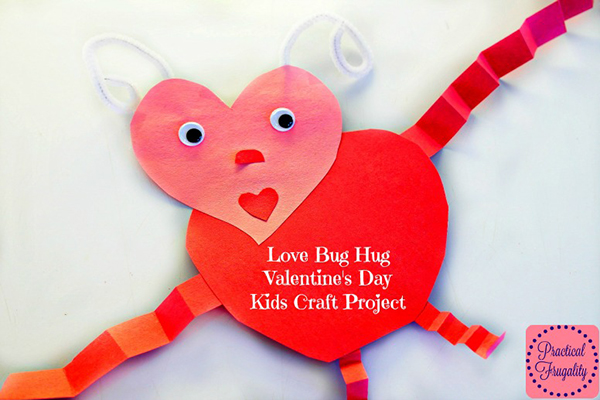 Love Bug Hug Valentine's Day Craft form Practical Frugality
This cute little guy would be perfect for younger children to make a Valentine's Day craft. It's expensive to make and would be great for a classroom activity.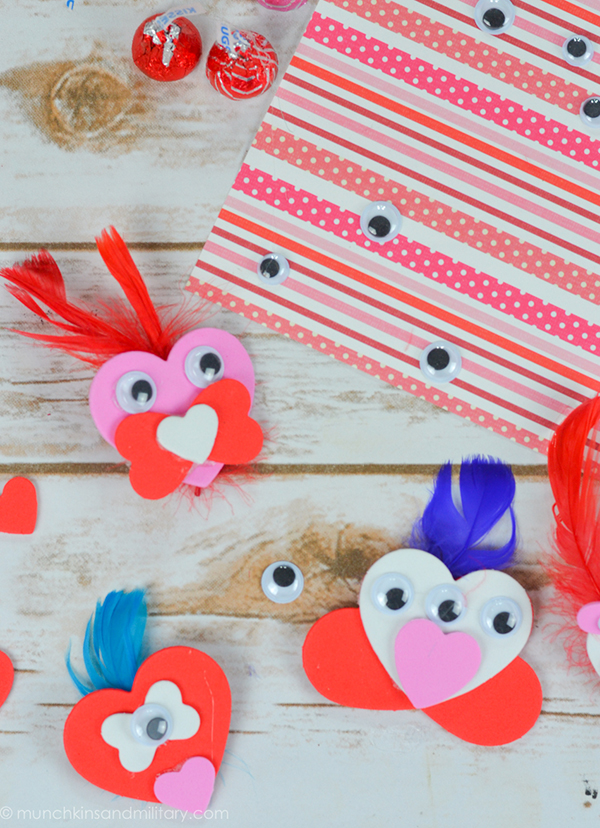 Munchkins and Military's Valentine's Day Craft Treat Boxes
Munchkins and Military's take on decorating toilet paper tubes are super cute with their adorable little creatures made out of foam pieces.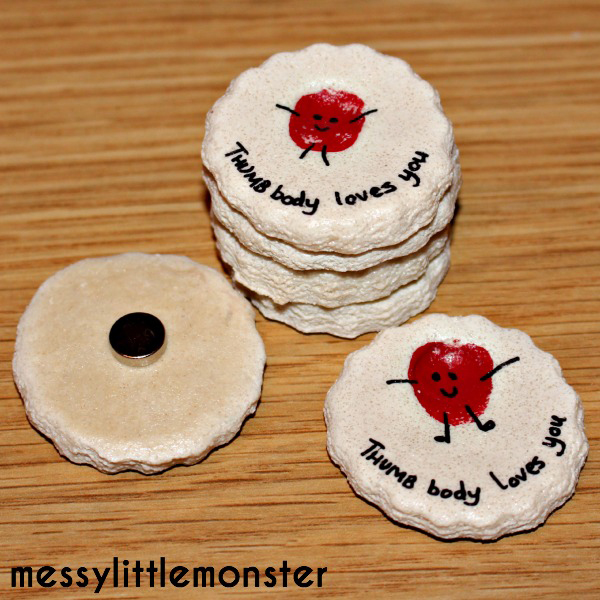 Messy Little Monster's Thumbprint Magnet
How adorable are these little magnets? Any parent, grandparent, or Aunt/Uncle would love to get one of these little magnets for Valentine's Day. Plus, it's a super easy craft any kid can be involved in.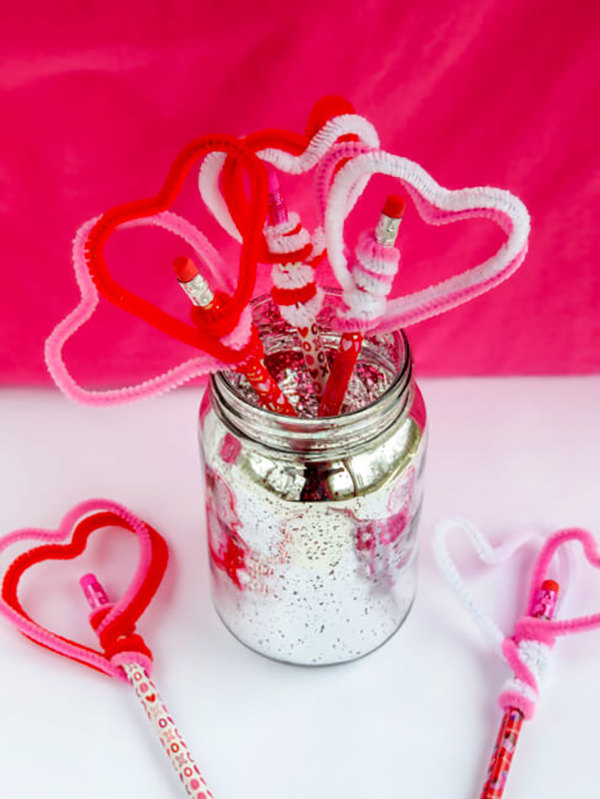 Heart Pencil Toppers from Life is a Lullaby
These sweet pencil toppers would be fun for older Elementary School children to make at a class party, great for a Girl Scout Troop, or for a fun project at home.

Burlap and Blue's Valentine's Day Slime
Slime continues to be a fun and popular craft for kids. You're bound to make your kids or students happy with this Valentine's Day (borax-free) slime recipe.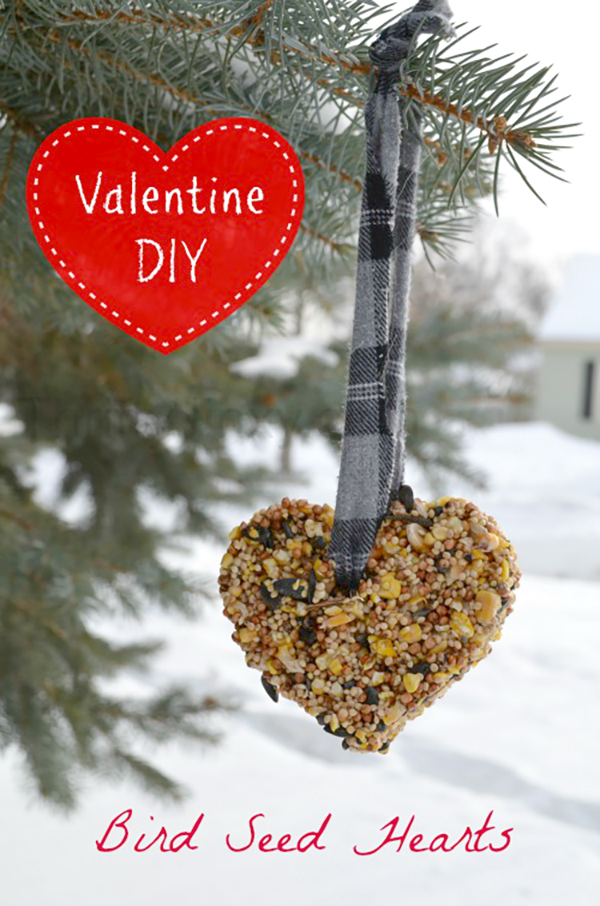 Valentine Bird Seed Hearts from Thrifty Jinxy
I love that this Valentine's craft project is actually practical. This would be fun for children to make for a loved one.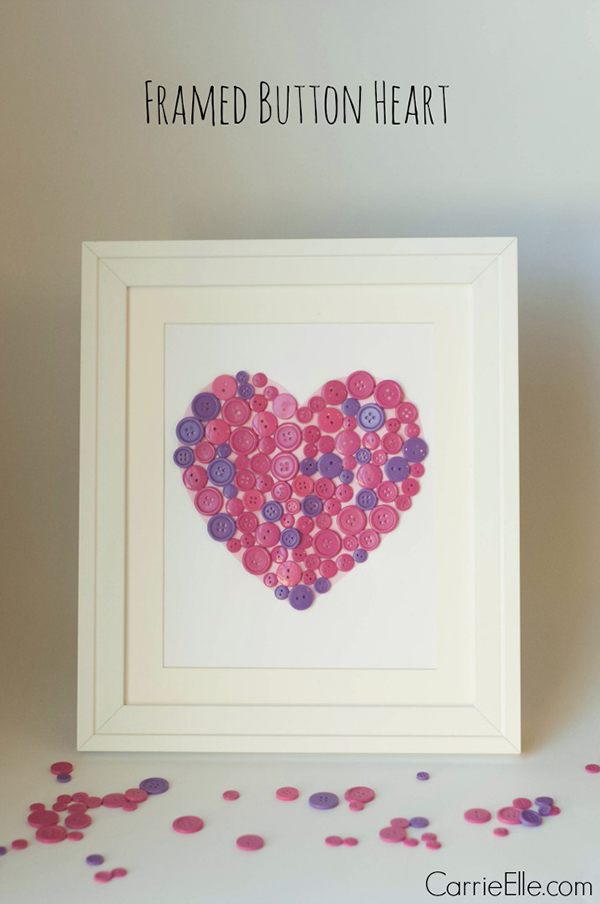 This button heart craft could be used in a house throughout the year – not just for Valentine's Day. It's a sweet way to get your child involved in the decor in your home. You could also use the idea for the front of a card.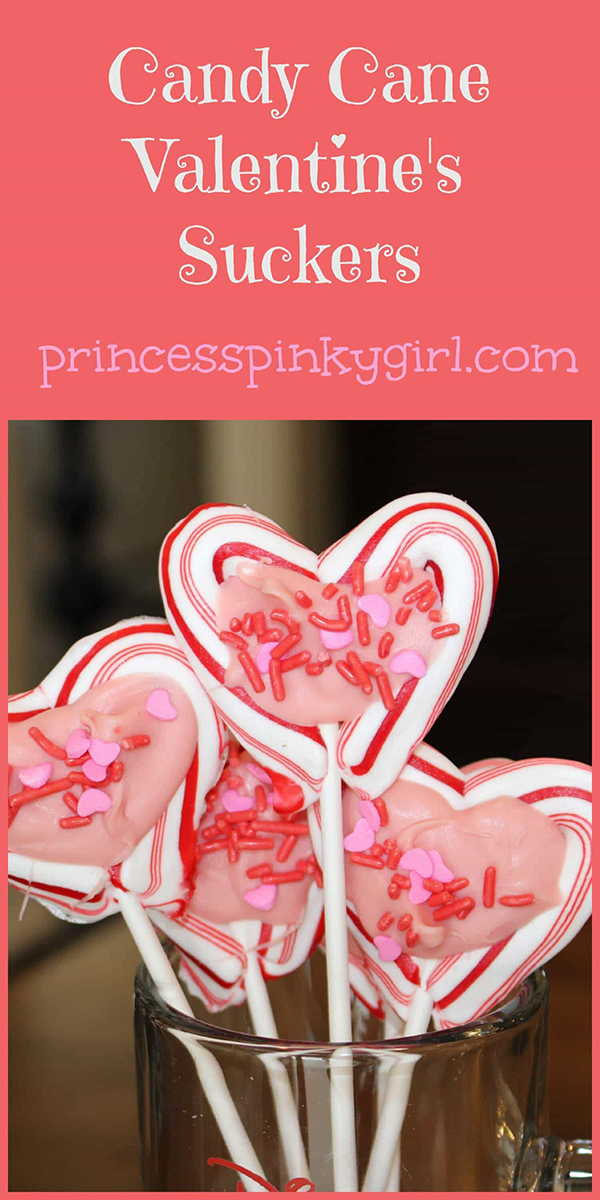 Princess Pinky Girl's Candy Cane Valentine Suckers
Looking for a great way to use up those mini candy canes from Christmas? This lollipop craft is the perfect way to use them. Kids would love to help make and decorate these, too.