Valentine's Day planner stickers are the perfect way to dress up your planner in February. While many believe it's a manufactured holiday, I say, who cares! Give me any reason to celebrate. Especially if it involves lots of hearts, glittery pink washi, and love quotes.
For my set of Valentine's Day planner stickers, I changed it up a bit. I provided you with a few of my "adulting" humor type of stickers (like my Mom stickers) along with some classic planner sticker designs. That way, you have what you need to make more of a full spread.
Sticker Sizes
The boxes are geared towards a Classic Happy Planner size but they can still be used for other size planners. If you have a mini size planner, you could try to shrink the stickers down to better accommodate the size of your planner. Let's take a look at what's included.
Valentine's Day Planner Stickers
The Valentine's stickers set comes with:
JPEG and PDF files with no outline
JPEG and PDF files with black outline
Digital planning transparent PNGs
Silhouette cut file
Cricut print and cut ready file
While the files are designed for the Silhouette program, you can definitely use them with a Cricut or Brother. For the Cricut, users have told me that using the file with the black outline is best.
Here is a copy of all of the available designs on the sticker sheet.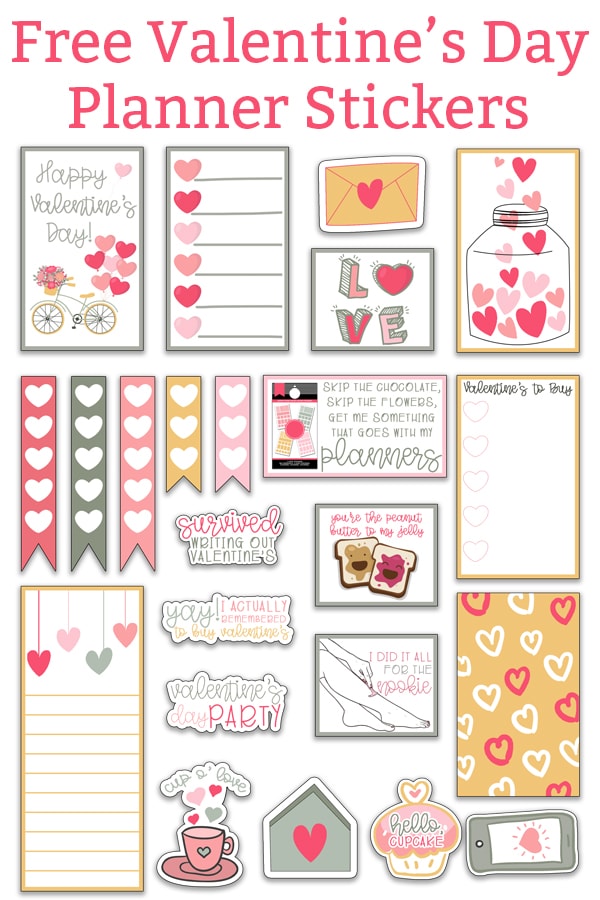 Here are a few of my favorites up close: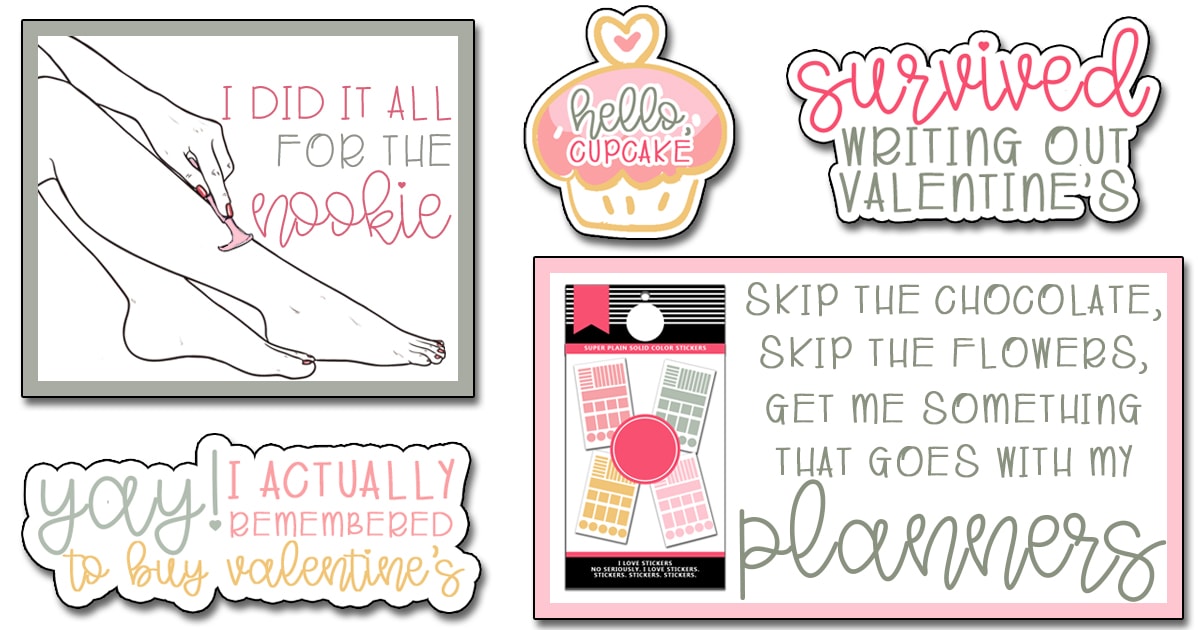 I am an affiliate for Amazon Associates. You can check out my Amazon shop here. I am also an affiliate for the HP ink program.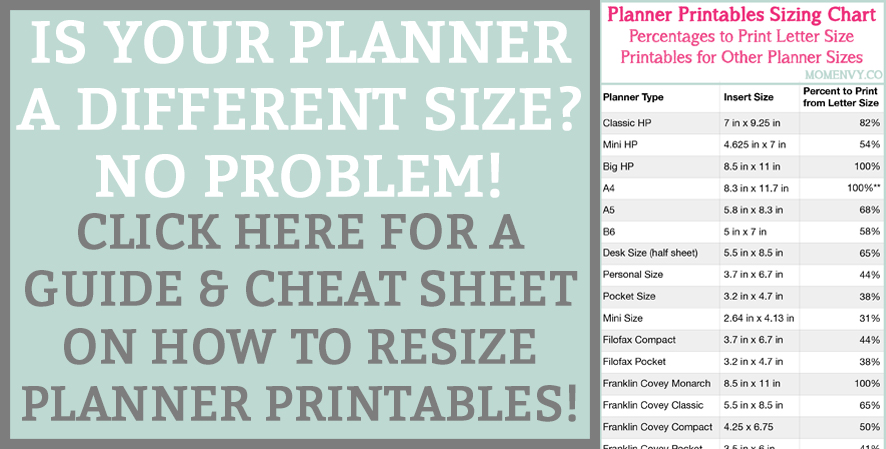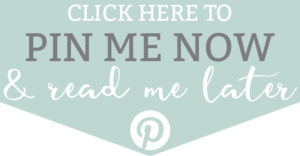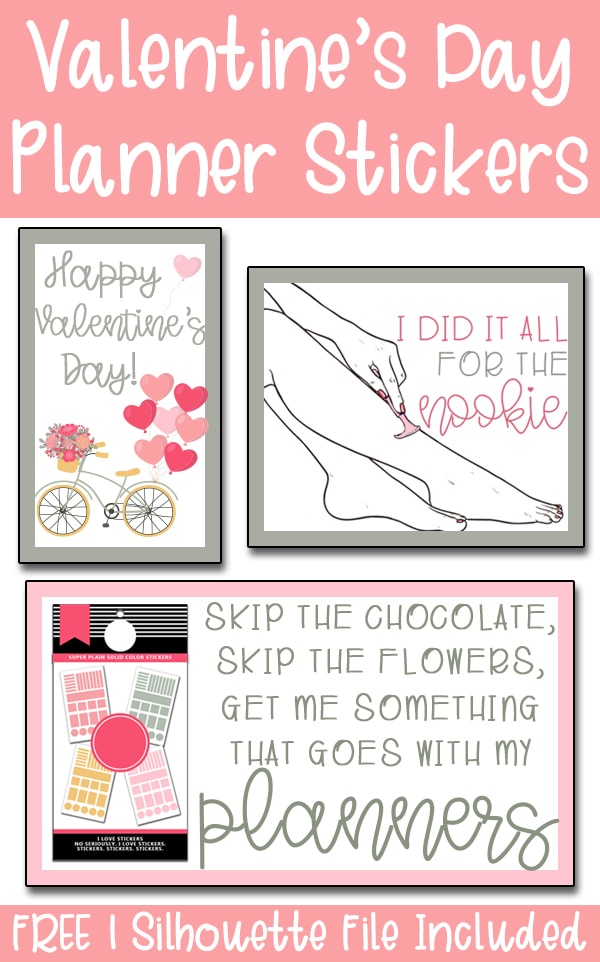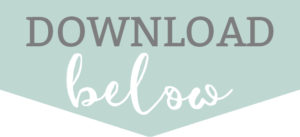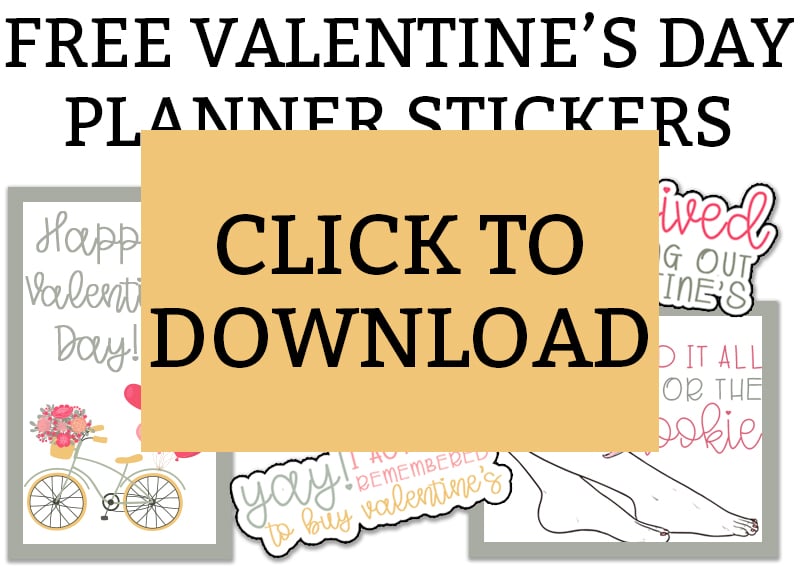 Copyright MOM ENVY 2019. Files may be used for personal use only. No commercial use of the file is available. Files may not be directly shared within Facebook groups, on websites, traced in Silhouette or Cricut program, or in any other way. A link to the web page to download the files may be shared as well as one photo. The file may not be printed and/or created using vinyl and then sold (including local yard sale sites and groups or at local craft fairs). The images may not be used in any way other than to share with a link to the original web page.