Happy Mother's Day to all of the Mom's, Grandma's, and caregivers! I am excited to be spending my day with my favorite little man, husband, and family. Who are you spending your day with? Are you doing anything special? We're grabbing brunch with Kris' family and then dinner with mine (at a BYOB restaurant – the best kind!)
Today I am sharing with you this cute, simple, watermelon snack. Perfect for little ones on Mother's day or any day they need to be reminded who
is boss
loves them.
The directions are super easy.
Cut a thin slice of watermelon.
Cut one long thing strip (to make the arrow).
Cut the strip in thirds.
Using 1/3 of the strip, cut a tiny triangle and 2 small "feathers"
Then carefully cut a heart out of the remaining piece of watermelon.
If you mess up – no big deal! Cut another slice and start over
Place the heart in the center. Then place the 2 strips on the top left and bottom right. Add the "feathers" and arrow tip (triangle).
Then decorate using cool whip or yogurt. I had some cool whip left over from another recipe so I decided to give Carl a special treat.
I placed a spoonful inside of a sandwich Ziploc bag, cut the end off, and piped on Mom. You could use a piping bag and tip (lords knows I have enough of them) but the Ziploc bag is much quicker and easier to clean up.
If you mess up writing Mom, wipe it off and start over.
Enjoy!
Now for some added cuteness, here are some adorable pictures of Carl eating his watermelon snack. Watermelon is his absolute favorite food. We have to hide it in the fridge so he doesn't see it when we open the door or he'll
throw a tantrum
ask for some nicely.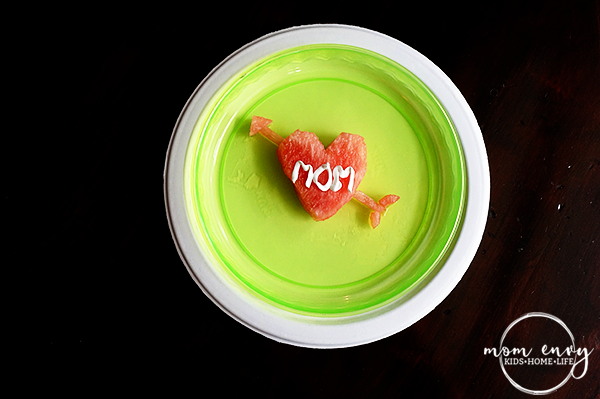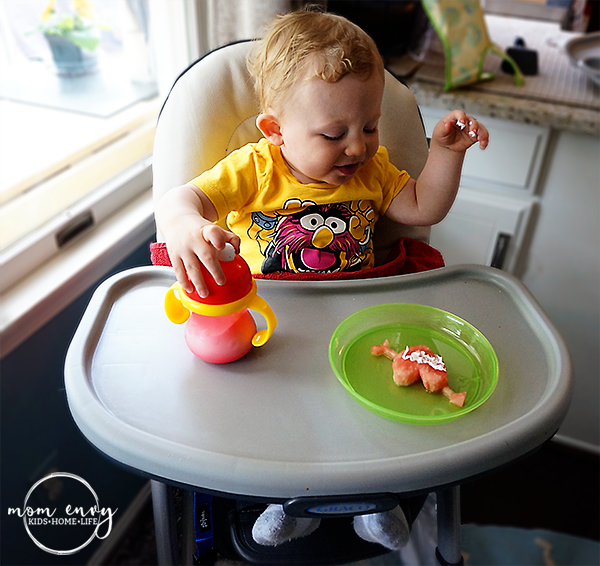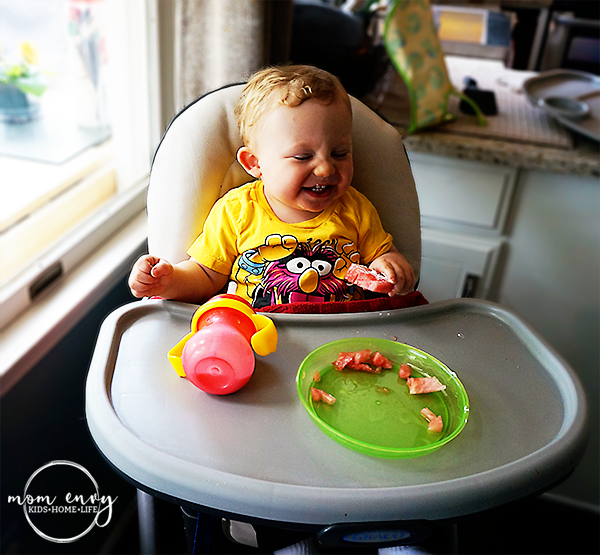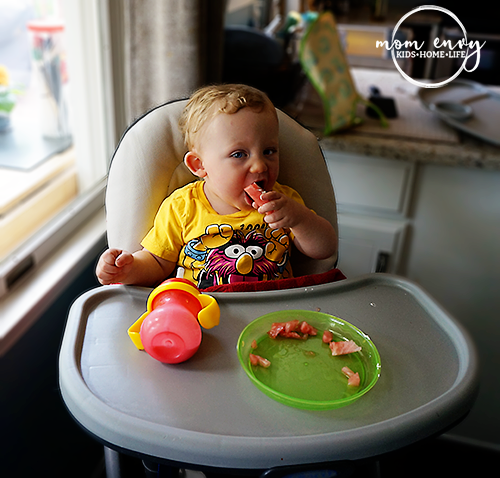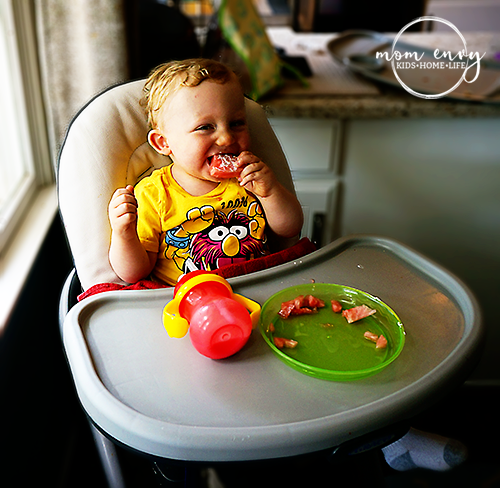 Save