Want a customizable Easter bunny note printable you can use for Easter morning? Or need a blank Easter bunny themed note for a child to write a letter to the Easter Bunny?
This set is perfect for both! One note is perfect to print and leave next to your child's Easter basket on Easter Sunday. The other is a blank note that you can print for your child to write a letter to the Easter bunny.
Children oftentimes will leave a letter for the Easter bunny but how can you keep the magic alive in your response? Use this free printable Easter bunny letter to make sure they can't figure out your handwriting. While young kids may not recognize your handwriting, the older a child gets, the higher the risk.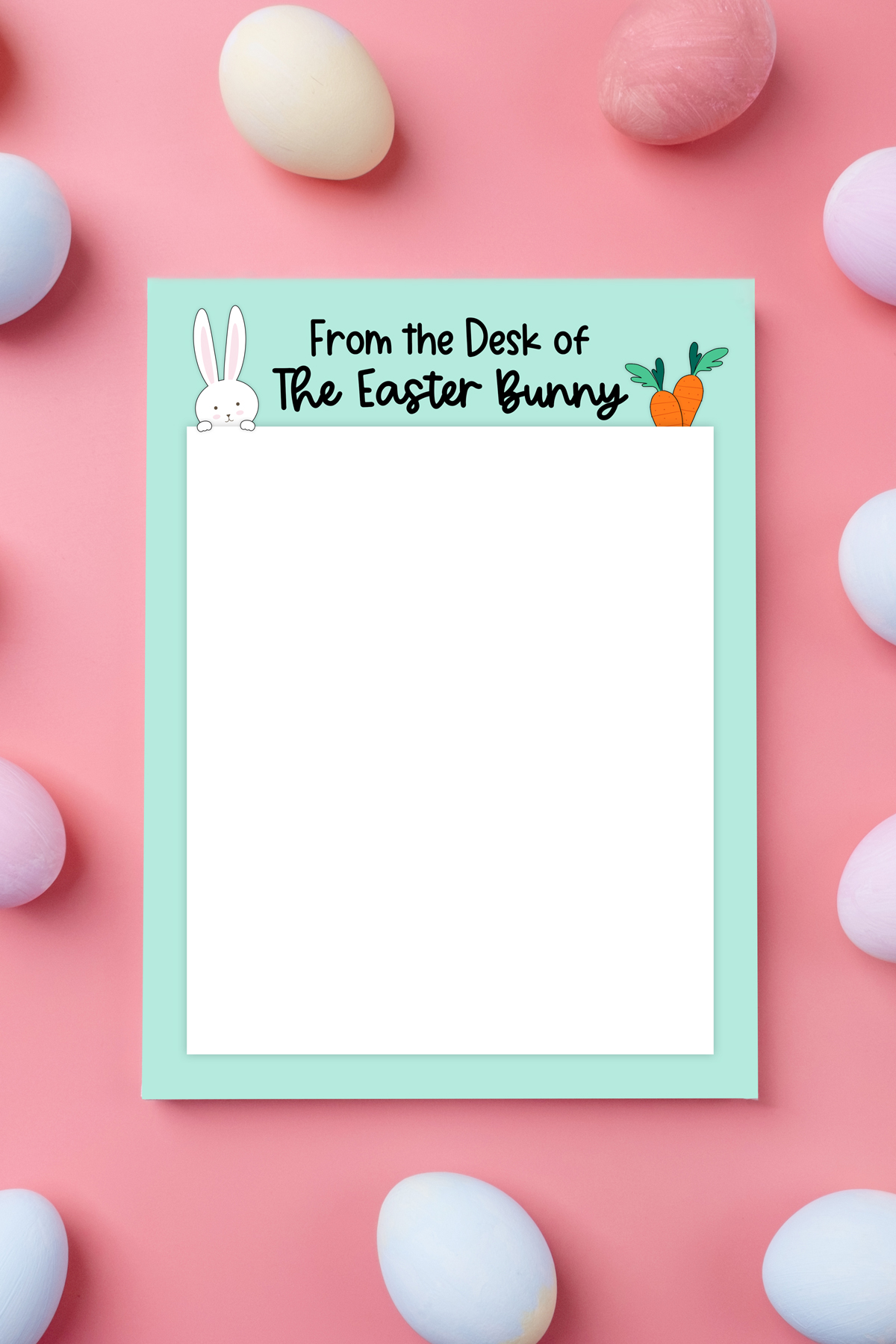 The best part is that it's a personalized letter! You can use one of the simple example letters that I have included with this set of free printables or you can use the PDF file which is an editable template. You can customize the Easter letter with a special note for your whole family.
If your child can type, you can even use a fillable version of the Letter to the Easter bunny note! They can type in their letter and print it to send to the Easter bunny.
It takes no time to download the free printable letter and write your own note. OR! Make it even quicker by downloading and editing a sample letter from the free set. It is already pre-written for you and can be personalized with just a few tweaks.
It's a great way to add a little extra magic to your child's Easter celebration. Think of how excited they will be to get a letter from the actual Easter bunny this Easter season.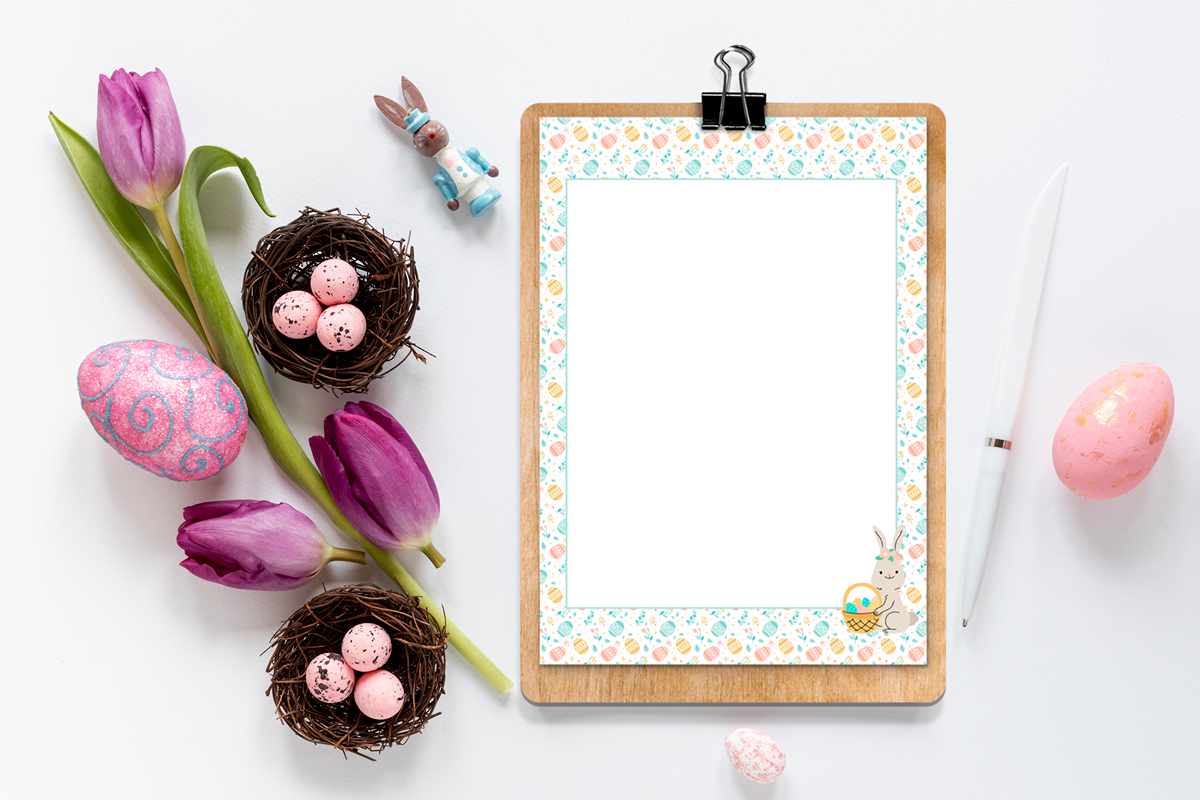 As an Amazon Associate, I earn from qualifying purchases. I am also an affiliate for the HP ink program, ShareaSale, and CJ Networks. Click here to read more.
What Do the Sample Letters Talk About?
There is one letter that focuses more on the Easter traditions (Easter treats, Easter eggs, Easter egg hunt, etc.) while the other letter has some language about Jesus included.
Here is what the first sample letter looks like.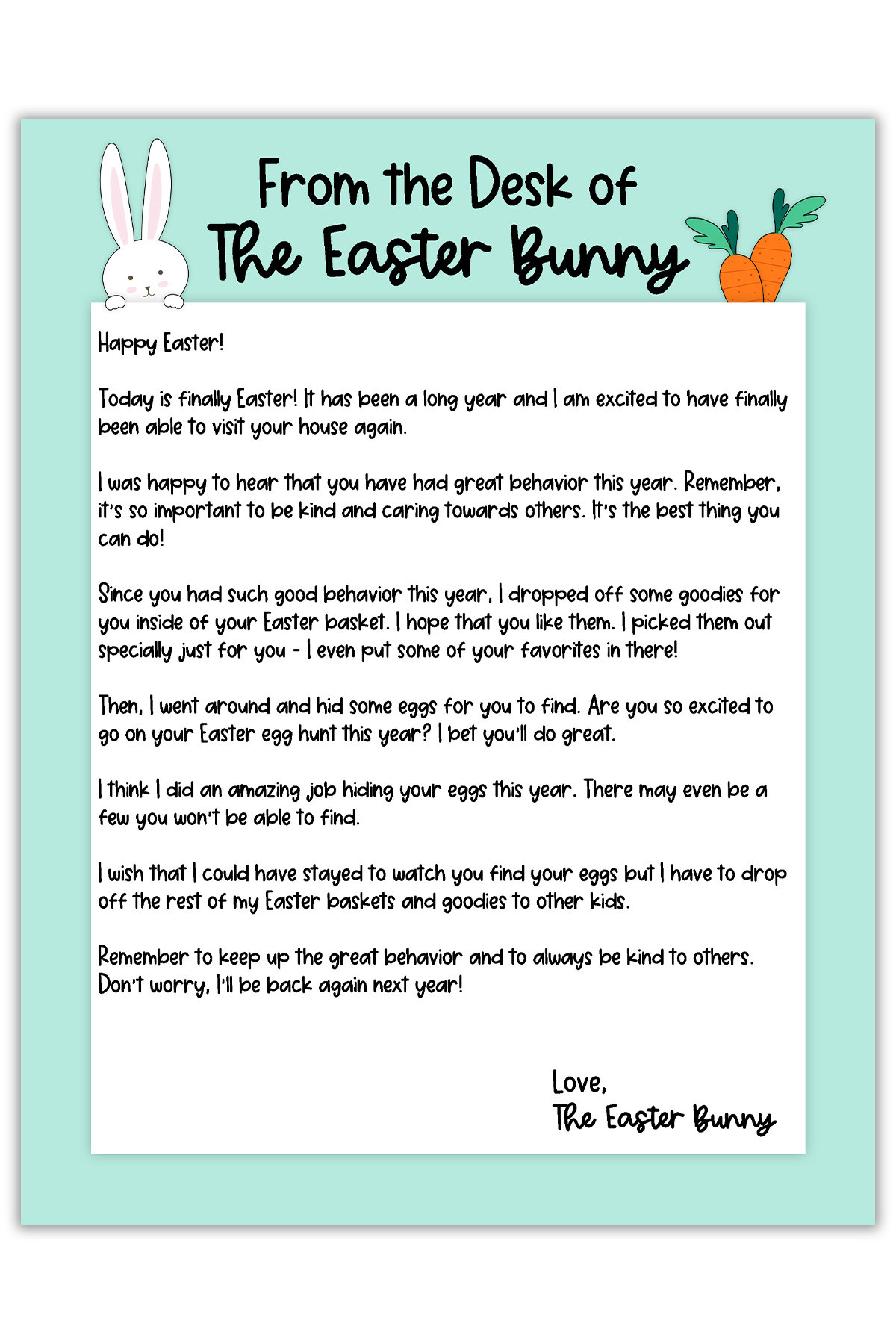 This is what the second sample letter looks like.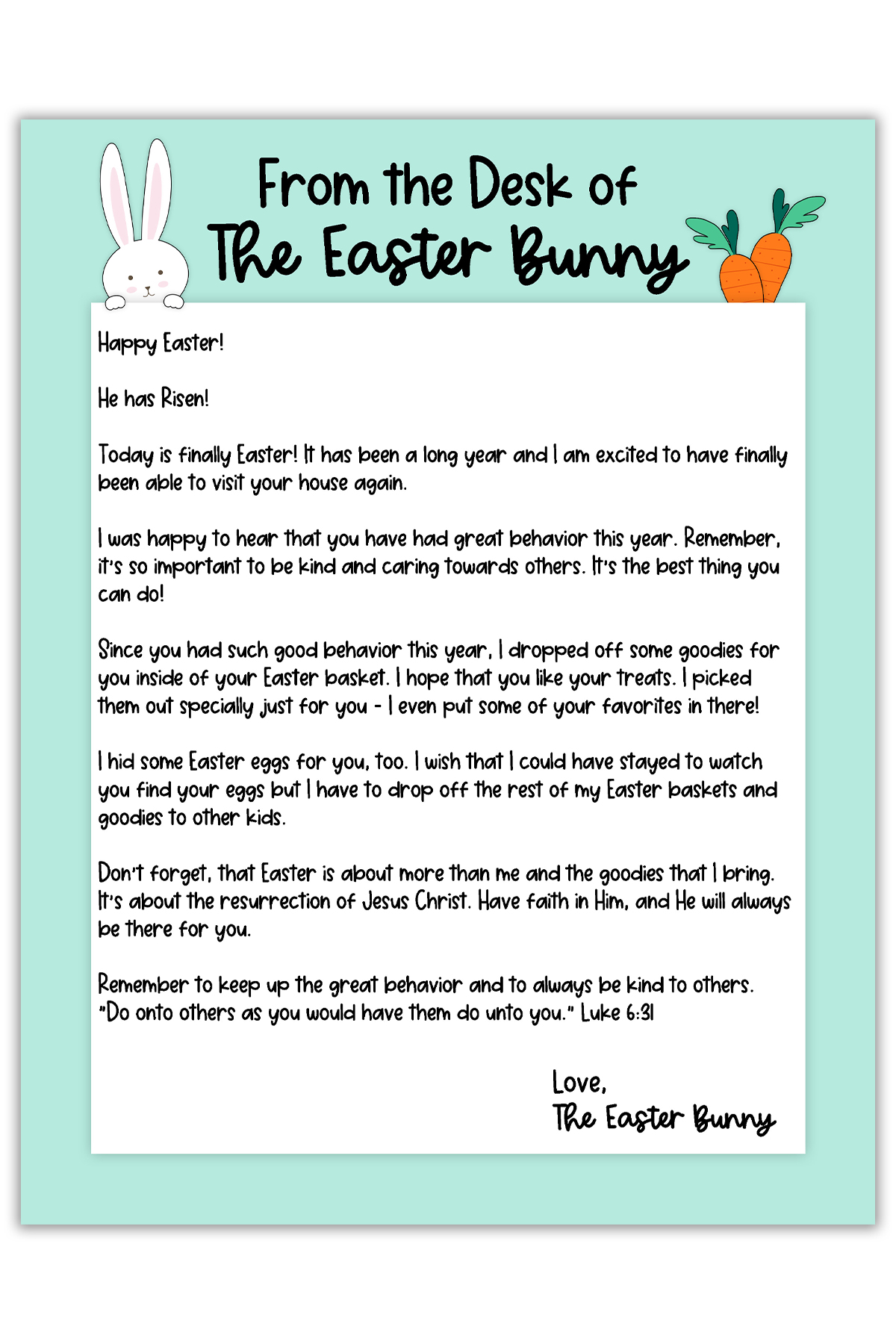 Here is what the blank Easter bunny letter templates look like.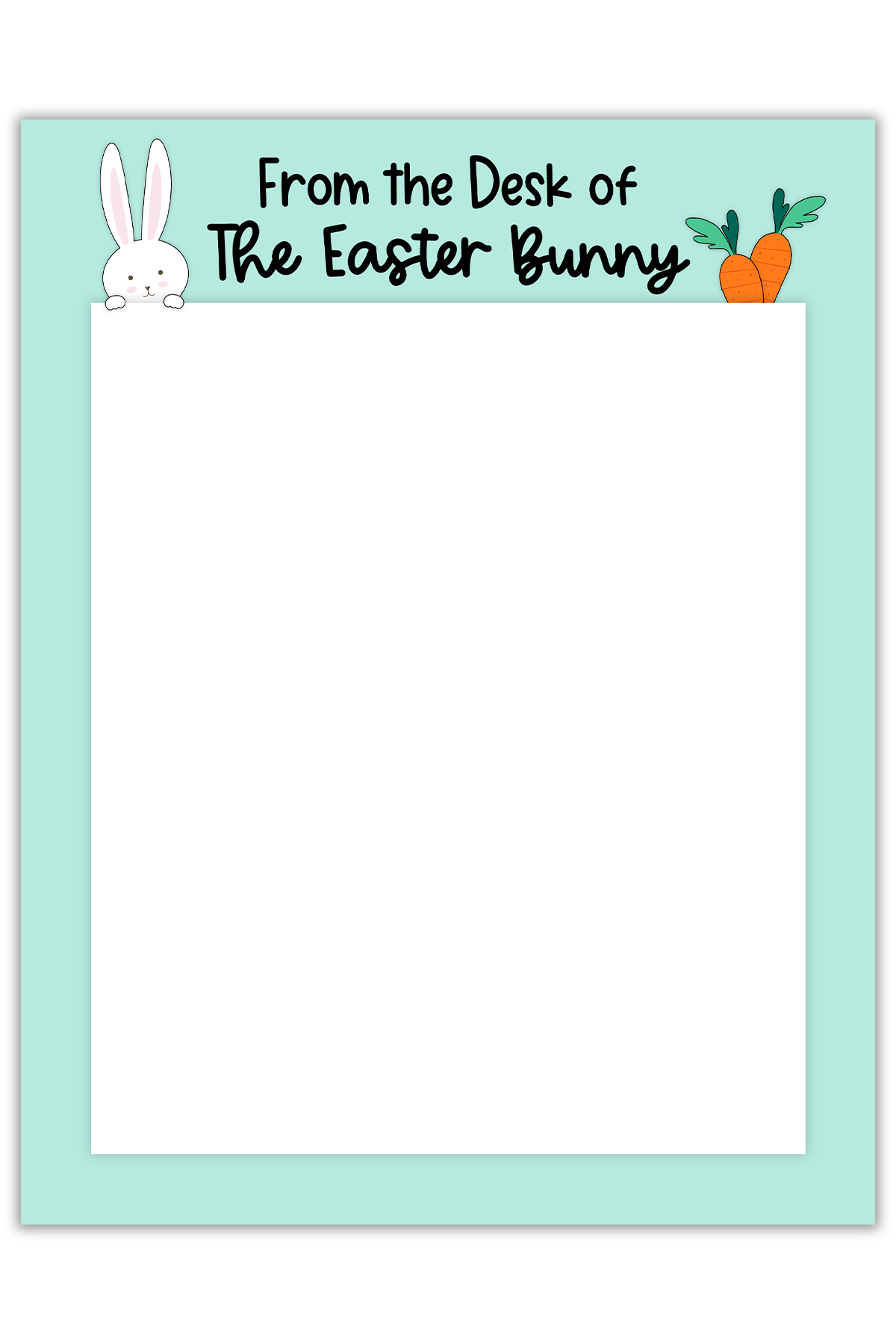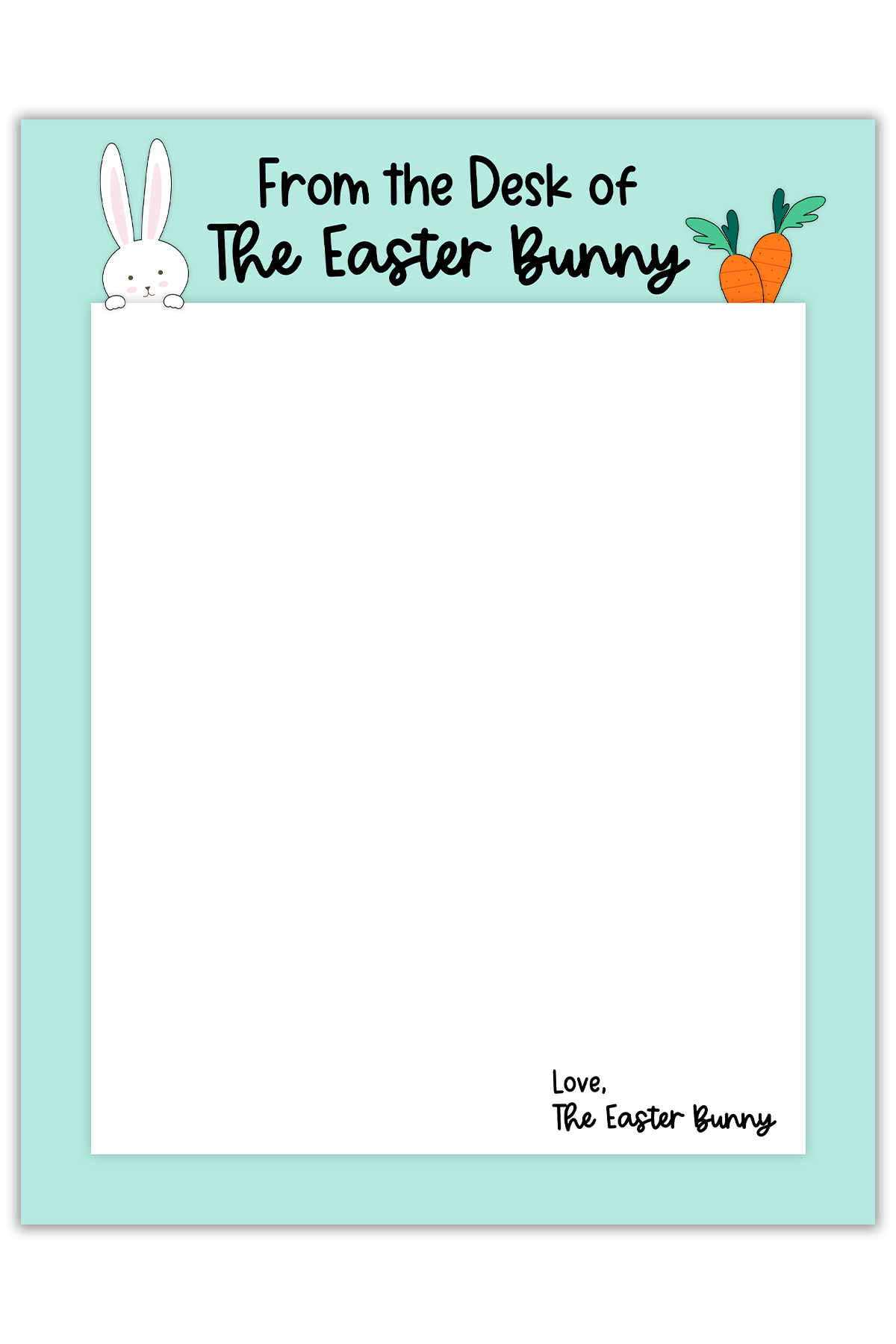 What Does the Letter to the Easter Bunny Note Look Like?
The note that children can print to send to the Easter bunny, looks like this.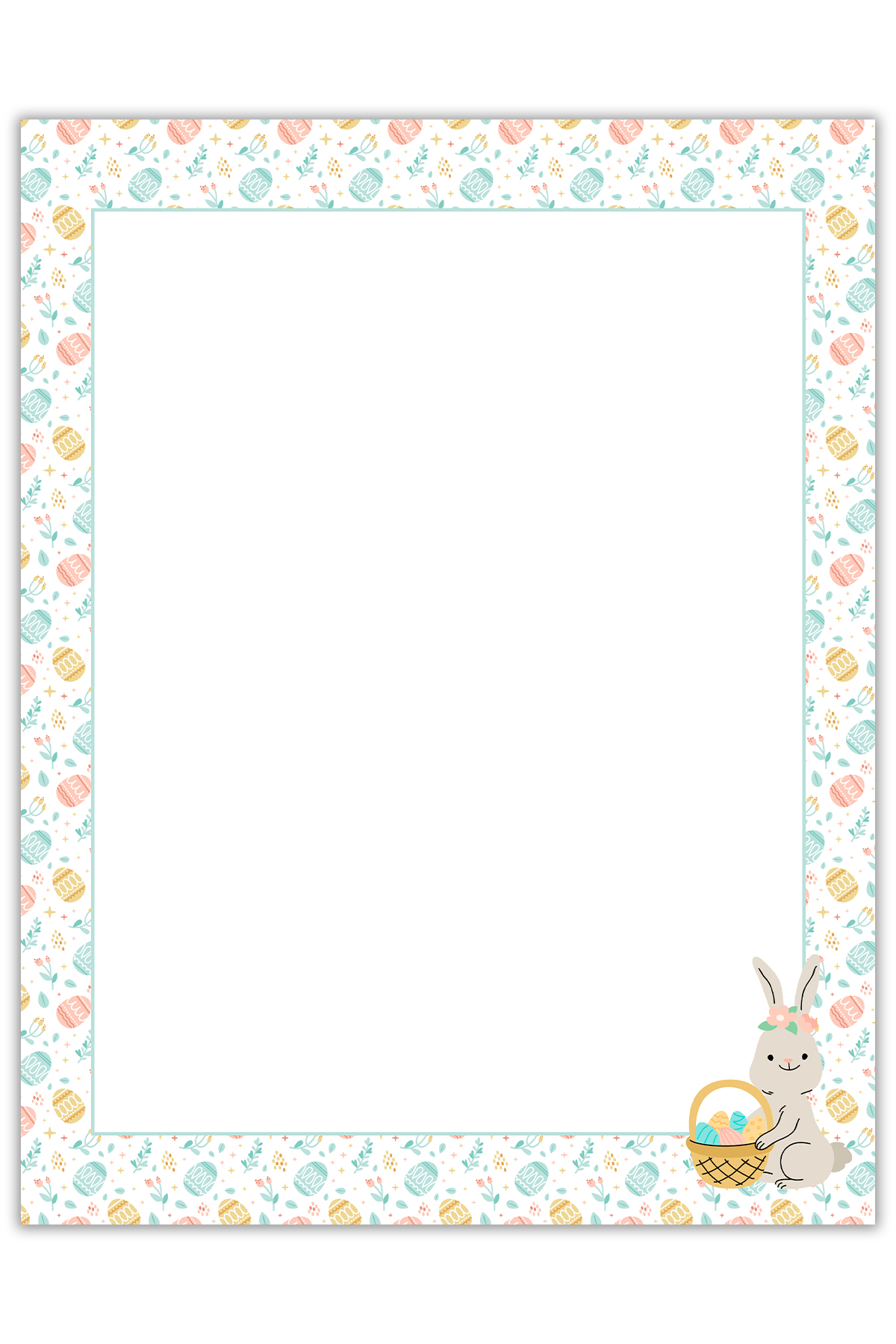 Important Note About Editing the Custom Letter
Download the file and save it to your computer. Then, open the file in Adobe Reader or another PDF reader program NOT an internet browser.
When customizing the editable letter, some devices may have difficulty doing it within a browser. Using a free PDF program like Adobe Reader will ensure you can edit the letter properly without the frustrations and headaches the browser can cause.
If you are struggling to customize the letter on mobile devices, you may have an easier time on a computer or print the sample letter instead as it is.
Do I have To use the Sample Letters?
No! There are blank free printable Easter bunny templates included within this set. You don't have to use the sample letters, they're just there as a guide for people who want one.
Can I Use this Letter on a Day Other than Easter Day?
Yes! You customize the letter anytime. So if your child mails a letter to the Easter bunny (like children mail letters to Santa Claus), you can customize a response and "deliver" it to them anytime.
What is the Easter Bunny's Address?
It is said that you can send a letter to Easter Island! They used to have someone who would send responses back but I am unsure if it is still up and running. You can this address for the Easter Bunny:
Easter Bunny
123 Carrot Road
Easter Island, 88888
Can I Print the Letter at Home or at a Print Shop?
You can do either. You can print it at home on your own printer with whatever printer settings work best for you.
Or, after you download (and edit if desired) the printable file, you can send it to a local print shop like Office Depot.
What File Types are Included?
They come in pdf format only.
Where Can I Download the File?
You can get the sample and blank Easter bunny letter templates right here. It's a Google Drive folder. You can download the specific digital file you want or the whole folder.
Can I Buy a Customized Printed Letter?
No, sorry. This letter is not a physical product. It is a free printable digital download only.
What Paper Should I use for the Printable Letter?
You can use plain white printer paper or white card stock if you want the letter to be more substantial. I suggest using cardstock for the best results.
Want More Easter Printables?
Check out this list of free printable fun Easter activities for kids or check out our other Easter content.
Subscribe to get Access to Over 300 FREE Printables & Files
Did you know that Mom Envy has over 300 free printables? While you don't need to join for the free Easter letters, by joining the FREE Mom Envy club, you'll get access to over 300 free files! Click here to subscribe – all you need to do is enter your first name and email address.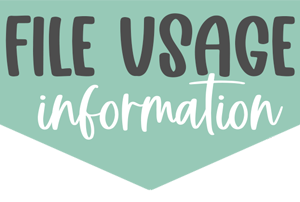 Copyright MOM ENVY 2023. Terms of use: Files may be used for personal use only. No commercial use of the file is available. Files may not be directly shared within Facebook groups, on websites, or in any other way. If you are using for educational purposes, the file may be printed and copied for classroom use. A link to the web page to download the files may be shared as well as one photo. The file may not be printed and then sold (including local yard sale sites and groups or at local craft fairs). The images may not be used in any way other than to share with a link to the original web page.