Print this free yearly calendar at a glance today for 2023. It's a great addition to any planner or to print on it's on for a reference of the year.
Still need the 2022 at a glance? I've left it as an option to download as well.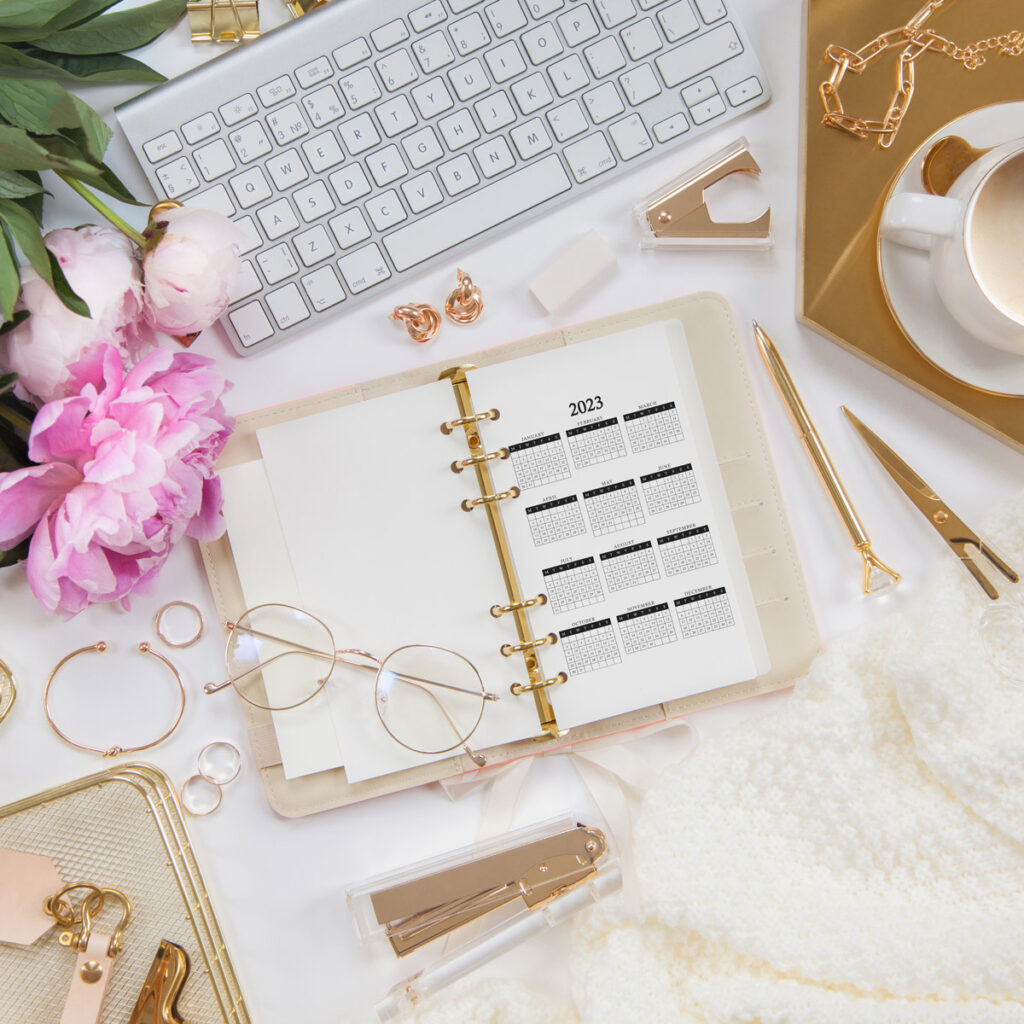 What are the Designs for 2023's Free Yearly Calendar at a Glance Set?
1 Mom Envy colored calendar at a glance (pink and mint)
1 super simple black and white calendar at a glance
1 simple calendar at a glance with black headings for the week (my favorite)
Here is what they look like: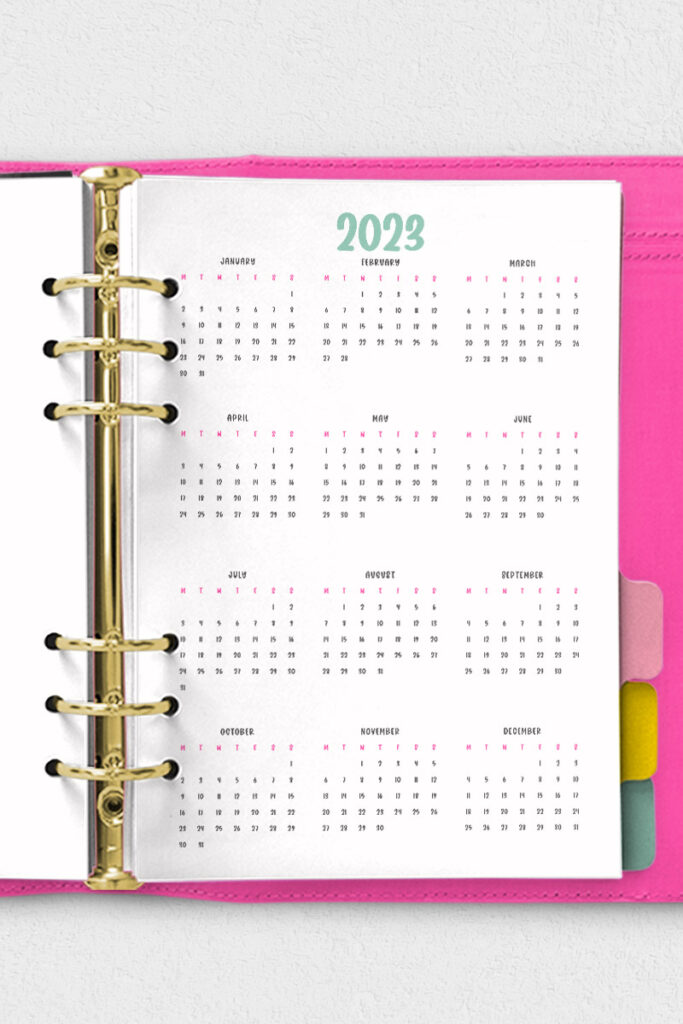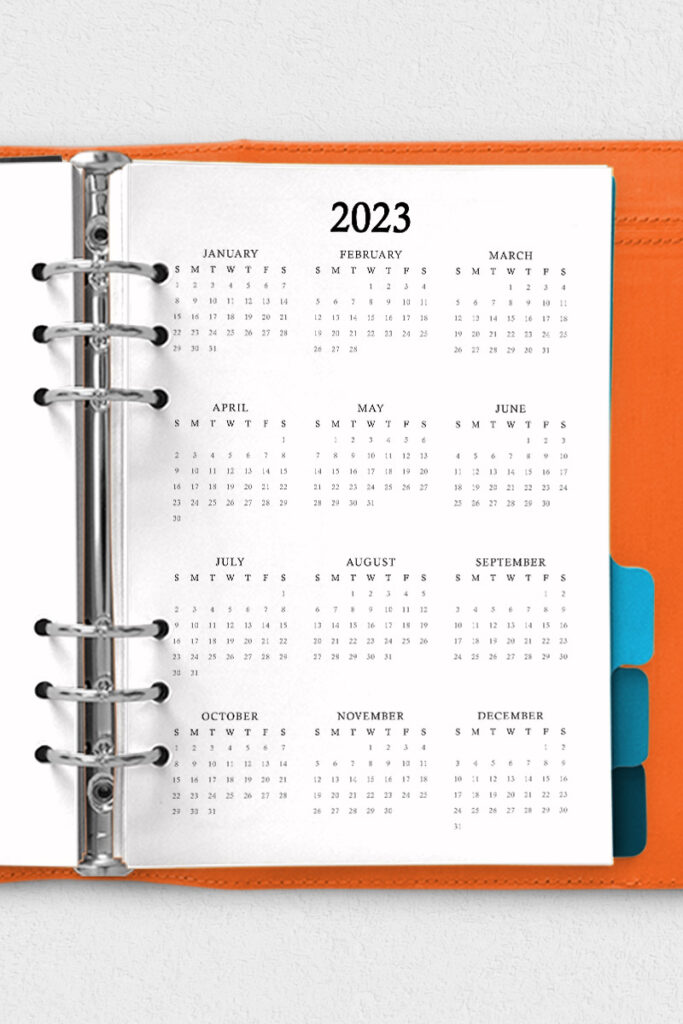 What File Tyles are Included?
PDF
JPG
PNG
Letter size
Classic Happy Planner size
Sunday start
Monday start
Can I use this with a Digital Planner?
Yes! More recently, I have been trying to make all of my planner printables digital planner friendly.
I have included PNG versions with transparent backgrounds so they can easily be added to any digital planner. The transparent background allows it to be added to any background color.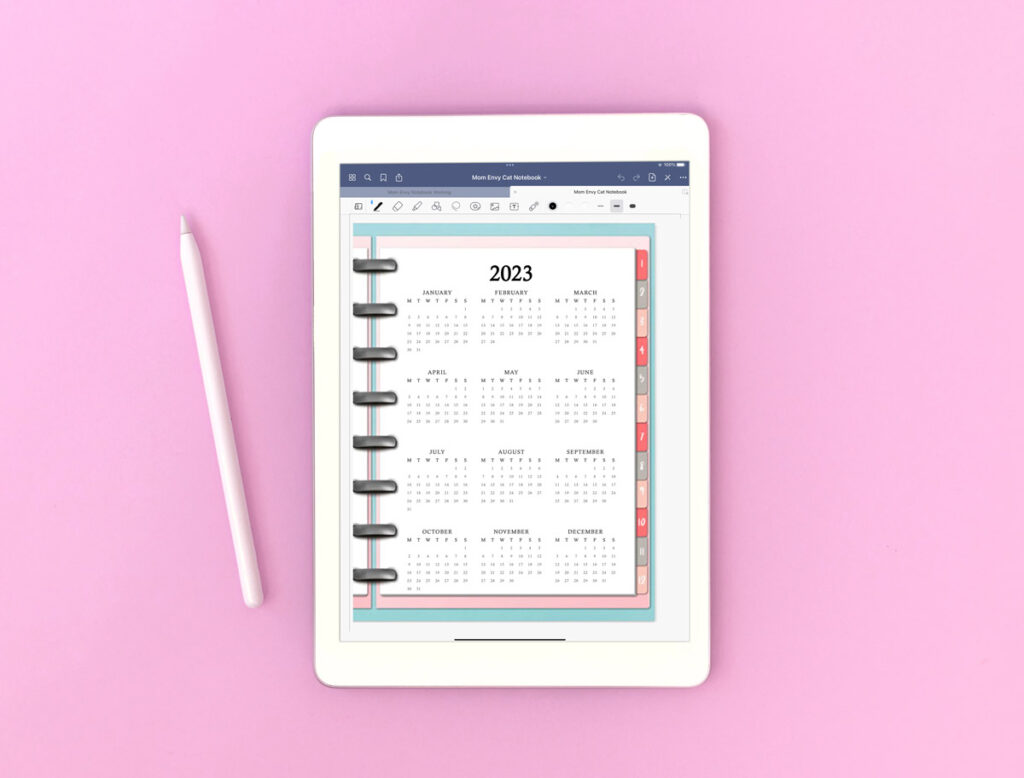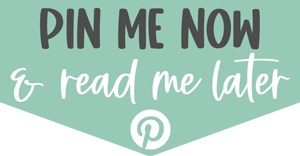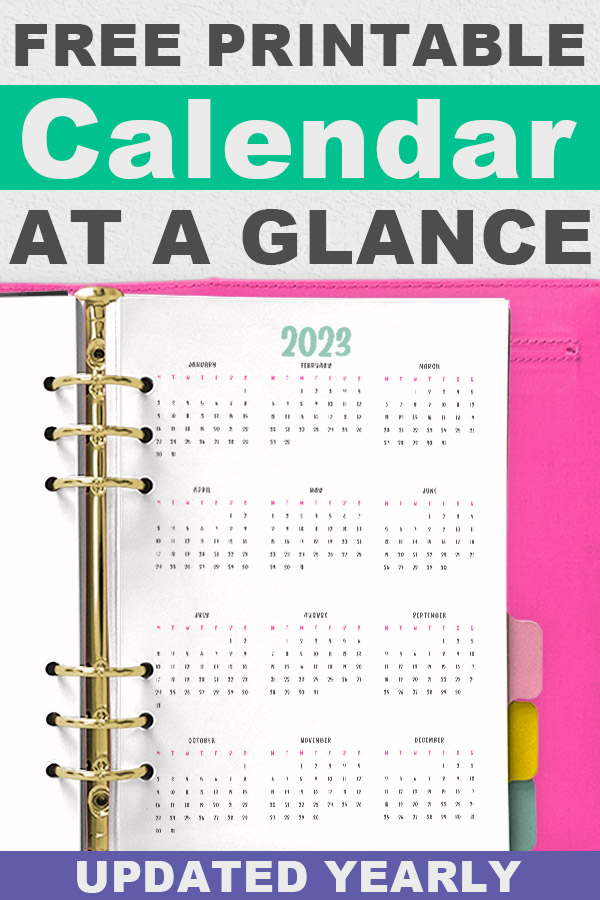 As an Amazon Associate, I earn from qualifying purchases. I am also an affiliate for the HP ink program and CJ Network. Click here to read more.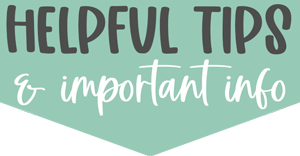 Have a differently sized planner or a traveler's notebook? No worries! You can print the letter size calendar for any size planner. You can read the full directions on how to resize planner printables here (including videos).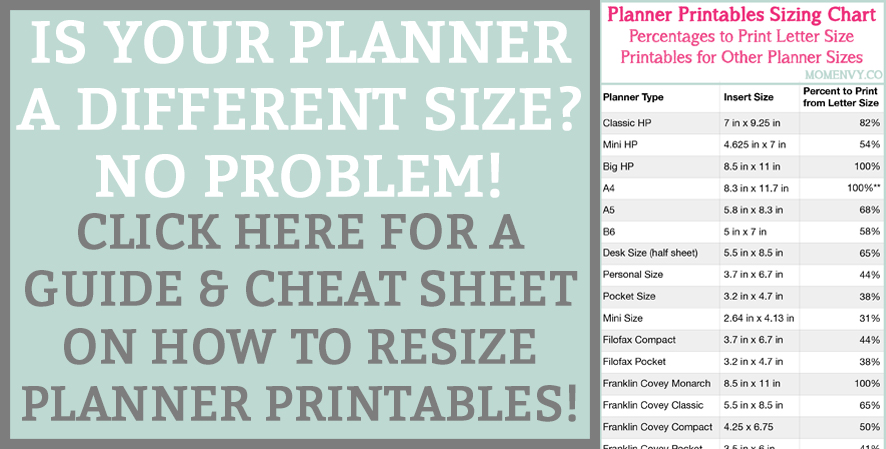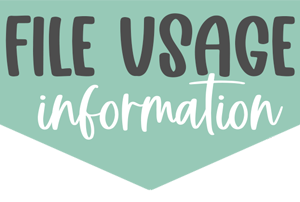 Copyright MOM ENVY 2021. Files may be used for personal use only. No commercial use of the file is available. Files may not be directly shared within Facebook groups, on websites, or in any other way. A link to the web page to download the files may be shared as well as one photo. The file may not be printed and then sold (including local yard sale sites and groups or at local craft fairs). The images may not be used in any way other than to share with a link to the original web page.