How does anyone know how to be a good host for house guests? It's never easy to prepare for a holiday but add in holiday guests and the stress can really pile on. So I'm here today to show you how to prepare for house guests without losing your mind.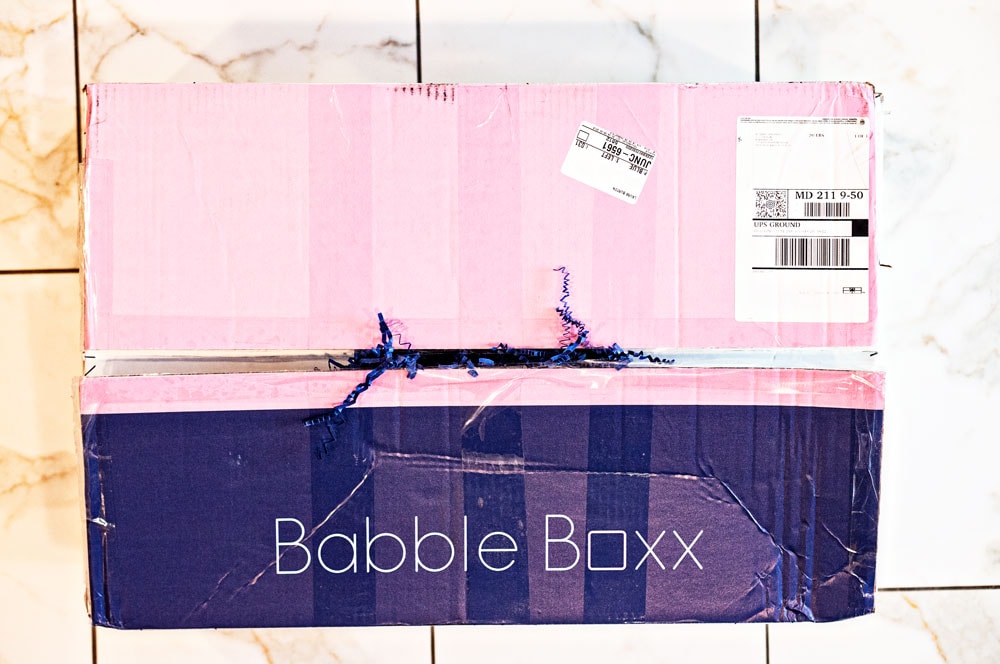 This post is sponsored by BabbleBoxx.com. For this post, I received products from Babblebox to help me prepare for my holiday guests. I am SO glad I did. I received so many wonderful things to make my guests feel at home at their home away from home this holiday season. It was seriously like Christmas morning opening my Babbleboxx.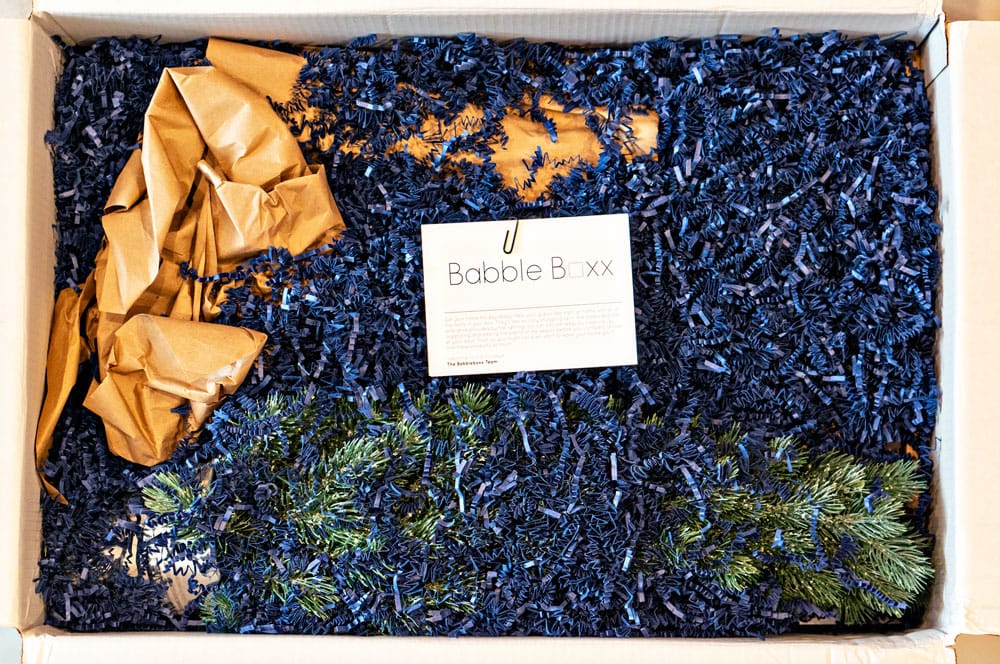 Look at these amazing goodies to turn any host into the ultimate host? Today I am going to help you be the best host you can be with just 7 simple rules. Plus, at the end of the post, download a free house guest planner printables!
How to Be a Good Host for House Guests
1. Clean
Your guests don't want to sleep in a messy room. I know this sounds obvious but if you haven't been in your guest room in a while, make sure that nobody has been throwing odds and ends in there. Give the room a once over – dust the end tables and lampshades, wash the bedding (see more on this below), empty the trash, fluff the pillows, and vacuum.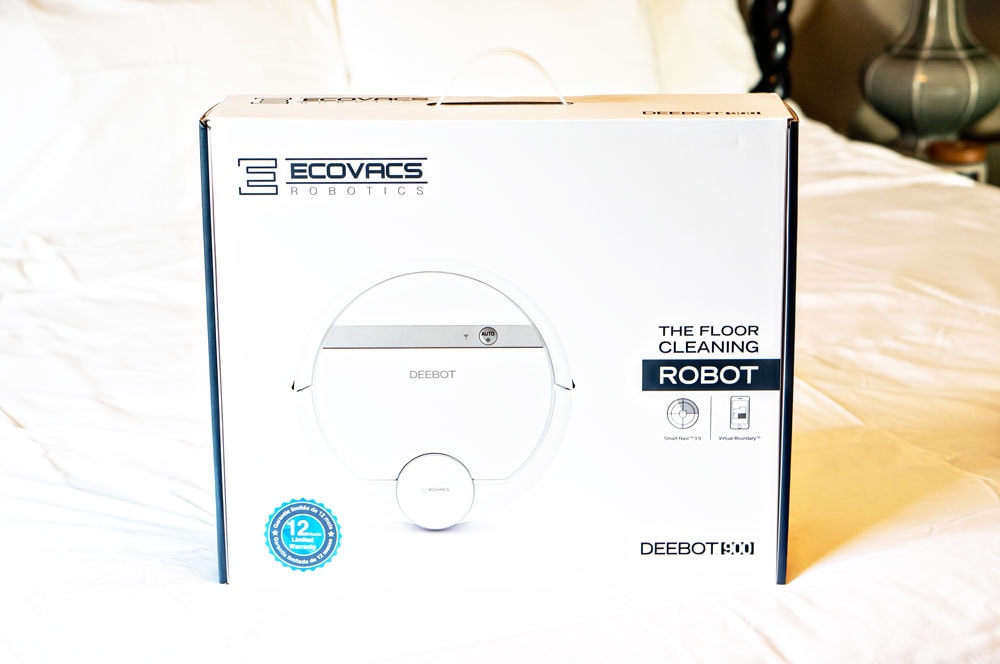 One of my best tips for getting ready for house guests is to invest in the best robot vacuum around. If you haven't used a robot vacuum yet, you're really missing out. It's the easiest way to make sure your house looks clean for guests without having to do a thing.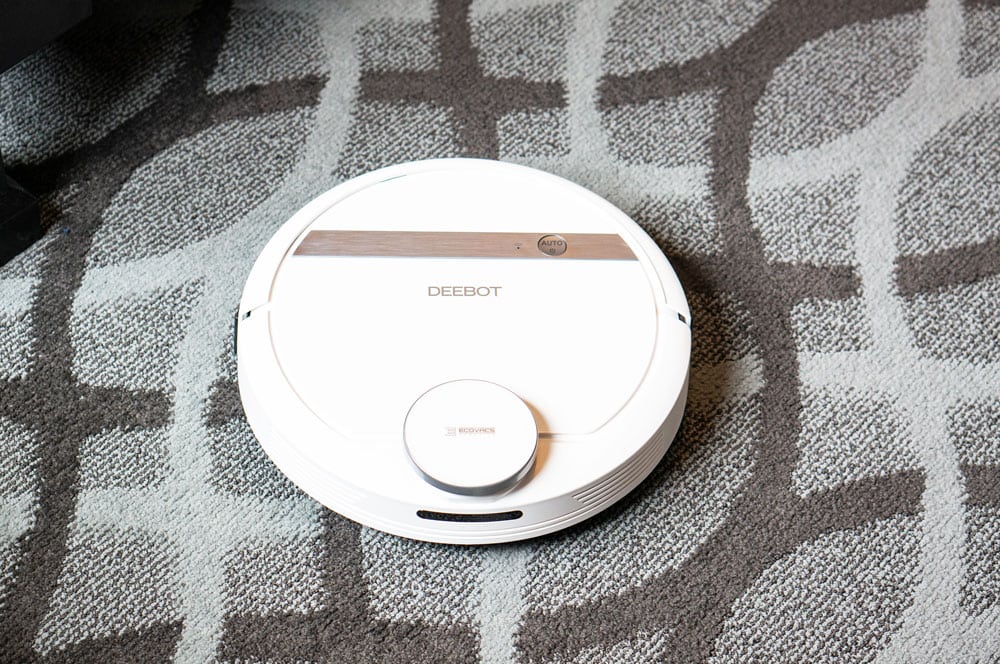 The ECOVACS DEEBOT 900 is by far my favorite robot vacuum. It is budget-friendly compared to similar vacuums yet it works better than vacuums twice its price. Plus, it has some really helpful features. And it kicks my other vacuum's butt.
Unlike older robot vacuum models and other brands, with the DEEBOT 900, you can clean with just the click of a button from the ECOVACS app. If you're out running errands and get a message that your in-laws are about to show up to your house two hours early, have no fear. Simply open your phone and click to start your ECOVACS DEEBOT 900. It will have your guest room looking freshly vacuumed before they get there. It's seriously incredible.
In addition to using the app, you can schedule regular cleanings at custom times. We have ours set to vacuum in the middle of the night so that we can wake up to a clean house. Although, at times, we still use it during the day since my boys love to watch her work. Did I mention that we named her? Meet Rosie (because Rosie is the best robot of all-time).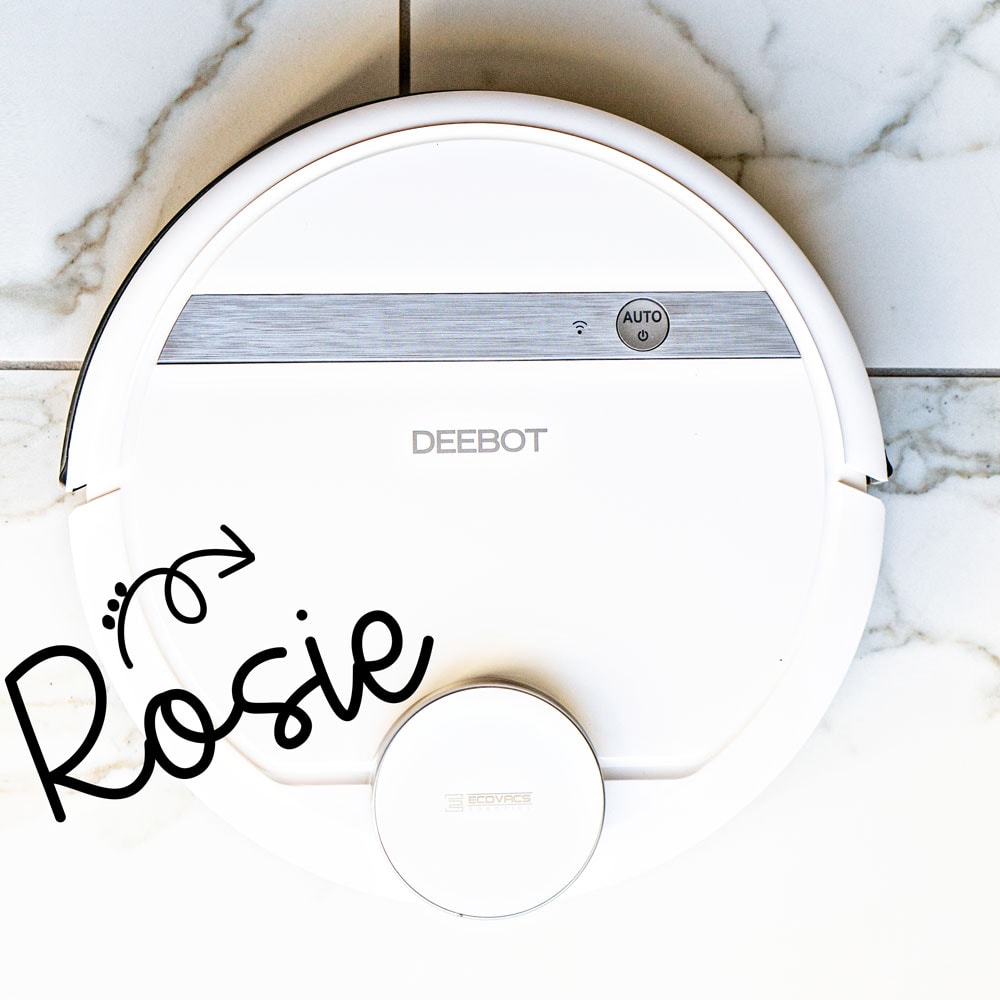 If you have a Google Home or Amazon smart home system, you can use the voice command: "DEEBOT, start cleaning" and your DEEBOT will start it's clean. Plus, it has some innovative technology to avoid vacuuming up things it shouldn't such as dog toys. It's really fun to watch it work. After it does it's initial scan of your home, you can use the app to set it to avoid certain areas such as under a media cabinet that has a lot of wires.
Where to Find the DEEBOT?
You can find the ECOVACS DEEBOT 900 online or at multiple retailers including Target (let's be honest, you know you're going to be out running to Target this week anyway, #momlife).
If your guests aren't coming until Christmastime or you just love to wait for a good deal, don't miss ECOVACS amazing Cyber Monday deal. The week of Cyber Monday, the ECOVACS DEEBOT 900 will be $100 off at participating retailers. Please visit https://www.ecovacs.com/us/deebot-robotic-vacuum-cleaner/DEEBOT-900/ to see where it's available to purchase. You don't want to miss the deal to get the best robot vacuum at an even more affordable price.
2. Make the Room Smell Great
After you're done cleaning up, don't forget to make sure you leave it smelling great. Nobody wants to stay in a stinky room. Your guests definitely won't be eager to come back anytime soon if their room isn't pleasant smelling.
Use candles to guarantee the room smells wonderful. You can even make your room smell just like the holidays by purchasing a holiday-scented candle. One of my favorite candle brands is designed and poured here in Maryland. They're by Chesapeake Bay Candle. They have a wonderful heritage collection that's perfect for the holidays. My favorite scent is the Chestnut and Acorn.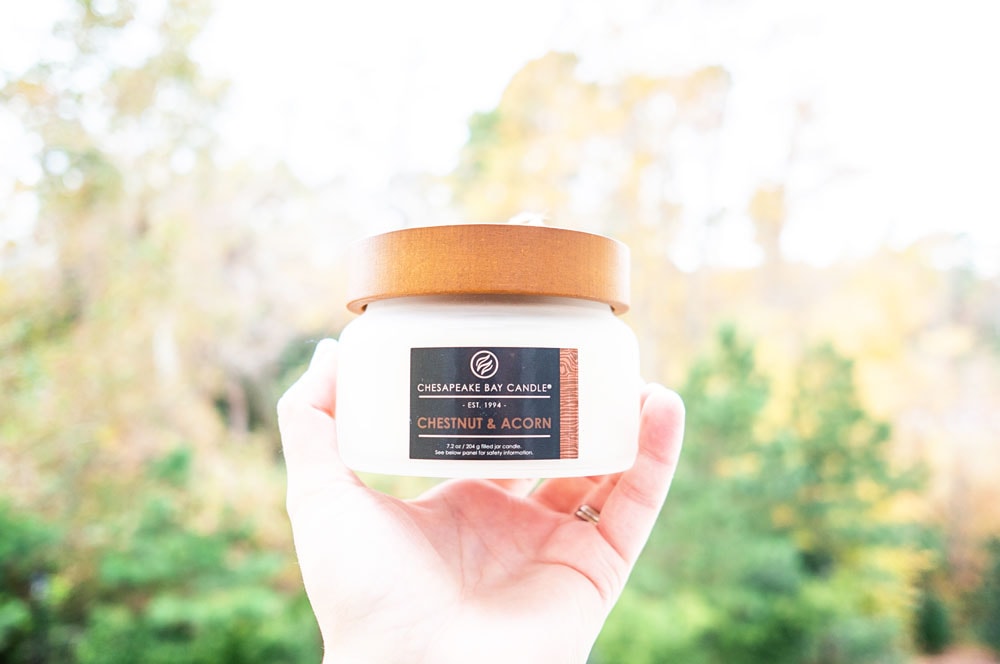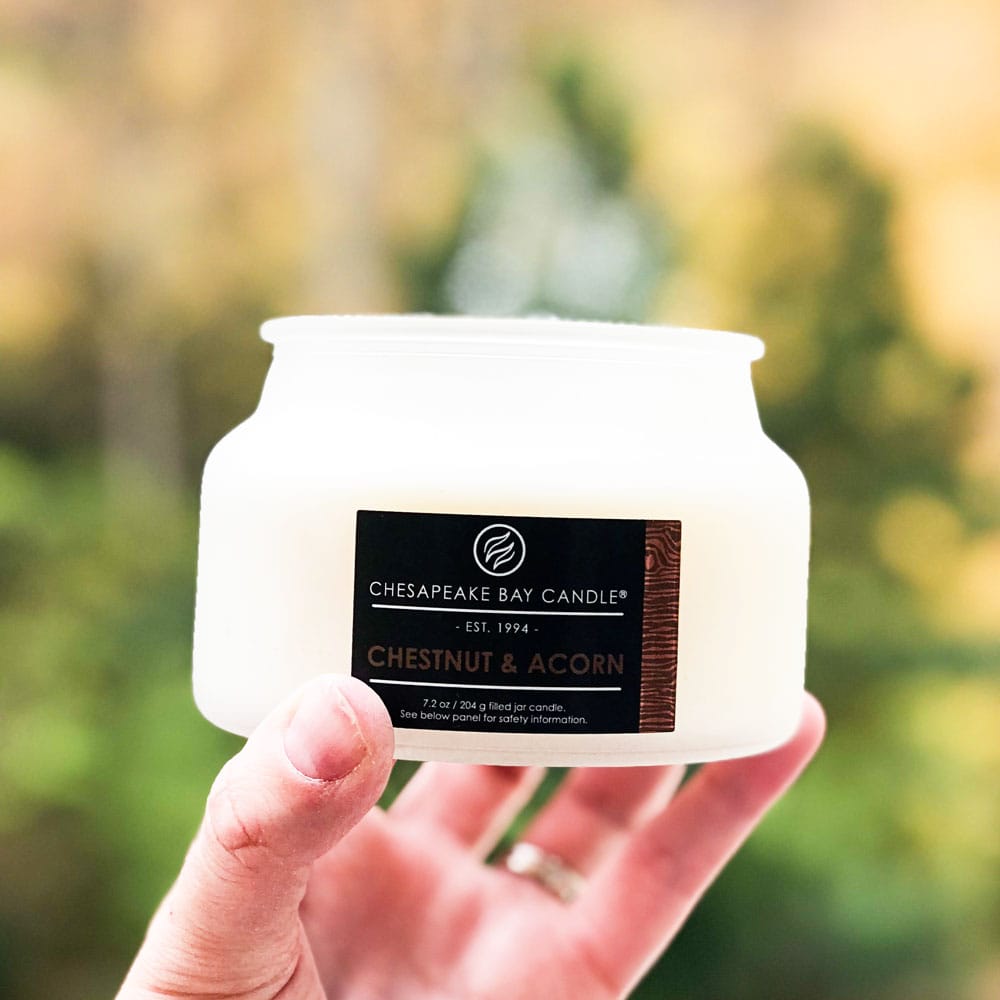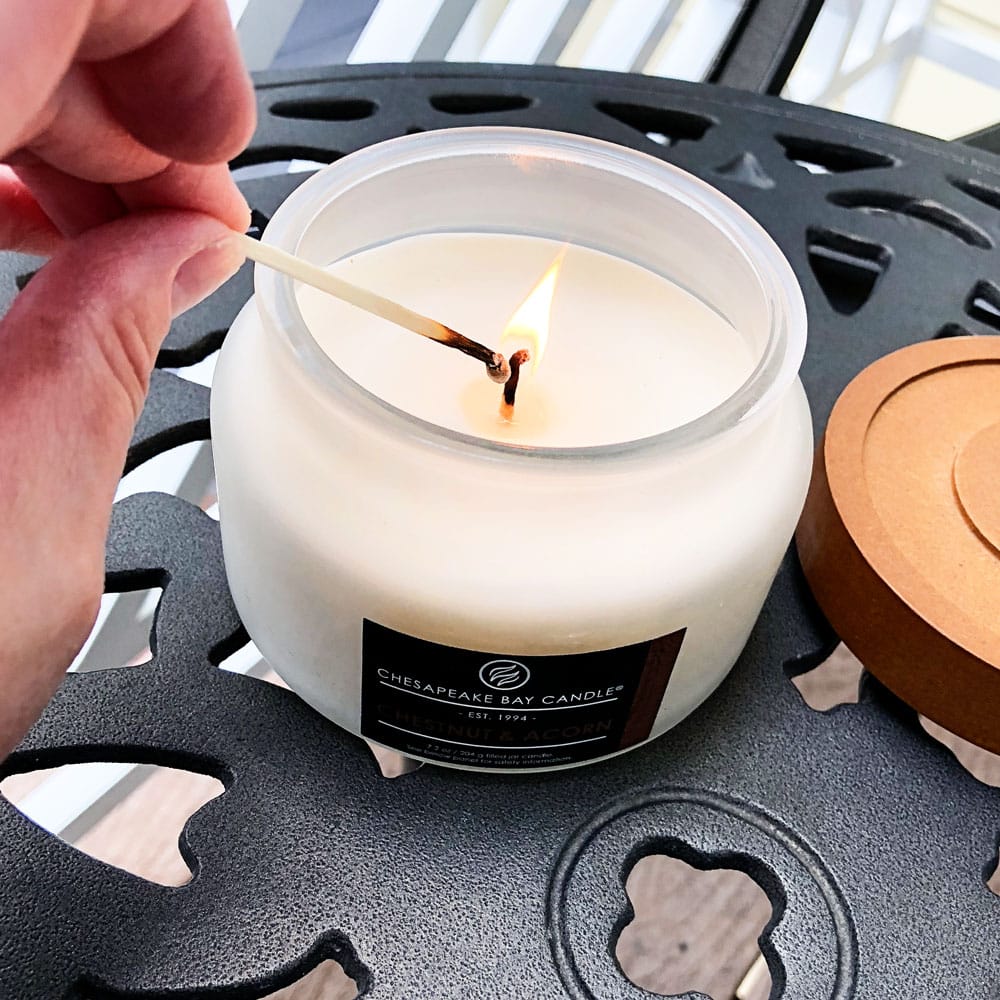 You know how you step outside in the crisp fall air and it has that fall smell? The aroma from these candles will instantly make you think of fall. It's an earthy, nutty smell mixed with a rich vanilla. Your guests will feel comforted and right at home in your guest room with this candle going. Just make sure to leave some matches or a lighter so your guests can light their Chestnut and Acorn candle while they are relaxing in their room.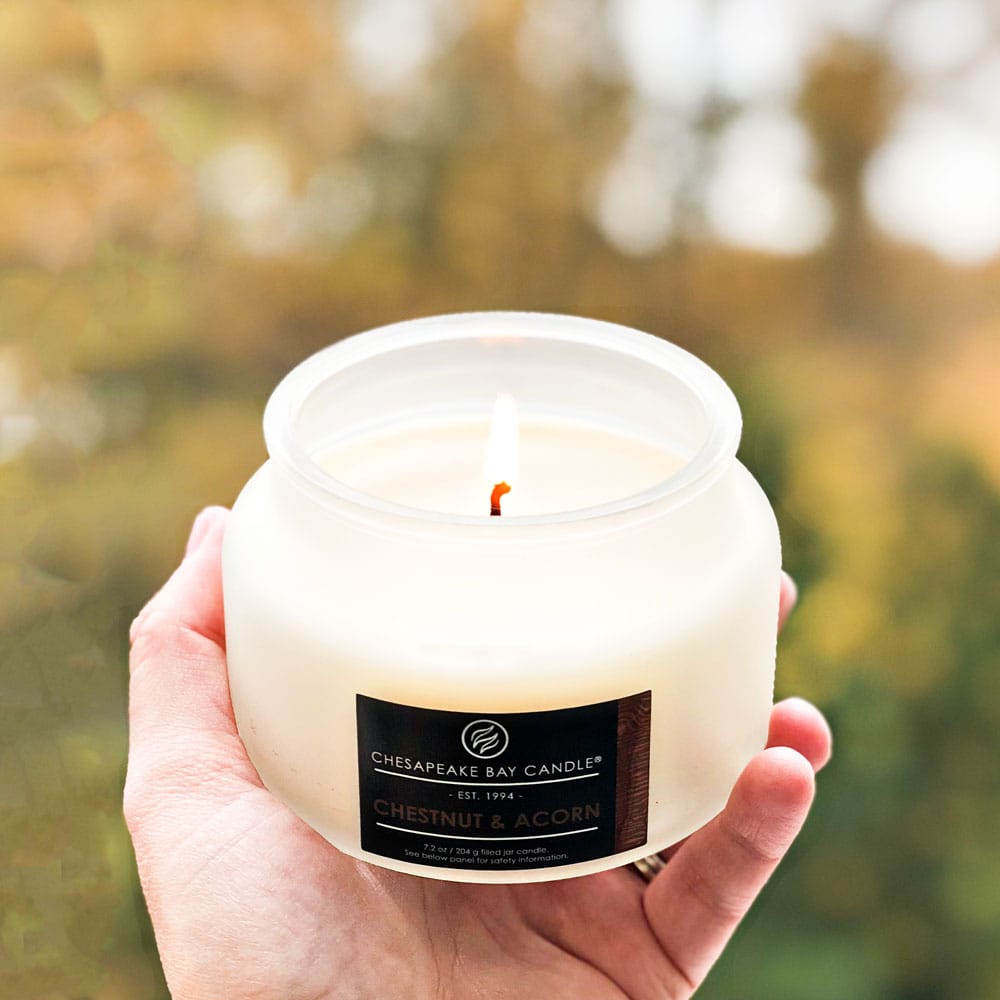 And don't worry, the candle is made of a soy wax blend so it delivers a clean burn. It even has cinnamon leaf essential oils within the blend.
3. Up Your Bedding Game
Sleeping in scratchy sheets definitely isn't going to make for happy guests. The last thing you need is for your guests to have a restless night of sleep when you have to spend the next day with them.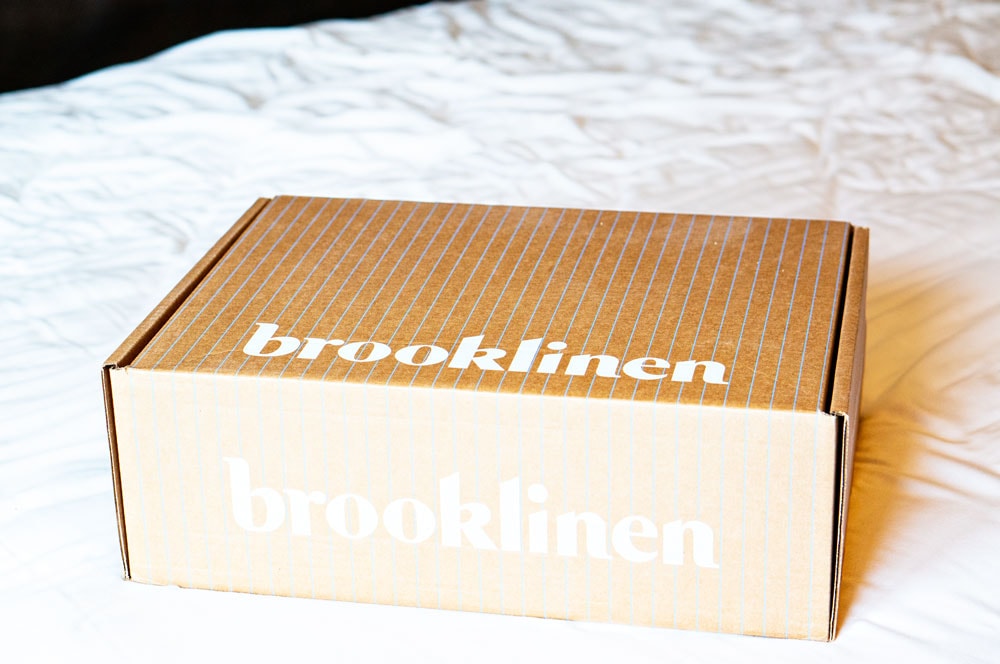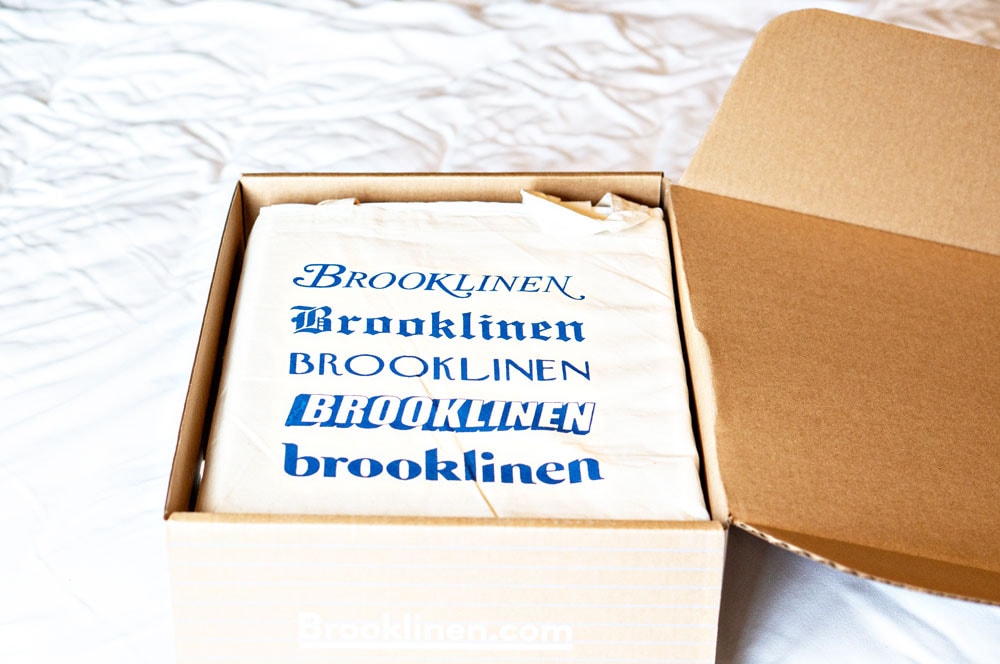 Guarantee a great night of sleep with a classic set of sheets from Brooklinen. After you feel these sheets, you'll be jealous of your guests (you better just buy a set for your bed now).
For my guest room, I ordered the Luxe Hardcore Bundle in all white. It comes with everything you need (duvet cover, sheets, and two extra pillowcases). There is something so classic and comforting about using all white bedding – it feels more like a hotel.
If all-white is not your style, no fear. You have the freedom to style your guest room the way you want with their many color options. When you order the Hardcore bundle, you're able to select a color wave for the sheets and another for the duvet.
Seriously – look how amazing these sheets and duvet cover look? Plus, look at the adorable detailing of the buttons on the Duvet cover.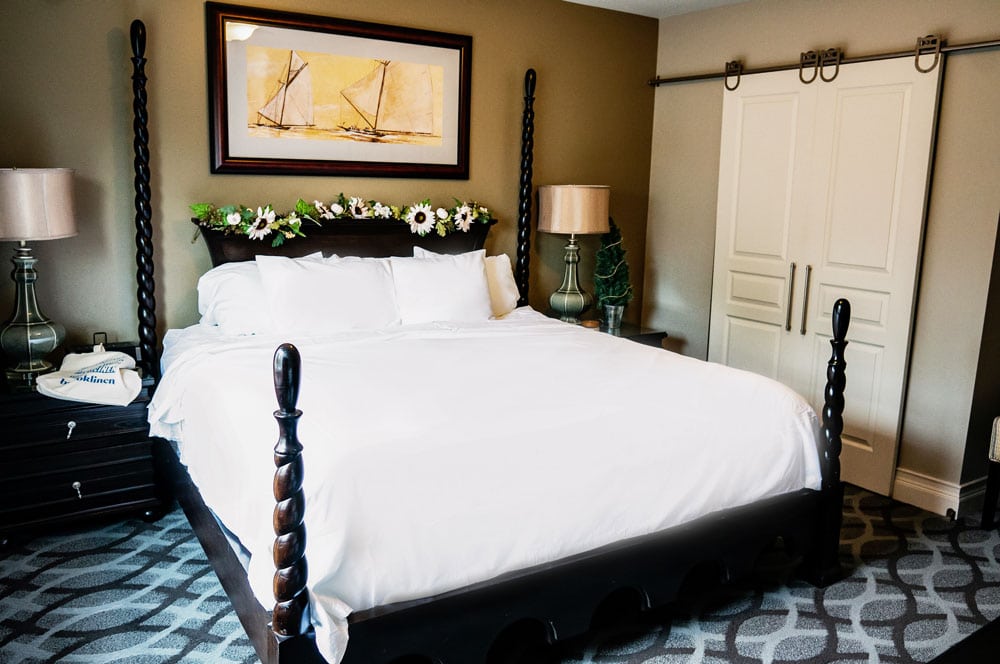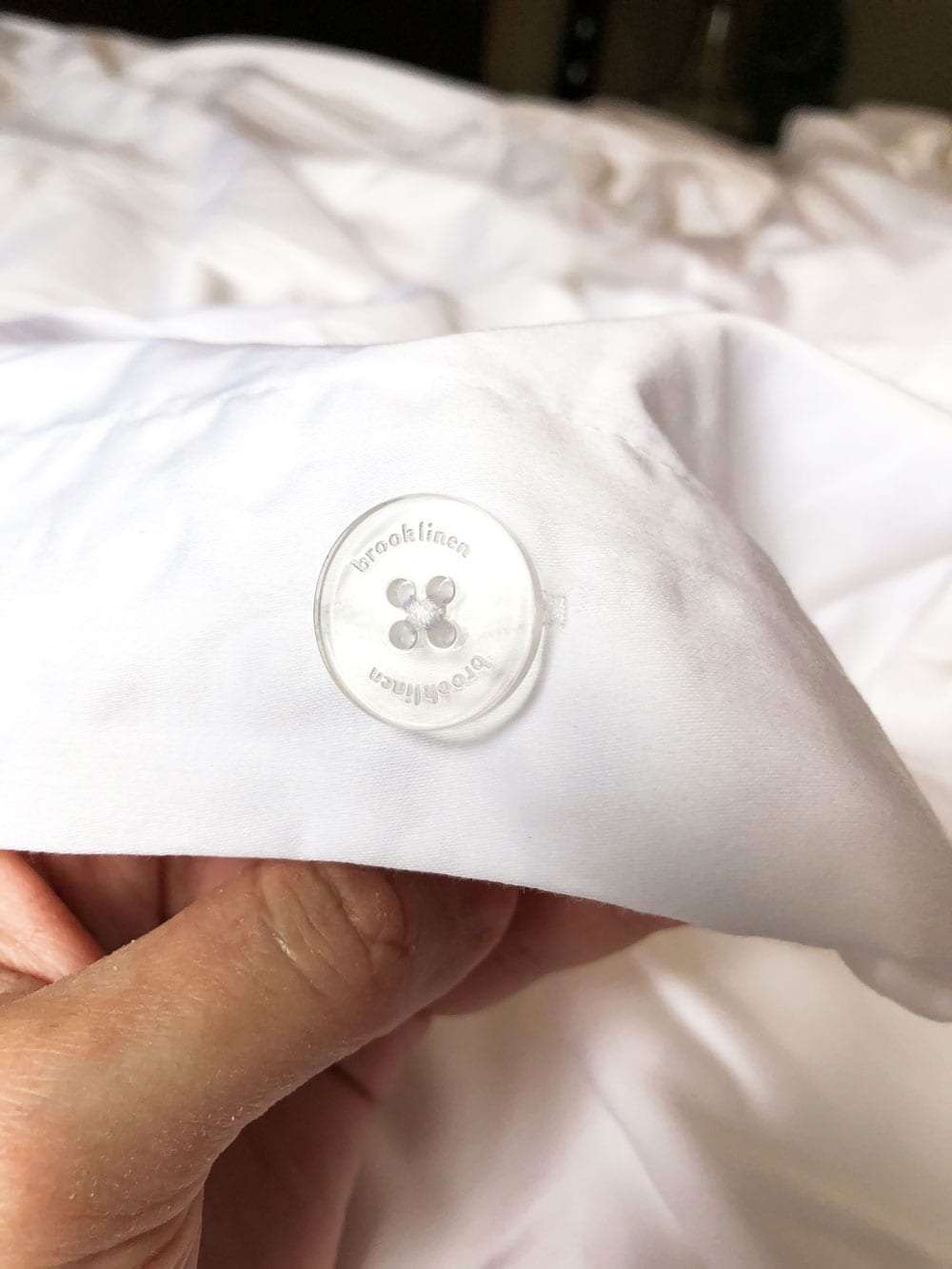 You will not believe how soft these sheets are. They're buttery-smooth and have a 480 thread-count weave. You'll wonder why you didn't switch sooner. Just check your guest room before your guests leave to make sure they don't try to smuggle out a pillowcase.
On another note, these sheets make the perfect Christmas gift for someone that already has everything. If your in-laws are staying, why not buy them their own set of sheets as their gift to take home? That way they can head home and sleep in comfort. You'll definitely earn bonus points with your mother-in-law for this gift.
Where to Find Brooklinen Products?
These sheets are priced well compared to other luxury bedding (that can cost up to $895). Plus, right now, I have a special offer for you. Use the code: momenvy20 to receive $20 off any order of $50 or more (valid through 12/31/18).
4. Impress Your Guests with Technology
Smart homes are becoming the norm these days. Why not impress your guests by introducing some technology into their guest room? Having a TV in the guest room used to be more than enough tech. But now, there are so many amazing tech devices to enhance your house guest's experience while staying with you.
Number one, provide your guests with your wifi password. You can create a guest Wifi account to make it easier for them to get online. Unless they have unlimited data, they'll have overage chargers pretty quick. You can print and frame this customizable Be Our Guest Wifi sign for your guest room.
While you're techifying your room, don't forget to ensure you have enough outlets on both sides of the bed for your guests to be able to charge their tech devices. You may need to grab a power strip or two. And, make sure that the power source is reachable (you don't want your father-in-law throwing out his back trying to plug his phone in). You can even go the extra mile by having a wireless phone charger. This way guests can charge their phone without the hassle of trying to reach a plug.
Lighting
Another tech upgrade I added to our guest room was two smart light bulbs from Sengled. I added one color LED bulb from the Element Color Plus 2 pack kit and the Solo Color Plus bulb.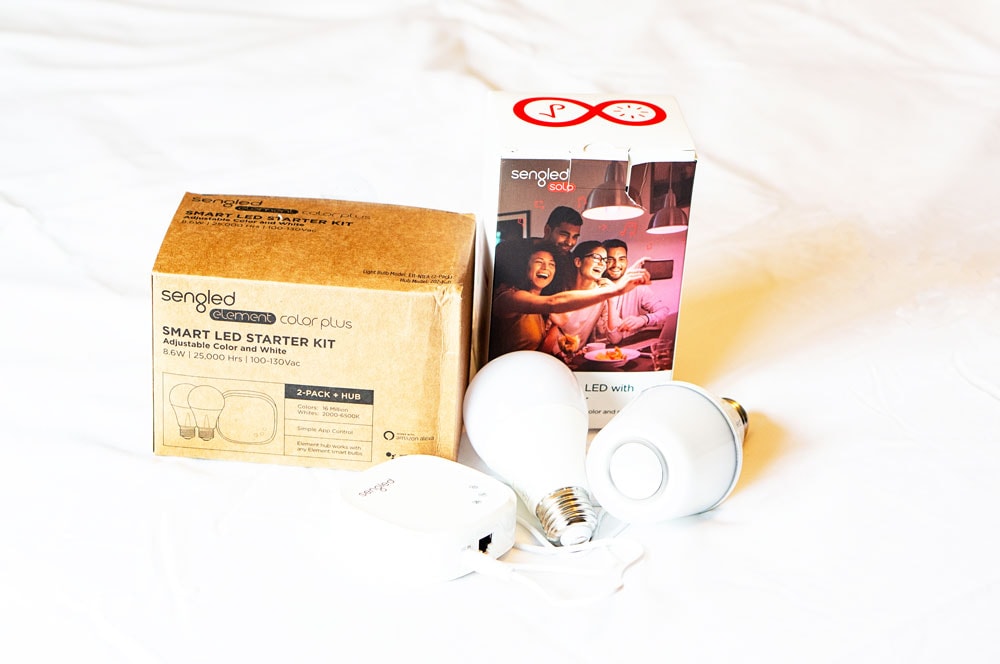 Both lights have great features. I am able to use their app to turn on both my Element Color Plus and Solo Color Plus lights right before my guests head to their room for the night. This way they enter a bright, well-lit room, rather than a dark room that leaves them searching for the light switch. Bonus: if your guests accidentally leave a light on after they leave. you can turn off the lights from your phone or compatible device.
Plus, with the Sengled color LED bulbs can be set to 16 million colors and a thousand shades of white. You can easily add a fun pop of color for the holidays (I'd go with shades of red and orange for Thanksgiving and red and green for Christmas!).
If you have a compatible device such as an Amazon Echo, Google Home, or SmartThings, you can control the wireless lighting with these devices making them even more user-friendly.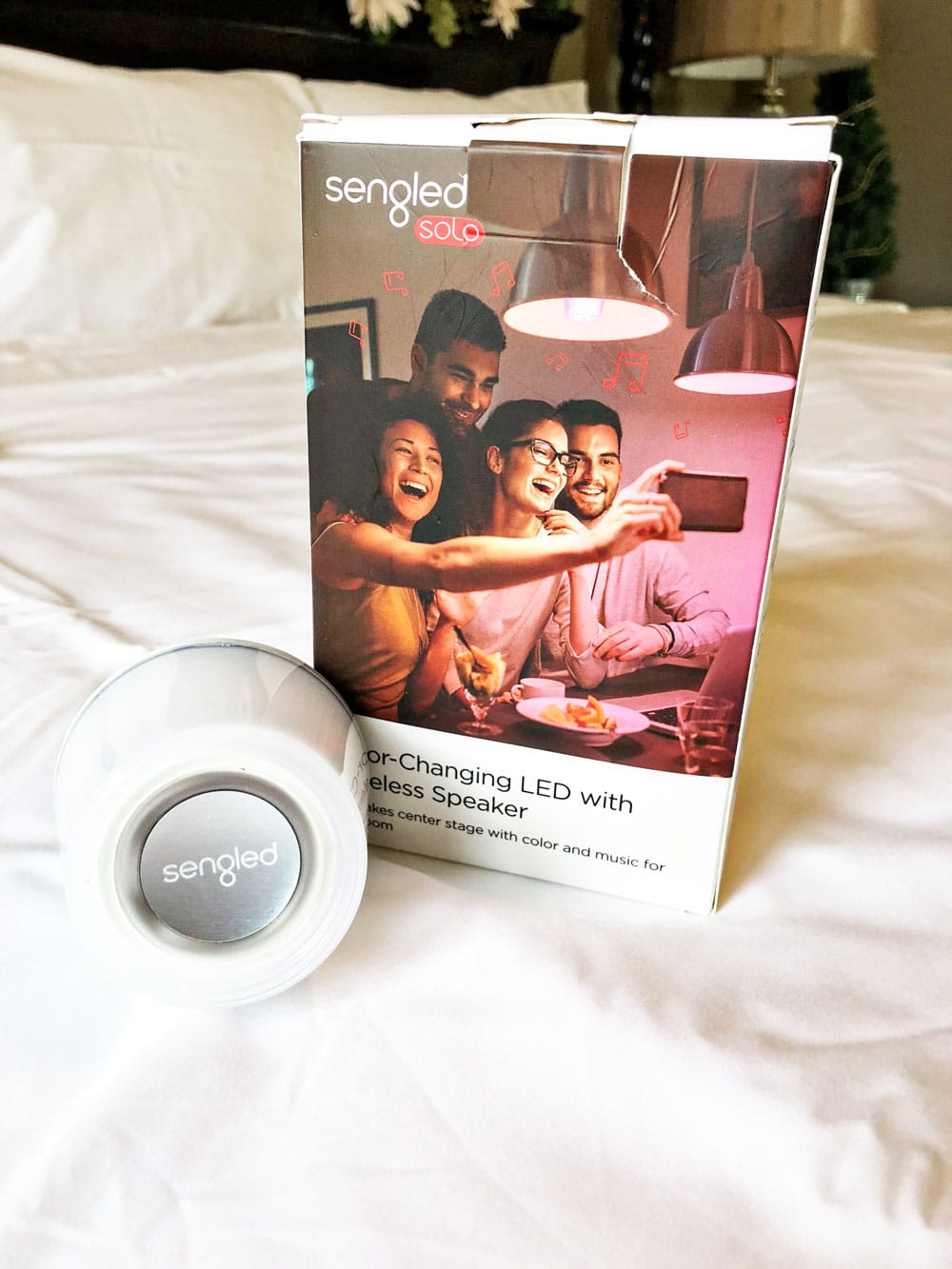 While most people would use the speaker in the Sengled Solo Color Plus bulb in an entertaining area to host dance parties, it works just as well in a guest room. Your guests will feel extra special if they have the ability to connect their device through Bluetooth and play their favorite tunes. You can even have it set up to change the light to the beat of the music. Your guests will never want to leave.
Sengled's Upcoming Sales
Sengled has some special offers coming up that you don't want to miss.
Black Friday
Buy an Echo device, get the Element Classic 2 pk A19 for $10 (at 12:01 am PT and it runs until 12/31).
Plus, you can get 25% to 30% off Sengled Element products on Amazon
Cyber Monday Deal of the Day
35% off for 24 hrs for select Element products
Echo Dot v2/v3, and Echo v2 bundle with Element Classic 2 pack kit will be on sale
5. Organize and Declutter the Room
Take your cleaning to the next level by cleaning out the drawers, dressers, and closets in your room. Make sure to clear out enough dresser drawers so your guests have space to put their clothes (try to leave the top drawers empty so your guests don't need to bend).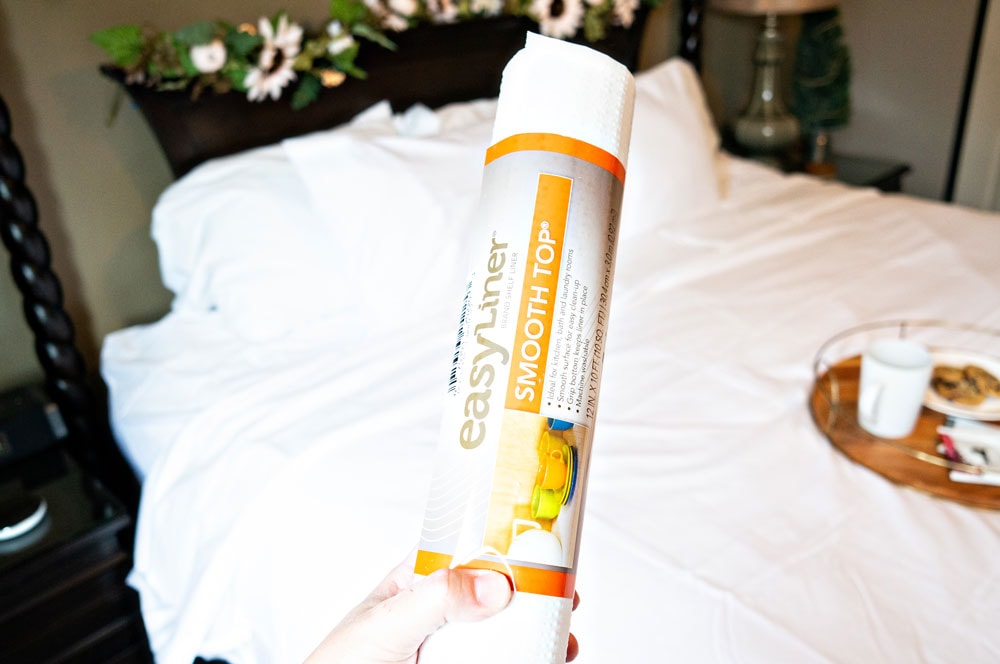 Then, make sure nightstand drawers are empty. Nobody needs your junk in the drawers. Add some drawer liners. My favorite is the Smooth Top® Easy Liner® Shelf Liner. It's not just for pantries or bathrooms. You can make your dresser and nightstand drawers feel extra special by adding some shelf liner.
It has non-adhesive so it won't stick but it still keeps things from slipping around. Plus, if your guests accidentally spills their water on your nightstand and into the drawer, the smooth surface will help catch the mess and make clean up a breeze. It's super easy to install and it's even machine washable.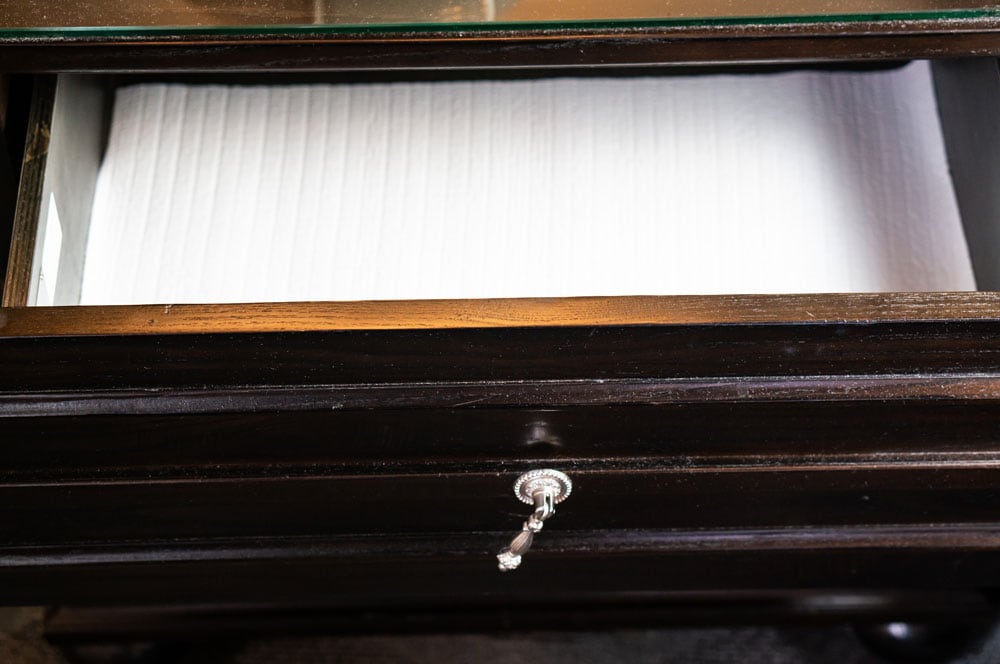 You can find it in 12″ and 20″ widths in a variety of colors and styles to fit your room's decor. Click to find out more about this great shelf liner.
6. Add Seasonal Decor
Are you ready to take your host skills to the next level? Having a beautiful, clean room is nice. BUT having a room that has been upgraded with some holiday decor will make your guests swoon. It's hard to leave our warm and cozy homes during the holidays and adding festive holiday decor is an easy way to make your guests feel more at home.
I like to choose decor that is easy to transition from Thanksgiving to Christmas since there is little time in-between. Using my white bedding from Brooklinen means I don't have to change out my bedding between holidays (other than to wash it between guests). But, I do like to add a holiday throw into the mix.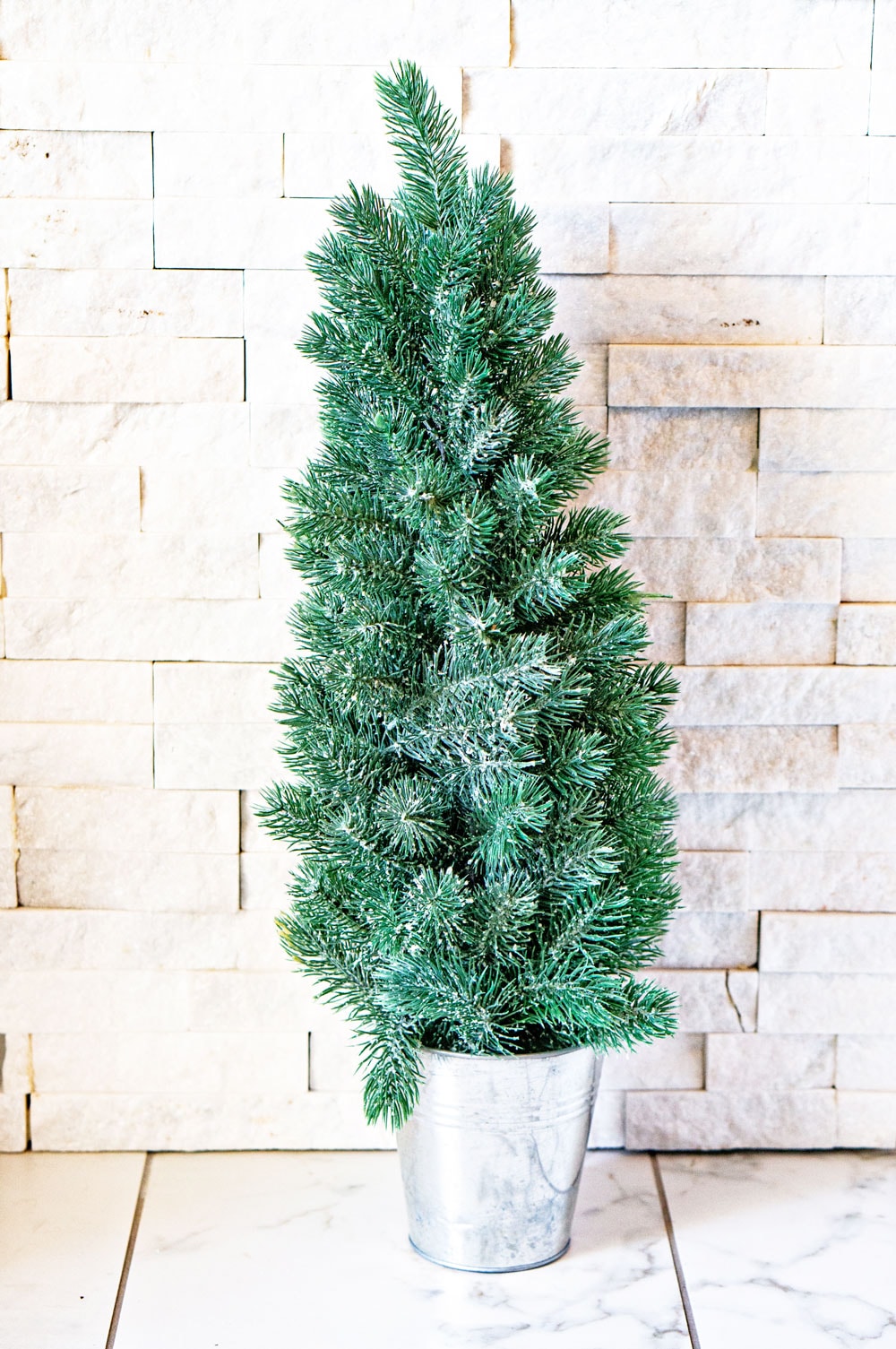 A great option for seasonal decor that can transition from fall to winter this adorable iced mini pine artificial Christmas tree in a galvanized bucket by Northlight from Christmas Central. It adds some great rustic charm to any room (you know how much I love all things rustic).
For the fall, I added some simple twine to make it feel a little more fall-like. You could easily add some more fallish decor to it such as pine cones. Then, I simply added some ornaments for Christmastime.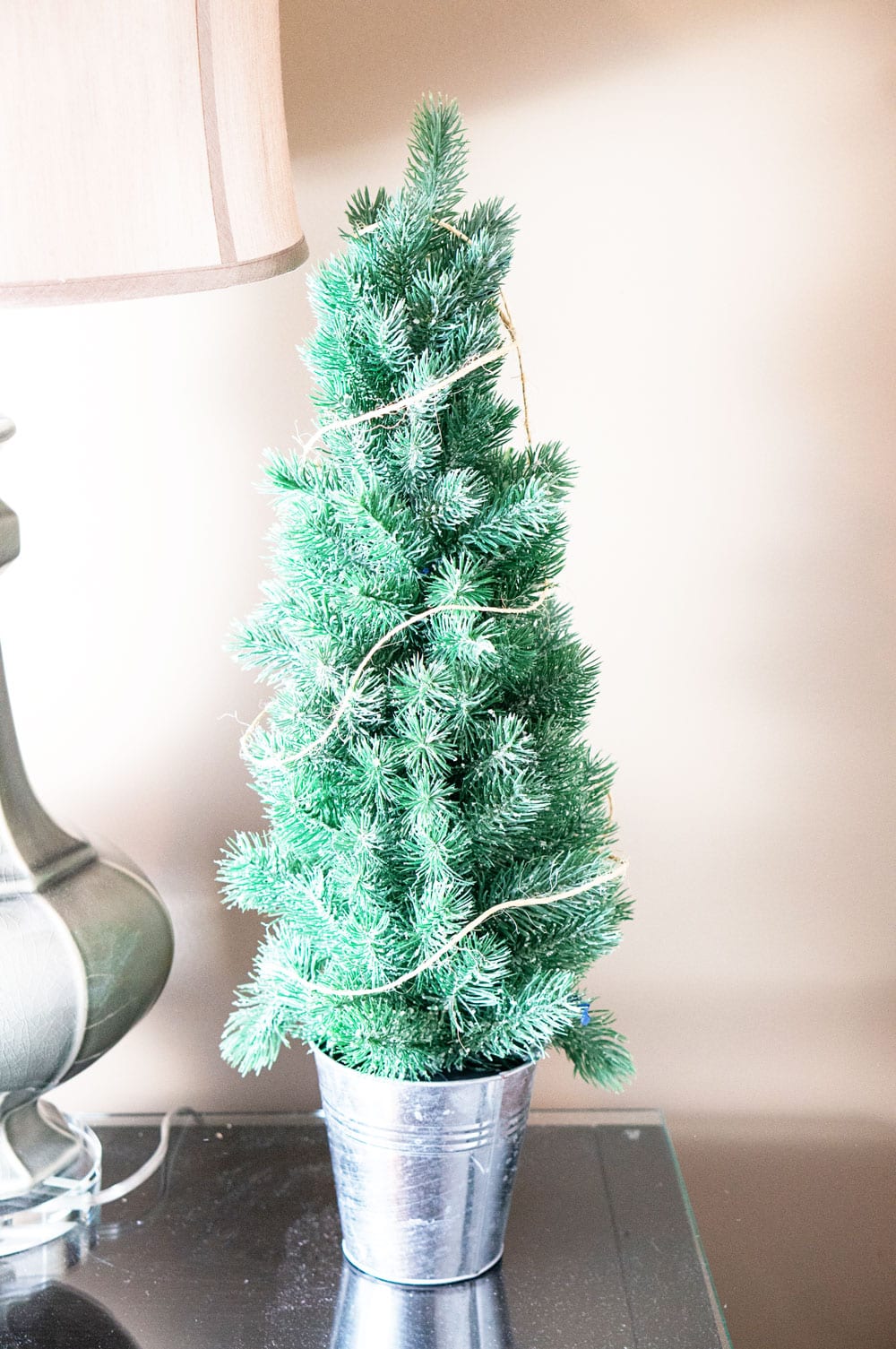 Christmas Central may sound like it is just for Christmas but believe it or not, they have holiday decor for any season and any holiday. It's one of my favorite places to find holiday decor. This frosted mini green Christmas tree works well with any fall and winter decor. The mini green pine is a great size for smaller surfaces such as nightstands, buffets, mantels, etc. It would also make a great mini Christmas tree for a child's room.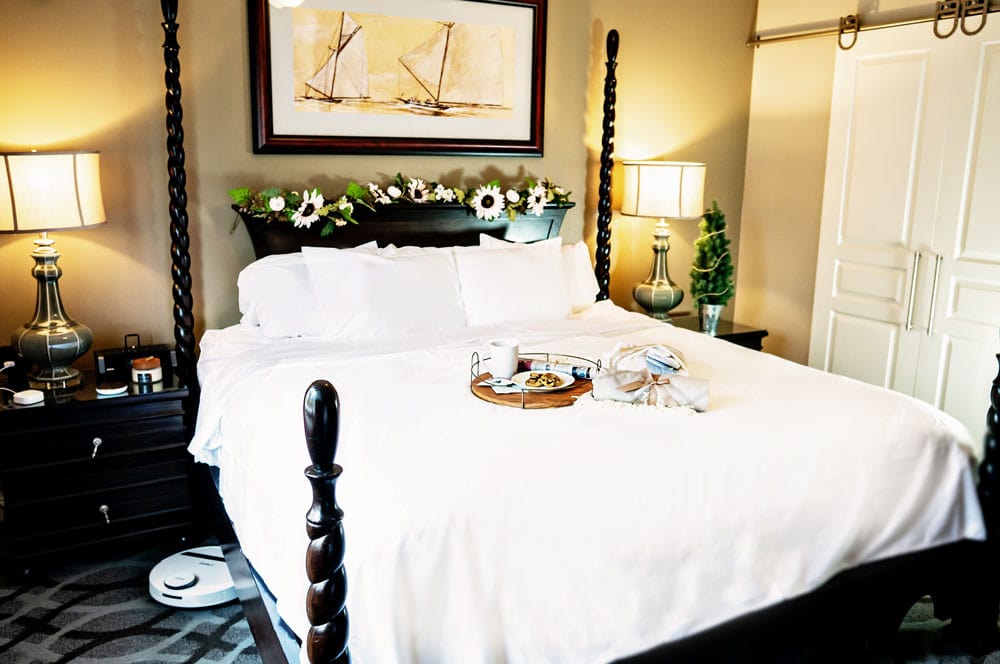 And for my fellow crafters, the blank galvanized bucket provides the opportunity to add a little personalization. Wouldn't it look cute with a holiday phrase or with the guest's last name that could go home with your guest?
7. Gather Essentials
Don't forget to gather all of the essentials your guest will need for this stay. This includes:
towels & washcloths
extra pillows
an additional blanket or 2 provide
a box of tissues
extra toiletries on hand
extra toilet paper
hangers in the closet
trash can
open the vents in the room (in case they're closed normally)
8. Add Special Touches to Make your Guests Feel at Home
The last thing I like to do to be a good host for house guests is to add a few extra touches. What you add should be personal to your guests and their likes/dislikes. For my guest, I added a robe, slippers, nighttime snack, tea, and a mug. I like to add a little vinyl to my mug. It's an inexpensive touch that adds some extra charm.
Here I show you how easy it is to transition your detailing to go from one season to the next. I just changed out my garland, added some ornaments to the tree, and changed out the throw I provided to my guest.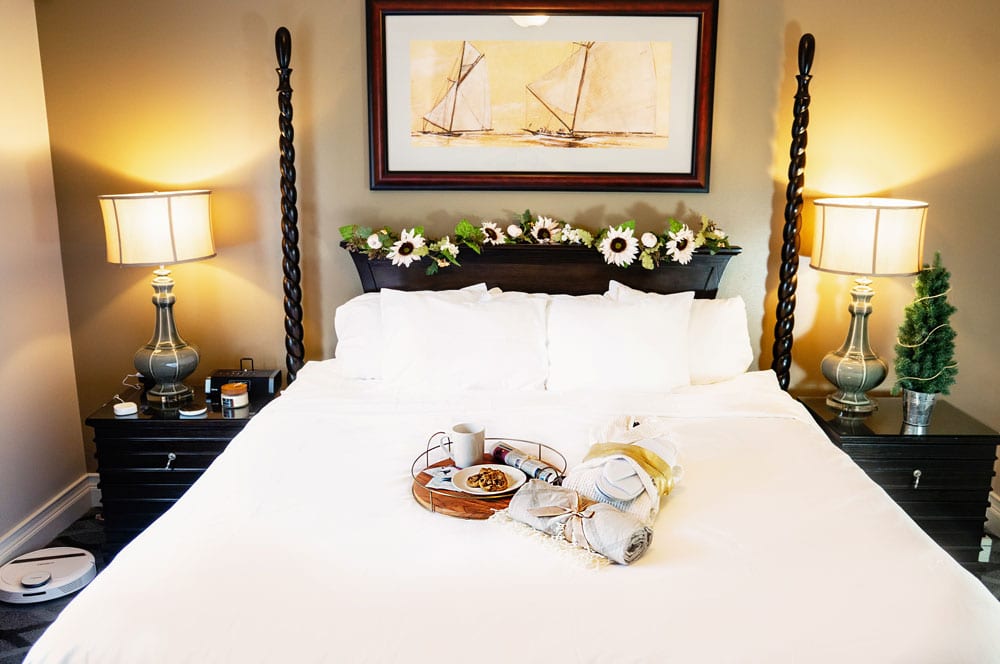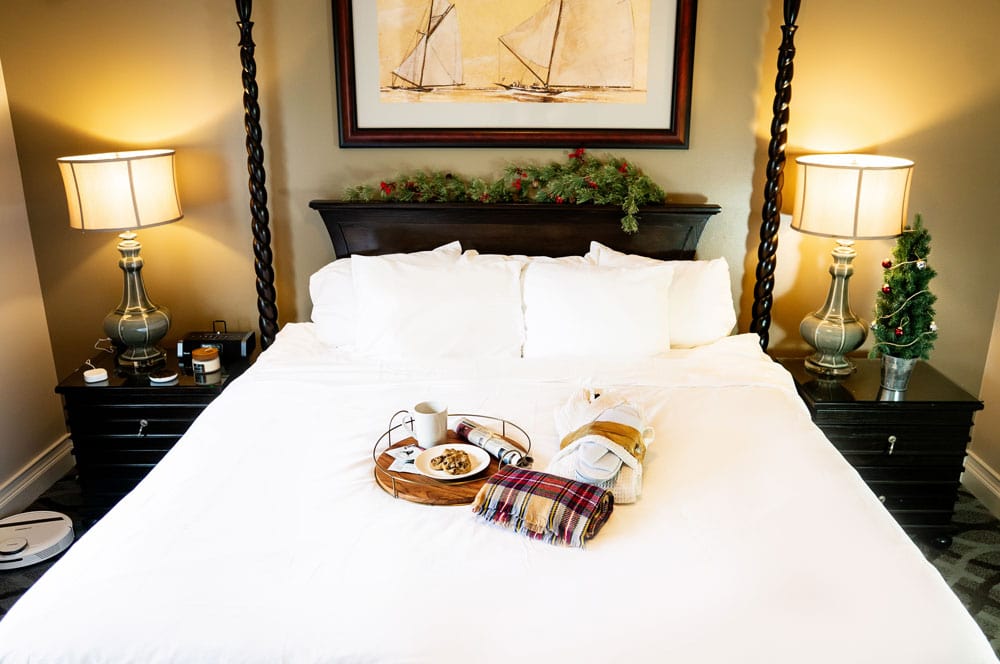 Are You Ready for Your House Guests?
If you think you know how to be a good host for house guests, then it's time to get prepping. I have this set of free planner printables (or just printables if you're not a planner person). They'll help you get organized for your house guests.
The printables come in three colors!
Black and white
Red and Green
Orange and turquoise (my new favorite fall combo!)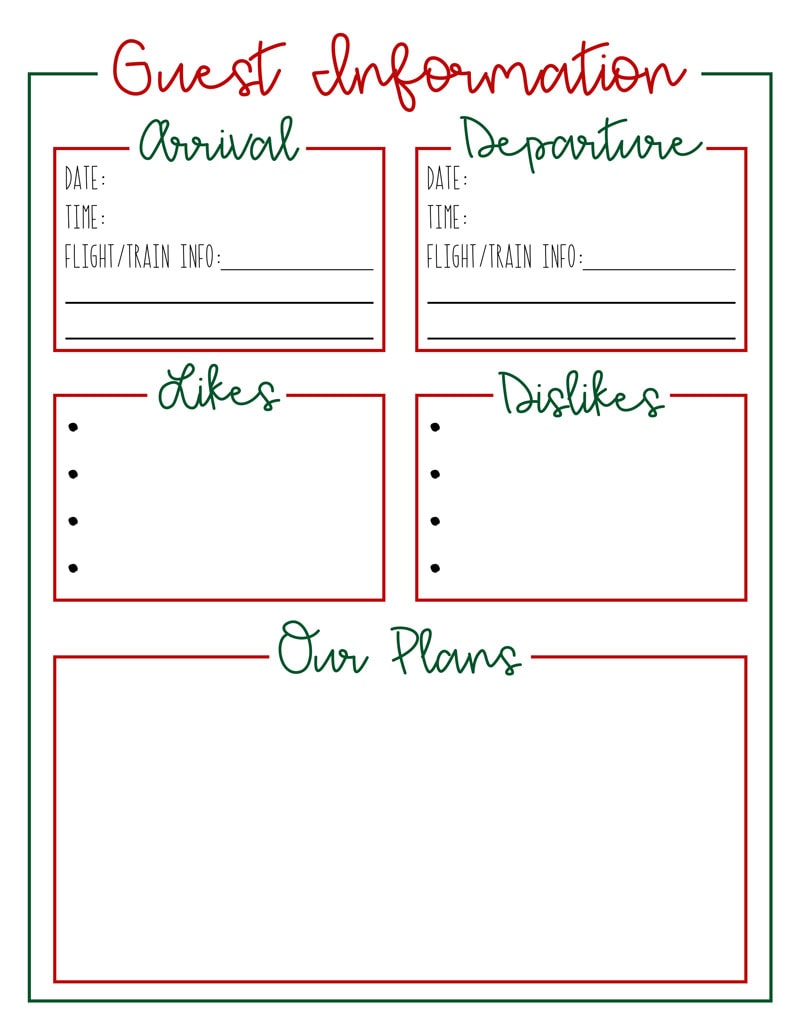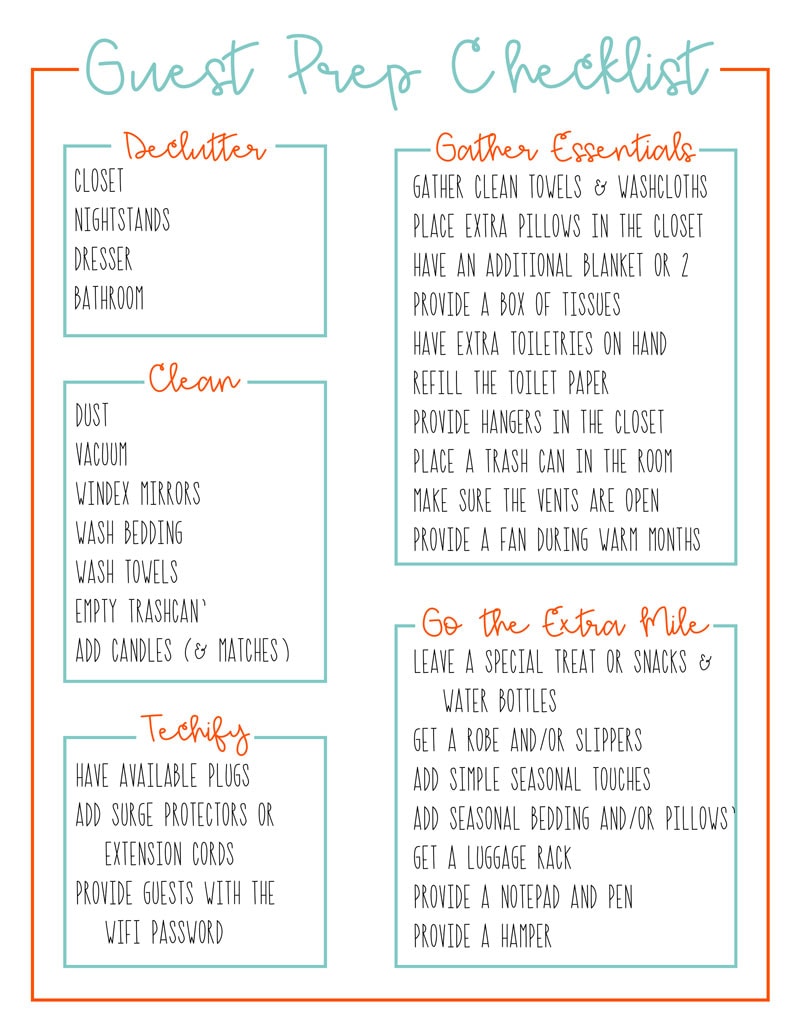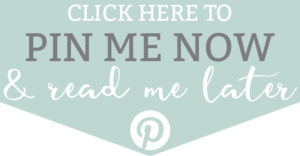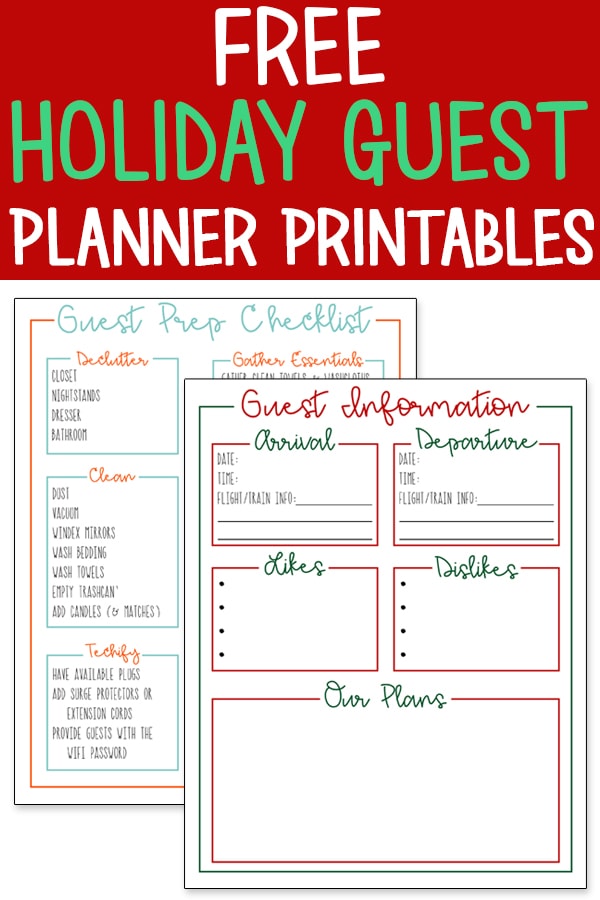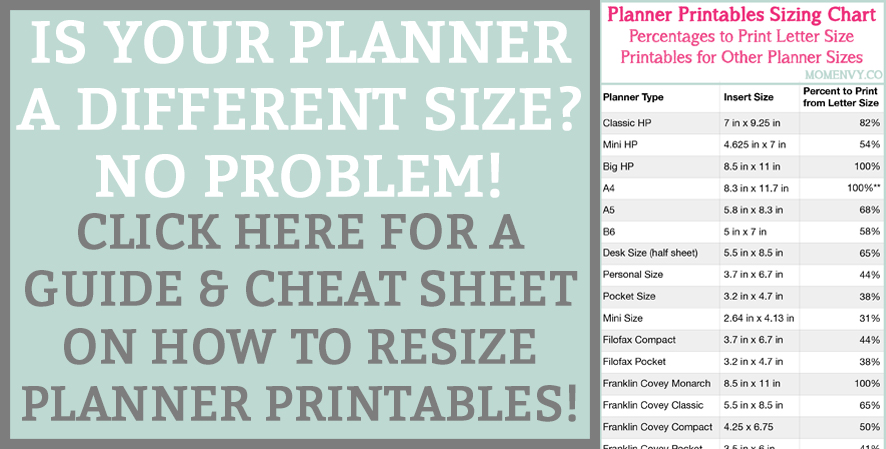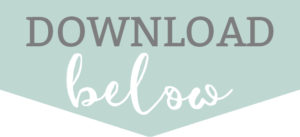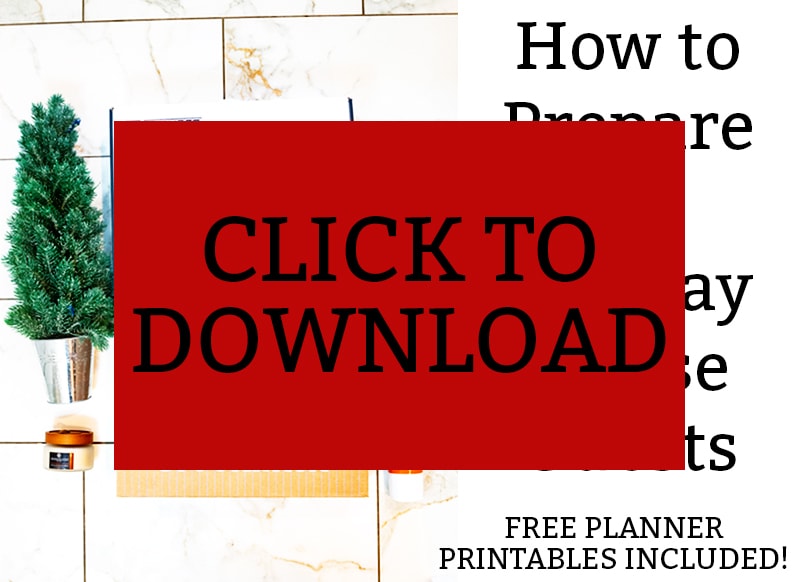 Copyright MOM ENVY 2018. Files may be used for personal use only. No commercial use of the file is available. Files may not be directly shared within Facebook groups, on websites, traced in Silhouette or Cricut program, or in any other way. A link to the web page to download the files may be shared as well as one photo. The file may not be printed and/or created using vinyl and then sold (including local yard sale sites and groups or at local craft fairs). The images may not be used in any way other than to share with a link to the original web page.