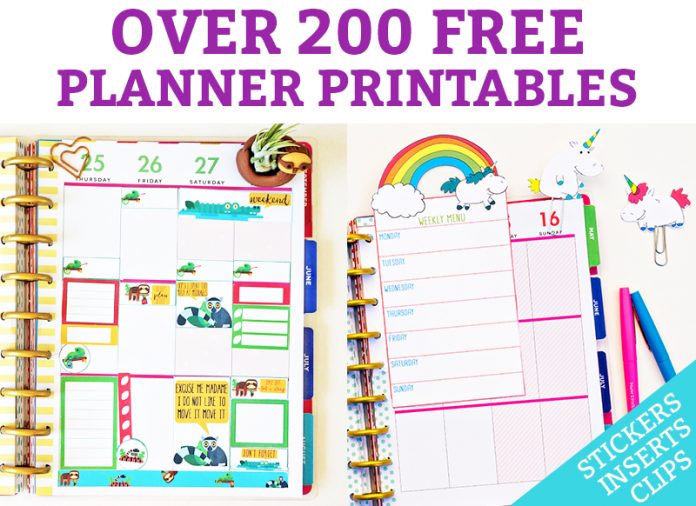 Did you know that Mom Envy has over 200 free planner printables? I have all things planners – planner inserts, stickers, and clips available to download on my site. I love my planners (yes, I have more than one now), and love all things planner-related.
Recently, I decided to count up all of my free planner printables out of curiosity. I was shocked at how many free planner printables I have ready for you to print from my site.
After years of trying different planners and tracking methods, I found planner peace with The Happy Planner. BUT that doesn't mean my planner printables can only be used with the Happy Planner. In fact, my free planner printables can be printed for ANY size planner or traveler's notebook. I even show you how, here.
Some of the printables require a members-only password. Sign up HERE so that you have free access to members-only printables and don't miss Mom Envy updates!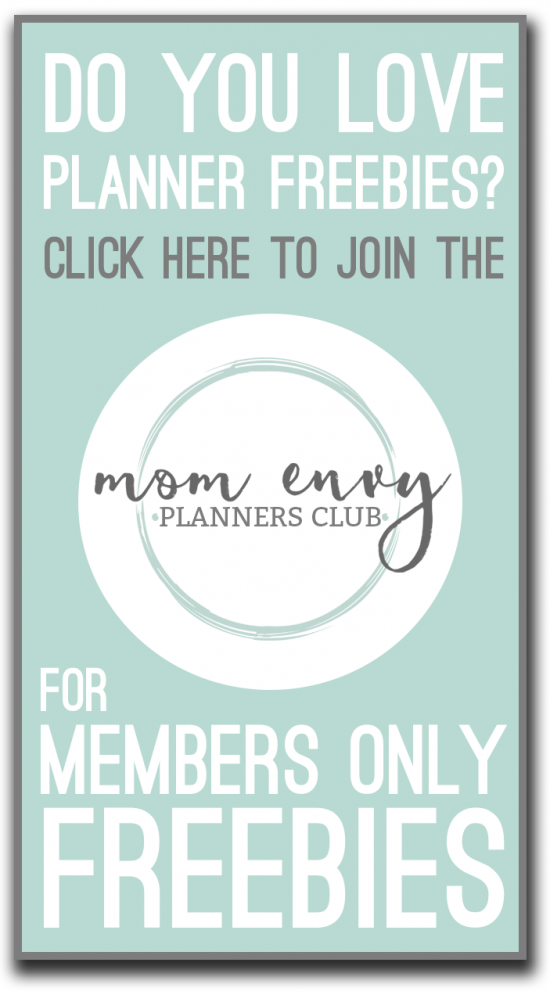 Now let's get to the planner must-haves, free planner printables and planner how-tos available on Mom Envy.
Must-Haves for Using Free Planner Printables
As an Amazon Associate, I earn from qualifying purchases. I am also an affiliate for the HP ink program.
If you're looking to give your planner a little extra love but don't want to spend much money, check out the list below. The only things you'll need are:
Planner How-To Videos
Here are links to all of my How-To Posts and Videos.
Free Planner Printables
Want a sneak peek of the free planner printables available on Mom Envy? Click to see!
Inserts and Paper Clips
These can be used as dividers or inserts in a planner. For each theme, there are multiple insert options that are available to print. Even better is they are available as a front or back so that you can create a double-sided insert (I have even laminated some of these).
The type of inserts available includes but are not limited to a lined insert, menu planning insert, a blank insert, shopping list insert, and to do list insert.
Each themed insert also comes with 2-3 printable planner clips. These come with a Silhouette file so that you can print and cut them. If you don't have a Silhouette, no problem. They can be cut by hand (most of the ones pictured, I cut by hand!)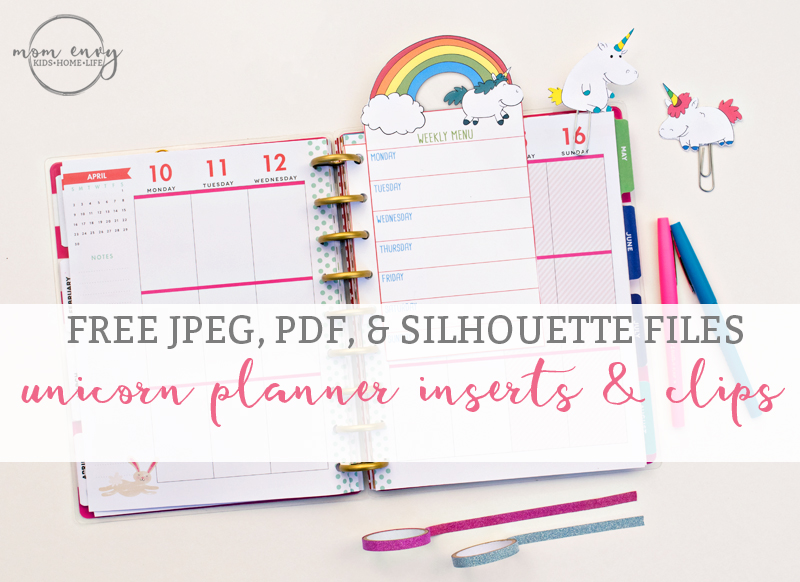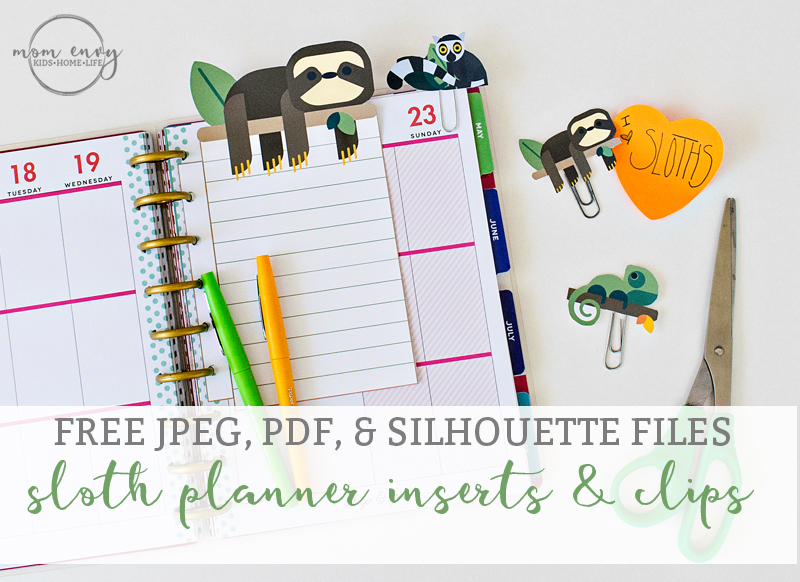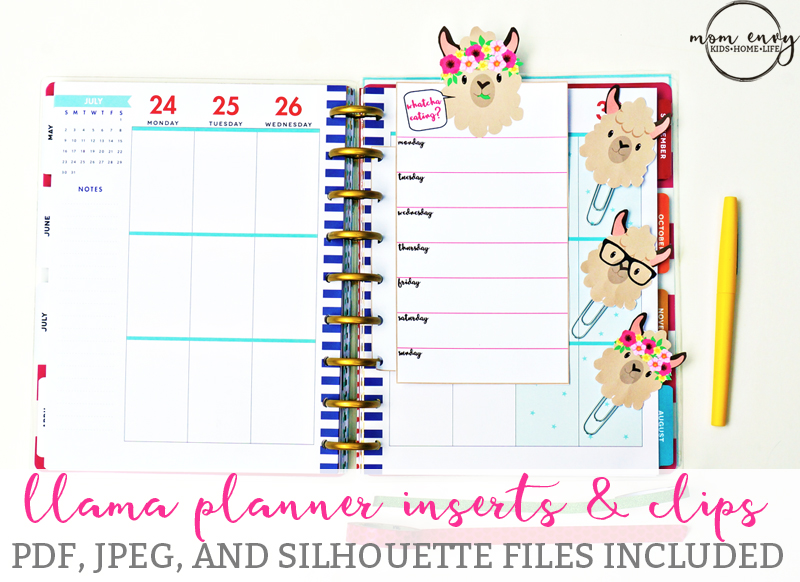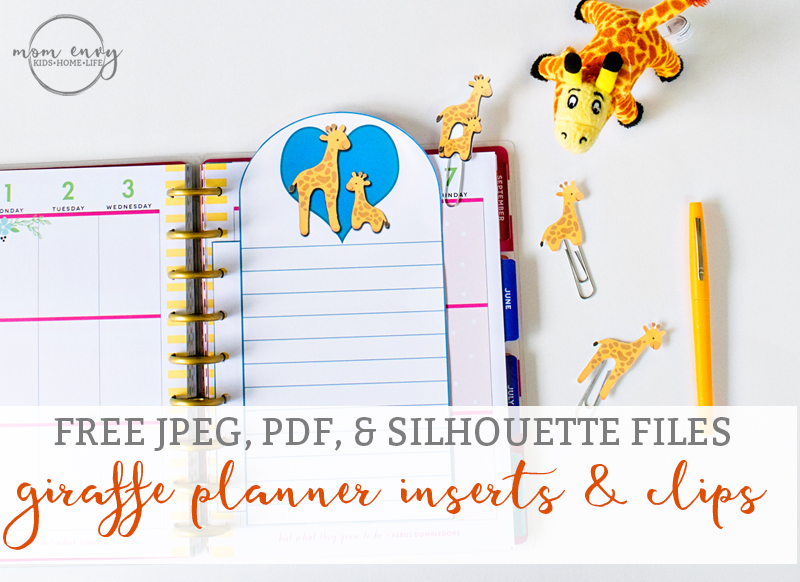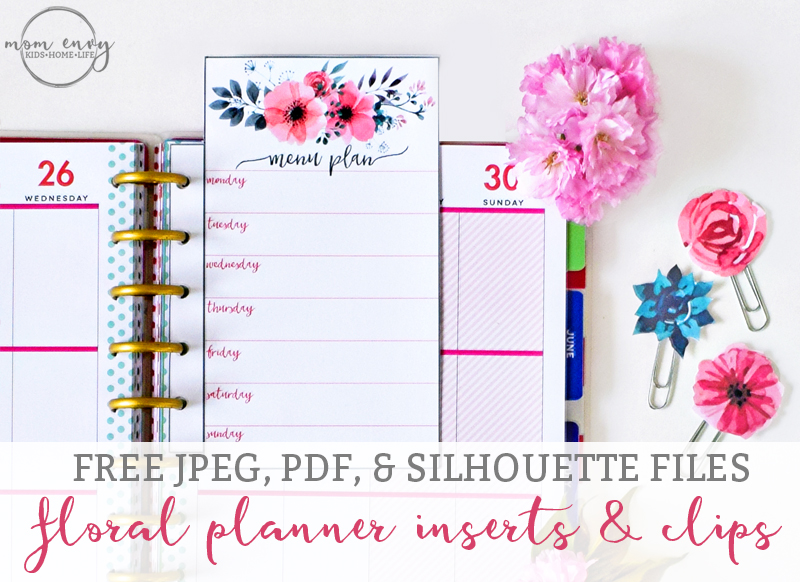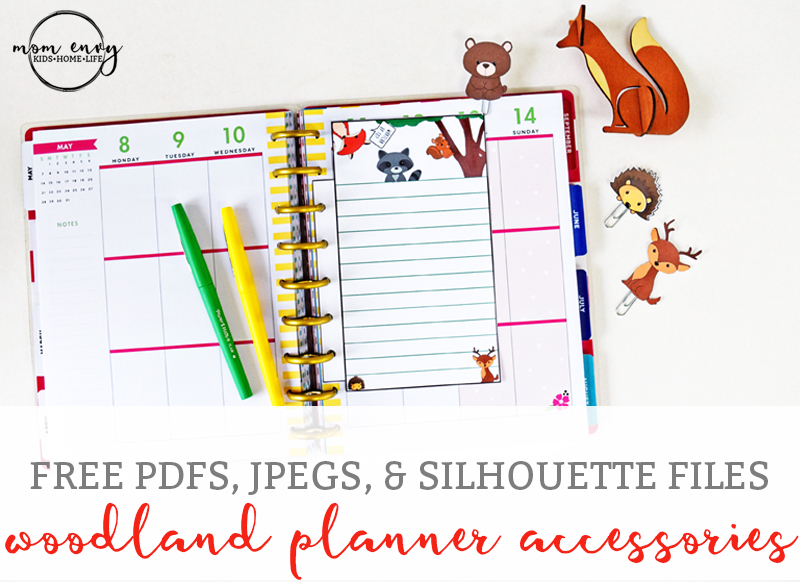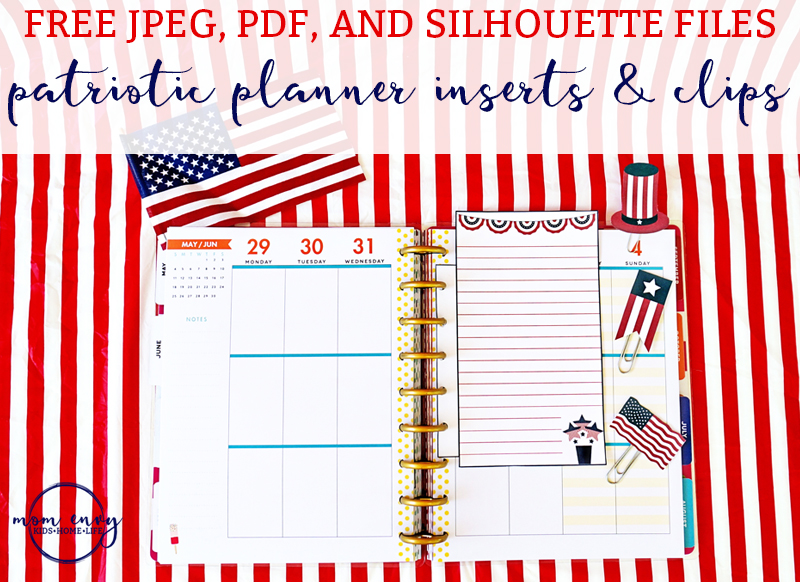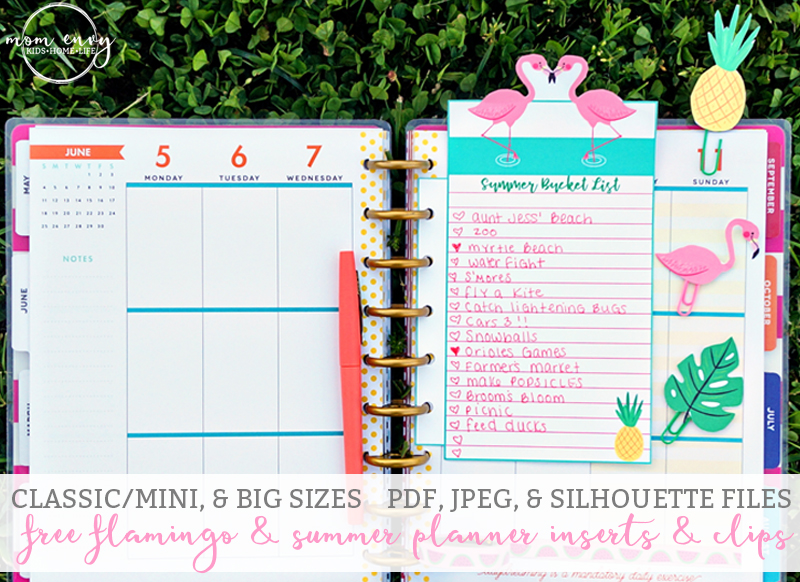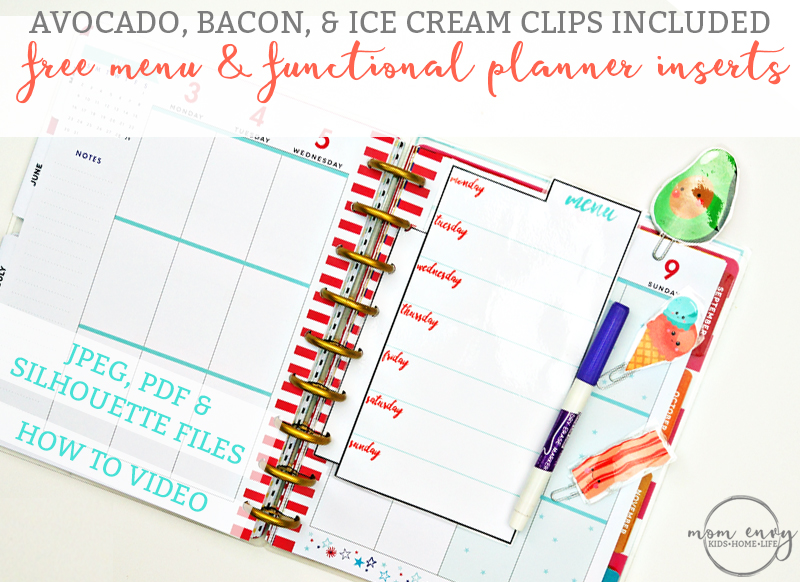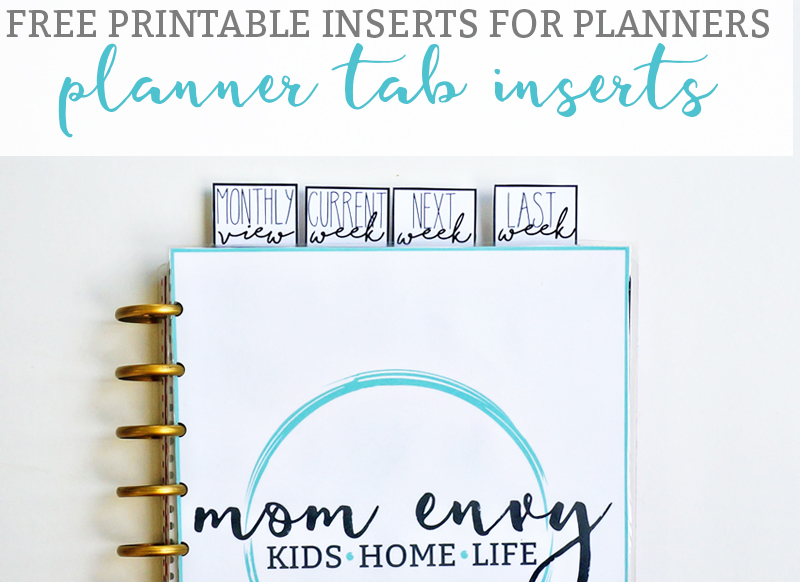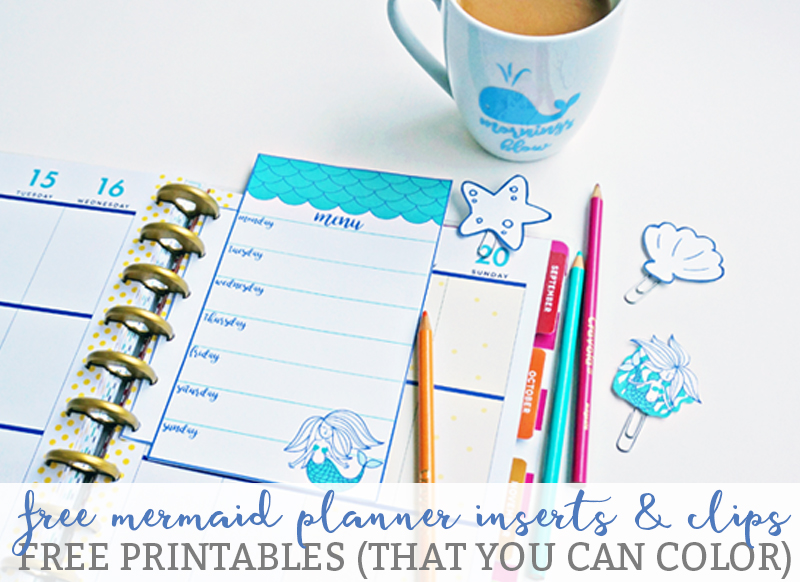 Printable Extension Pages
These free planner printables are like extension packs for a planner. Each set includes MULTIPLE pages to print – just like an extension pack you would purchase in a store. Some of the inserts are even available to customize in Adobe Reader (like the first checklist below).
The images for these can be deceiving because they may not show every page that is available. If you click the image and visit the post, they will show you a picture for each insert included in the free planner pack.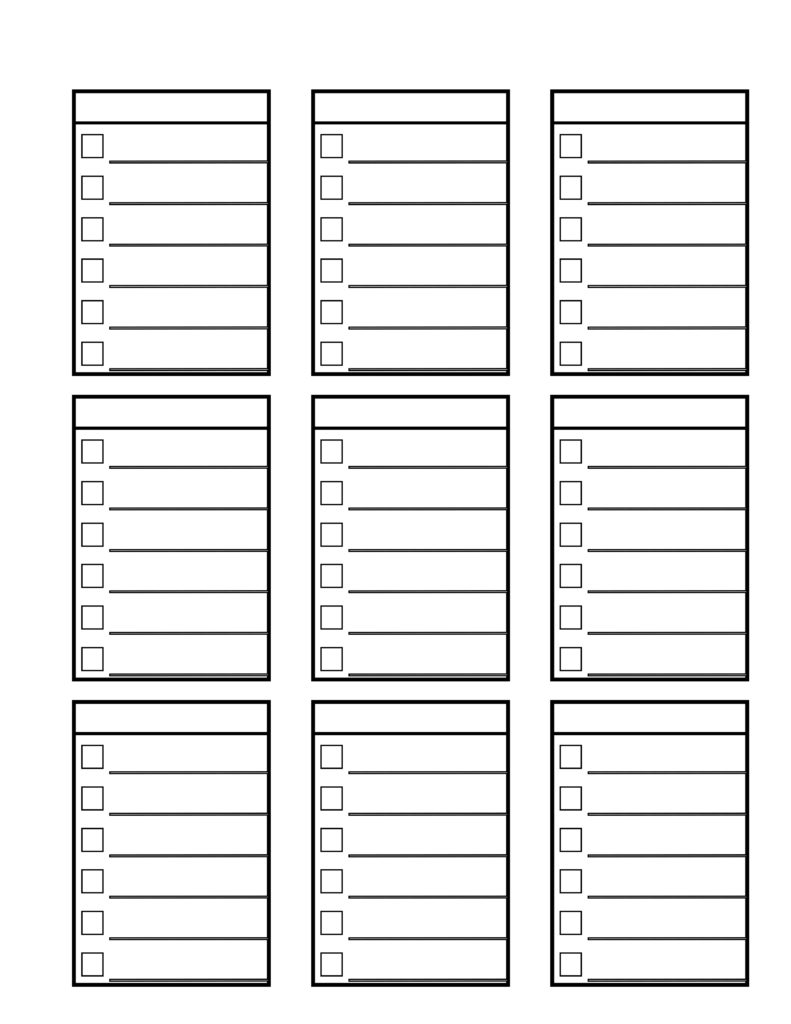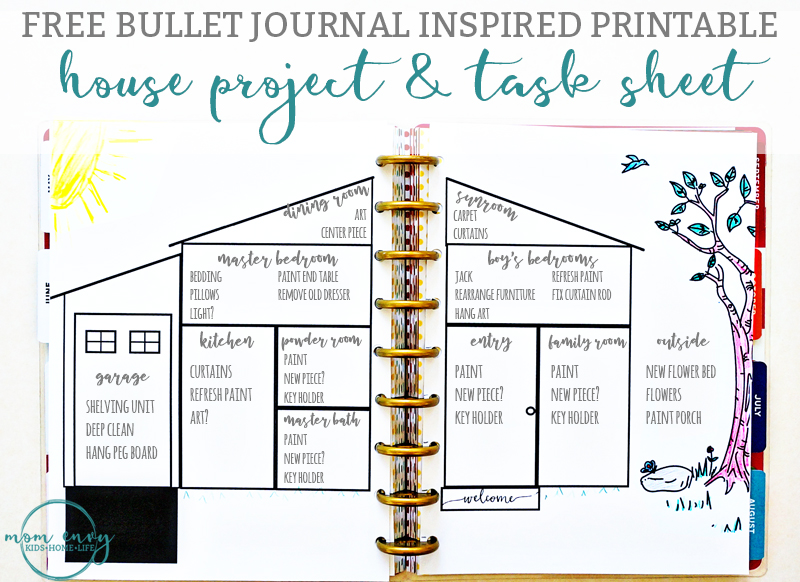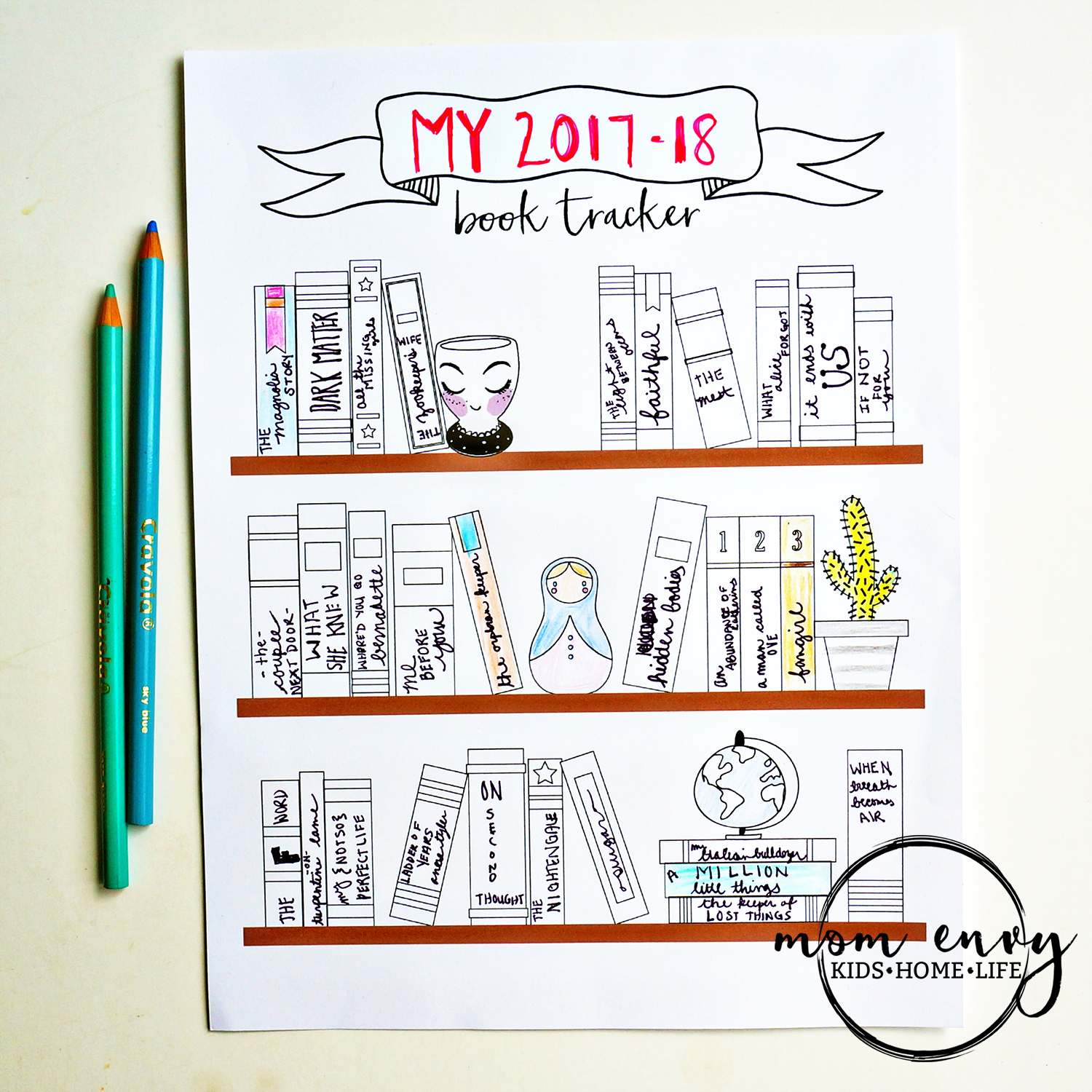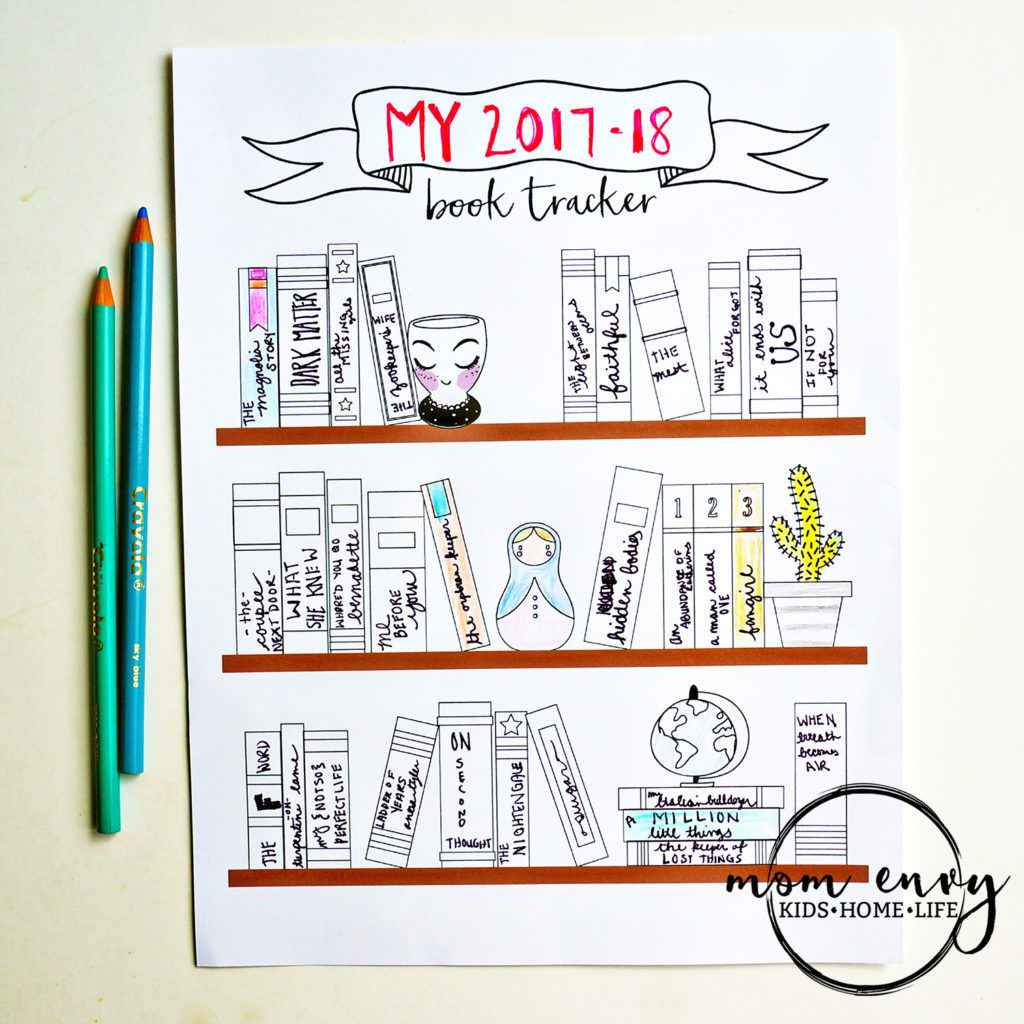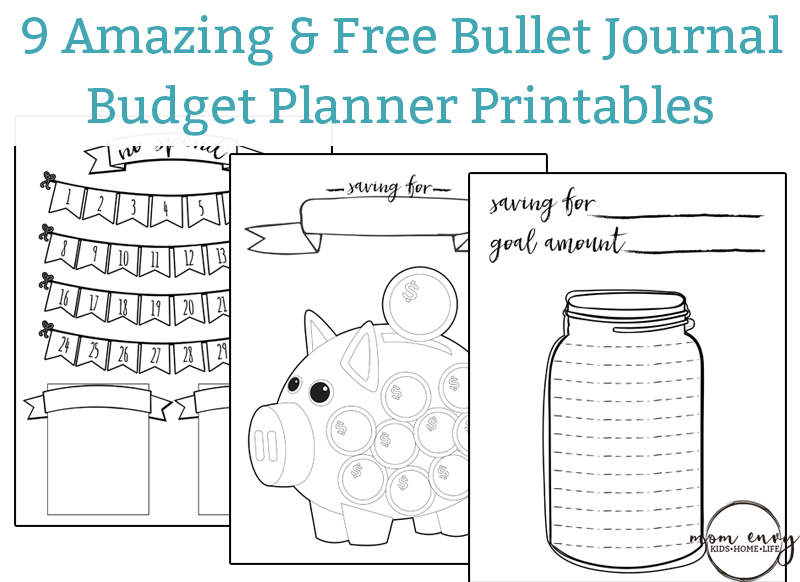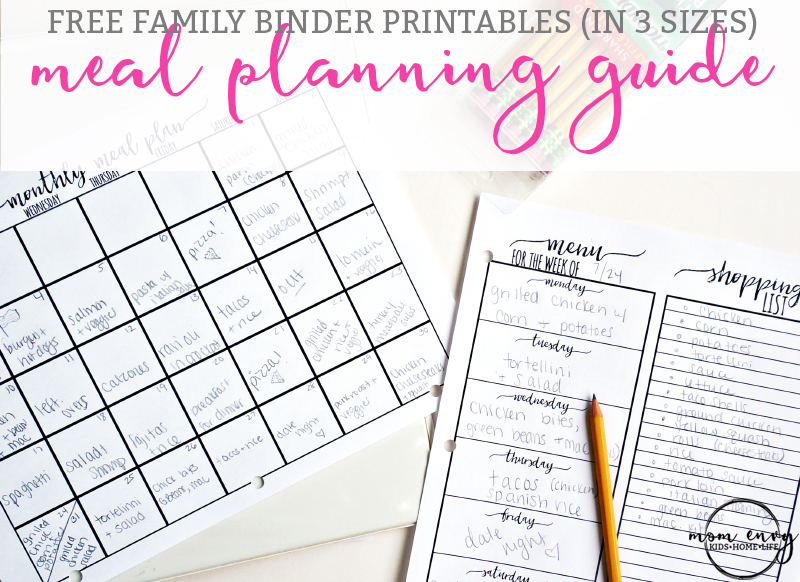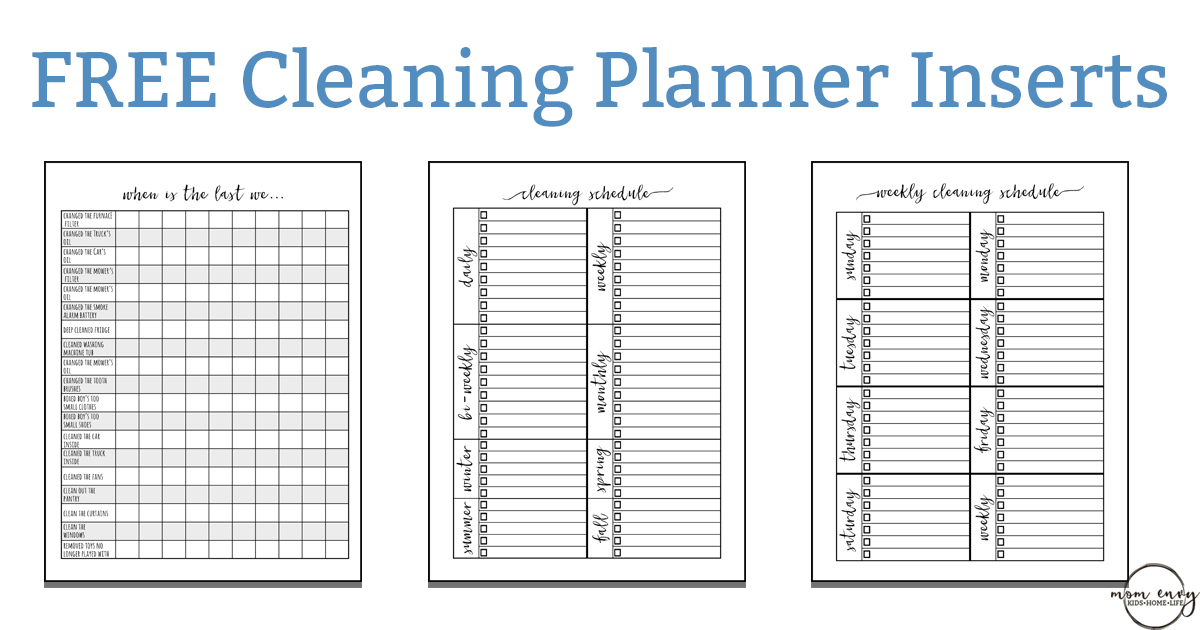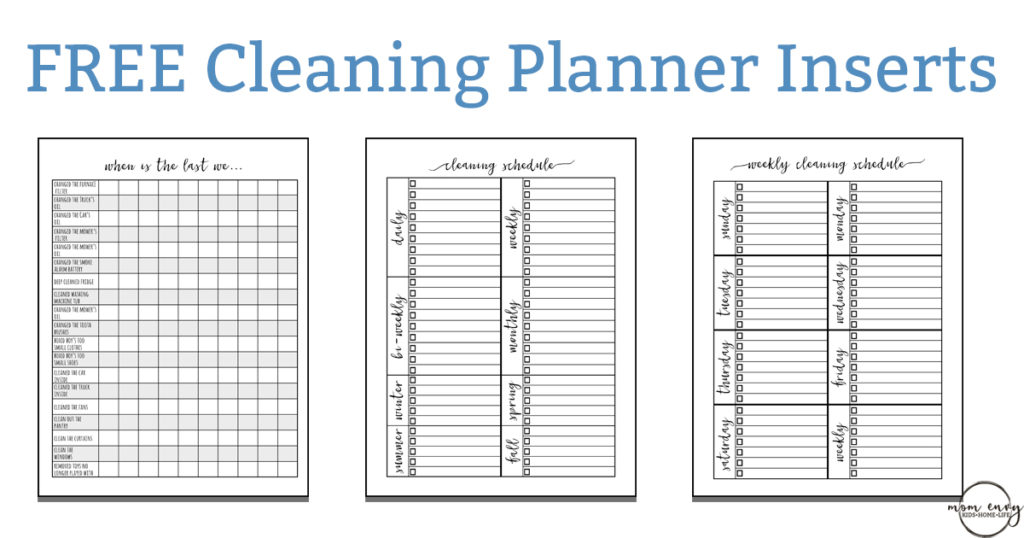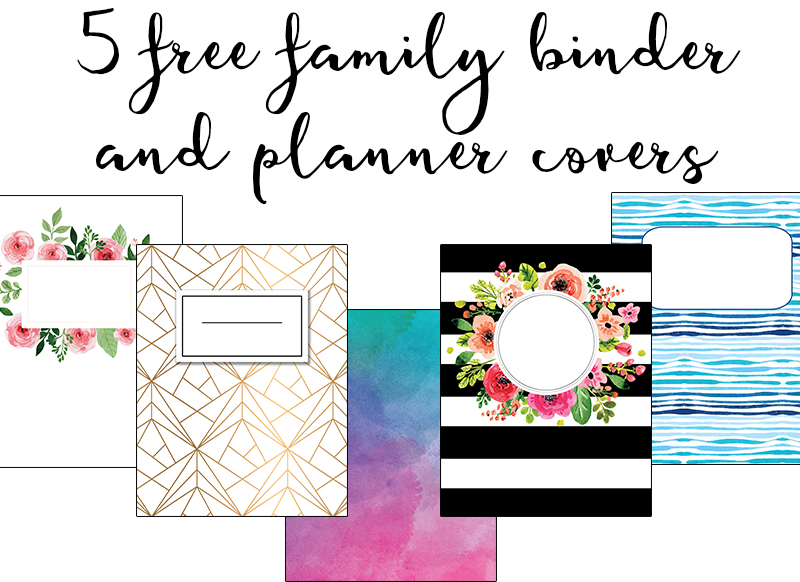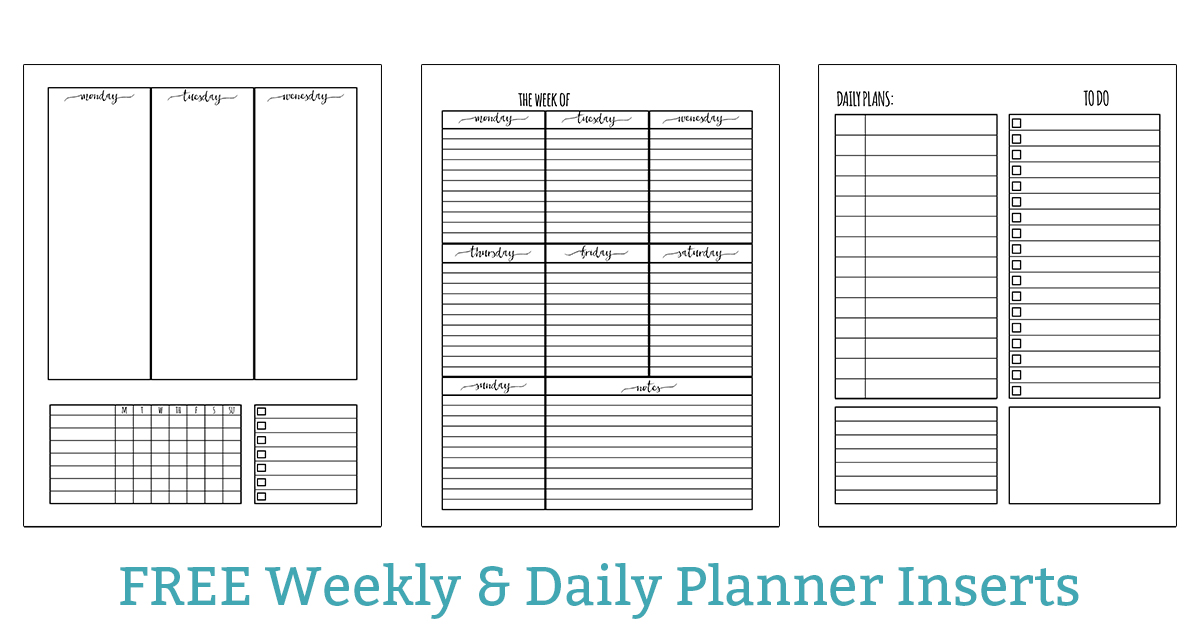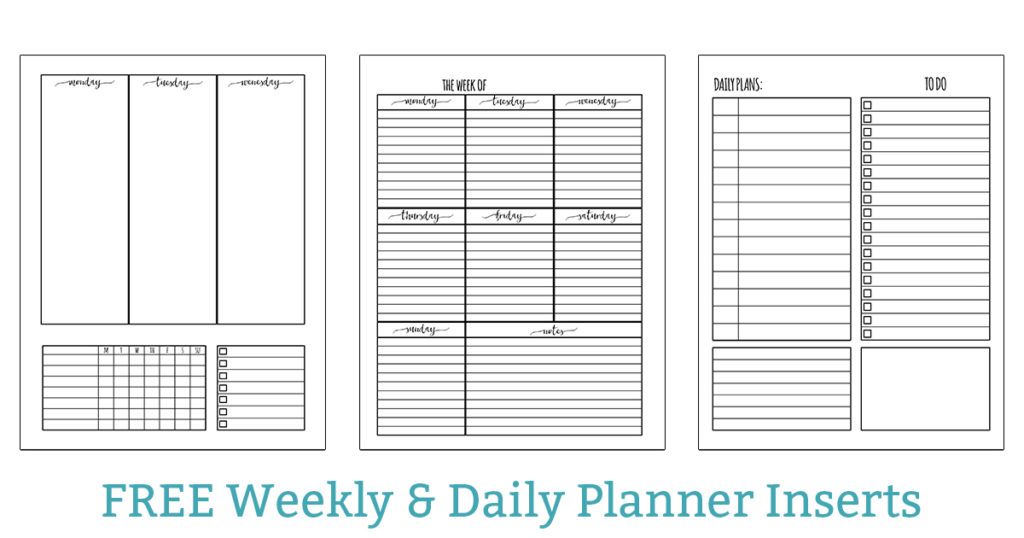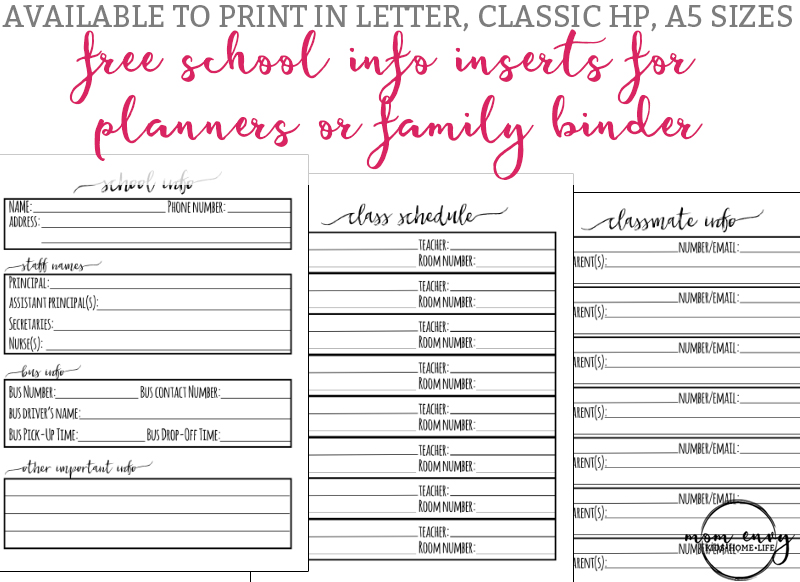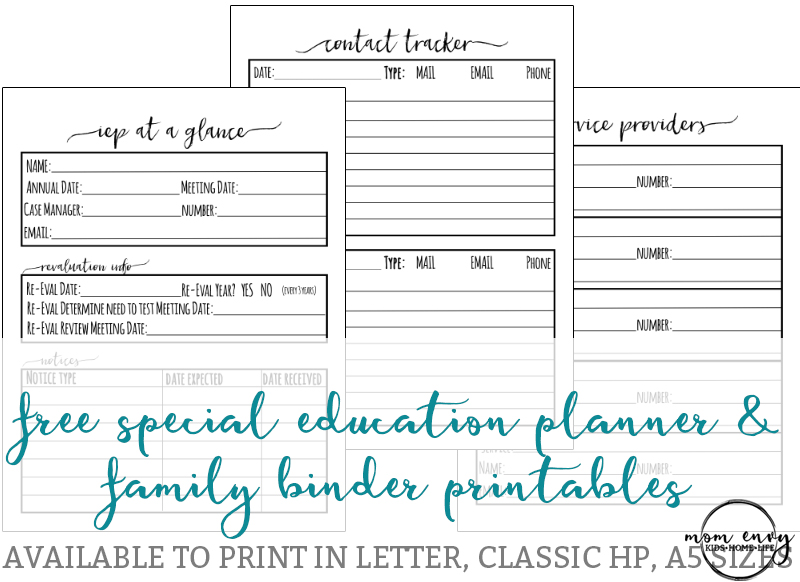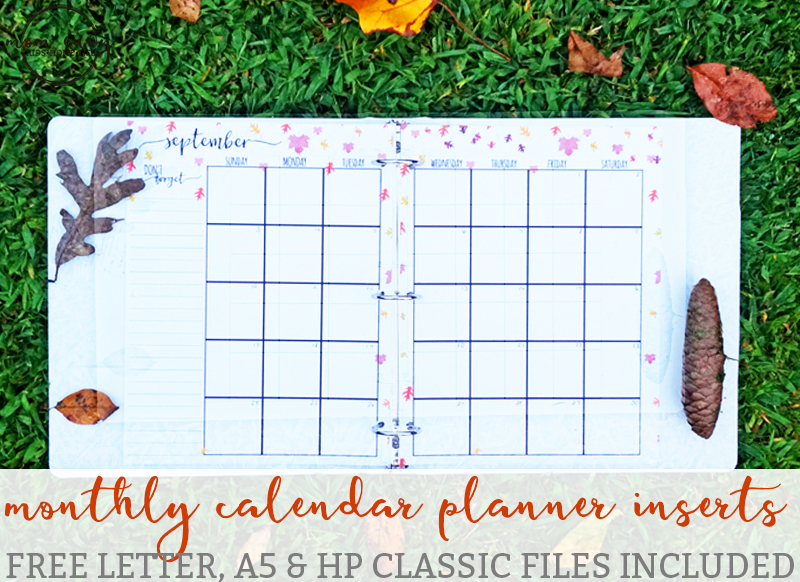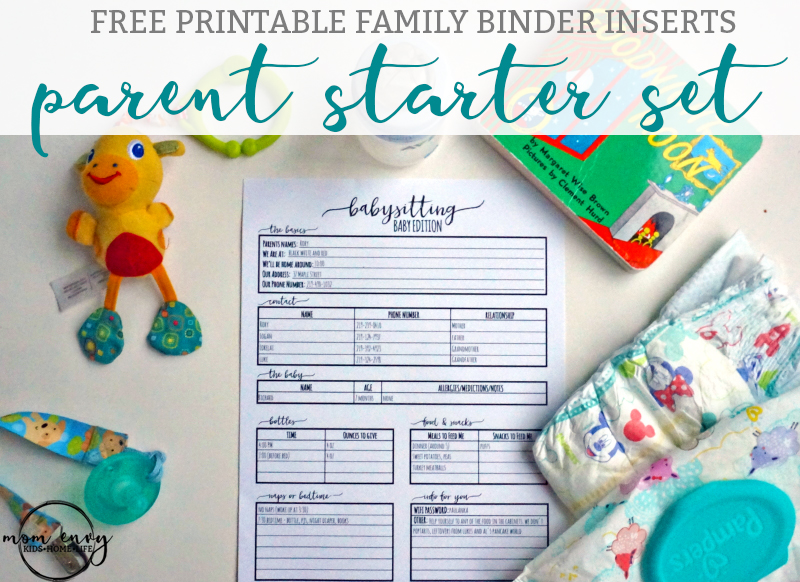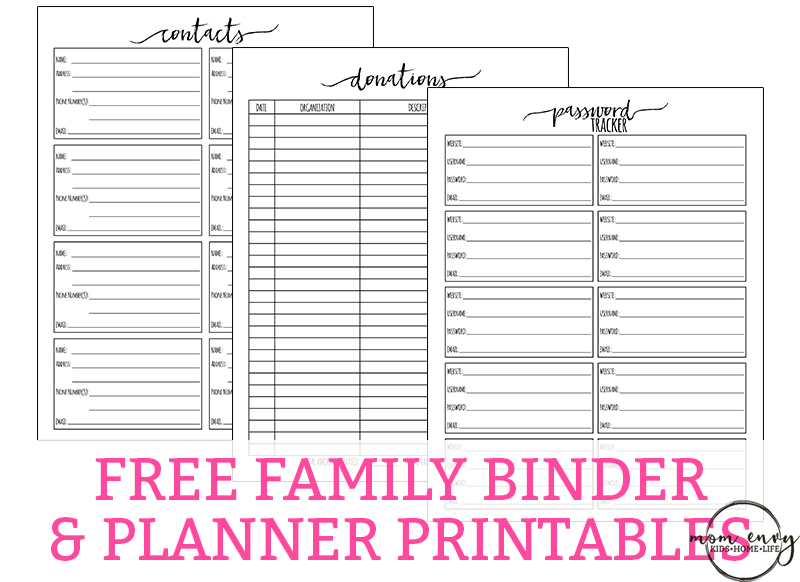 (this set has planner/family binder basics – contacts, donations, and password tracker)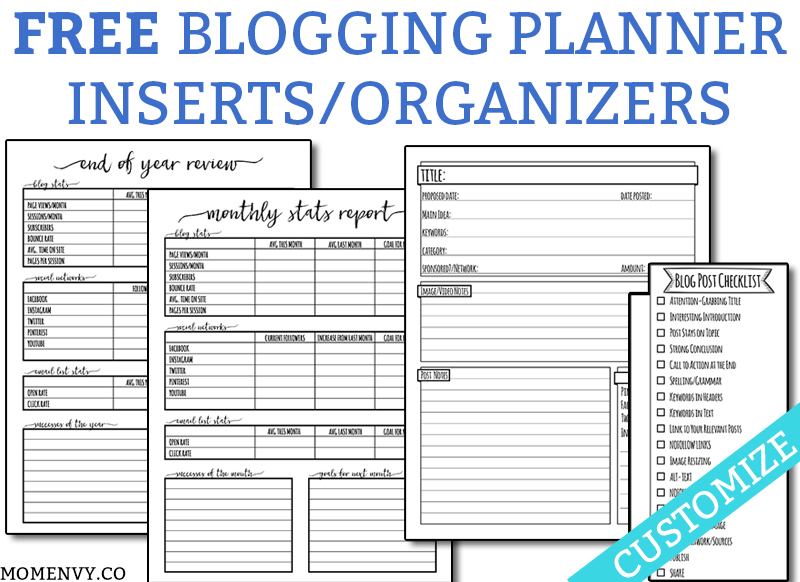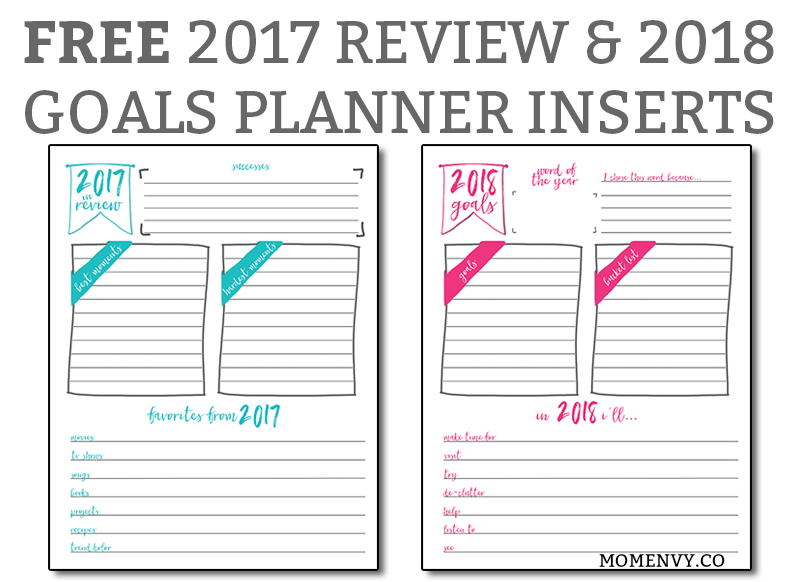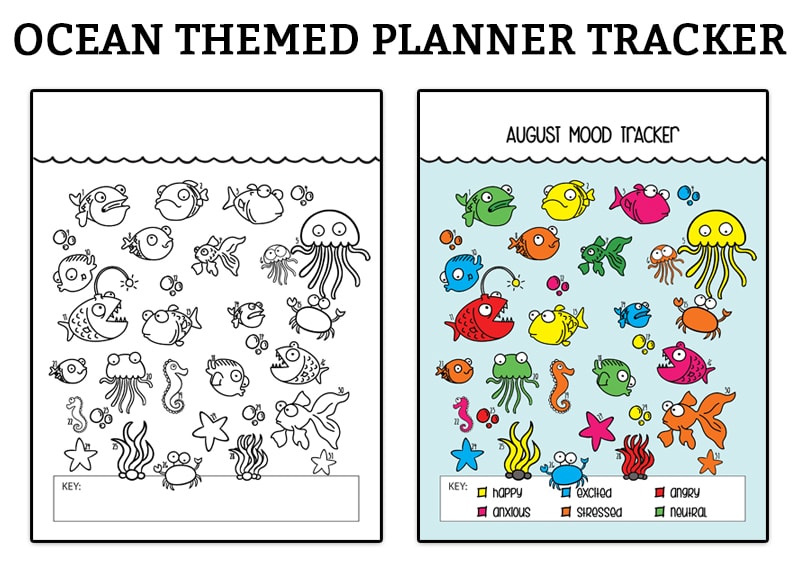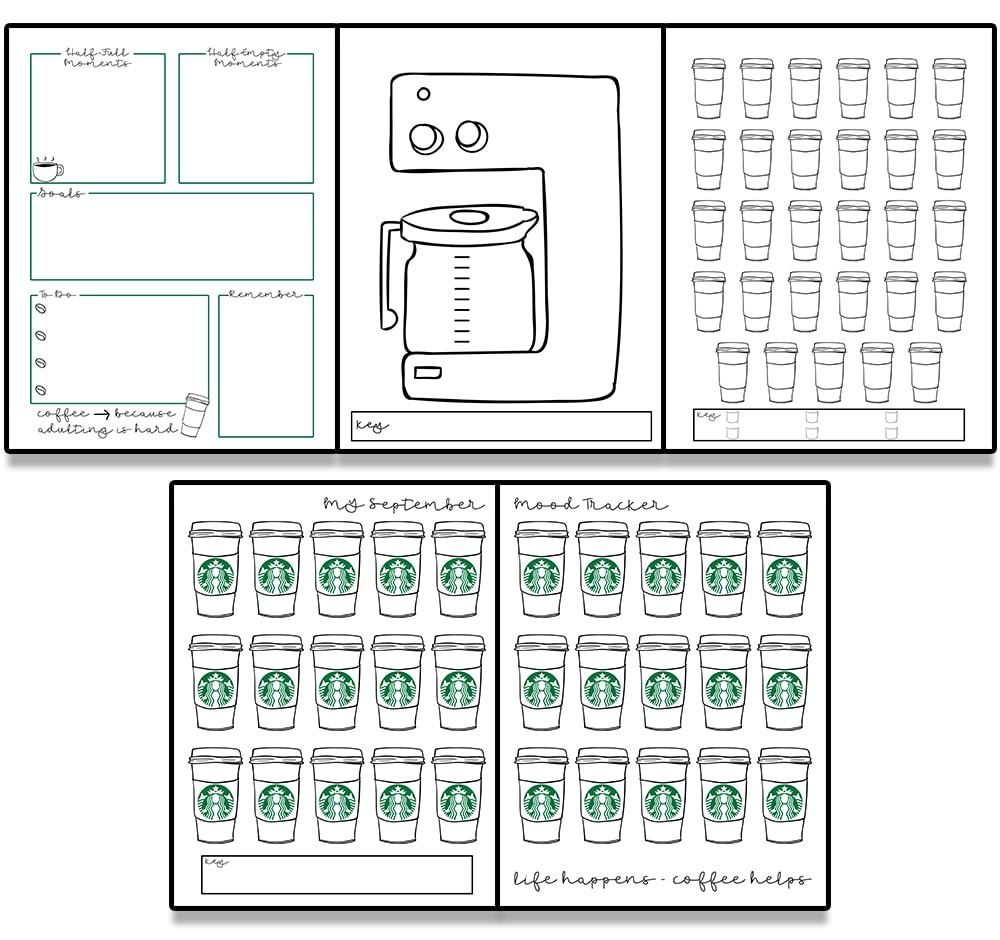 Free Planner Printables – Stickers
There are two types of stickers available. First, I have three sets of stickers that are designed to be used more specifically with the Happy Planner. Most of the stickers though in the three sets can be used in other types of planners as well.
The other stickers I designed (such as the Mom stickers and seasonal ones) can all be used in ANY type of planner or travelers notebook. They also include Silhouette and SVG files so that they can be cut out using a Silhouette or Cricut.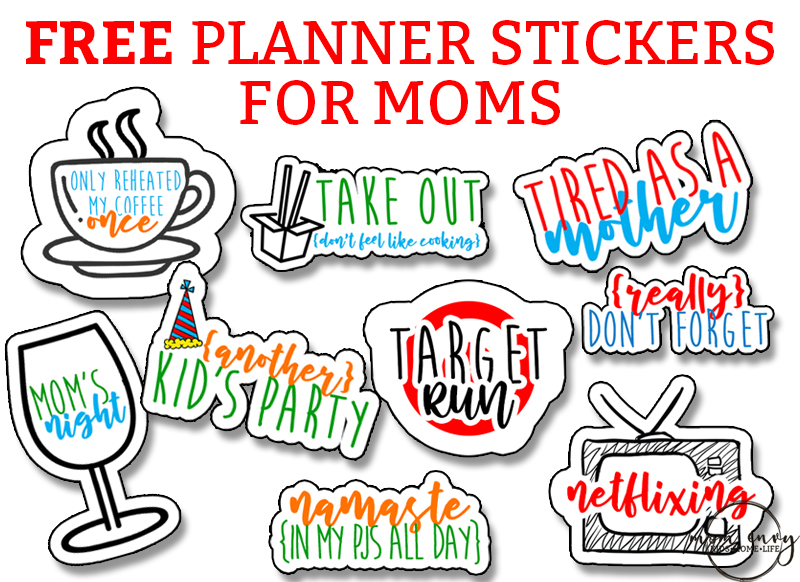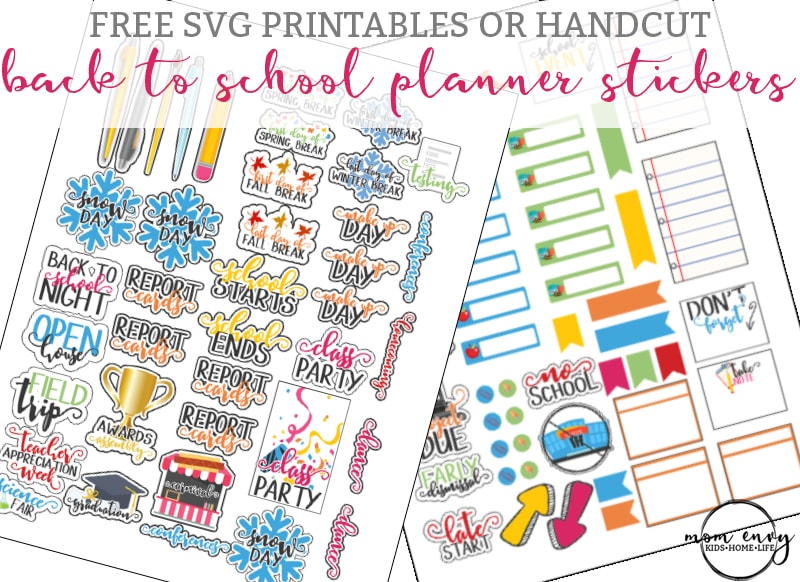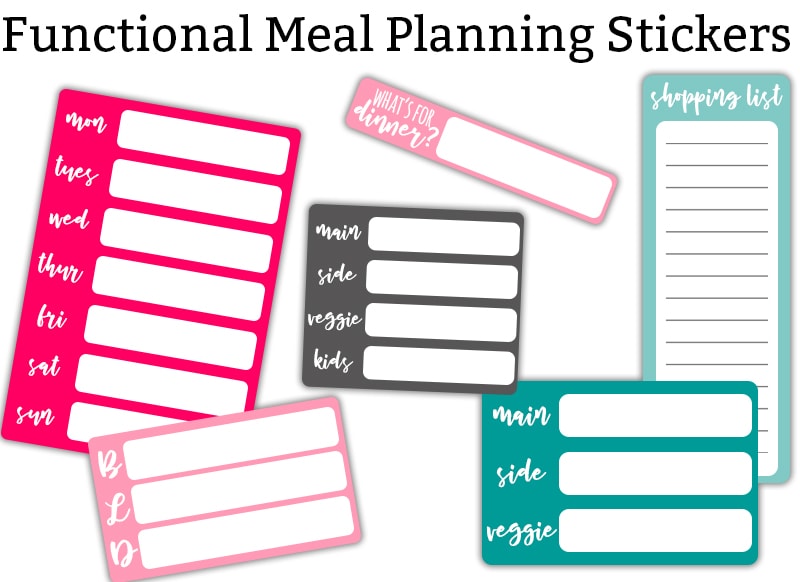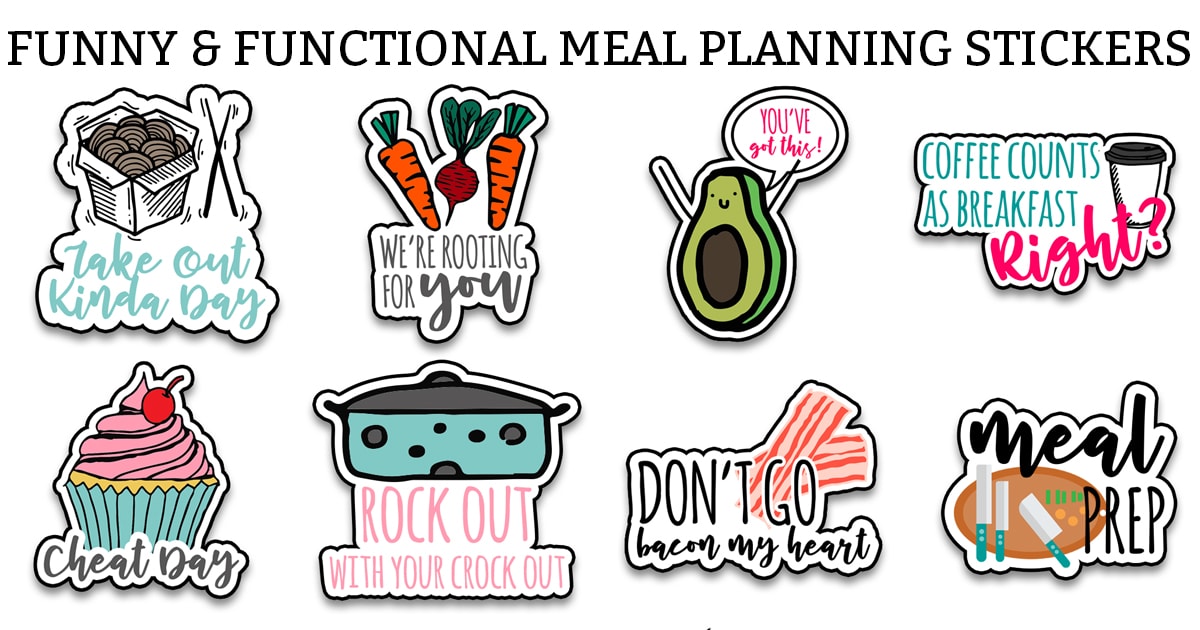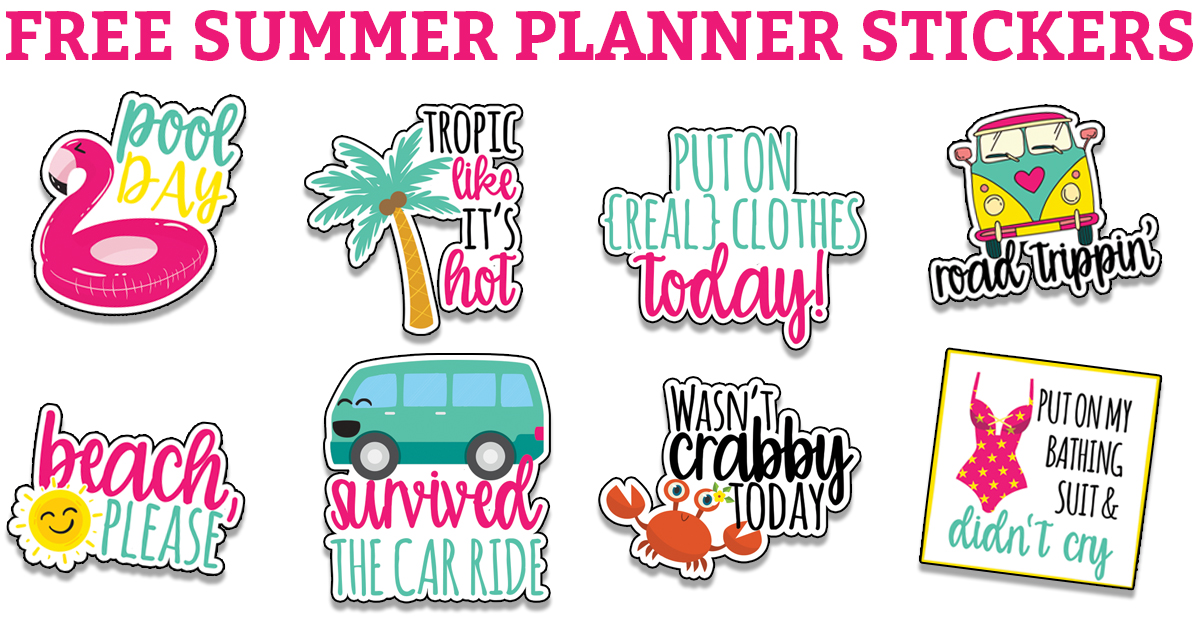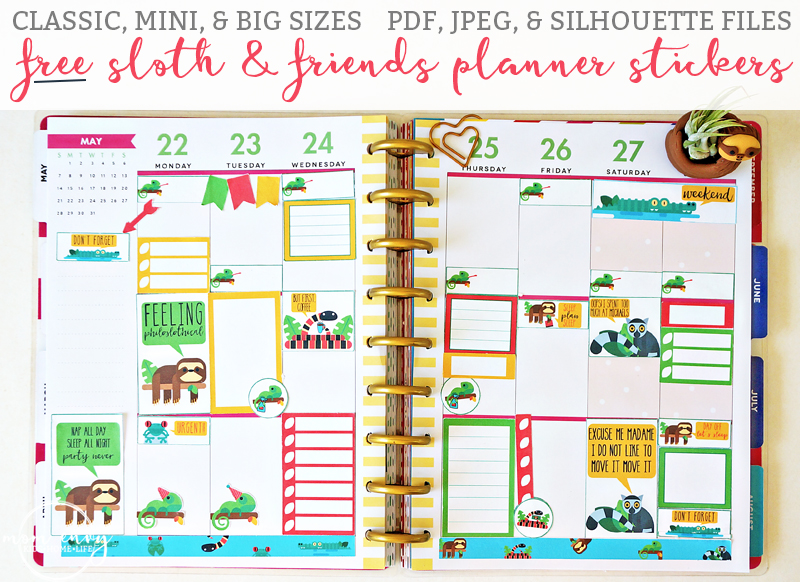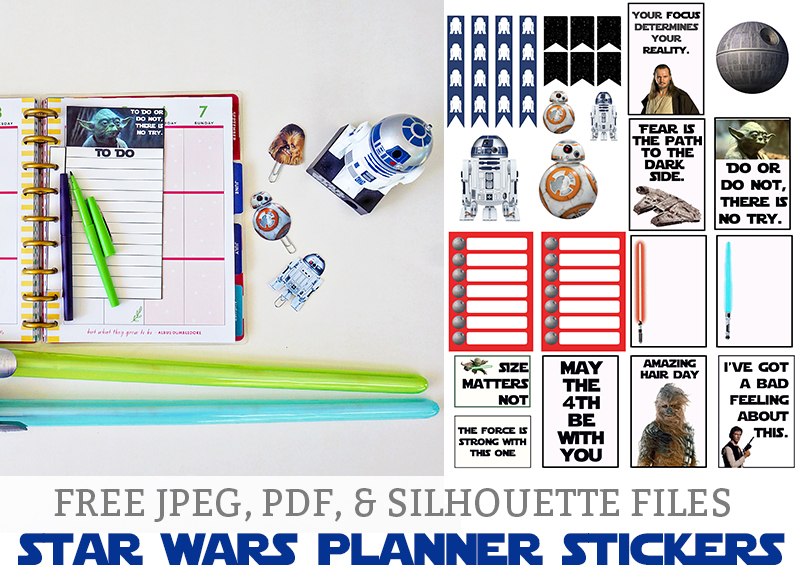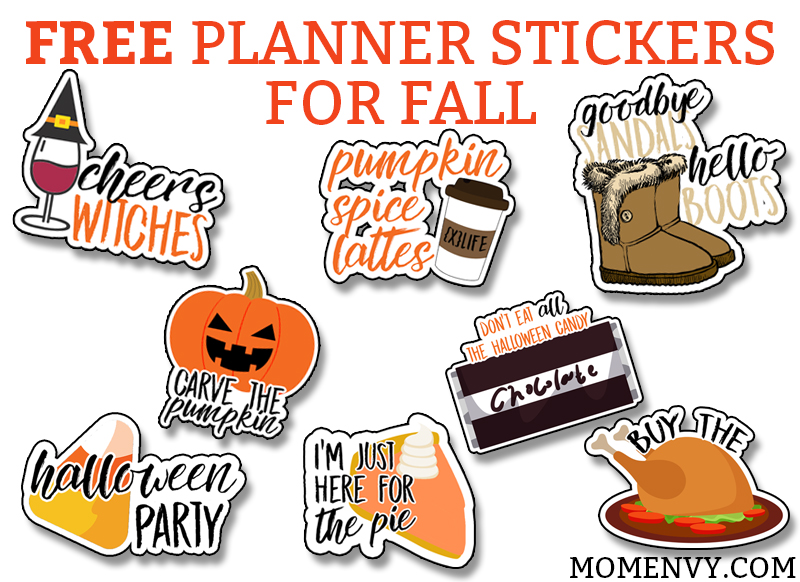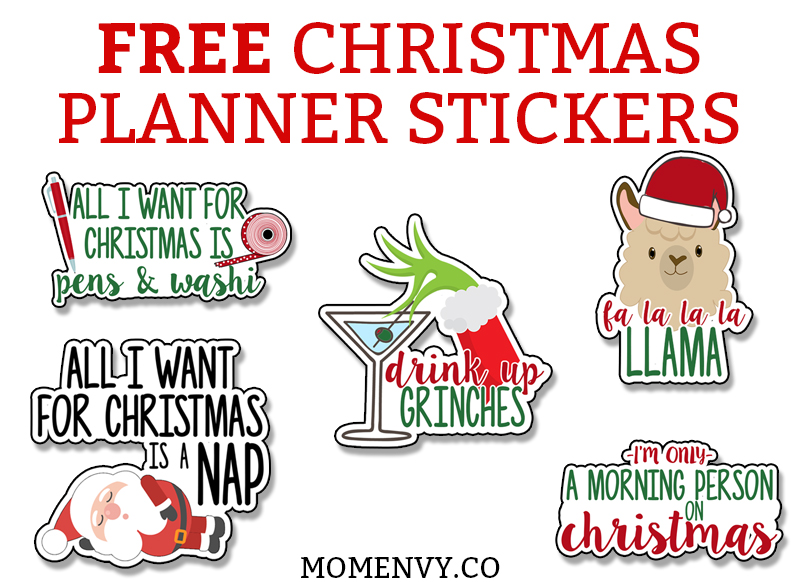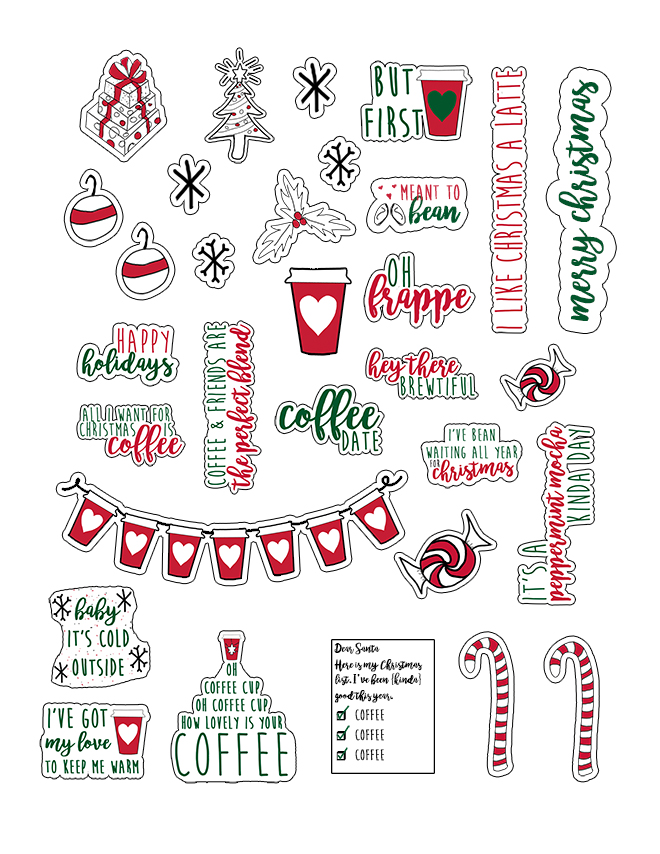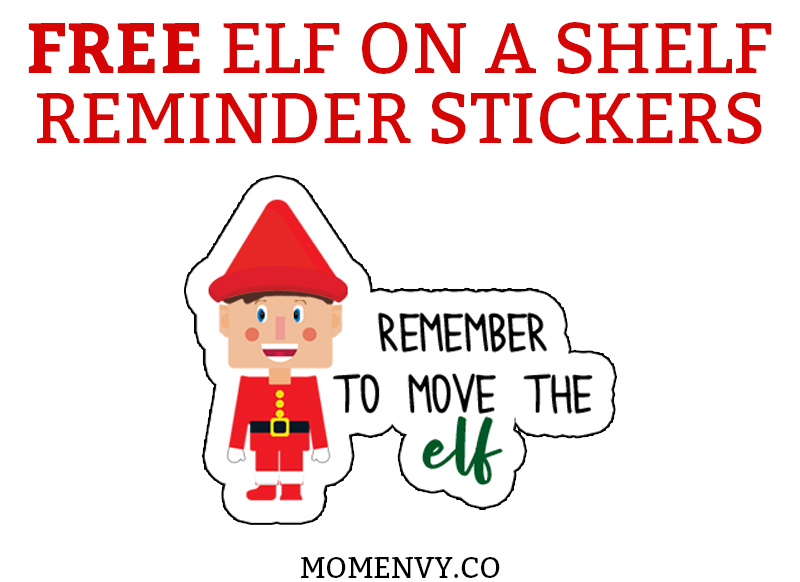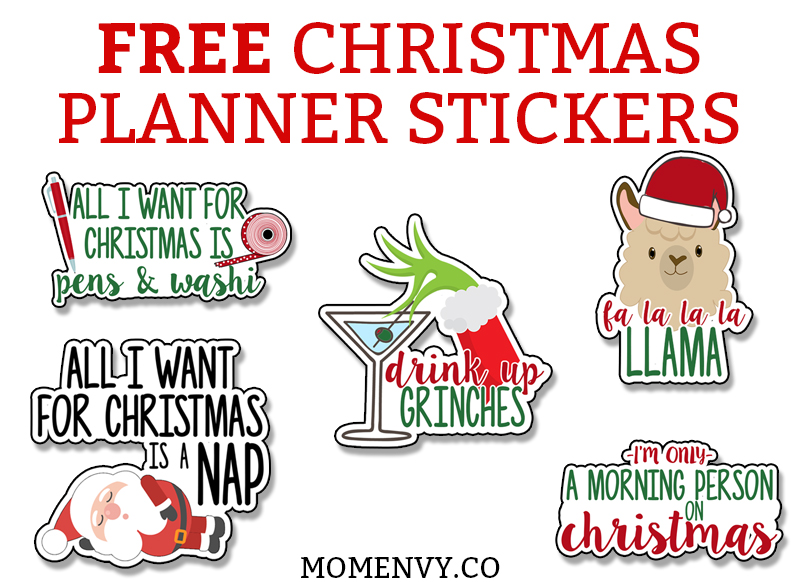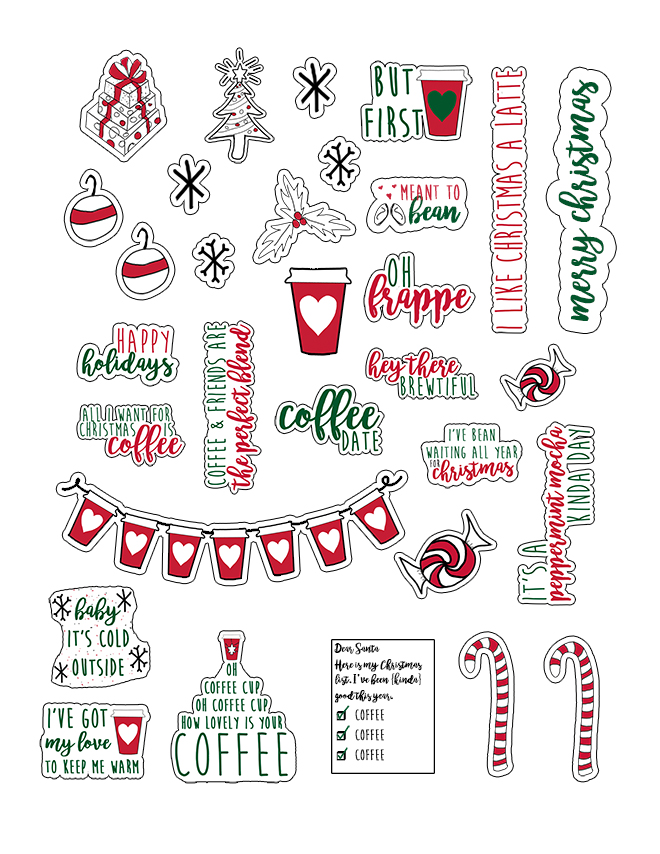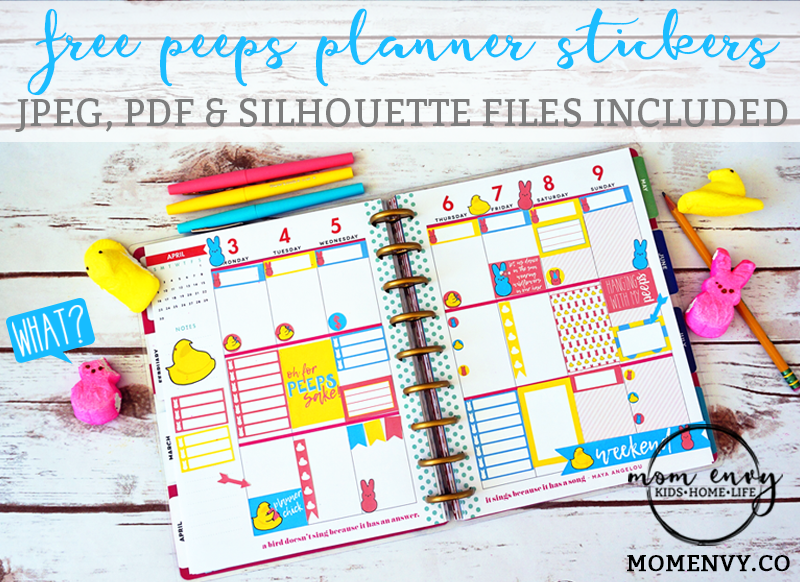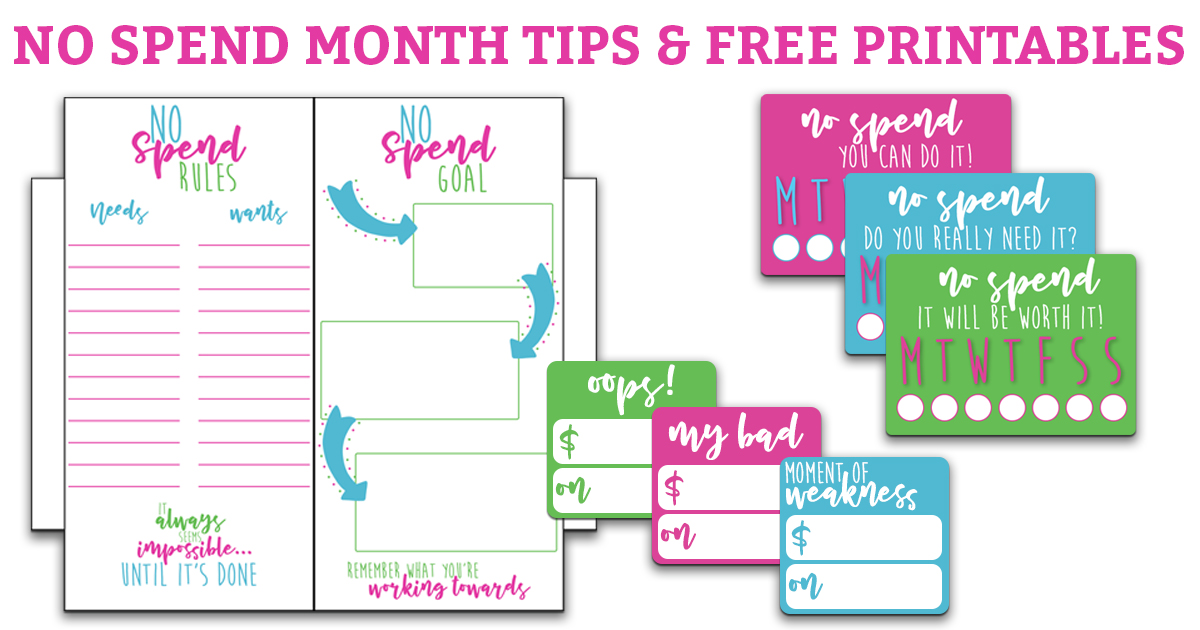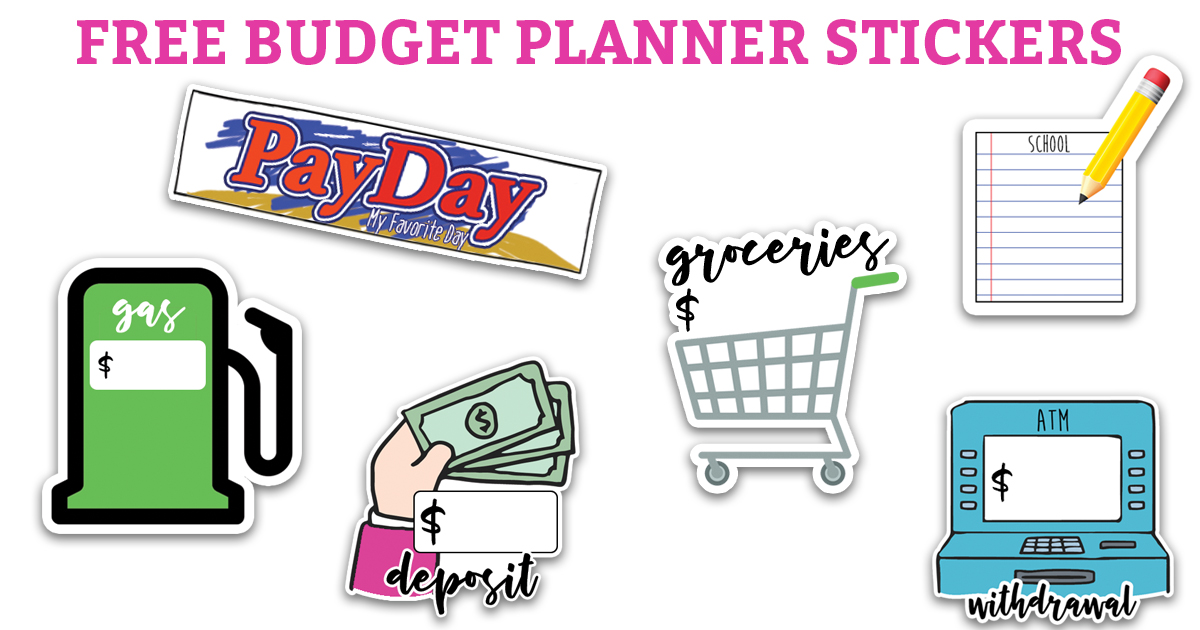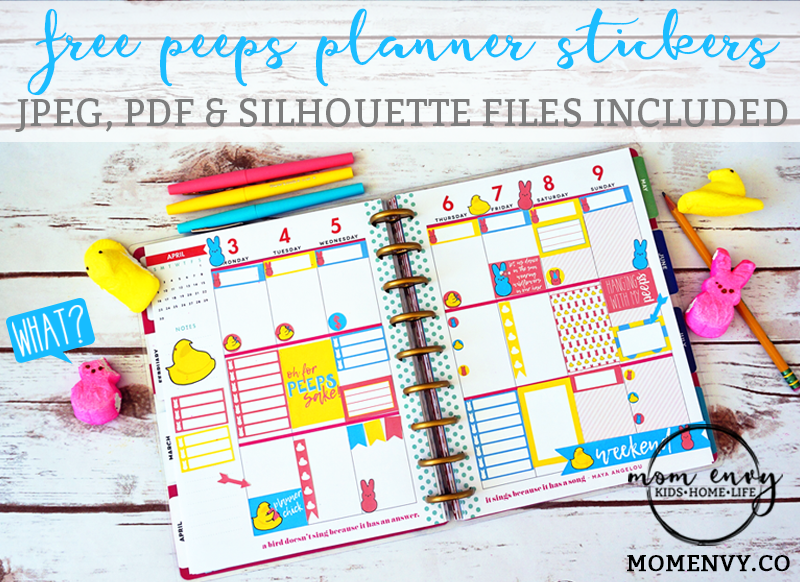 Looking for my Newest Free Planner Printables?
In case I haven't had a chance to add my newest planner freebies to this page, here are the most recent ones I have made.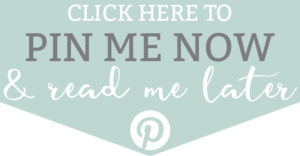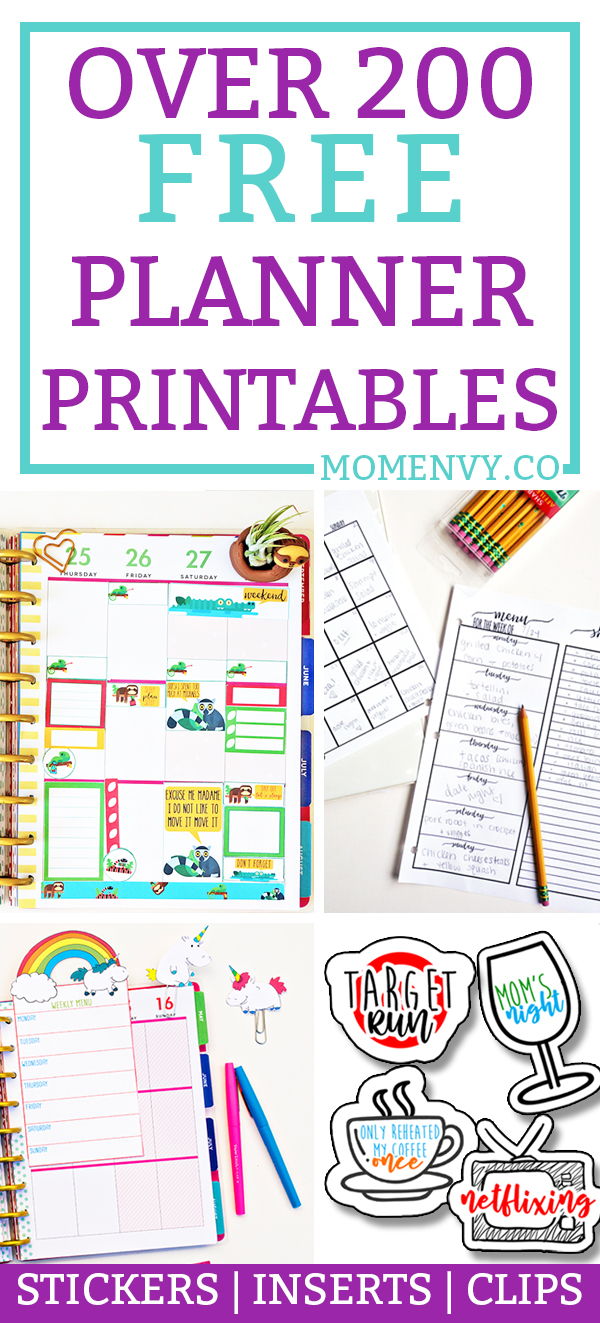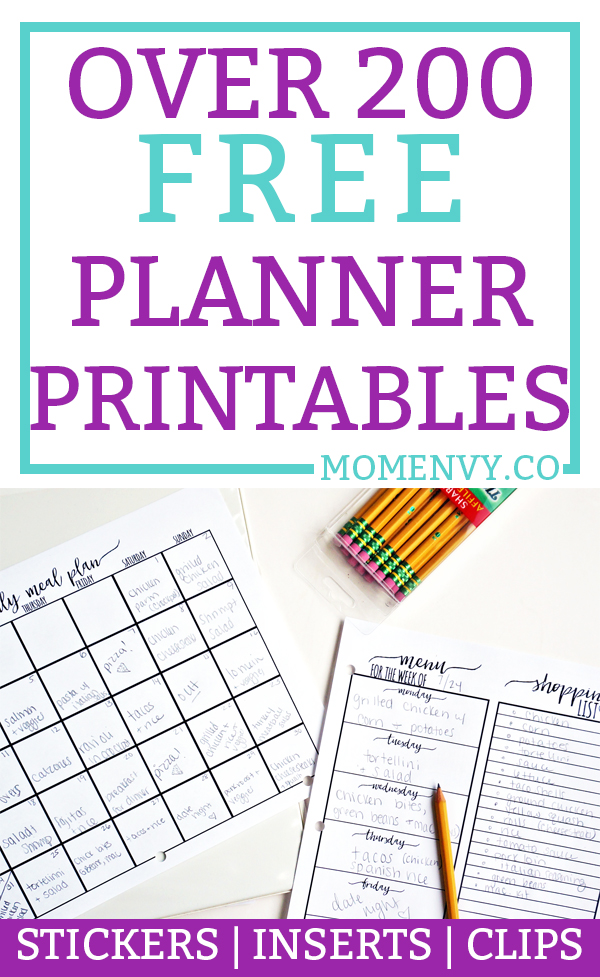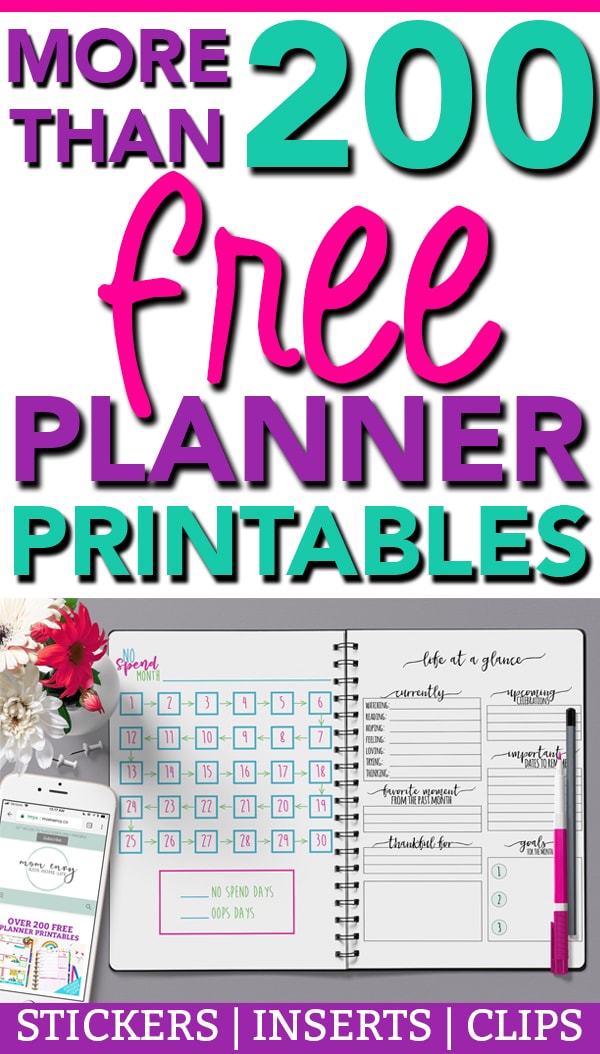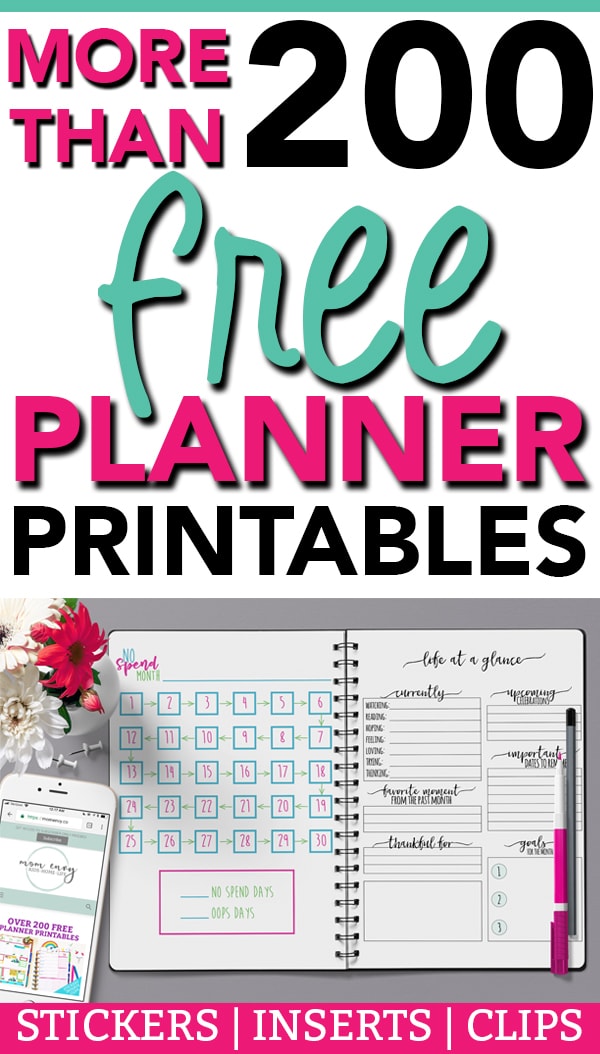 Copyright MOM ENVY 2017. Files may be used for personal use only. No commercial use of the file is available. Files may not be directly shared within Facebook groups, on websites, traced in Silhouette or Cricut program, or in any other way. A link to the web page to download the files may be shared as well as one photo. The file may not be printed and/or created using vinyl and then sold (including local yard sale sites and groups or at local craft fairs). The images may not be used in any way other than to share with a link to the original web page.