Tired of making ham sandwiches the day after Easter (or any holiday with ham)? Whenever I have used leftover ham, I tend to just make a quick sandwich with some cheese. We never end up eating all of our leftovers because we don't want to eat another ham sandwich. So I went searching for recipes that let me transform our leftover ham into another delicious dish. The best part is that some of these can be made and frozen so that you can enjoy them when you're not all "hammed out."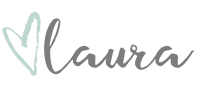 Leftover Ham Recipes – Recipe Round-Up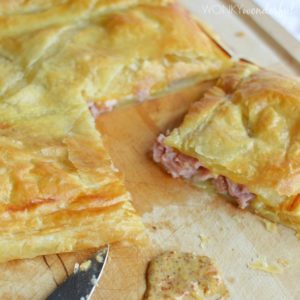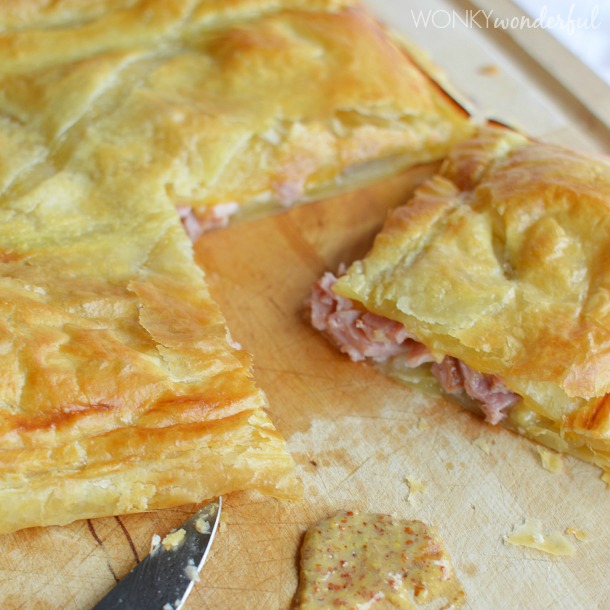 Ham and Cheese Puff Pastry Bake by Wonky Wonderful
What's better than buttery puff-pastry? Buttery puff pastry filled with ham and cheese. This bake would work perfect with a salad or veggie for a decadent meal. It will definitely be different than the ham dinner you had for Easter.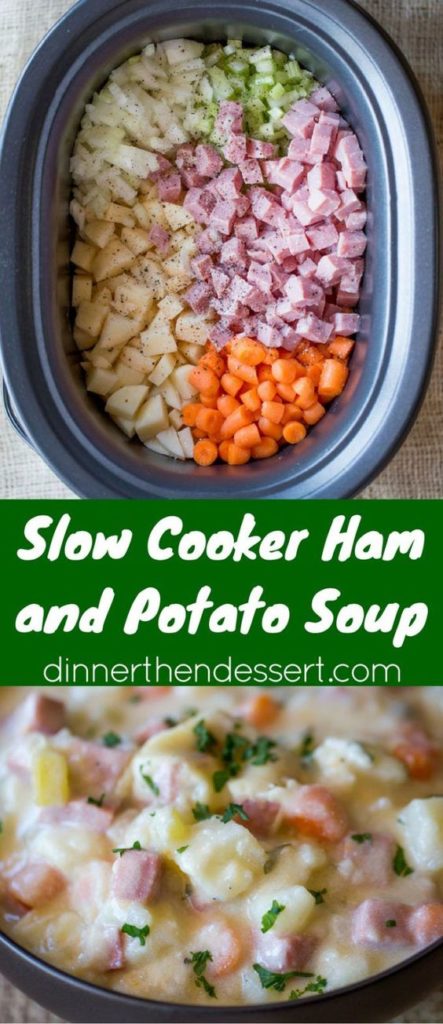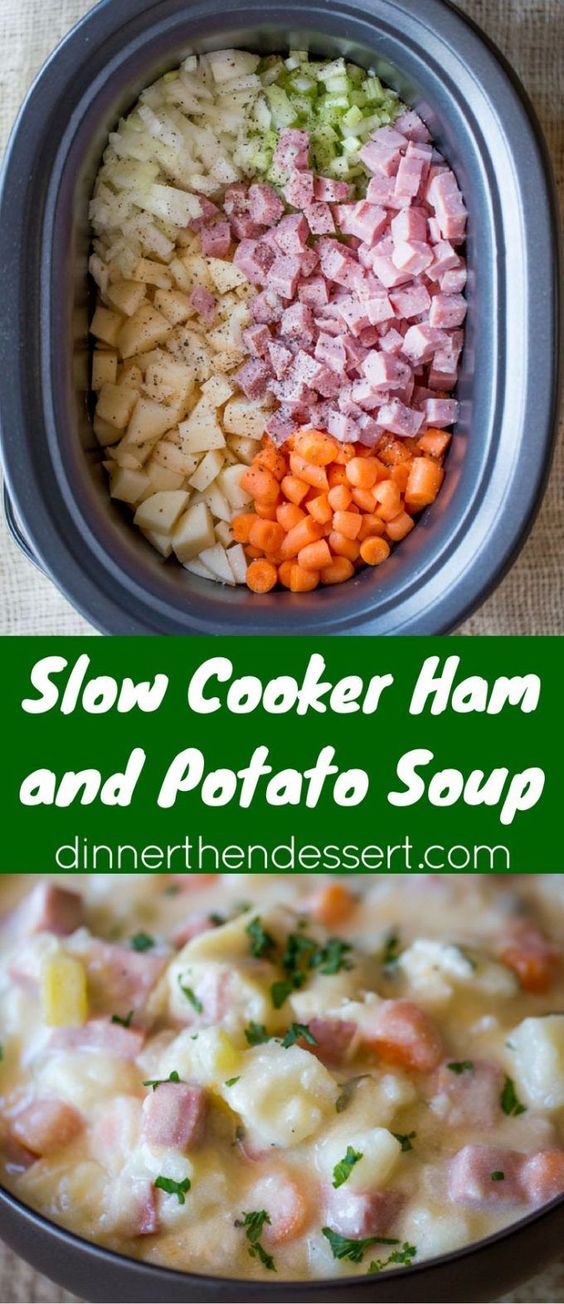 Slow Cooker Ham and Potato Soup by Dinner, then Dessert
Slow cooker meals are my go-to for busy weeks. I love being able to throw all of the ingredients into the cooker and walk-away. Grab a loaf of bread to add to this soup and you've got a meal that will make you forget you're eating yesterday's Easter ham.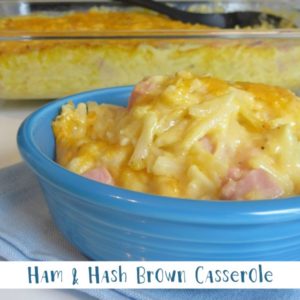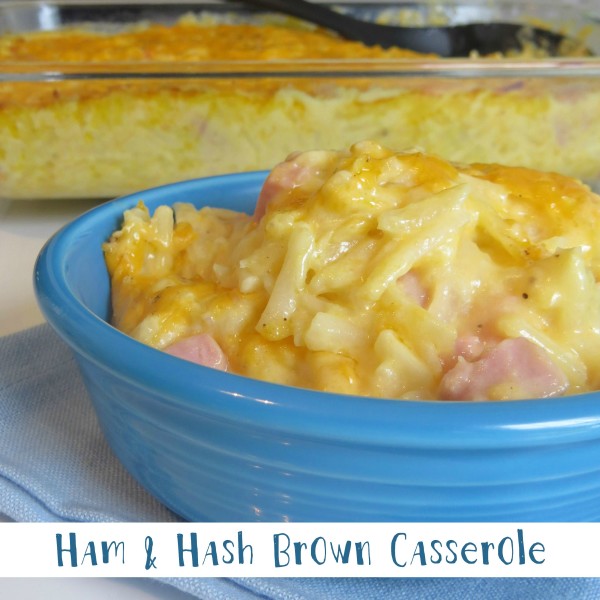 Ham & Hash Brown Casserole by Written Reality
This side dish would make your breakfast feel extra warm and comforting. This is one of those meals you could easily put together and then freeze to have another morning. It would also work as a breakfast for dinner side dish (one of my favorite meals).


Ham, Egg, & Cheese Breakfast Rolls from Little Dairy on the Prairie
Speaking of breakfast, these ham, cheese, & egg rolls would be the perfect quick breakfast from the freezer. It's a quick meal to make and because it's wrapped in pizza dough, it makes it hand-held and easy to eat.


Ham, Spinach, and Cheese Puffs from Eat Well 101
There's something about ham, puff pastry, and cheese. They're a great combination. Spinach adds something special to this recipe. It also helps hide the veggies from the kids. This recipe is pretty enough that it could be used for another night of company if they're hanging around on Easter Monday.


Low-Carb Ham and Cauliflower Au Gratin Casserole Kayln's Kitchen
Looking for a low-carb option? Then Kayln's Kitchen has a recipe for you. This recipe includes takes ordinary cauliflower and makes it extraordinary by adding ham, cream cheese, greek yogurt, grated and shredded cheese.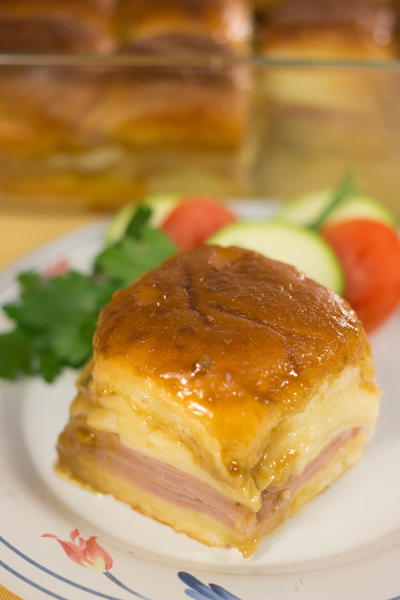 Funeral Sandwiches – Ham and Cheese Sandwiches by Recipe Lion
I know, I know, I said I would be providing you with recipes so that you didn't eat another ham sandwich. But that's just it, this isn't just a sandwich. These things are addictive and a family staple. My Mom has made these for everything over the years and is constantly getting asked for the recipe. They are super easy to make and the deli ham can be changed out for your leftover Easter ham sliced as thin as you can (only use one thin layer instead of multiple layers like you would the deli ham). Tip – my family prefers potato rolls if that's all you can find/have.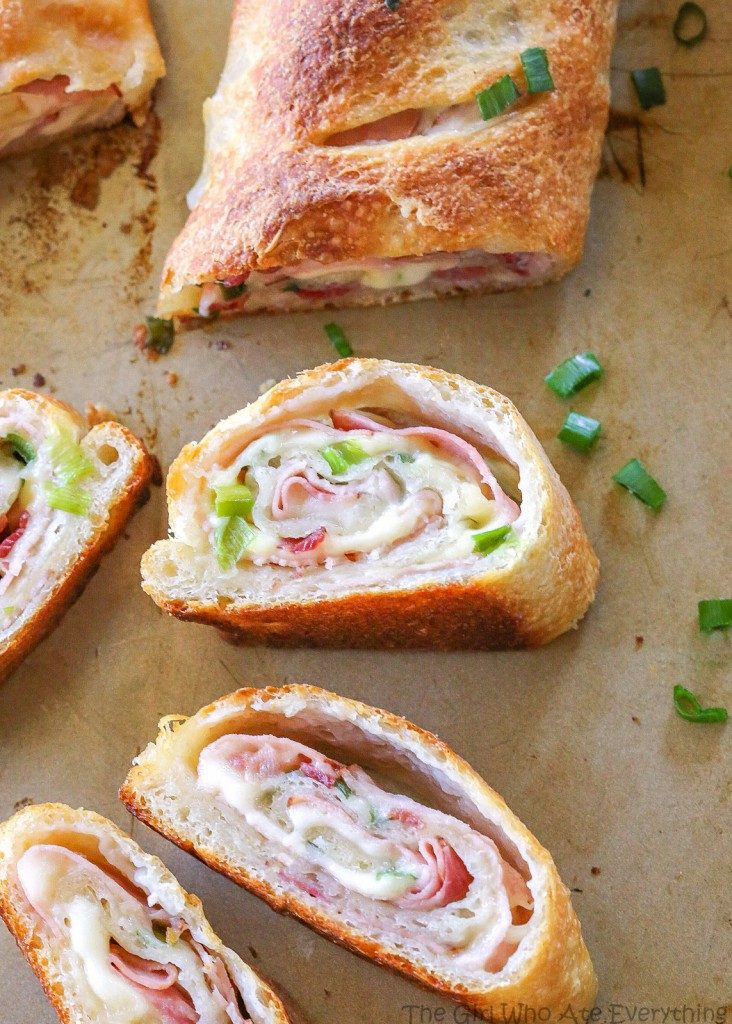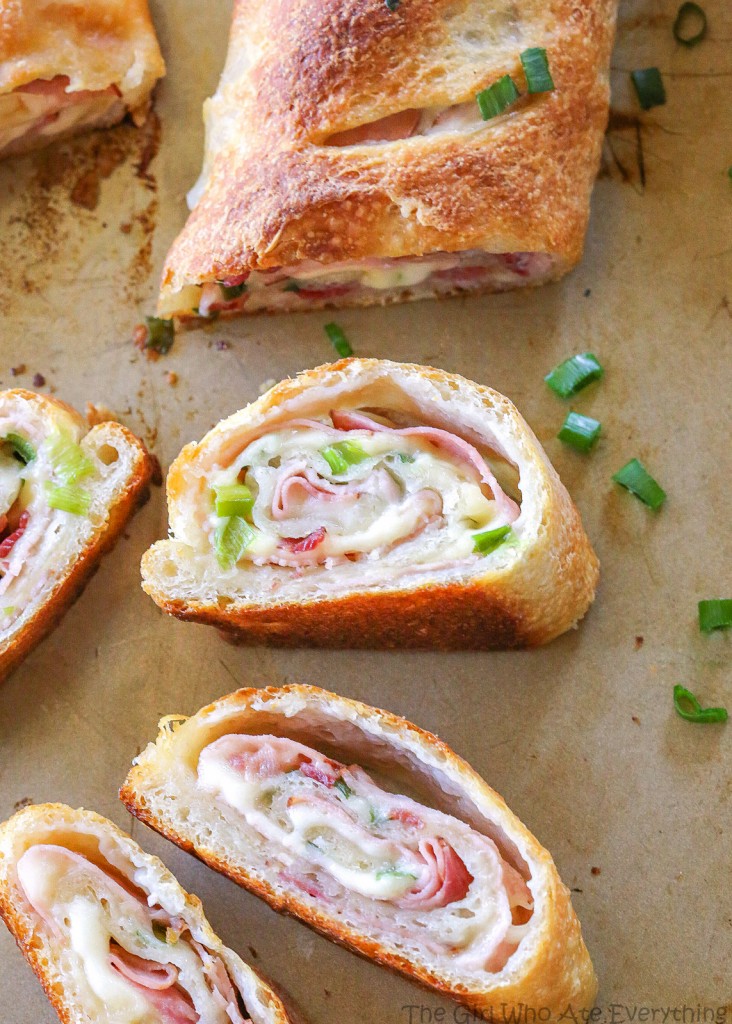 Ham and Swiss Stromboli from The Girl Who Ate Everything
This recipe is so easy and has only 5 ingredients. Since you already have the ham, you only need to buy 4. In addition to the ham, you also add some bacon. Who doesn't love bacon?


Ham & Cheese Ranch Macaroni Salad by Mostly Homemade Mom
Mostly Homemade Mom offers a recipe that will completely transform ham. I have never had ham in macaroni salad and would love to try it. This would make an easy side dish for burgers or hot dogs.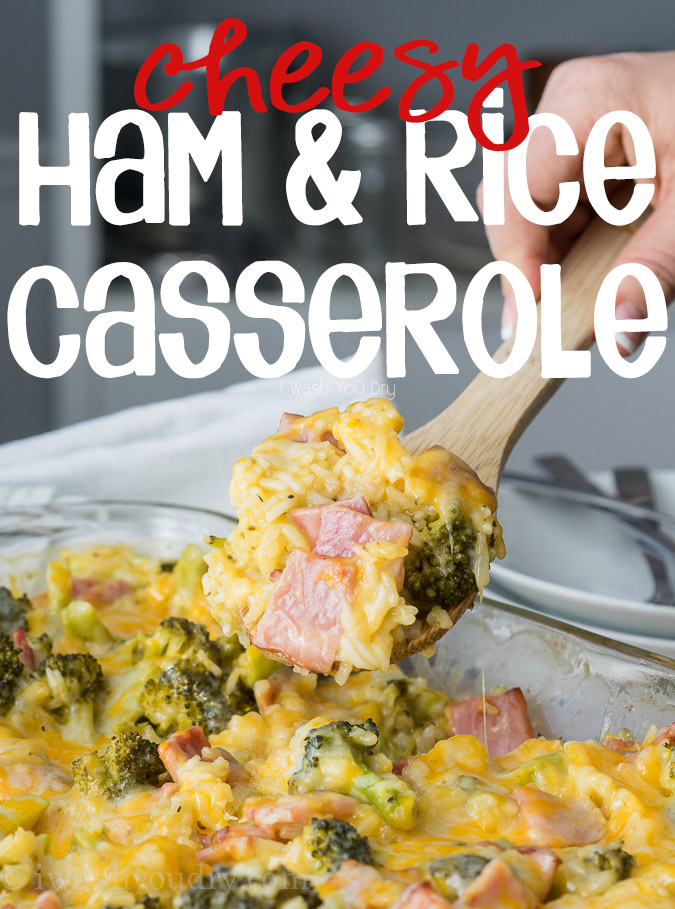 Cheesy Leftover Ham & Rice Casserole by I Wash, You Dry
This is one of those recipes that makes dinner a breeze. You have your meat, cheese, carb, and vegetable all in one casserole. In addition, you can make this one up and freeze it for another night when you aren't sick of eating ham.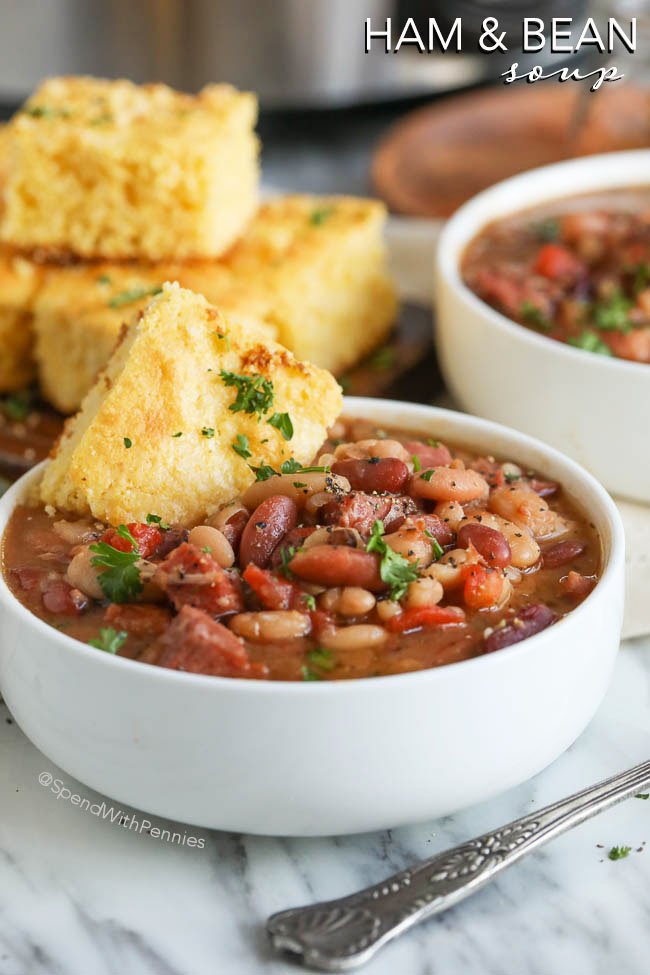 Ham and Bean Soup by Spend with Pennies
This is another comforting slow cooker meal that is so easy to prepare. This would be great for those Spring nights that can still get a little chilly. Not only is this recipe easy, it also costs very little money to make (especially since you already have the ham).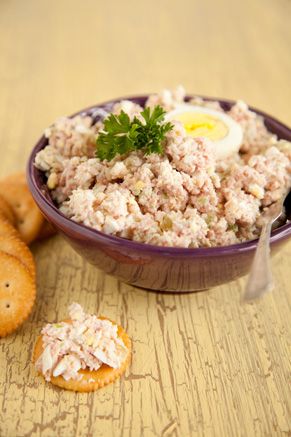 Ham Salad by Food.com (Paula Deen Recipe)
Have you ever had ham salad? This is a highly rated recipe for a well-loved left-over ham use. Ham salad can be used as a sandwich, on it's own, with crackers, pita bread, salad, etc. It can easily be packed to make easy lunches for the week.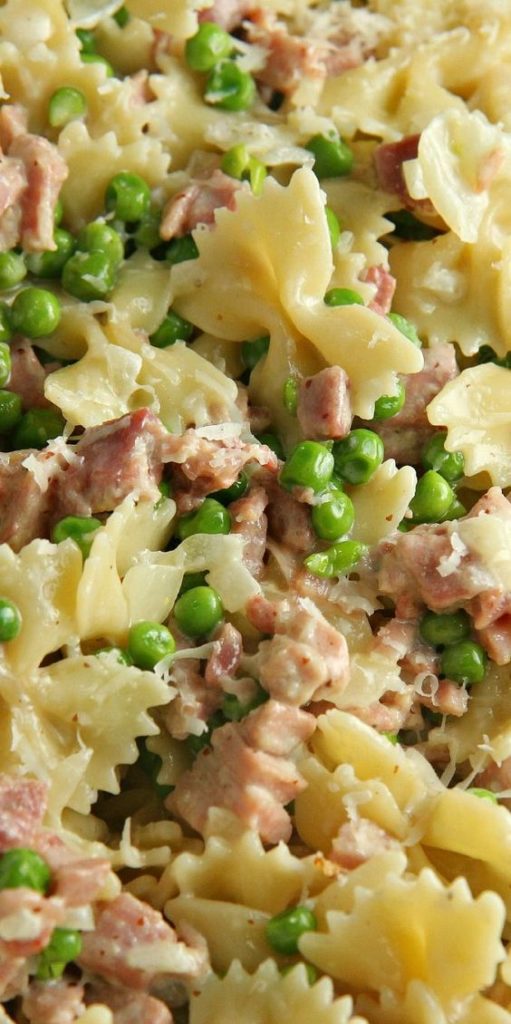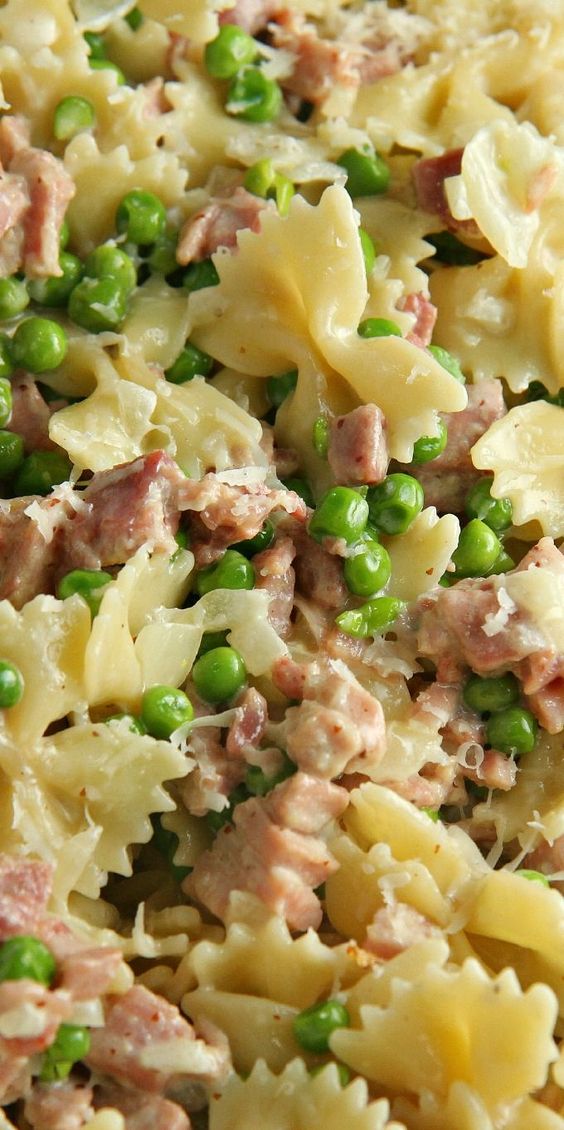 Creamy Pasta with Ham and Peas from A Dish of Daily Life
This dish can be made in 15 minutes or less making it a quick option for dinner after a busy day. In addition to being quick and easy, it's also cheap. You can use any pasta you have on hand in addition to the ham you already have leftover. This pasta recipe transforms the ham. You'll be happy you opted for this instead of another sandwich.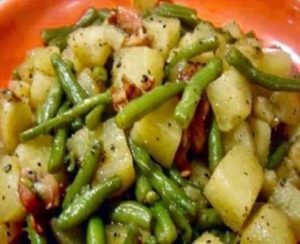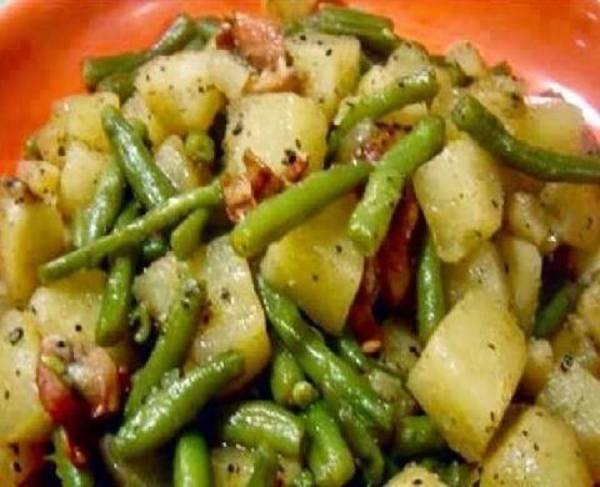 Crockpot Ham, Green Beans, and Potatoes from Just a Pinch Recipes
Did I mention I love crockpot meals? Just a Pinch Recipes has this easy side dish that would work perfectly with a main course of chicken or would even work as a lighter meal without the addition of another meat.
Save
Save
Save
Save
Save
Save
Save