Do you need a Thanksgiving drink to get you through family time this Thanksgiving? Maybe you're having a Friendsgiving and you want to impress your friends with your mixology skills. Or maybe you're just looking for a nonalcoholic drink that's fun for the whole family.
Whatever drink you're in need of this Thanksgiving, we've got you covered. I've got 40 recipes from some of the best bloggers. They're perfect for the fall weather. And I promise there are a lot more options than pumpkin spice.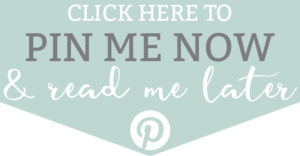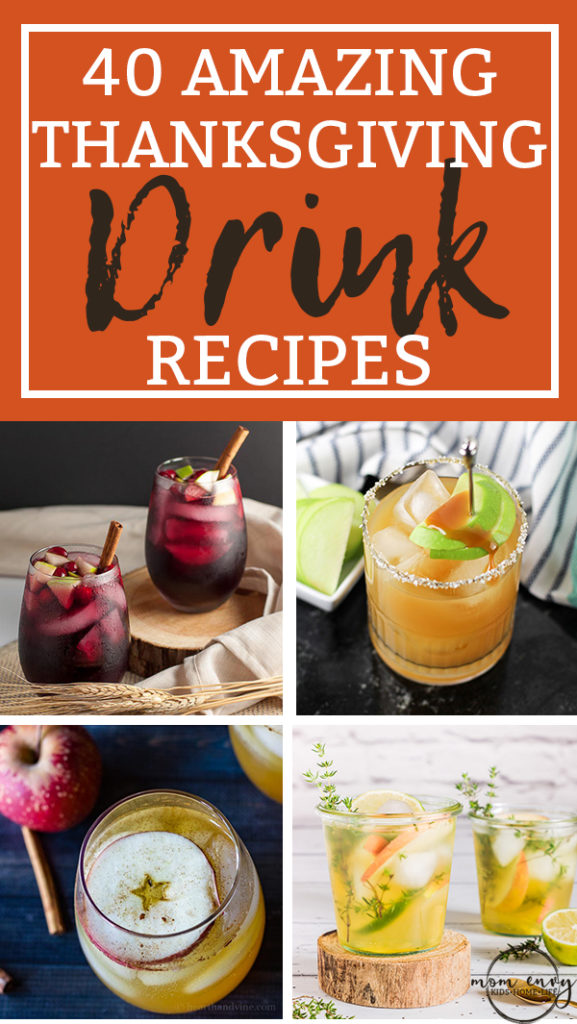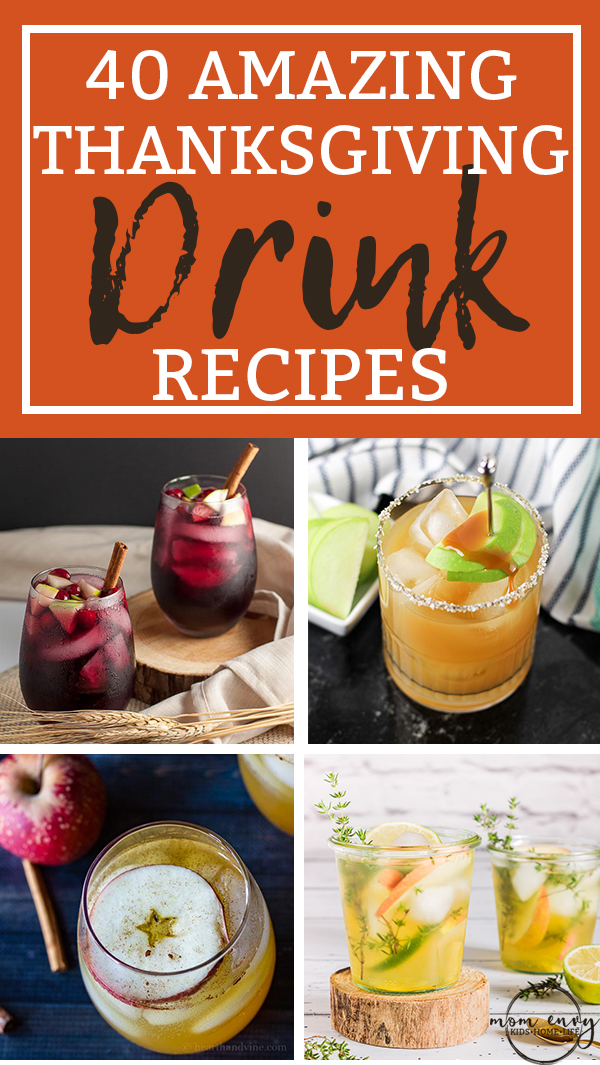 Need some more Thanksgiving recipes?
And don't forget, we've got every recipe you could need for Thanksgiving! Check out the main thread here.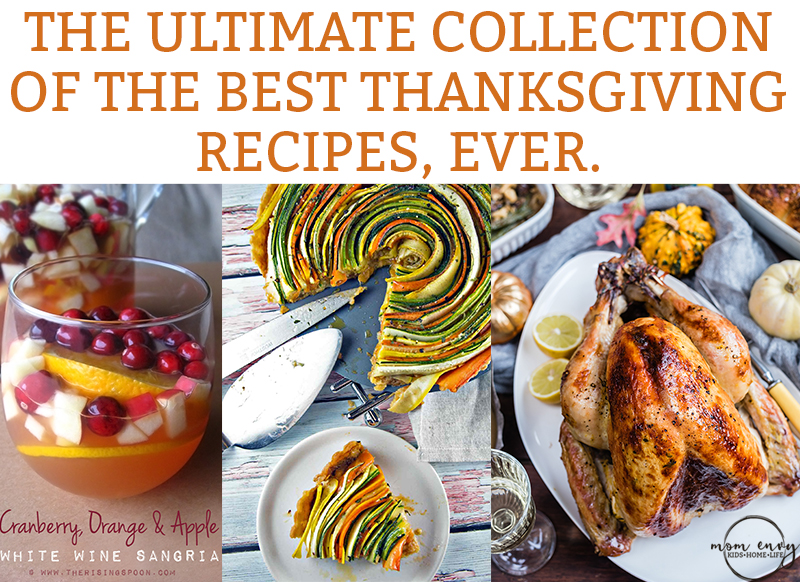 40 Amazing Thanksgiving Drink Recipes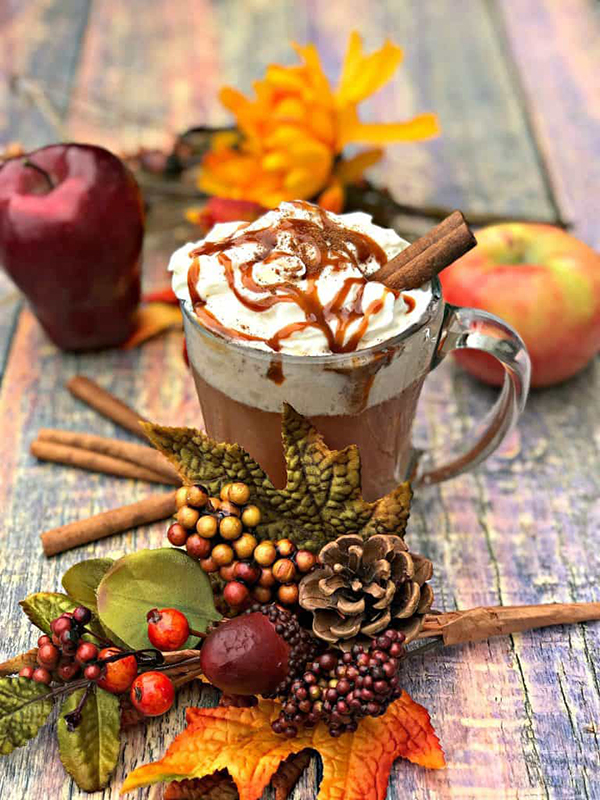 Instant Pot or Slow Cooker Skinny Starbucks Apple Cider from Stay Snatched
Grab that Instant Pot you've been using all year for this delicious alcohol-free drink. Are you a fan of Starbucks' apple cider? You can enjoy it at home and with fewer calories by using this recipe.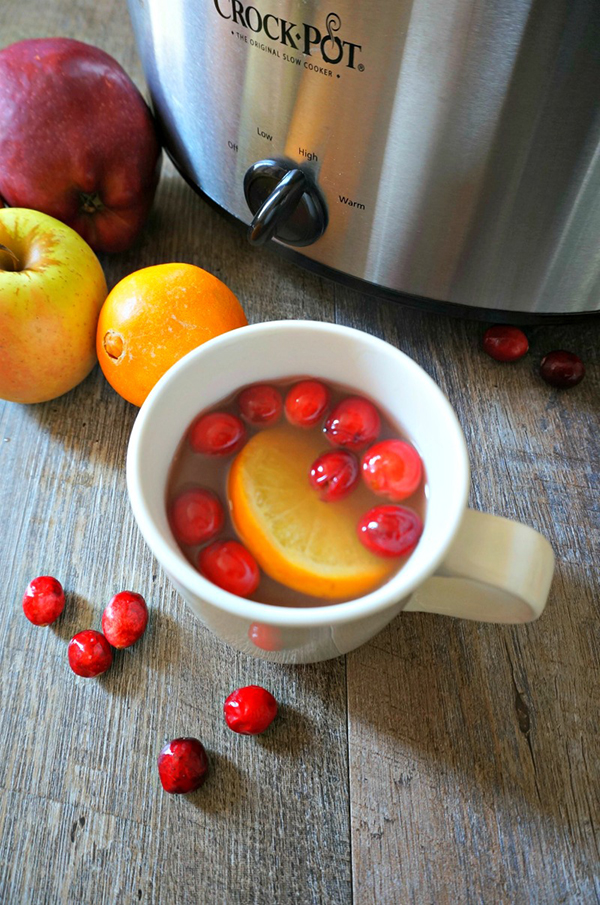 Slow Cooker Mulled Cranberry Apple Cider from A Mind"full" Mom
This is a sweet, warm drink that's perfect for the whole family. Fruit juices simmer with warm fall spices.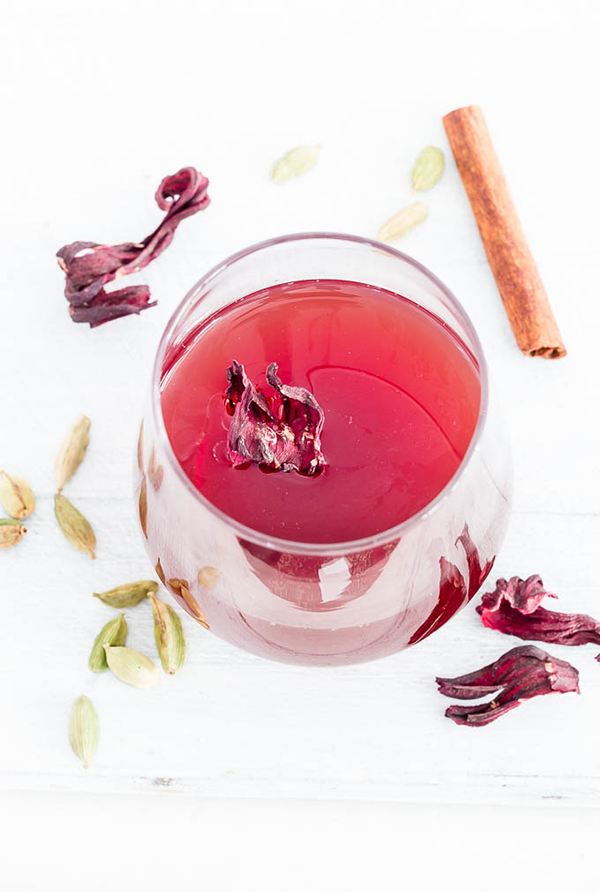 Hibiscus Pomegranate Mulled Tea by Recipes from a Pantry
This drink is so elegant and refined. It has West African flavors that work well for the fall season here in America. Your guests will feel extra special with this tea.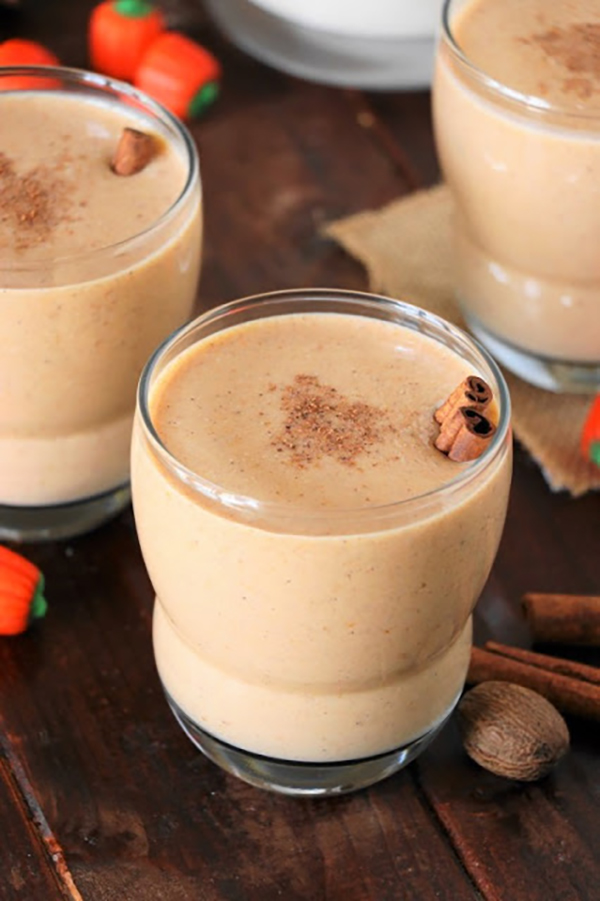 Skinny White Chocolate Pumpkin Nog from The Kitchen is My Playground
Tracey takes classic holiday eggnog and pumpkinfies it for Thanksgiving. And unlike some popular fall pumpkin drinks, she actually uses pumpkin in her recipe. If you're looking for a lighter version of eggnog, click above to check it out.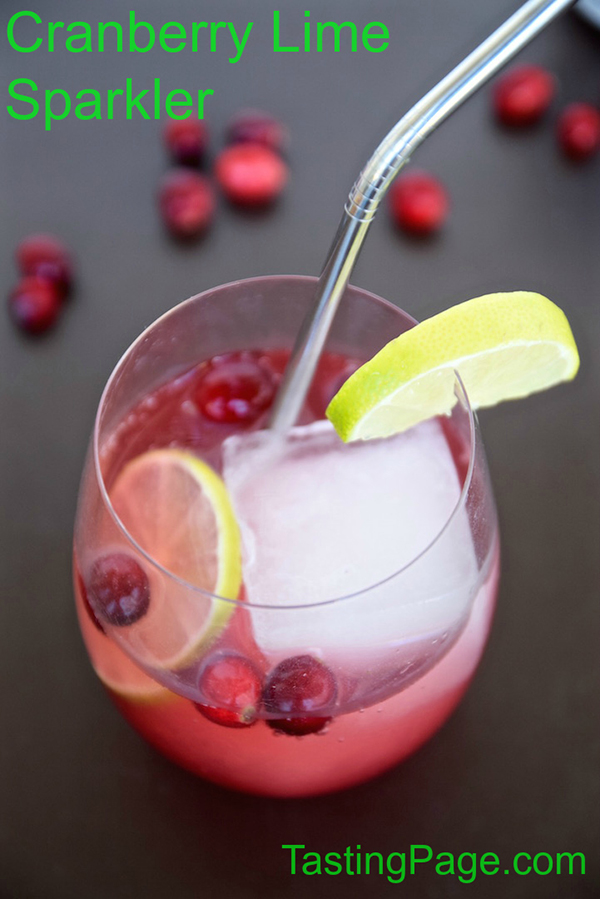 The Tasting Page's Cranberry Lime Sparkler
If you've got some young ones at your Thanksgiving, they'll fell grown up sipping on this cranberry lime sparkler. You can make just one base drink for everyone and then add some liquor to the adults.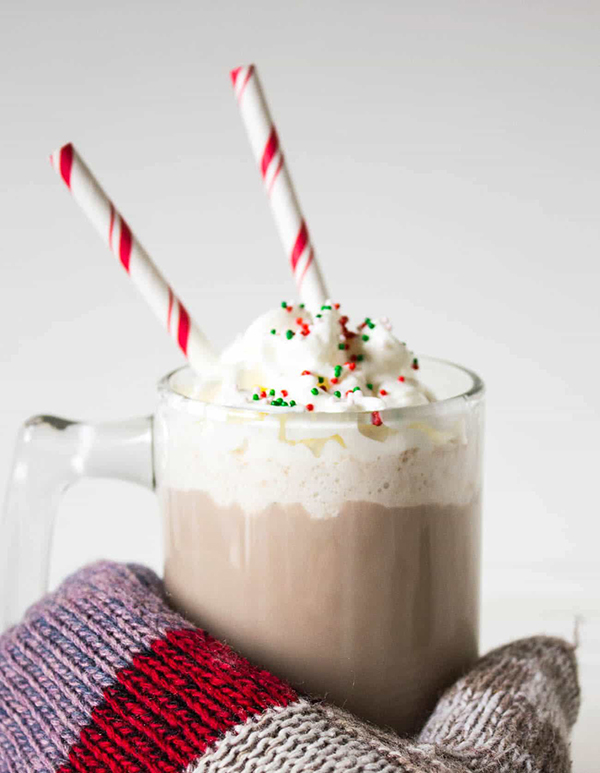 Hot Chocolate from Beyond the Chicken Coop
Hot chocolate will always be a favorite fall and winter drink of mine. This recipe is kid and adult friendly. It's super quick and easy, too.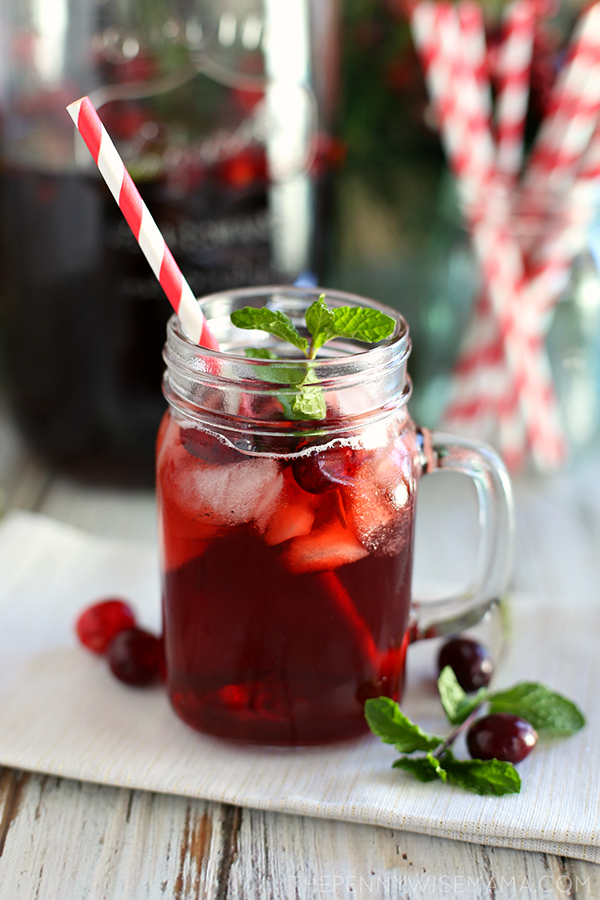 Pennywise Mama's Festive Cranberry Mint Ice Tea
What a beautiful holiday ice tea. It's beautiful deep red color will stand out at your Thanksgiving. It's non-alcoholic so it can be enjoyed by all of your guests.
Cranberry Orange Cider from Persnickety Plates
Your family and friends can enjoy this drink in about 15 minutes. If you want to make it ahead, you can make it and then leave it in a crock pot so that it's ready to serve.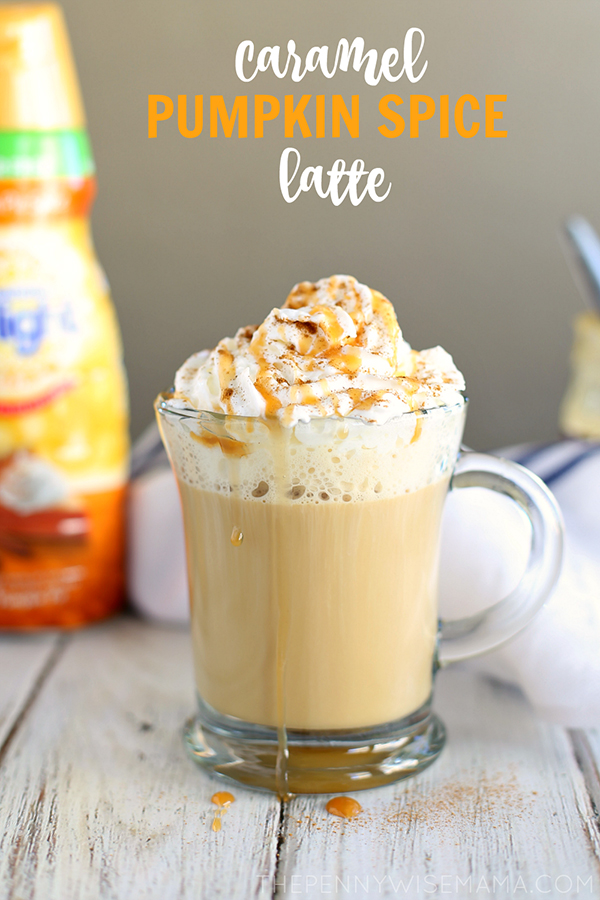 Caramel Pumpkin Spice Latte from Pennywise Mama
Looking to enjoy this fall favorite for a fraction of the cost? You can make a PSL at home in your PJs without having to run out to your favorite coffee shop.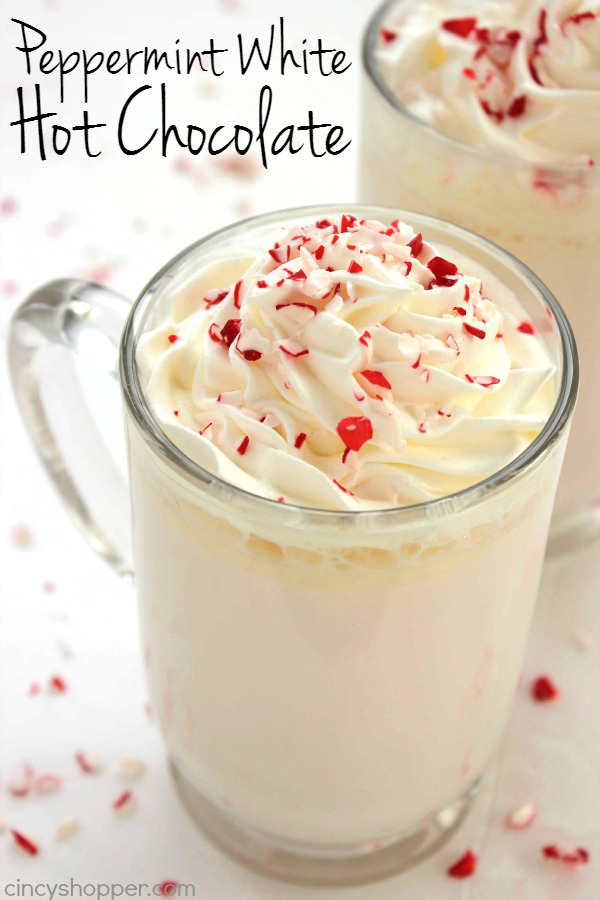 Cincy Shopper's White Peppermint Hot Chocolate
I love this fun take on hot chocolate. It takes white chocolate and pairs it with peppermint which is a classic winter combination. Plus, it's so colorful and fun.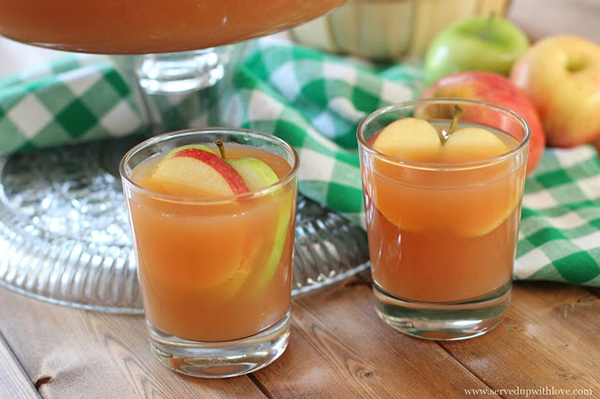 Autumn Harvest Punch from Served Up with Love
Although this drink is alcohol-free, it's totally elegant with the addition of the apple slices. It's a sweet and fruity fall drink that will make guests, big and small, happy.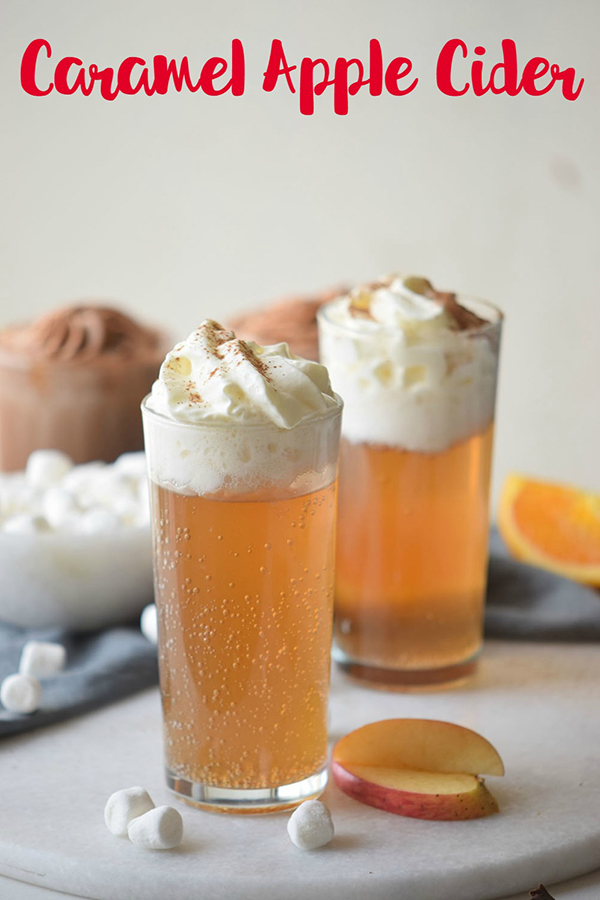 Bubbly Caramel Apple Cider from Moms Who Save
I love that Teresa creates her apple cider completely from scratch for this recipe. It's full of warm fall spices and sweet fruits. It definitely amps up traditional apple cider.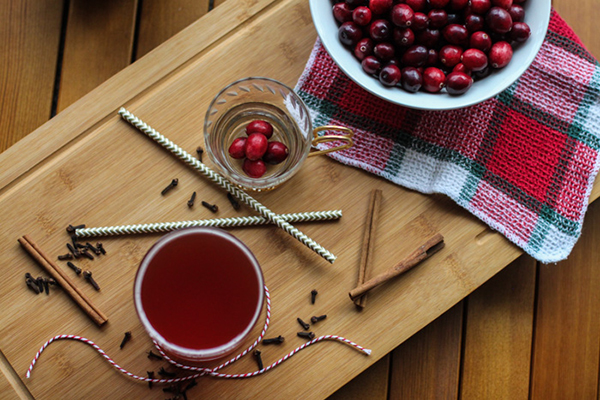 Cranberry Spice Kombucha from The Wild Gut
Matt and Alana infuse fall flavors into this kombucha. The process is a little longer than the other drinks on this list, but it's totally worth the extra effort.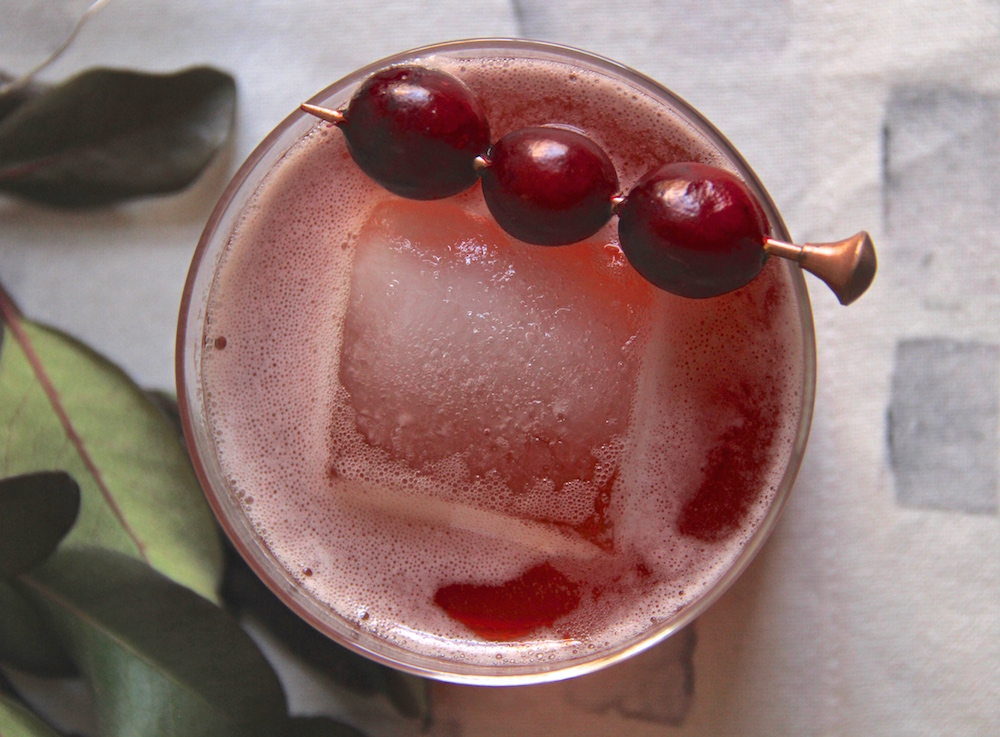 The Shared Sip's Holiday Cranberry Boulevardier
Now, this cocktail takes a little extra effort to track down some of the ingredients. But, it's ingredients are high quality which will in turn make for a high quality drink.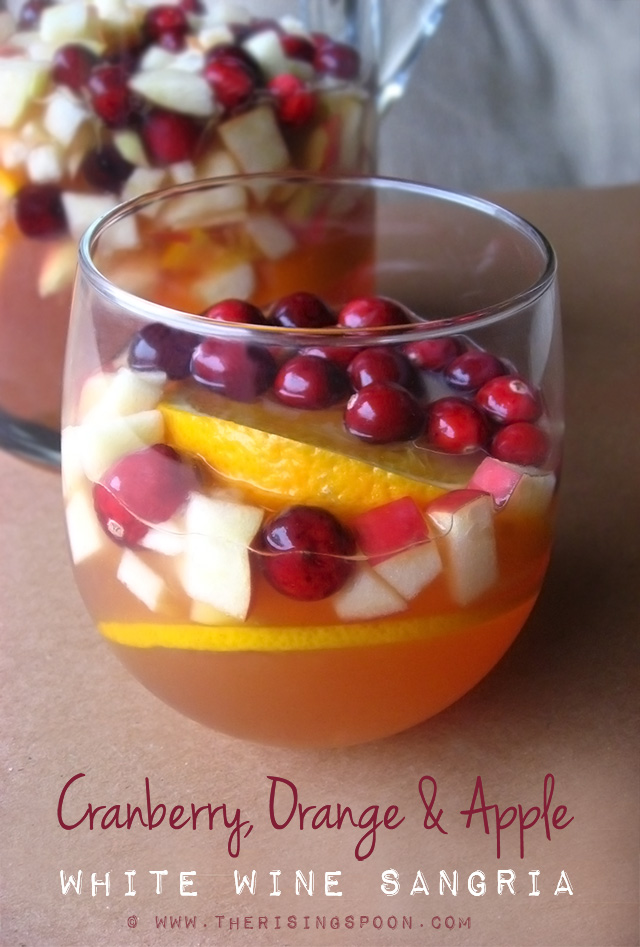 Cranberry, Orange, and Apple White Wine Sangria from the Rising Spoon
Sangria is such a great drink to make for Thanksgiving because it's best served after it's sat overnight. Plus, it's full of amazing fall flavors.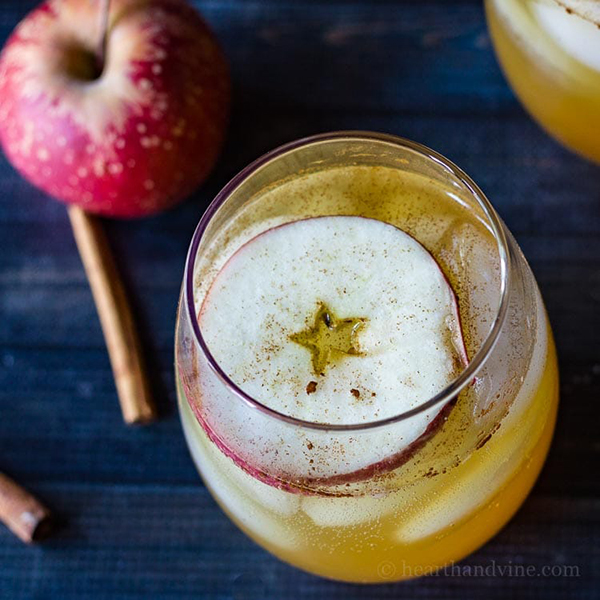 Apple Cider Cocktail from Hearth and Vine
If you're going to make this drink, going the extra mile and making the apple slices is totally worth it for this presentation. This is the perfect adult version of one of your favorite childhood drinks.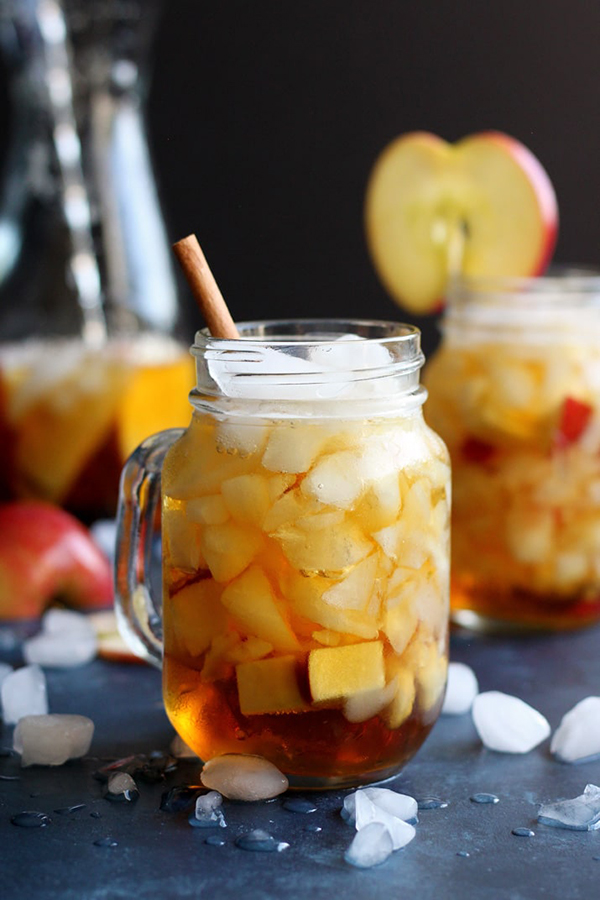 Easy Apple Pimm's Cup Cocktail Recipe from Sugar and Soul Company
I love that Rebecca uses sparkling apple cider for her apple twist on a classic Pimm's Cup. Pimm's No 1 is gin based and makes a great base for cocktails.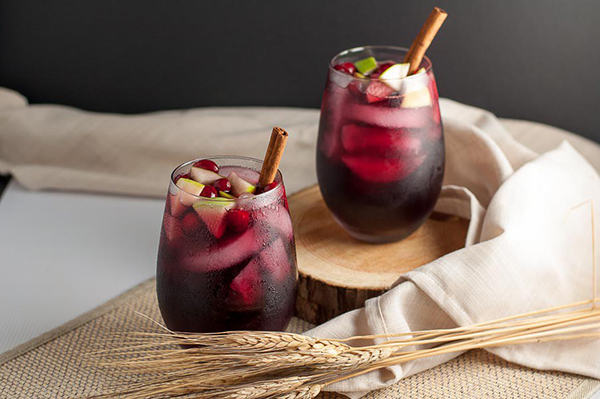 Cranberry Apple Cider Sangria from Flavour and Savour
Elaine makes a mean sangria – look how beautiful it is? It's the perfect mix between sweet and tart and is perfect for a crowd.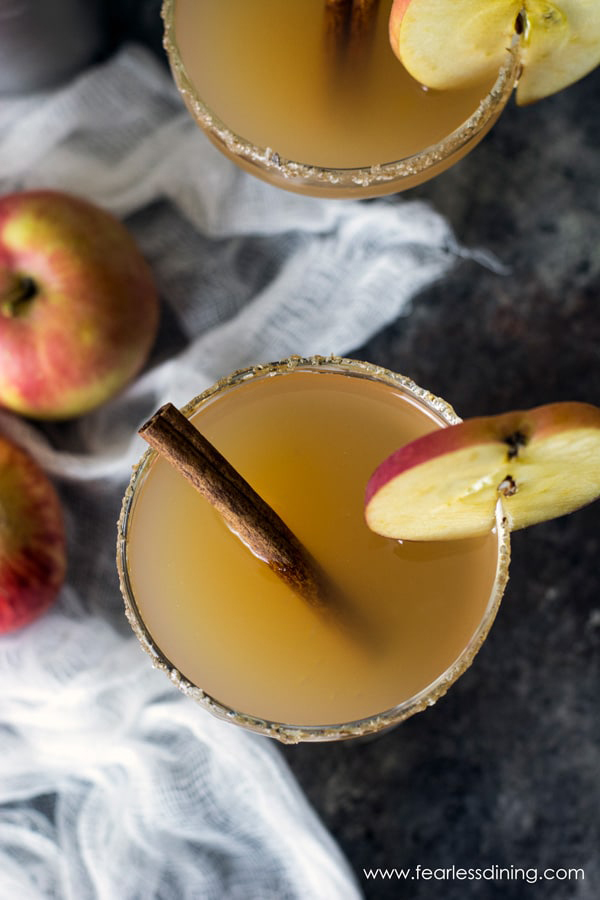 Cinnamon Bourbon Apple Cider from Fearless Dining
This drink pairs cider with bourbon and the warmth of vanilla and cinnamon. This would pair perfectly with dinner.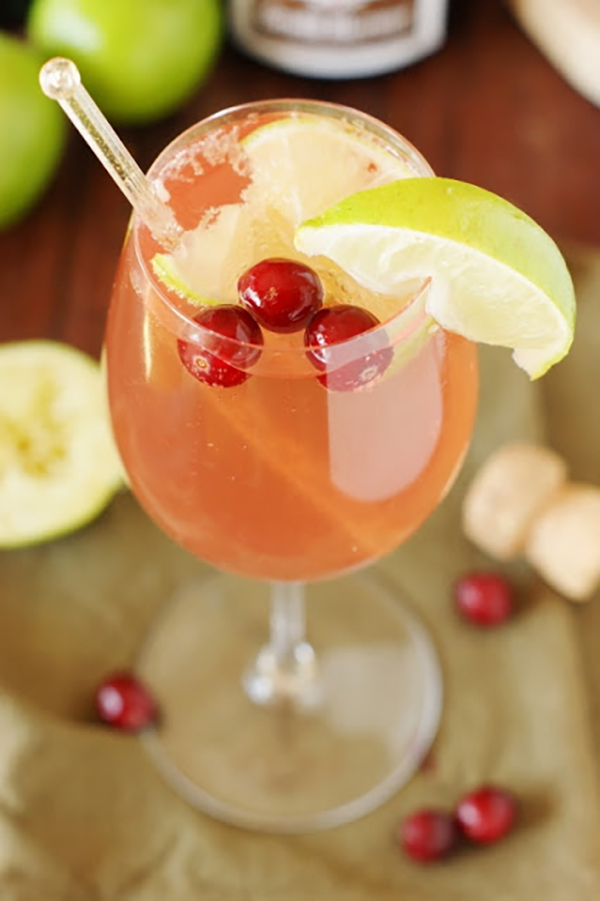 Sparkling Cosmopolitan from The Kitchen is my Playground
This famous drink gets a bubbly twist making in this drink recipe. It would be a fun cocktail to serve at a friendsgiving.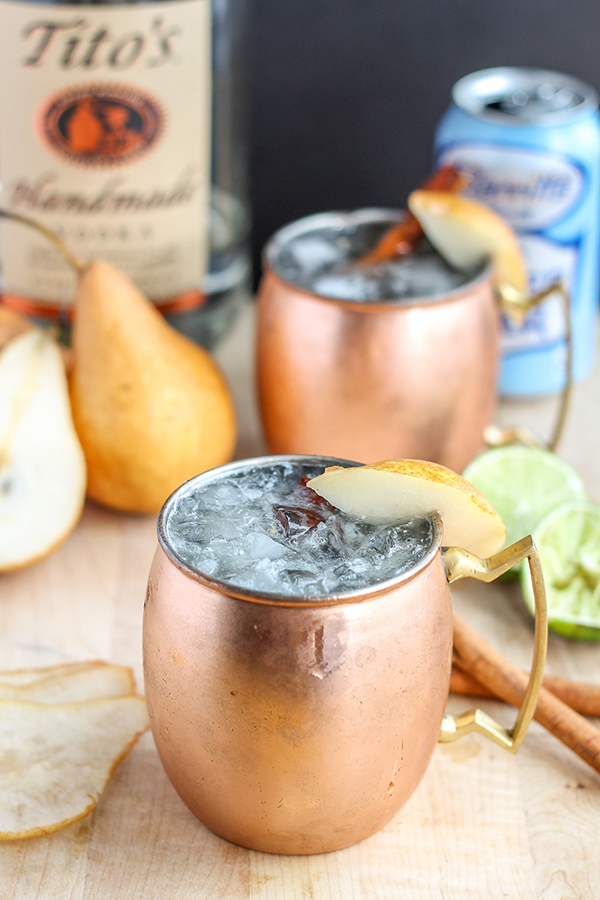 Spiced Pear Moscow Mule from Strawberry Blondie Kitchen
I love how Megan has given this classic drink a fruity update with the addition of pear juice. The pear is kicked up a notch with beloved fall spices.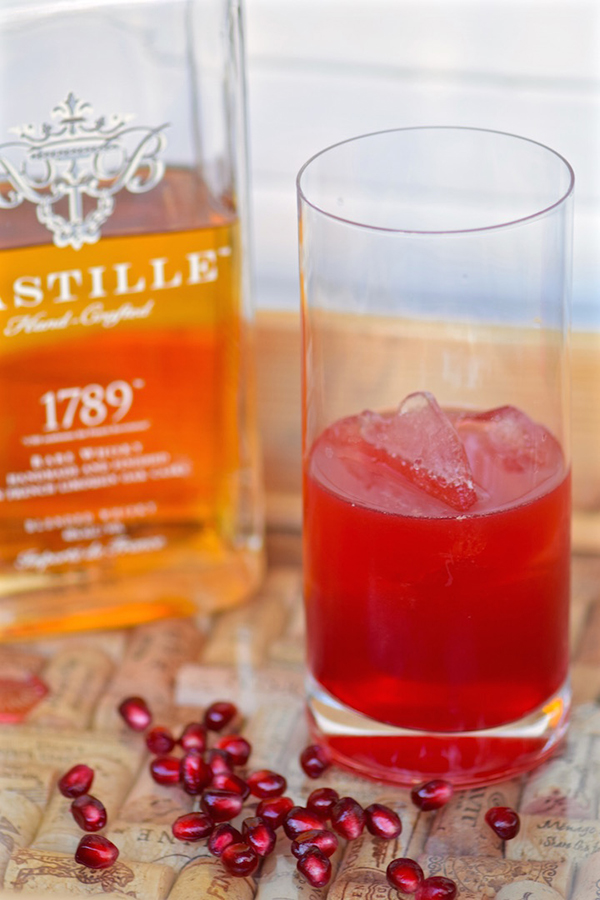 Pomegranate Whisky Cocktail from Tasting Page
This drink is French-inspired. It has a hint of citrus and in addition to the sweet pomegranate.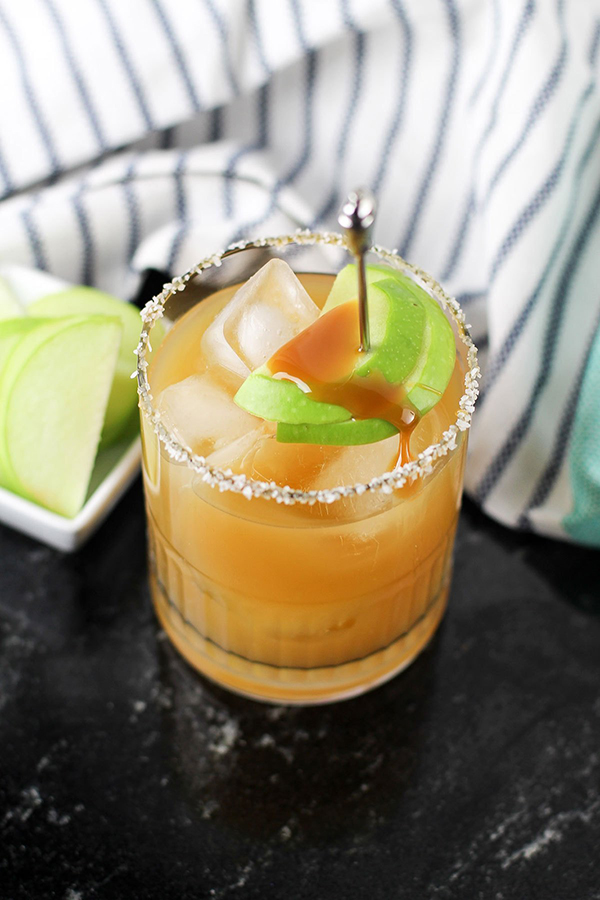 Salted Caramel Apple Cocktail from Shrimp Salad Circus
I have to admit, this is one of the prettiest cocktails I have seen. It is so inviting and makes me want to head into my kitchen pronto to make it. If you love caramel apples, you'll definitely want to check out Lindsay's recipe.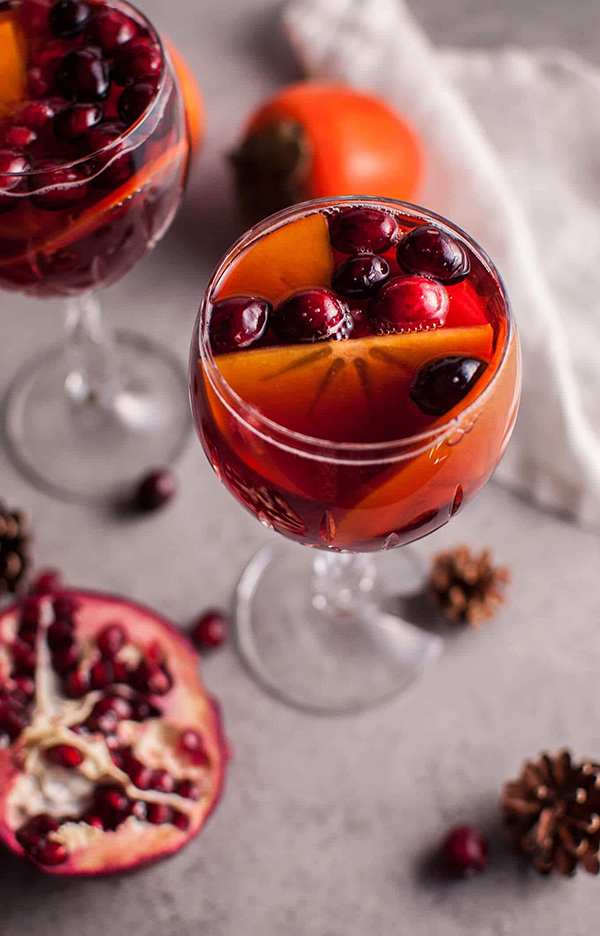 Pomegranate and Persimmon Winter Sangria from Salt and Lavender
This refreshing punch-link drink from Salt and Lavender is sure to be a crowd favorite. It's unique with the addition of persimmons and crème de cassis. Sangria's are great for large groups and you can make it a night ahead.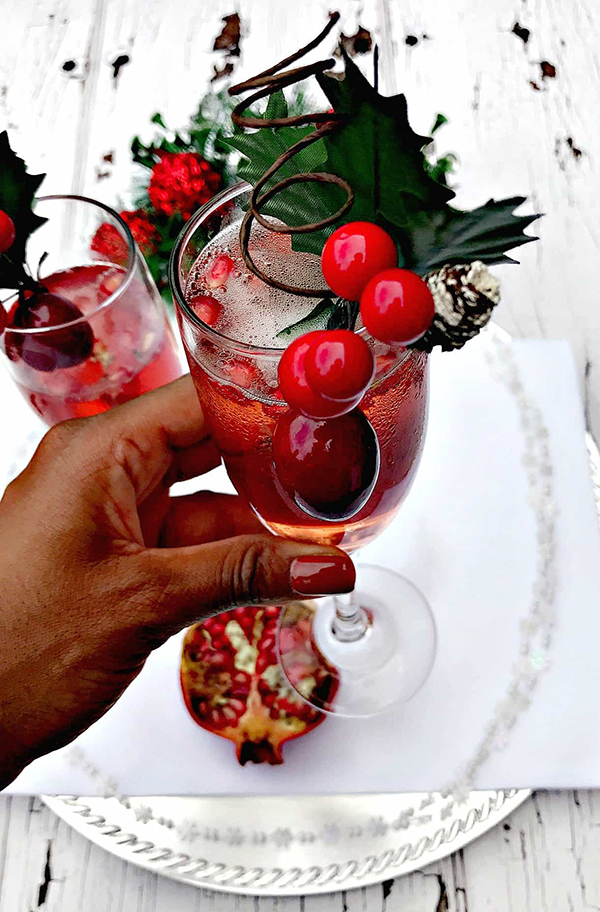 Pomegranate Holiday Mimosas from Stay Snatched
Are you hosting a Thanksgiving brunch this year? This mimosa would be a great start to any Thanksgiving day.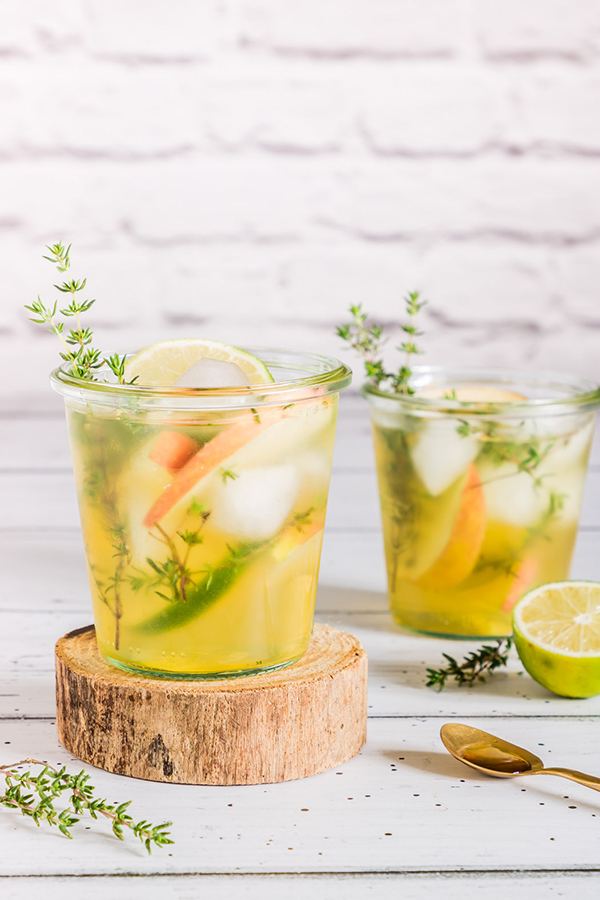 Maple Apple Whisky Sour from Recipes from a Pantry
While this cocktail looks complicated, it's actually simple to put together. It's a fall twist on a classic.While you don't need to add the garnishes, it makes this drink a total show stopper.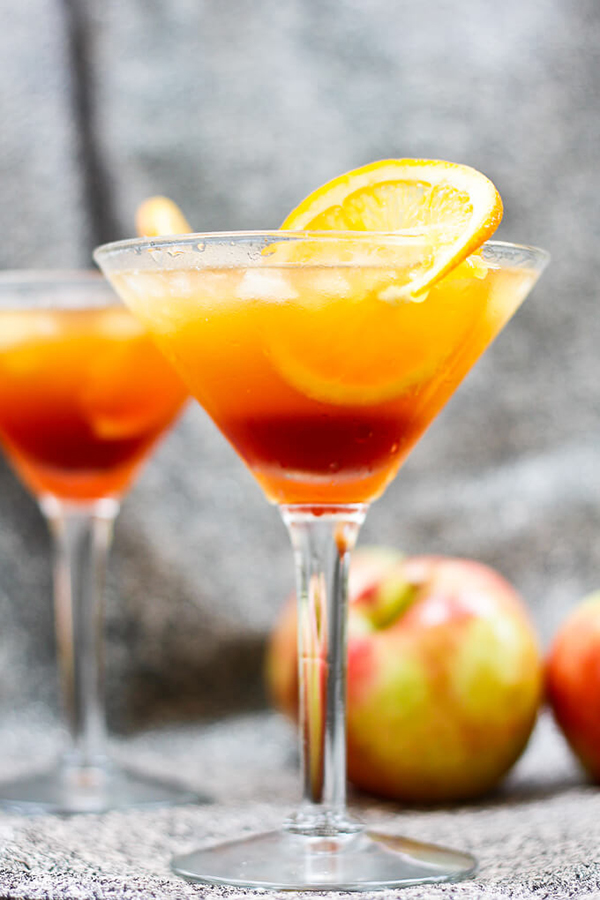 Apple Cider Kentucky Sunrise from Champagne Tastes
If you're looking for a southern twist on an old favorite, definitely check out Sarah's recipe for her Kentucky Sunrise. Can you tell what drink it's inspired by? The Tequila Sunrise of course.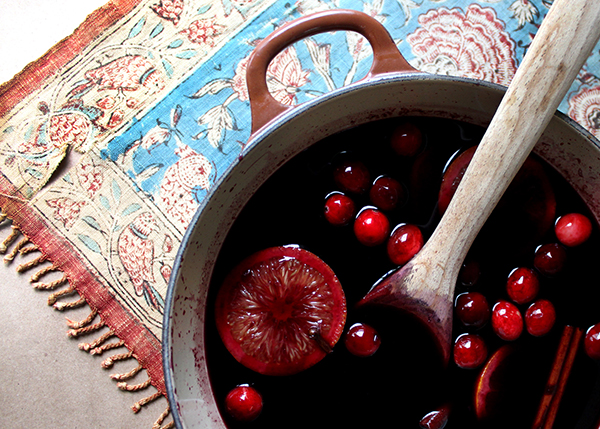 Mulled Wine from Tag and Tibby
What better to warm up on a cold Thanksgiving day than with some mulled wine? (Even if it's not warm where you are, you'll still love this warm drink). It's so easy to throw it together – you literally place all of the ingredients into a dutch oven.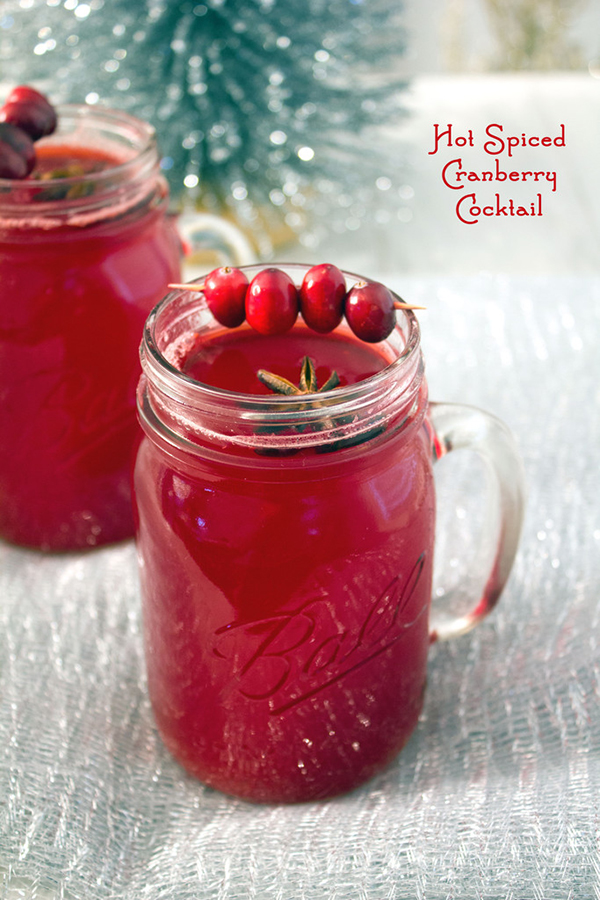 Hot Spiced Cranberry Cocktail from We Are Not Martha
This recipe takes fresh cranberries and cooks them down to make the base for this delicious warm drink. Cloves, anise, and cinnamon, spice things up. This drink will definitely keep your guests warm.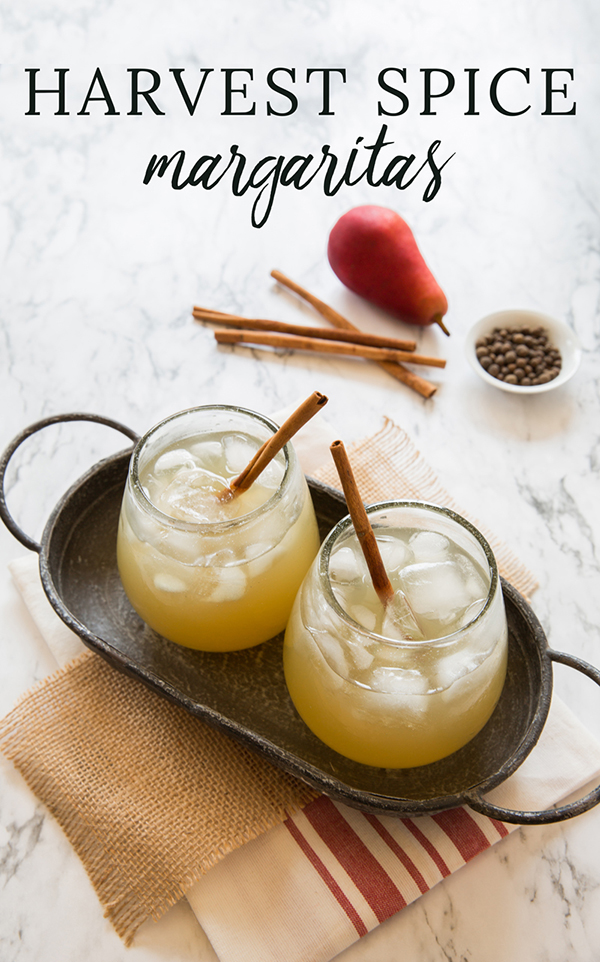 Harvest Spice Margaritas from Such the Spot
Margaritas are often times thought of as a summer drink. This version will make margarita lovers happy in the fall with the addition of fall spices and pear liqueur.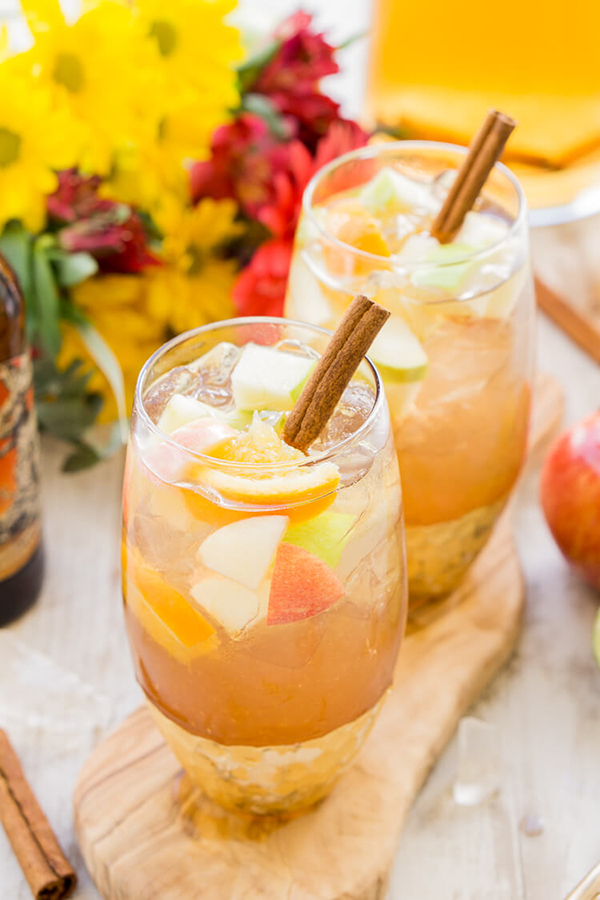 Hard Apple Cider Sangria from Sugar and Soul Co
This sangria is full of fall fruits and flavors. It's made extra special with the addition of sparkling rose right at the end to add a little bubble action.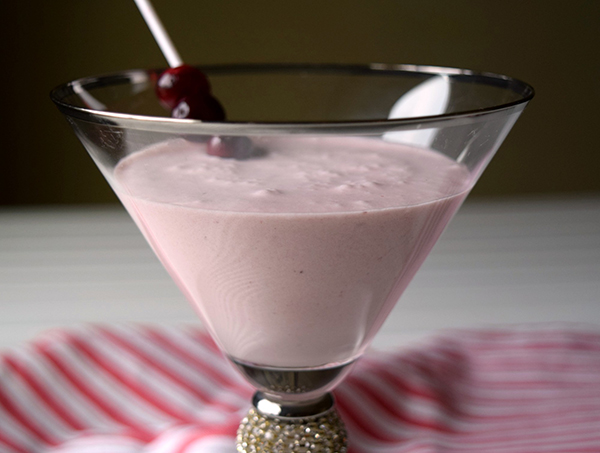 Cranberry Cheesecake Martini from Who Needs a Cape?
If you want dessert in a glass, this recipe will hit the spot. This decadent and creamy martini has a secret ingredient to give it it's creamy dessert-like goodness.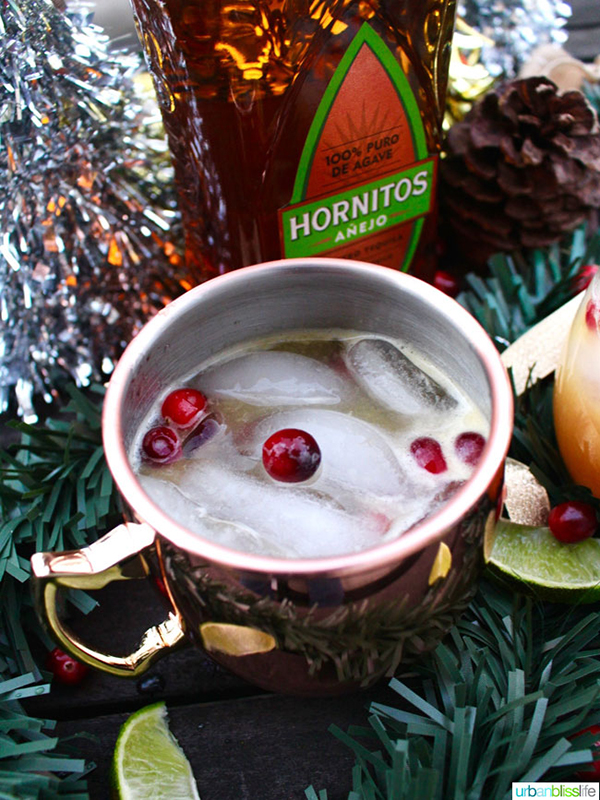 Cranberry Mule-Ritas from Urban Bliss Life
Moscow Mules meet Margaritas in this tasty holiday-themed cocktail. It's slightly sweet with a hint of toasted vanilla from the tequila.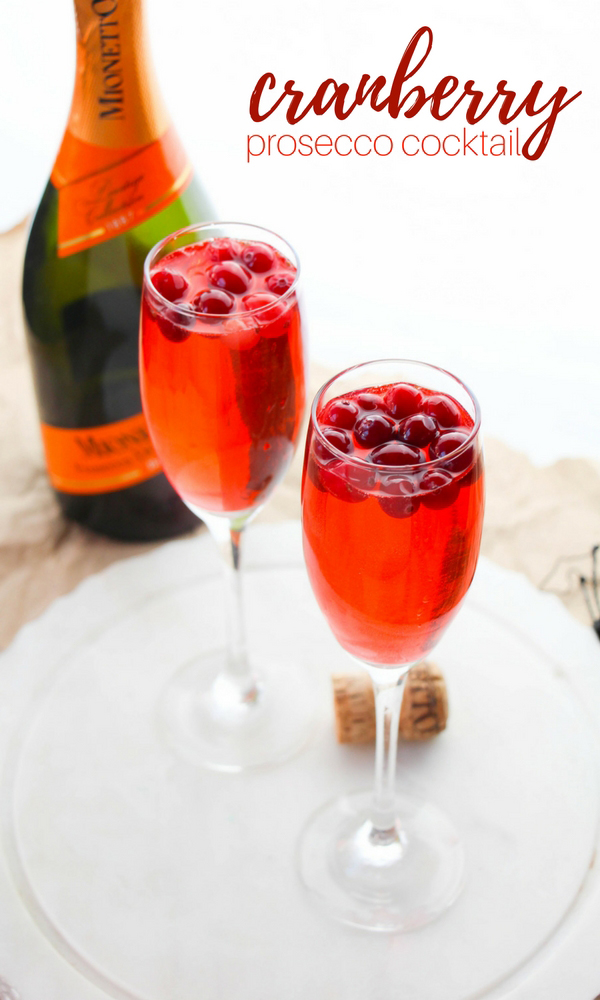 Cranberry Prosecco Cocktail from Sugar, Spice, & Glitter
Toast your guests this Thanksgiving with this festive drink from Sugar, Spice, and Glitter. It's super easy to put together and can be made to serve a crowd.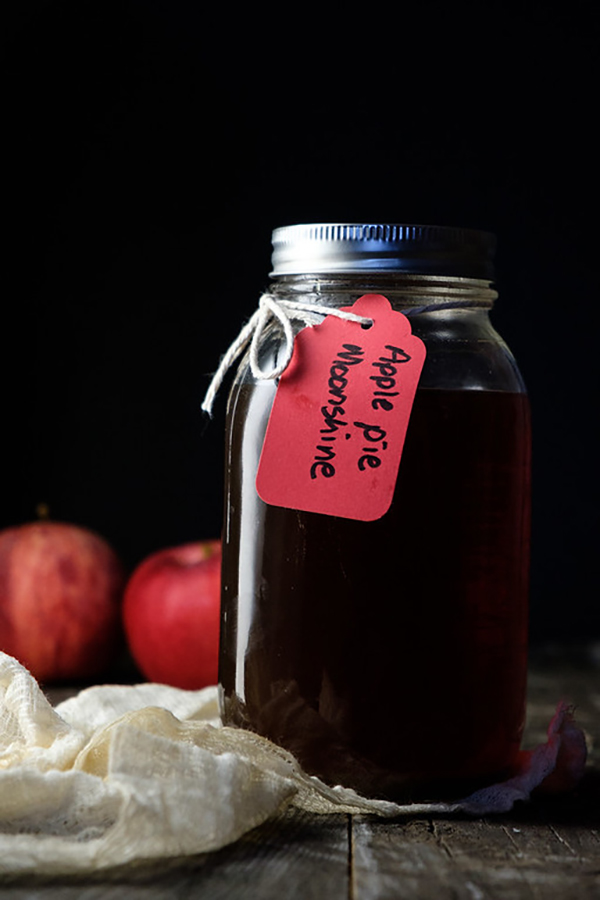 Apple Pie Moonshine from Sidewalk Shoes
You can make your own flavored moonshine at home with this recipe. It's a fun rustic recipe that will make your guests feel like they're back in older times.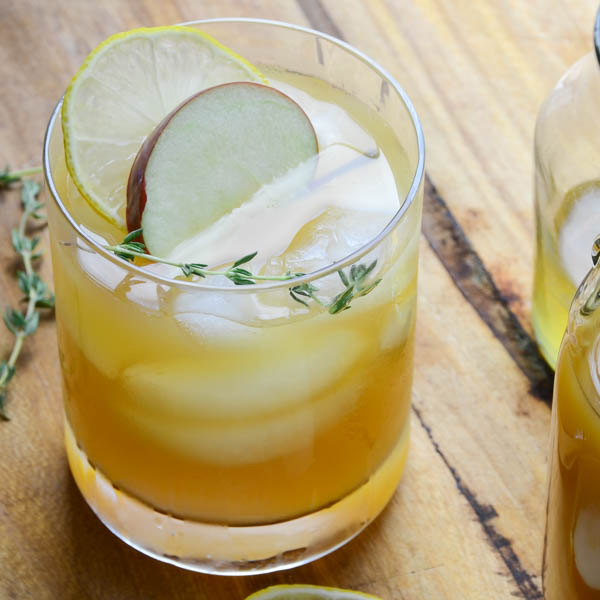 Garlic and Zest's Bourbon Cider Punch
Thyme simple syrup makes this drink extra special. It's unique and definitely a grown up version of punch.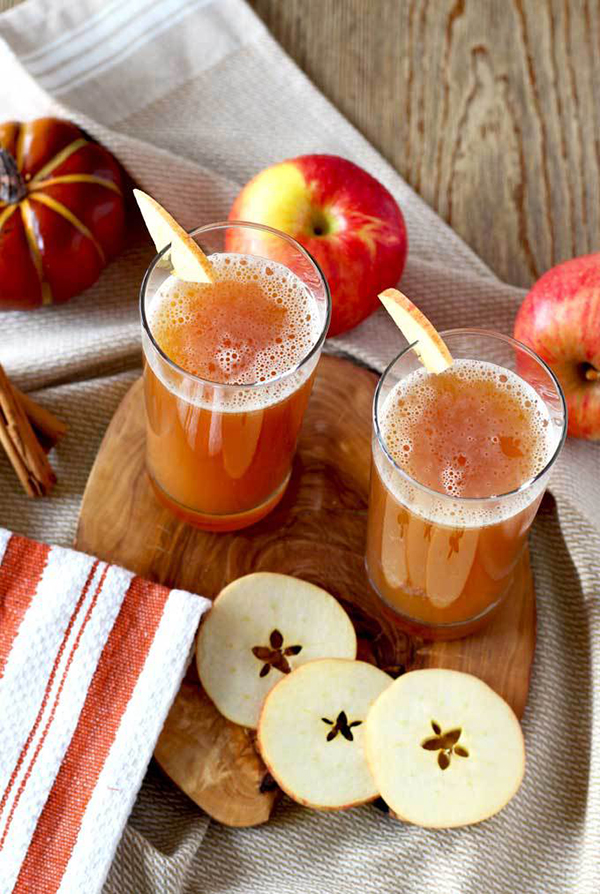 Harvest Shandy from Lemon Blossoms
Kathy combines apples, spices, and pumpkin beer to make this delicious beer cocktail. This is one of those drinks that screams fall and it's sure to make your pumpkin beer-loving family super happy.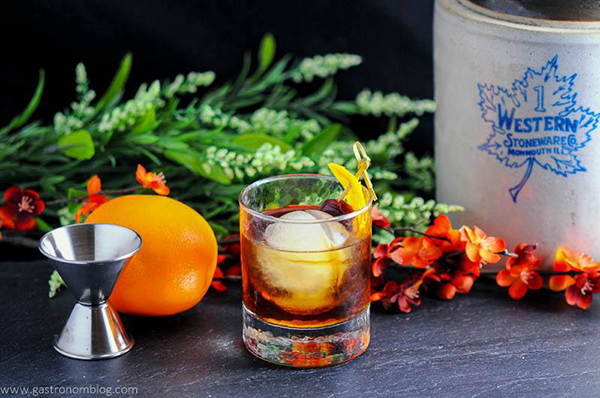 The Gastronom's Maple Old Fashioned
This fall twist on a classic is sure to make you look like a true mixologist. Isn't it a stylish looking drink?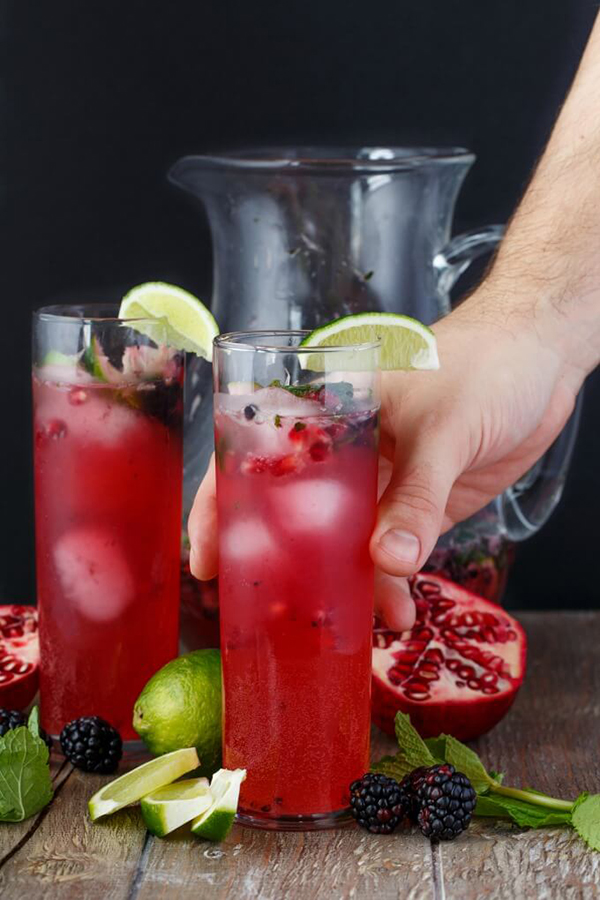 Pomegranate Blackberry Mojitos from The Cookie Writer
This is one of those drinks I know my sister would love (she's an avid mojito drinker). When summer ends turn in your pineapple mojitos for this beautiful fall version.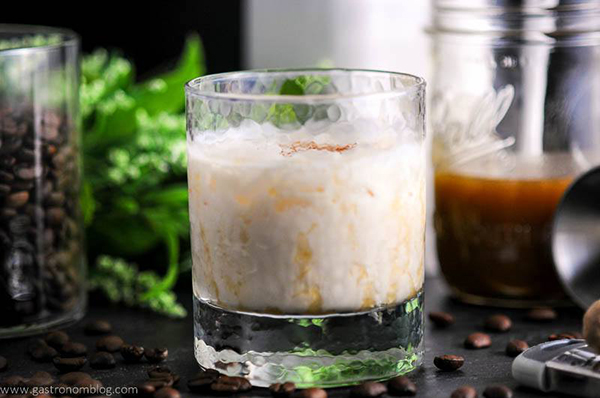 The Gastronom's Salted Bourbon Butterscotch White Russian
This sweet and salty white Russian will make you feel like you're drinking your dessert. It's rich and creamy and oh so delicious.