I don't know about you, but there are many days where I just don't feel like cooking. Carry-out is an easy back-up but isn't possible for everyone (and can get quite expensive).
For most people, they would grab a phone and call for a pizza. Where my husband and I live, we don't have places that will deliver food to our house. Our nearest fast food place is a 15-minute drive. So on nights when I don't feel like cooking, take-out isn't an easy option for us.
As an Amazon Associate, I earn from qualifying purchases. Click here to read more.
Due to our location and my habit of not wanting to cook, I have come up with a list of backup lazy meals. When I meal plan, I plan out two full weeks of meals. I always include at least 2 easy meals so that I can use them on a day when I don't feel like cooking (sometimes I rearrange my meal plan to do this – it's not big deal since I already have the ingredients on hand).

These meals can be a fall-back for you. If you remember to keep the ingredients on hand, you'll be ready to go when you've had one of those days. Now, understand that these are not fancy meals and they aren't the healthiest options out there. But sometimes you just don't feel like Momming/Dadding.
No surprise most of these involve your crock pot. We love our crockpot. Although, I kinda want to trade it in for this fancy one or an Instantpot. Instant Pots have become so popular and surprisingly we have yet to get one.
Do you have an Instantpot? Do you make any quick meals in it? I'd love to hear some of your favorite "lazy" meals?
Now, if you really don't feel like cooking, you can always say you're having cereal night and let everyone eat cereal and pair it with some fruit (your kids will actually love you for this).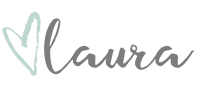 Quick and Easy Dinners aka "Lazy" Meals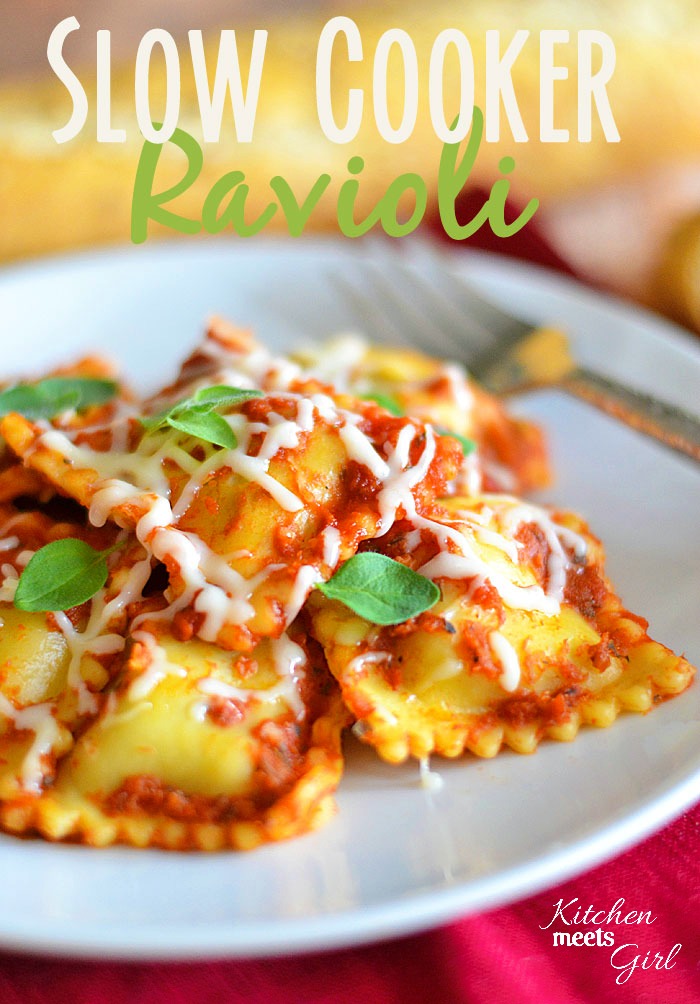 Slow-Cooker Ravioli from Kitchen Meets Girl
There is no simpler meal. Frozen ravioli, sauce, and cheese. Don't feel like cooking up a veggie? Add some frozen spinach into the crock-pot.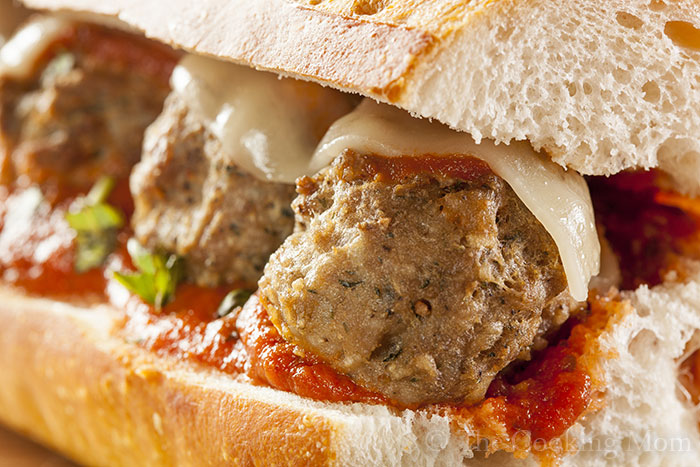 Meatball Subs from The Cooking Mom
Simply serve with a salad or frozen or canned (yes, I said it) vegetable. Sometimes if I have a little bit of more energy, I will make the rolls extra special by buttering one side, sprinkling them with garlic powder, onion powder, Italian seasoning, and parmesan cheese. This makes the roll similar to a garlic bread. You can use fresh or frozen rolls that have been thawed and then baked to crisp them up. This is a great recipe because you can use any type of meatball you like – ground beef, turkey, vegetarian, etc.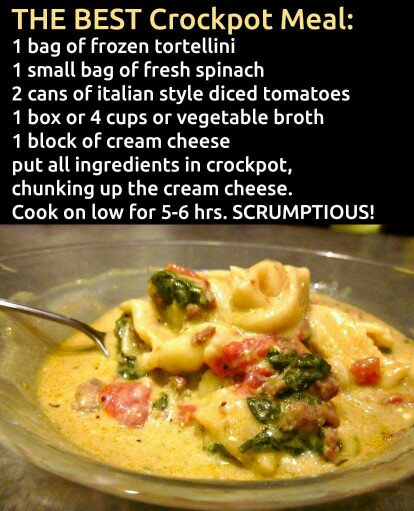 Tortellini Soup (from Pinterest)
Please if you are the owner of this image and recipe, let me know so that I can give you credit. I searched everywhere and could only find the image on Pinterest. This is another one of our favorite meals and it actually makes a great meal to take to someone in need. Just pour it all into the crockpot and stir every once in a while and you're done. It's so easy. Sometimes if I am feeling a little less lazy, I will add some cooked ground Italian sausage.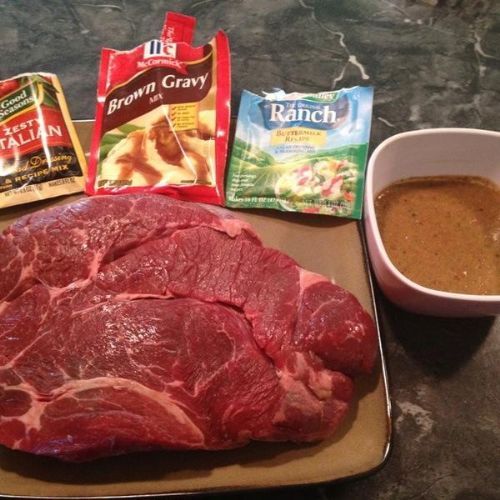 3 Packet Roast from AllRecipes.com (and all over Pinterest)
This is our favorite easy meal – it's perfect for a cold winter's night. I was surprised at how good this roast was considering it is only 4 ingredients. We both agreed that it is nice enough that it could even be used when having guests over. Many people on Pinterest have commented that they've added diced red potatoes (no need to peel) and baby carrots to make this recipe a full meal. When we want to make it as a lazy meal, we just add a veggie side and some sort of bread.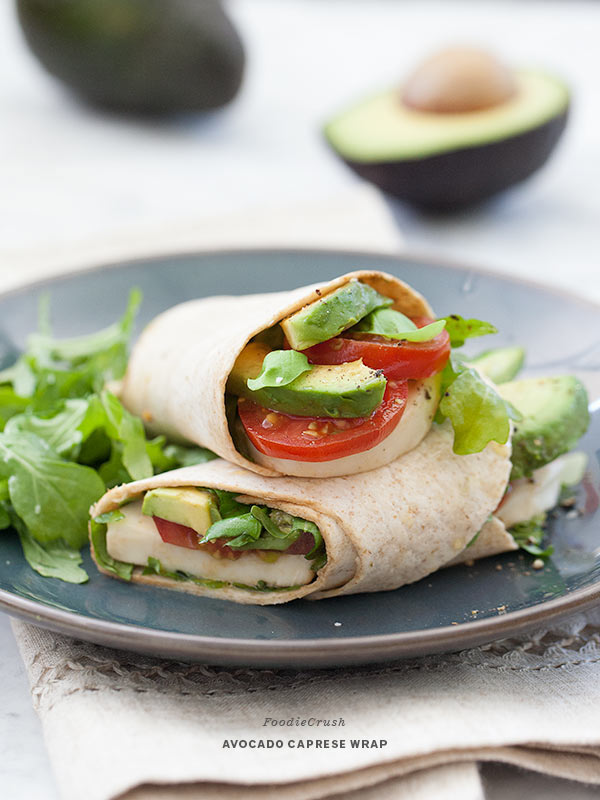 Avocado Caprese Wrap from Foodie Crush
This is a perfect lazy recipe because it's not only quick and easy, but it also doesn't use the oven at all. Which makes it great for those hot summer days when the last thing you want to do is turn on the oven. This takes a little bit of cutting/slicing, filling, and wrapping.

Sheet Pan Smoked Sausage Dinner from Meatloaf and Melodrama
I know, you have to do some cutting for this recipe. But it's still extremely simple as far as dinner preparation goes. You don't even need to peel the potatoes. It's a simple dish of kielbasa, potatoes, green beans, a little olive oil and a little seasoning.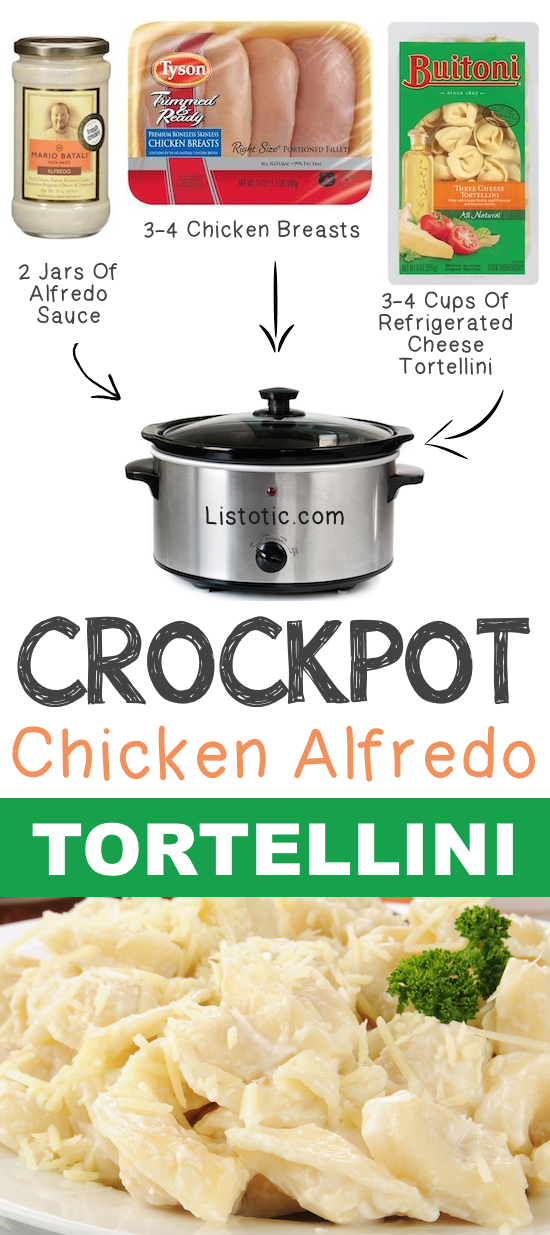 Chicken Alfredo Tortellini from Listotic
This is another easy crockpot meal. Just some jars of alfredo sauce, tortellini, and chicken. You don't even need to precook the chicken. The part that will take the most amount of time will be to shred the chicken after it cooks some (but this is easy either with some forks or using a food processor – although that would make another item to clean, so I'd go with some forks).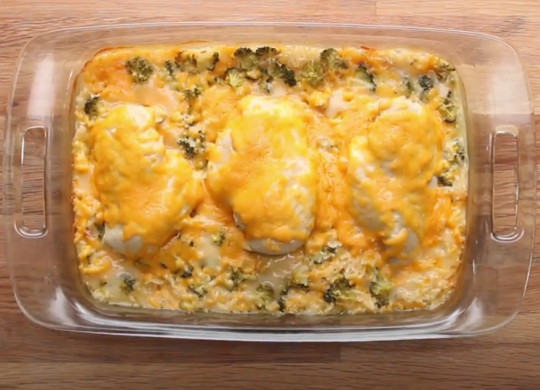 Cheesy Chicken Broccoli Bake from Buzzfeed on Pinterest
Follow this link to see just how easy this recipe is. Buzzfeed put together a quick little video clip of this recipe. My favorite part is that you don't have to precook the rice like so many casseroles. Just a few ingredients are mixed in a 13 x 9 and baked in the oven. This one is extra easy.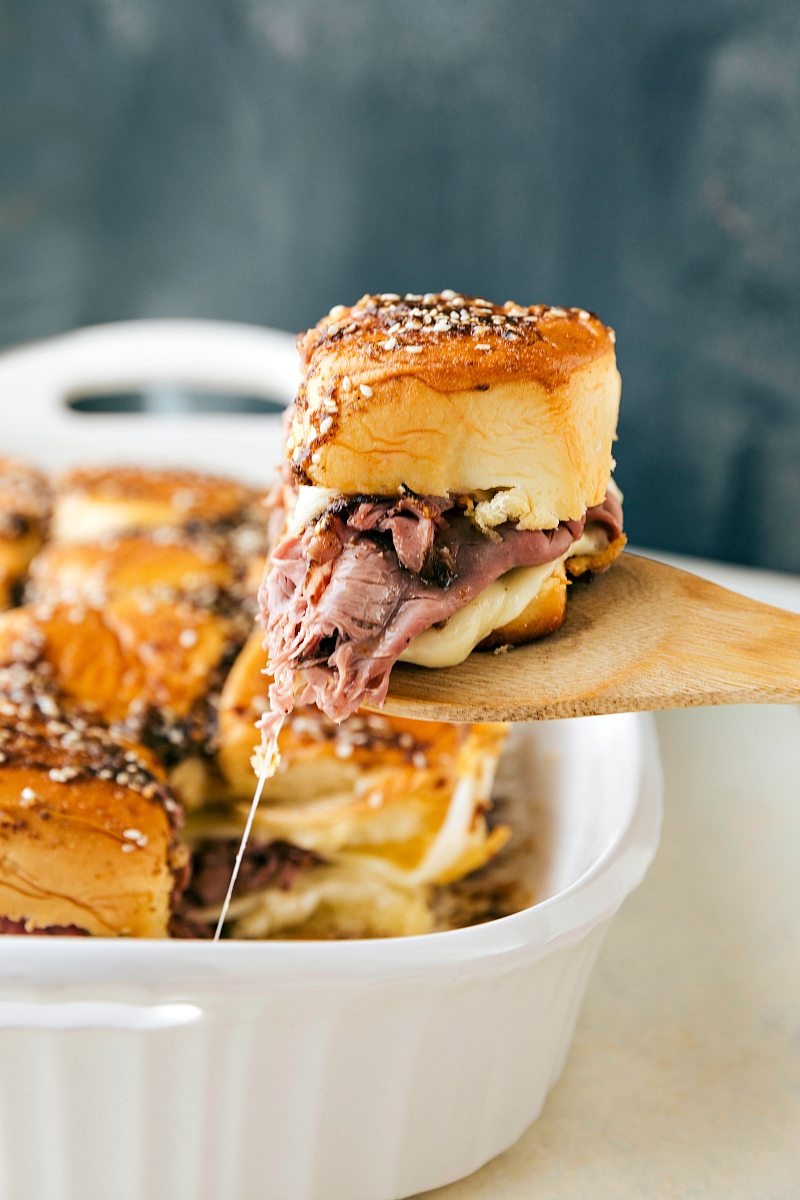 French Dip Sliders from Chelsea's Messy Apron
For this recipe, the only real work you will need to do is microwaving some butter and incorporating some ingredients to make a sauce. This recipe uses lots of short cuts (store-bought roast beef). This

Buffalo Chicken Grilled Cheese from Delish
This one is one of the simplest recipes in the list. It uses one of my favorite shortcuts: rotisserie chicken. Just mix a few ingredients, spread it in between your bread, heat a pan with butter, and cook. It's that easy. We love buffalo chicken anything in our house so this is a favorite for us.