This free rainbow seeds printable makes adorable party favors for a St. Patrick's Day party. It is such an inexpensive favor, classroom treat, or cute little gift idea for St. Patrick's Day because it takes so little.
All you need is the free printables, some rainbow colored candy, and a ziploc bag. Plus, they are so simple to make. They will take very little time to put together.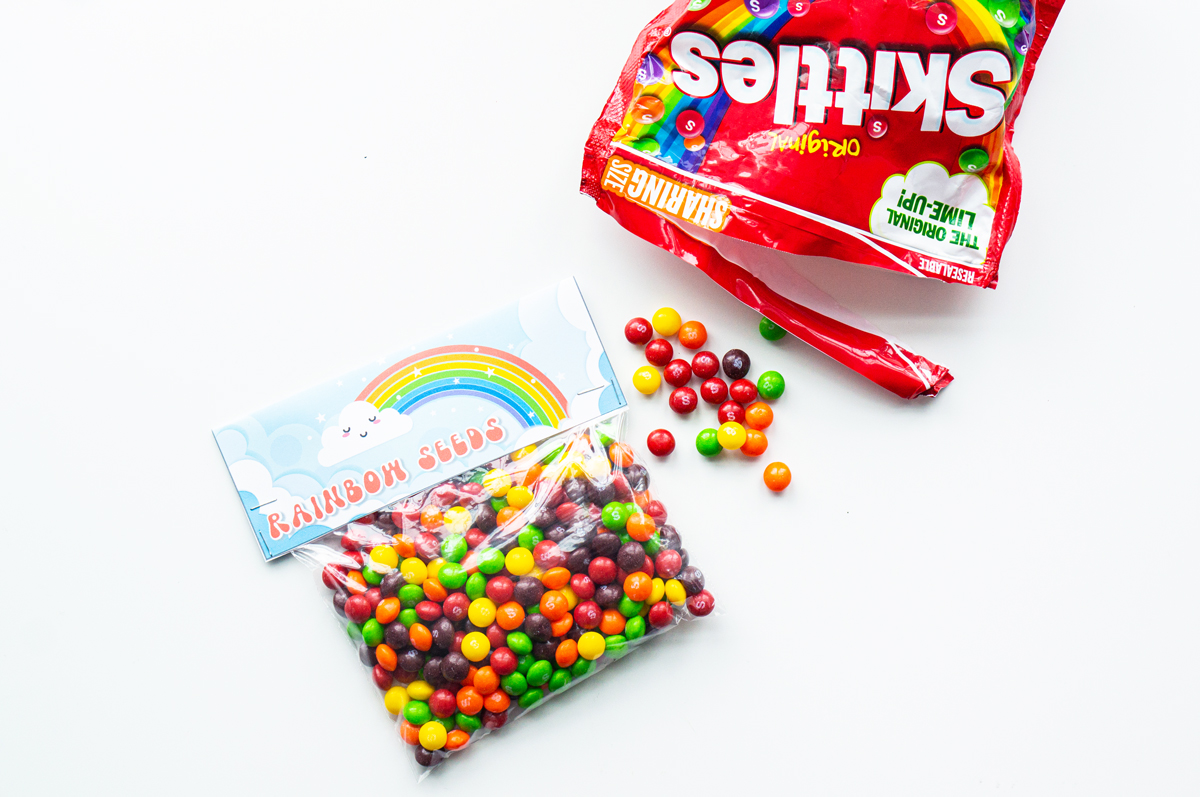 One of my favorite things about being a Mom is getting to be a maker of the magic. I will take any chance to add a little bit of magic and whimsy to my children's lives – they are only little once.
One way I can give them bonus happy memories during their childhood is to do something special for holidays – and you don't have to go all out to make a holiday special. Sometimes all it takes is an extra special treat to make their day more exciting.
Themed treats to match the holiday is one fun way to easily bring some joy to a holiday. And these rainbow seeds' treat bag toppers go perfectly with St Patrick's Day. You don't even need special clear treat bags – simple sandwich bags work perfectly.
Isn't it so much fun to see how excited kids get over something a little extra special? It takes barely any extra time to add the added touch of the rainbow seeds printable label to a bag of candy. It's the perfect finishing touch.
As an Amazon Associate, I earn from qualifying purchases. I am also an affiliate for xTool, the HP ink program, ShareaSale, and CJ Networks. Click here to read more.
Cute Books to Pair with Rainbow Seeds
Rainbow Seeds would make a fun end to a lesson during a unit about rainbows and weather or a lesson about a book that focuses on rainbows. Some great book options to use are:
Classroom Leprechaun Hunt or Party
Are you having a classroom leprechaun hunt or party? In recent years, leprechaun hunts at school have been on the rise. Wouldn't these be cute little treats for the kids to find at the end of a leprechaun hunt?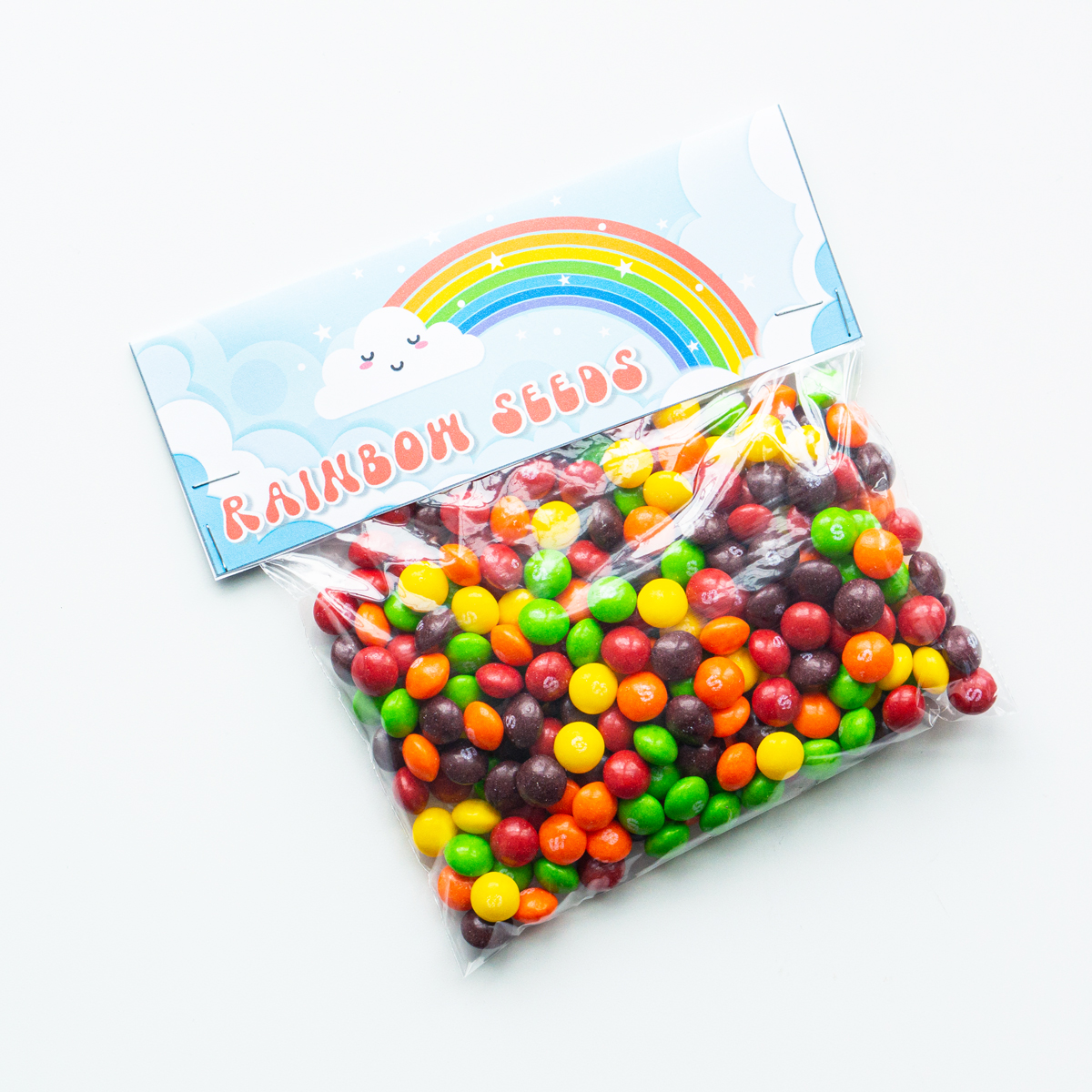 What Candy or Treat Should I Use for the Rainbow Seeds?
You can use any colorful candy that look small like seeds – think anything that comes in the shades of a rainbow. Some possible ideas include:
skittles
m & ms
gummy bears
fruit loops cereal
rainbows and other shaped marshmallows from Lucky Charms cereal
Nerds candy
Things like Lucky Charms are cute because they are a fun cereal for St. Patrick's Day but they don't look like seeds. Same with rainbow color candy like Jolly Ranchers or Rainbow Twizzlers.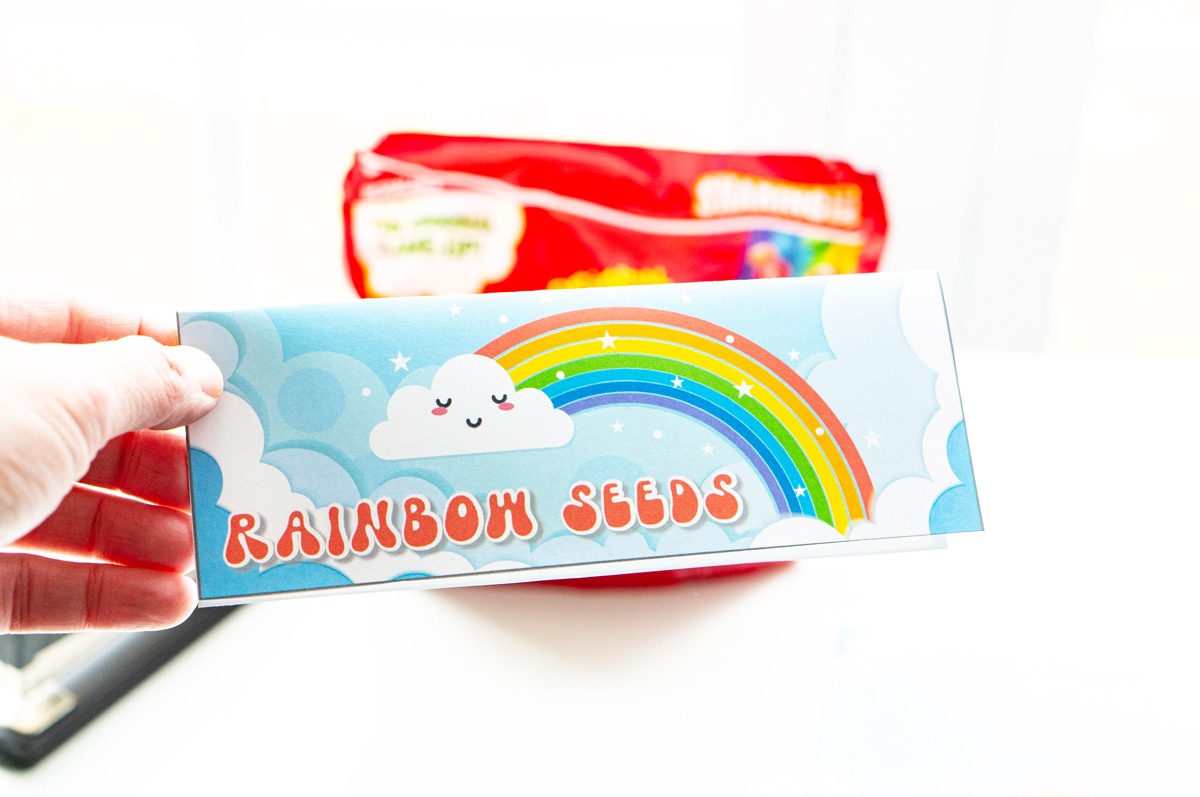 Where Can I Download the Free Rainbow Seeds Printable?
You can click right here to get the instant download right from my Google Drive folder or at the bottom of this post.
Can I Purchase the Finished Rainbow Seed Bags or Printed Toppers from Mom Envy?
Sorry, we do not sell physical items on our site. You can get the digital files needed to make them yourself though.
What Materials Do you Need for Rainbow Seeds
plastic bags – sandwich or snack size Ziploc bags work great
bag of Skittles (or other rainbow candy)
What Tools Do you Need for Rainbow Seeds
Printer
Scissors or paper cutter
Stapler
Directions to Make Rainbow Seeds
1.Download the printable labels here.
2. Print the label on white card stock paper.
3. Cut the labels out.
4. Fold them in half hotdog style (so the tag stays long).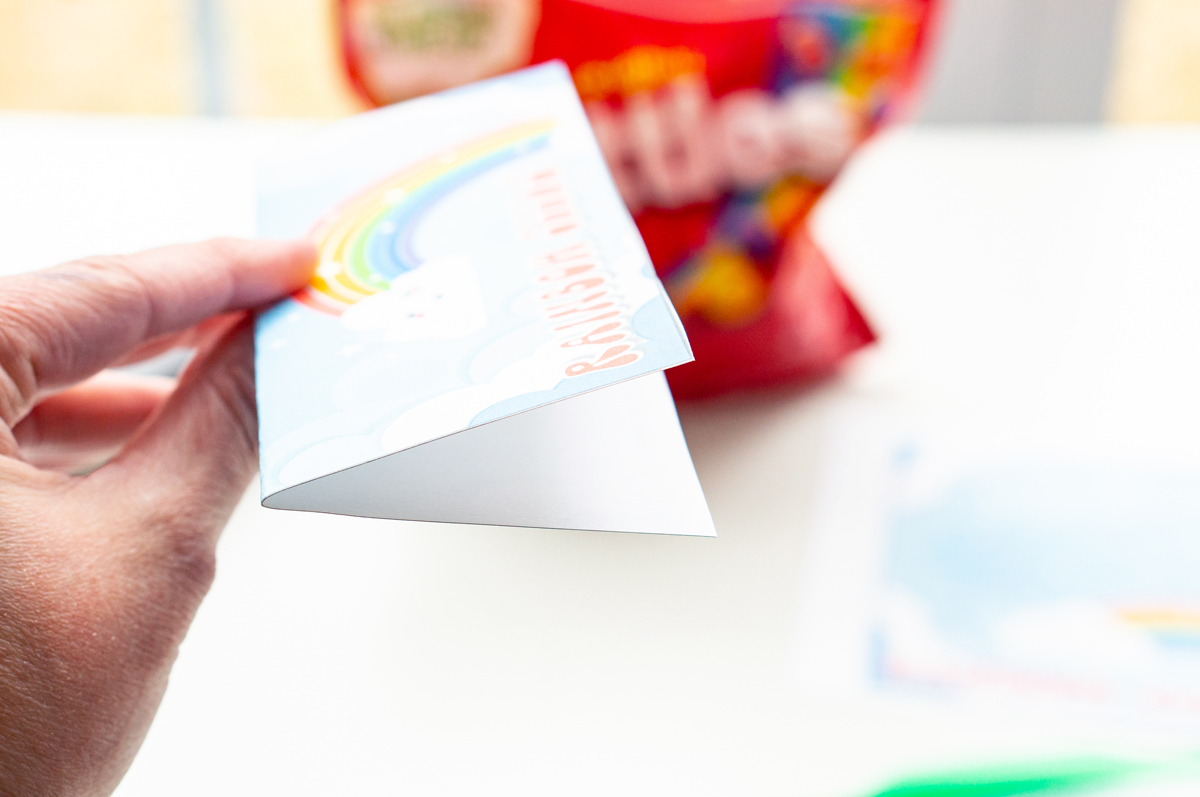 5. Fill a ziploc bag with rainbow colored sweet treats.
6. Place the folded tag over the top of the bag and staple it on both the left and right – making sure the staples are going through the bag as well.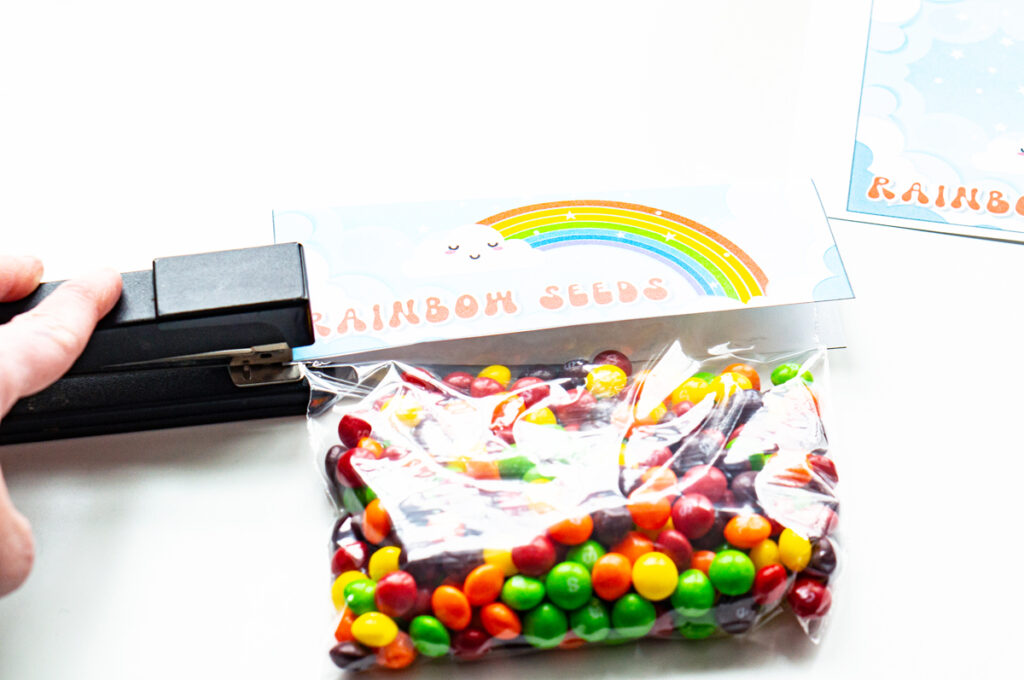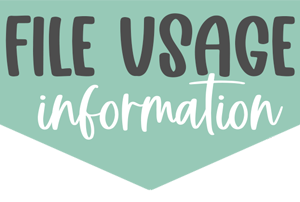 Copyright MOM ENVY 2023. Files may be used for personal use only. Commercial licenses may be purchased for SVG and Silhouette cut files. Click here to purchase a commercial license for a file. No commercial use is available for printables. Files may not be directly shared within Facebook groups, on websites, or in any other way. A link to the web page to download the files may be shared as well as one photo. The file may not be printed and then sold (including local yard sale sites and groups or at local craft fairs). The images may not be used in any way other than to share with a link to the original web page.